These Inflatable Skeleton Lovers Yard Decoration Are Sure To Cause Some Controversy On Halloween
By Ryan on 09/07/2022 9:53 AM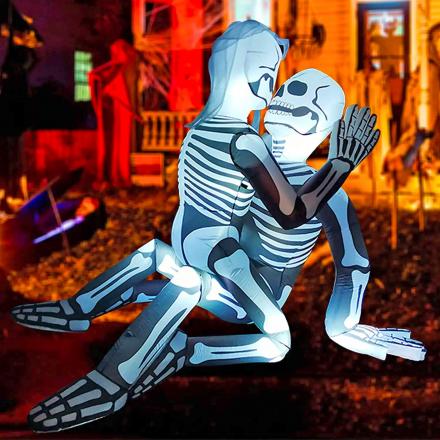 Halloween's just around the corner. People are digging up their scariest decorations at home to earn the title of the spookiest house in town. But placing pumpkins and spider webs around your yard won't make your home stand out anymore. Luckily, we found this unique skeleton lovers yard decoration from GOOSH that you might want to check out.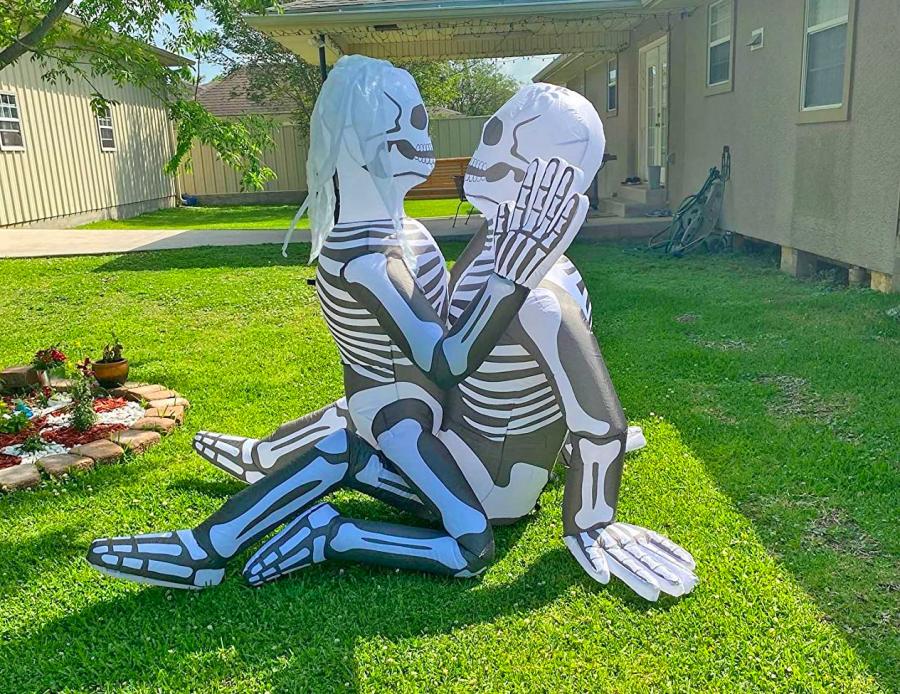 This inflatable outdoor yard decoration mimics the design of two skeleton lovers. In fact, its design is so unique and shocking that it can catch the attention of your neighbors and visitors.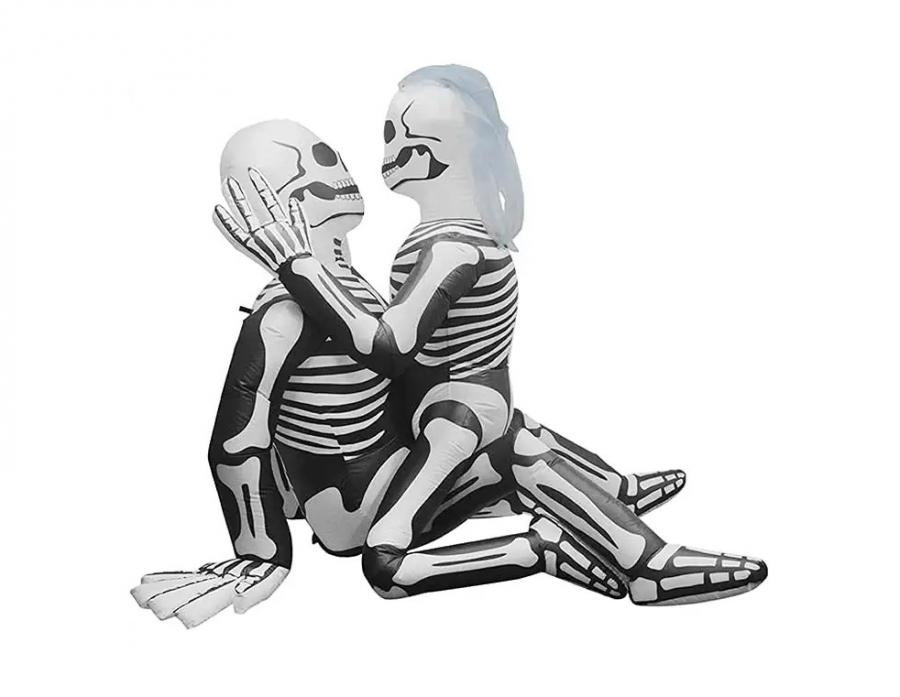 Unlike other inflatables and Halloween ornaments, it spreads love in the atmosphere despite the holiday's usual spooky theme. So regardless of the occasion or holiday, you can still have it around.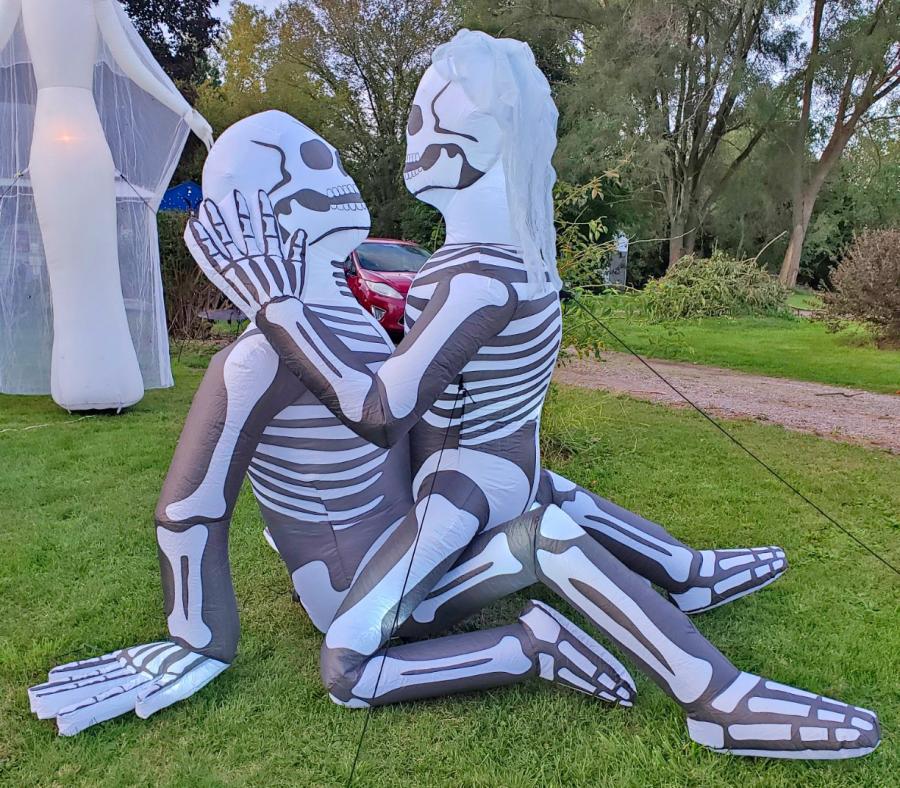 You'll find the skeleton lovers yard decoration a complete package too. Besides being a Halloween ornament at home, it also has bright built-in LED lights. You can light it up at night to guide trick-or-treating kids on their way to their stop or people simply passing along your street.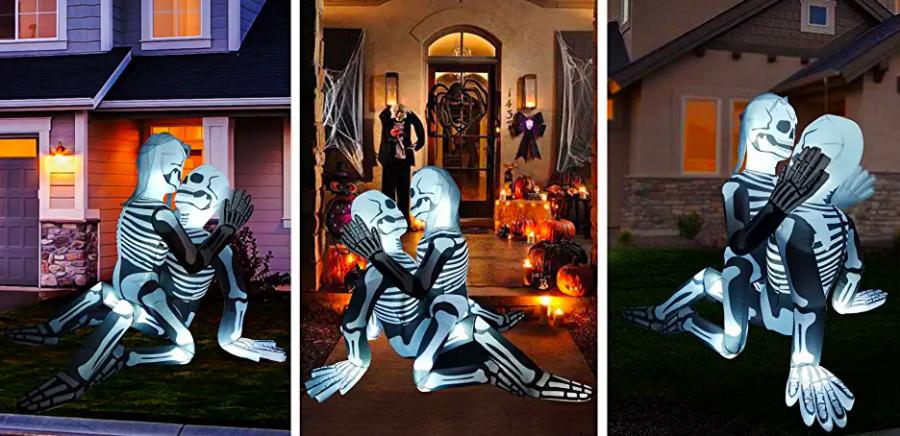 On top of its LED lights, the inflatable skeleton lovers yard decoration is extremely durable and weather-resistant.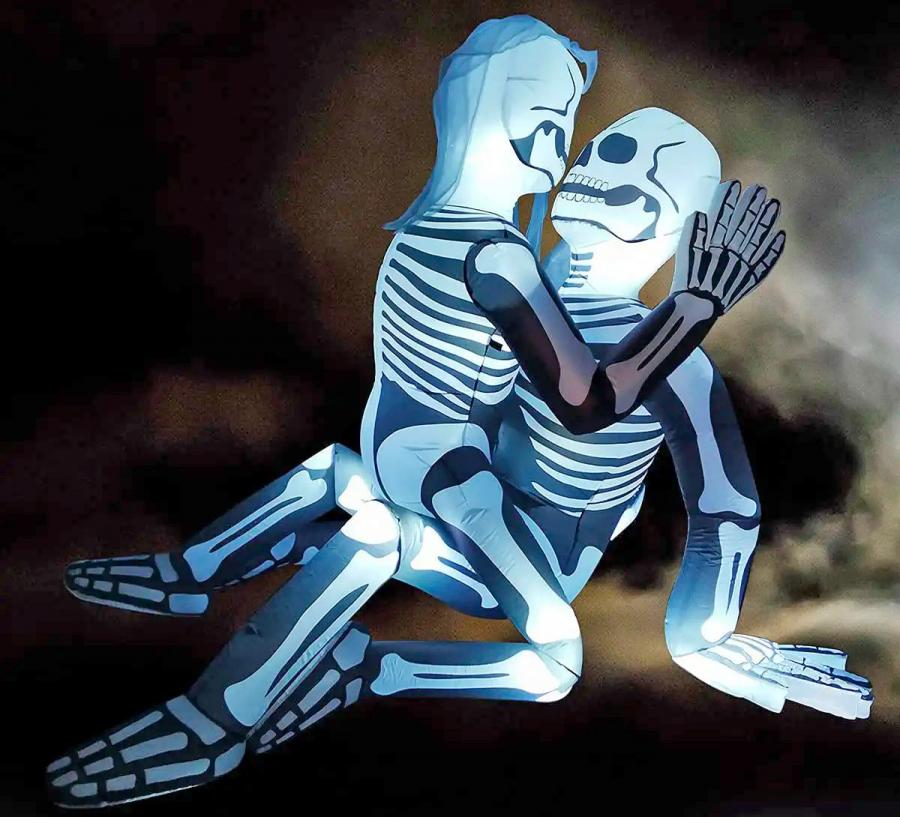 That's why it's an ideal outdoor decoration for your backyard. In addition, it's made from waterproof and long-lasting polyester, which is highly resistant to almost any type of rips, wrinkles, and tears.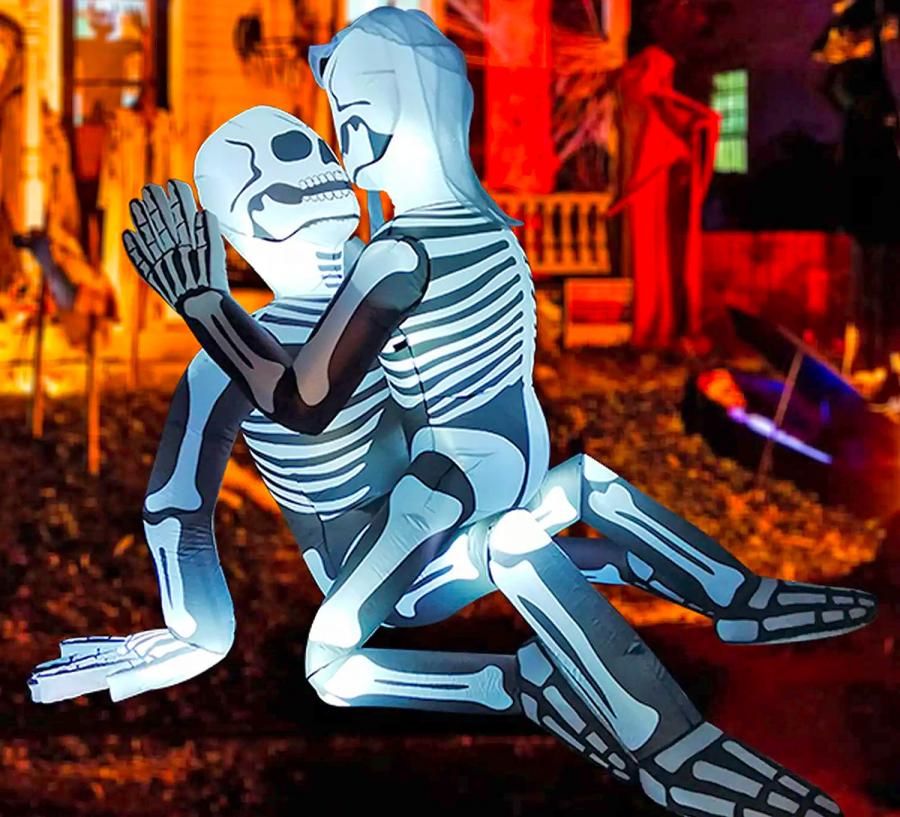 Although this inflatable looks lightweight at one glance, it can resist strong winds with its accessories. You'll get stakes and ropes to secure it safely around your yard or front porch. They also match the inflatable's color and go almost unnoticeable when set in place.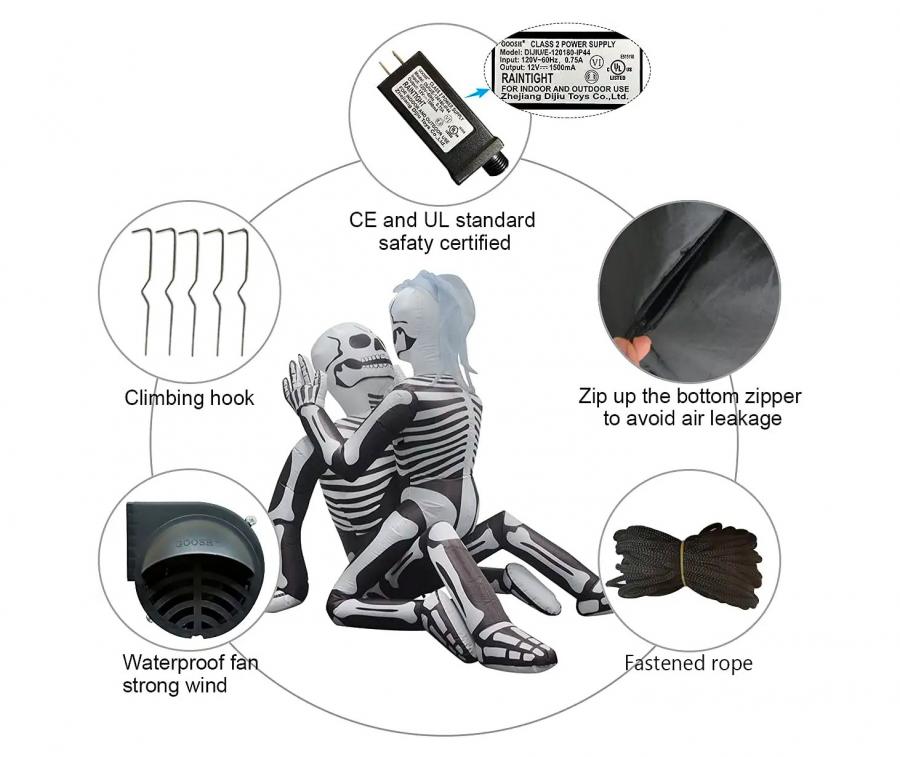 There's also a powerful waterproof blower that comes along with the inflatable skeleton lovers yard decoration. Its 10-feet long cord lets you set up the ornament anywhere around your house.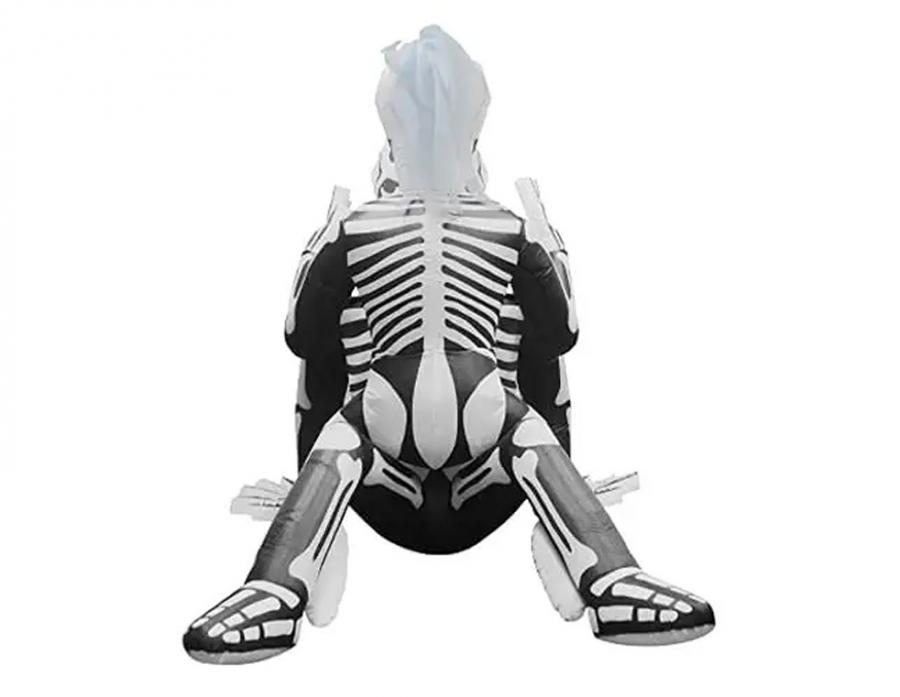 It also blows air continuously to inflate the inflatable in a short time. You can even zip up its bottom zipper to prevent air from leaking.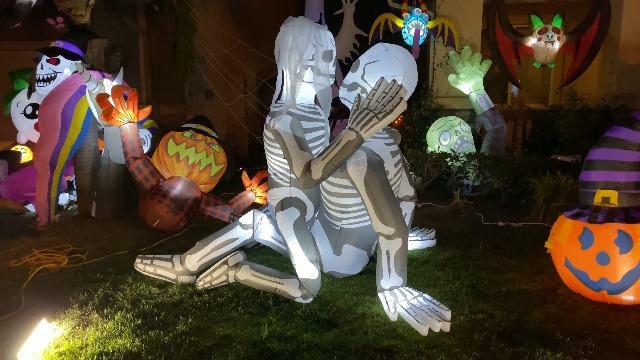 The skeleton lovers yard decoration is 5.5 feet tall, 6 feet long, and 4.9 feet wide, making it also ideal for indoor setups. Besides placing it on your yard or front porch, you can also set it up in your living room or terrace to catch the attention of your guests.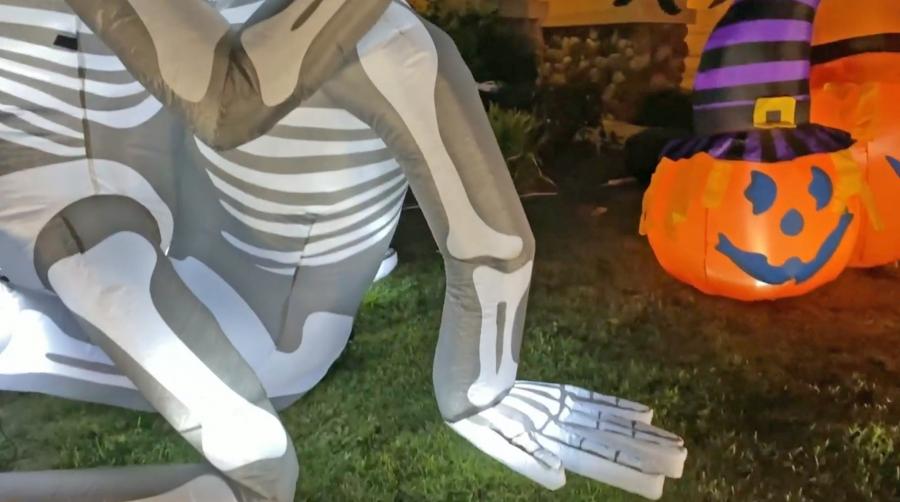 For every order, you'll get a free storage bag that houses your deflated skeleton lovers yard decoration after Halloween. It prevents dirt and pests from eating up your ornament, so you can use it again next year or during the next holiday.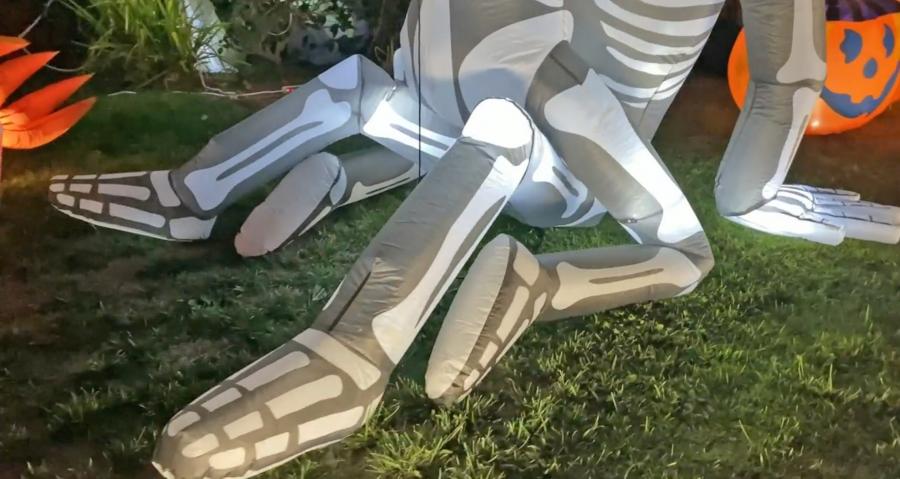 You can snag the giant inflatable skeleton lovers Halloween yard decoration from Amazon for around $77 bucks!