This Coffin Candle Melts To Reveal The Skeleton Inside
Date Published: 10/02/2019 11:39 AM (Updated: 03/25/2021 12:02 PM)
Buy Now
@etsy
Find on Amazon

Fall may conjure up images of football for some, but for me, fall means the kickoff of candle season. Once the hatches are buttoned up and fresh air with the light scent of our flower garden is no longer a viable option I go straight to candles to bring me comfort. Usually that means busting out the pumpkin and bonfire candles, but if you're looking for something a little more...spooky, this Coffin Skeleton Candle is the perfect candle for you! Don't tell any of your visitors about the surprise waiting inside and watch them get creeped out as the coffin melts to reveal a skeleton.
This 11 inch black candle, shaped like a coffin, features a RIP and skull with crossbones on the lid. Even without it being lit this candle makes a great addition to any fall or Halloween decor, but what fun would that be?! Once lit, this candle will slowly melt to reveal a metal skeleton inside.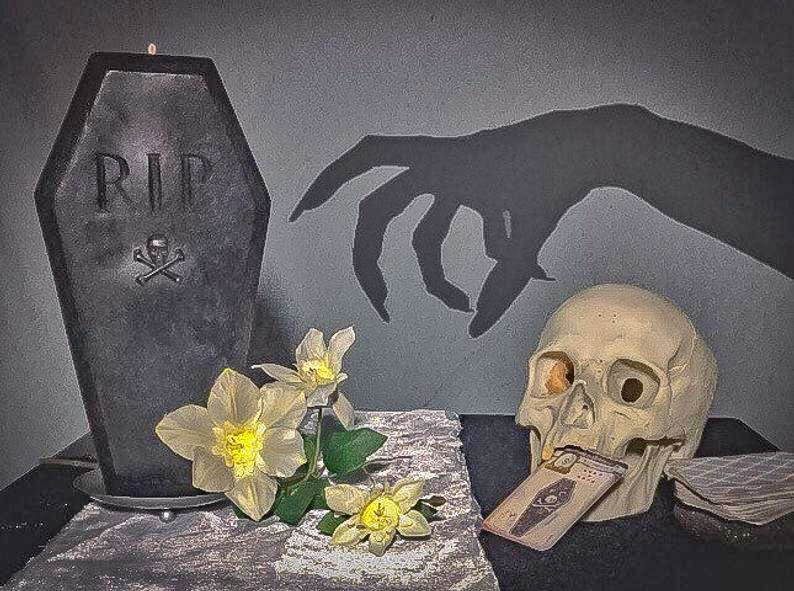 The candle is unscented so you can still rock whatever your fall favorite scent might be.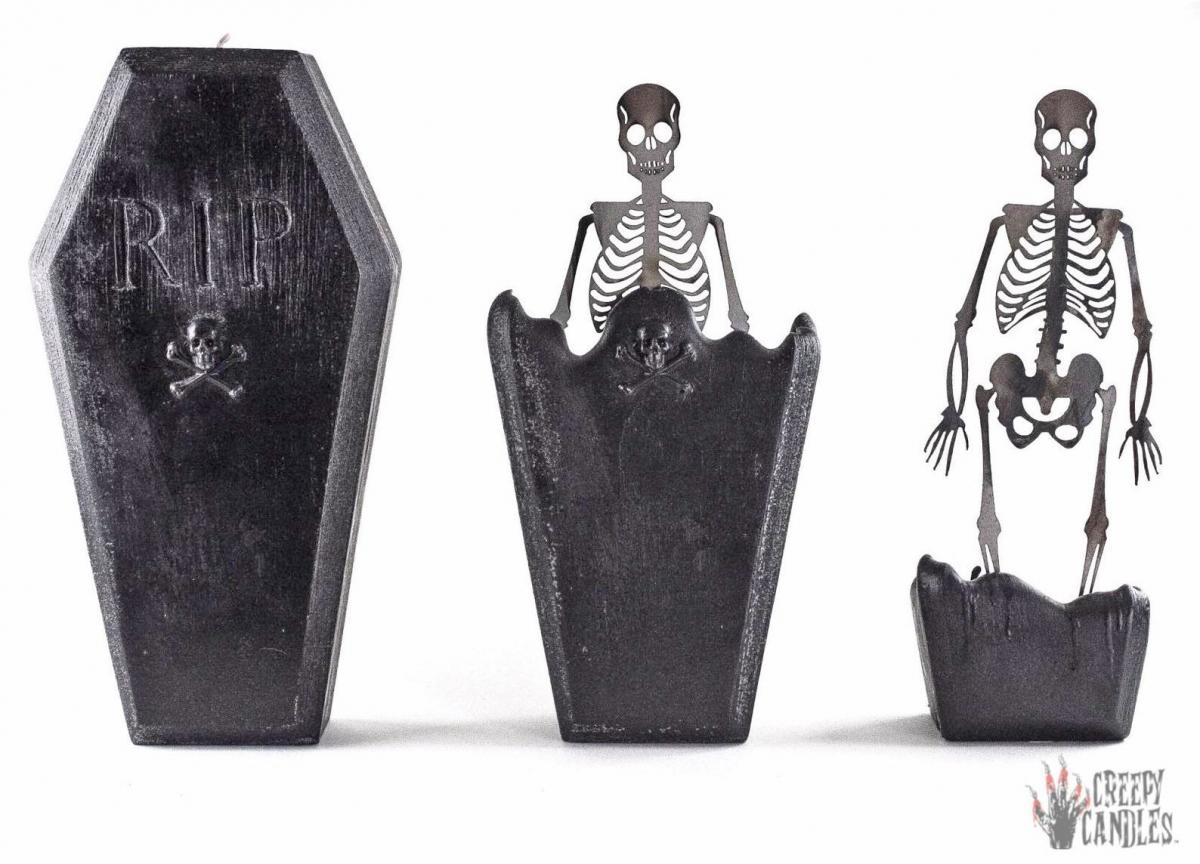 If a skeleton emerging from a coffin just isn't creepy enough for you, CreepyCandles also makes a Bleeding Hand Candle to really freak your guests out. Each finger on this flesh colored, life sized hand is a candle. As the fingers burn, red wax (aka blood) begins to run down the hand - truly nauseating.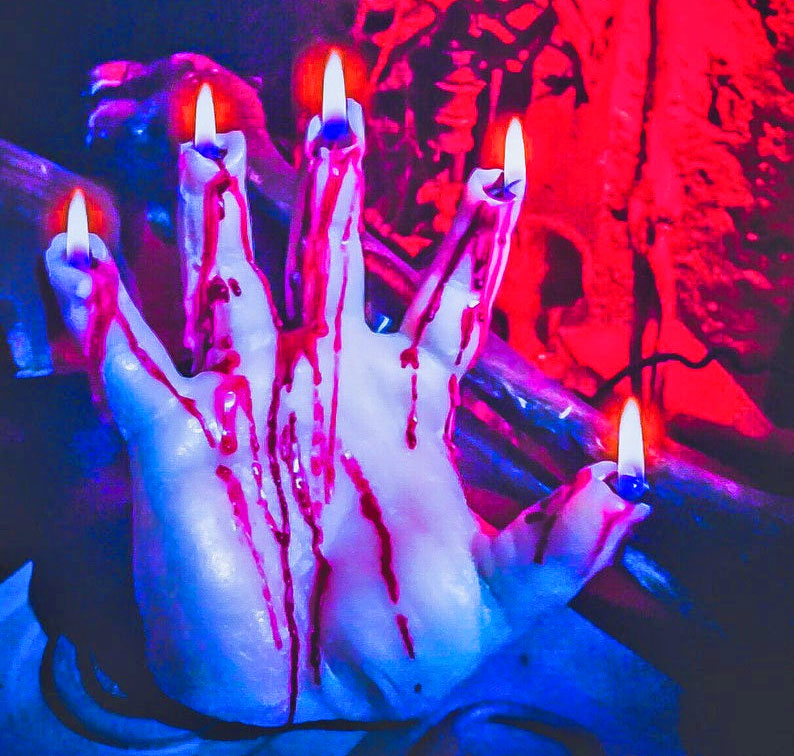 Check out the coffin candle in action in the below video!
Subscribe To Our YouTube Channel