There's a Truck Bed Air Mattress That Fits Perfectly In The Back Of Your Truck
Date Published: 05/15/2021 8:43 AM
Forget being the sleaze-ball with a mattress in the back of your van, you can be the creep (or genius?) with a mattress in the back of your truck thanks to AirBedz! Designed to fit around and over the wheel wells of a truck, this mattress is perfect to use camping, at the cabin, at a music festival...really anywhere you want to lounge or rest comfortably!
This air mattress comes in five sizes and is designed to fit compact, mid, and full sized trucks in both long and short bed layouts so no matter your truck, AirBedz has a mattress that will fit! What makes this air mattress even better and easier to use is the fact that it has a built in rechargeable pump that inflates and deflates the mattress with just a flip of a switch!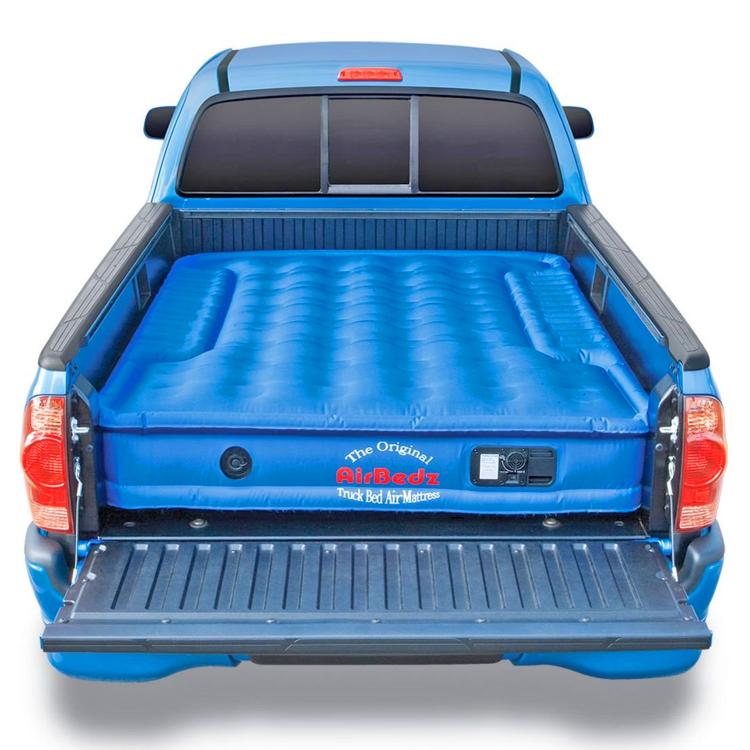 Worried about what kind of sleep you'll get with this truck bed air mattress? No need, thanks to the integrated air coil system, weight is evenly distributed over the 12" thick mattress!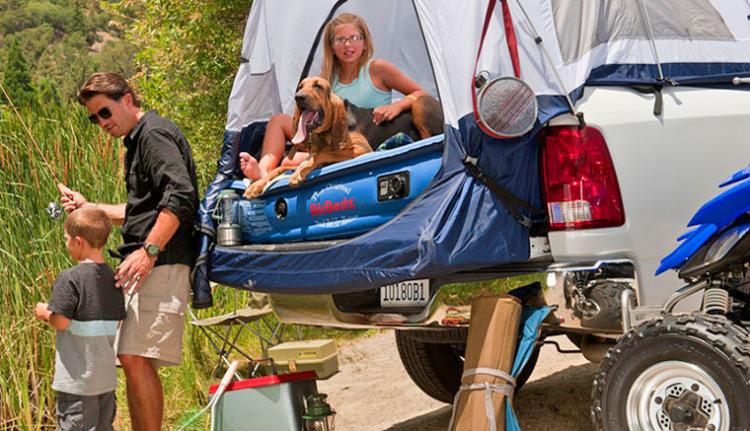 Can I Use AirBedz As A Regular Air Mattress?
To make this air mattress more versatile, you can purchase side inserts that will allow you to convert this truck bed mattress into a standard air mattress.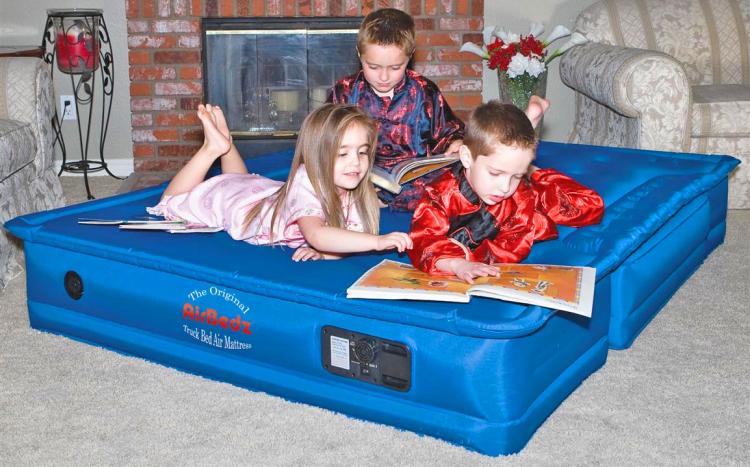 What Is Included With The Inflatable Truck Bed Air Mattress?
Not only do you get an air mattress that provides a comfortable night's sleep, you will also get a carrying bag that makes traveling with and storing it much easier! And while the heavy-duty construction of this air mattress ensures a puncture resistance that even the extremist of outdoors men's needs can challenge, you do also get one patch to ease your mind when you out in the middle of nowhere.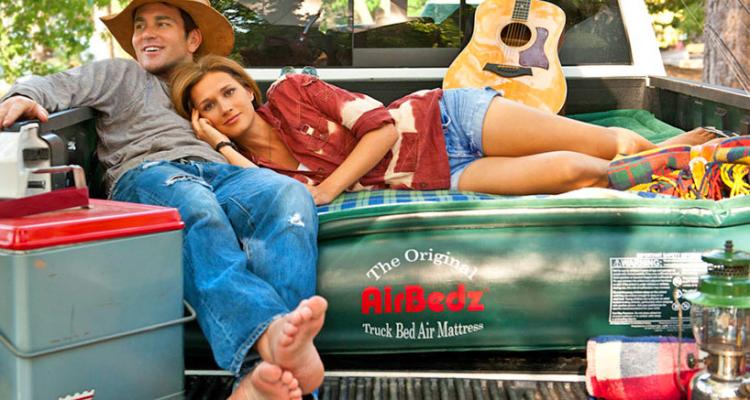 Check out this amazing truck bed air mattress in action below!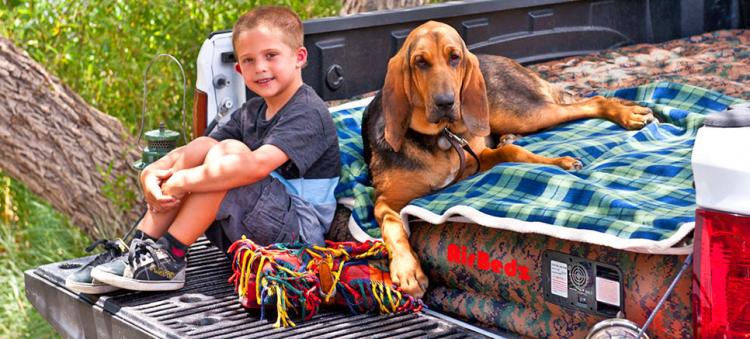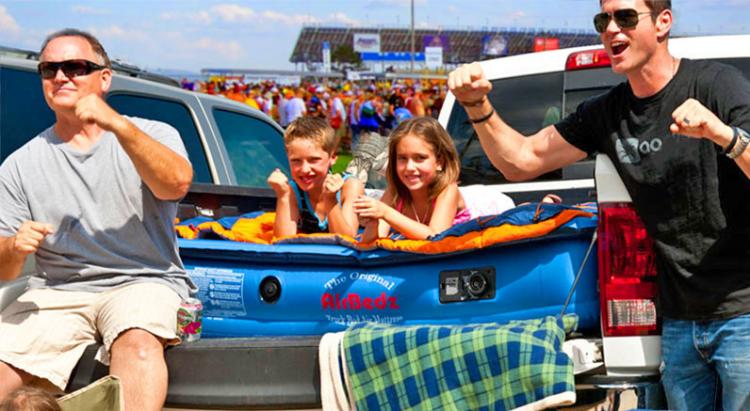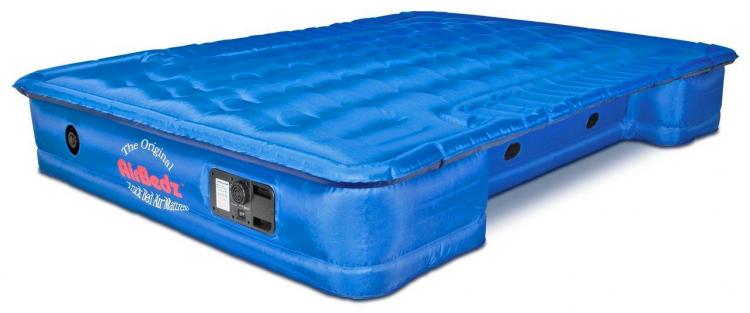 Subscribe To Our YouTube Channel