This Giant Telescoping Fork Is Perfect For Claiming Your Dad Tax
By Ryan on 11/10/2021 9:56 AM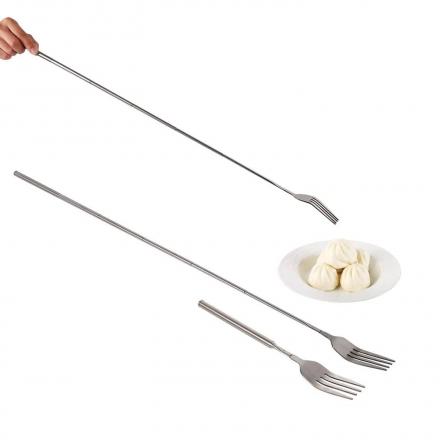 Just in case you've never heard of it, allow me to introduce you to a little universal law called the Dad Tax. This rule, pre-ordained by cosmic forces, dictates that - because they gave you food, shelter, and a warm bed for the entire span of your childhood - your parents have earned the right to take a little bit of what's yours. For example, french fries, chicken wings, beer - all of these things fall under the jurisdiction of the Dad Tax.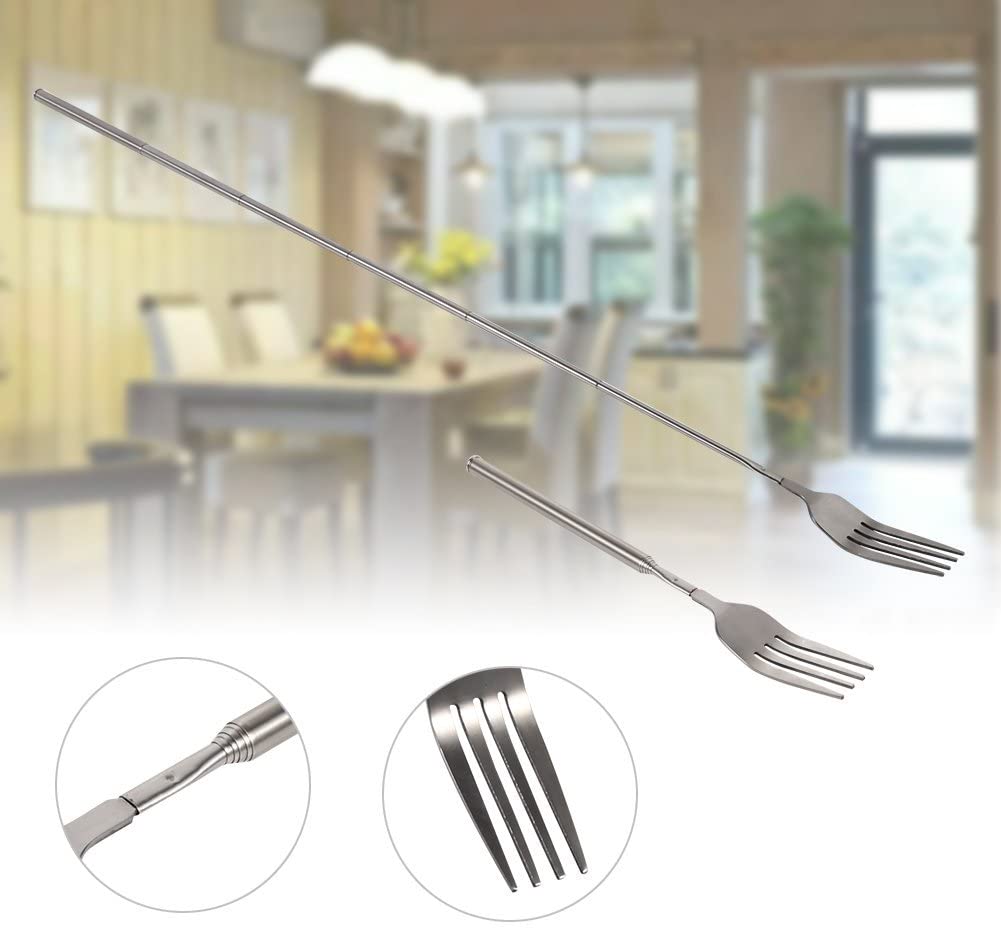 Don't believe me? Perhaps you need to spend a little time familiarizing yourself with the Telescopic Extendable Dinner Fork, the brutal enforcer of this lawful taxation. Yes, it's available on Amazon! Like the pizza roller with fork combo or the ramen noodle spork, the telescopic fork is a high tech solution for all of your dinnertime needs.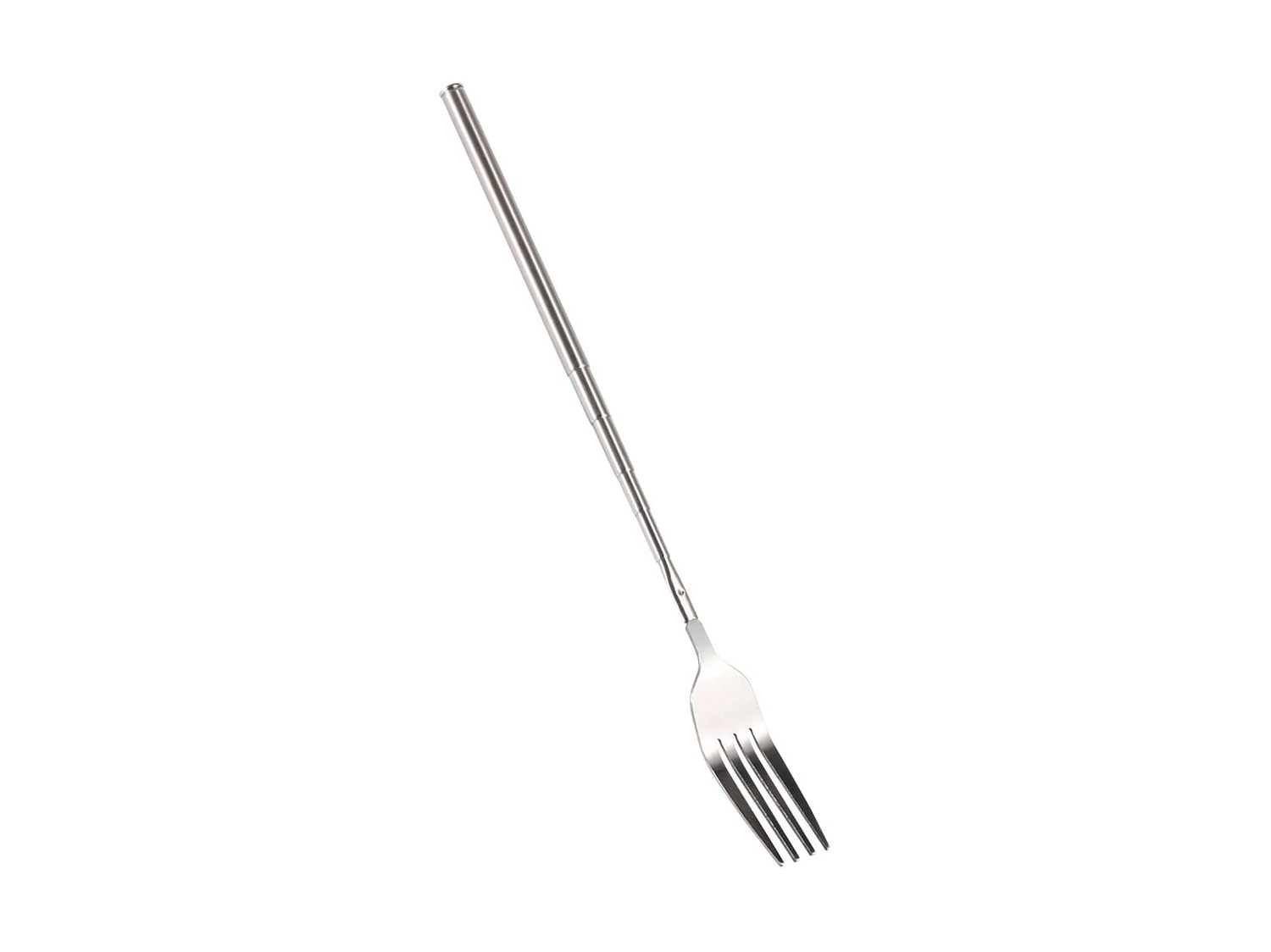 Let's paint a little picture. You and the family have gathered for the evening meal. You look over at your child's plate and see a few too many fries. Looks like it's tax day! Simply extend your fork to its maximum length and reach across the table to take what you are entitled to!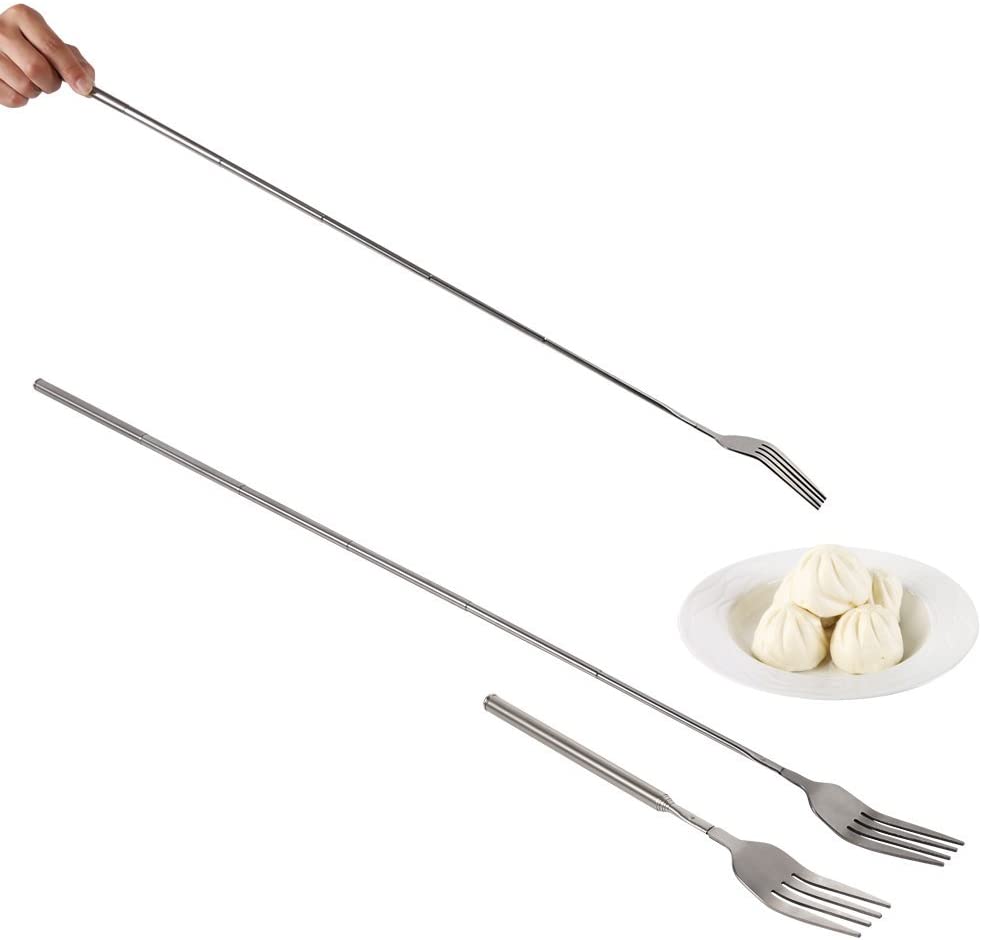 The extendable dinner fork starts at about 8.5 inches long, just like a regular fork, but the length can be extended to an impressive 25.4 inches, which means that nothing is out of reach! You might even be able to stay on the sofa for the rest of your life.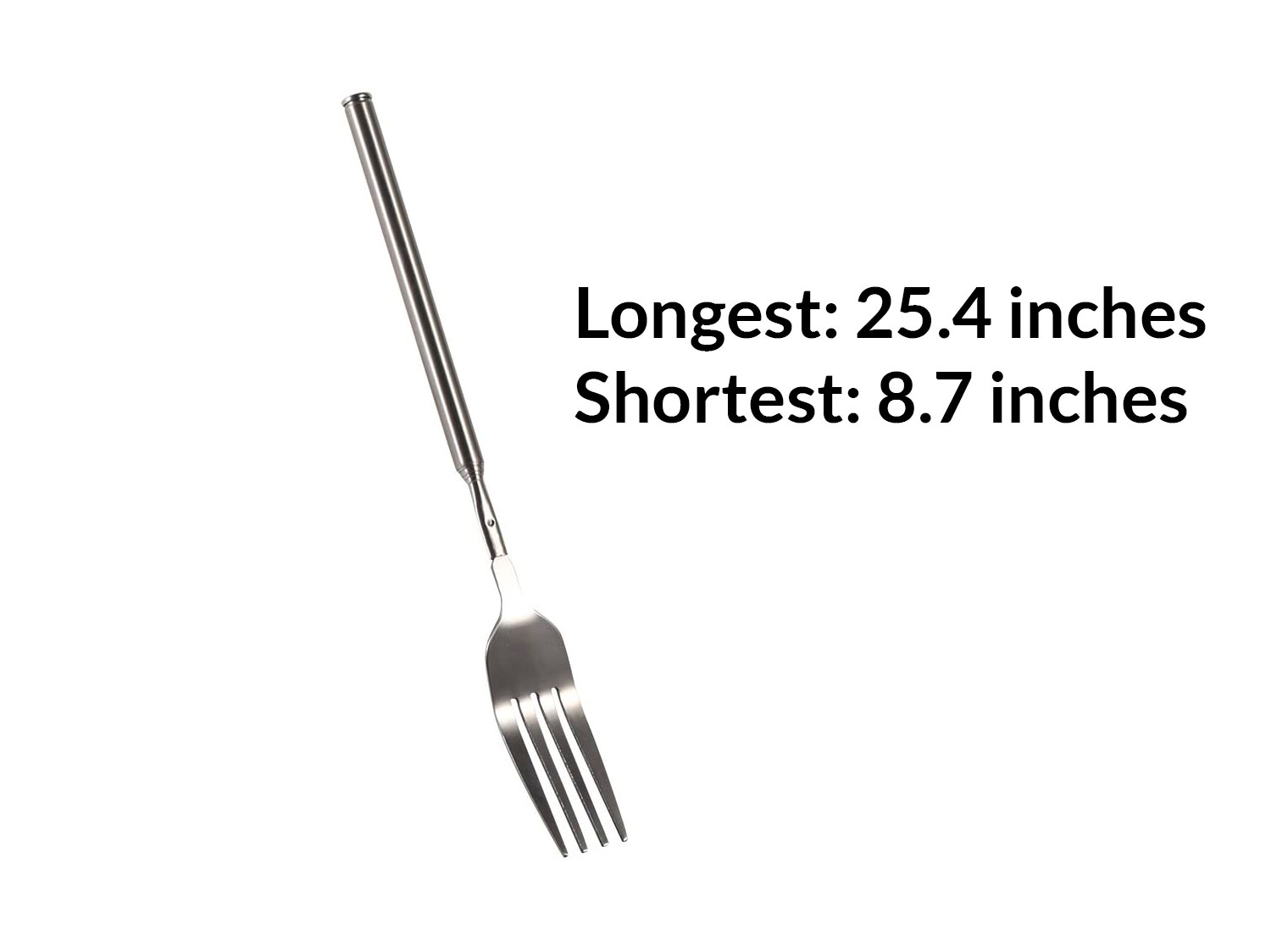 The extendable dinner fork is constructed from non-toxic, food grade stainless steel, so you never have to worry about it rusting. You might even be able to pass it onto future generations of dads and moms so they can enforce their own taxation laws.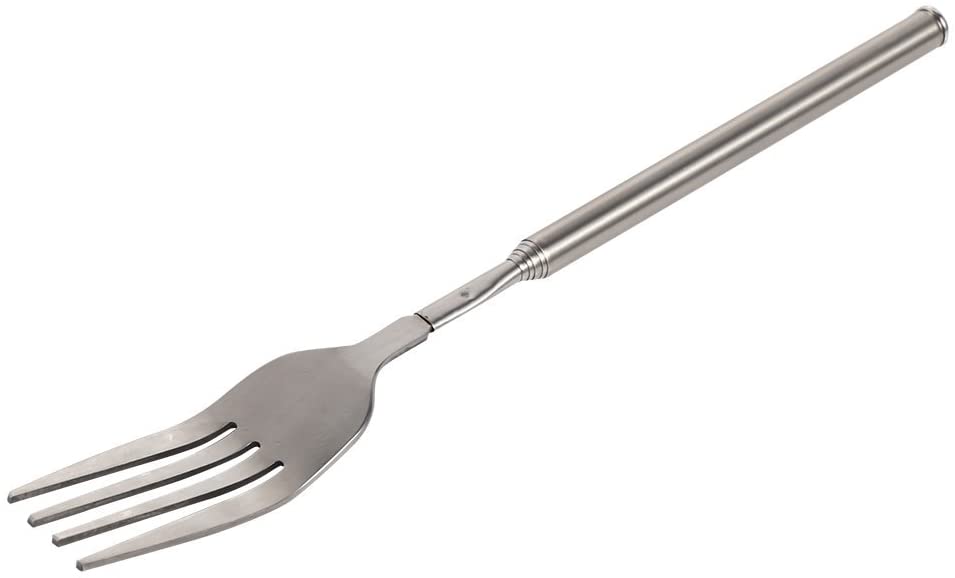 The telescopic fork is shiny and classy enough to live with the rest of your silverware, and it is even dishwasher safe.
Maybe you are not a parental tax agent but you're still interested in the telescopic extendable dinner fork. Well, the fork also works great as a backscratcher or marshmallow roasting tool!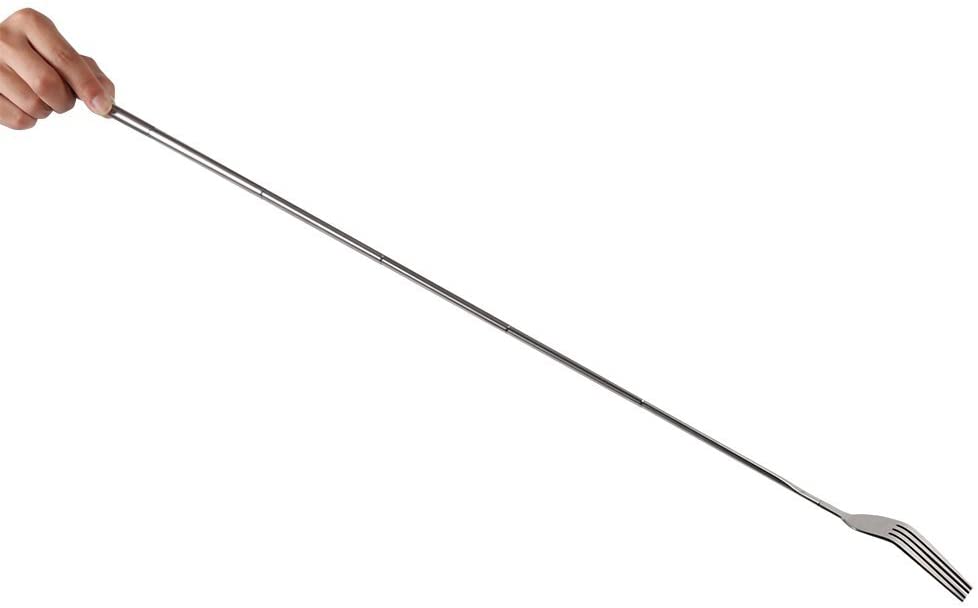 Customers from all walks of life are enjoying the extendable fork too. As one customer named Debra stated in their five star review, "This item was bought to use as a joke. I take it with me when we go out to eat with our friends.....I pull it out and take food off their plates...too funny!" Good on you, Debra!
The telescopic dinner fork is currently being sold on Amazon for $9.99, a small price to pay for years of delicious, well-earned bites of other people's food.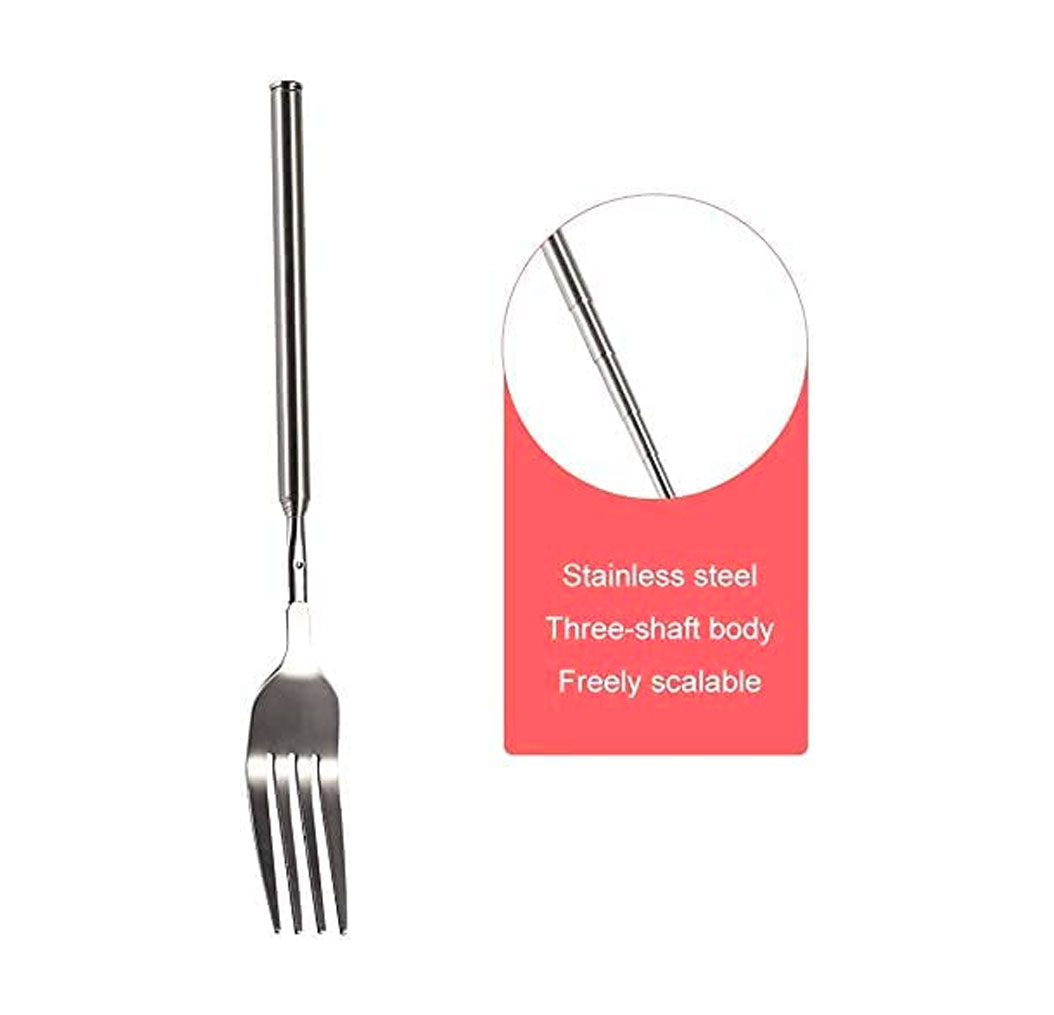 If you're more of a spoon guy than a fork guy, no worries, as they also have a telescoping fork to claim your dad tax on soups, cereals, yogurts, and more! Get in on Amazon here!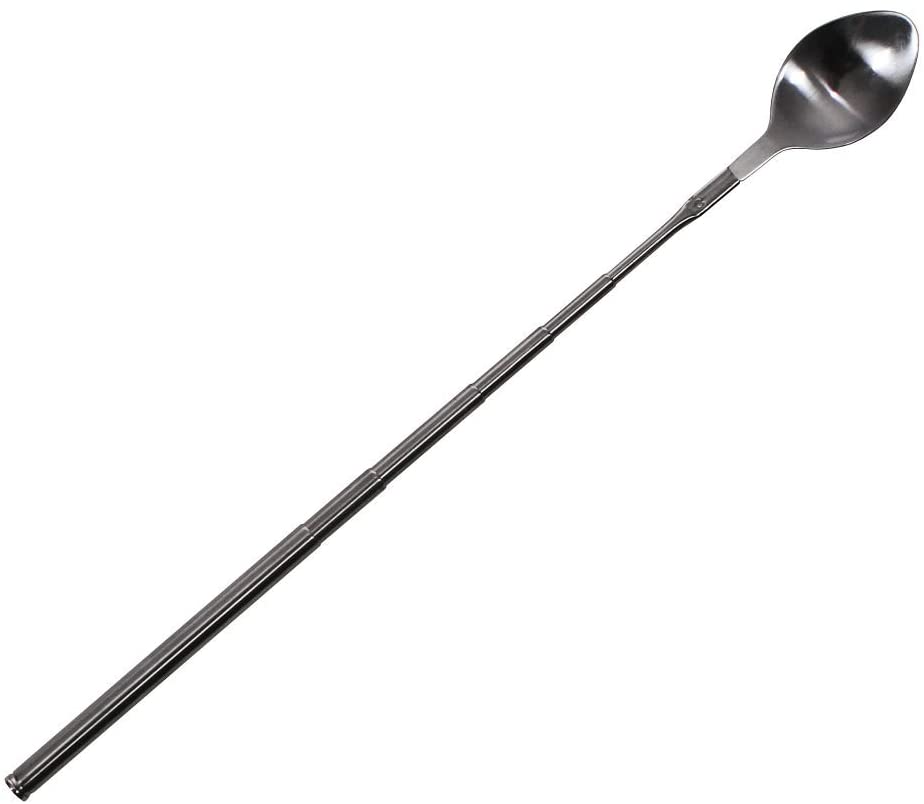 The telescoping dad tax spoon has a maximum length of 24.8 inches and a minimum length of 8.1 inches!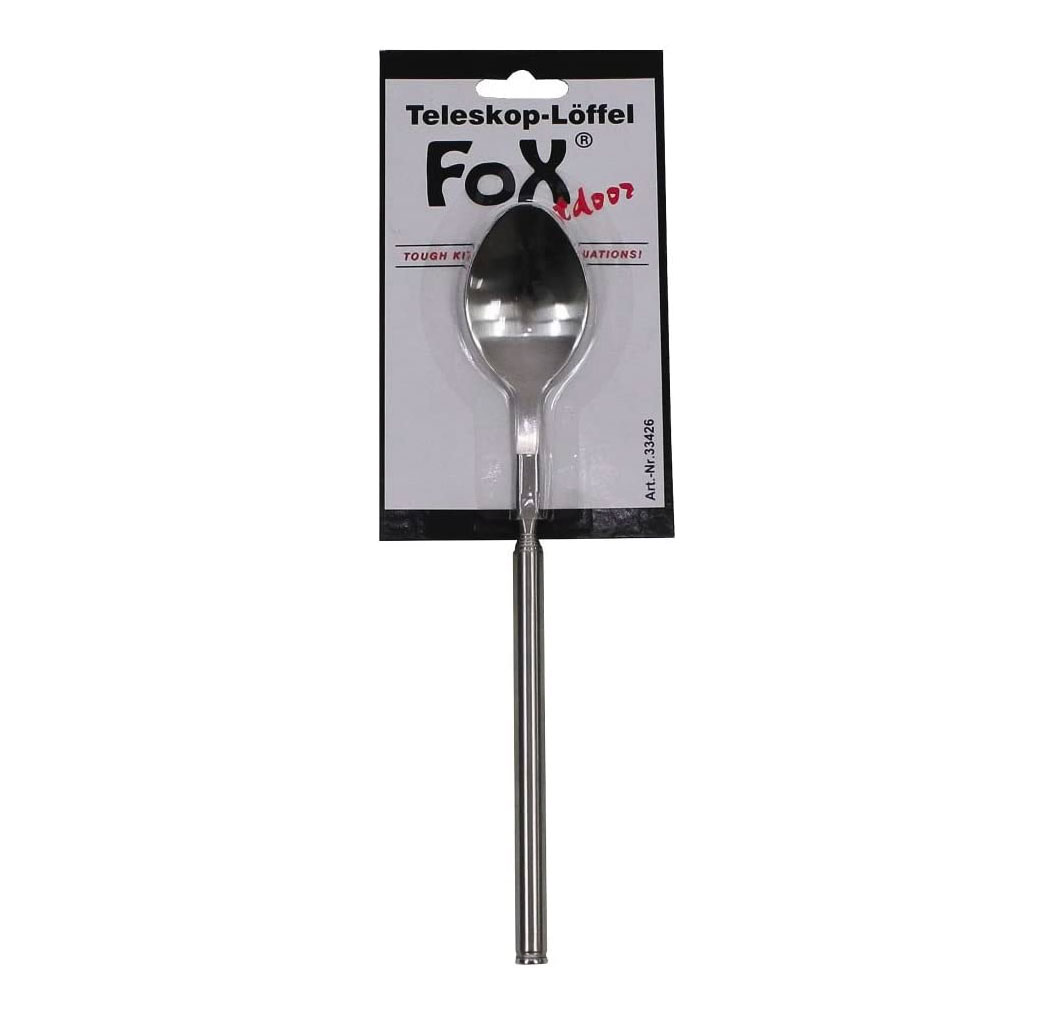 Check out someone using the extendable fork in some pranks via the video below!
Subscribe To Our YouTube Channel