Fork With Pizza Cutter - Pizza Roller Fork Combo
By Ryan on 07/20/2020 10:03 AM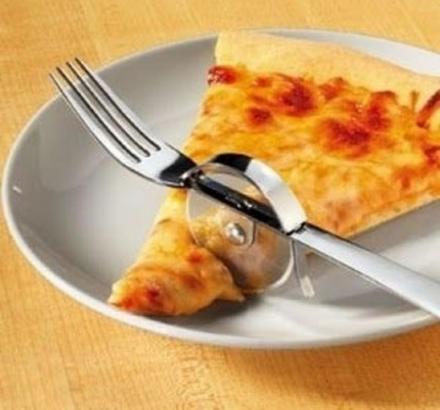 The pizza fork is a fork that has a pizza roller built right into it, and is great for when you just pulled a fresh pizza out of the oven and don't want to get burnt by the liquid hot magma that is boiling beneath the surface of the cheese. No longer will you destroy your taste buds on that late night drunken pizza you cook at 3am, just because you don't feel the roof of your mouth burning, doesn't mean it's not.

Versions: Metal | Plastic
To use the fork pizza cutter combo just roll the pizza cutter over your pizza slice for the size bite you'd like, then use the fork part to pick it up and transport it to your mouth like you normally would. Just make sure you blow beneath the surface of the cheese for a few seconds, to ensure you're not about to burn the roof of your mouth.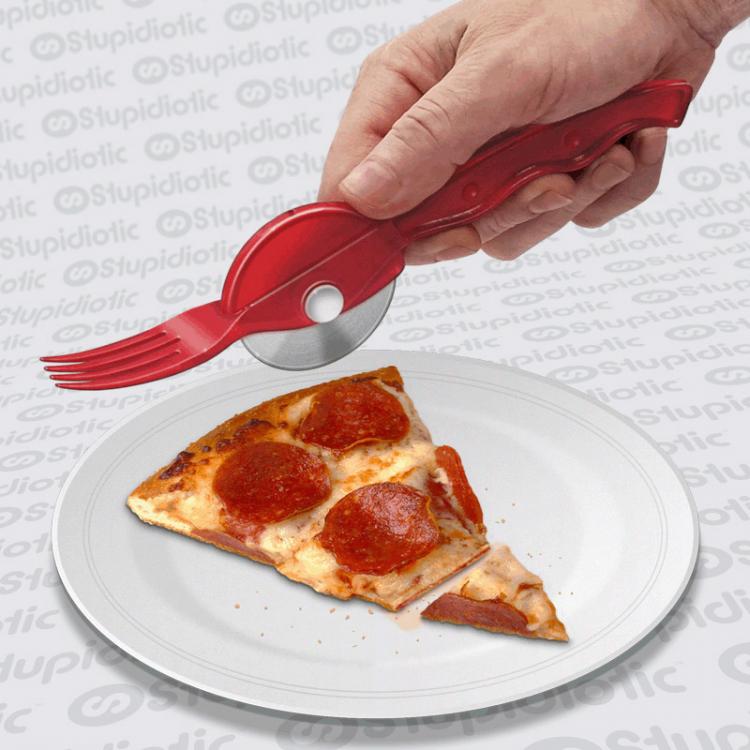 The pizza cutter fork is also great for pancakes, waffles, or human meat.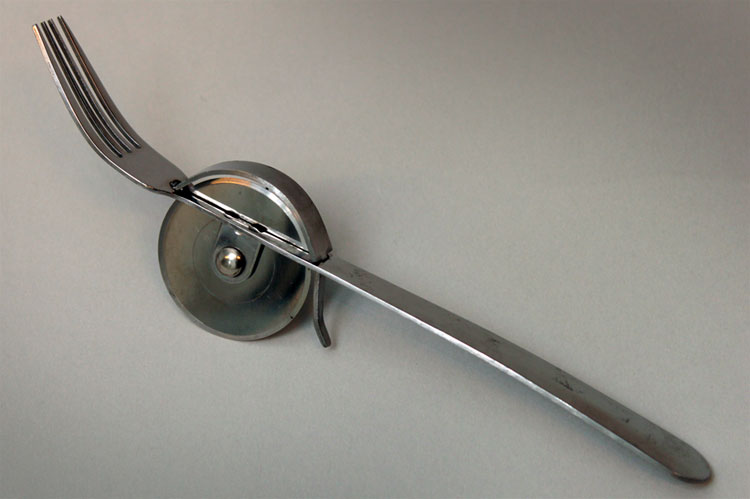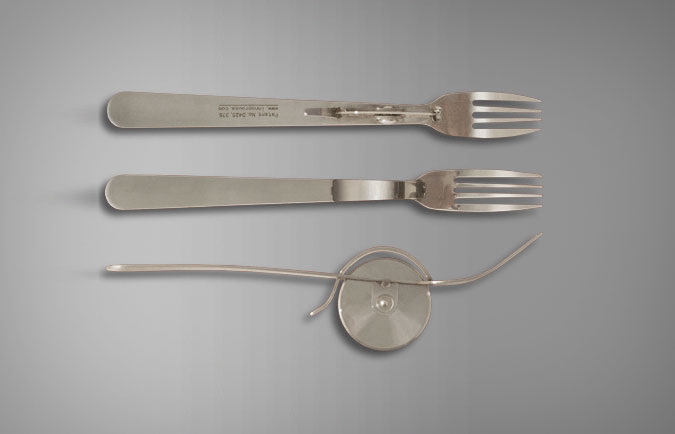 There are a two different versions of the pizza roller fork combo that exist, including an older model made from all metal which is available on Amazon, and a newer version that's made from a combination of metal and plastic which is available for pre-order with an estimated ship date of June 2019.