This Crab Cooking Helper Will Release Steam and Hold Your Spoon
By Ryan on 08/26/2019 8:25 AM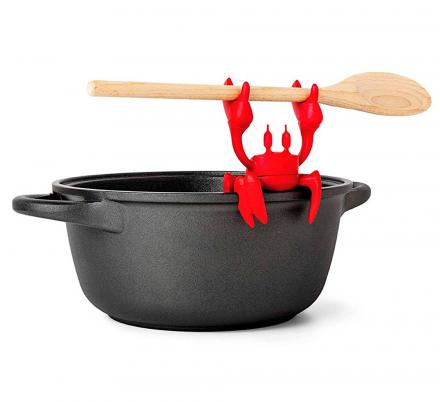 When cooking, you can either place your stirring spoon on the counter and get it all dirty while setting down and picking back up all sorts of bacteria from raw meat, or you can simply leave you spoon in the pot and probably end up either burning your hand, or starting a fire. With this handy new crab, you can mount your cooking spoon right onto the side of your pot, and not only that, but the crab also will release steam from your pot while cooking so nothing boils over and creates a big mess.
Just mount your spoon in both of the claws on the crab, and he'll safely hold your spoon above his head like it's his most prized treasure. You can spin his top to position your spoon into any orientation needed to accommodate your pot. This way you can position the spoon to drip right back into the pot for cooking more liquidy foods.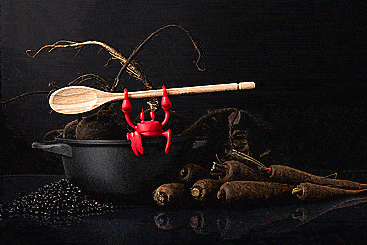 Not only does he safely keep your spoon safe and your counter clean, but the trusty crab will also vent your pot and release steam while your lids on. He clips onto pretty much any standard cooking pot, and offers a safe way to slowly release team under the lid while cooking.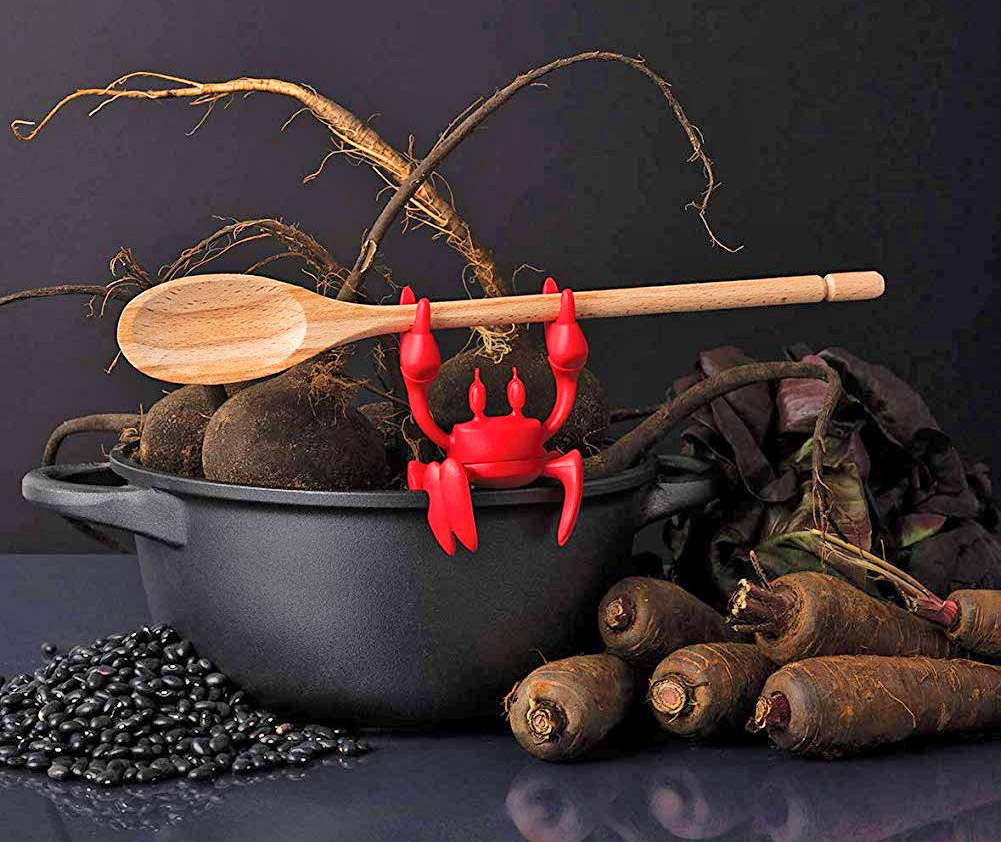 The crab shaped cooking spoon holder is made from 100% food-safe high quality silicone, is dishwasher safe for easy cleanup, he measures 4 x 1.5 x 4 inches, and is called the RED Crab Spoon Holder & Steam Releaser by OTOTO.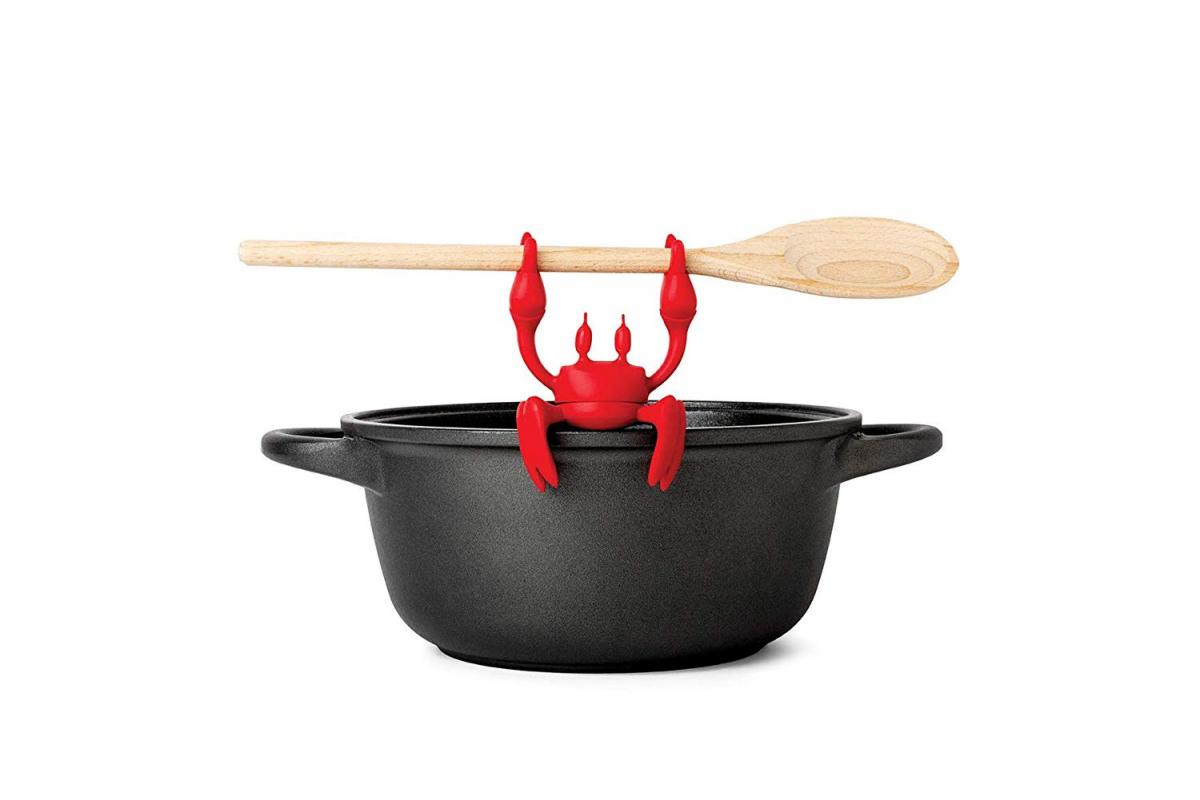 Check out the crab shaped cooking spoon holder in action via the video below.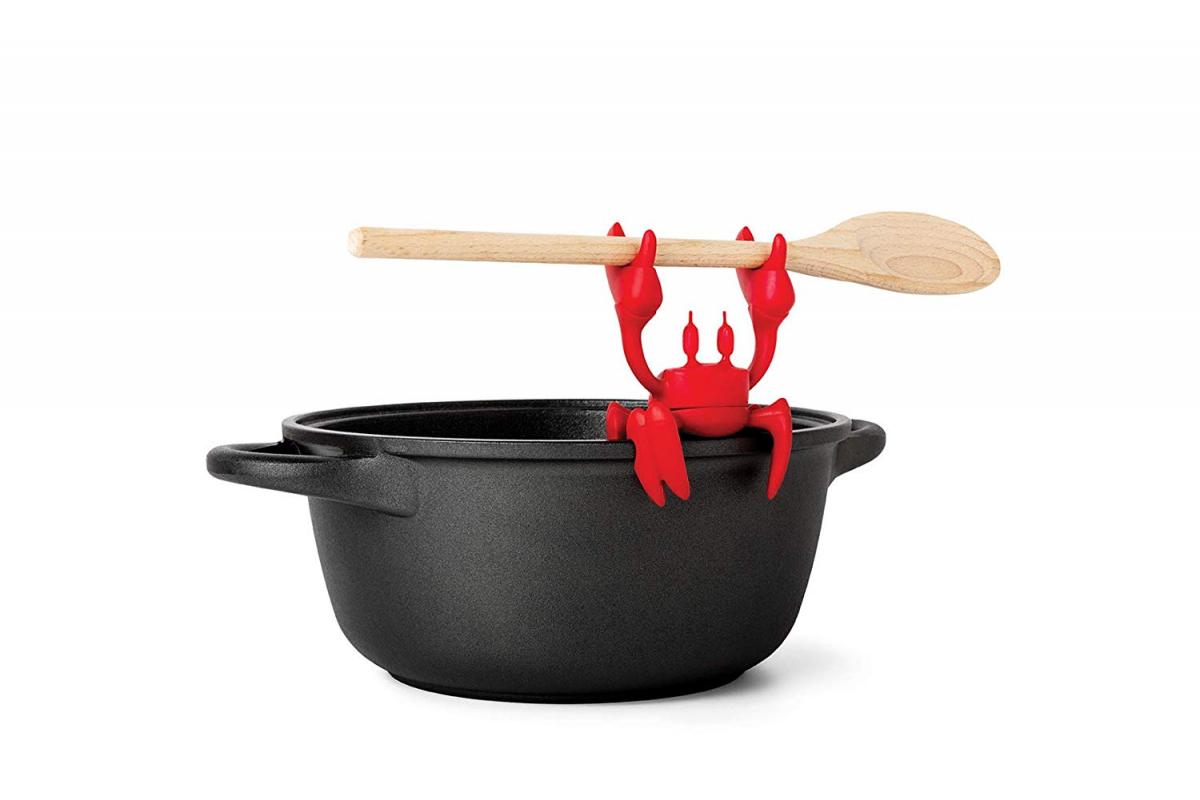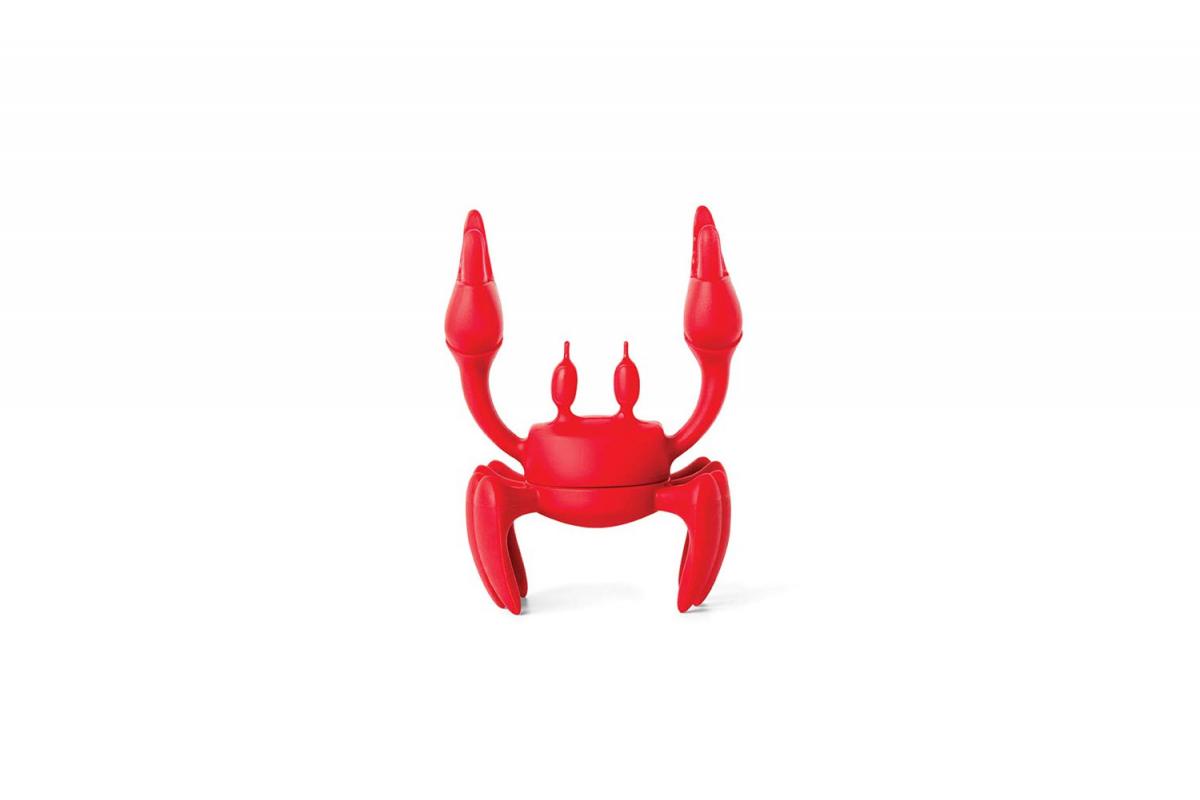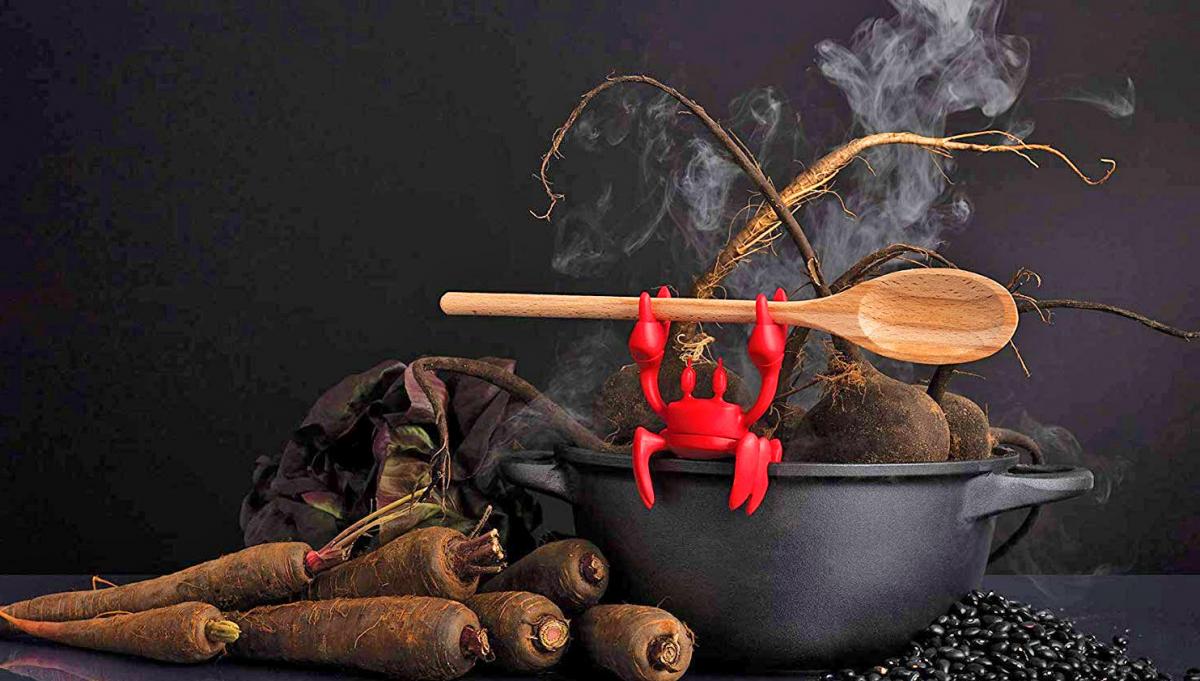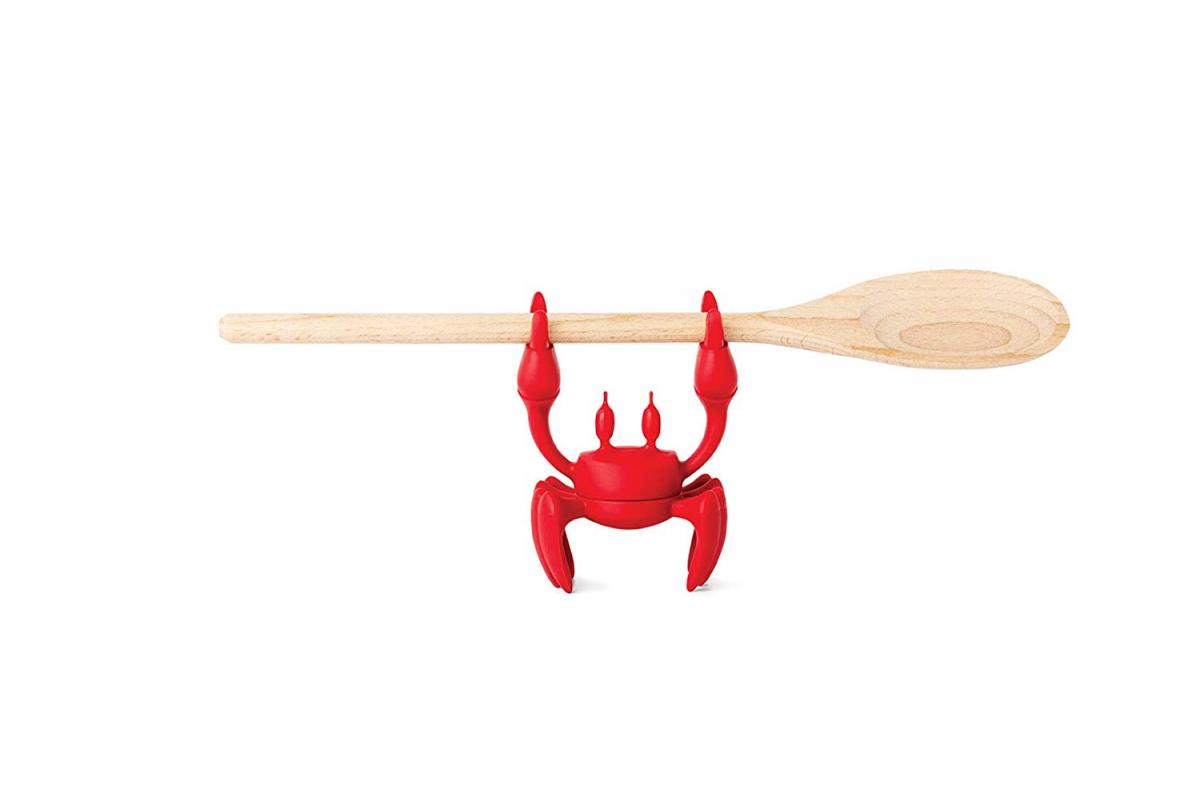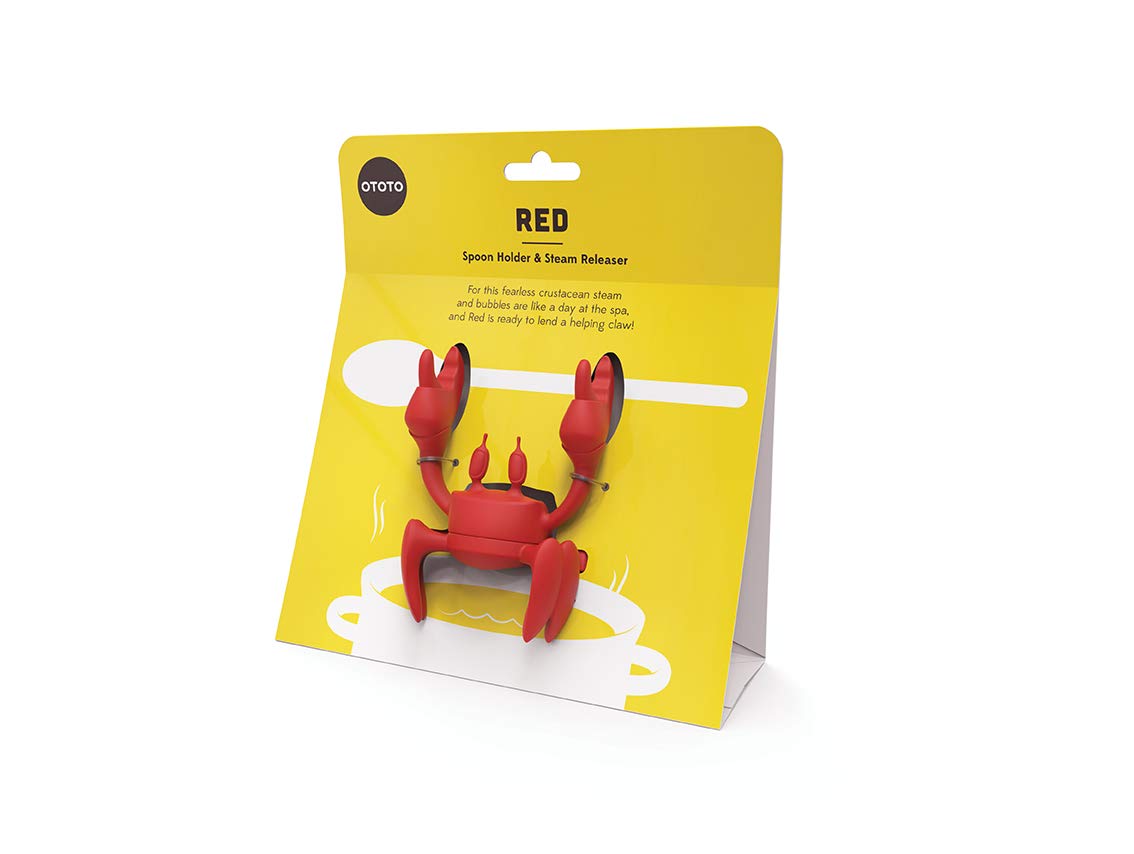 Subscribe To Our YouTube Channel