This Handmade Wooden Train Crib Pulls Behind a Dresser Train Car
By Ryan on 01/18/2022 4:15 PM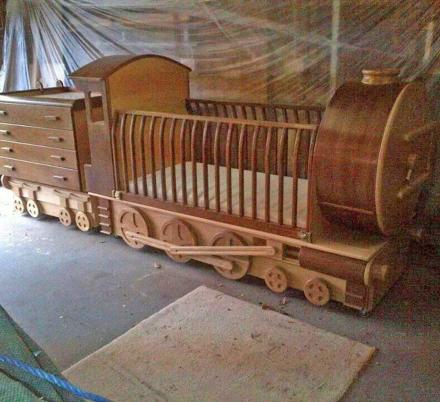 When your expecting a new baby, you have to make some decisions based on what you think they're going to like, such as room aesthetics, colors, and you even have to assume if they're going to love dinosaurs, space, animals, or trains. With the case of this incredible handmade wooden train crib, you're going to have to assume your kid is really going to love trains, and hopefully for the rest of their lives! What surely took multiple hundreds of hours to make, this incredible handmade wooden train crib is enough to make any woodworker jealous!
The wooden train crib is filled with amazing and intricate details that truly make it a piece of art, including the front piece of the train crib that opens up to reveal a bookshelf for storing your kids favorite books, along with all of the train wheels along the bottom of the crib that add to the effect.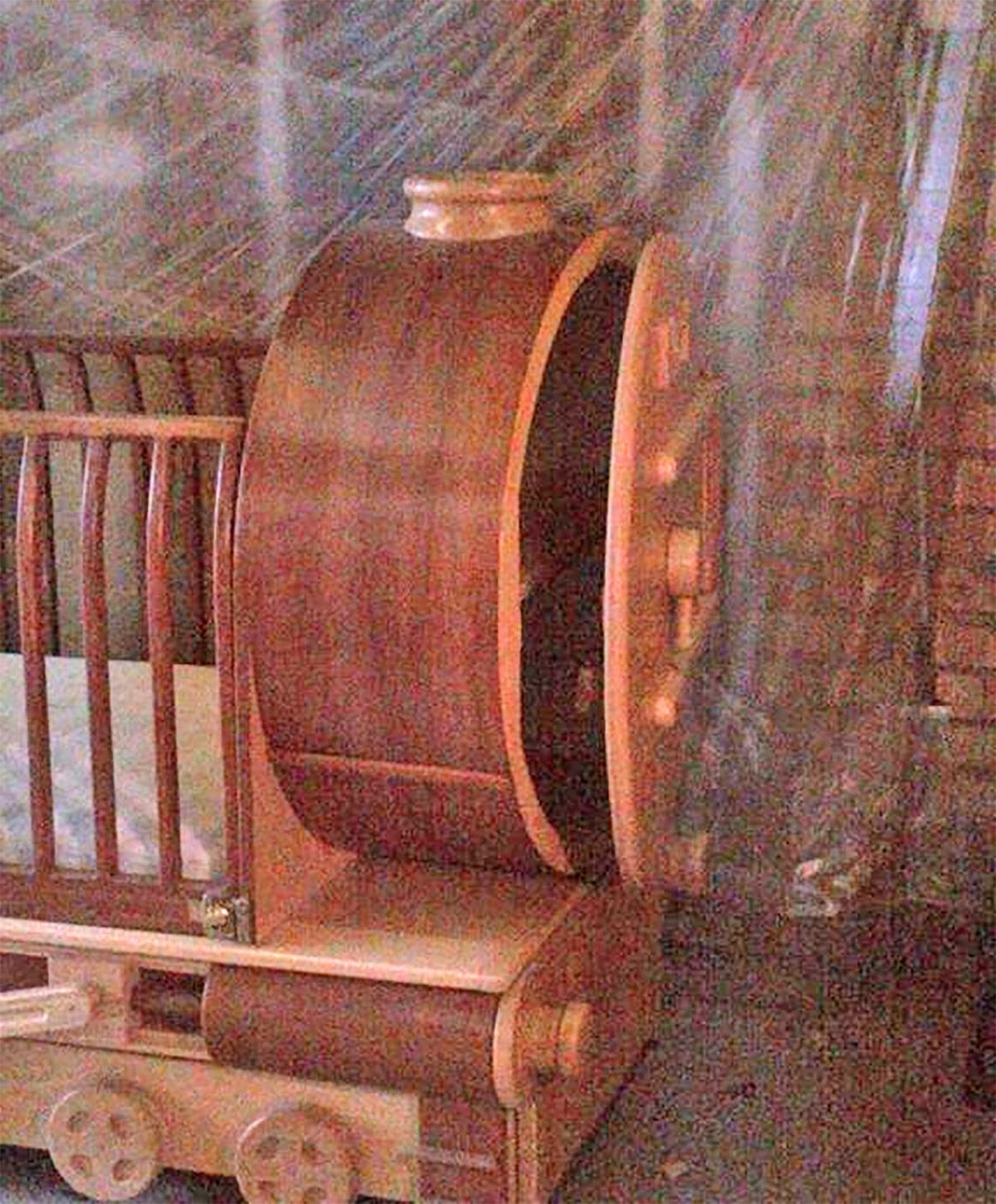 A kids dresser is attached to the back of the train engine, and is made to look like a real train car. On the top of the dresser is a changing table for the baby, while 4 storage drawers below will hold your child's clothing, pajamas, diapers, rags, and more. Meanwhile the bottom of the dresser is also filled with train wheels to further the effect that it's a real train car being hauled behind the train engine.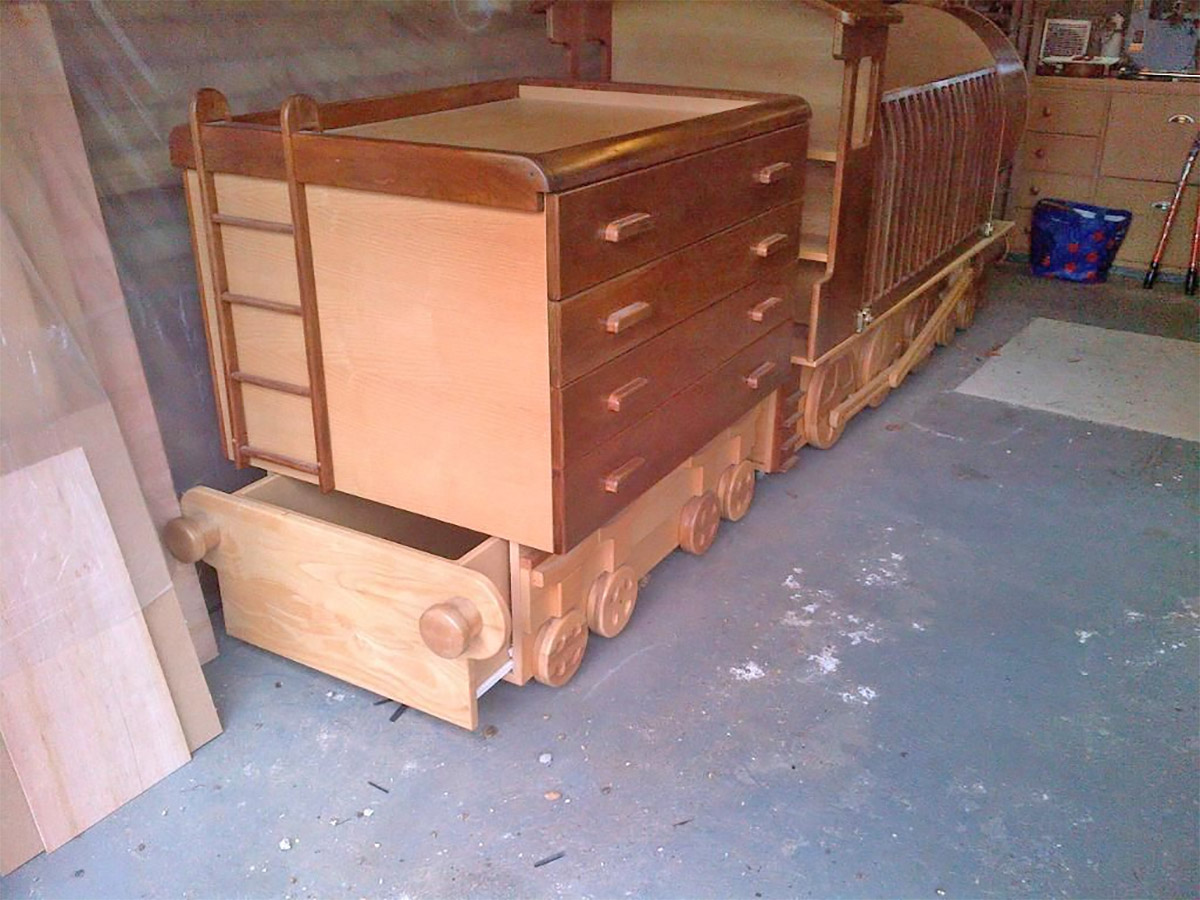 A large drawer is also located on the very bottom of the dresser train car. It pulls out from the back of the dresser where you can store tons of kids toys to help keep the room clean and clear of clutter. Above the large drawer on the back is a play ladder that's probably not actually meant to be used (try telling that to your toddlers). Though the ladder does further the illusion that it's a real train car with access to the top of the train car.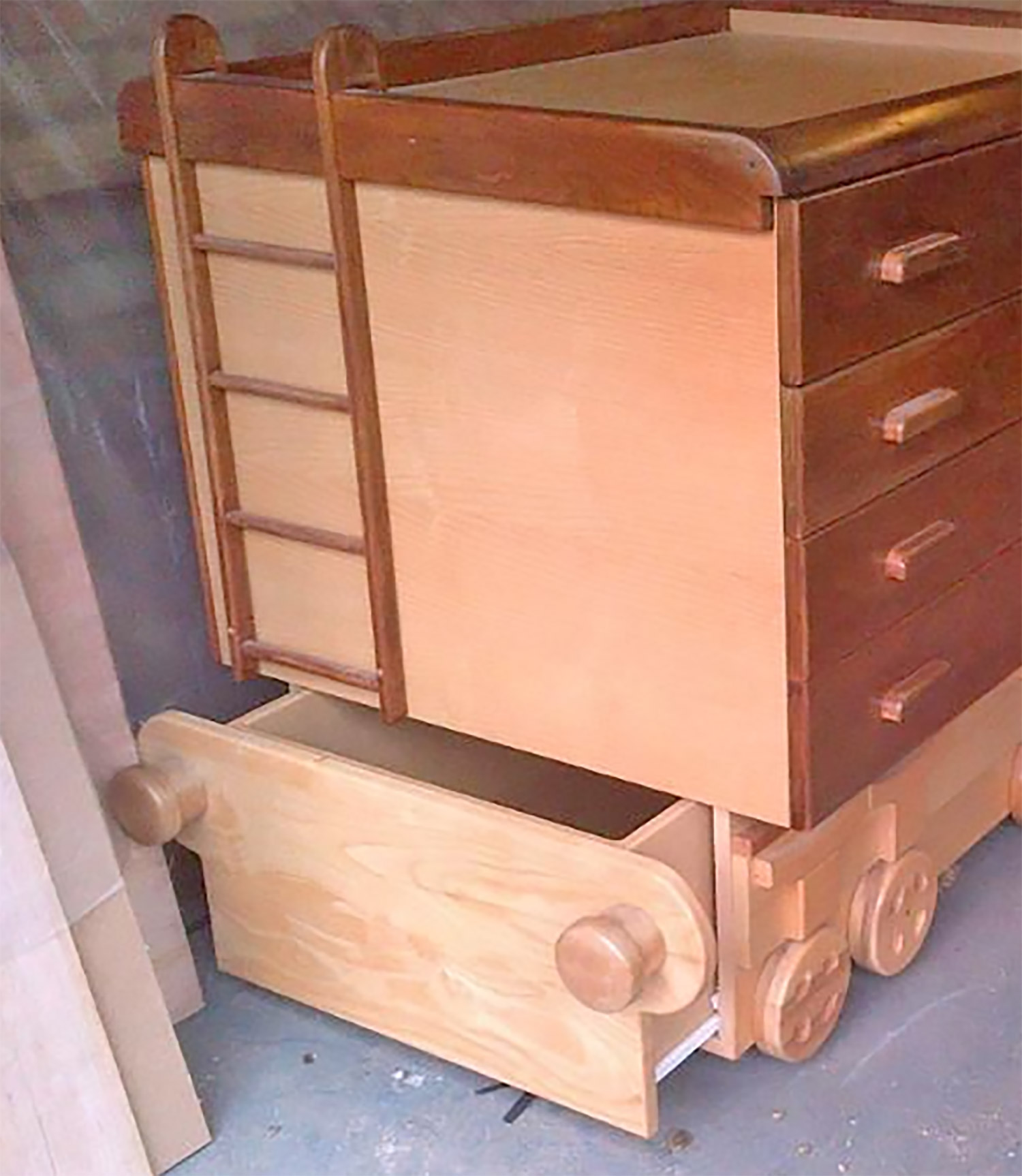 After doing some sleuthing on the train crib, we weren't really able to find much concrete information on who built the train or if it's sold anywhere, nor if there's plans available anywhere to help build it yourself. One quite unreliable website that we won't link here states that it was built by someone named Raymond, who then shared the plans to built the train crib with the website, who then charges you for access to their website. Whereas a commenter on another website states that the train crib was built by someone named James Snyder who built it to be sold off for a charity.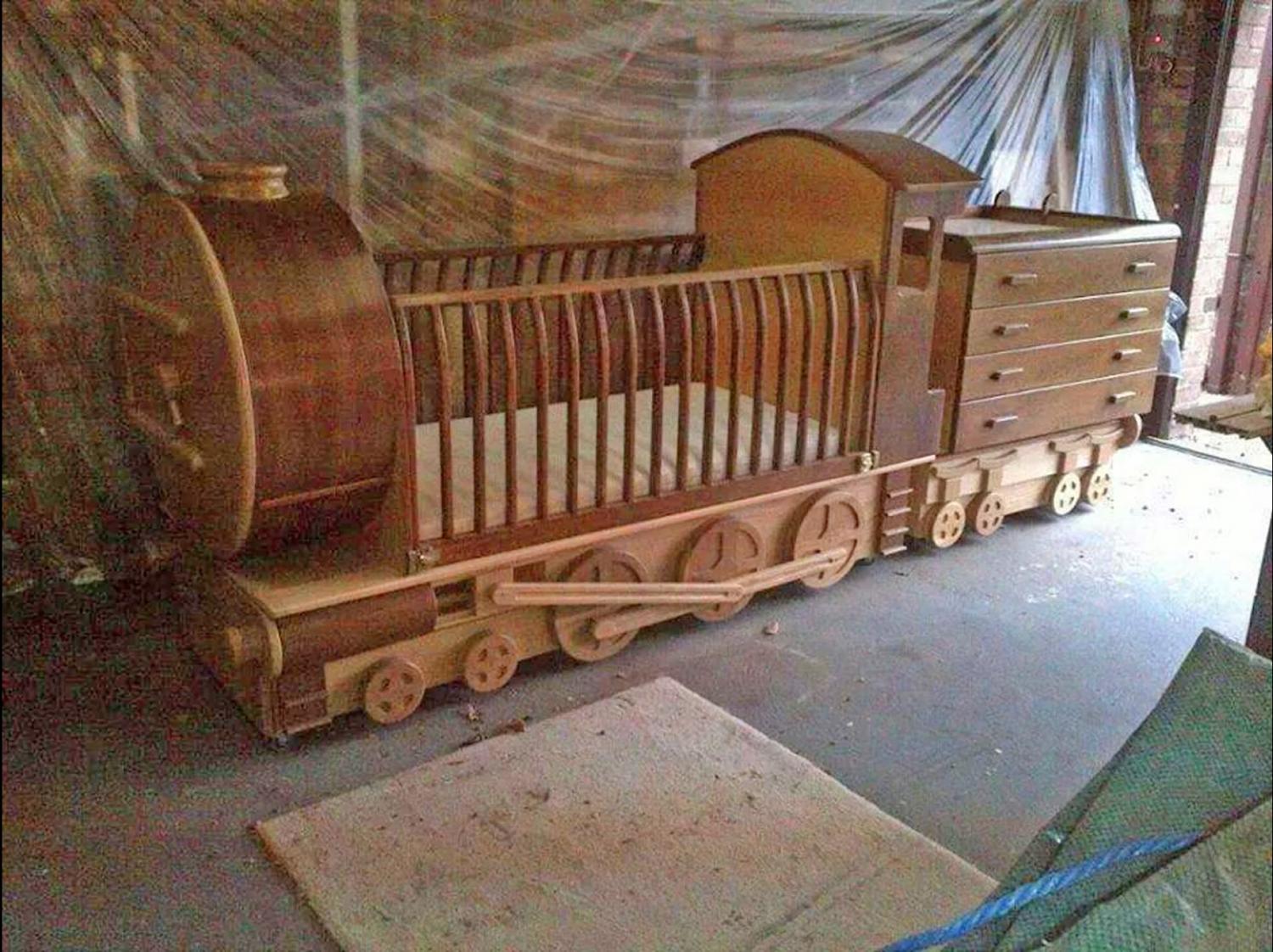 If someone does have the real story behind the train crib, please contact us so we can update this story with the correct sources and information.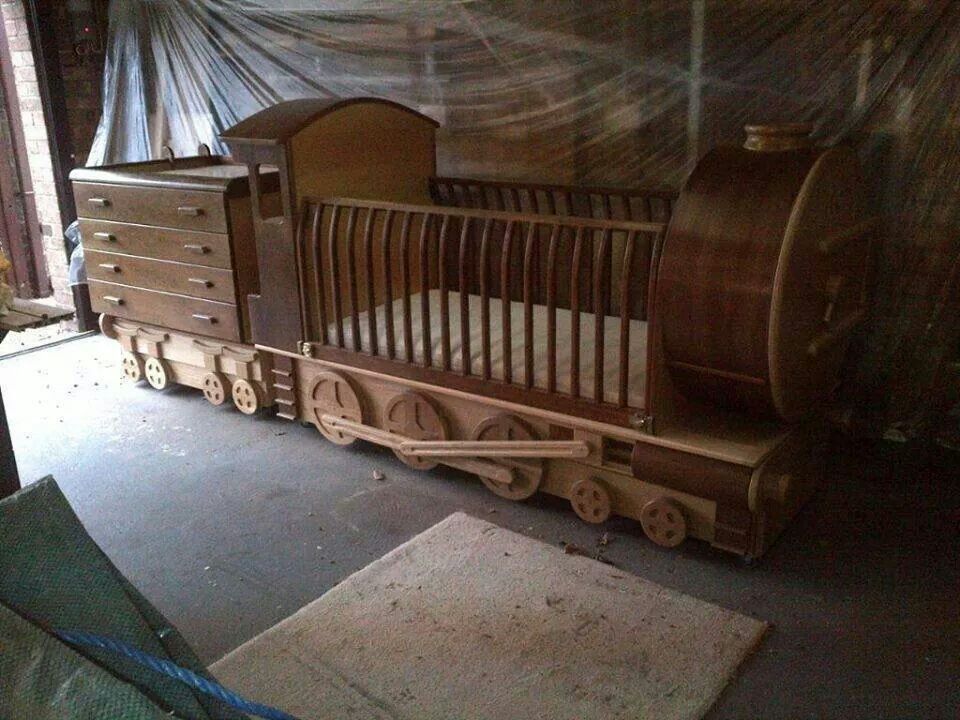 Here's another example of a different wooden train crib that was featured in a unique gift store in St. Morris Illinois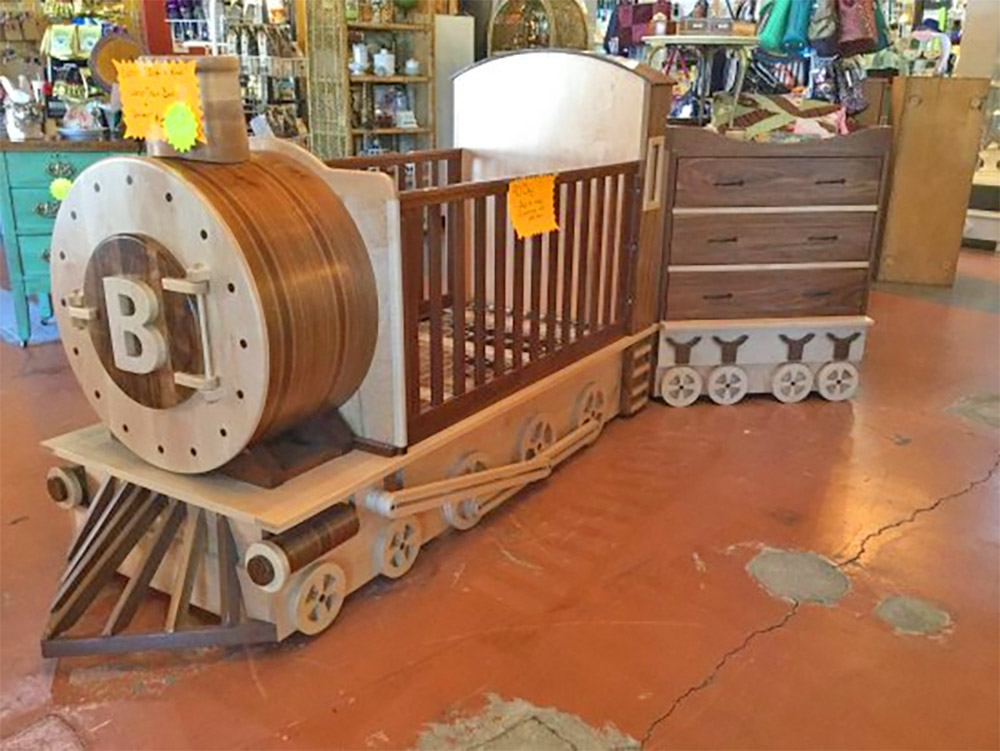 Source
If you're looking to create a train bed for your toddler or young kid, there's an Instructables page that runs you through the entire process. Though this train bed not quite as detailed as the wooden train crib, it would still make a really fun bed for any kid who loves trains.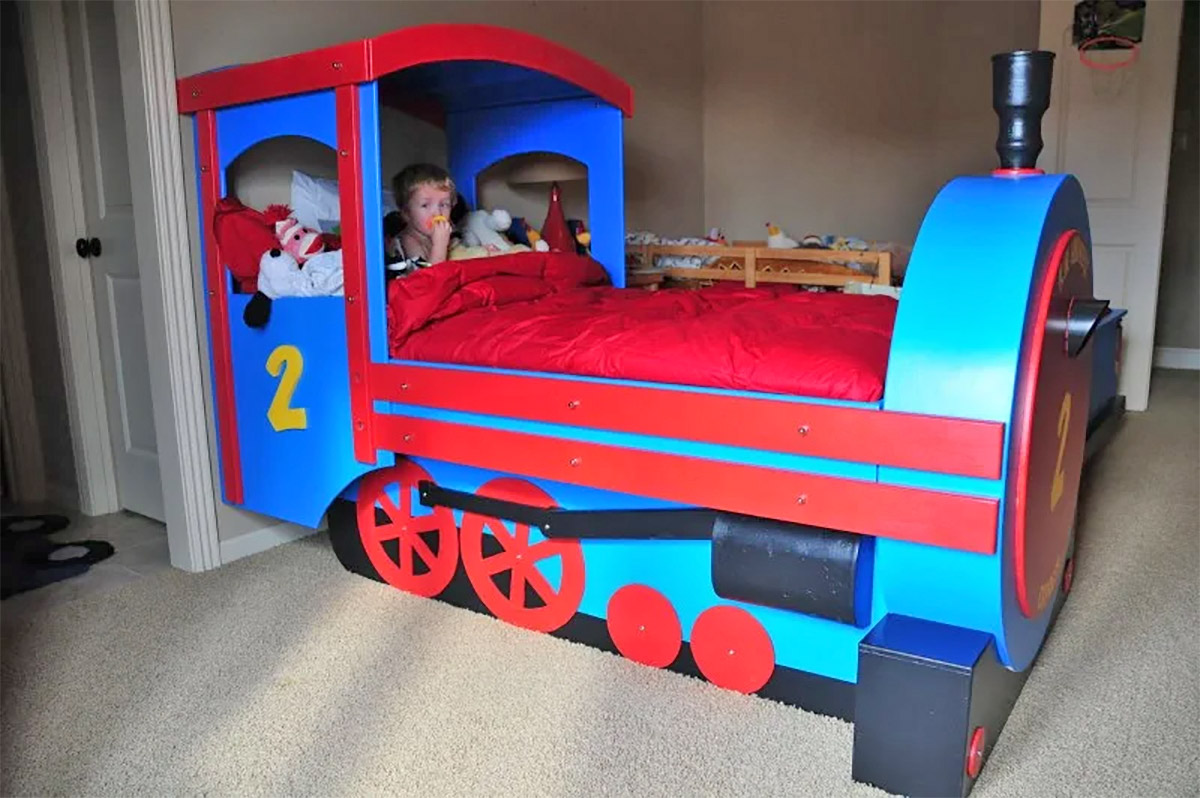 Source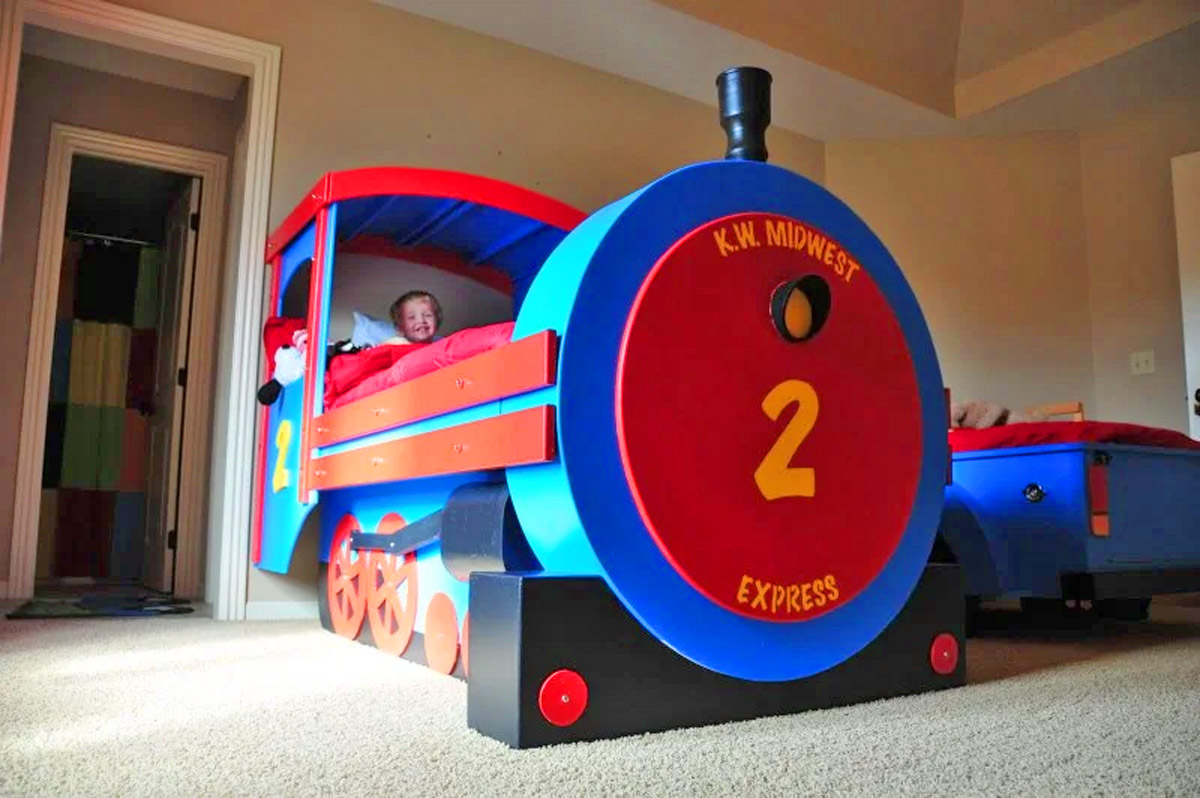 Source
Check out some other train beds we came across below that you can find on Etsy, Wayfair, and elsewhere. Some of these are real beds that you can buy, whereas some are DIY plans that you can get if you want build it yourself. Check out a link to the source below each image.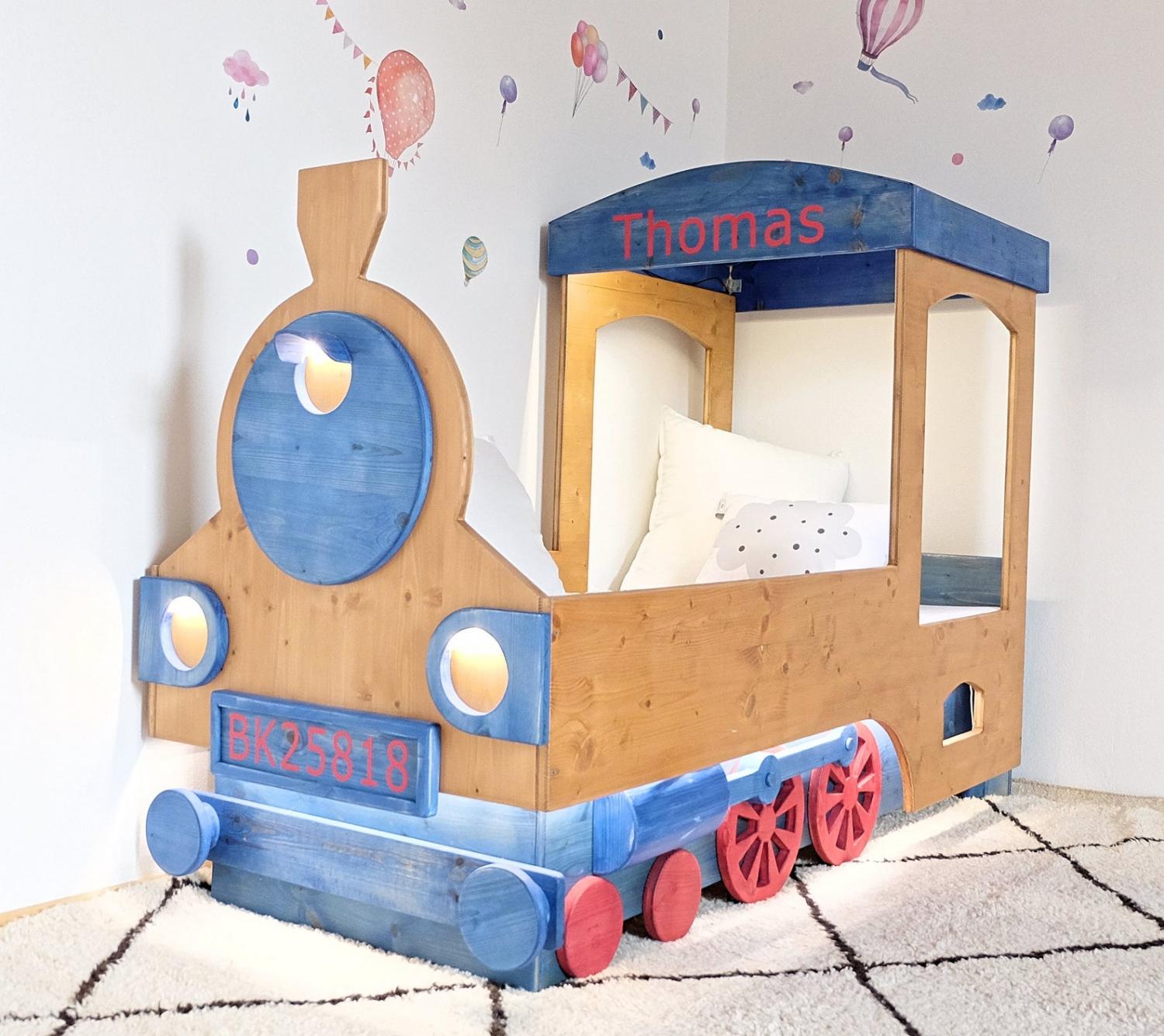 Source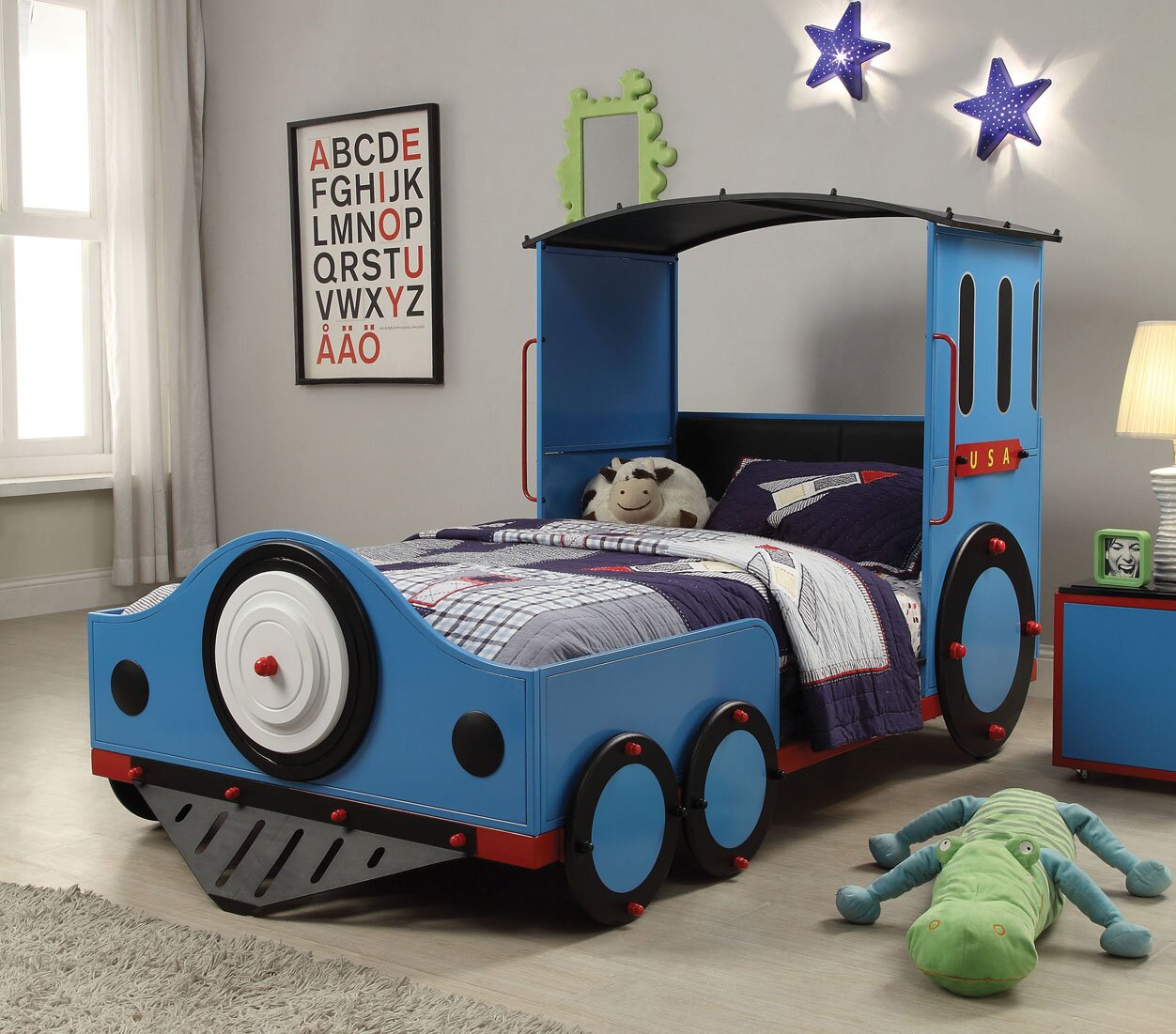 Source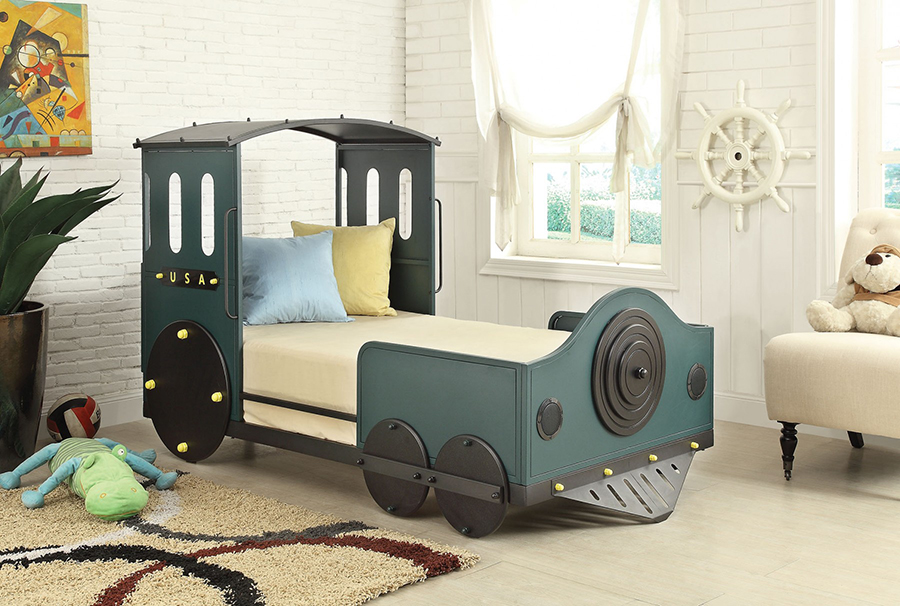 Source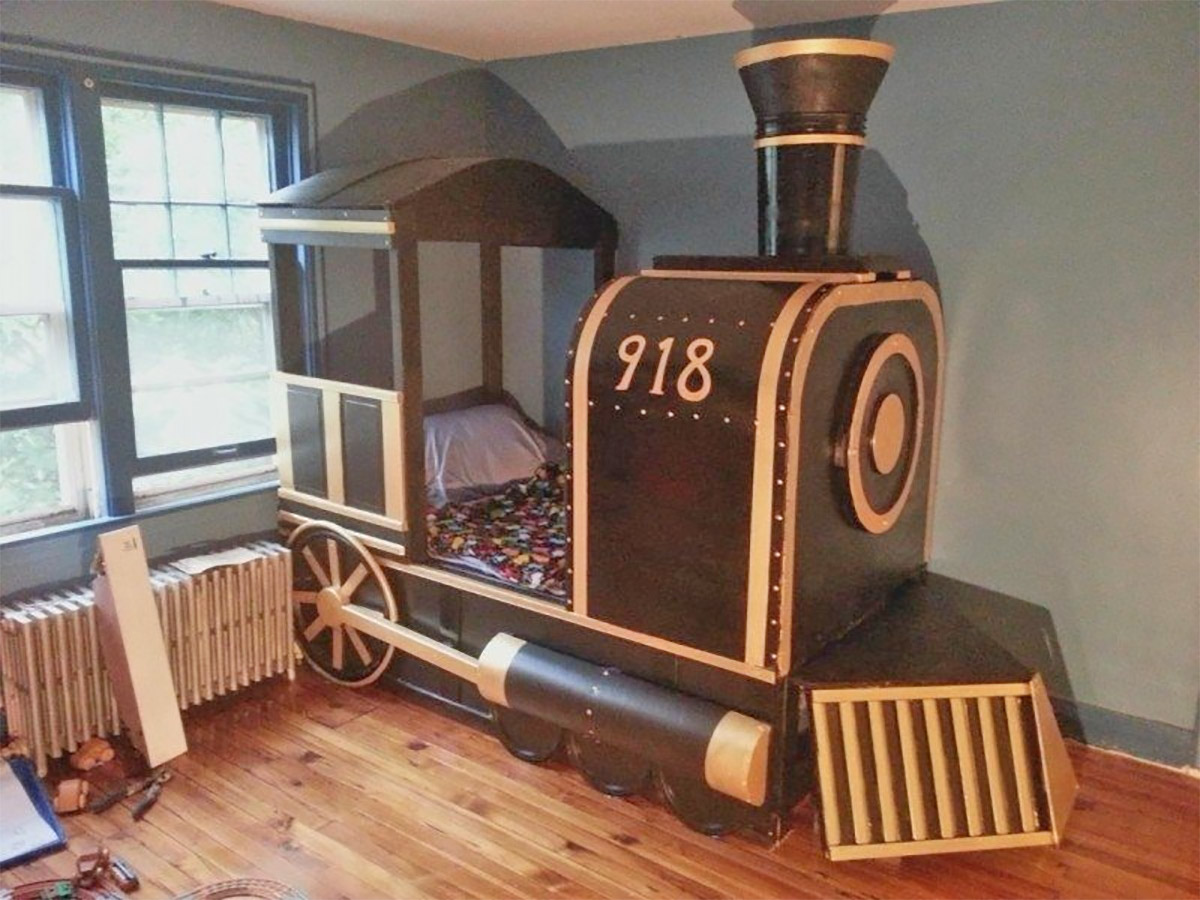 Unknown source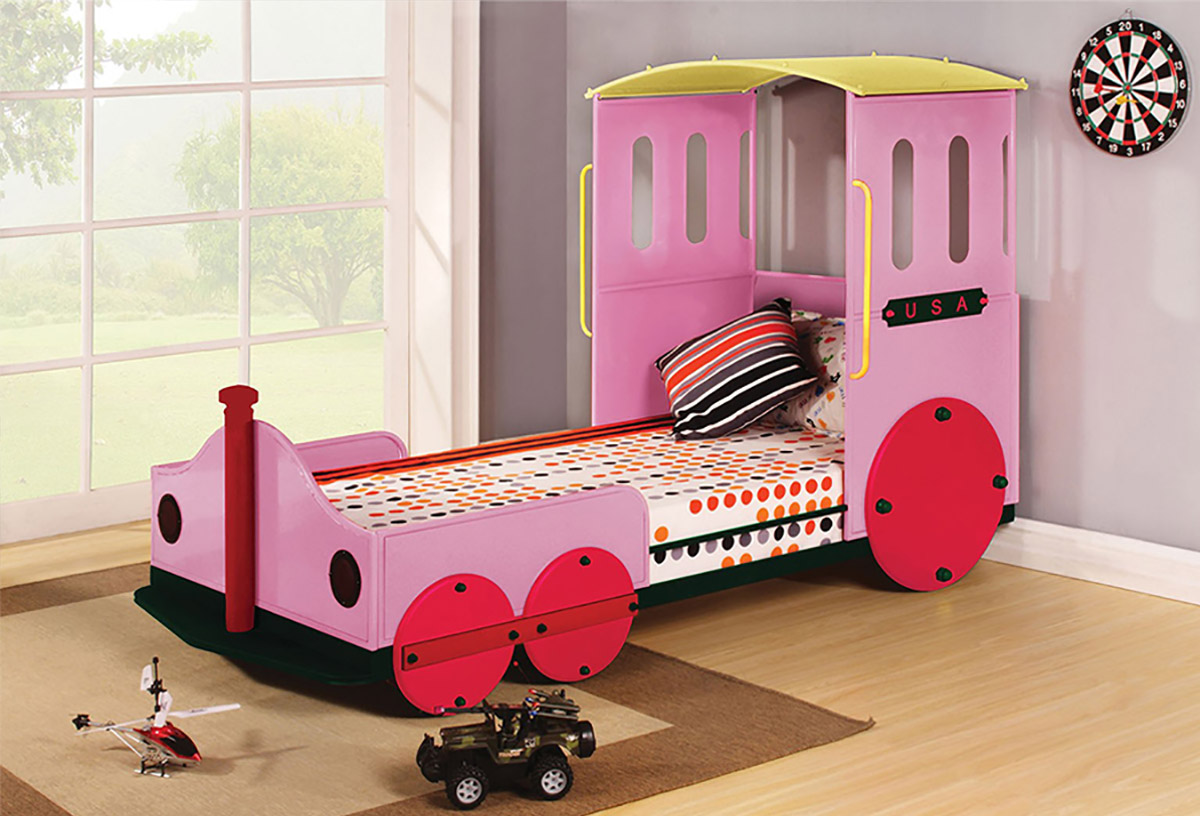 Source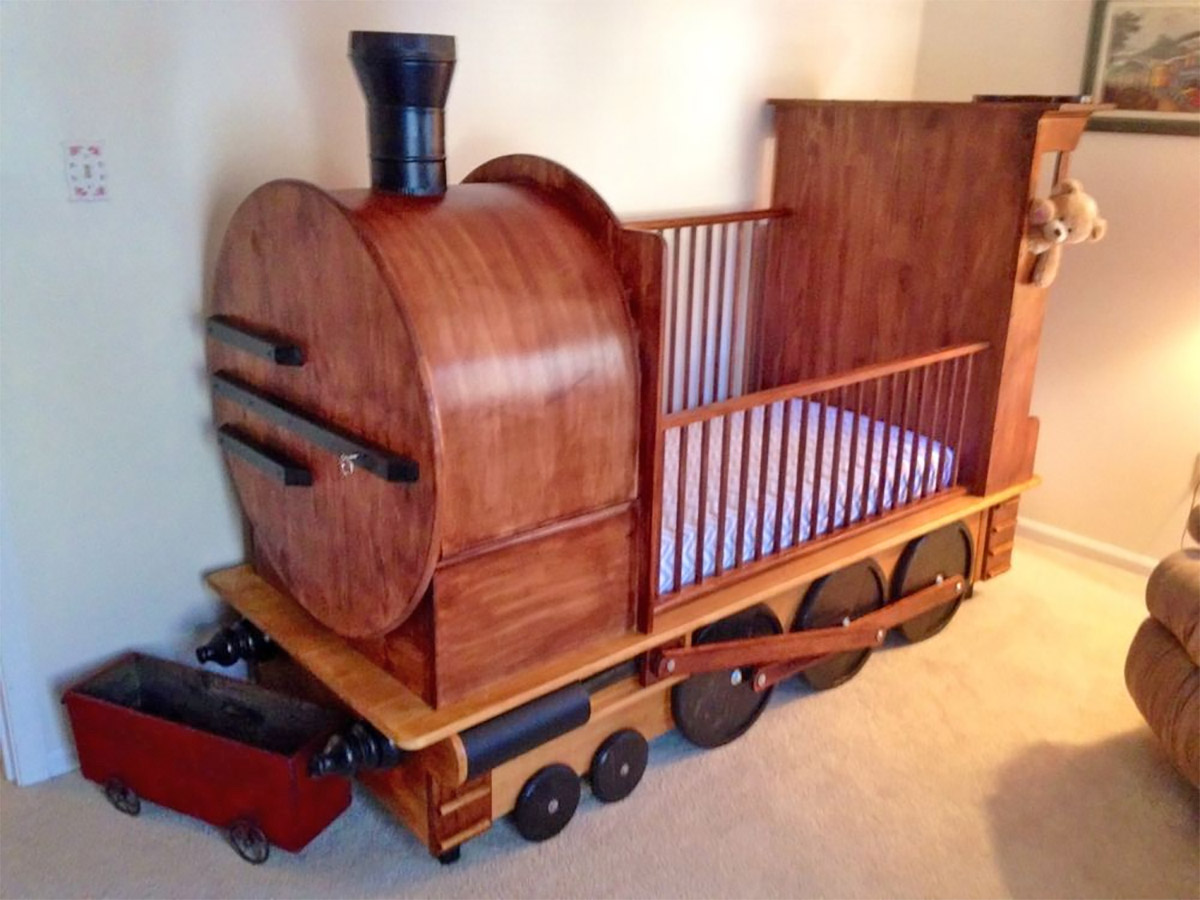 Unknown source