These Sky Panel Light Fixture Covers Help With Dark Offices and Schools
By Ryan on 04/02/2019 3:31 PM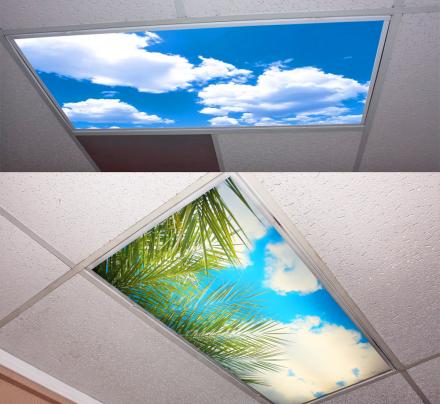 Are your workers on the verge of suicide due to the extremely depressing atmosphere they have to endure day in and day out? What better way to cheer them up then to give them a false glimpse of the outside world from their dark and gloomy cubicles. The sky panel is a panel that you place over the fluorescent light fixtures at your home or office and it will give you the false hope of having a sky light and seeing the bright blue sky.

View all designs here
Let the zombies in your office get a little false sunlight on that pale skin and hopefully give them the energy they need to file one more TPS report for the day. Different styles of the sky panel are available, such as different cloud positions, or one with a tree branch.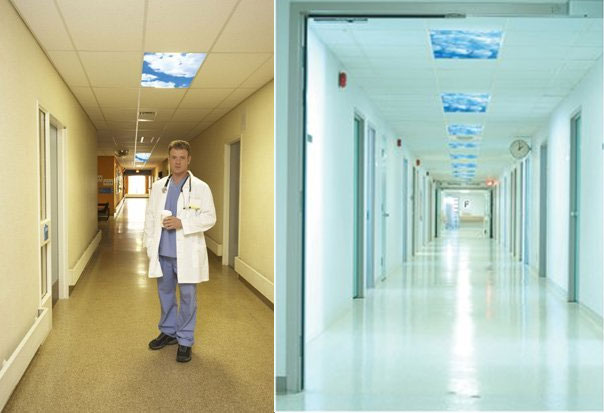 The sky panel light fixture cover attaches to any standard light fixture that measures 4 feet long x 2 feet wide. They're super easy to install, and can actually be trimmed down to size if they're too big. They're perfect for gloomy or dark offices, schools, hospitals, home offices, and more.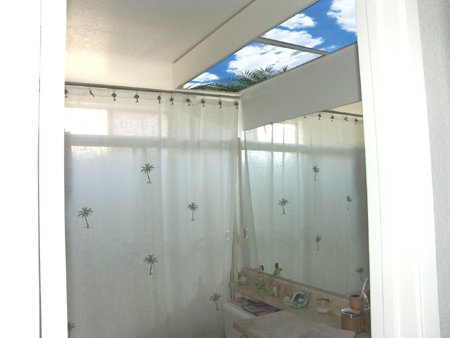 The blue sky light panels are made from acrylic, use the light from the fixture to help illuminate the bright blue sky, and they replace your existing light fixture covers (these are not stickers or backlit films).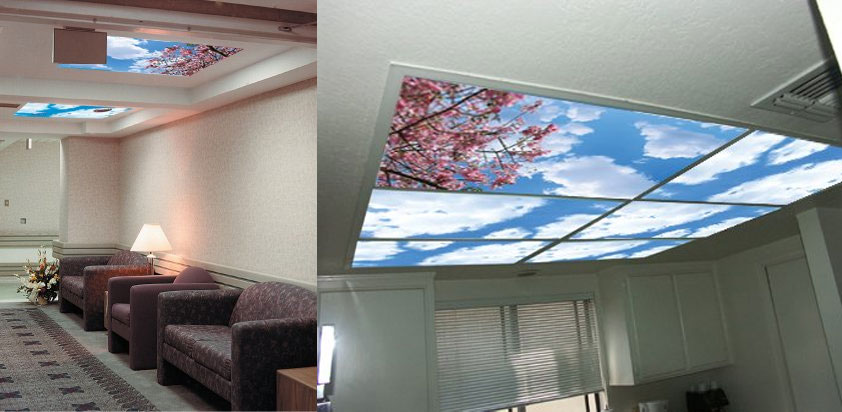 Check out how to install the sky panels via the video below.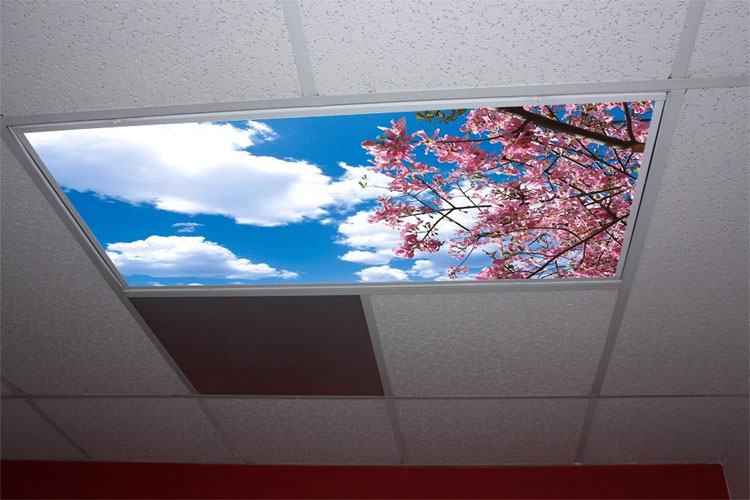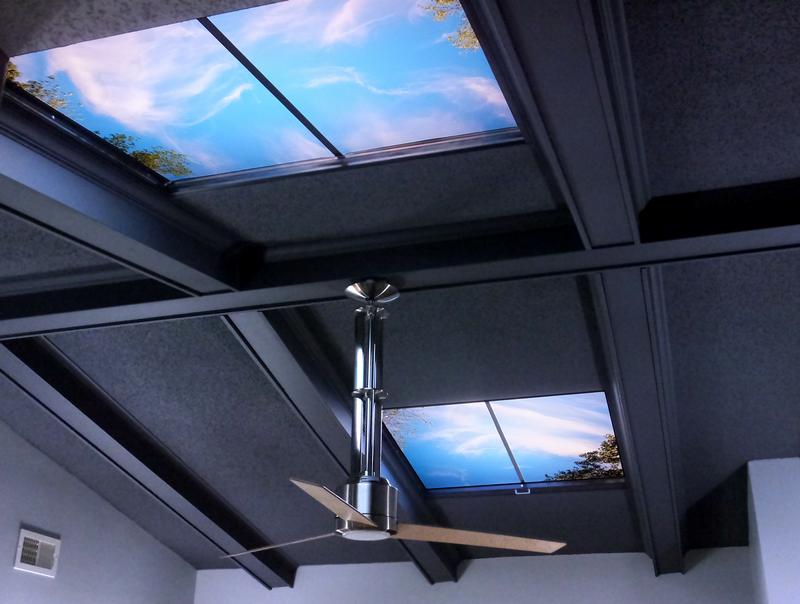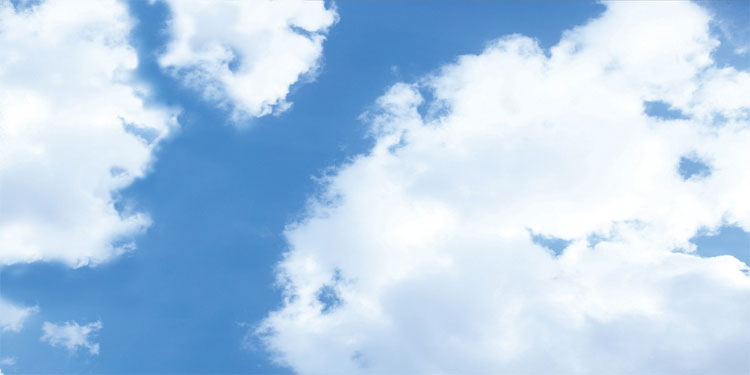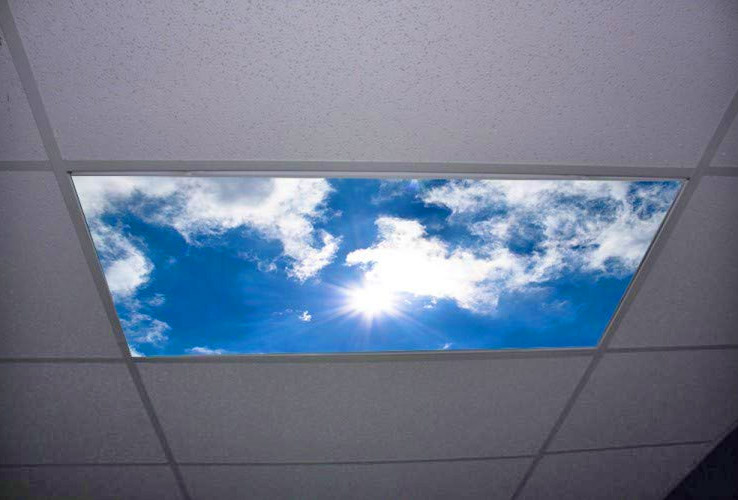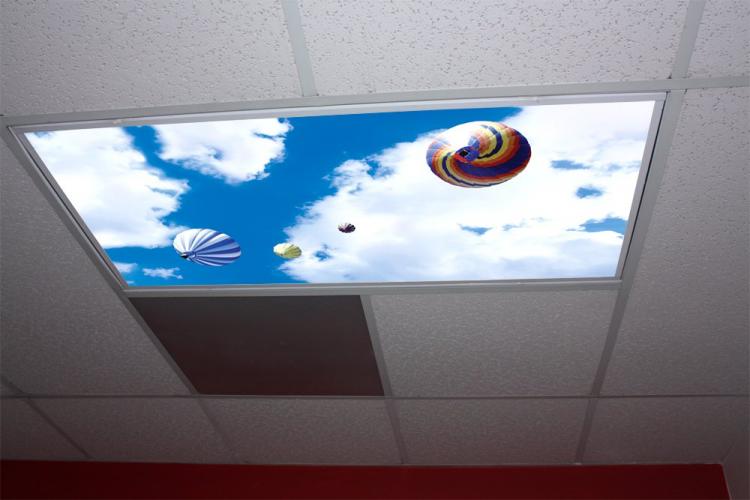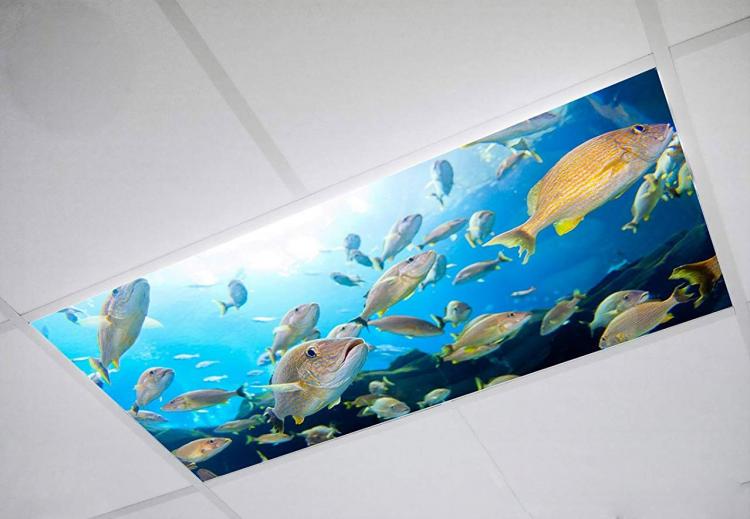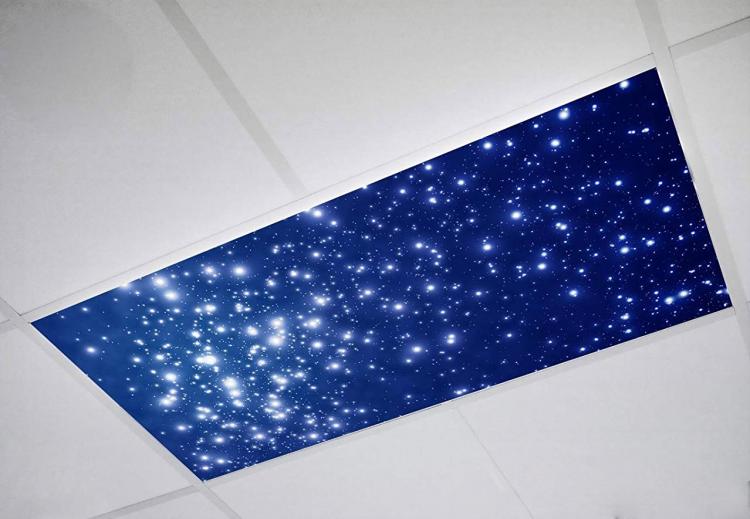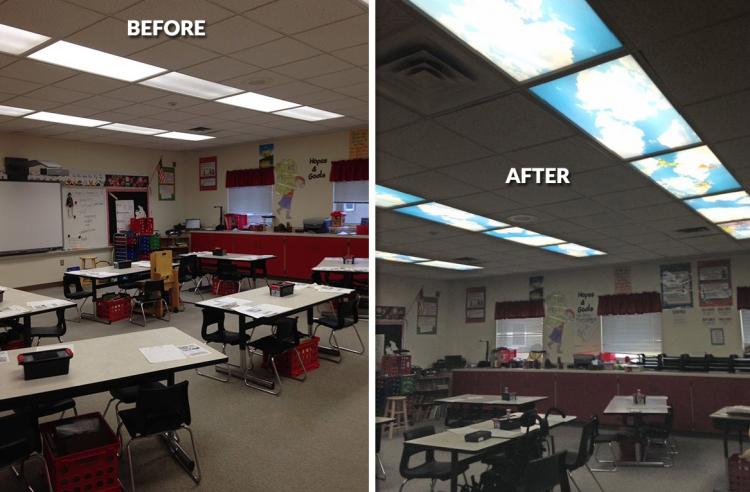 Subscribe To Our YouTube Channel