These Giant Inflatable Bouncy Shoes Will Make Giant Soccer Games Extra Fun
By Ryan on 05/11/2022 10:46 AM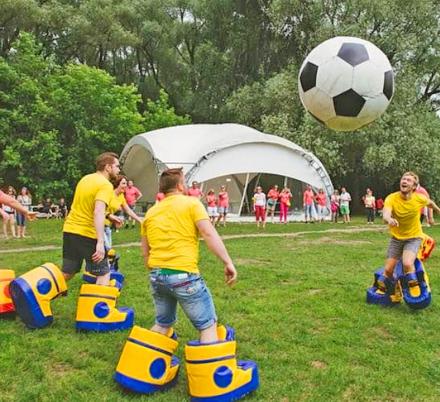 Yeah, soccer is great and all, but isn't everything better when it's in giant form? Such is the case with the giant sloth lounge chair, the giant folding television, and of course the giant inflatable dart board. These giant inflatable boots allow you to more properly play a giant game of soccer, which of course requires a giant inflatable soccer ball!

Items: Giant Shoes | Giant Soccer Ball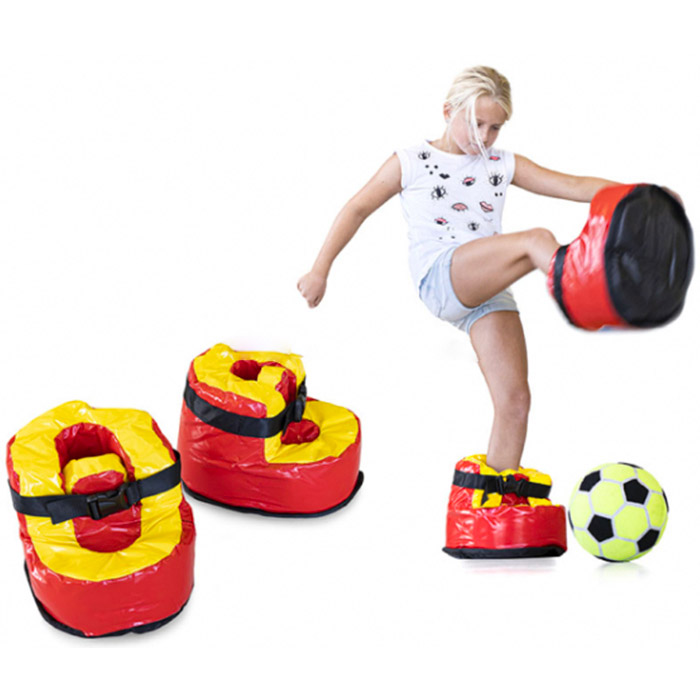 They're called the Speed Shoes for Inflatable Sumo Games, and they practically make your feet around 10 times as big as they normally are! Which makes it much easer to kick a giant soccer ball that's flying around.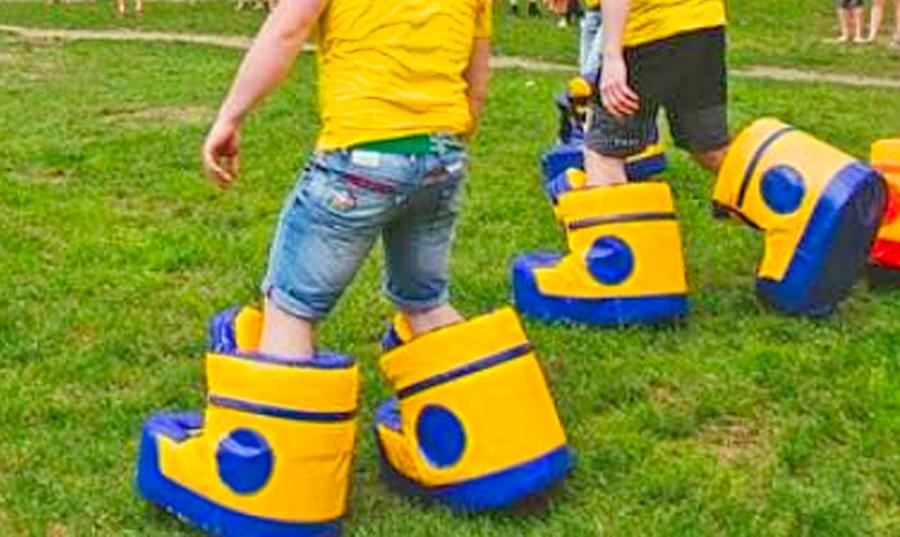 Not only great for outdoor soccer games, the giant inflatable shoes are also perfect for work or family parties where you'll be partaking in funny games for all to play such as racing in giant shoes, sumo wrestling, and more!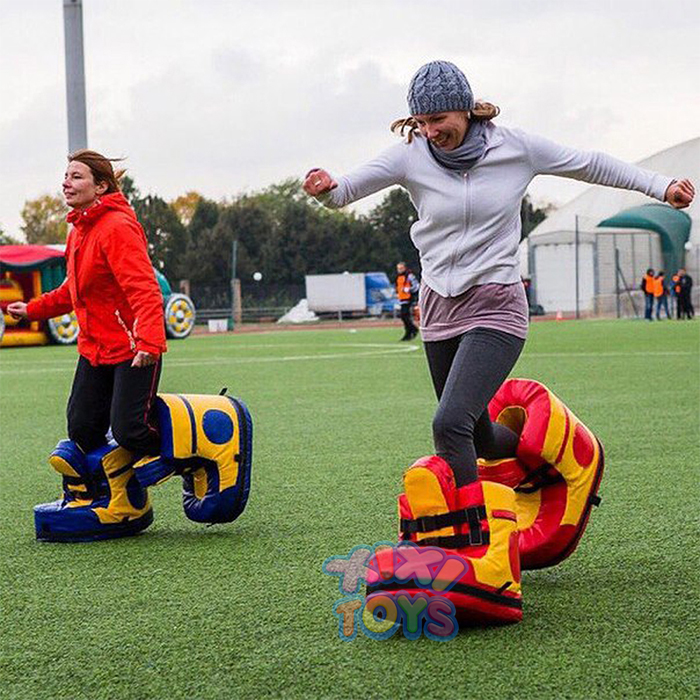 The giant inflatable shoes are great for all sorts of outdoor games and activities!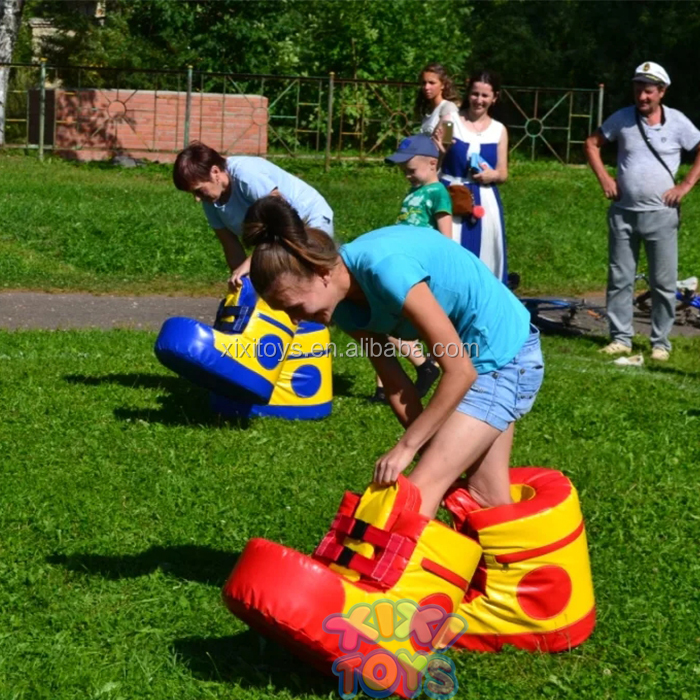 The giant bouncy shoes are extra heavy so it's a little tough to run in them, especially when they're tied together with others for a fun group game!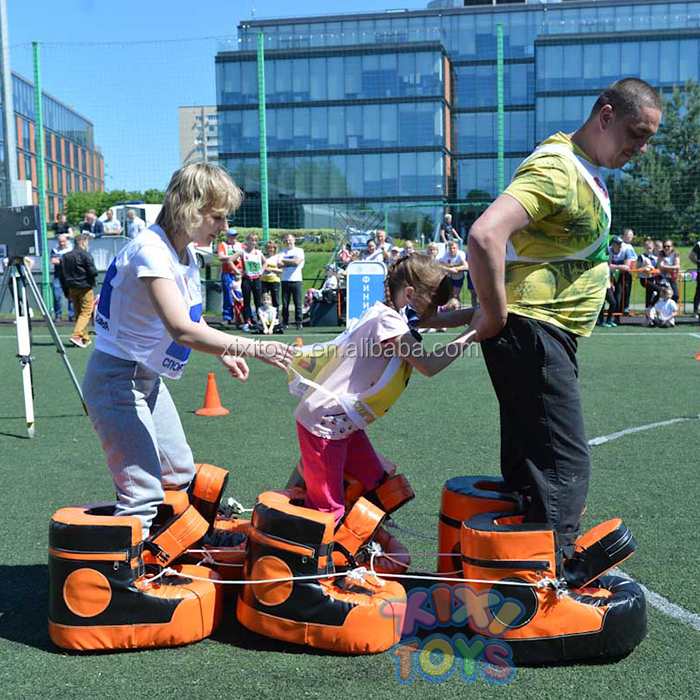 Since the shoes are so big, they'll be perfect for kicking around giant inflatable soccer balls! You just have to make sure you have giant goals as well for the ball to go into!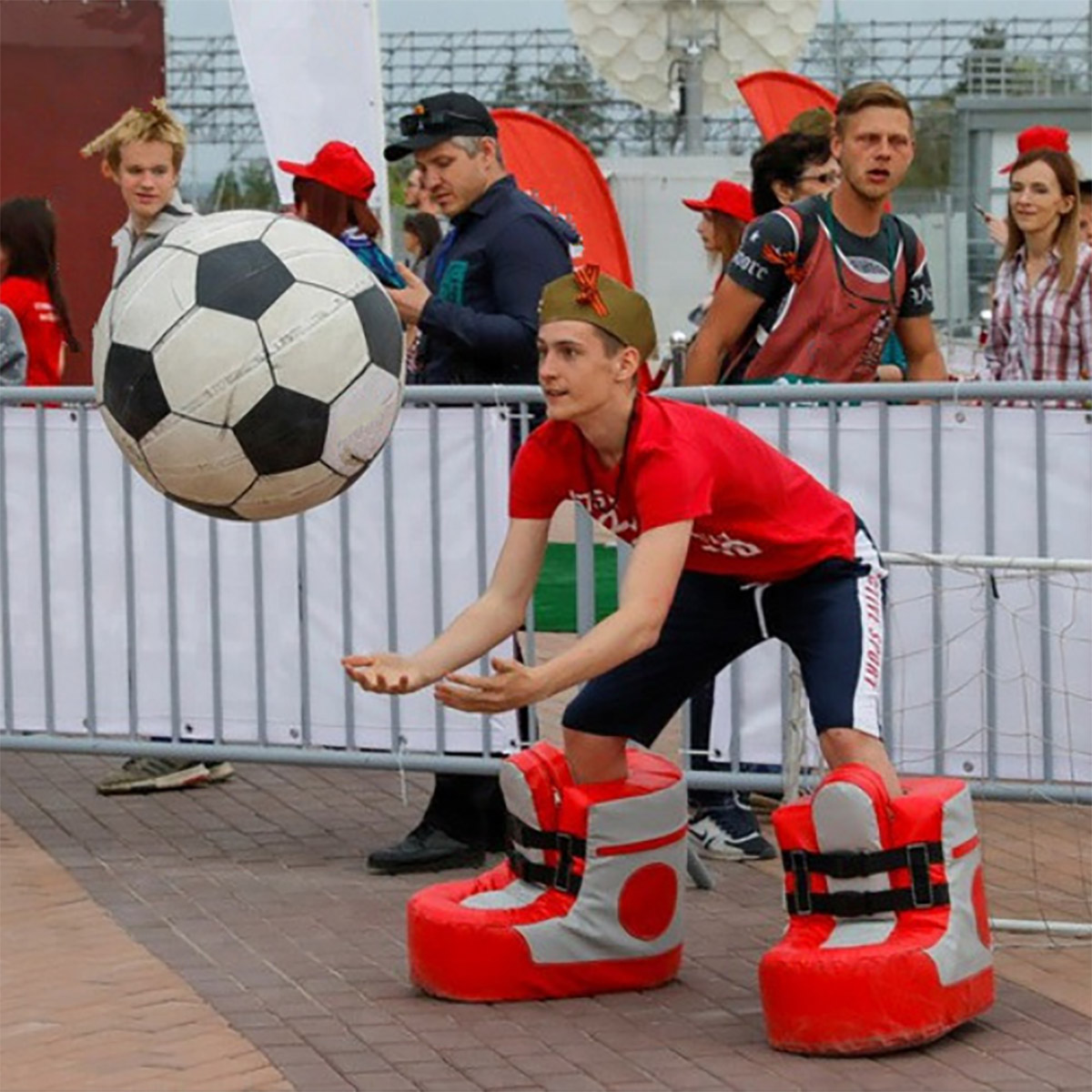 The giant inflatable shoes can be purchased as a single pair, or you can buy more at a time to save a bit of cash!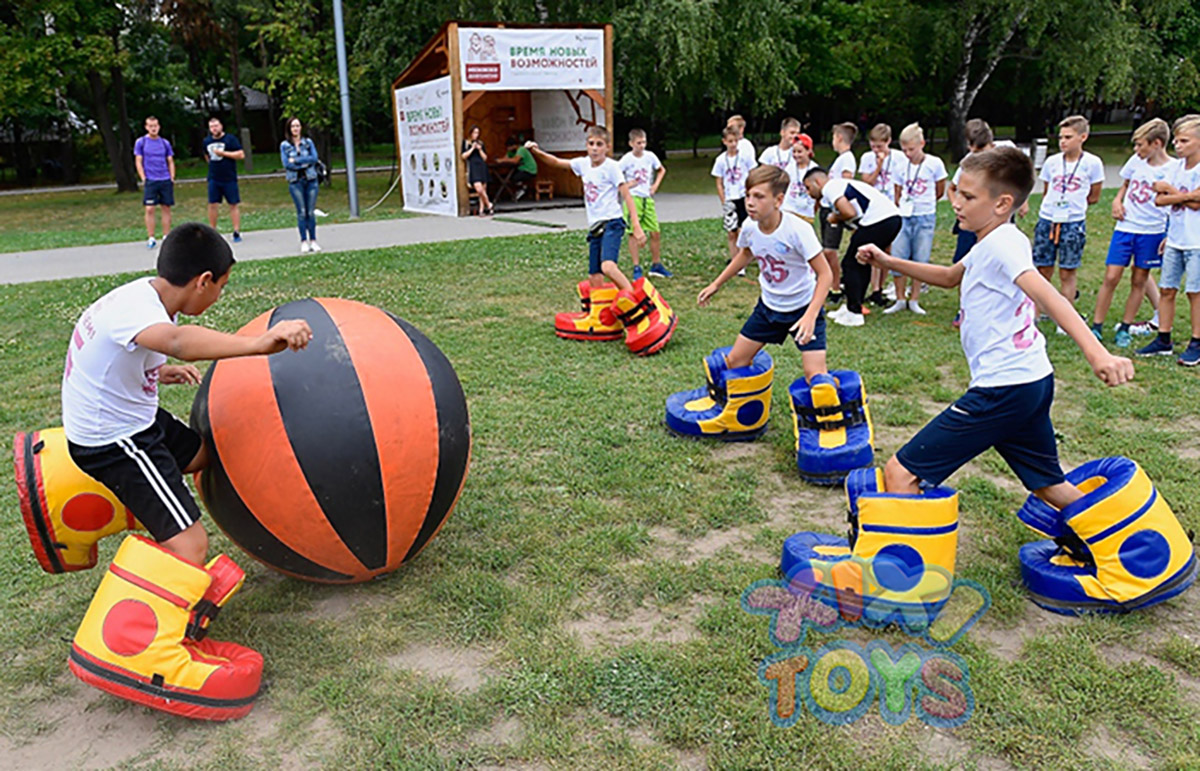 The unique giant boots can accommodate almost any sized foot, as there's straps on the inside to secure you feet in place!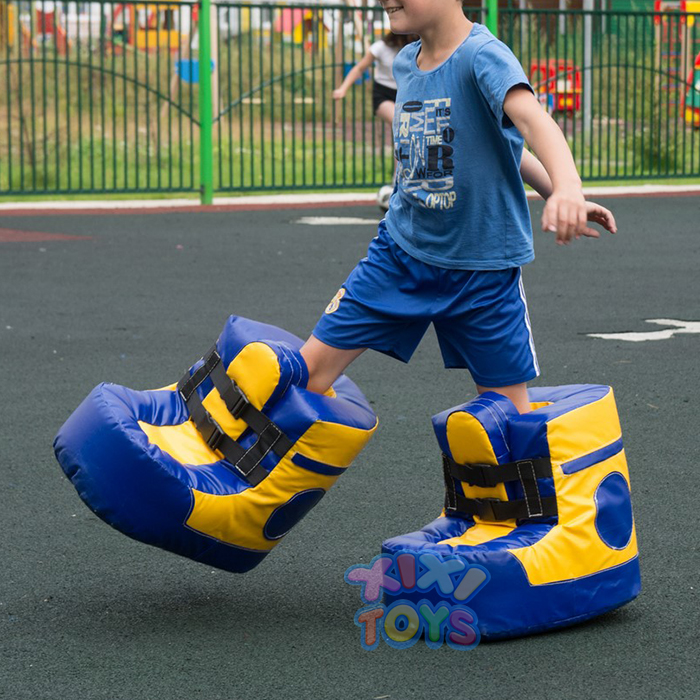 How great would a race be with everyone wearing these super heavy giant boots on their feet?!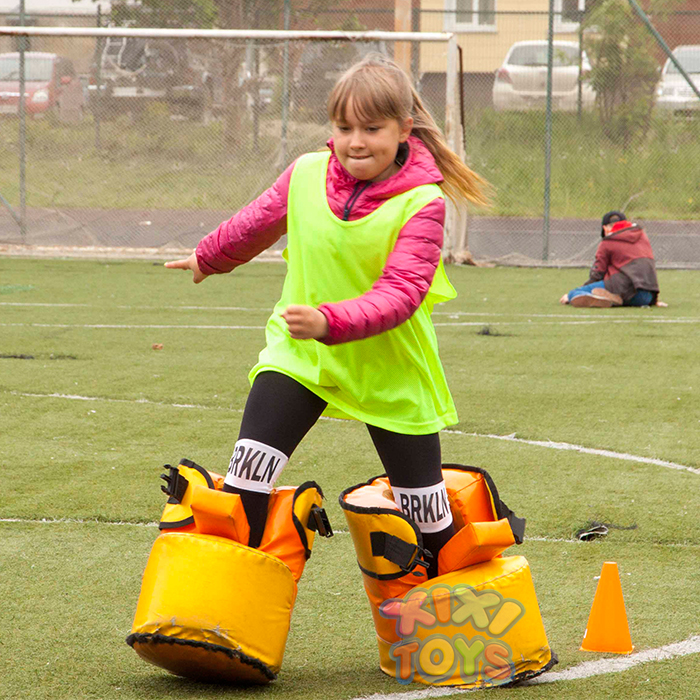 The giant inflatable boots are made from 18oz PVC tarpaulin and are certificated with fire retardant and cold-resistant features!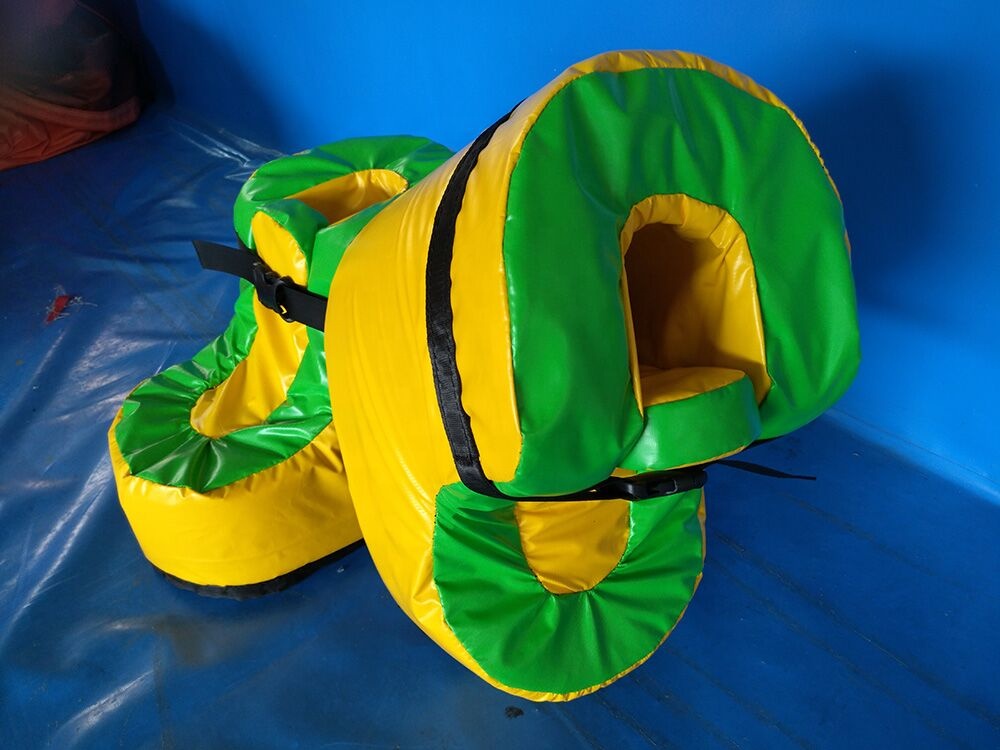 You ca get the giant boots in a ton of different color options to choose from!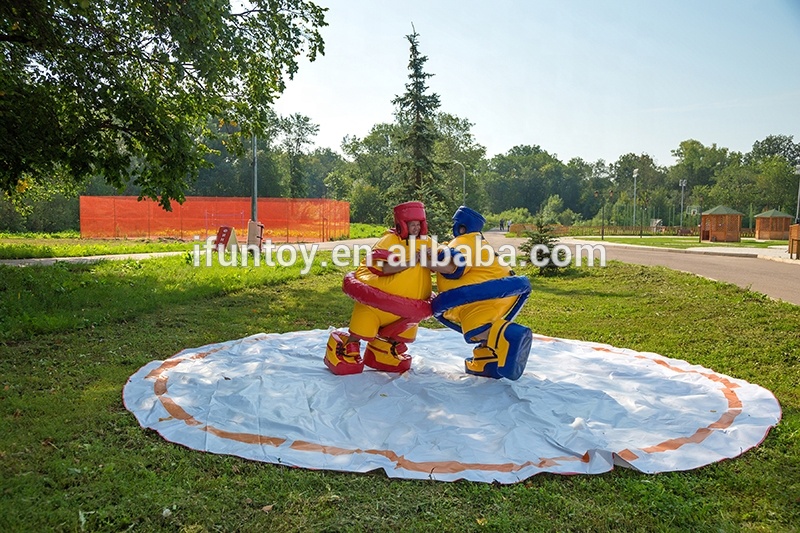 The giant soccer ball is unfortunately sold separately!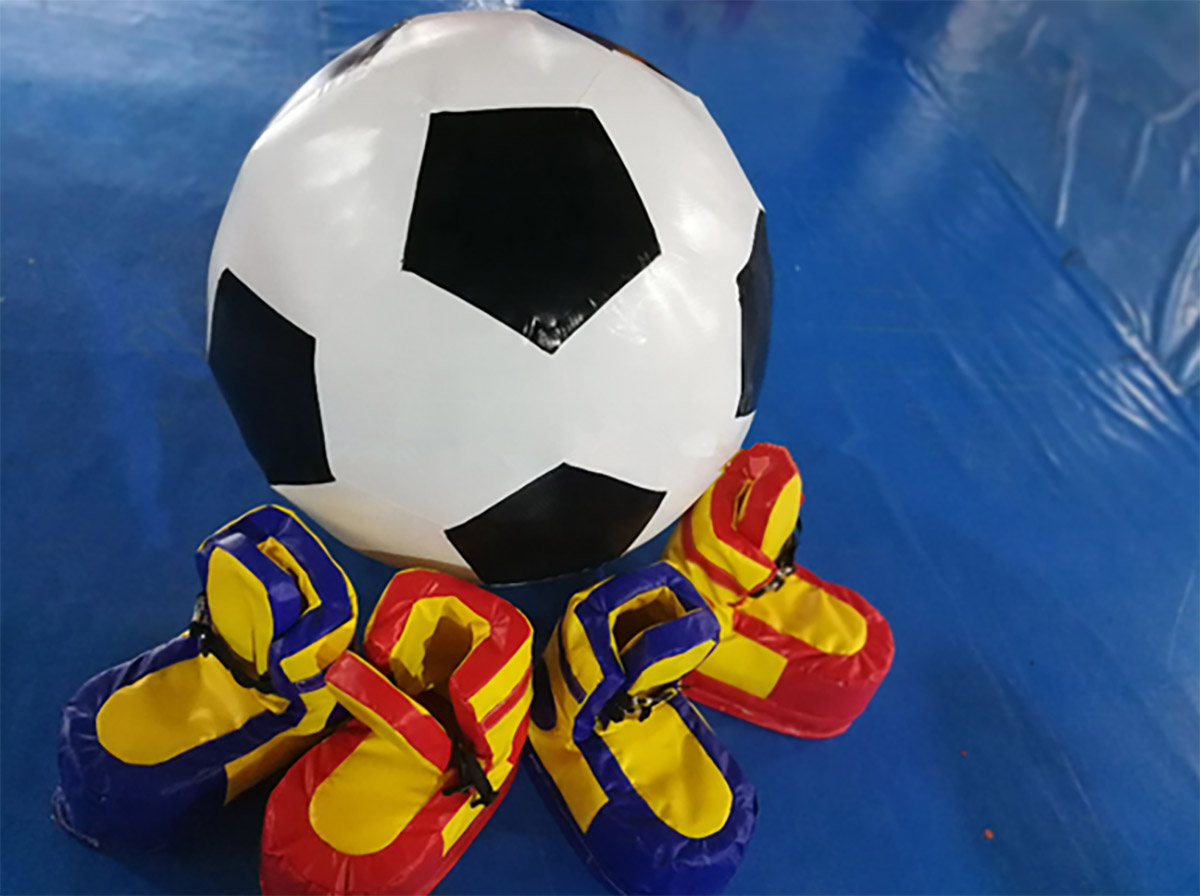 Get the giant soccer ball here
The giant inflatable boots are made with quadruple stitching for extra durability, and come with repair kits in case they happen to get damaged!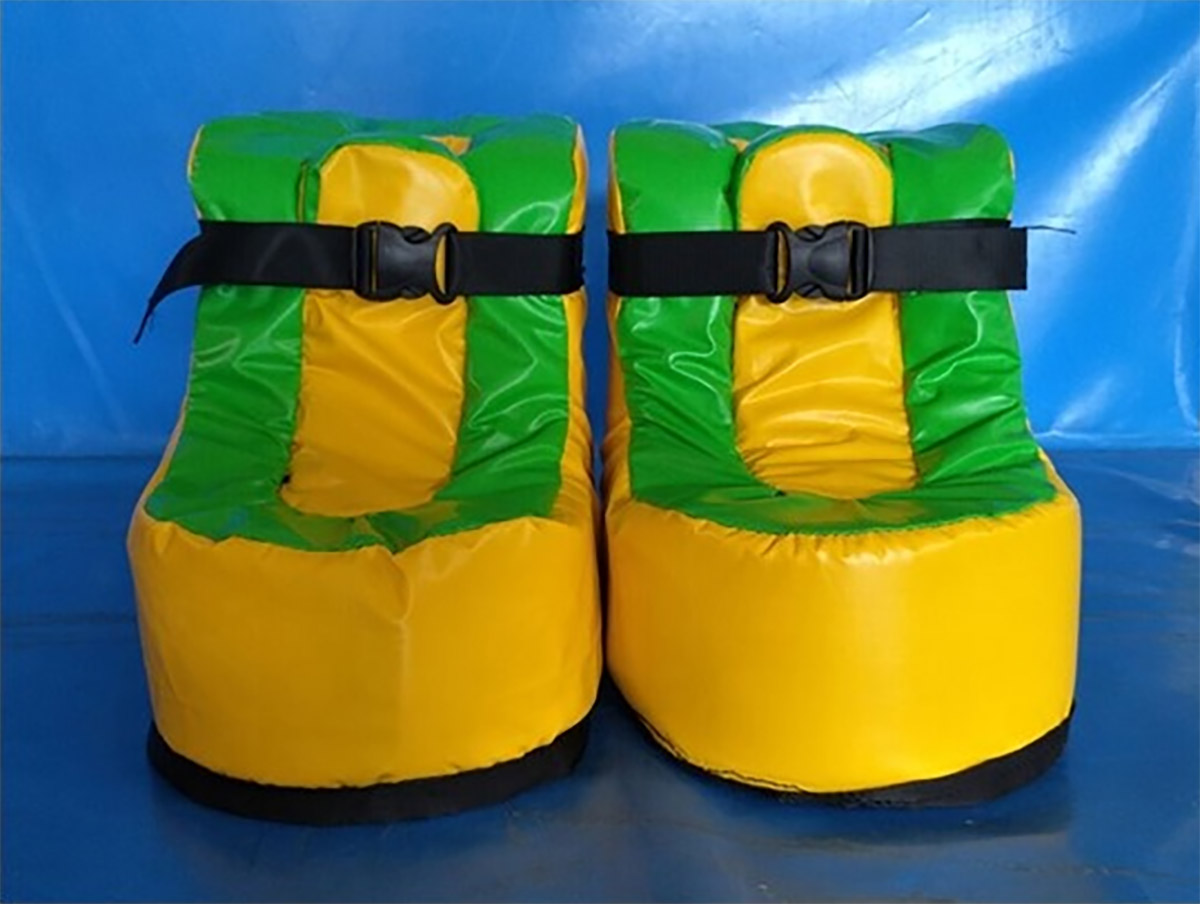 You can snag the giant inflatable bouncy shoes from Alibaba for around $89 bucks!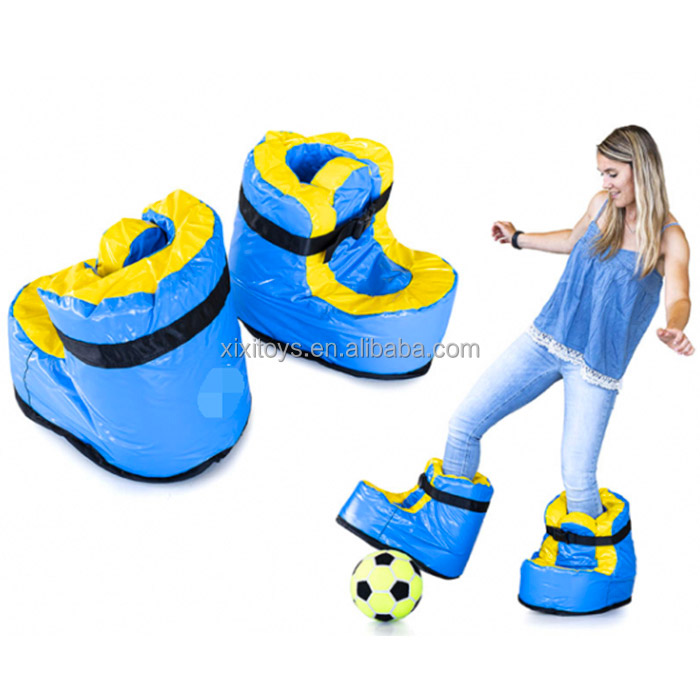 Check out the giant inflatable shoes for giant soccer in action via the video below.
Subscribe To Our YouTube Channel