The C SEED Giant Folding Television Is The Ultimate Luxury TV
By Ryan on 03/25/2021 9:27 AM (Updated: 03/25/2021 1:15 PM)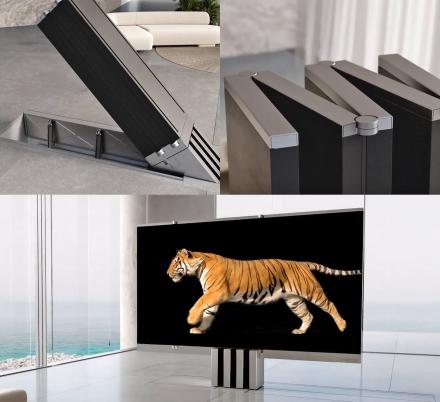 If you have a patio at your business, resort, pool, luxury residence, or other outdoor relaxation center, a giant, unfolding outdoor TV is a great upgrade worth considering! C SEED's giant unfolding TV is the perfect luxury TV for indoor or outdoor use, and its elegant folding design looks simple to operate. Just like the solar flower, it folds in and out of the ground to save space when not in use and protect itself from severe weather.
The C SEED outdoor unfolding TV is the world's largest outdoor TV, and it certainly seems worth the price at first glance. Hidden within an underground storage casing, C SEED TVs can be activated with a remote control, expanding beautifully from the ground to reveal a single column, and a giant, weatherproof television in under a minute.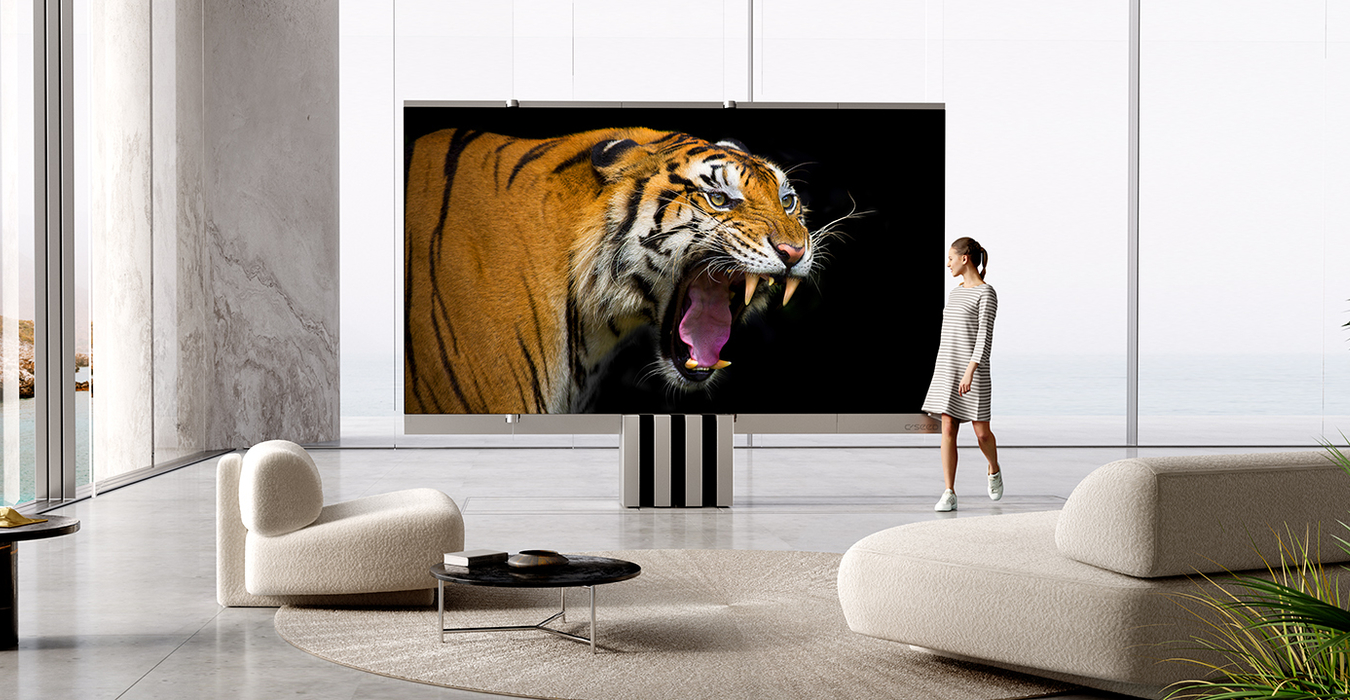 Sporting two different, huge sizes, these fold-away TVs can easily be used in any outdoor or indoor sitting that has the space for them. The larger model, the 201, has a screen diagonal of 201 inches (176-inches by 94.5-inches), while the smaller 144 model has a slightly-smaller diagonal of (you guessed it!) 144 inches (126 inches by 69 inches).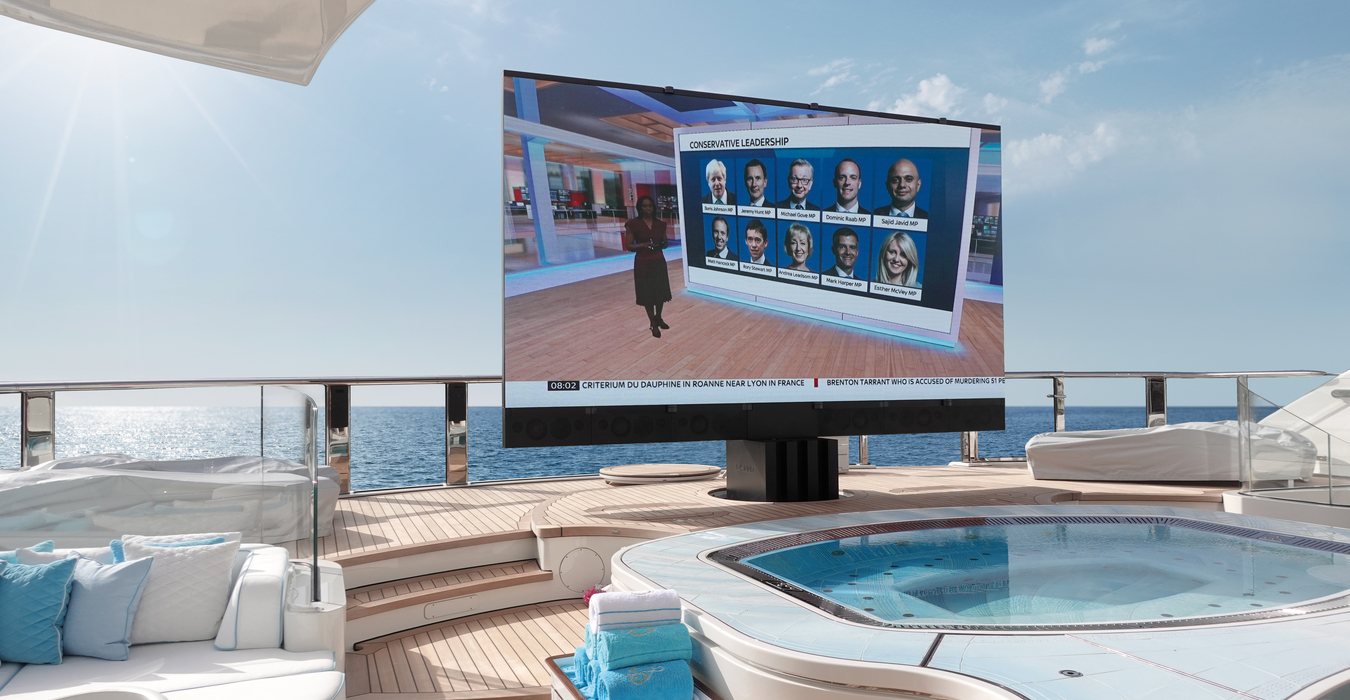 These expanding television screens are made up of seven large LED panels (five for the 144 model), and they expand from the C SEED's column in 25 seconds, to form a single television screen. The larger of these unfolding outdoor television screens expands to reach a full height of about 15 feet, and it also includes six built-in speakers and a subwoofer for audio.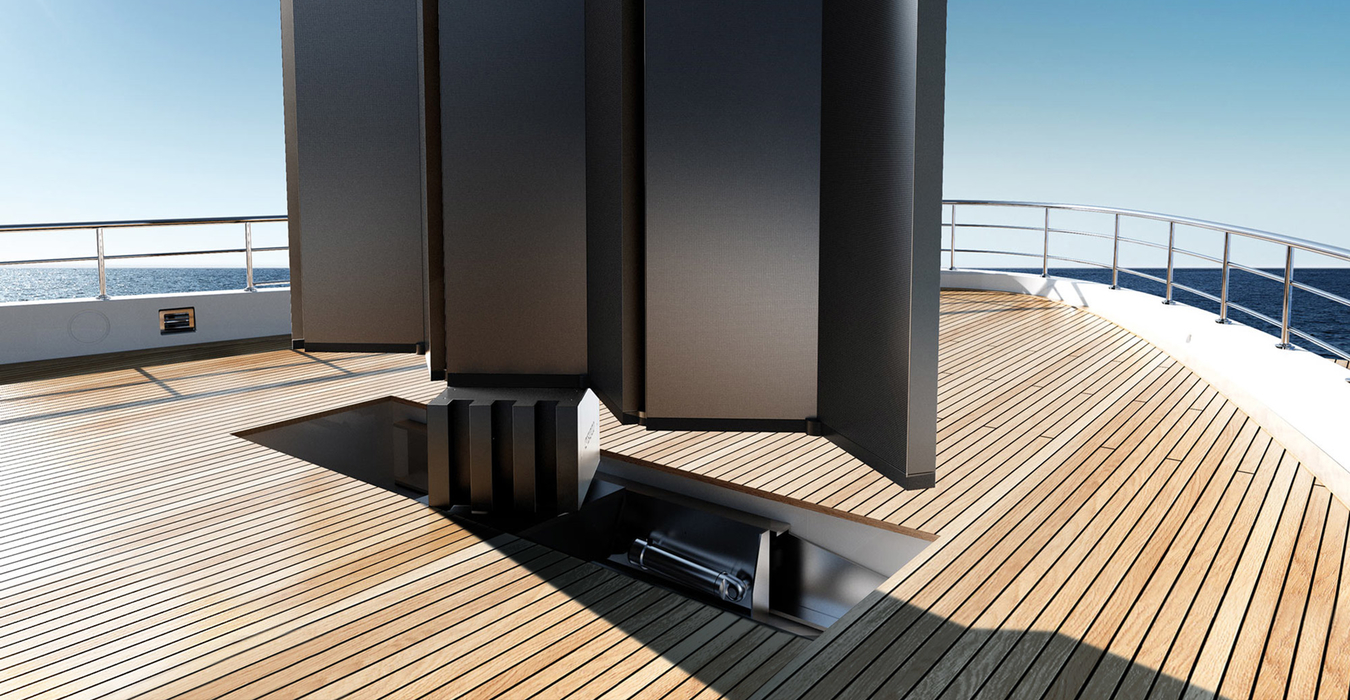 The C SEED TV's expansion process takes 40 seconds total, from the column rising to the LED panels unfolding. The angle of this expanding outdoor television screen can also be modified 135 degrees in either direction, giving the user full fine-tuning control over where exactly the giant display faces.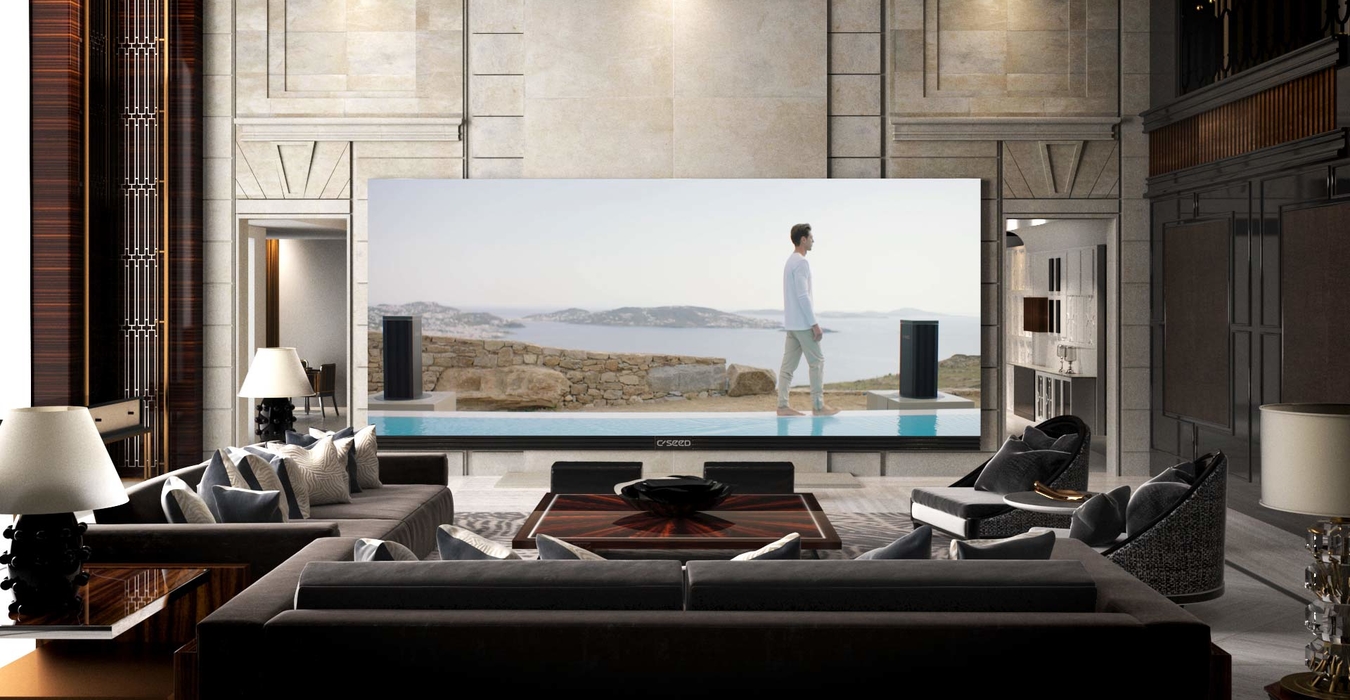 These Porsche Design Studio-created luxury TVs have incredible, daylight-proof displays that are bright and colorful enough to withstand bright weather environments, according to the company.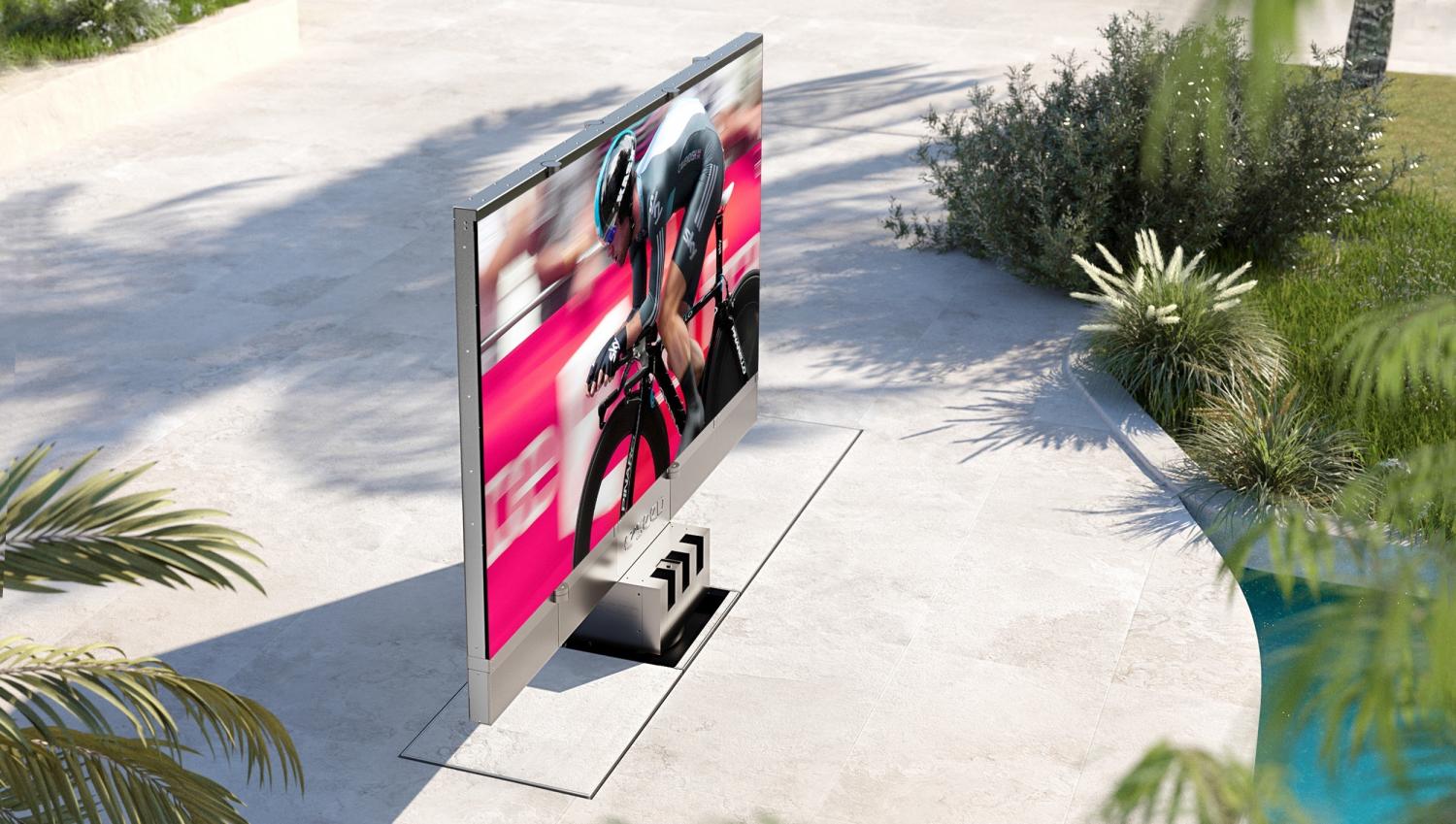 For extra control over a bright atmosphere, you can also consider installing a nearby patio screen, which can be used to shield certain areas of the patio – like the giant unfolding TV zone, for instance – from the harsh sun.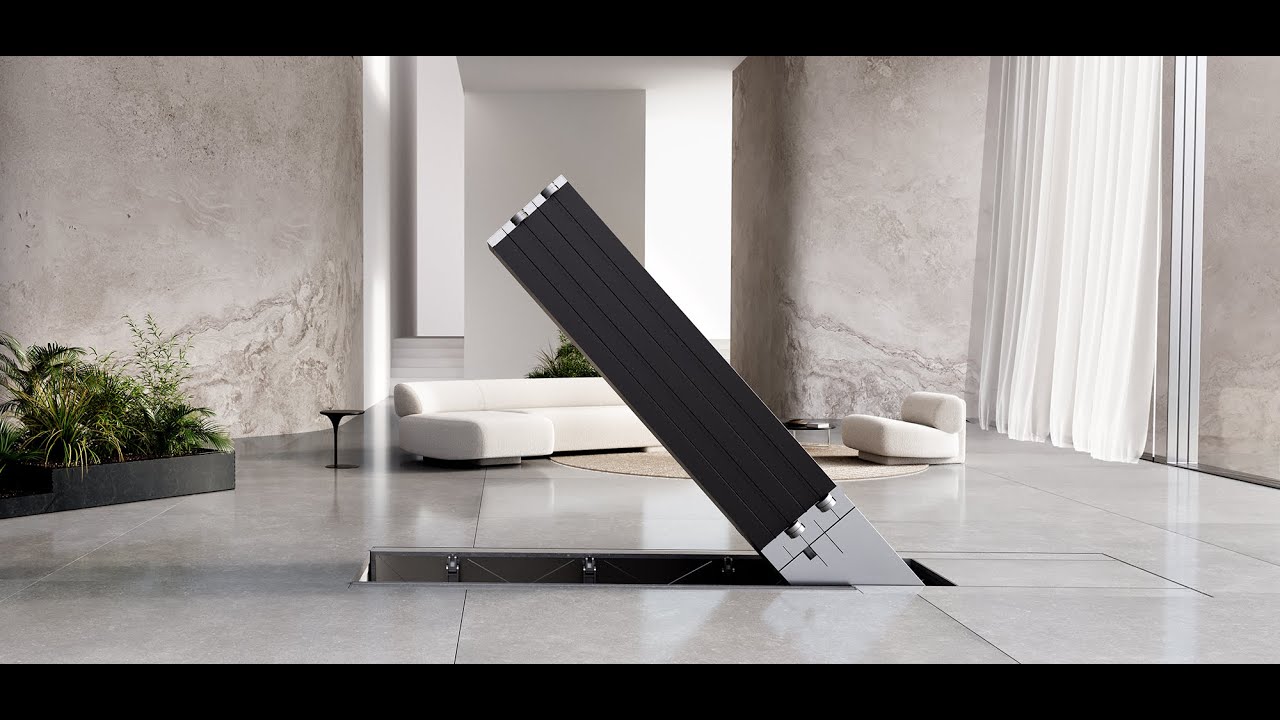 The giant fold-away TV also boasts that this huge outdoor LED screen is easy to connect to many different audio and video devices using a media server rack and the TV's remote control, among a slew of other TV control functions.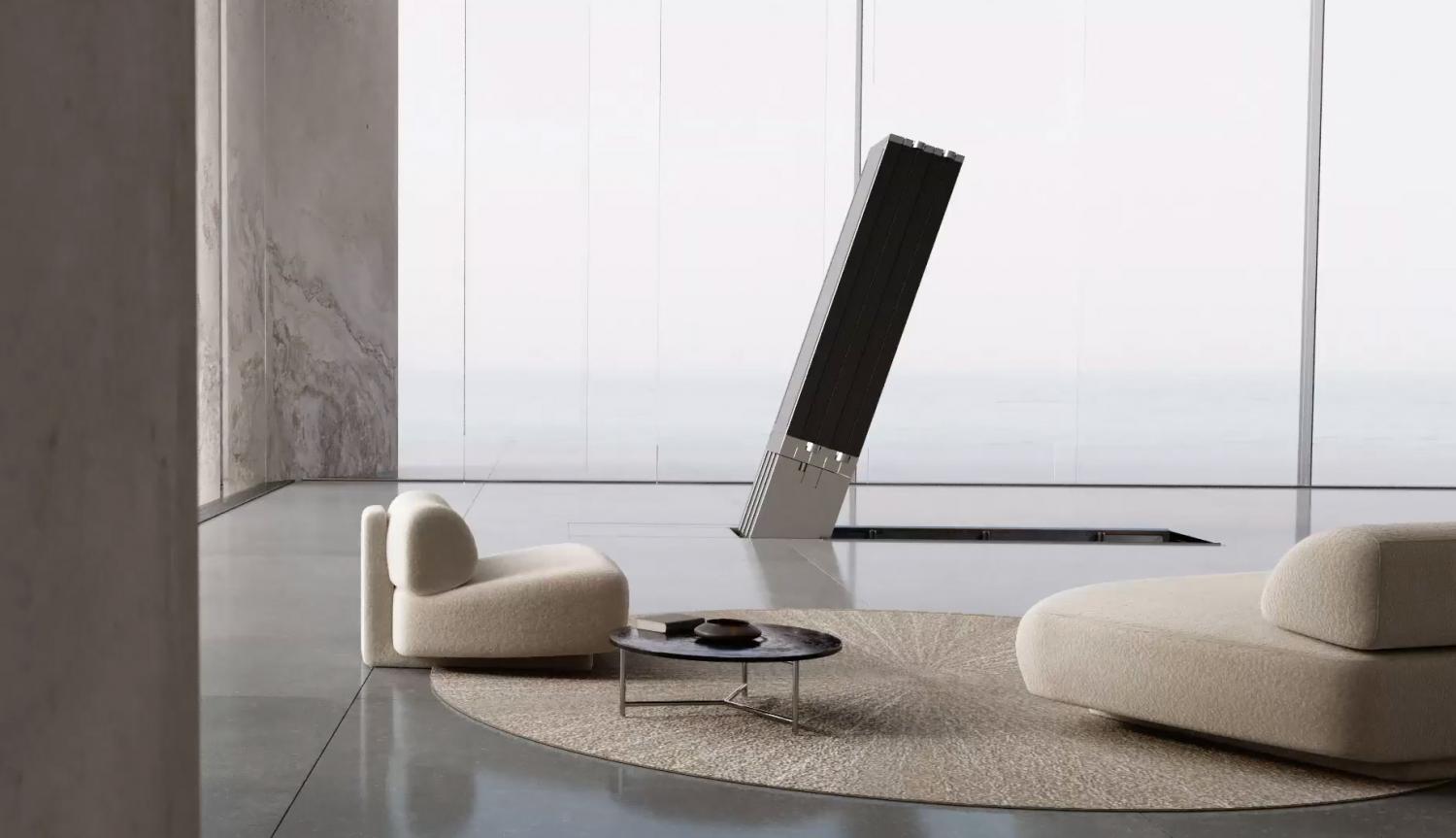 While this expanding television set for outside may not exactly be the budget option we can all afford, it is a pretty incredible offering for anyone with the right patio or high-ceiling living room, as well as the pocketbook to back them up. Ultimately, the C SEED 201 and 144 unfolding outdoor TV screen models are slick and aesthetically-pleasing, weatherproof television units, and they'll likely offer a major upgrade for anyone laying beside the pool all summer.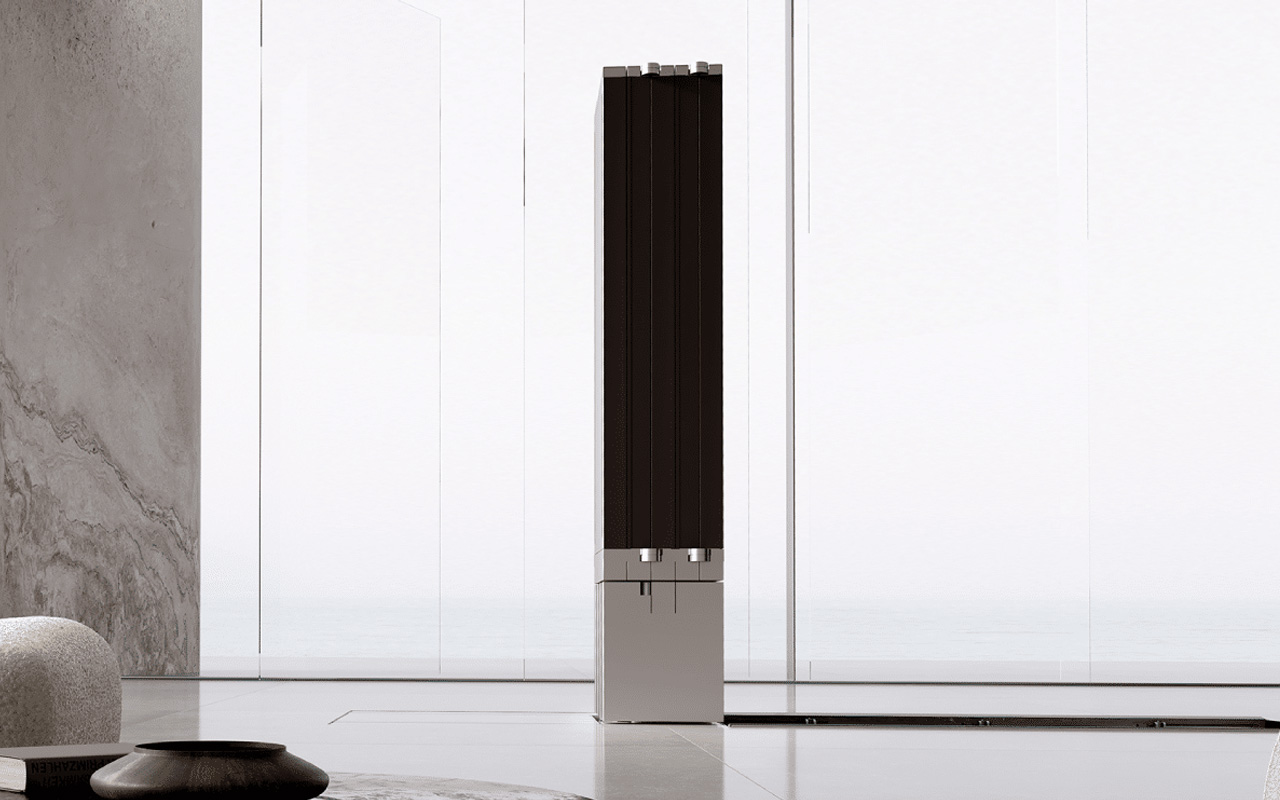 The unfolding process for the C SEED television takes about 40 seconds!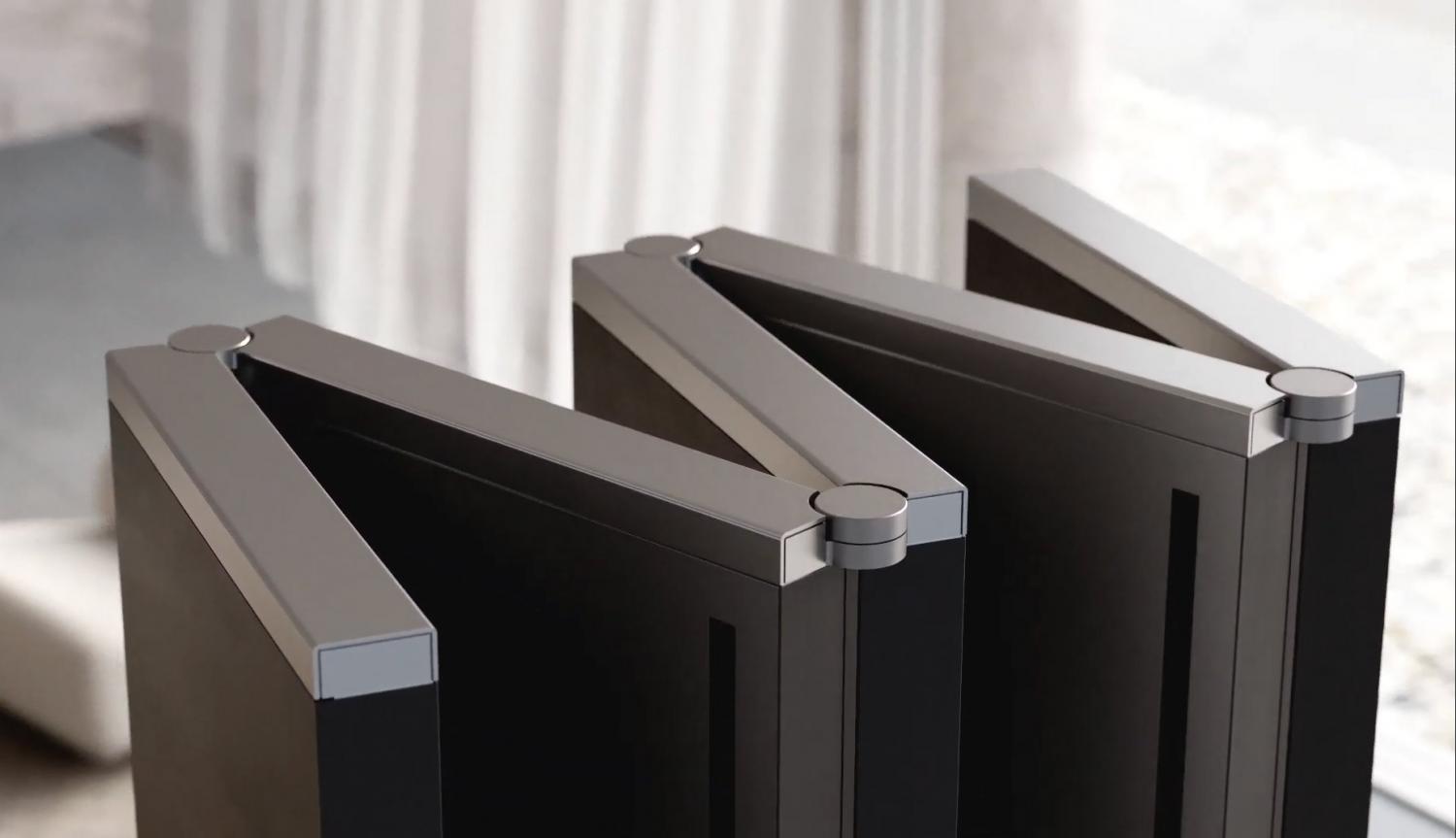 The giant folding television comes in versions for both indoors or outdoors!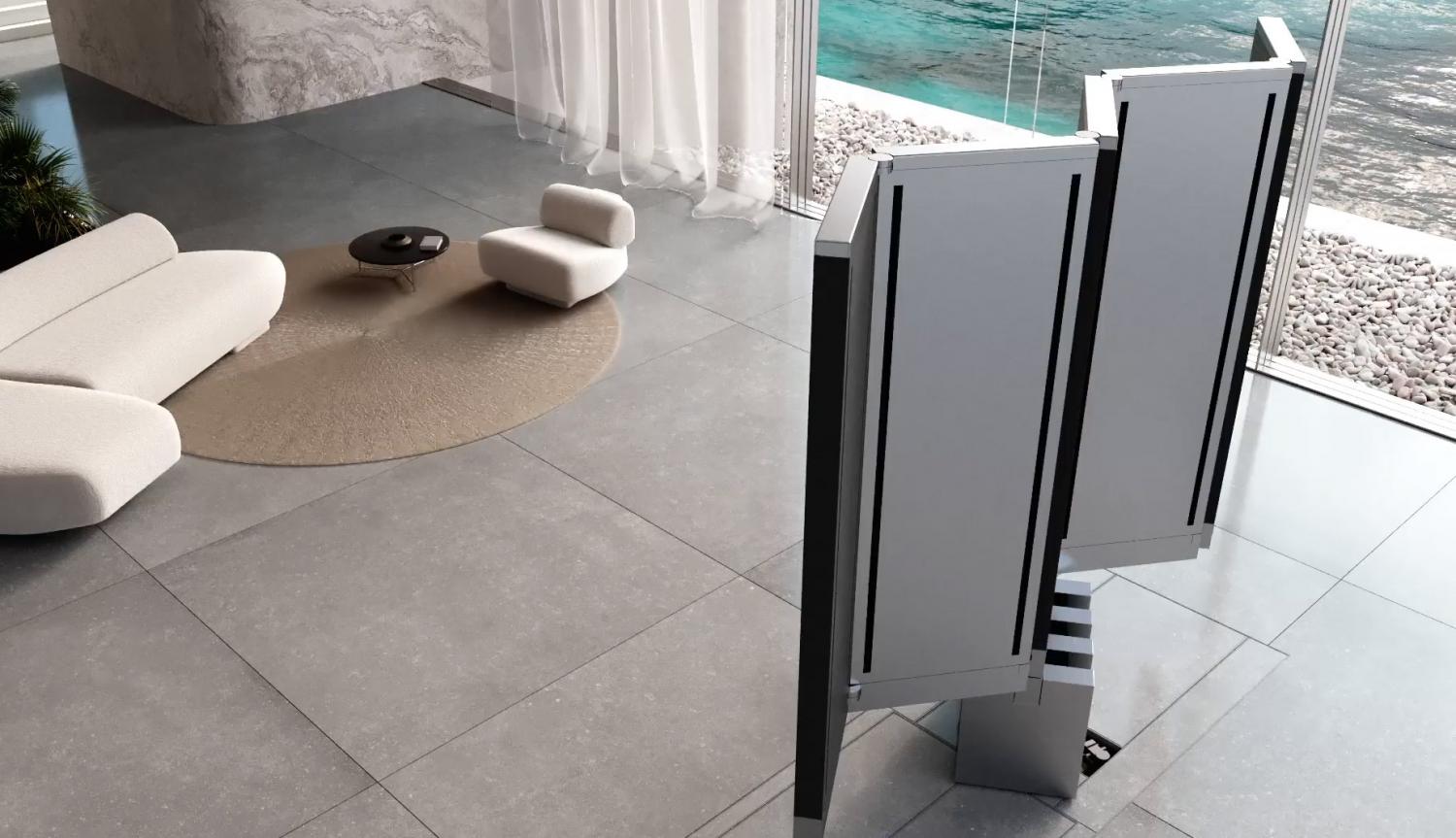 The outdoor folding television is perfect for patios, by the pool, on cruise ships, and more!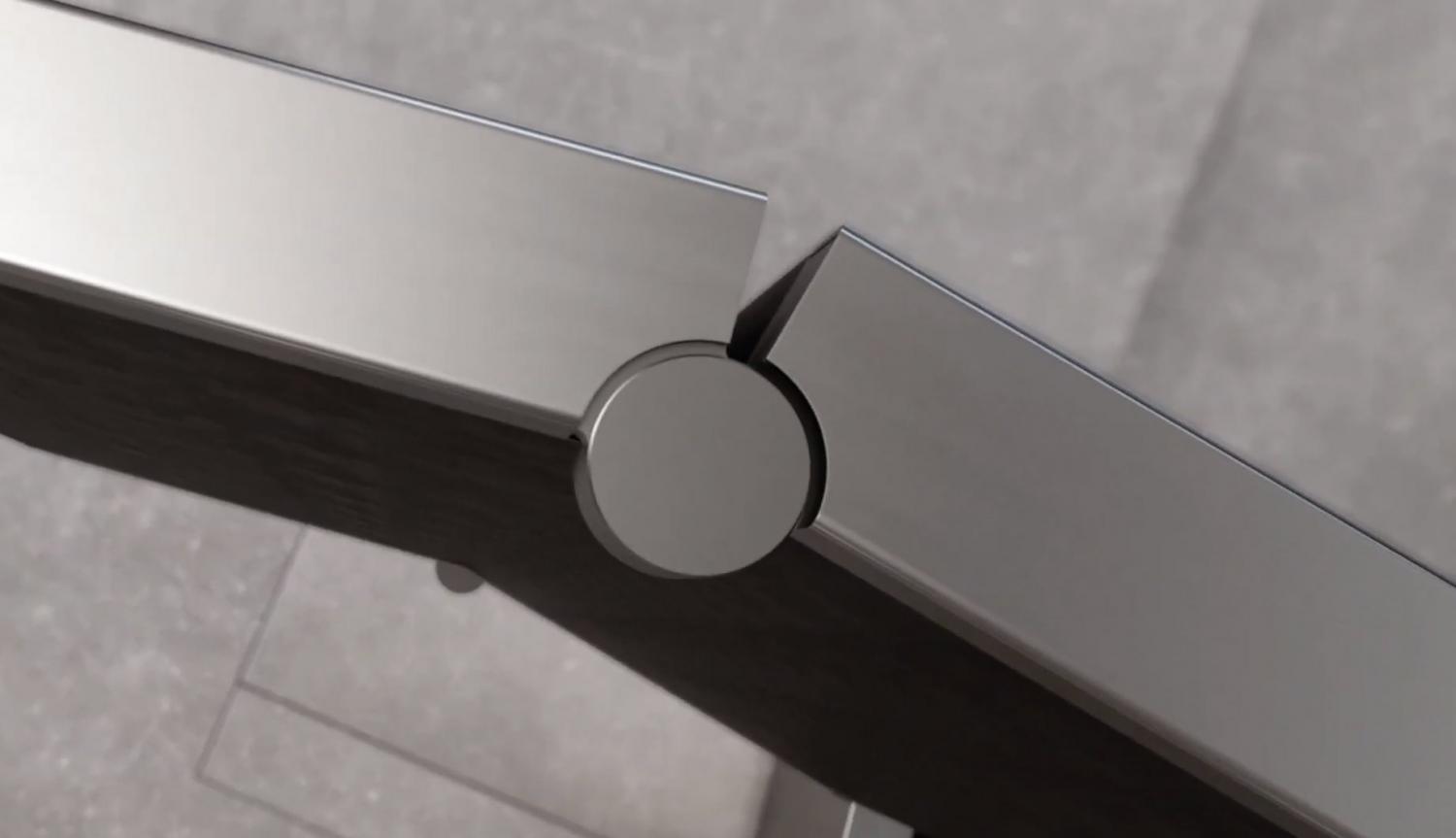 The outdoor folding television is fully waterproof, but folds down to protect itself from severe weather or when not in use.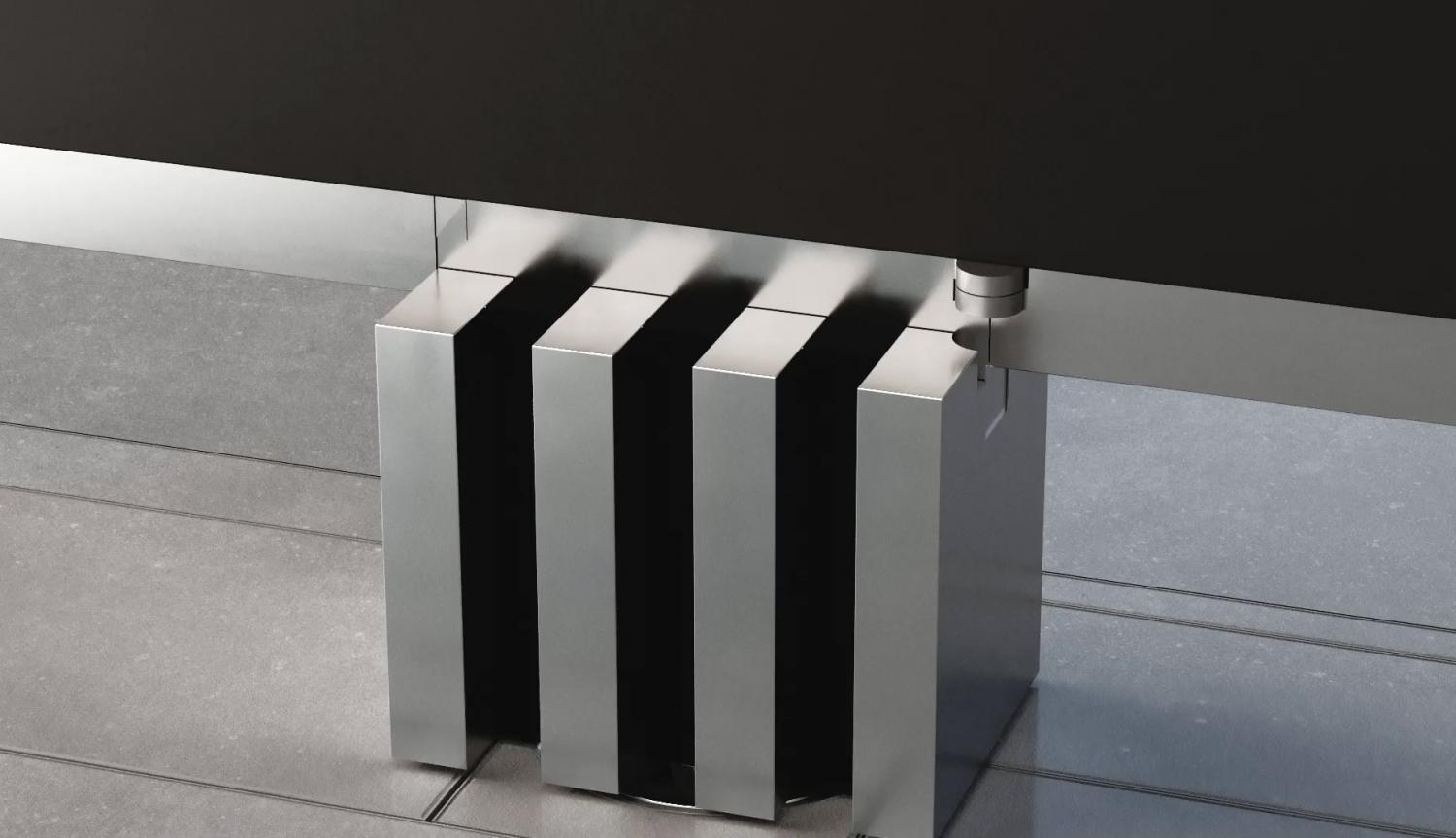 The C SEED TV is made up of seven large LED panels that fold together to be seen as 1 large screen (5 panels for the smaller version)!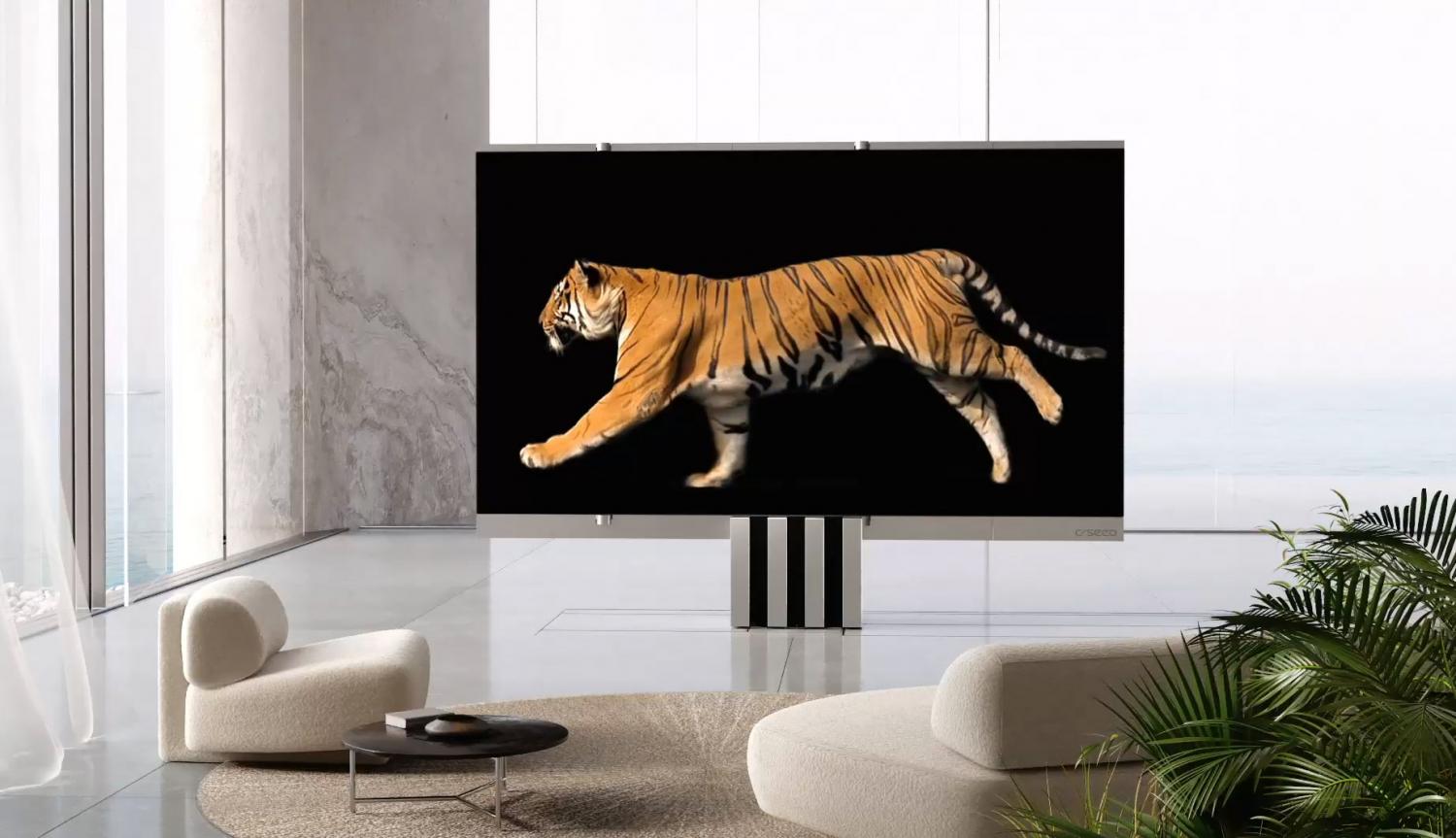 The giant folding television currently comes in 4 different sizes ranging from 165 inches to a massive 256 inch version!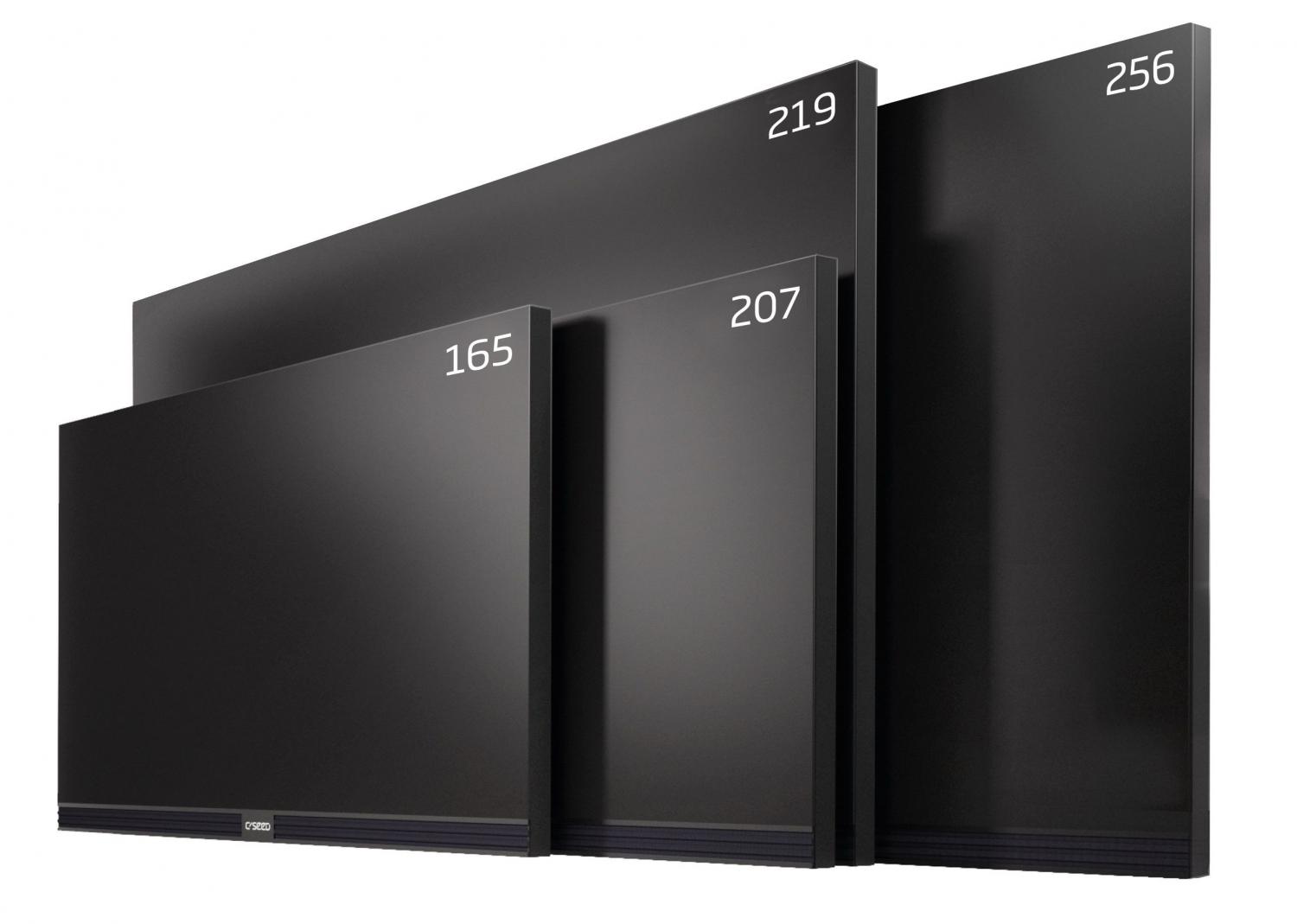 The C SEED unfolding television takes around 15 seconds to come out of the ground, and then another 25 seconds to fully unfold and turn on!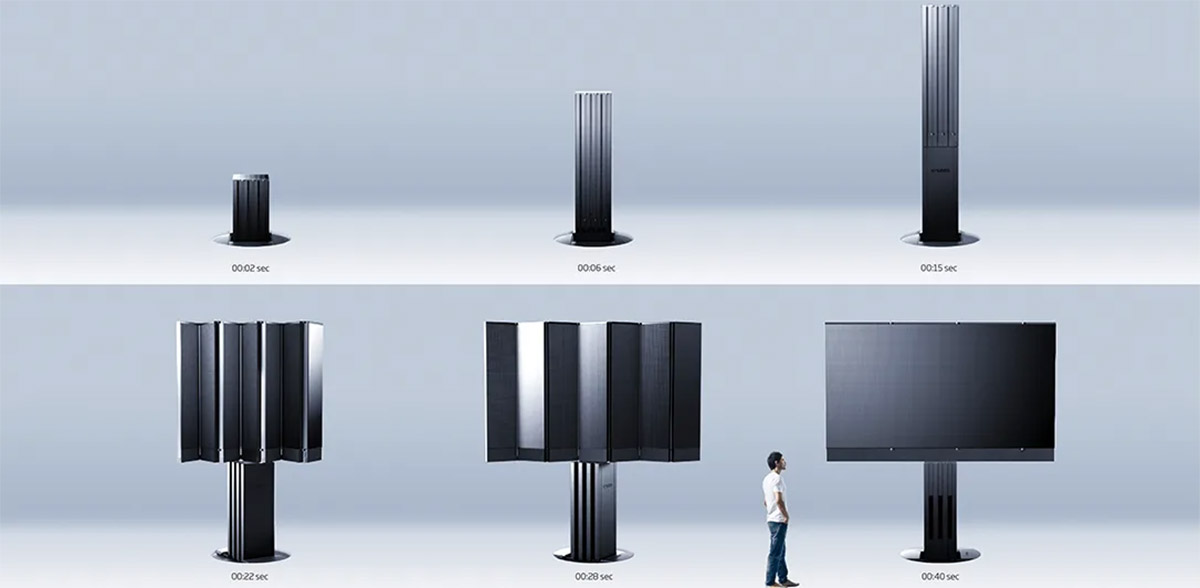 The giant folding outdoor television is also great for resorts and hotels for an incredible outdoor theater experience!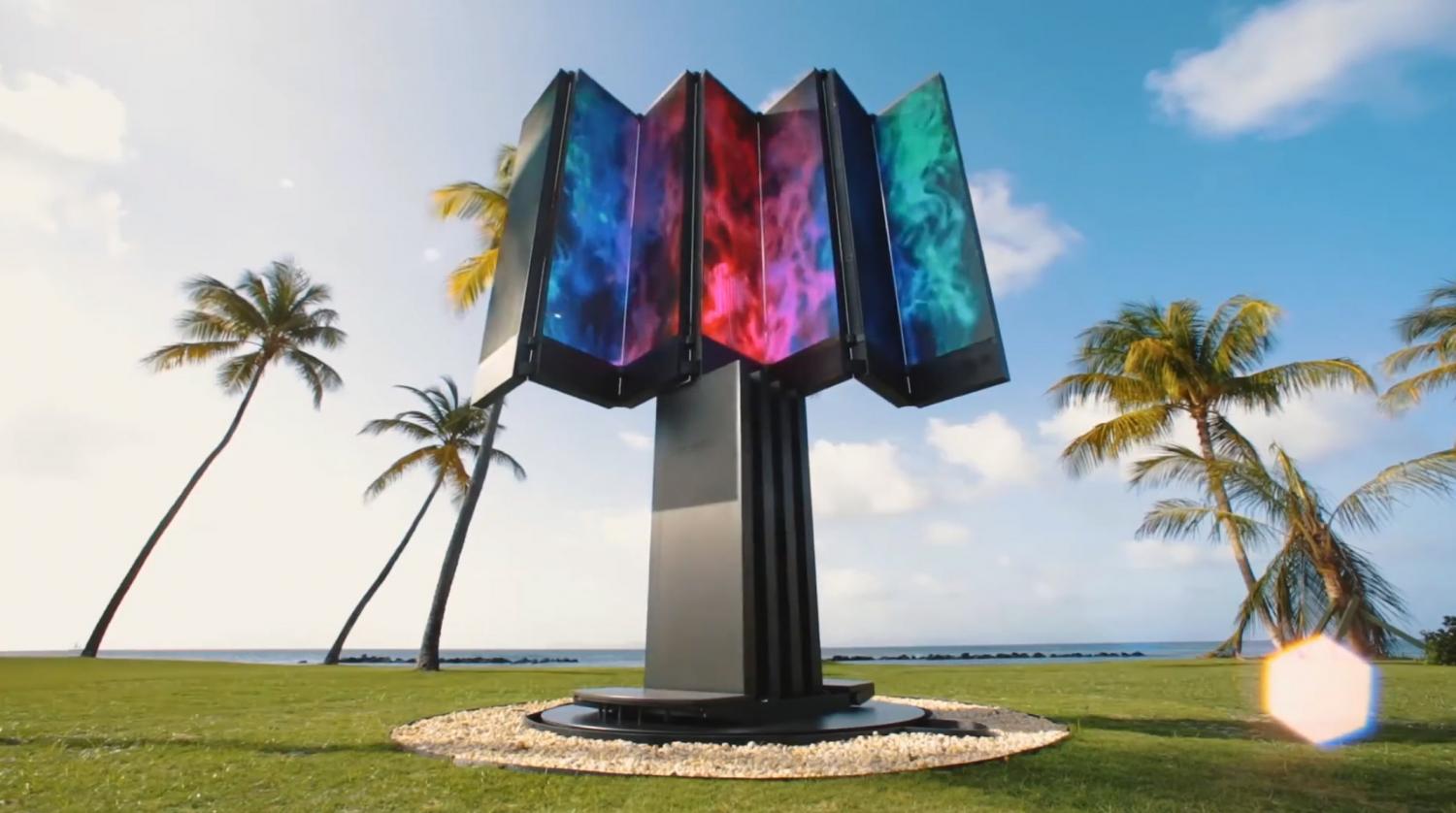 The giant folding television features 4k ultra-high resolution with 2,963,520 Micro LEDs that give an incredible viewing experience in any daylight environment, including direct sunshine!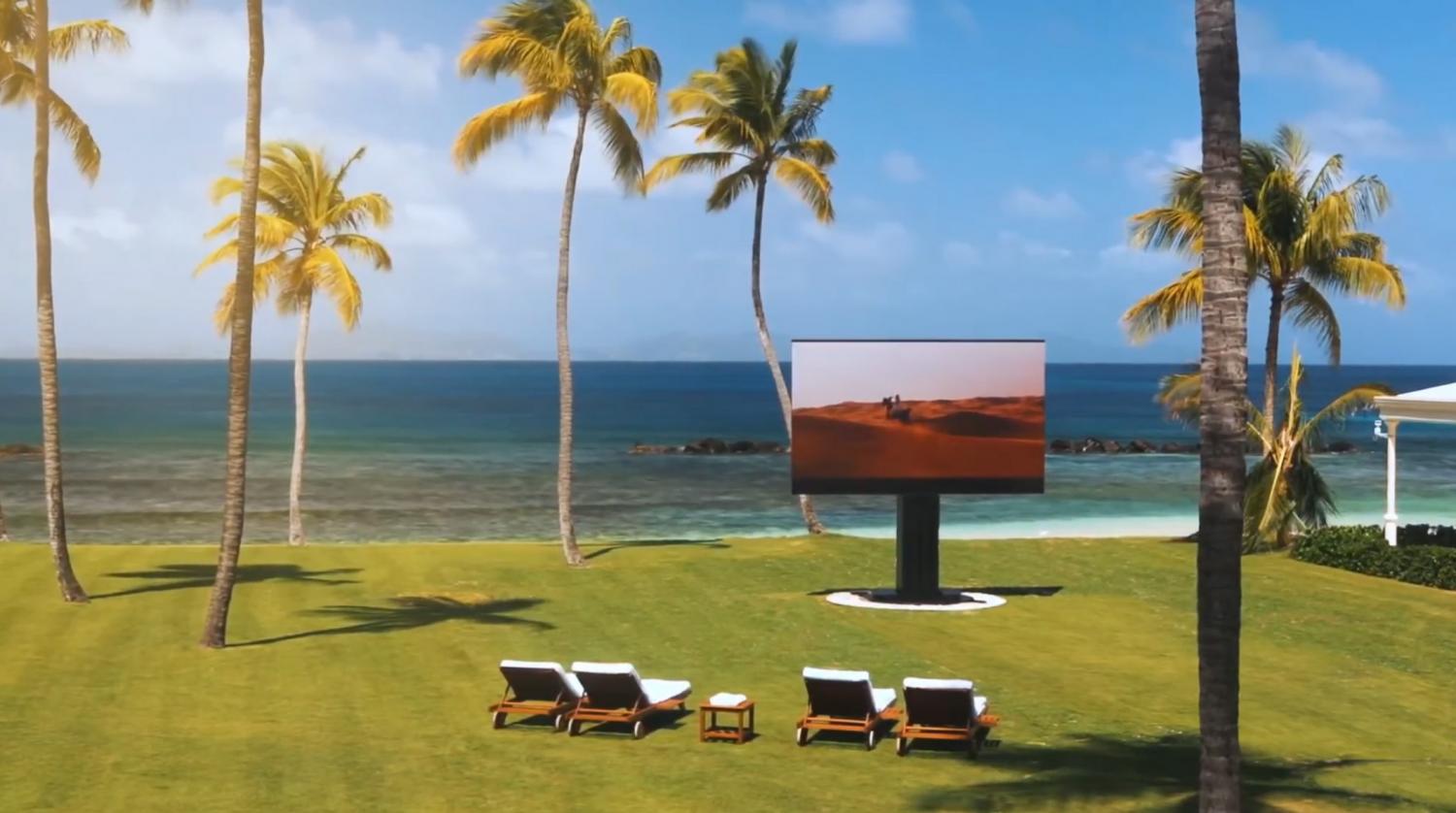 Check out the C SEED giant unfolding television in action via the video below.

Subscribe To Our YouTube Channel