These Angler Fish Slides Glow In The Dark Just Like The Deepwater Fish Does
By Ryan on 09/21/2022 8:26 AM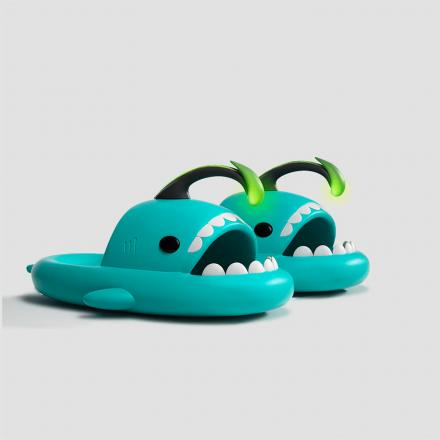 Do these slides even look like actual footwear? From a distance, they may appear like children's bathtub toys. However, they are actually some super soft and comfy slides cleverly disguised as anglerfishes – they even have pretty original glow-in-the-dark filaments that light up green. To those who are looking for something new to wear, the premium anglerfish shark slides is something you should definitely try.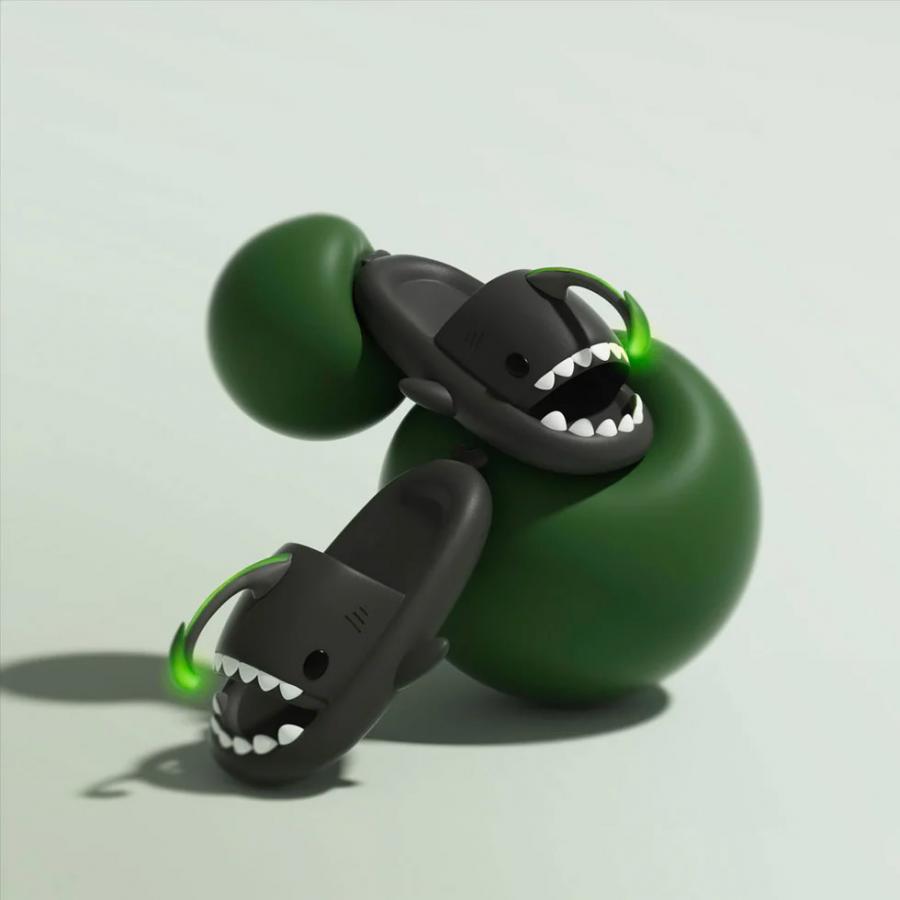 Credit: HelloSlippers
What's cool about these fish slides is the amount of detail that they're designed with. You can see the anglerfish's eyes, teeth, fish, and gills, and the best part about these slides are the dangling filaments on the fish's face.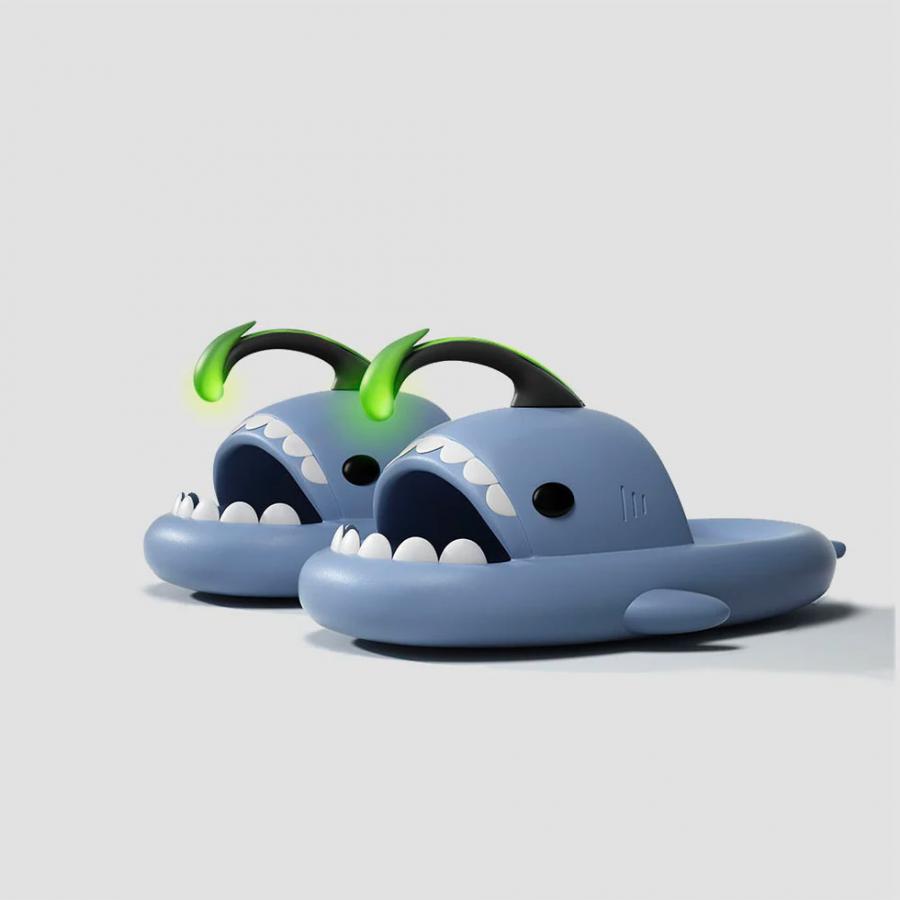 Credit: HelloSlippers
The Angler fish slides come in various colors, including yellow, light gray, pink, matcha green, beige, bright blue, orange and purple. So matching them with your favorite outfit won't be a problem.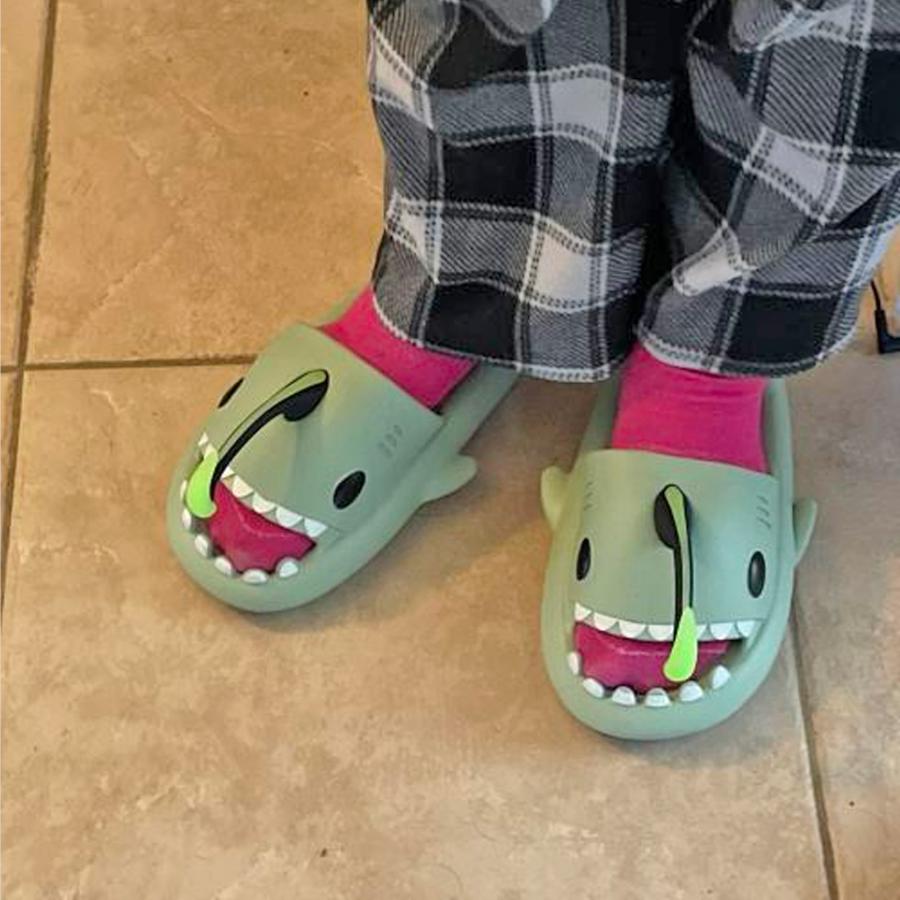 Credit: HelloSlippers
In addition, these angler fish-shaped slides are also available in both men's and women's sizes, specifically from mens sizes 5-12.5!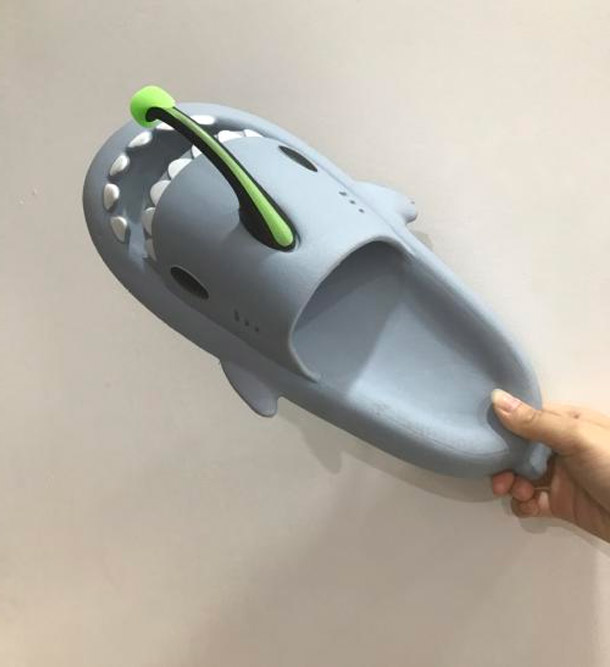 Credit: HelloSlippers
These glow in the dark angler fish slides are perfect for all seasons. They can be your go-to summer pair or your rainy-day slippers. On top of that, they have an anti-slip feature that can help you walk worry-free and comfortably on wet surfaces outdoors and indoors.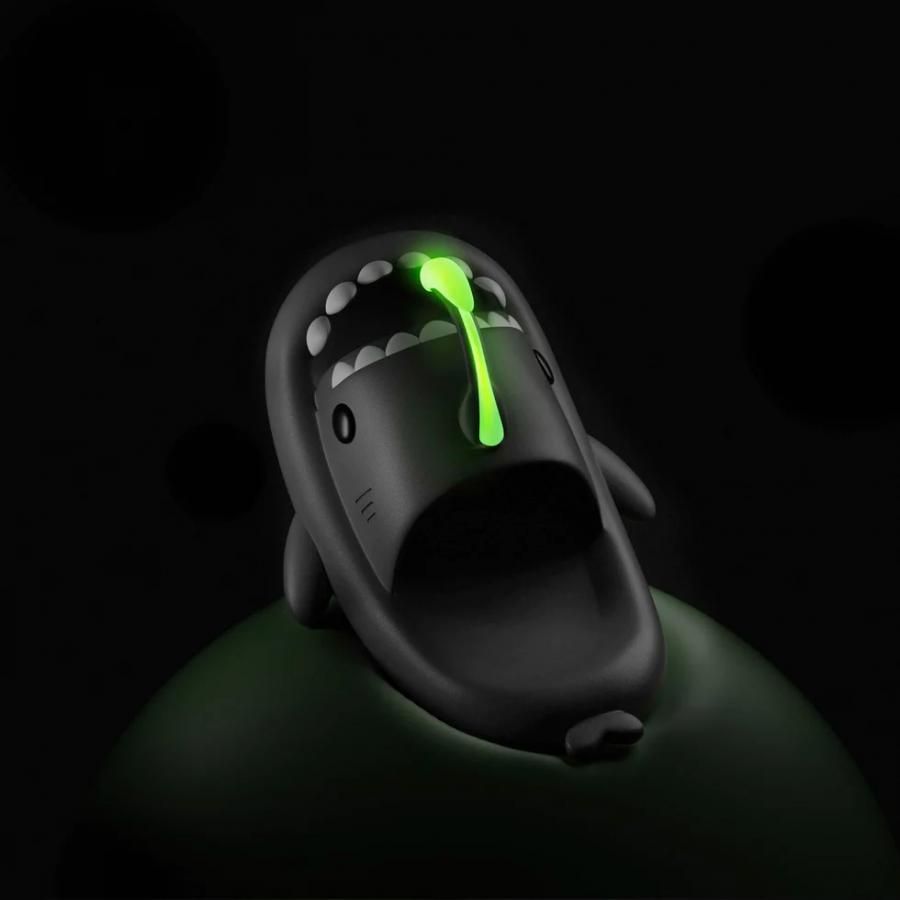 Credit: HelloSlippers
These unique fish slides are made with a high-quality elastomeric polymer that is rubber-like in terms of softness and elasticity. This type of material is used by top brands in manufacturing their footwear, such as runners and performance sneakers, for their shock-absorption capability.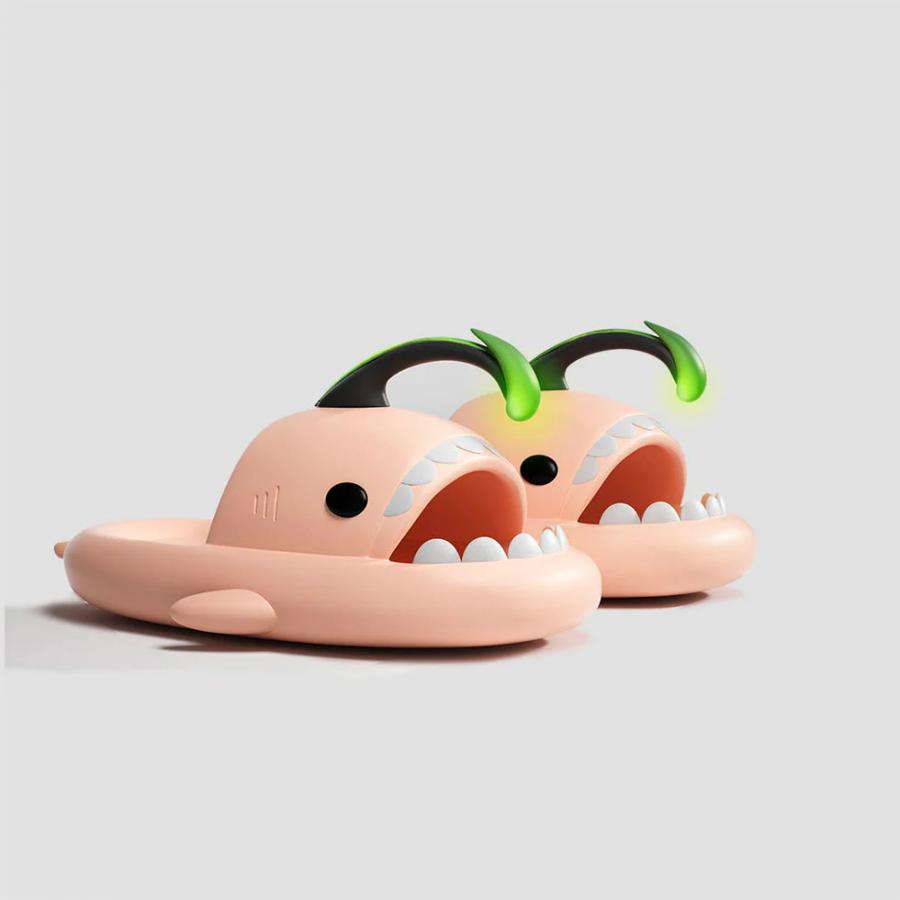 Credit: HelloSlippers
These anglerfish shark slides are perfect for the summer. You can wear them to the beach and get them wet without worries. They are also designed to be snug on your feet.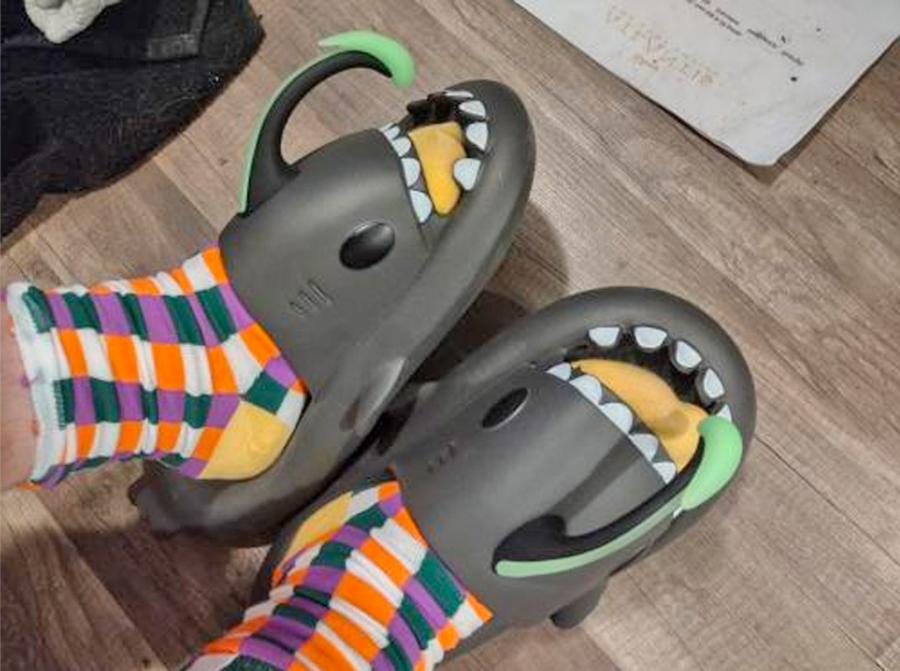 Credit: HelloSlippers
The Angler Fish Sandals use thick and soft straps that hold your feet comfortably on the footbeds. Unlike closed shoes, slides provide a lot of breathability.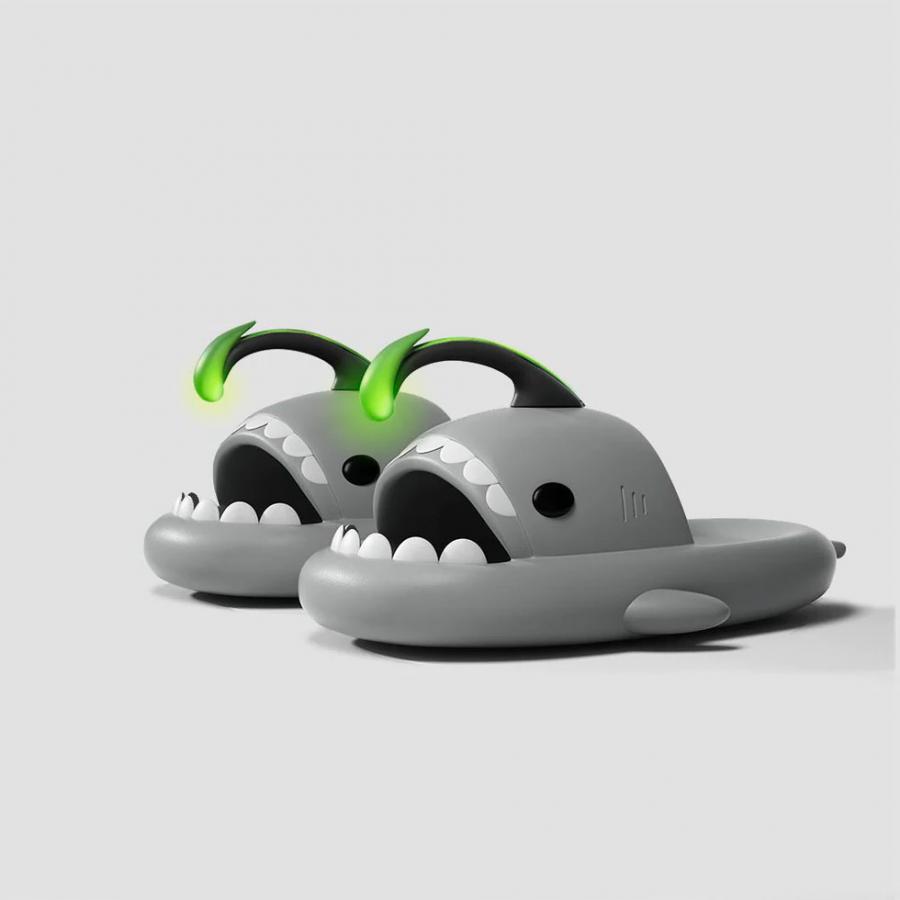 Credit: HelloSlippers
In addition, you can use them as bathroom slippers for their grip and comfort. In addition, they are also quick to dry after getting wet because they are made with premium quality EVA that doesn't absorb water.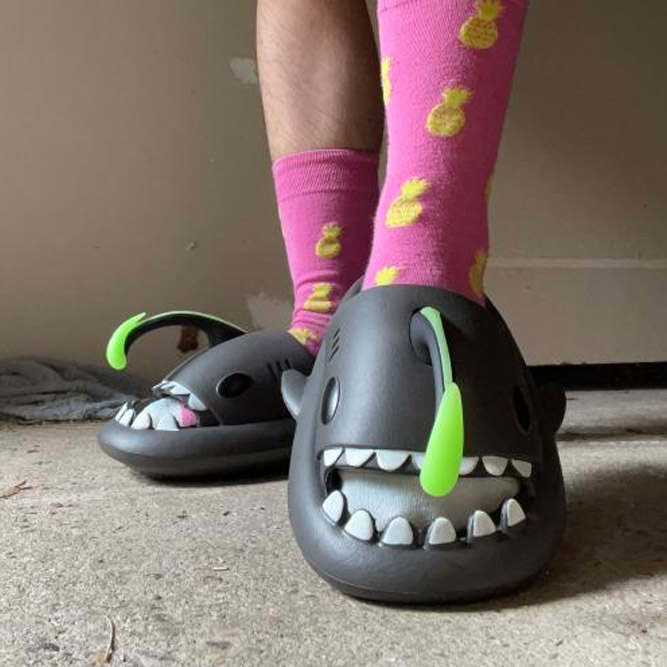 Credit: HelloSlippers
You won't have a problem at all when it comes to cleaning these Angler Fish slippers. You can easily get rid of dust, dirt, mud or any type of stain with just soap, water and some light scrubbing.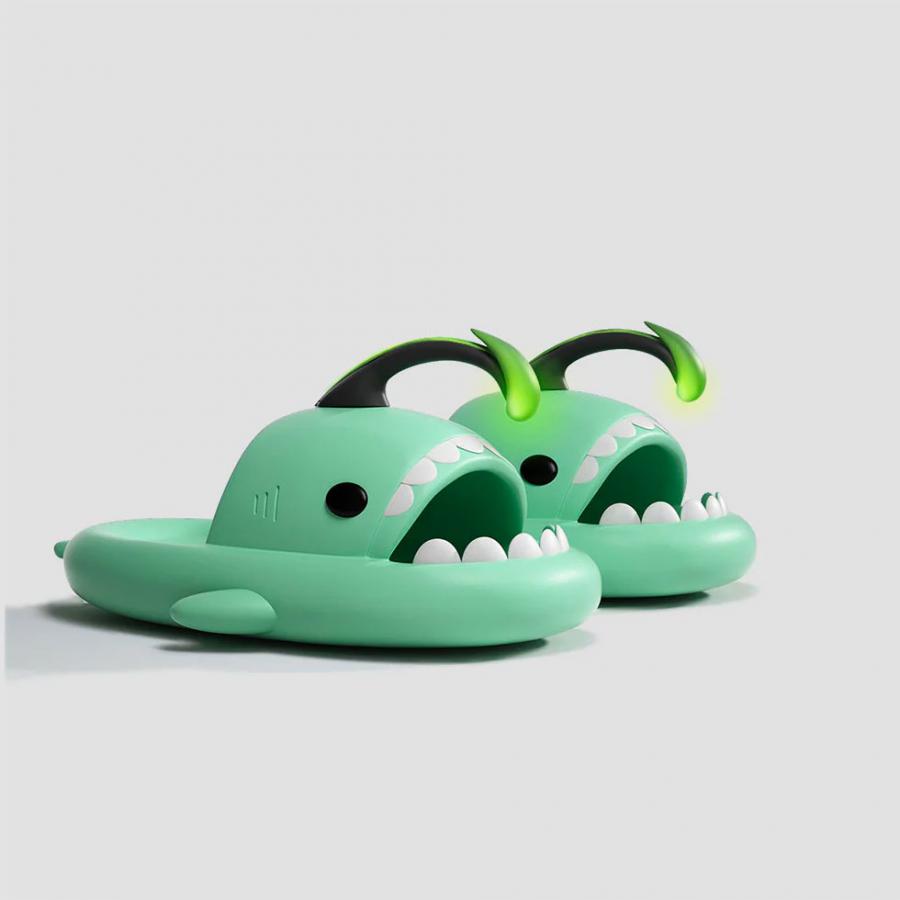 Credit: HelloSlippers
Despite their bizarre appearance, these anglerfish-shaped slides still deliver in terms of quality and comfort. Their design is still very ergonomic even with all the irregular designs, such as the protruding teeth, fins and filament.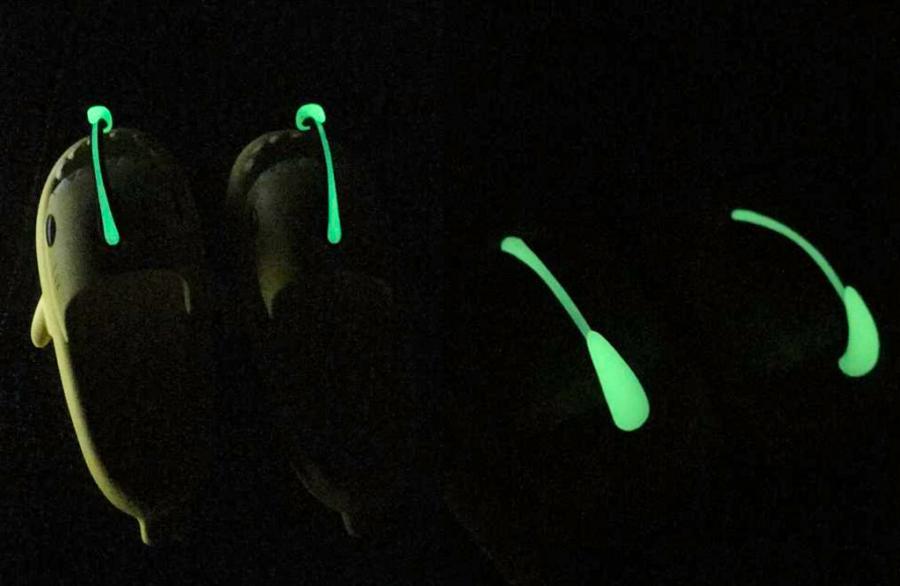 Credit: HelloSlippers
Judging from the reviews of Angler Fish Slides, the experience is still quite similar to wearing ordinary slides, besides the curious looks you'll get.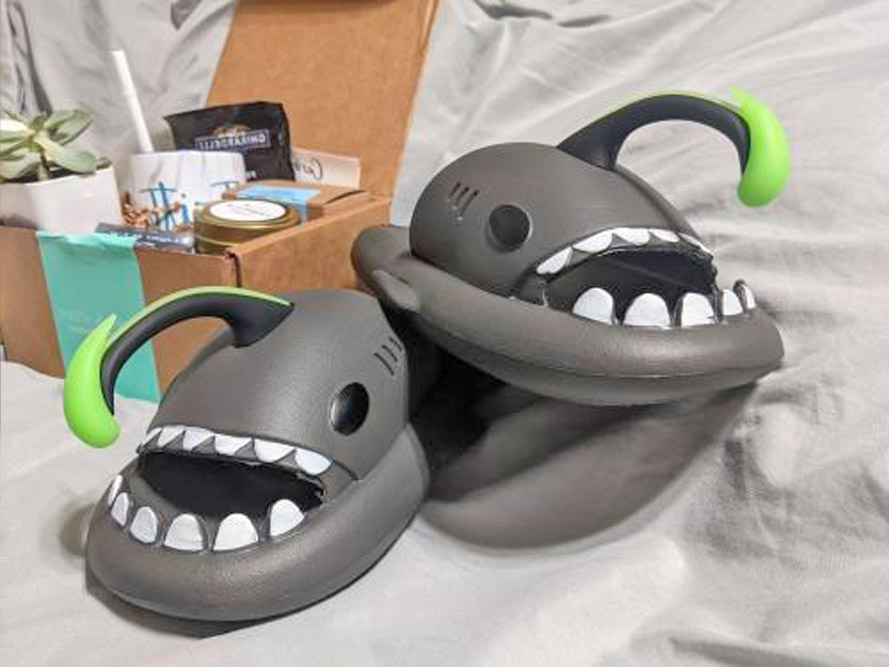 Credit: HelloSlippers
You can snag the glow in the dark Angler fish sandals/slides from their website for around $30 bucks!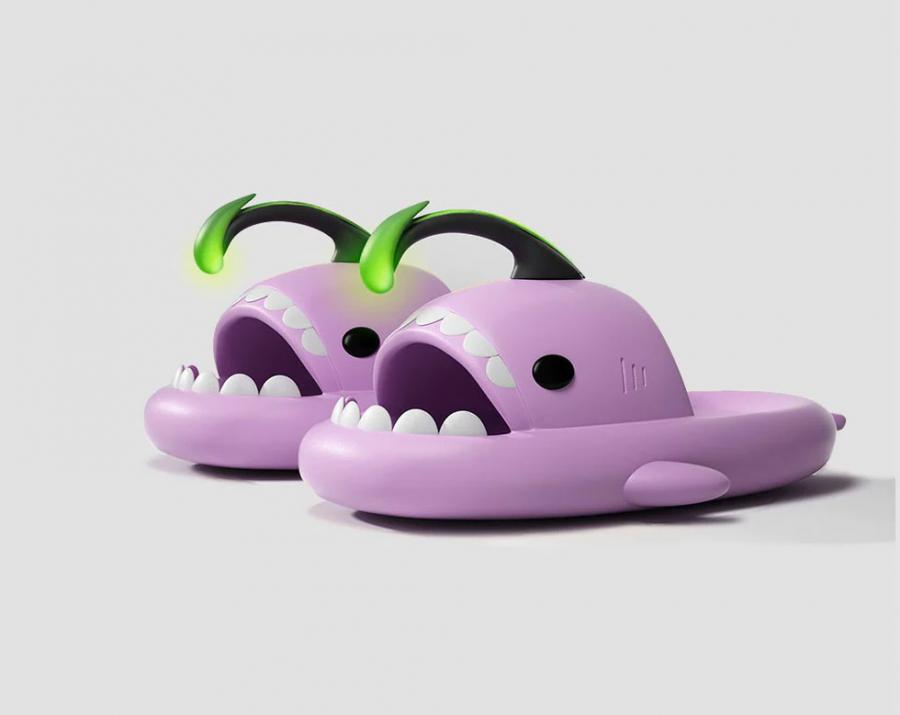 Credit: HelloSlippers