You Can Now Get a Giant Crochet Spider
By Ryan on 03/13/2020 8:29 AM (Updated: 04/05/2022 8:39 AM)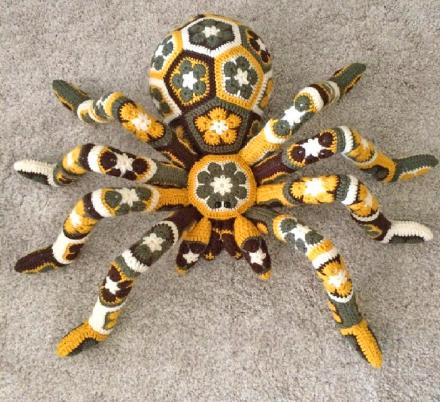 I think we can all agree that a crochet version of anything makes it seem harmless, cozy, and snuggle-worthy. Which is why if you're afraid of spiders, perhaps a giant crochet spider might help you get over your fear of arachnids. Perhaps that's why crochet spiders are becoming a thing. Chances are if your grandma finds out how scared you are of spiders, you can probably expect a crochet cuddly spider at your door within a few weeks.
The giant crochet spiders are actually a pattern that will help you create your very own knit spider. It's created and sold by Etsy store LarriecraftsNL, and the instant downloadable instructions give you every last detail on how to create a giant crochet spider with cute little floral patterns all around his body and his 8 little legs.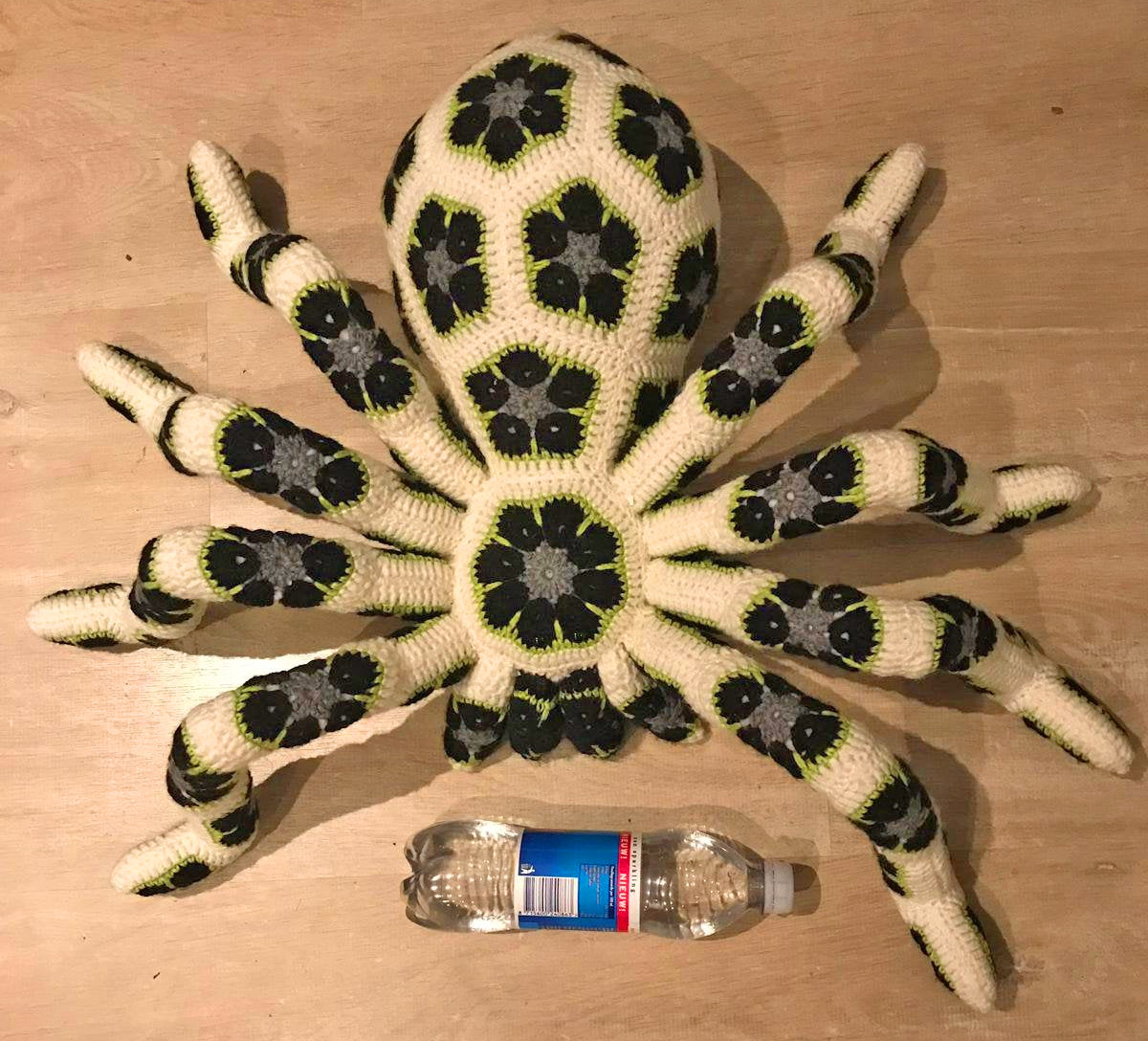 If you're not quite the DIY type, there's also a few offerings available on Etsy where you can get a pre-made one, this way you won't need to know how to crochet, knit, or know anything about the craft in order to get a giant crochet spider! There' a few different styles available, so take a look and see which one will fit your spider needs.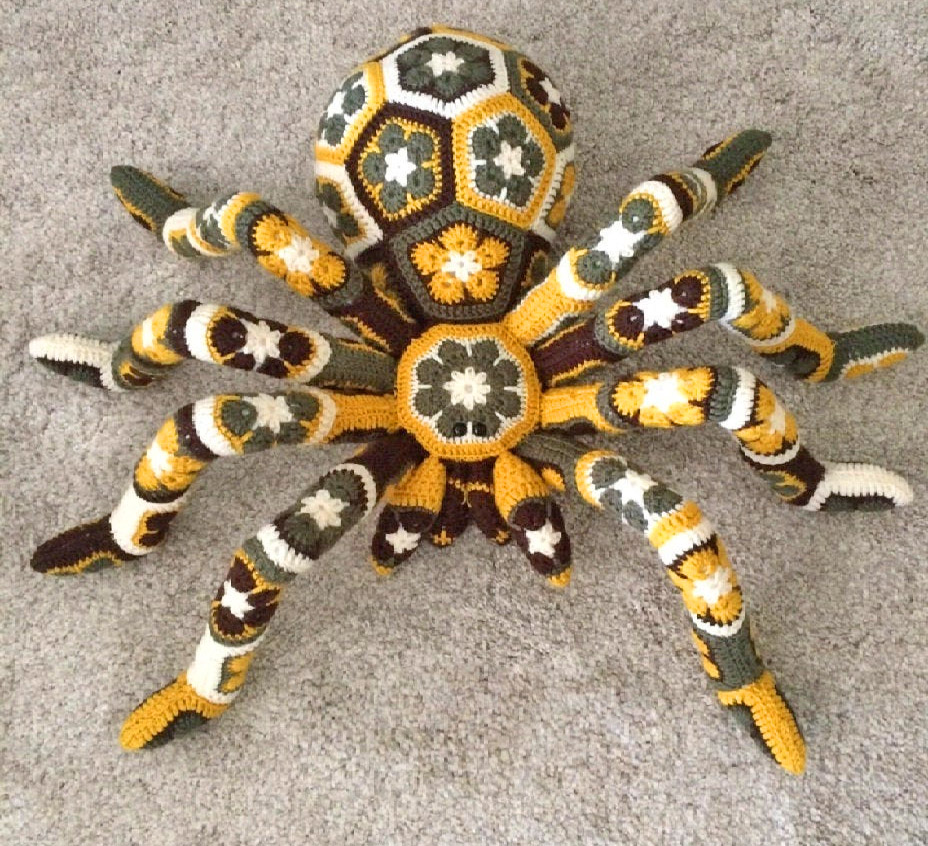 The giant crochet spider pattern gives units and crochet terms in English U.S., though, there's also a few different language options available such as U.K., Dutch, and German. Depending on yarn thickness choices, the end result of your giant crochet spider will measure right around 20 inches in diameter.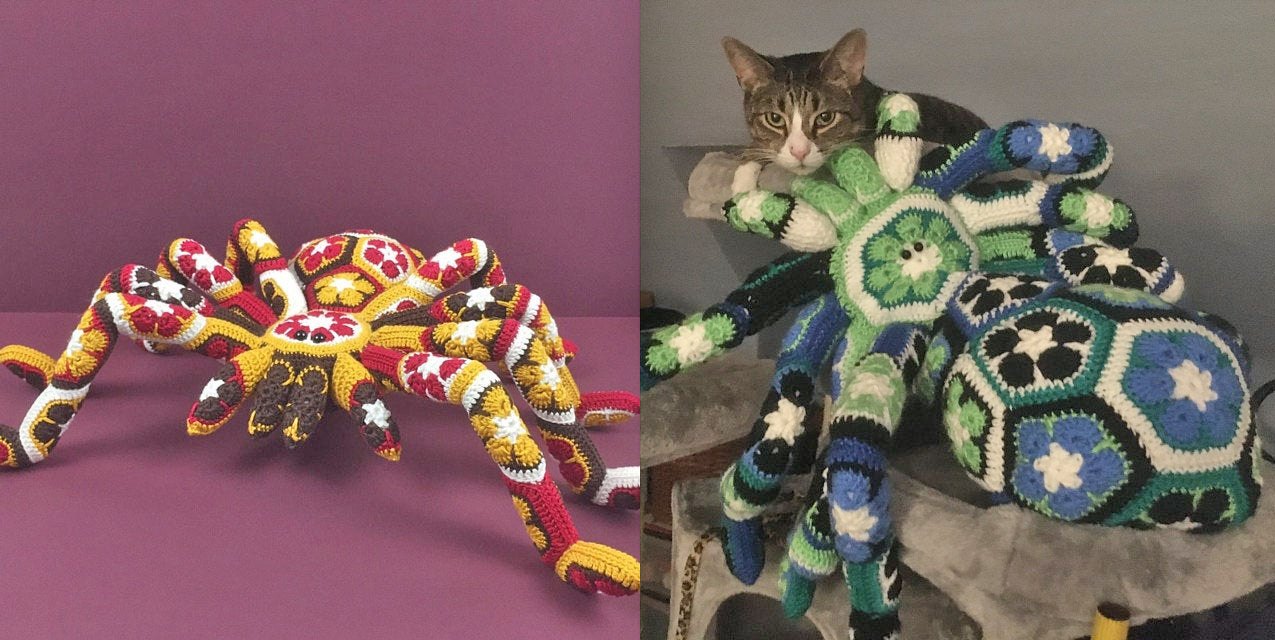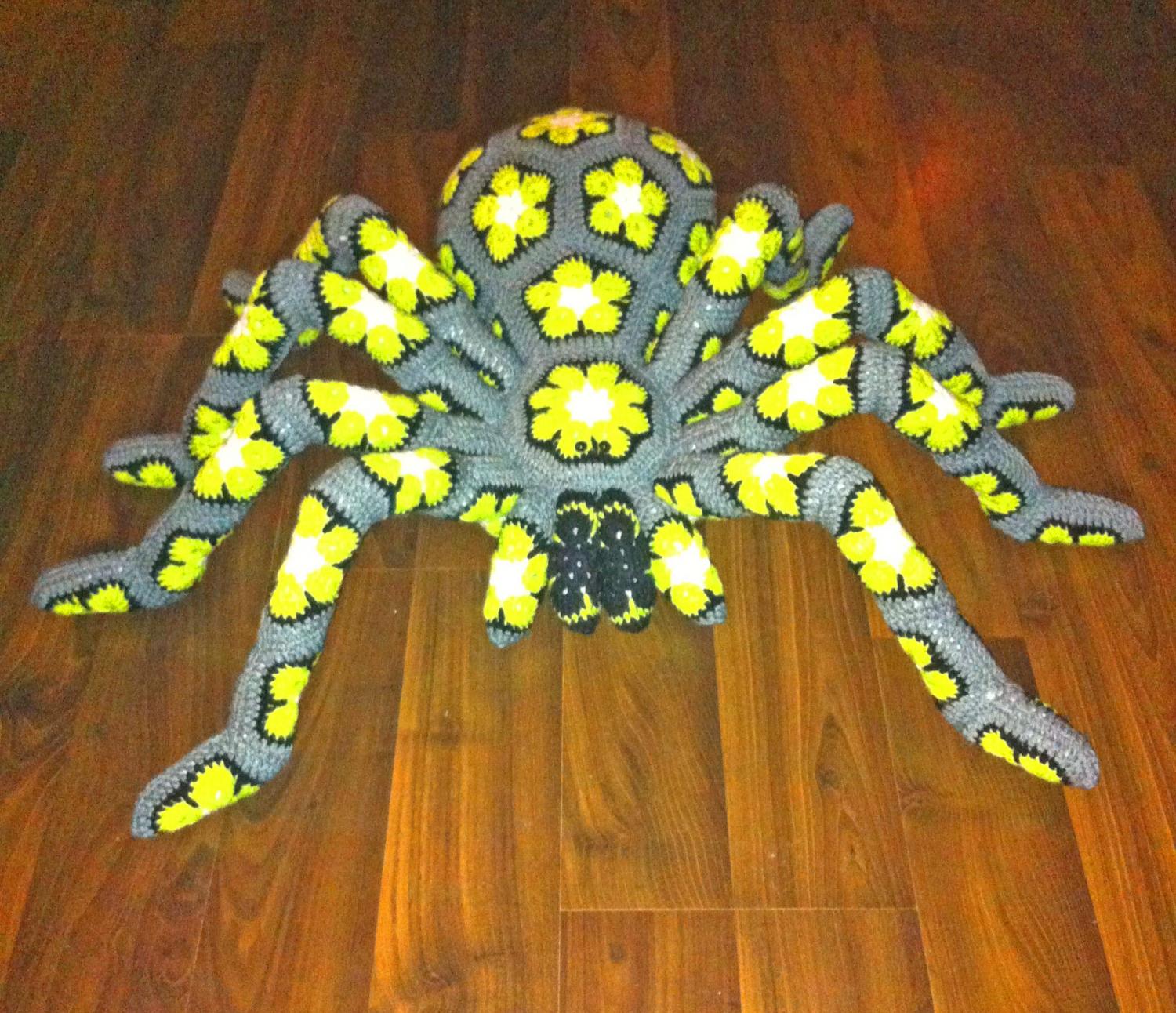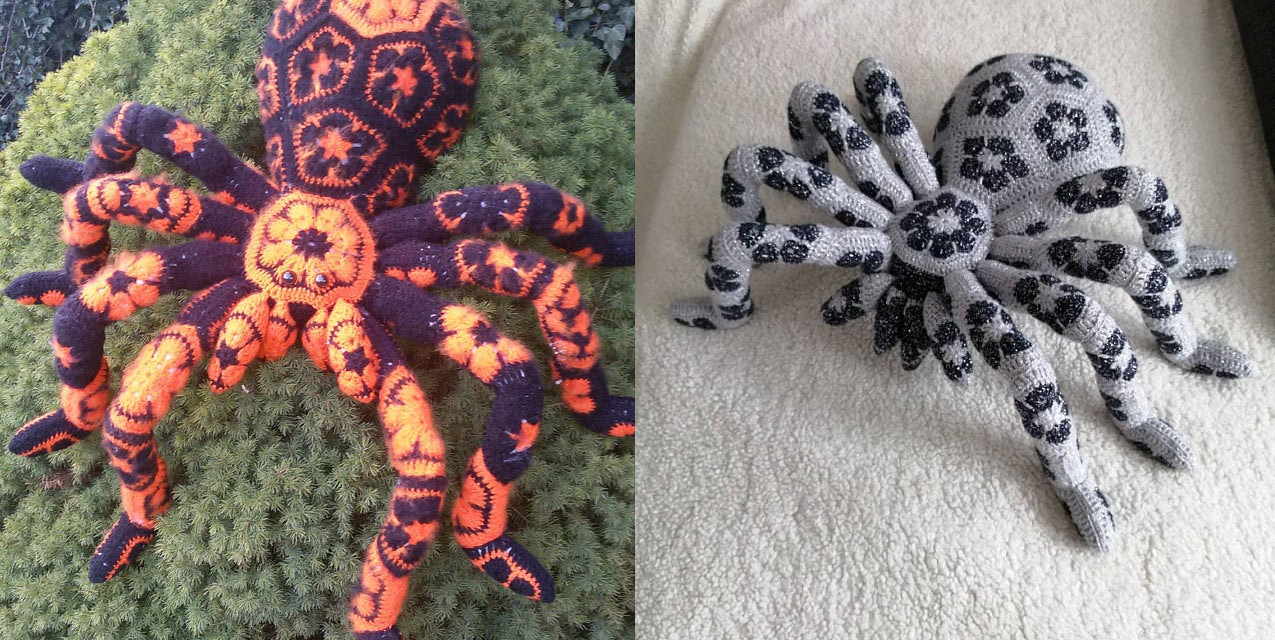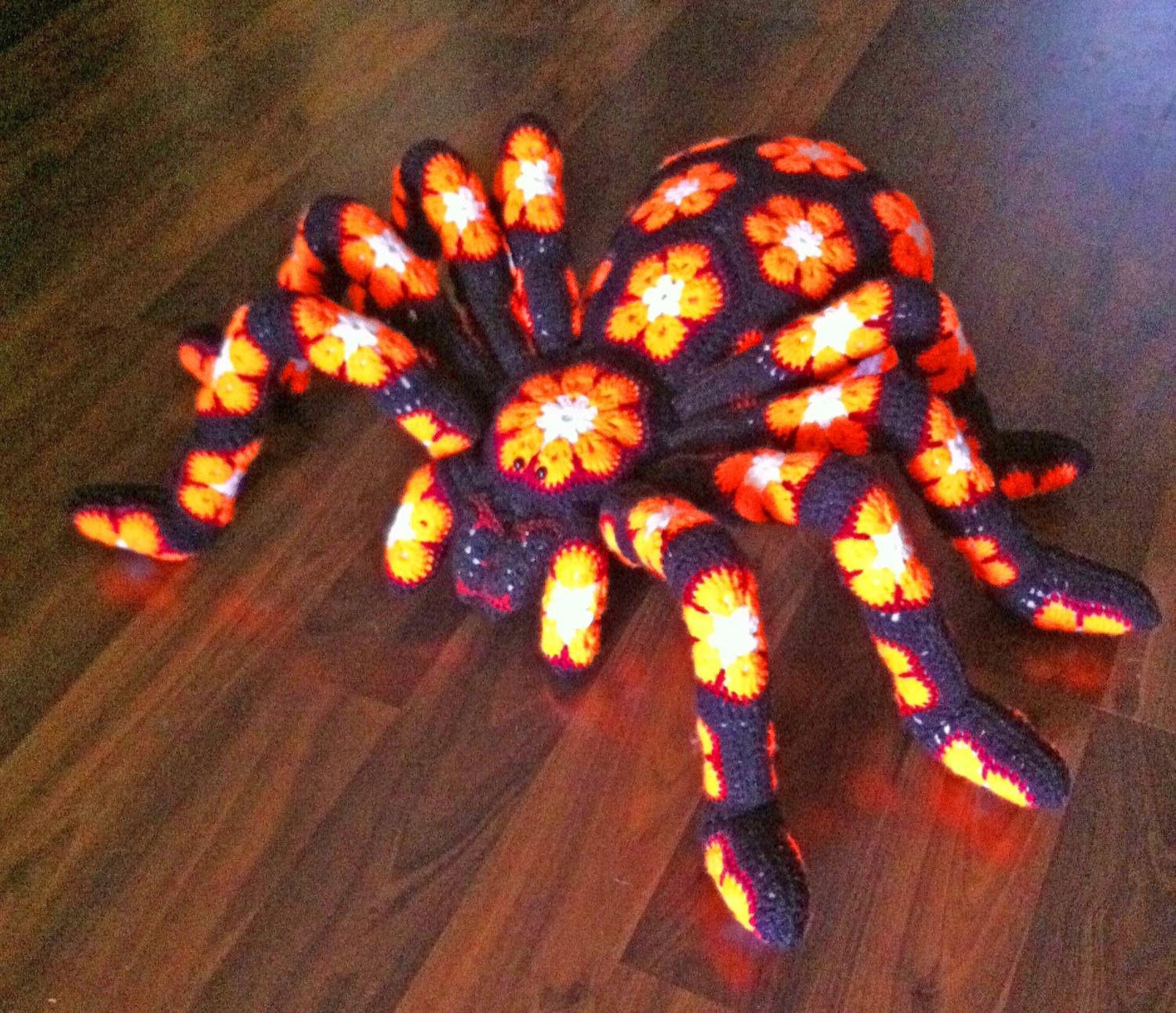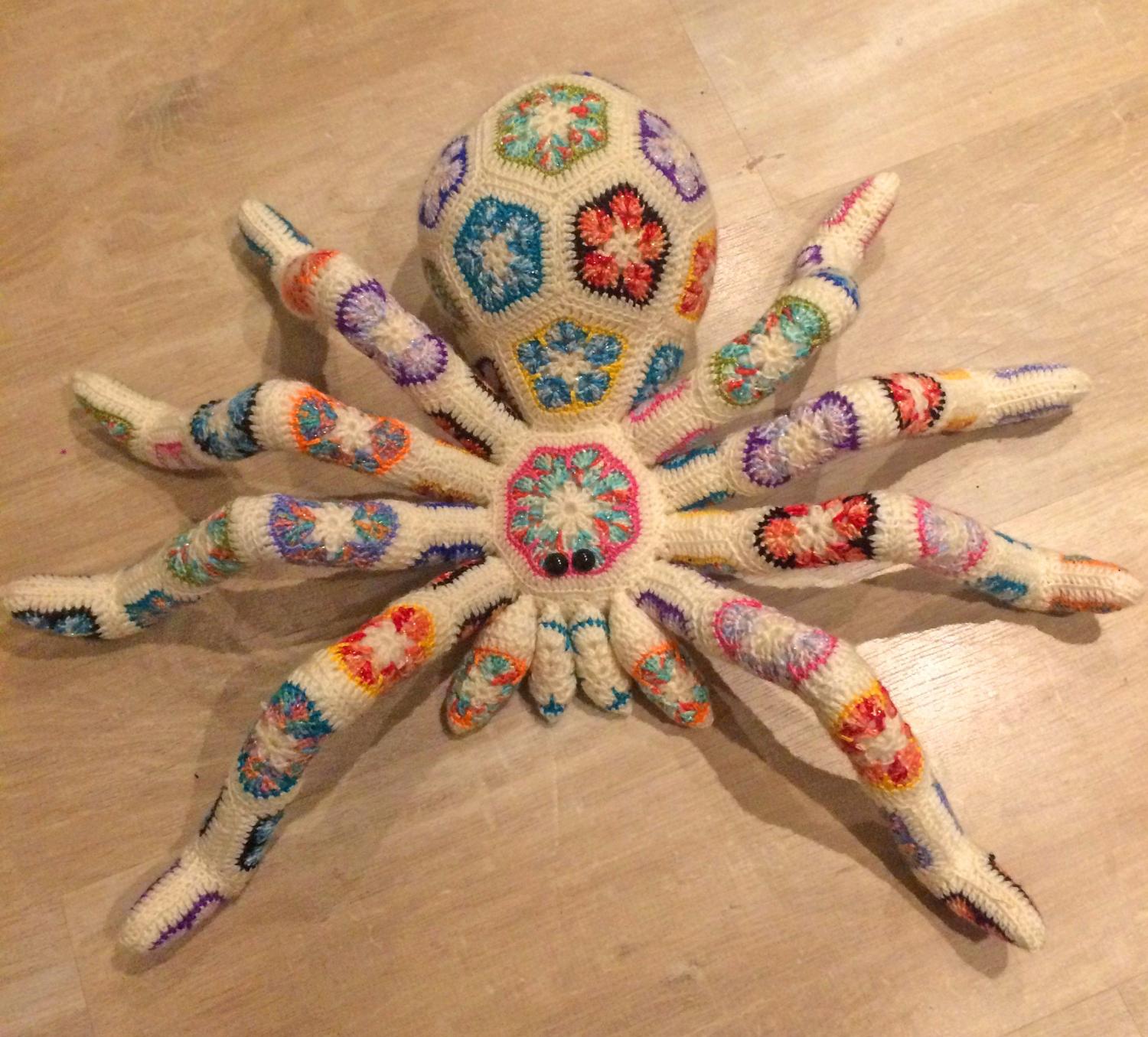 All image credit to: MYtwinscrochetNL