There's Now a Pattern To Create Your Very Own Crochet Joe Exotic Tiger King
By Ryan on 04/01/2020 10:49 AM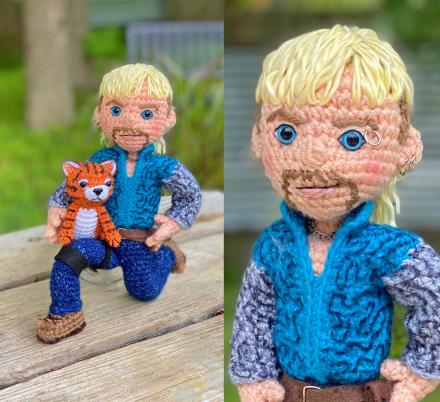 If there was ever a time to take-up crocheting or knitting, it would probably be right now. Which is probably why there are so many unique and creative crochet patterns popping up! Such as giant crochet spiders, crochet coronavirus, and even puking rainbow cat scarves. Well, since Tiger King on Netflix has become such a break-out hit, someone made a pattern that allows you to create your very own Crochet Joe Exotic along with a little crochet tiger cub that he can hold.
The crochet Joe Exotic pattern goes for 7 bucks from Etsy store CraftyIsCoolCrochet, and the instructions contains 21 detailed pages on how to create your very own Joe Exotic doll, along with 57 images to help you along the way.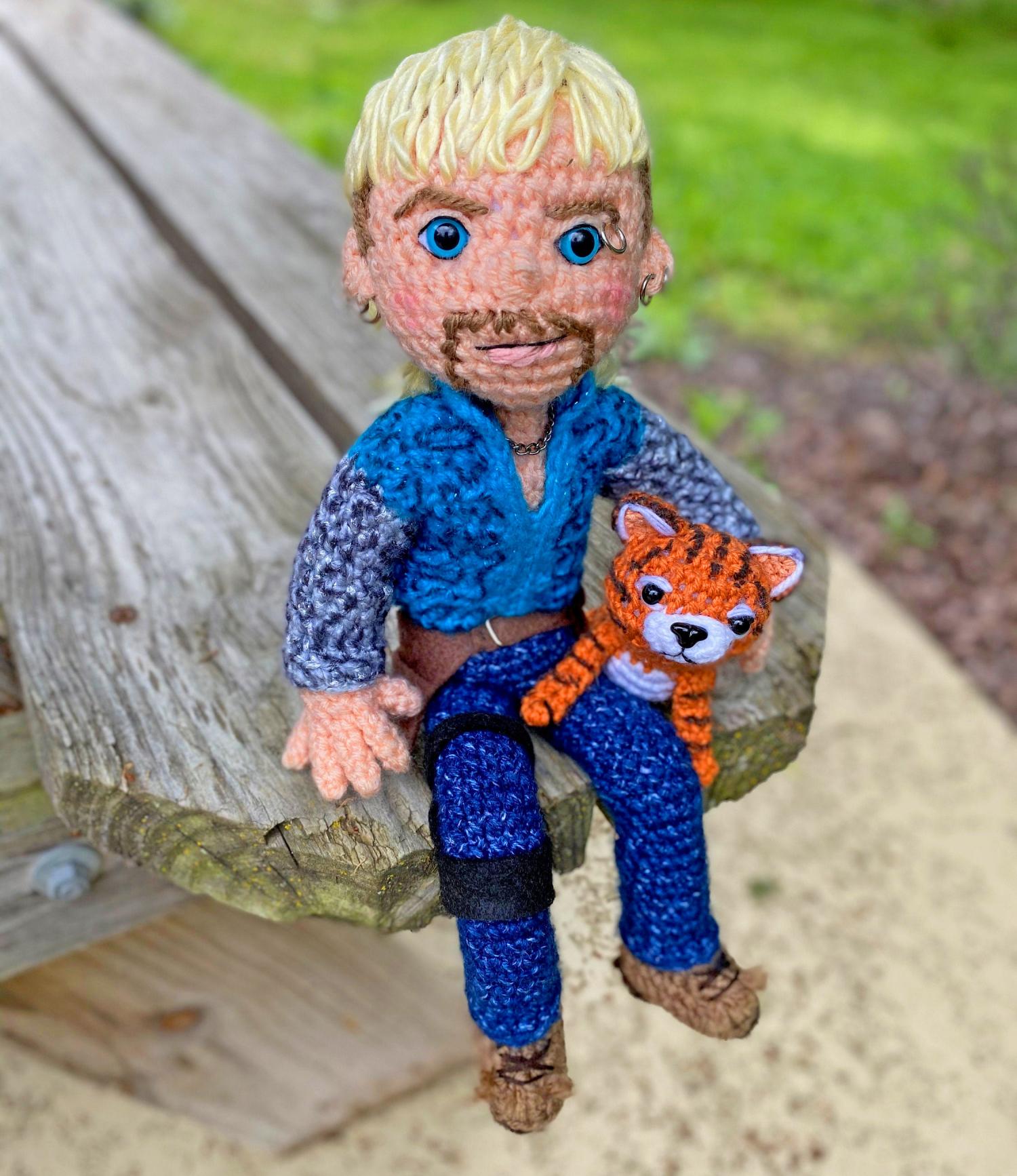 "[The Crochet Joe Exotic] ...has lots of details so beginners might like the challenge, intermediates might breeze through, and advanced crocheters will laugh at its simplicity."
The final Joe Exotic crochet doll stands at around 12.5 inches tall, along with a little crochet tiger cub that measures 3.25 inches tall.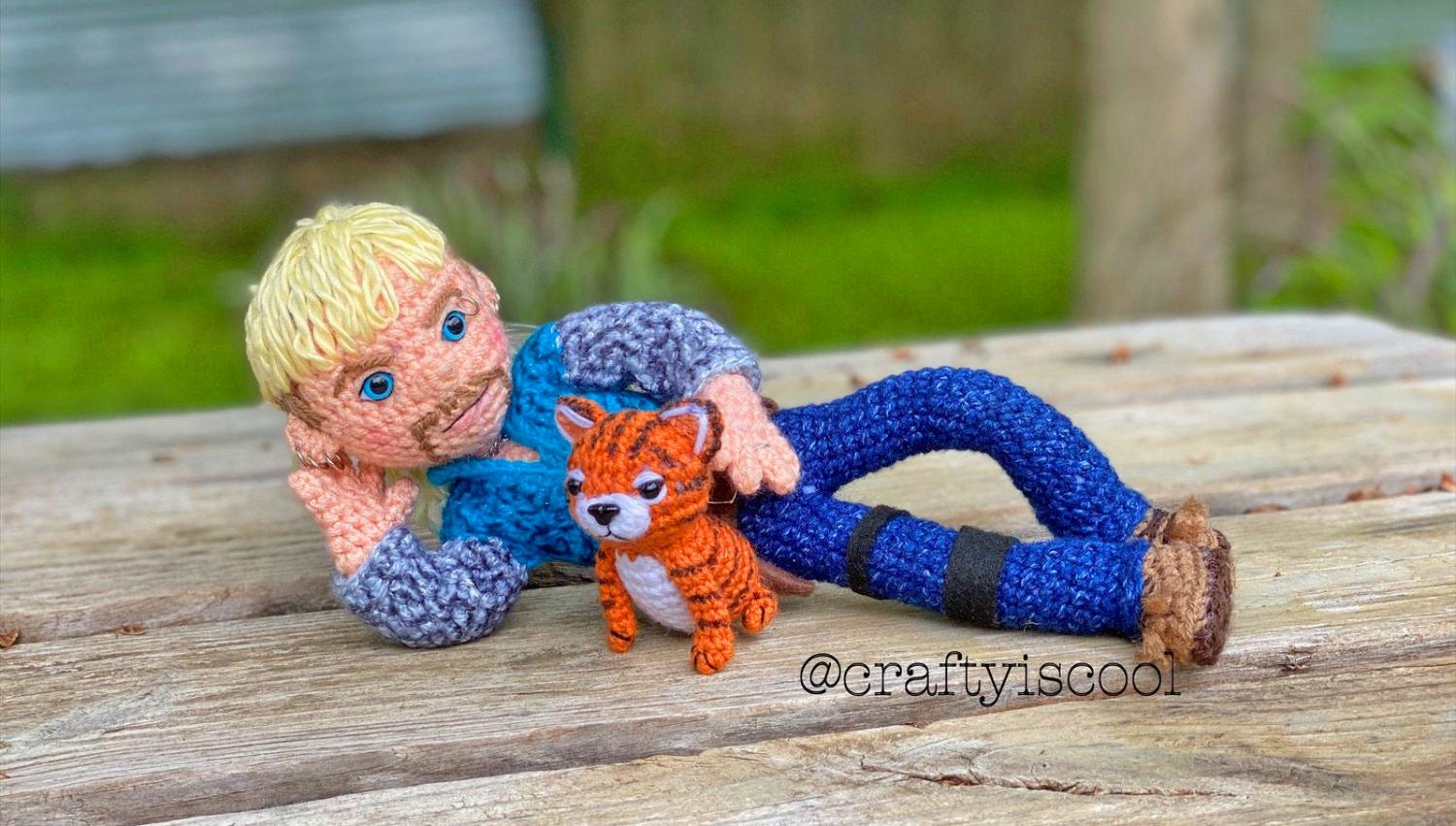 "The gun-toting, tiger tackling, mullet sporting, gay polygamist that we didn't know we needed, its the Tiger Man."
The Joe Exotic Tiger King crochet pattern instructions include a list of materials with links on where to purchase them. This way you can get all the details of him just right. The crochet Joe Exotic even comes with all of Joe's signature features, including his eye piercing, his bleached mullet, his belt and holster, a chain necklace, his knee brace, along with a truly extravagant shirt.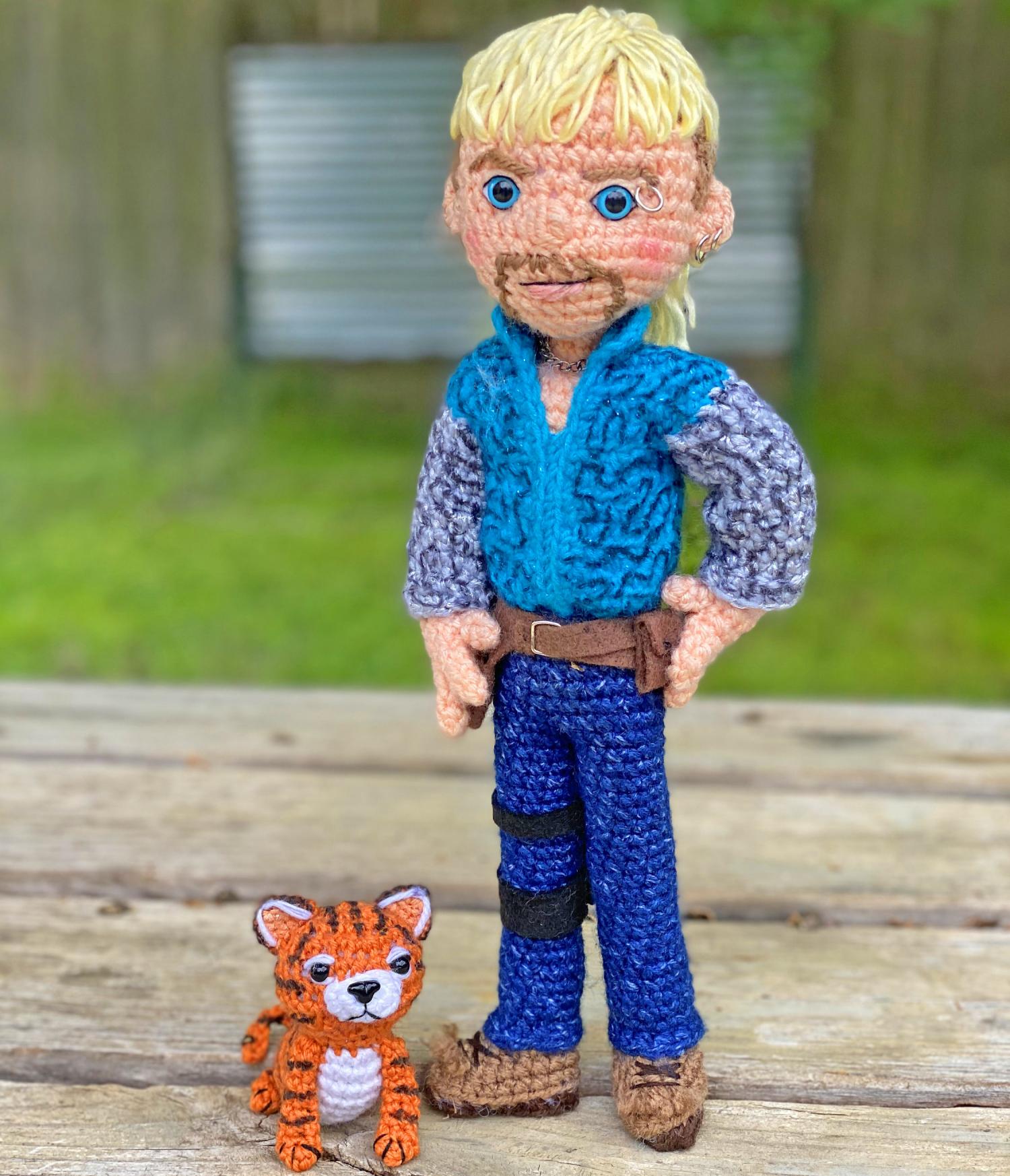 All image credit to craftyiscoolcrochet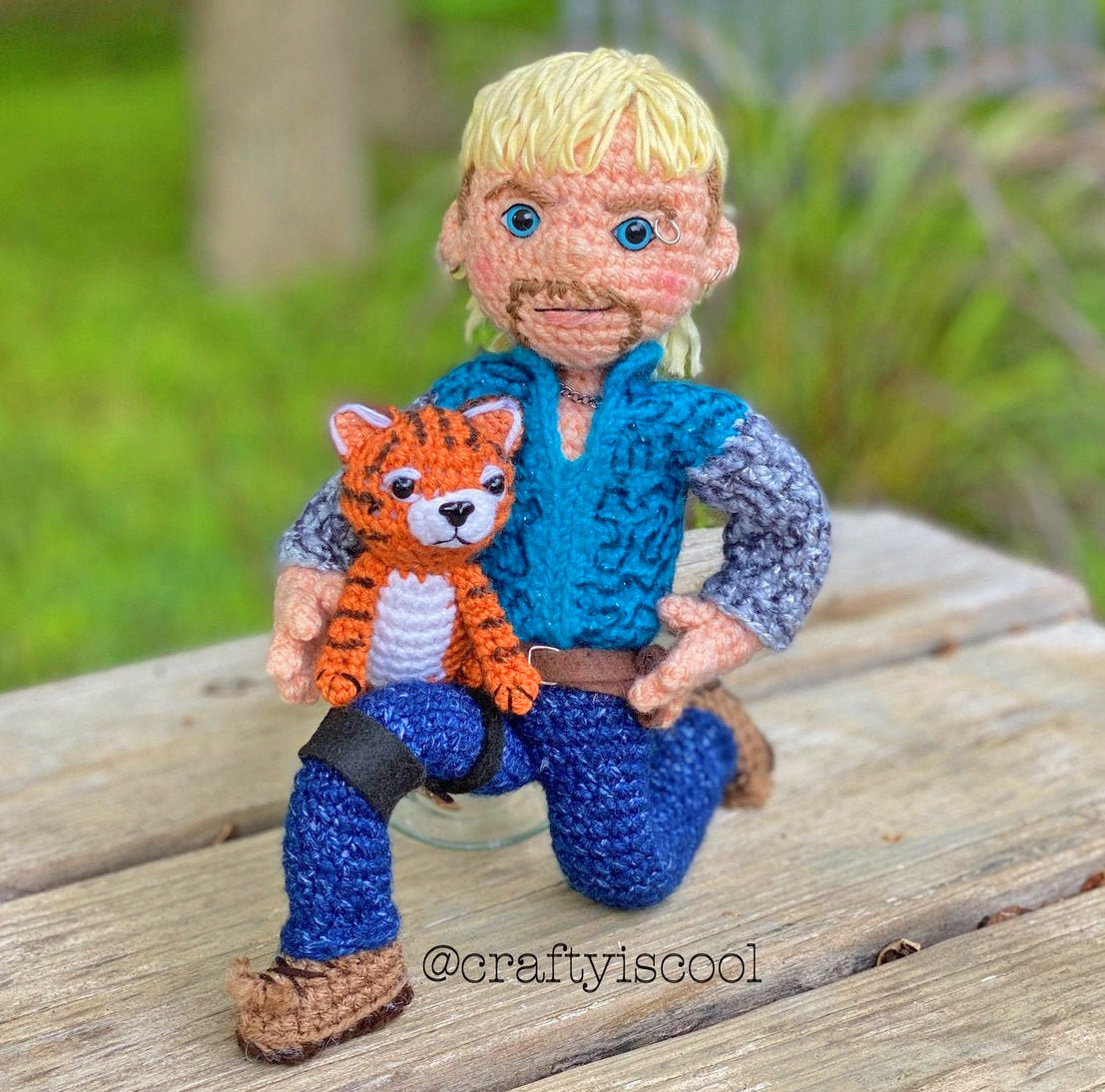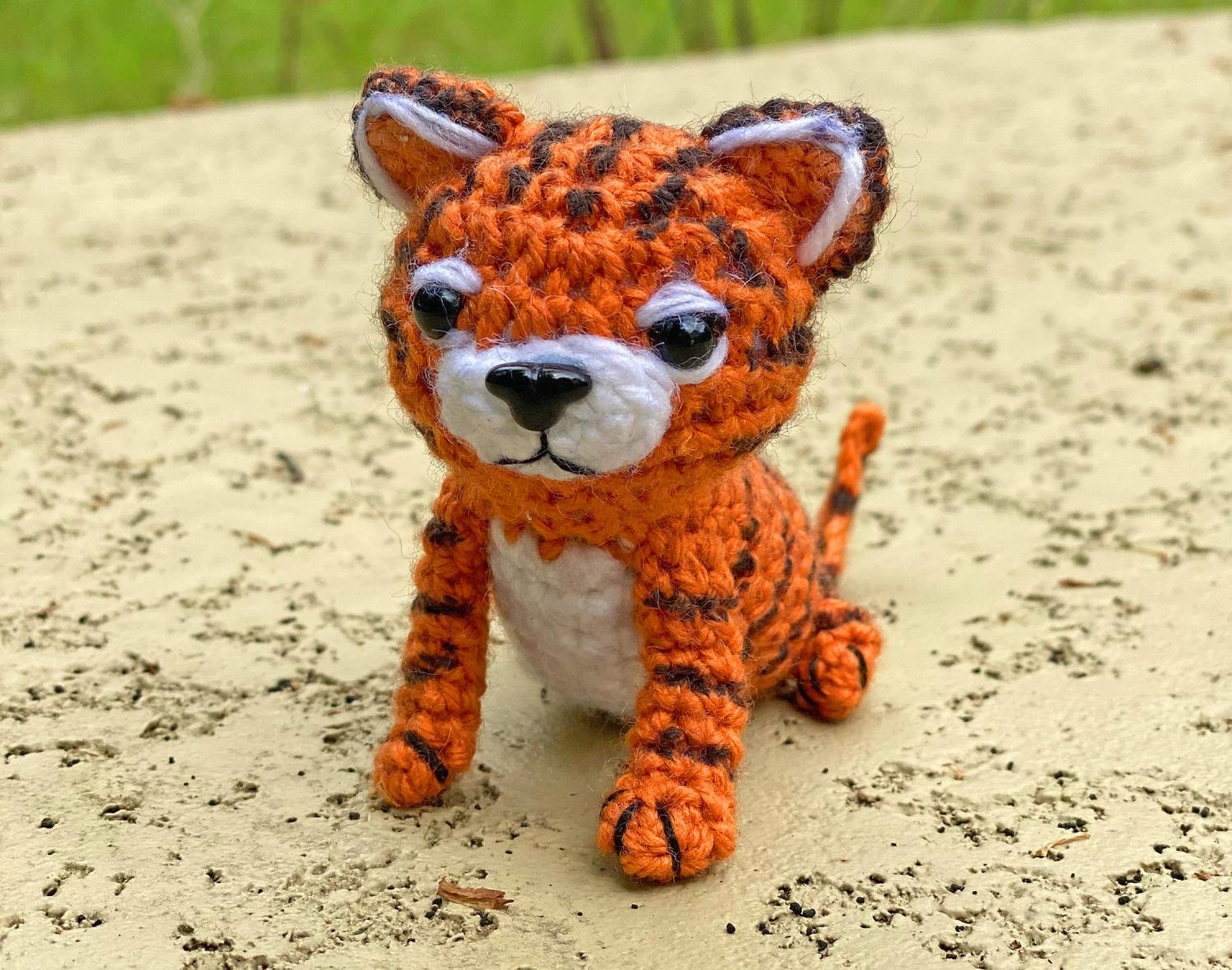 All image credit to craftyiscoolcrochet