People Are Making Crochet Coronavirus To Help Put a Face To The Virus
By Ryan on 03/16/2020 8:38 AM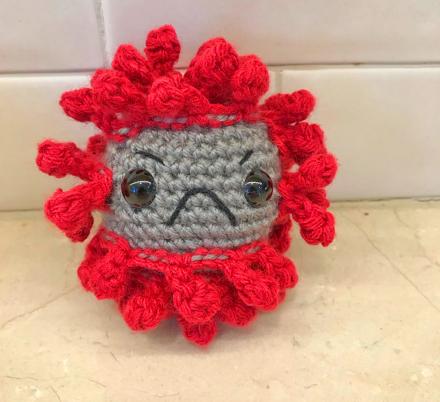 We're in uncertain times, and what better way to calm our nerves than to give a big hug to a cuddly adorable version of what's killing us off! Yes, someone made a free pattern that allows you to crochet your very own Coronovirus, and I guess it's not a bad idea, since you'll probably be home bored for the next 2 months, and what better way to pass the time than to crochet a souvenir so you'll remember what you've gone through while you're working from home or on lock-down from society.
The Coronavirus crochet pattern was made by Ravelry user Claire Olivia who owns the crocheting blog Once Upon a Yarn, where writes about helping people learn to crochet, offers free crochet patterns, and more. She states on her blog: "Yes, I really will crochet anything. Before the Internet starts yelling at me for being insensitive, let me give a bit of background."...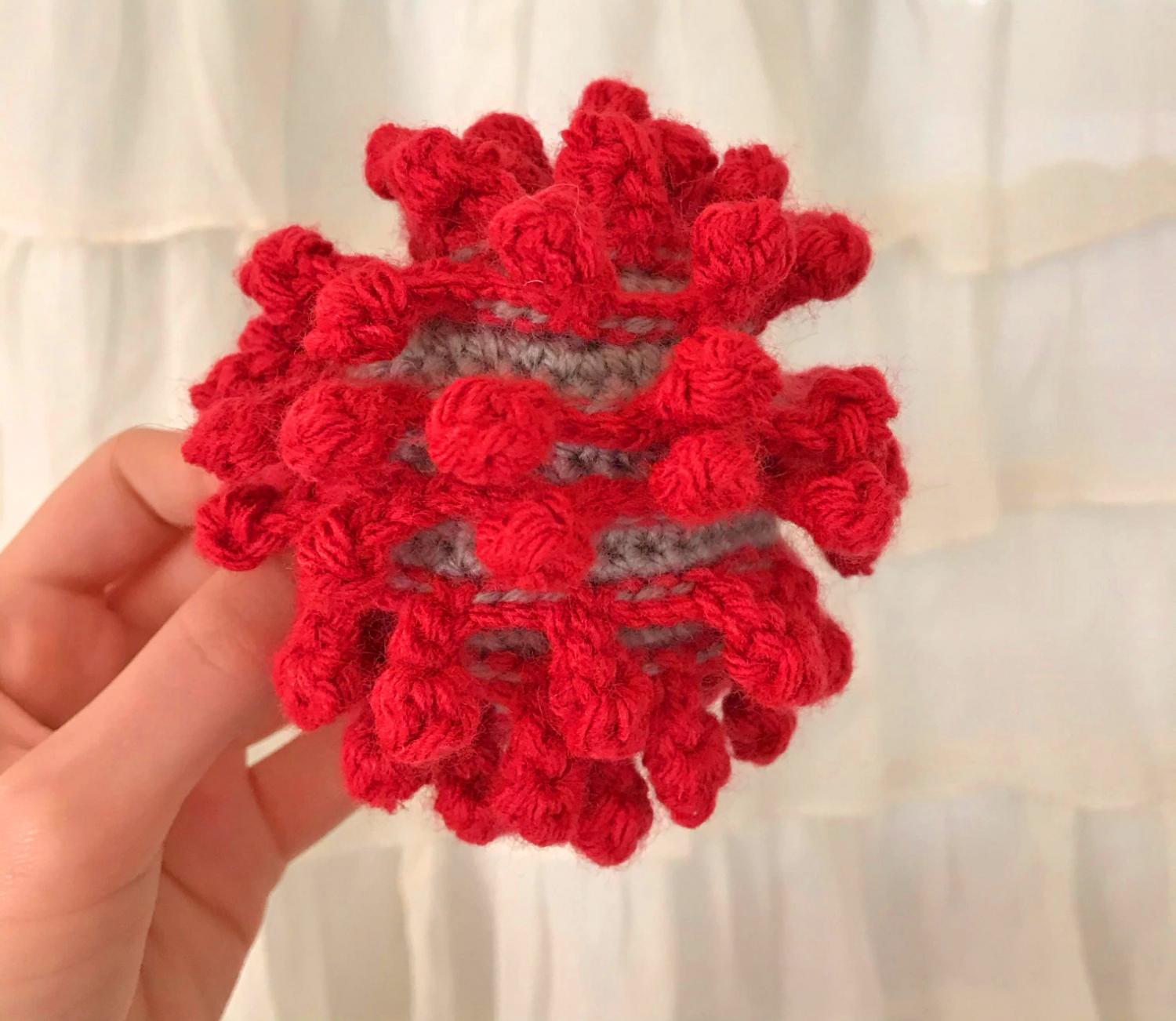 I've had a phobia of germs since I was a kid. Remember the swine flu epidemic about 10 years ago? Yeah, I was a nervous wreck. With everything going on lately, it has not been a great couple months for someone with severe anxiety. The scary thing about COVID-19 is that it's invisible, so it isn't something you can fight. It just lurks until it gets you. I thought it could be a good exposure therapy exercise to make a crochet version of it.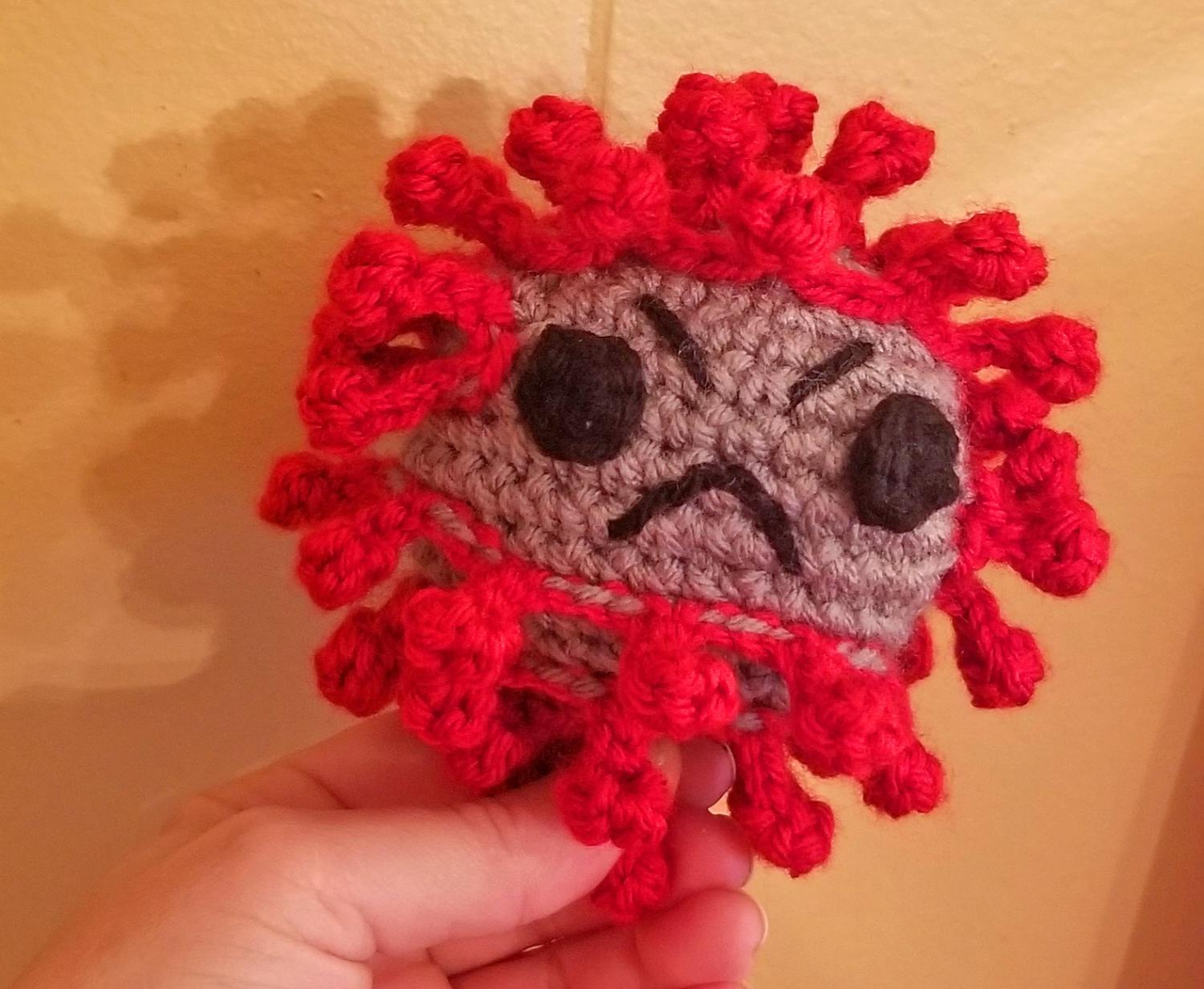 Nothing is scary when you put a silly face on it, and that was my goal here.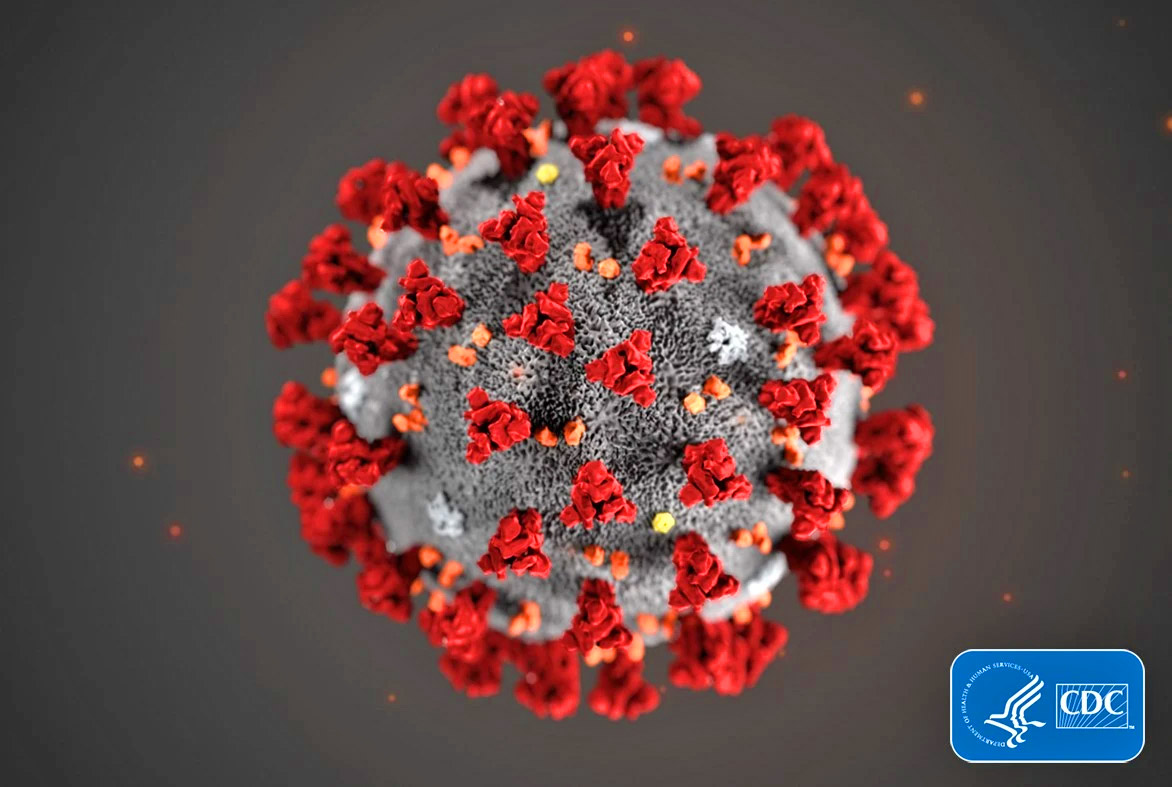 Actual 3D rendering of the Coronavirus put out by the CDC
She also offers a pretty great idea, of crocheting a Coronovirus just for the simple gag joke of tossing it at someone, having them catch it, and you say "you've just caught the coronavirus". It's just the little things in life really, and if that's what helps you get past these next few months, all the better to you.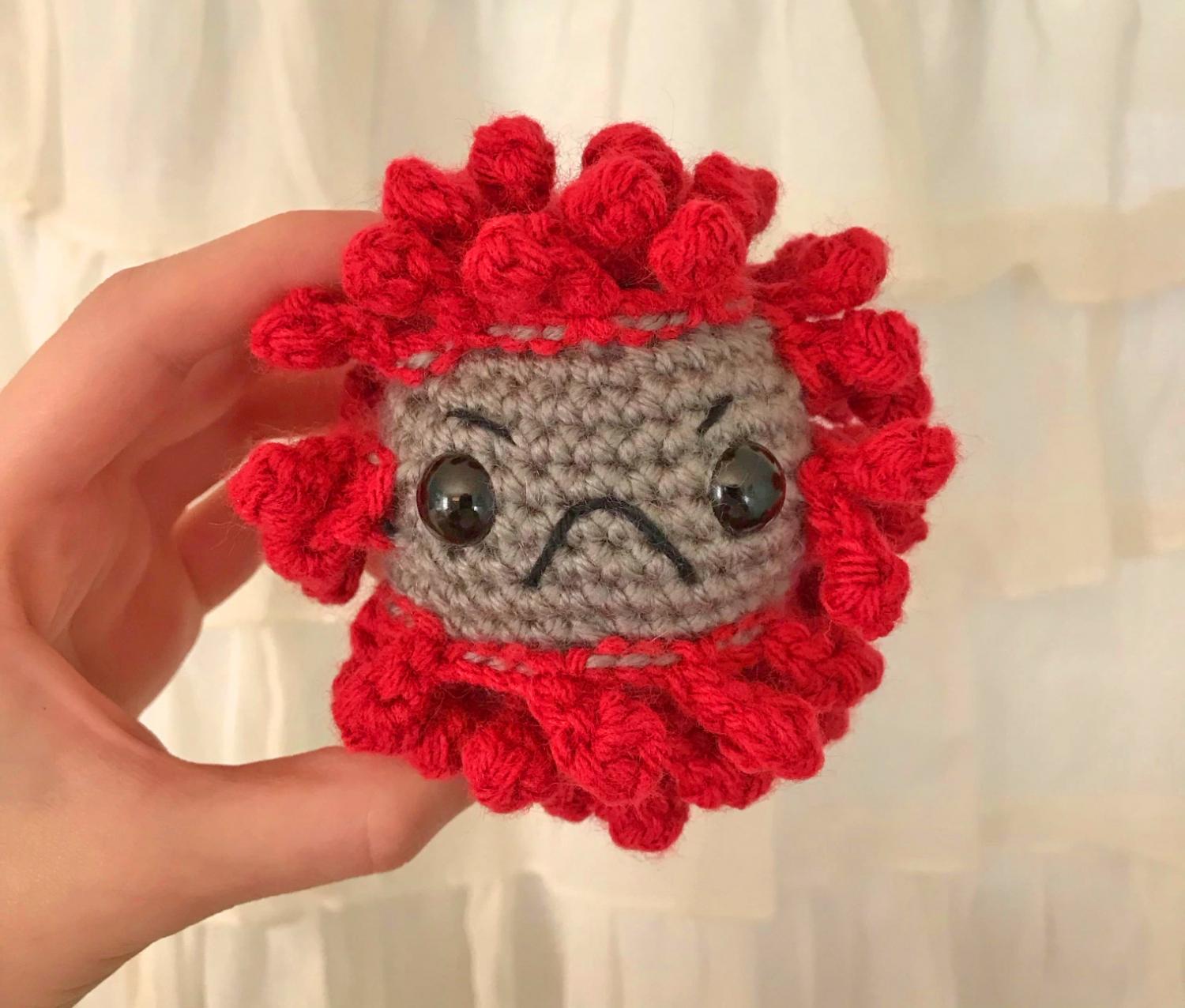 I thought this pattern might be useful to some of my fellow germaphobes because it makes the scary thing visible, so you can mentally confront it.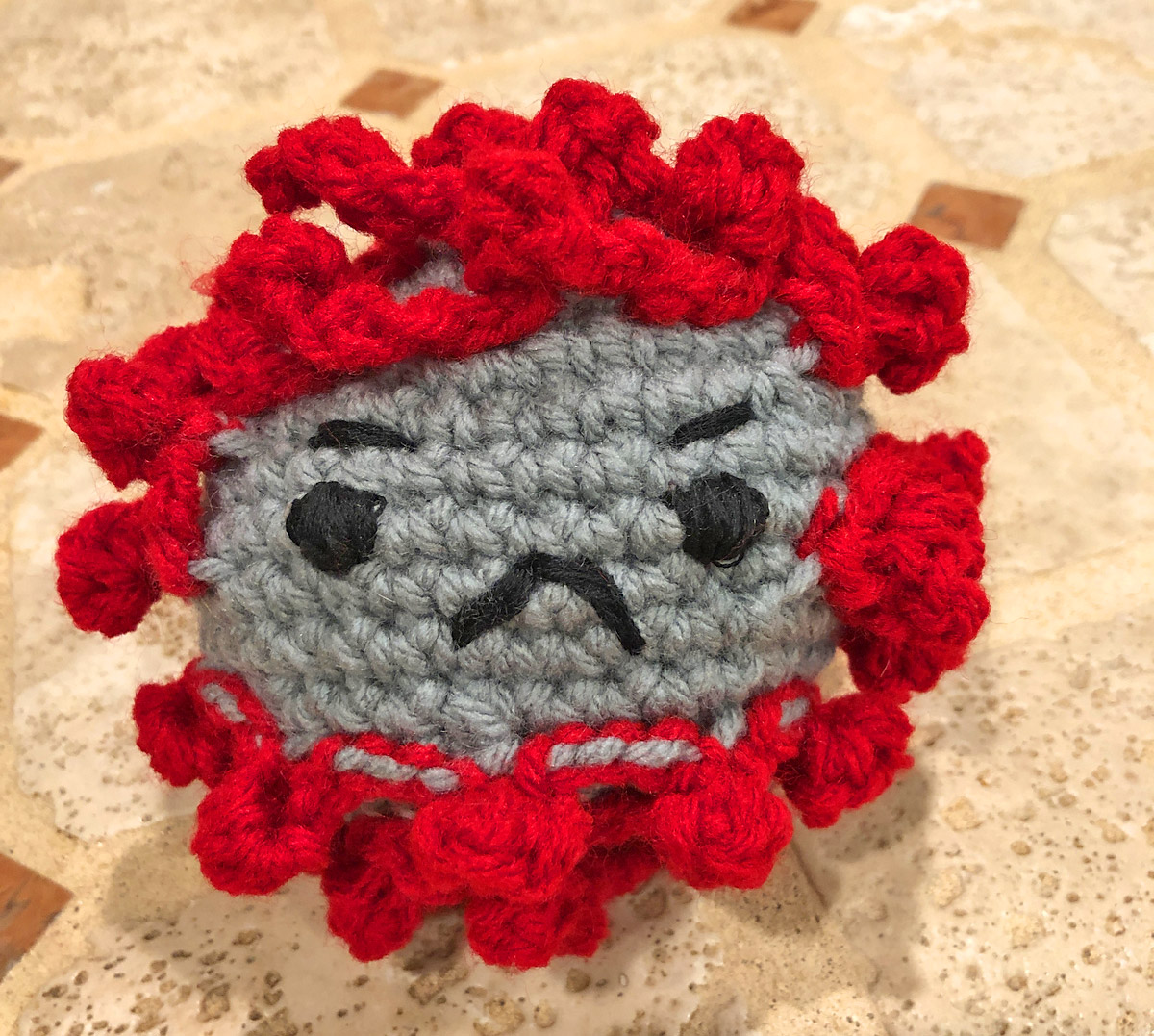 Though you can find one or two pre-made crochet Coronaovirus (COVID-19) on Etsy, they recently put a ban on any Coronavirus items on their marketplace to help stop misinformation about products that stated they could help protect against the virus, along with profiting off of the pandemic. Personally, I think something as harmless as a crochet version of the Coronavirus and other science and education related products could still serve a good purpose being available on Etsy.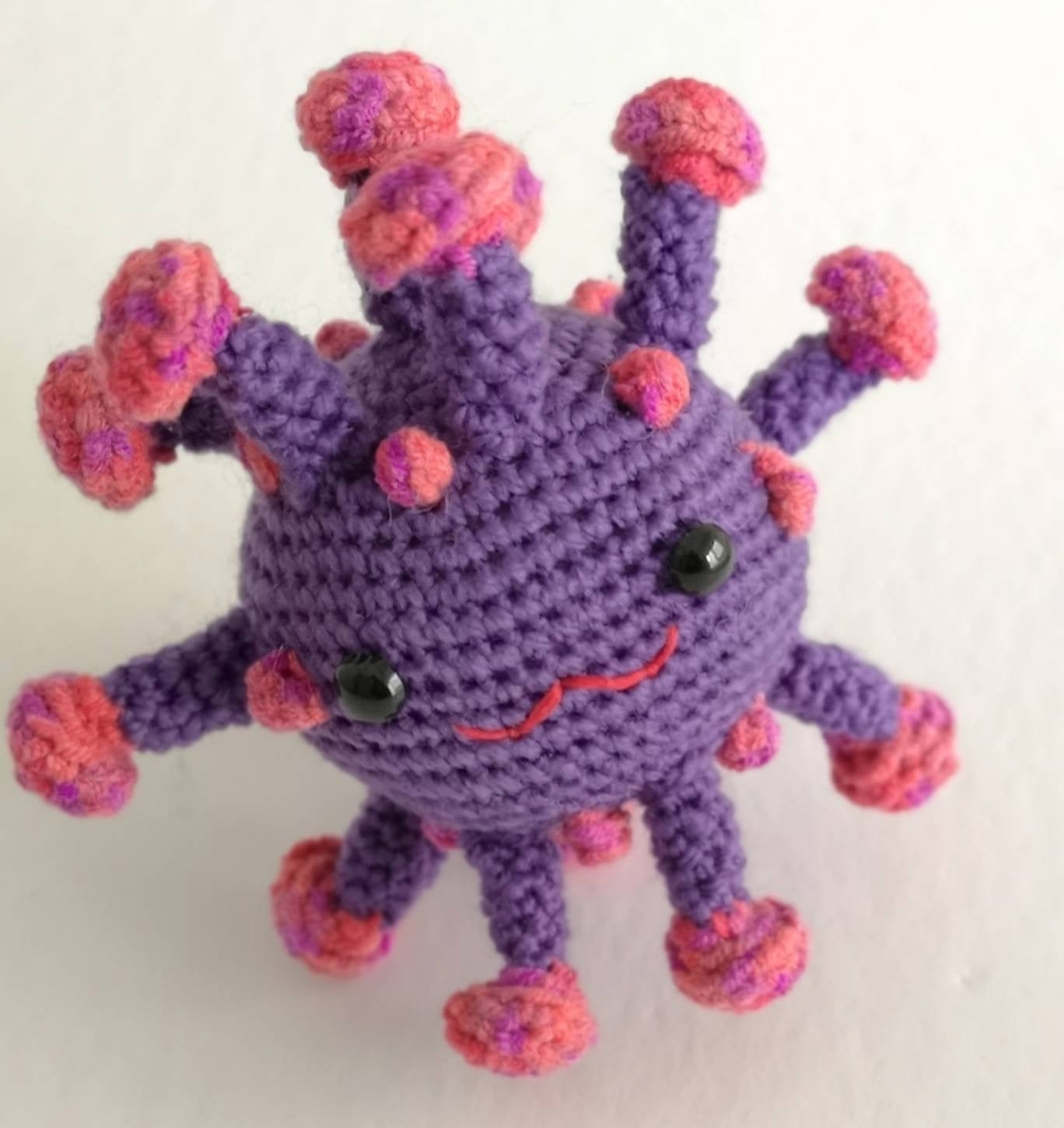 GET THIS ONE HERE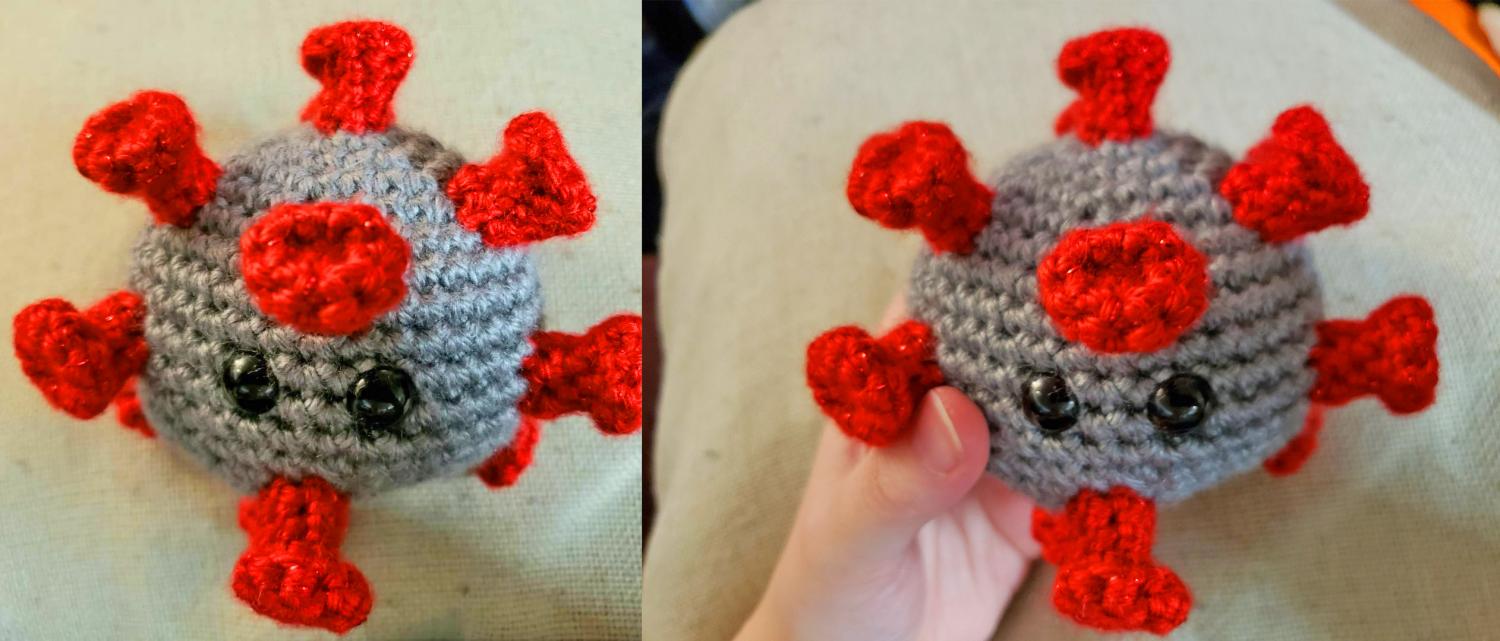 GET THIS ONE HERE