This 16-in-1 Smart Recliner Has Voice Recognition, Will Automatically Recline
By Ryan on 02/17/2023 9:48 AM (Updated: 02/17/2023 3:12 PM)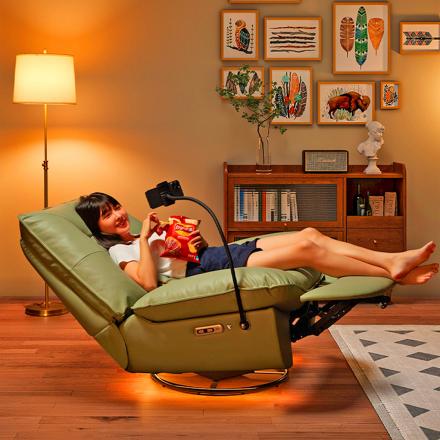 Finding comfort can be tough in the modern world, with the demands of day-to-day life often making it hard for people to relax. Having the right furniture is crucial to making your relaxation time as comfortable as can be, and any other features your furniture can offer are really just a bonus. Between offering optimal adjustability and a range of smart features, this next OddityMall feature is for those tired enough to seek ultimate comfort.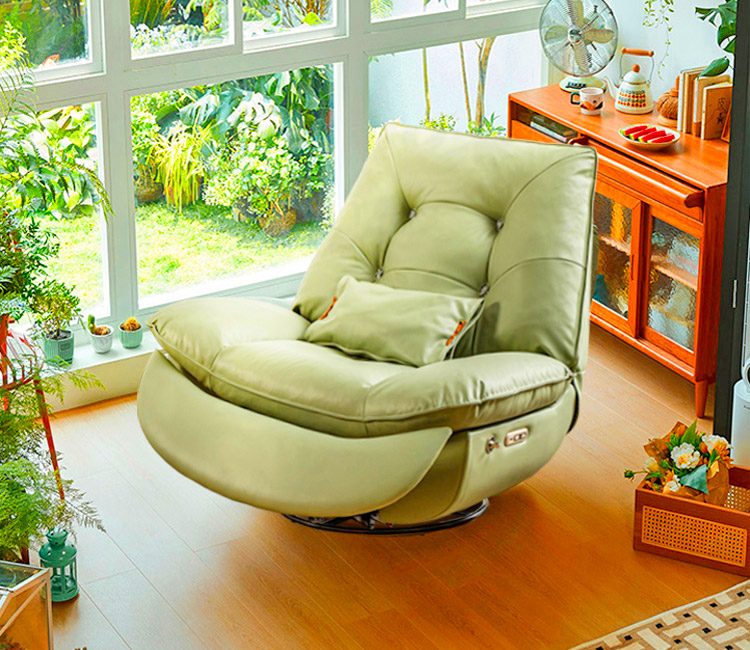 Introducing this 16-in-1 automated smart recliner, which can connect to your personal smart devices and help you relax in any position you find comfortable.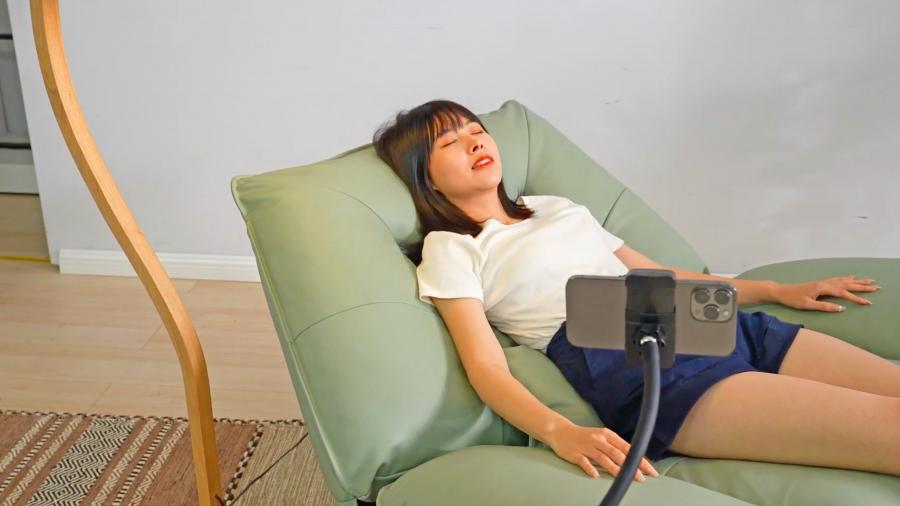 The Smartsofa from Sit-joy on Kickstarter features an impressive range of modern functionality including Bluetooth, voice controls, fully customizable seating, charging capabilities and more.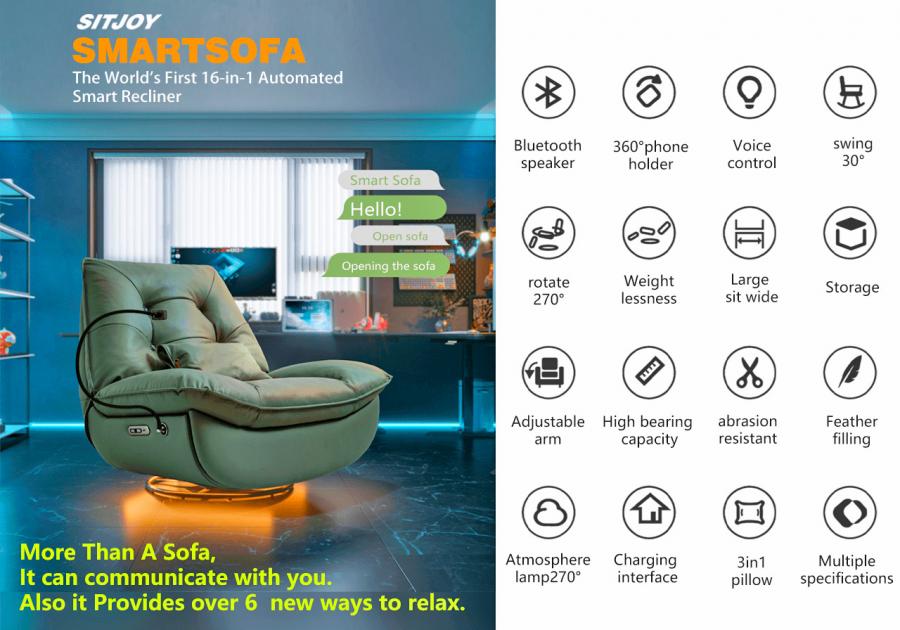 Literally a smart sofa, this reclining chair offers over 10 different ways to sit in the chair, including a fully reclined sleep mode and multiple points at which the chair is fully adjustable. Some of the smart recliner's more innovative smart features include stereo audio that can be used with your device via a Bluetooth connection; a 270-degree atmosphere lamp that leaves a glowing light beneath the chair when you want it; voice controls letting you change settings on the chair without moving; and easy-access charging ports on the side for both USB-A and USB-C connections. The Bluetooth recliner comes in either olive green, light yellow or dark grey, and it even includes a swiveling phone holder that can make it easy to use your devices hands-free. Reading mode arches the user back 107 degrees for an upright, focused comfort, while the game mode is slightly more reclined at 111 degrees. Next, the relaxed mode offers seating at 125 degrees, while sleep mode fully reclines the user at 132 degrees. On the comfort side, which is the main goal of a recliner after all, these smart chairs include a six-gear adjustable armrest on each side, which are able to go from 0- to 60-degree angles and can range from about 21.65 to 43.31 inches wide (55 to 110cm) — making them ideal for people of all sizes. This smart loveseat also has four convenient modes which can be toggled using voice commands: reading mode, game mode, relaxed mode and sleep mode, all offering different angles. You can also customize the angle of the reclining chair with speakers, and choose from two different upright leg rest angles. Sit-joy says the smart reclining sofa is about three times as wide as a normal seat when fanned out all the way, and it says it's suitable for lying across it long ways or for sitting with another person when it's in that position. The customizable recliner has a maximum load capacity of about 352.74 pounds (160 kilograms). The voice-controlled sofa also includes a three-in-one pillow, which can be used as a headrest or for lumbar support, or it can be unwrapped altogether revealing a bonus blanket inside. The blanket, when enclosed in the pillow, is held together with crafty cowhide ropes for a stylish throw pillow look. The customizable recliner's seat height is about 18.9 inches off the ground (48 cm), and it can also be used with desktops around 29.53 inches tall (75 cm). The chair itself can be rocked back and forth to angles ranging about 30 degrees, and it can be swiveled or rotated 270 degrees around. There's even a storage compartment under the armrest where you can store snacks, drinks, books, games, and more! The smart chair's total height is about 39.37 inches tall when in regular chair mode (1 meter), taking up about 43.31 inches of floor space (1.10 meters). Users can back the Smartsofa project on Kickstarter until Wednesday, February 22, at which point the product will effectively be launched, with first deliveries expected for April 2023, according to the shop. At the time of writing, the campaign has $83,014 pledged from 131 backers of a $10,025 goal, so it's probably safe to say this campaign is going to succeed. Made by Sit-joy in Hangzhou, China, these smart sofas have also been featured by a few different YouTube influencers, including the over 104,000-follower channel Han's Tech Talk, and the more-than 400,000-follower channel Cymye. Perhaps one tier of comfort down from this over-the-bed sliding desk, this ultimate bed with an integrated massage chair and this all-in-one smart bed and recliner with air filtration, the Smartsofa looks like a viable smart recliner option for anyone with limited space that still wants optimal comfort. You can back this unique 16-in-1 smart recliner at multiple pledge levels from their Kickstarter campaign, starting at $547.52 USD (HKD $4,298). Check out the 16-in-1 smart recliner with voice recognition in action via the video below!
Subscribe To Our YouTube Channel