32 Incredible Modern Luxury Shower Designs For 2022 That'll Surely Make You Envious
By Ryan on 03/16/2022 10:18 AM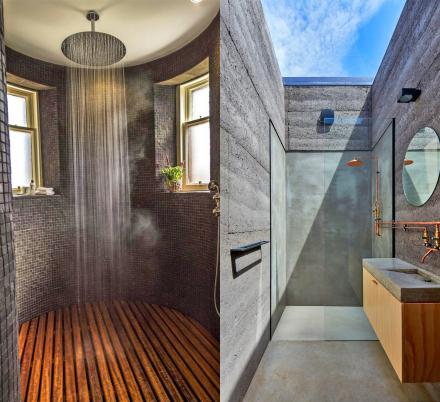 If you're looking to remodel your bathroom, chances are you want you shower to shine and be the spotlight of the room as people enter. Now-a-days, a modern shower design is a necessity in new luxury homes, and if you don't install a great looking shower in your bathroom during a remodel, you're doing yourself a great disservice when it comes time to sell your home. Below, we've found 30 beautifully designed luxury showers that'll surely make you envious, and might just give you the right amount of design inspiration to redesign your own shower or bathroom.
Whether you're looking for shower design inspiration for indoor showers, outdoor showers, modern showers, or industrial showers, we've spotlighted a little bit of everything below. These luxurious shower examples below will not only offer a great spot to clean yourself and get ready for the day, some of them are practically a gorgeous getaway that you can go to each morning as you get ready and relax in pure bliss until you get back to the grind of the word day.
1. A beautiful circular tile shower with a rainfall shower head and plank flooring that hide the drain underneath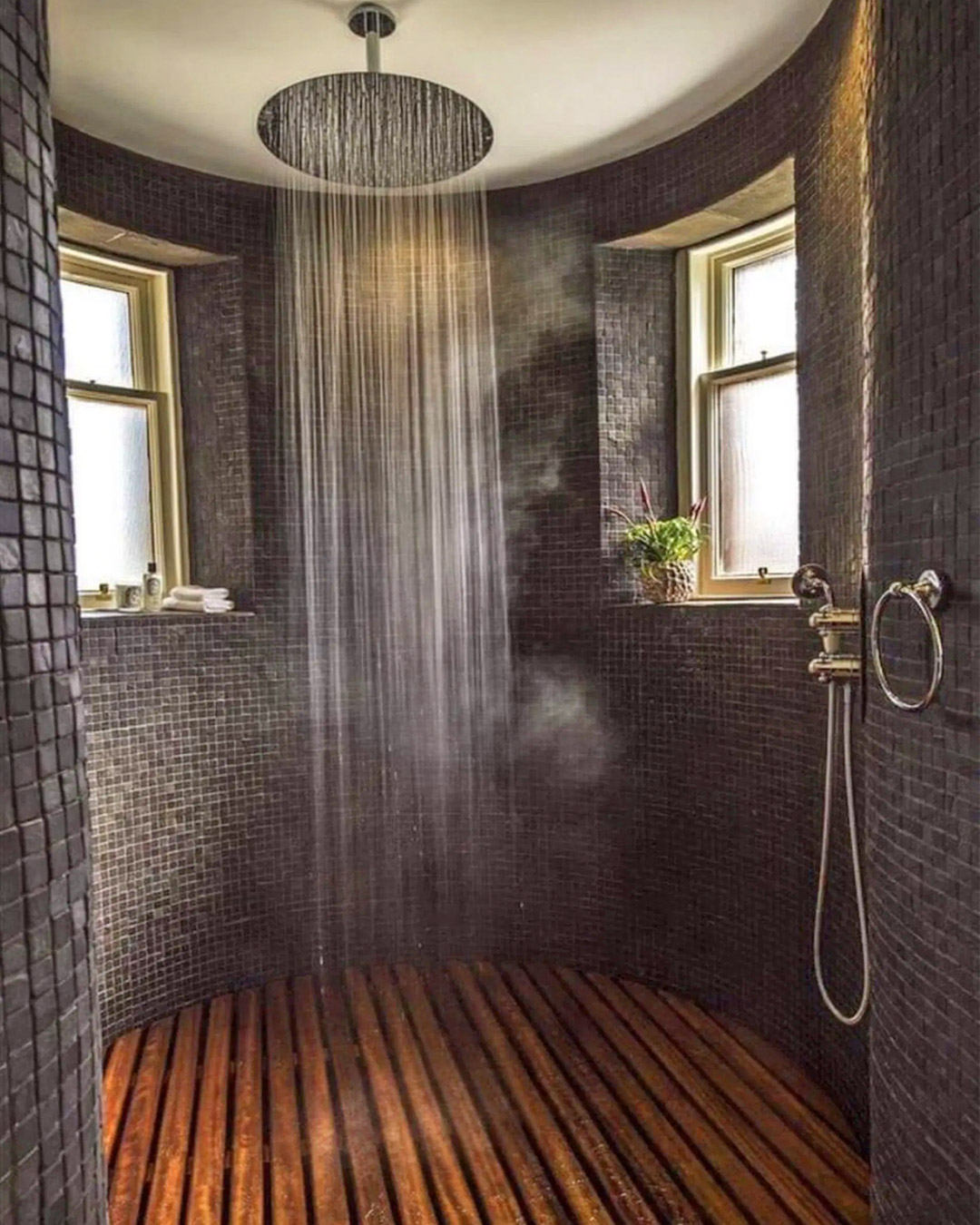 2. A mixture of wooden and ceramic tile shower with a beautiful opening up top to view the sky while you shower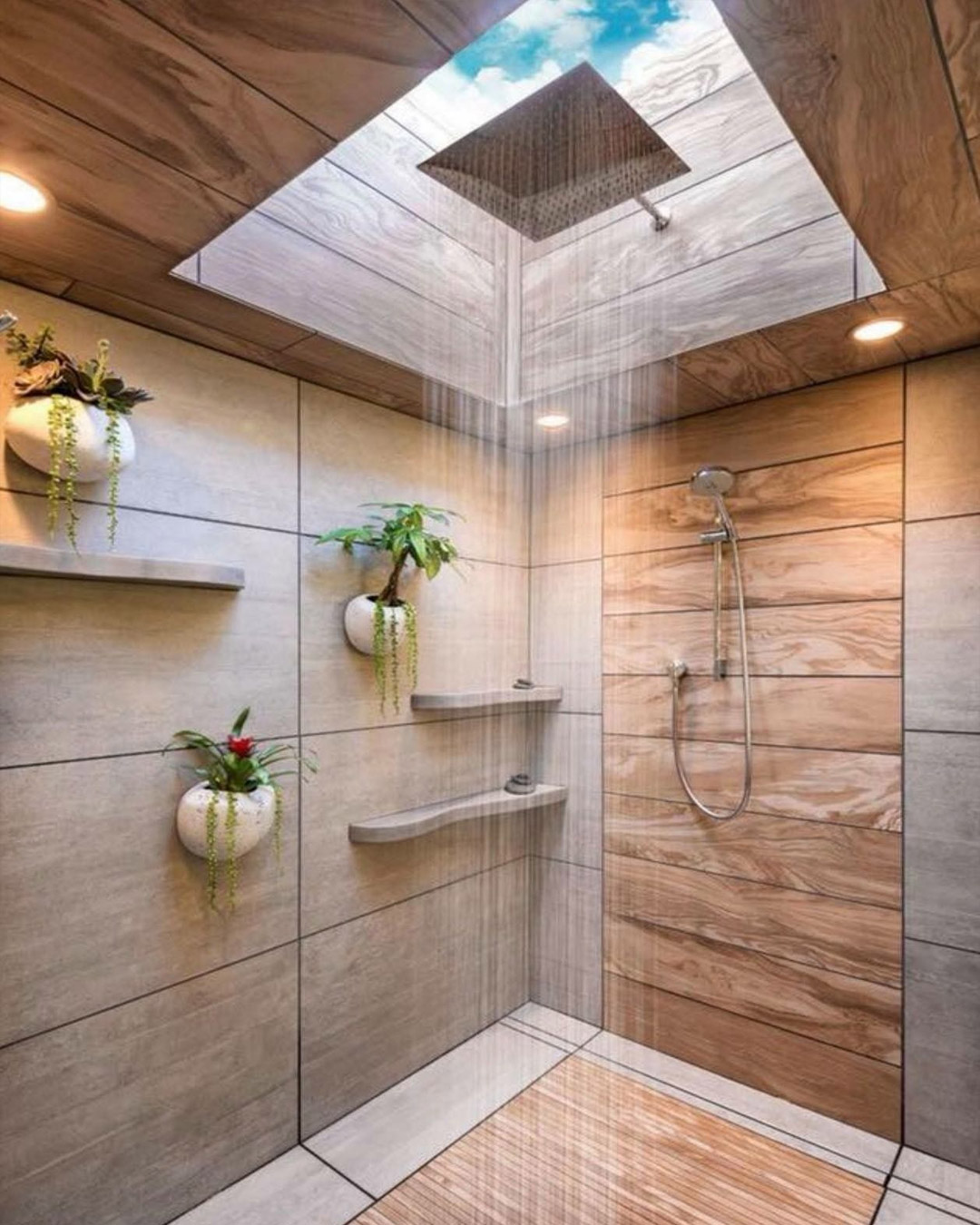 3. This modern shower design features a room divider between the main bathroom and the glass shower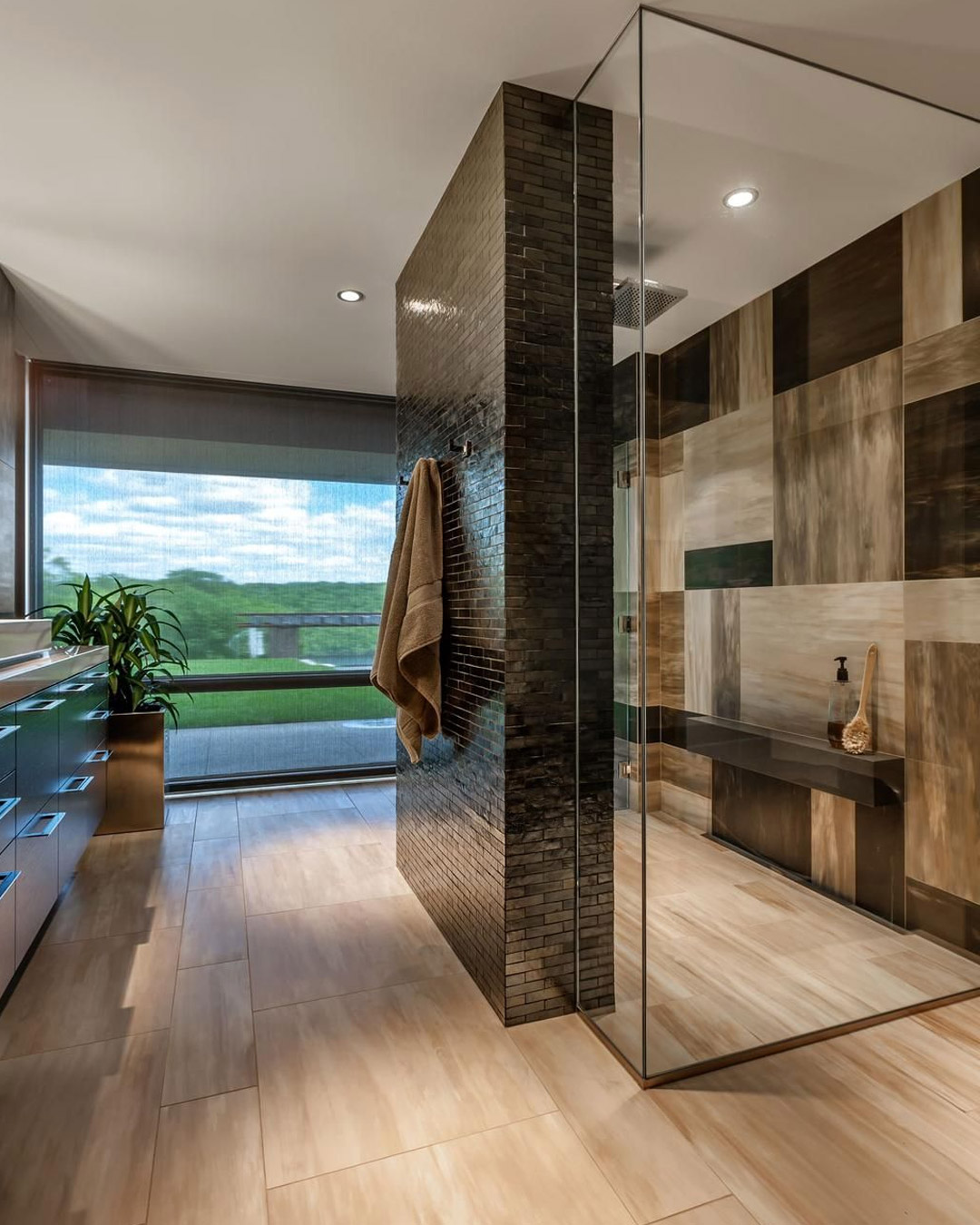 4. This shower head comes right out of a pillar in the middle of beautiful open bathroom design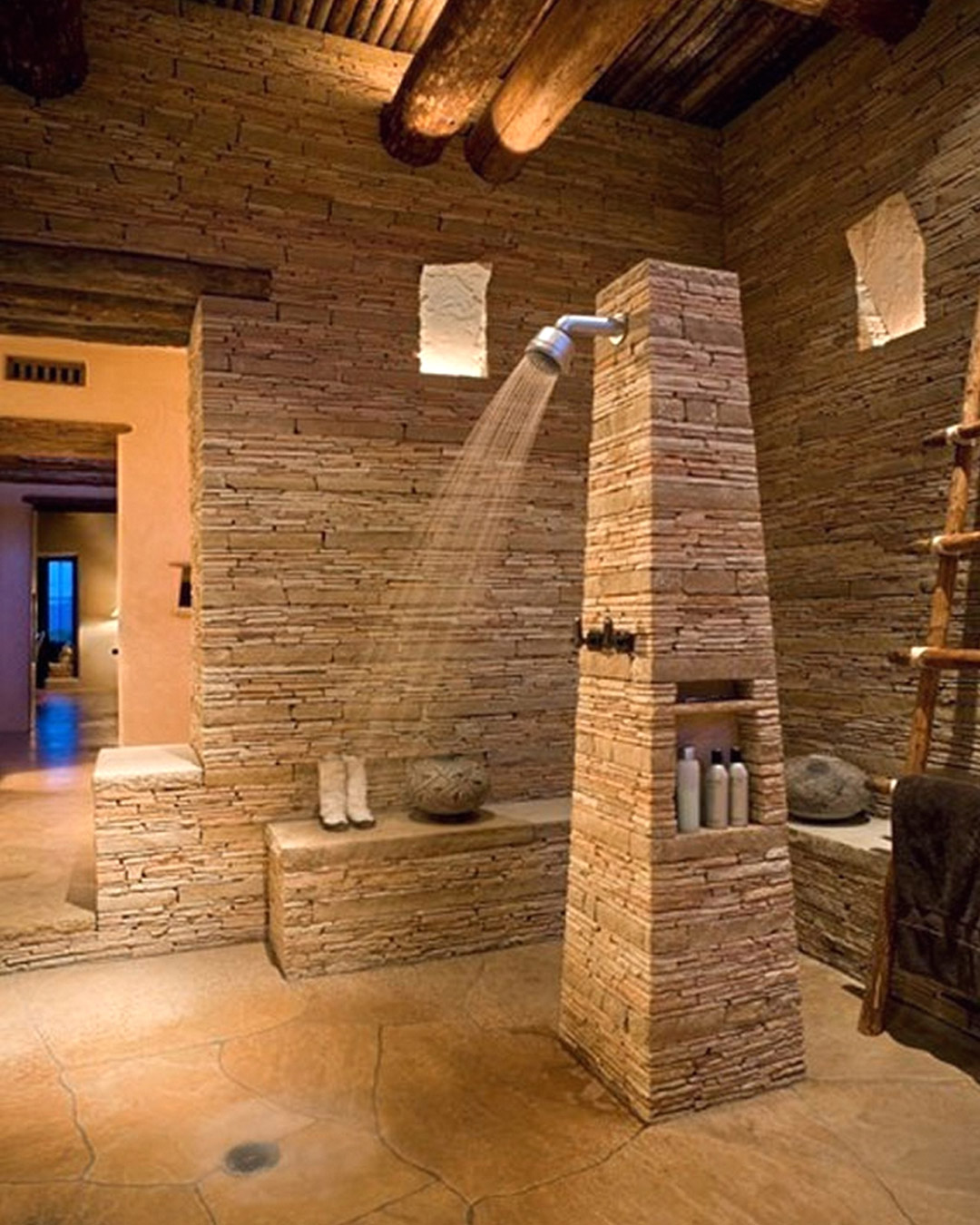 5.Open the door next to the shower to hop in a tub that sits outdoors with a view of the sky while you relax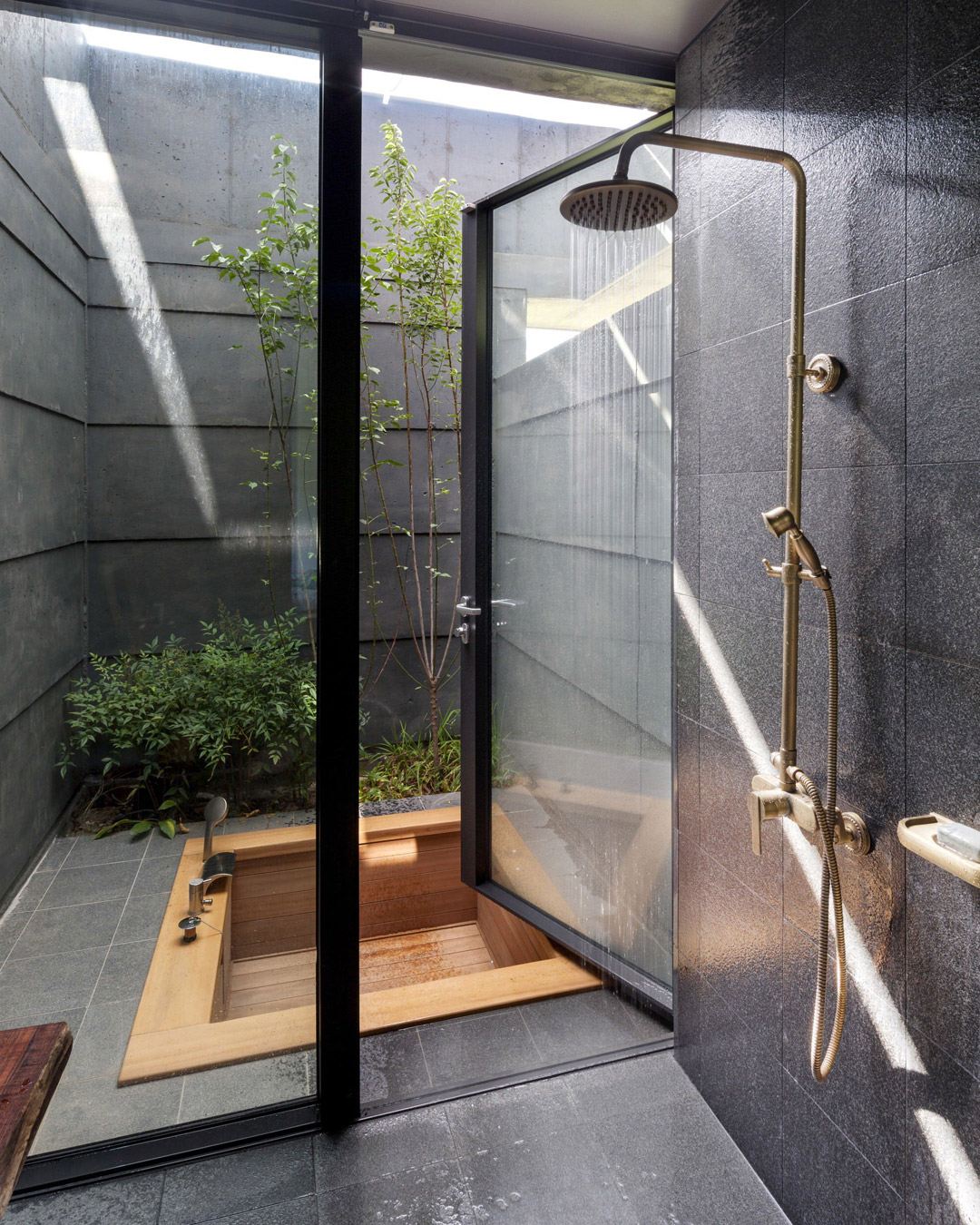 6. A shower design that sits outside under a pergola, so you can shower with nature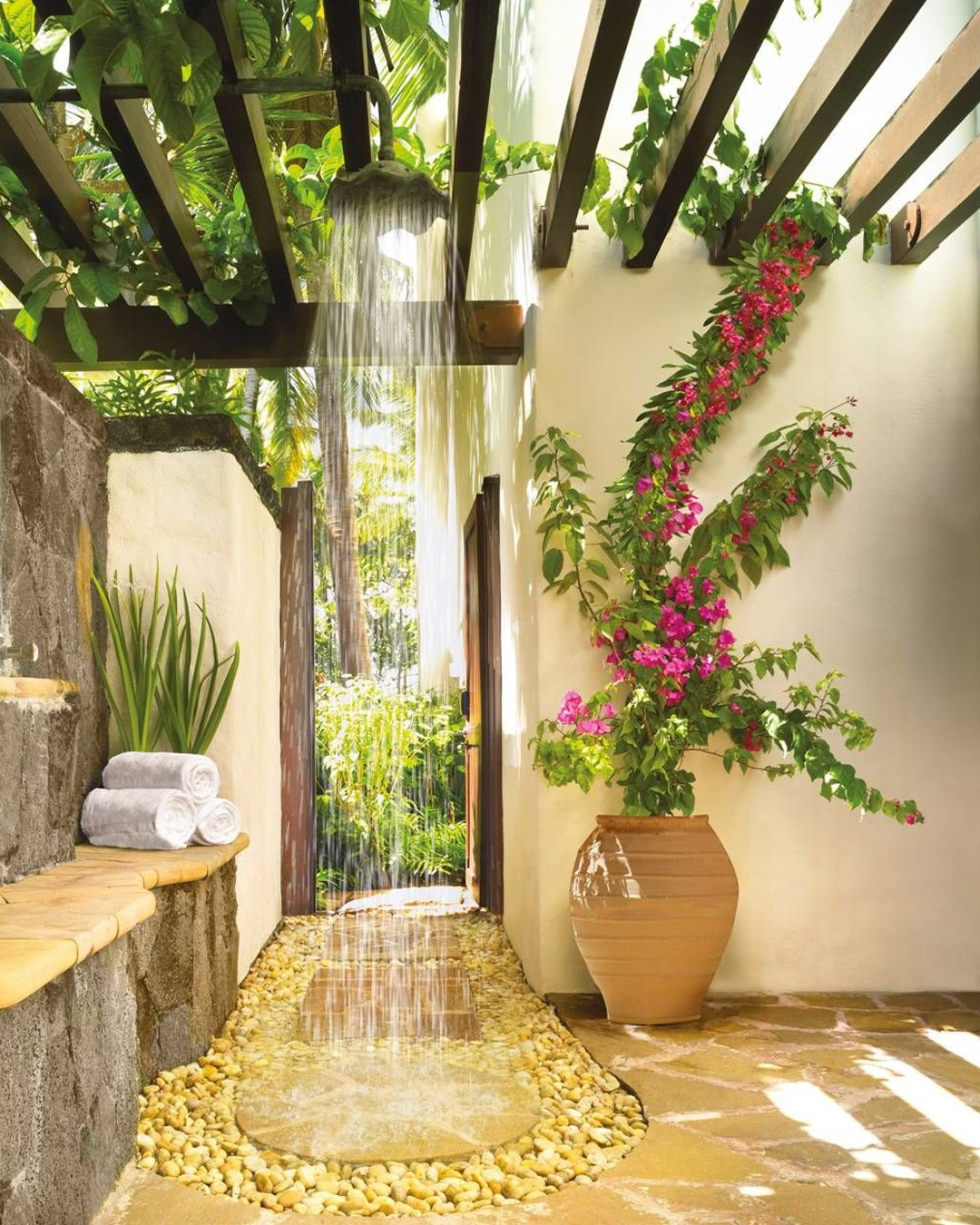 7. This dual rain head shower has a beautiful rock wall design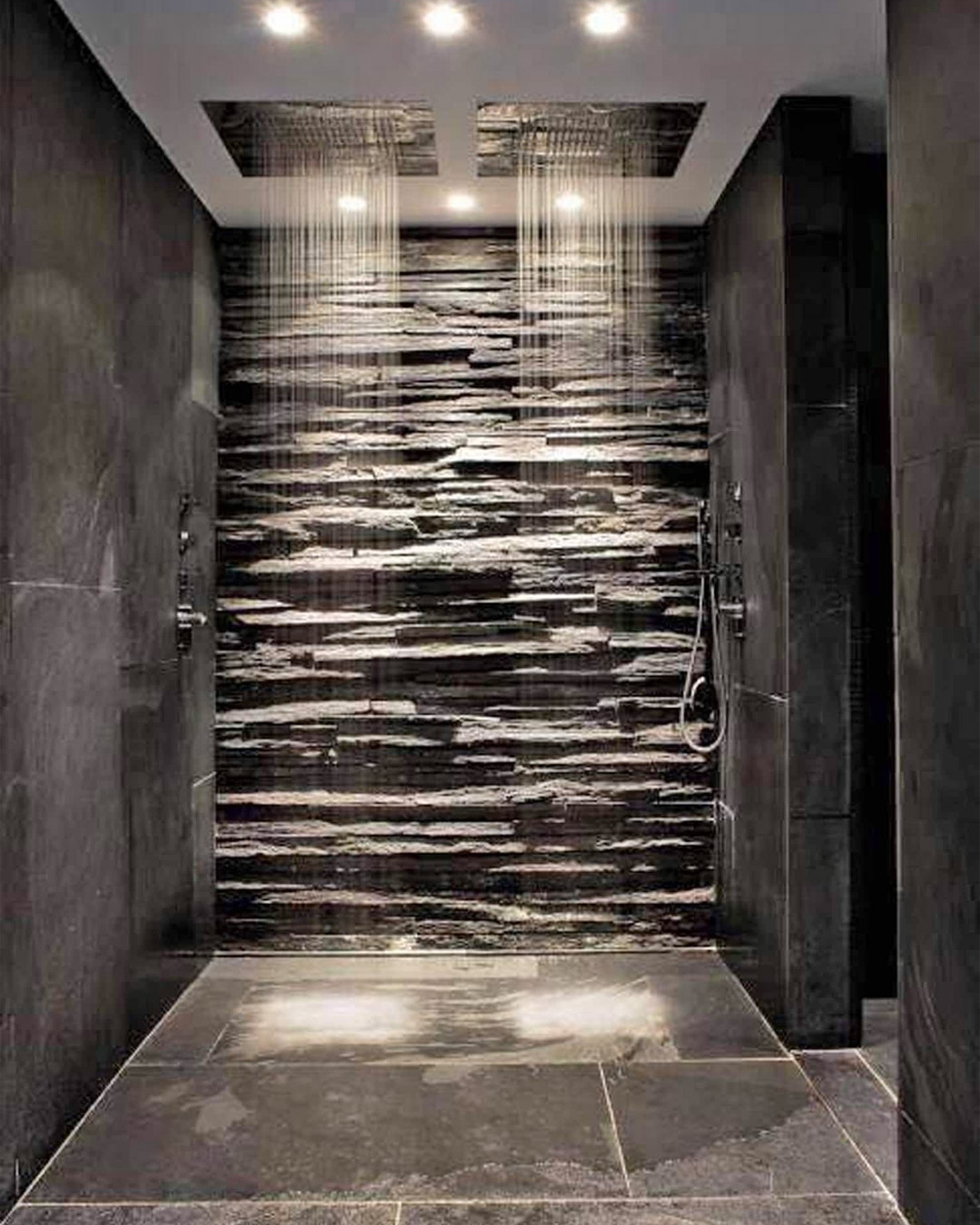 8. A modern wooden shower design with multiple shower heads that protrude from the wall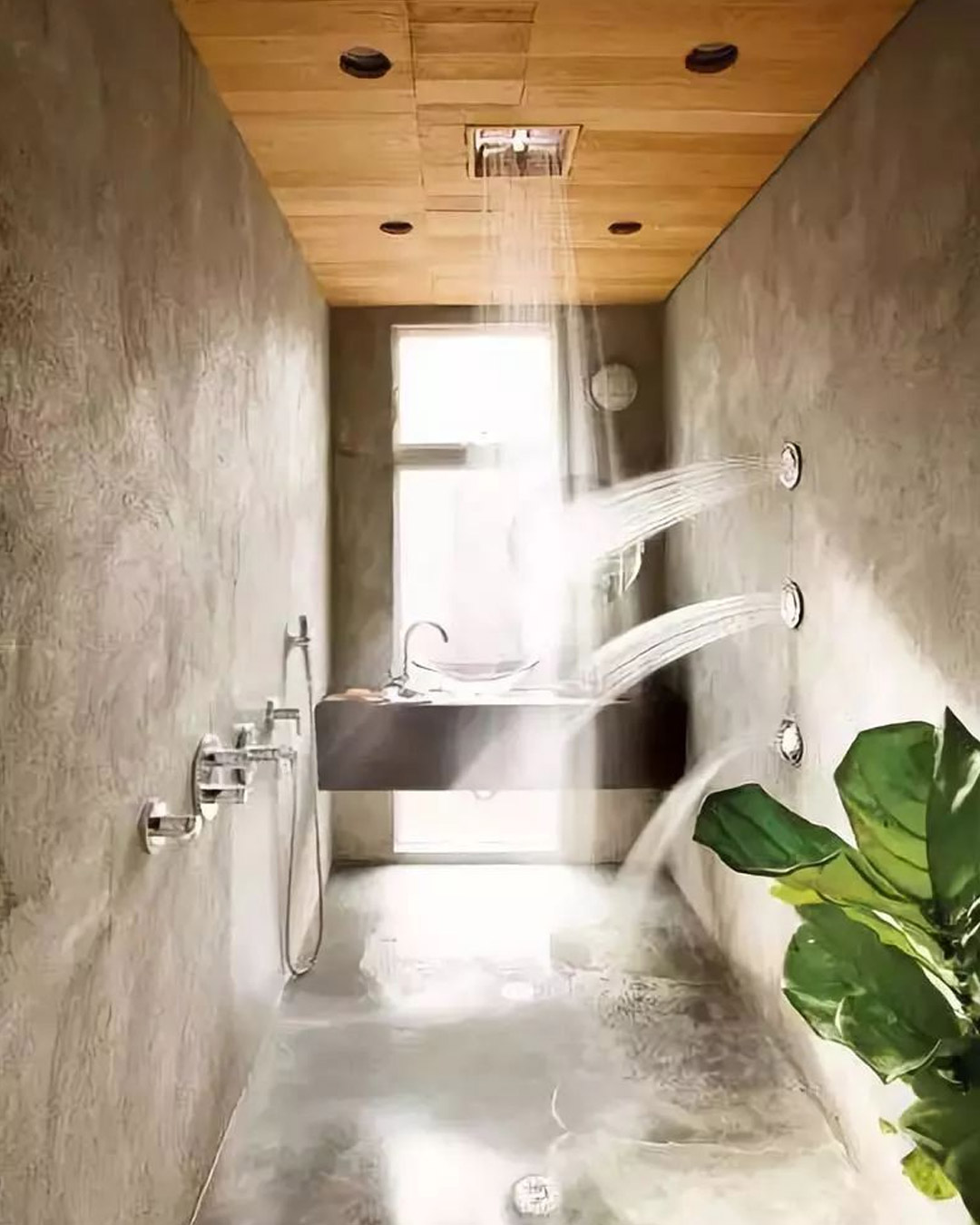 9. This tile filled bathroom combines a winding tub with a shower head that comes right from the ceiling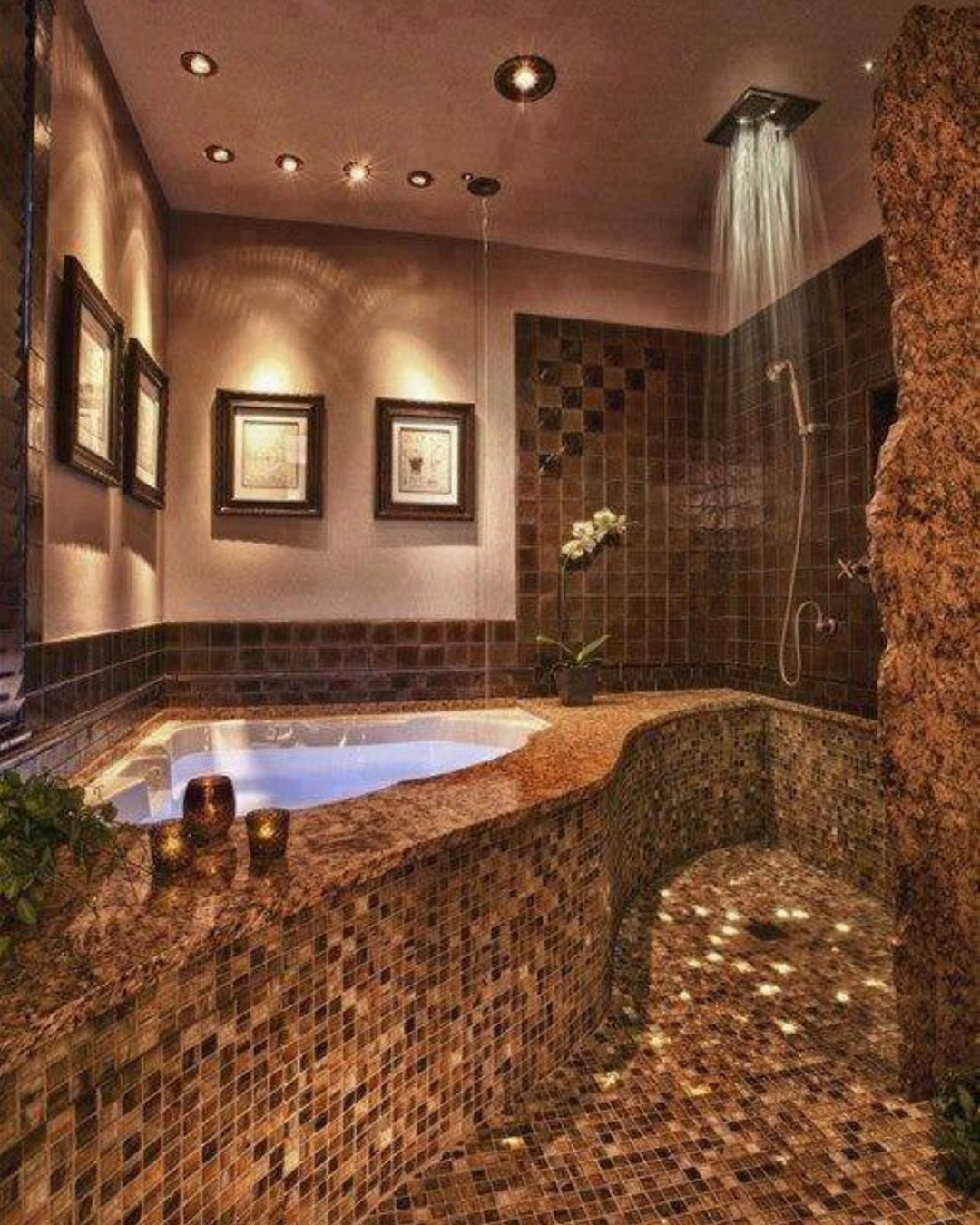 10. A pure luxury shower room that's circular with room for 2 to shower at the same time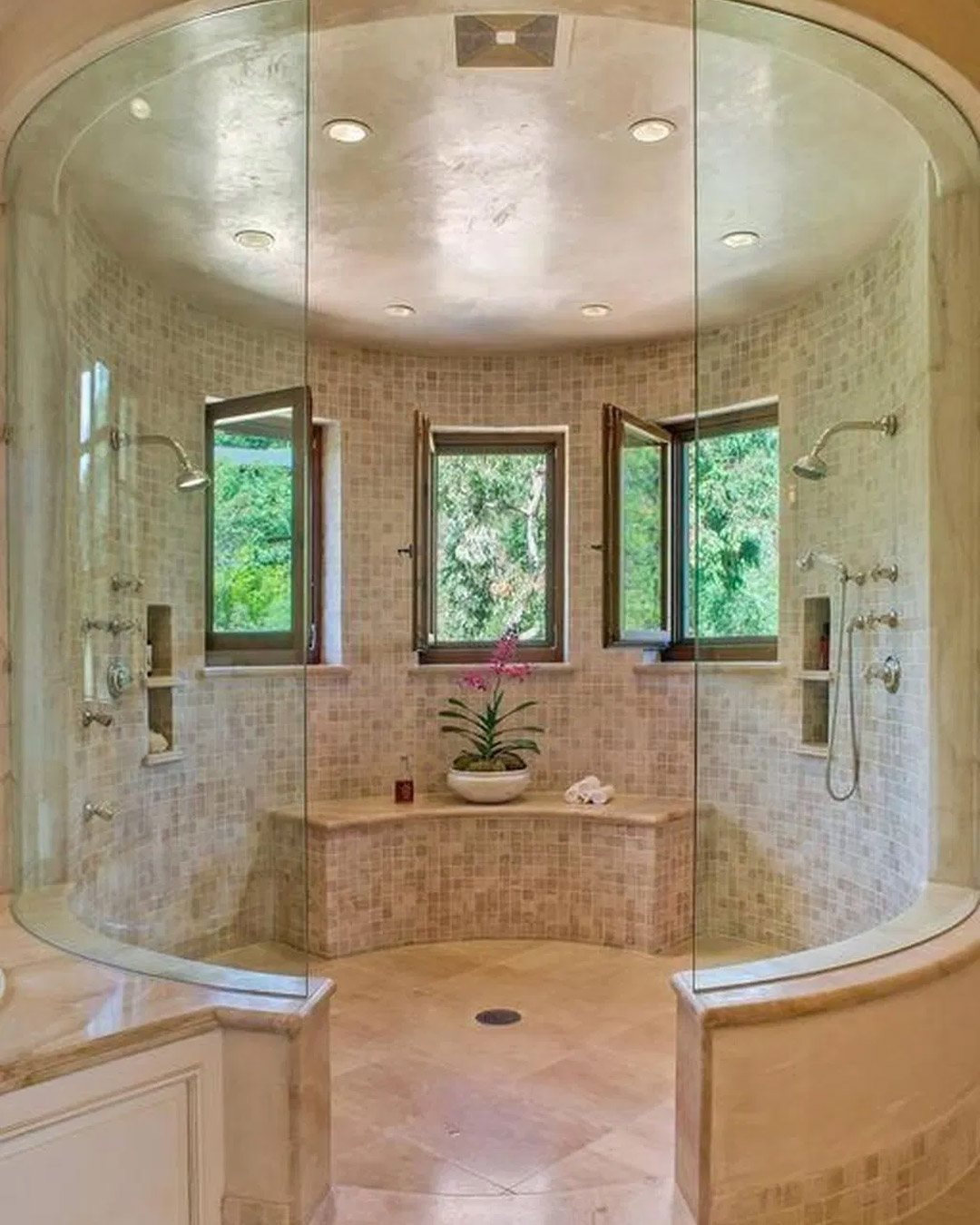 11. Amazing modern shower design with separated controls on a half-wall where you can turn it on before entering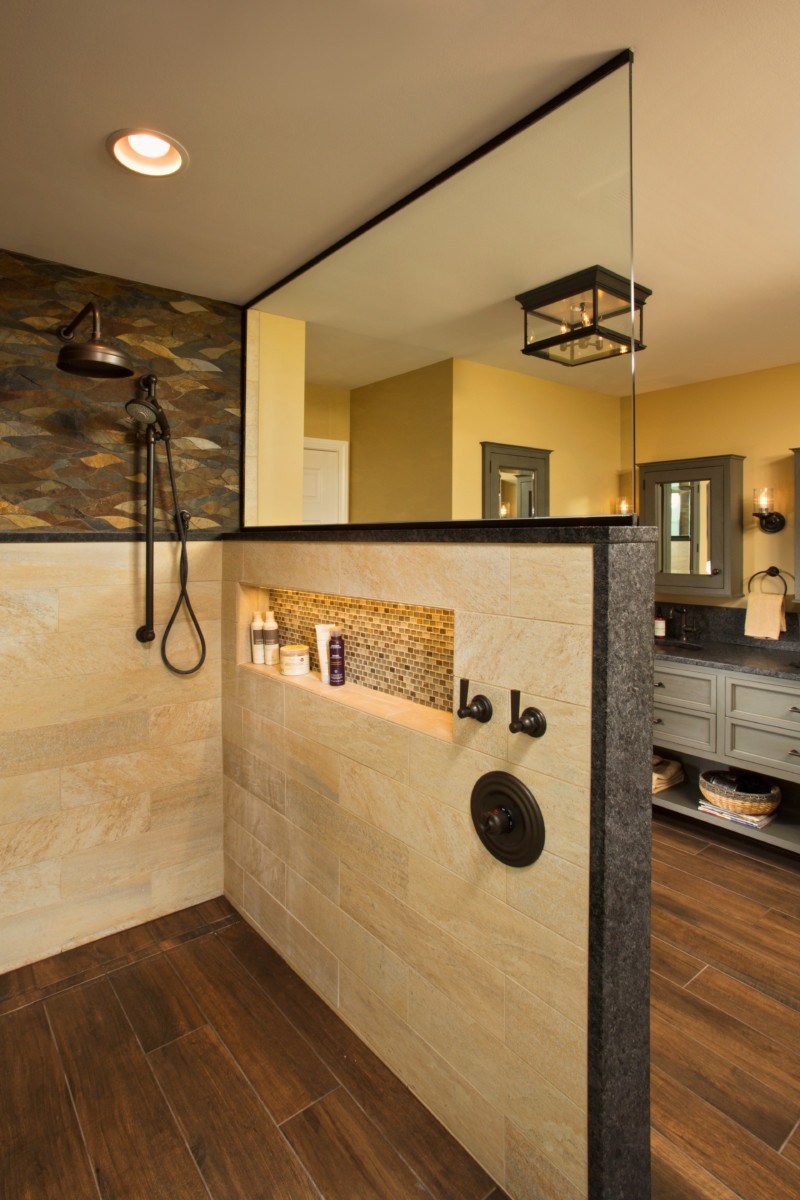 12. incredible shower design surrounded by granite with a lighted shower head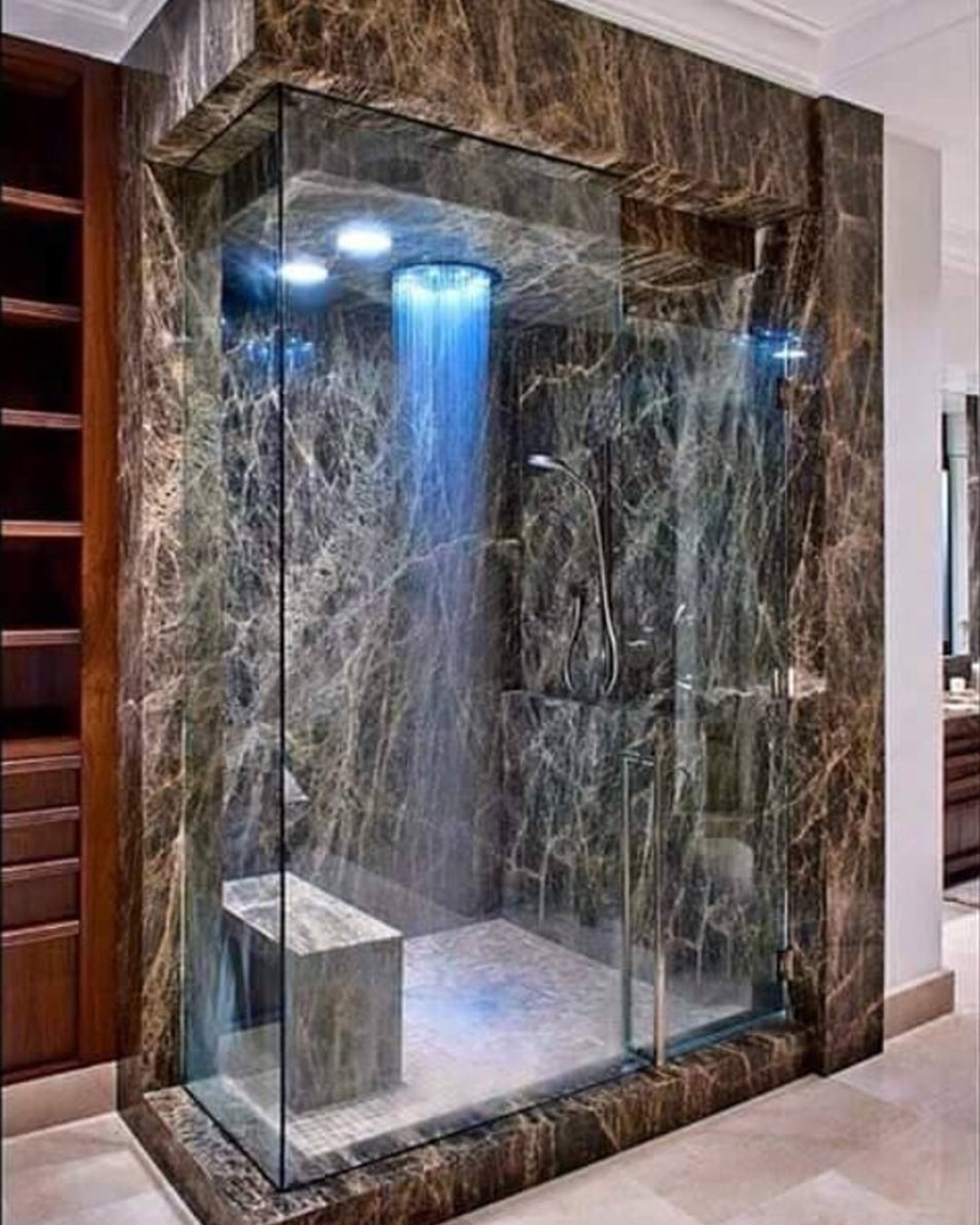 13. This tub has a waterfall shower flowing into it from above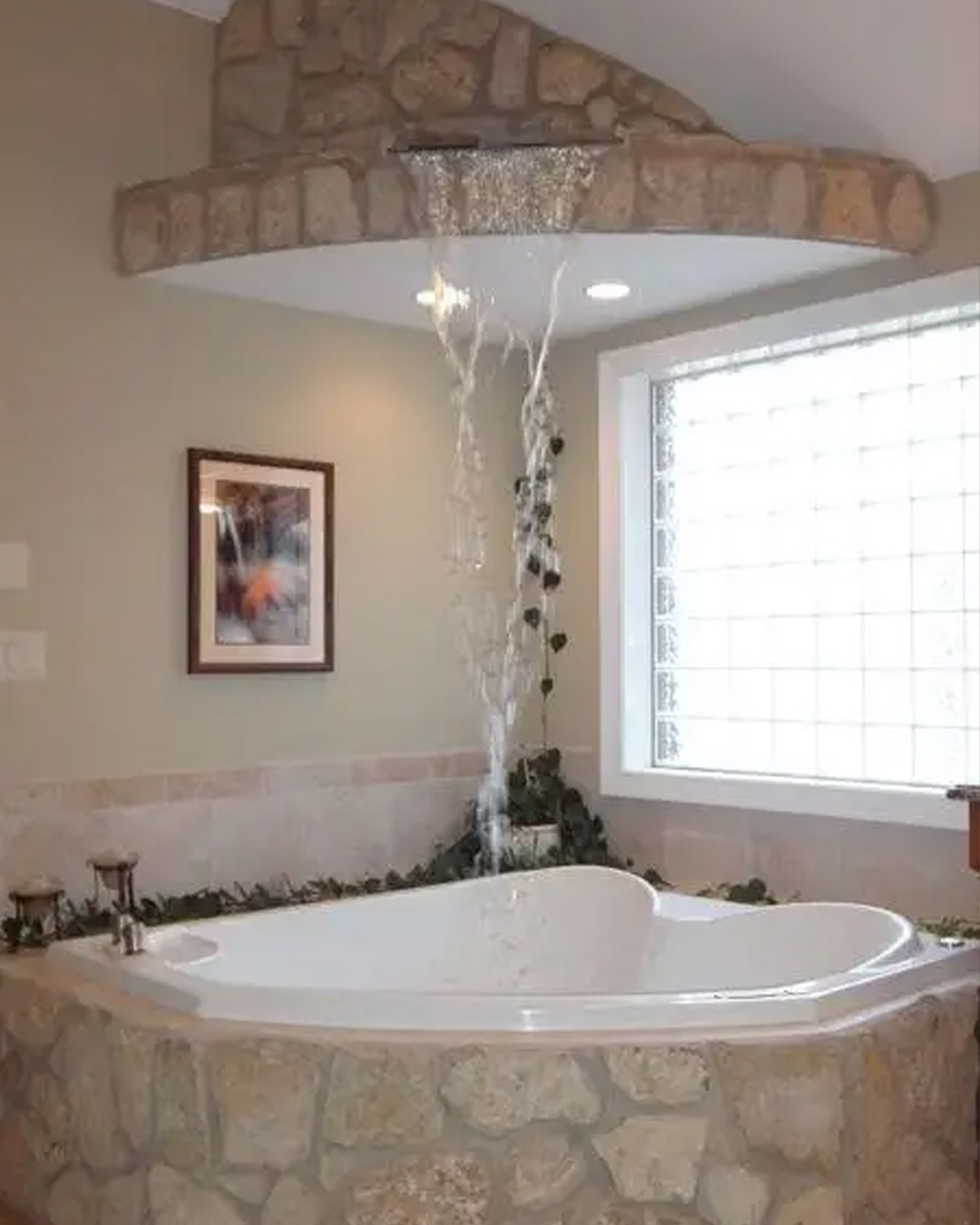 14. Another beautiful modern tub and shower combo with an over-sized raindrop shower head flowing right into it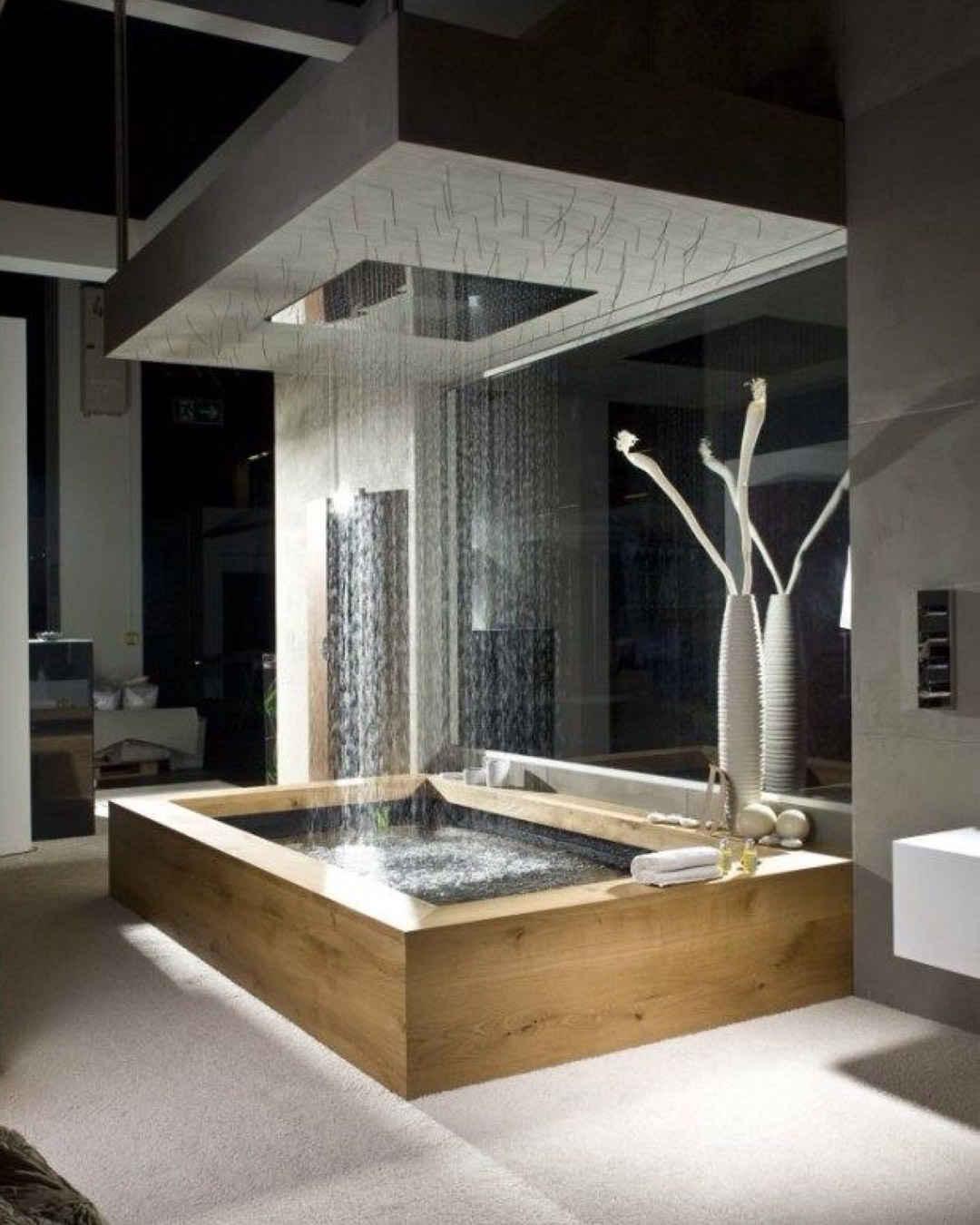 15. A great industrial design shower with piping surrounded by a minimal glass casing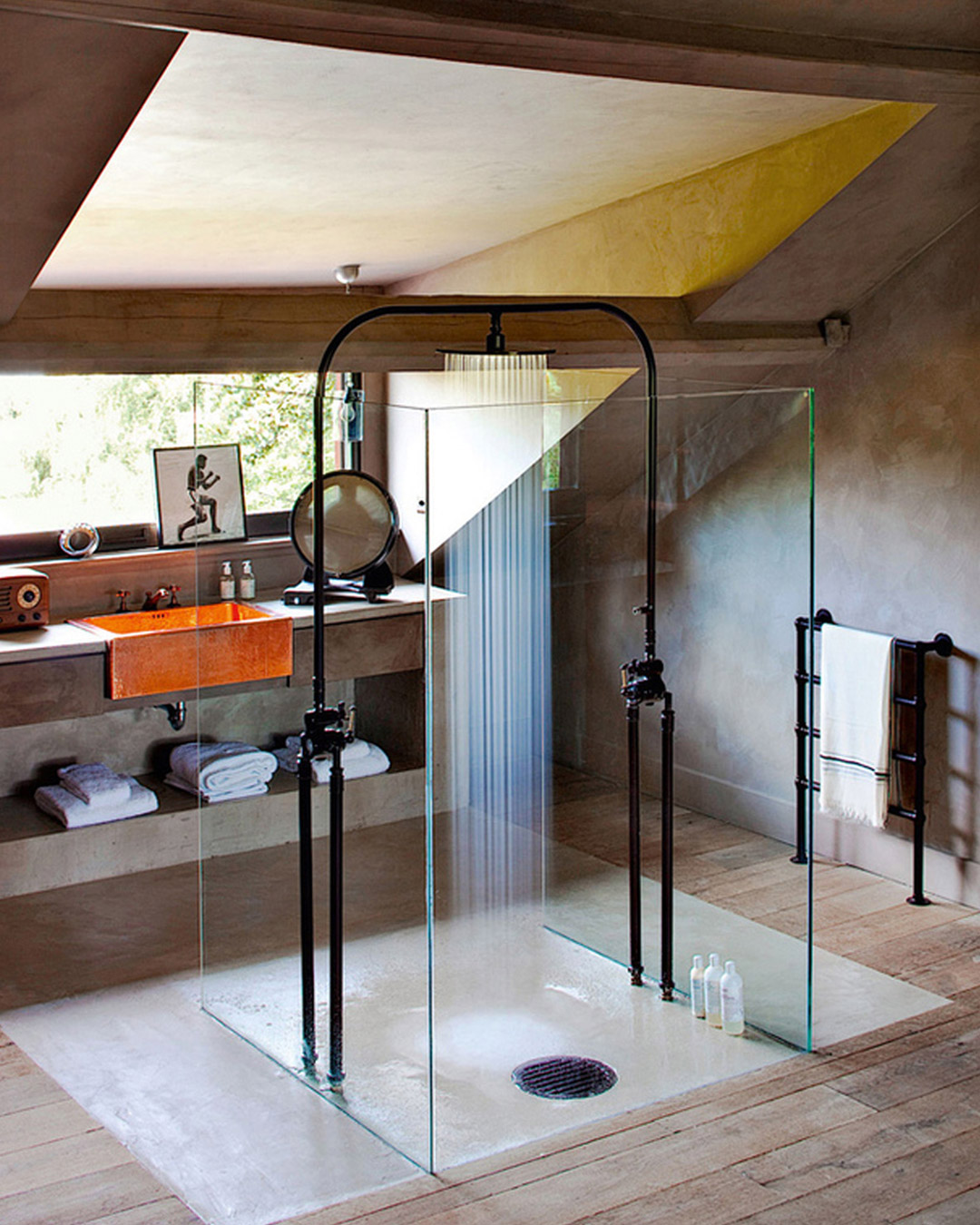 16. A shower built right into the side of a rock cave with a toilet built right into it as well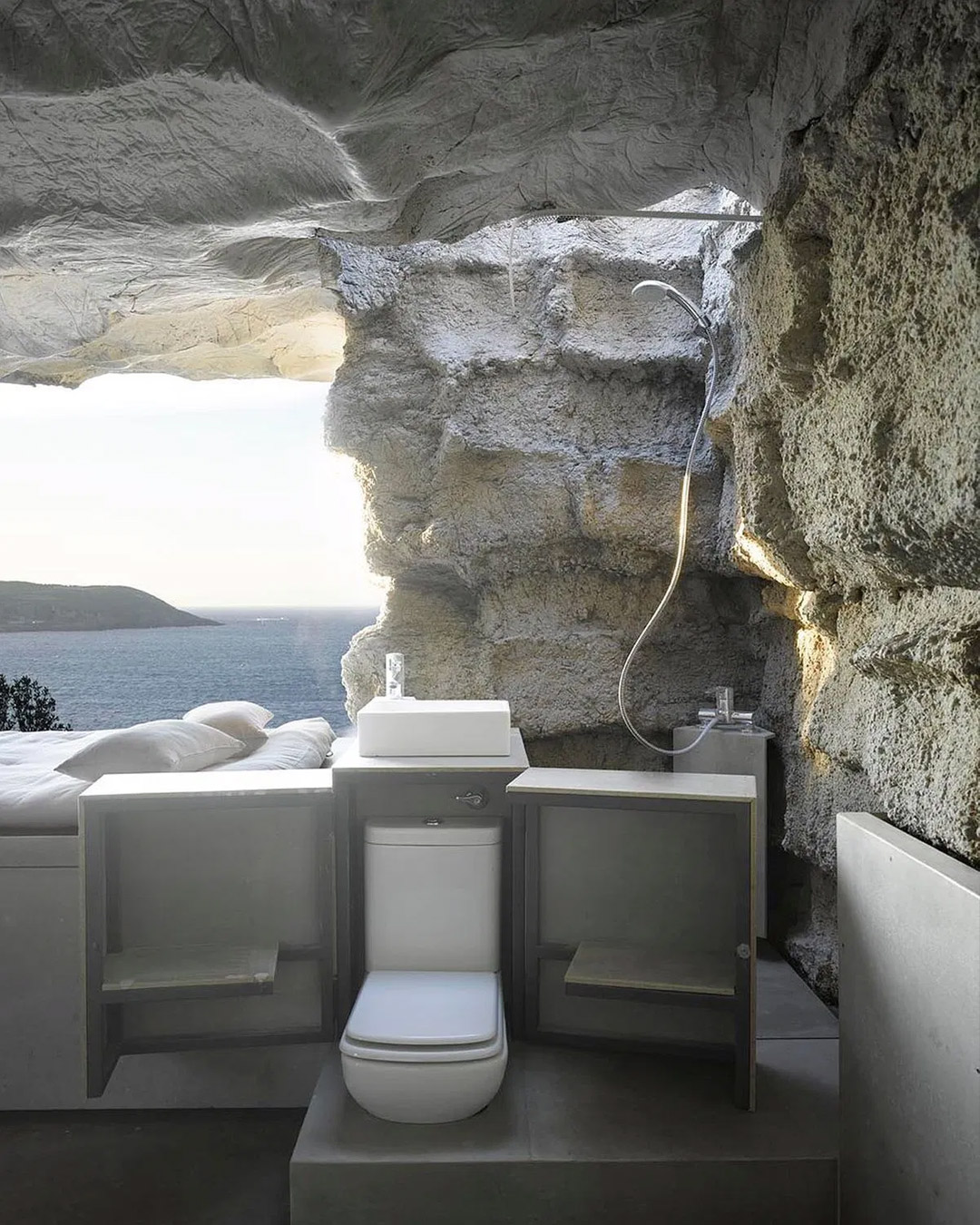 17. A beautiful modern and minimal shower design with a giant boulder for a bonus design effect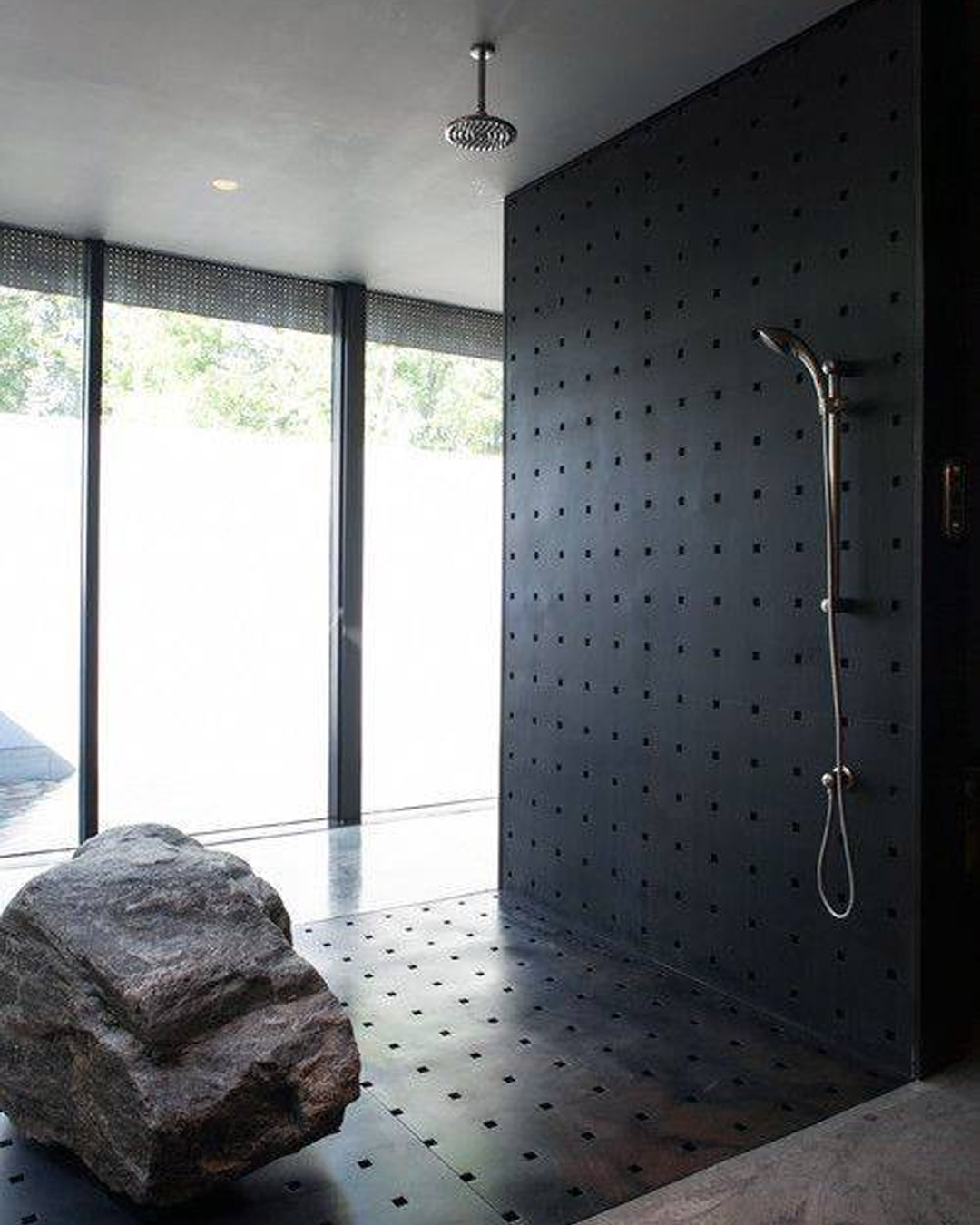 18. This beautiful outdoor shower is surrounded by stone tile, and features industrial piping for the shower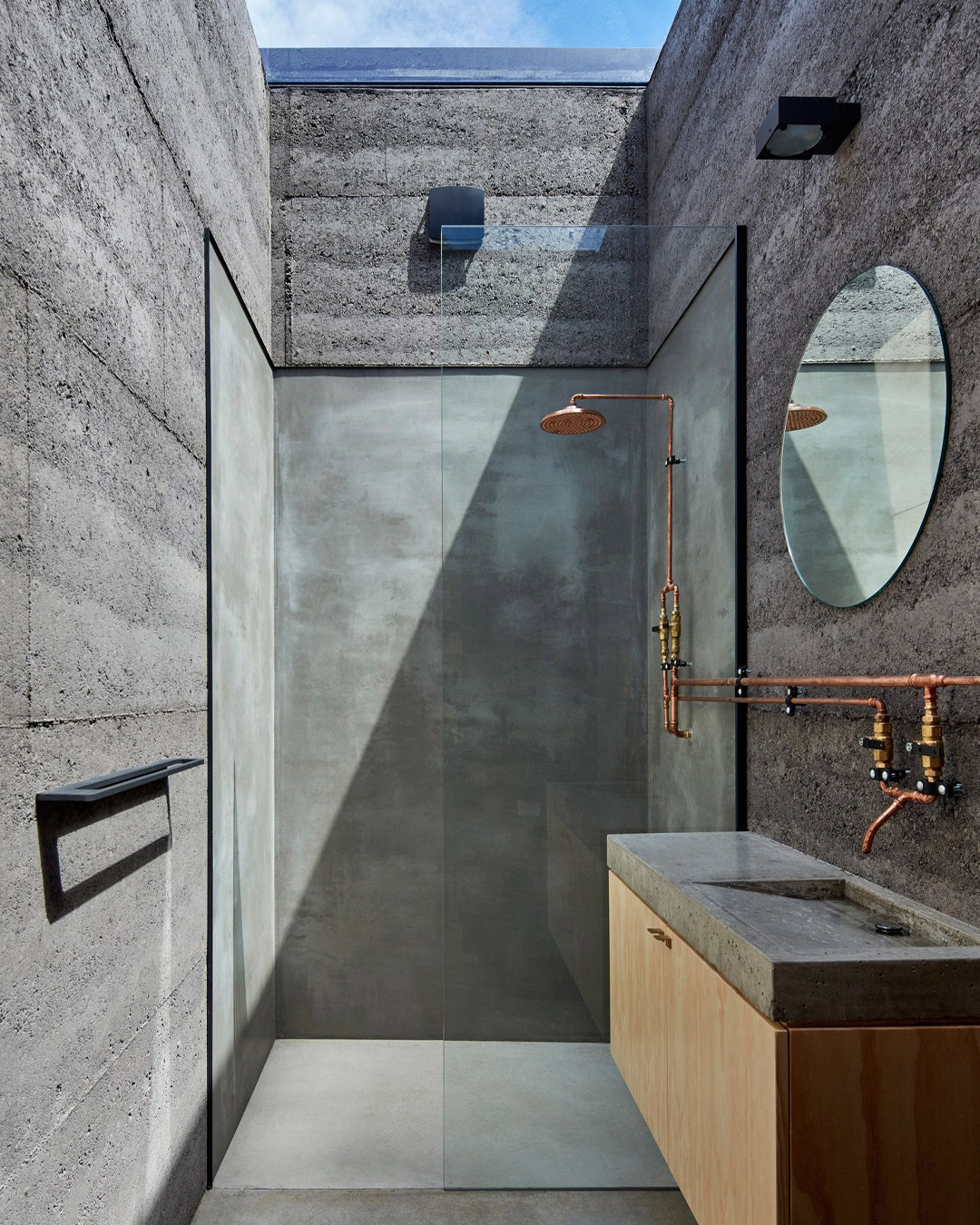 19. This unique shower is made using color changing tiles that change color when hot water gets splashed onto them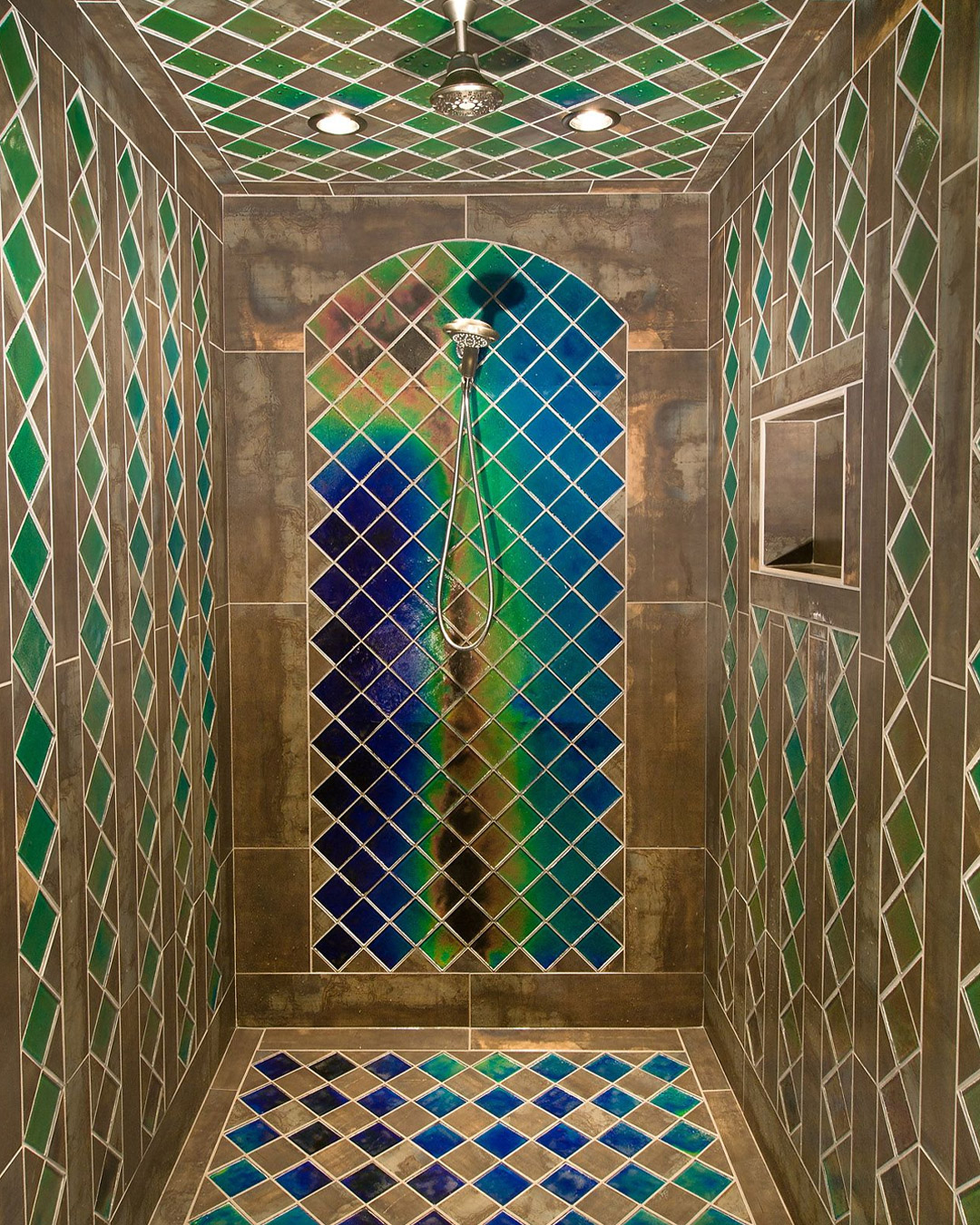 More info here
20. A pure luxury shower and bathroom design with a lounge seat that fills with water right next to the ceiling installed rain fall shower head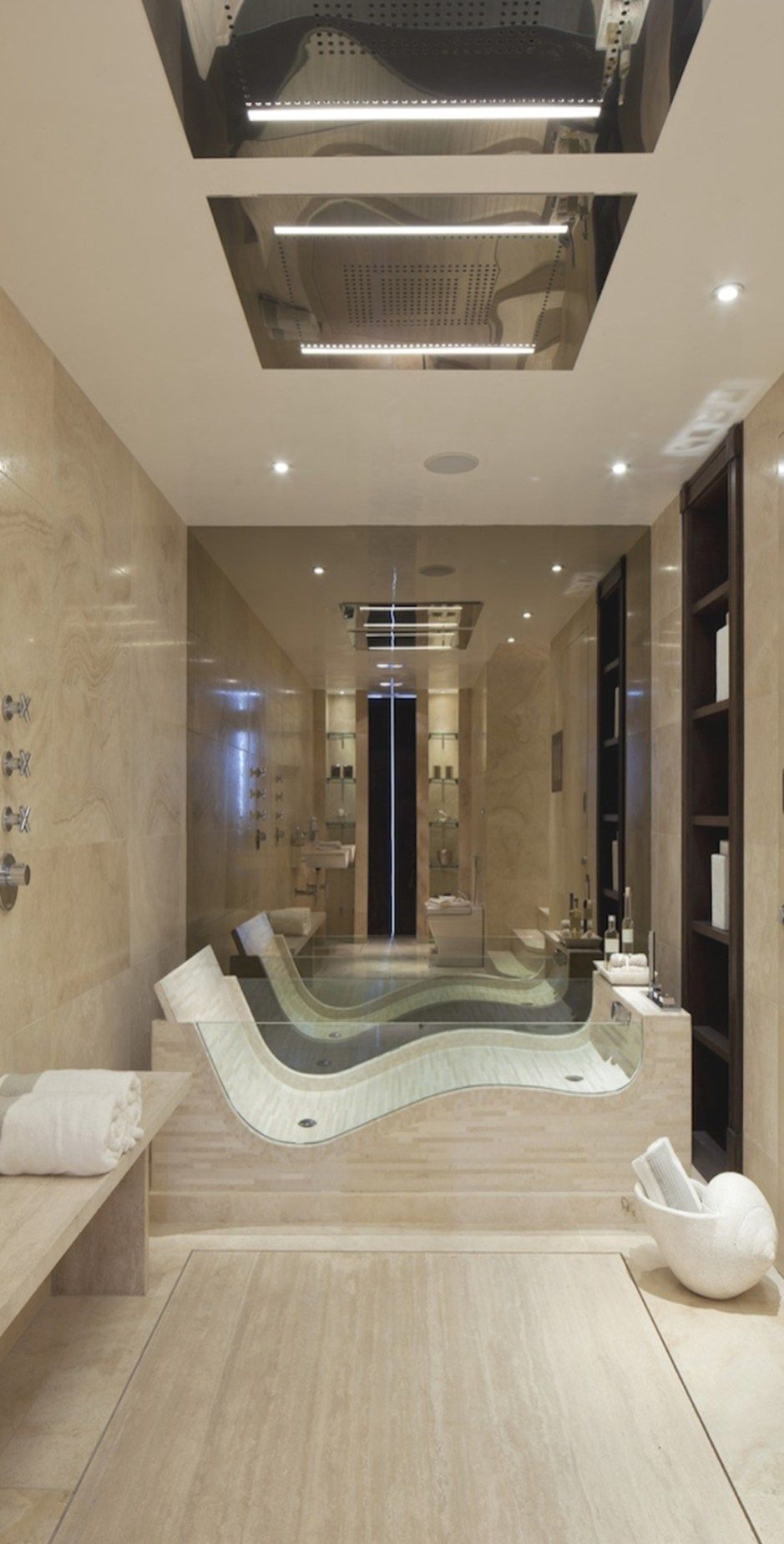 21. A wrap-around divider wall lets you shower in privacy in this uniquely designed modern shower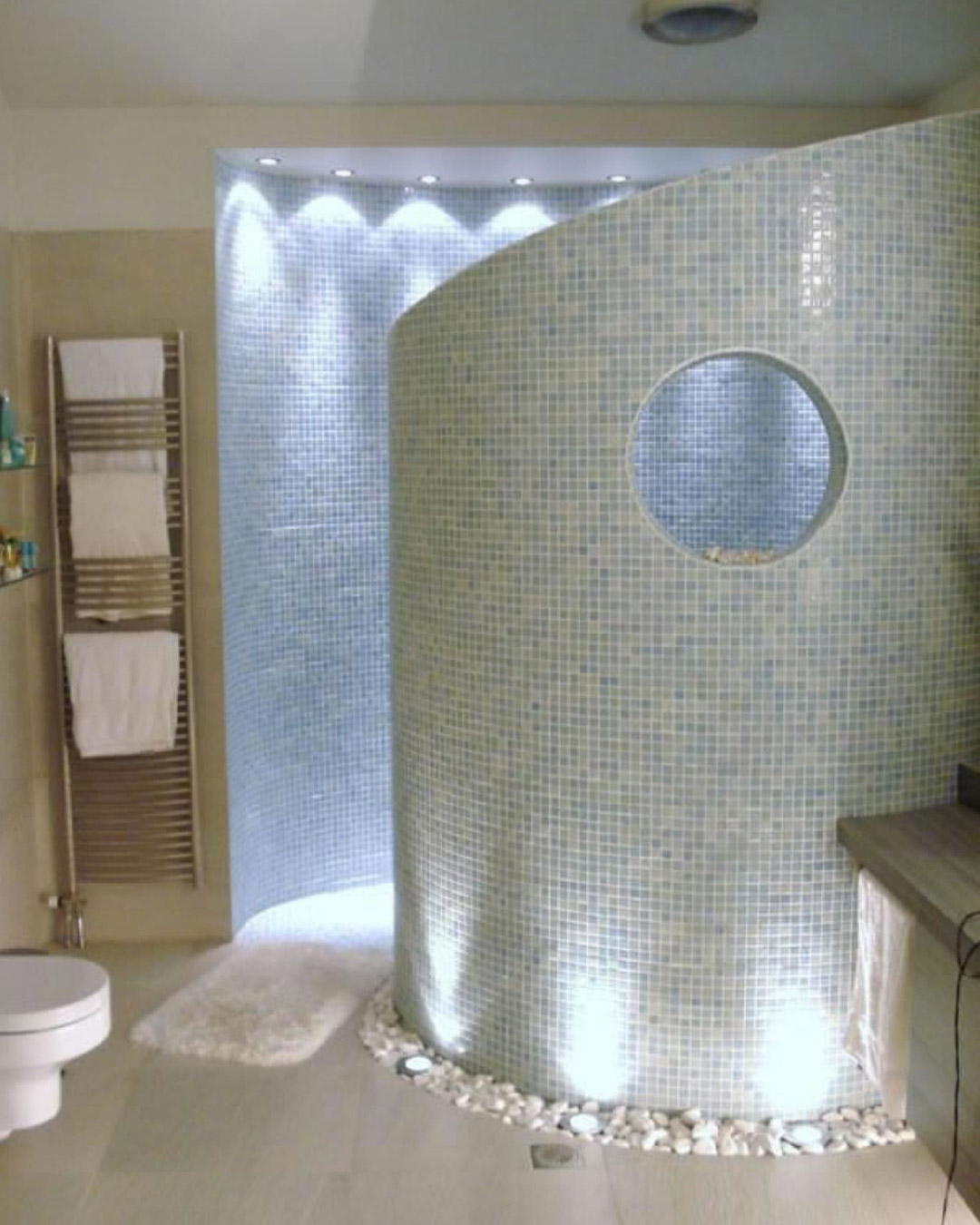 22. An amazing modern shower design with a mixture of tile and wood planks and a glass divider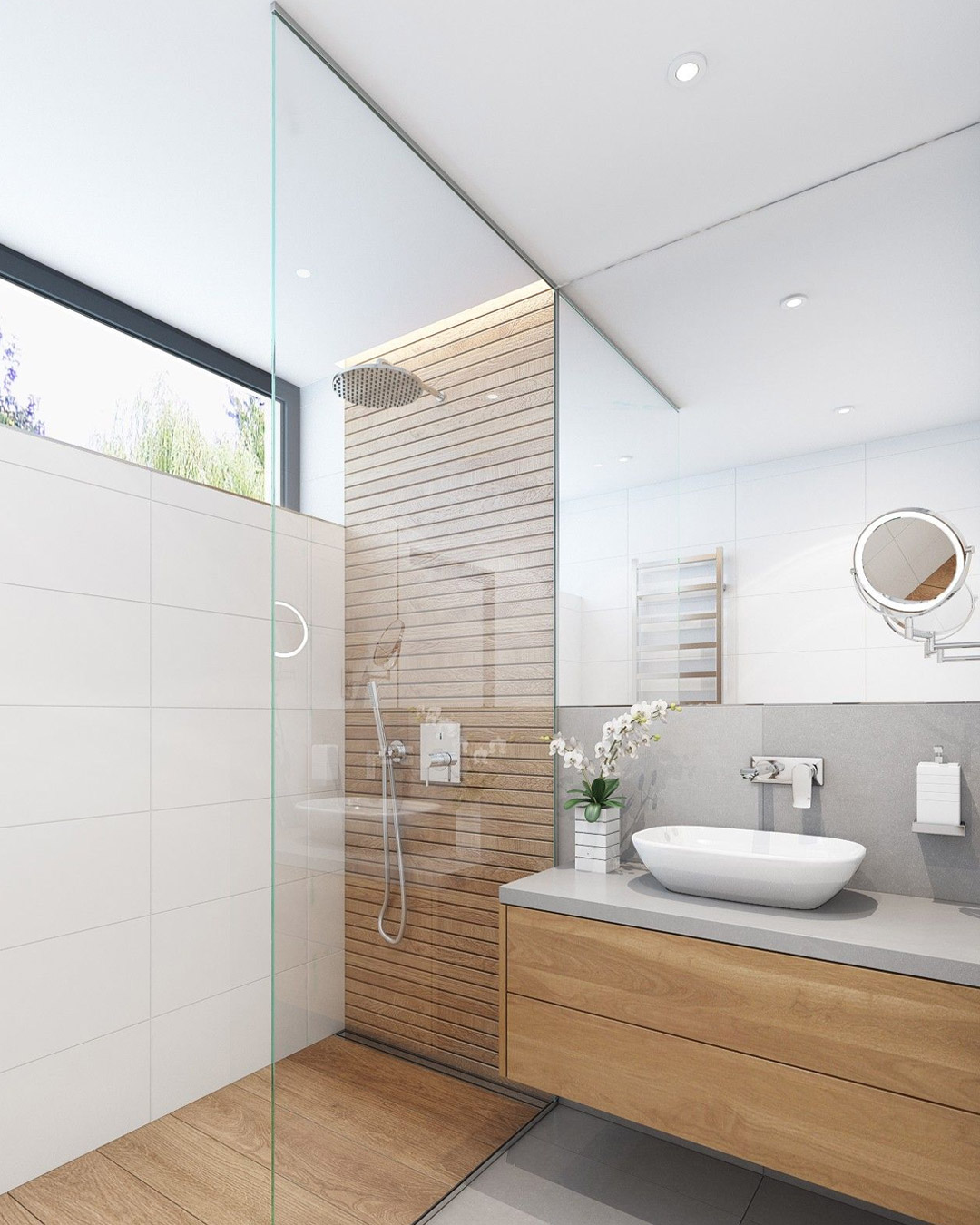 23. A concept of a futuristic shower and bathroom that's sure to make anyone envious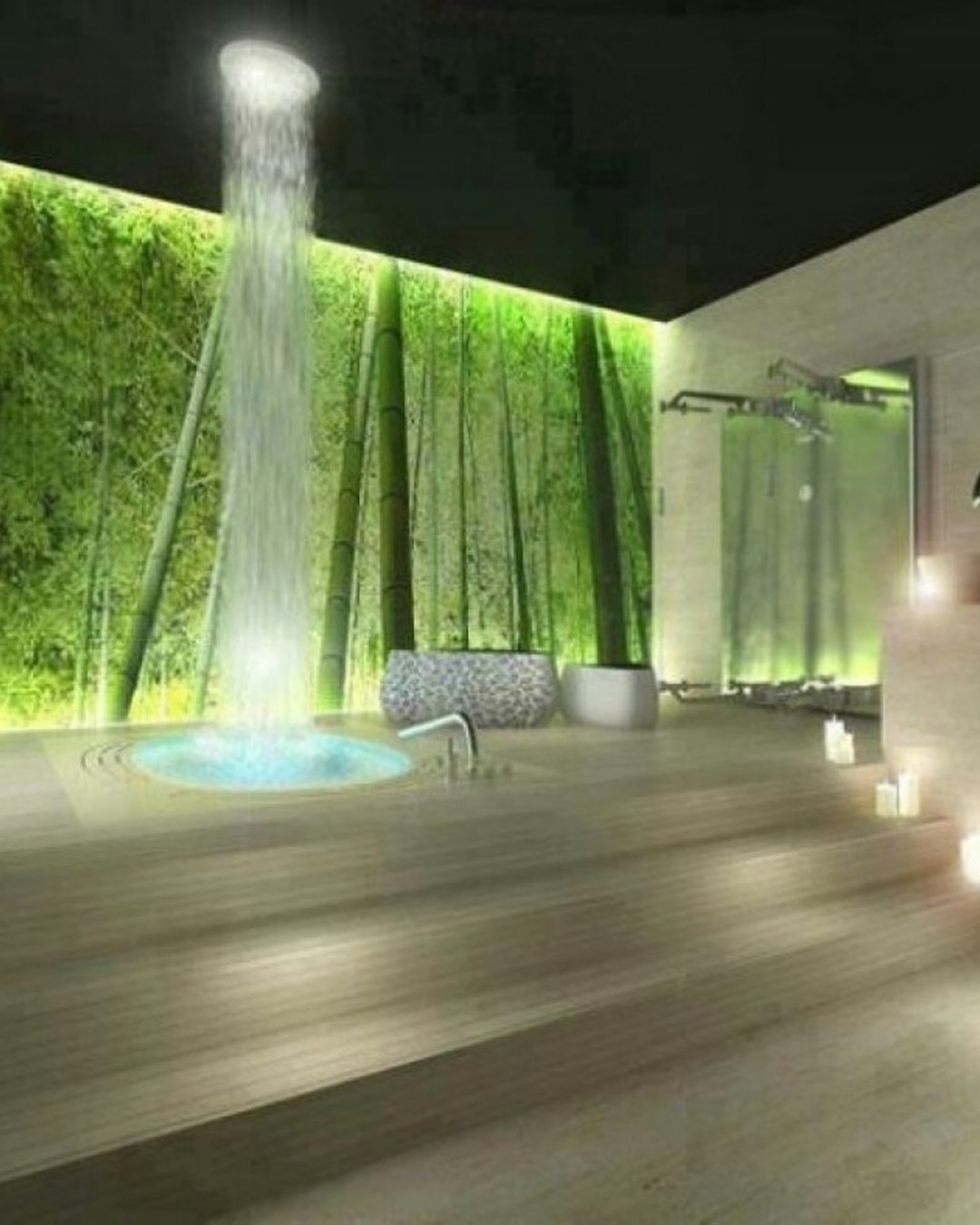 24. A dual ceiling mounted shower head that simulates real rain drops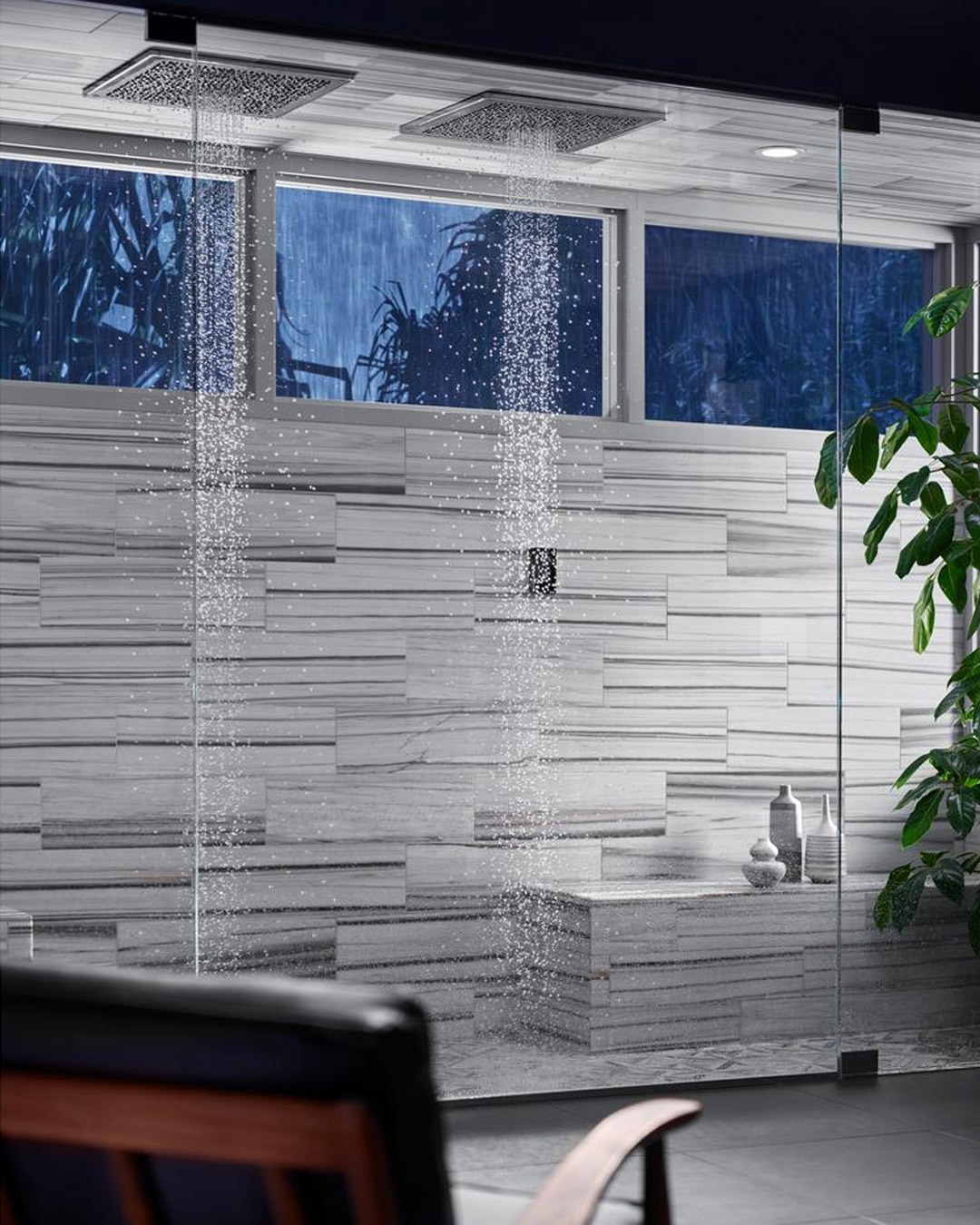 More info here
25. A futuristic all-in one circular shower system that surrounds you with shower heads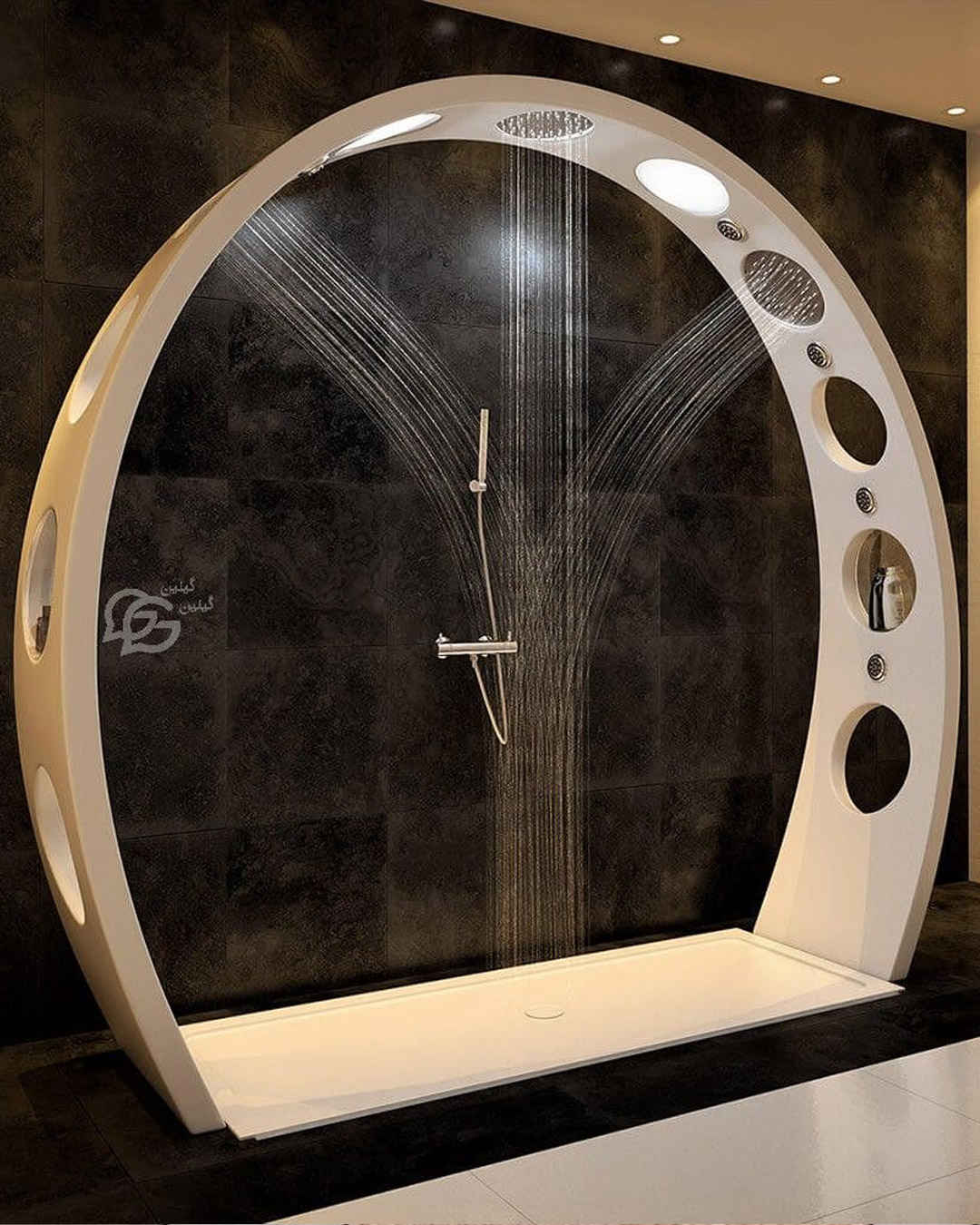 26. A luxury walk-in shower design with a giant ceiling mounted rainfall shower head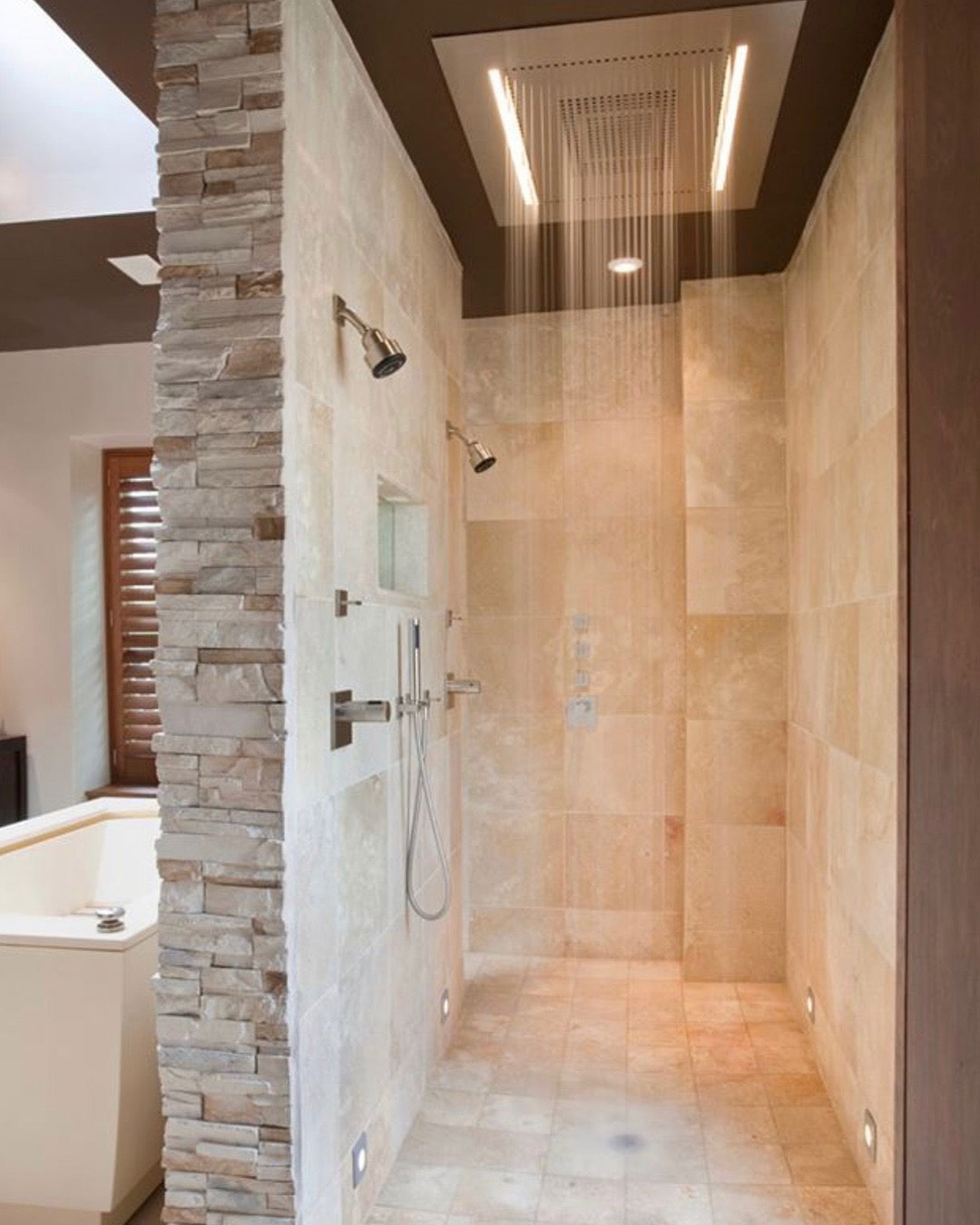 27. This nature-esque bathroom design has a giant ceiling shower head that flows right into a half-tub on the ground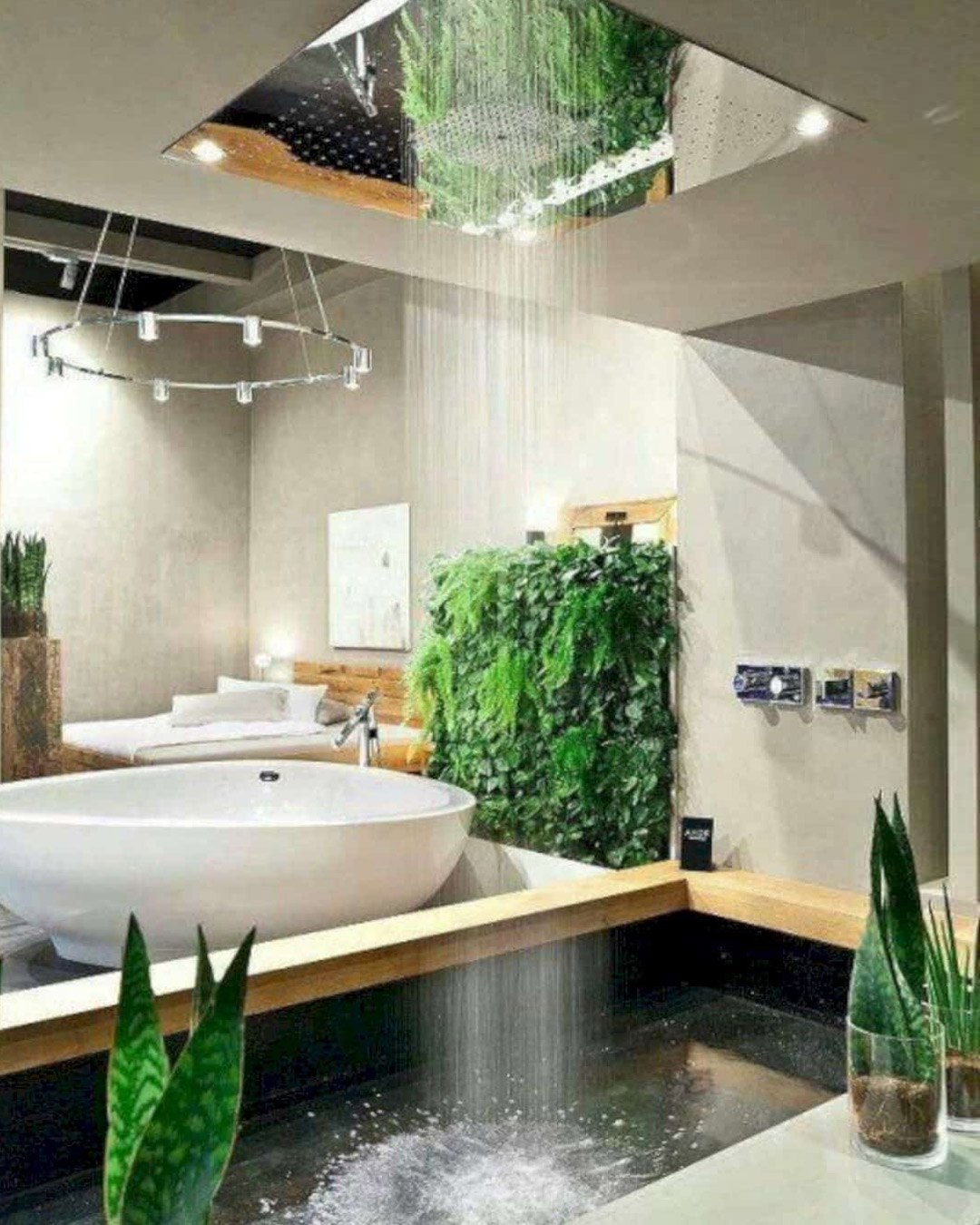 28. A beautiful minimal shower design that's surrounded by granite and glass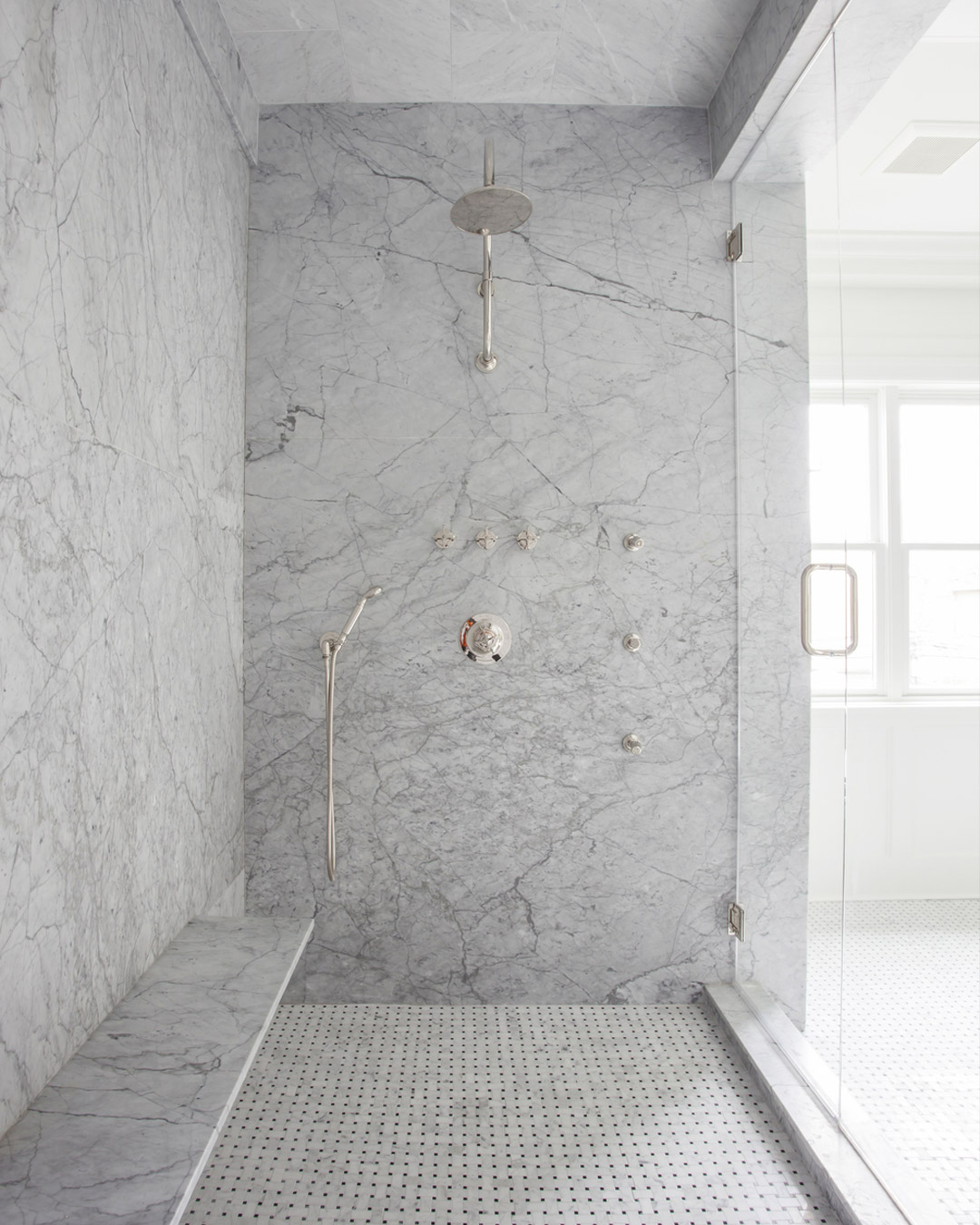 29. Another dual-shower head design that have integrated lighting for a cool effect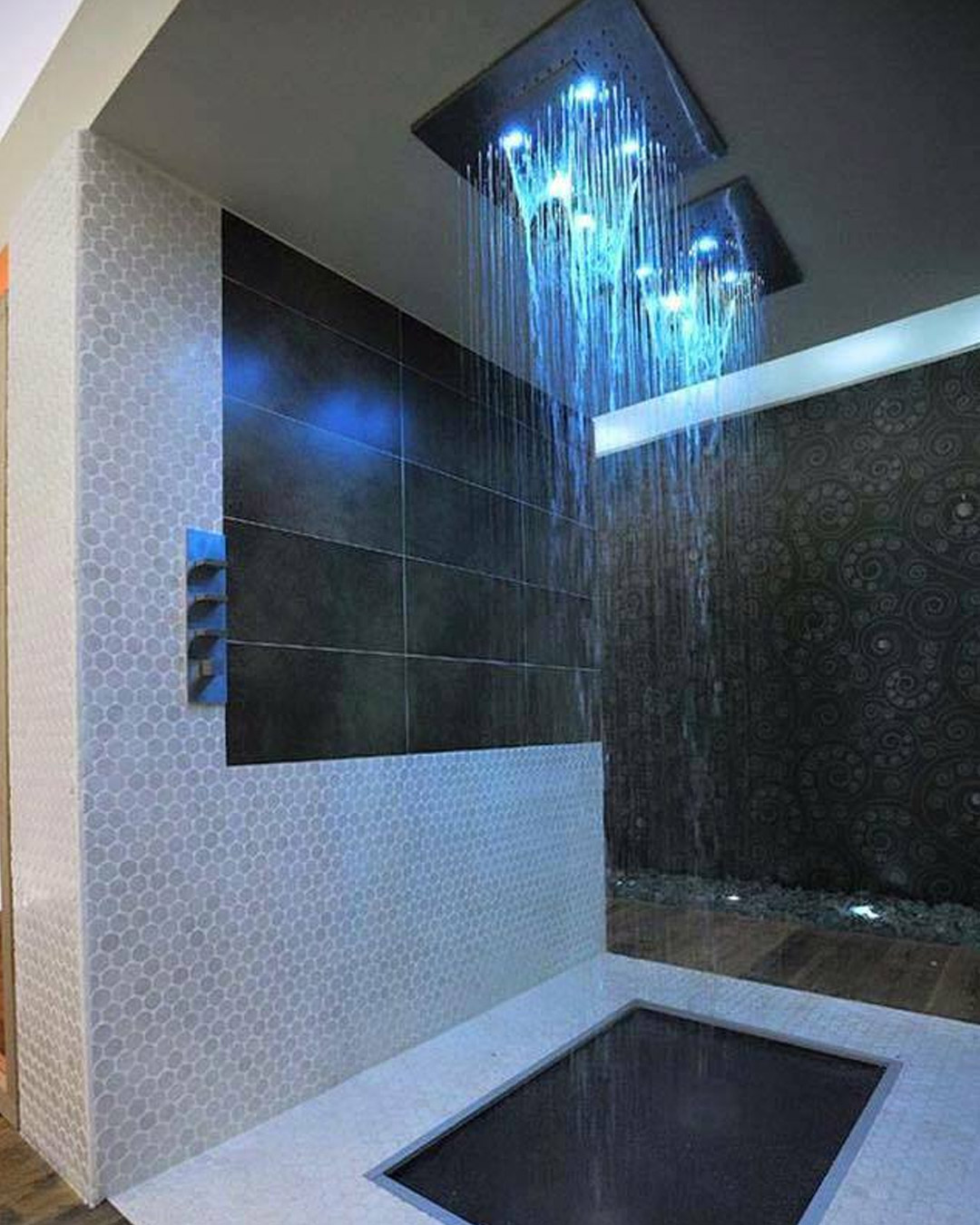 30. A beautiful minimal shower design that's surrounded by glass and has a river rock flooring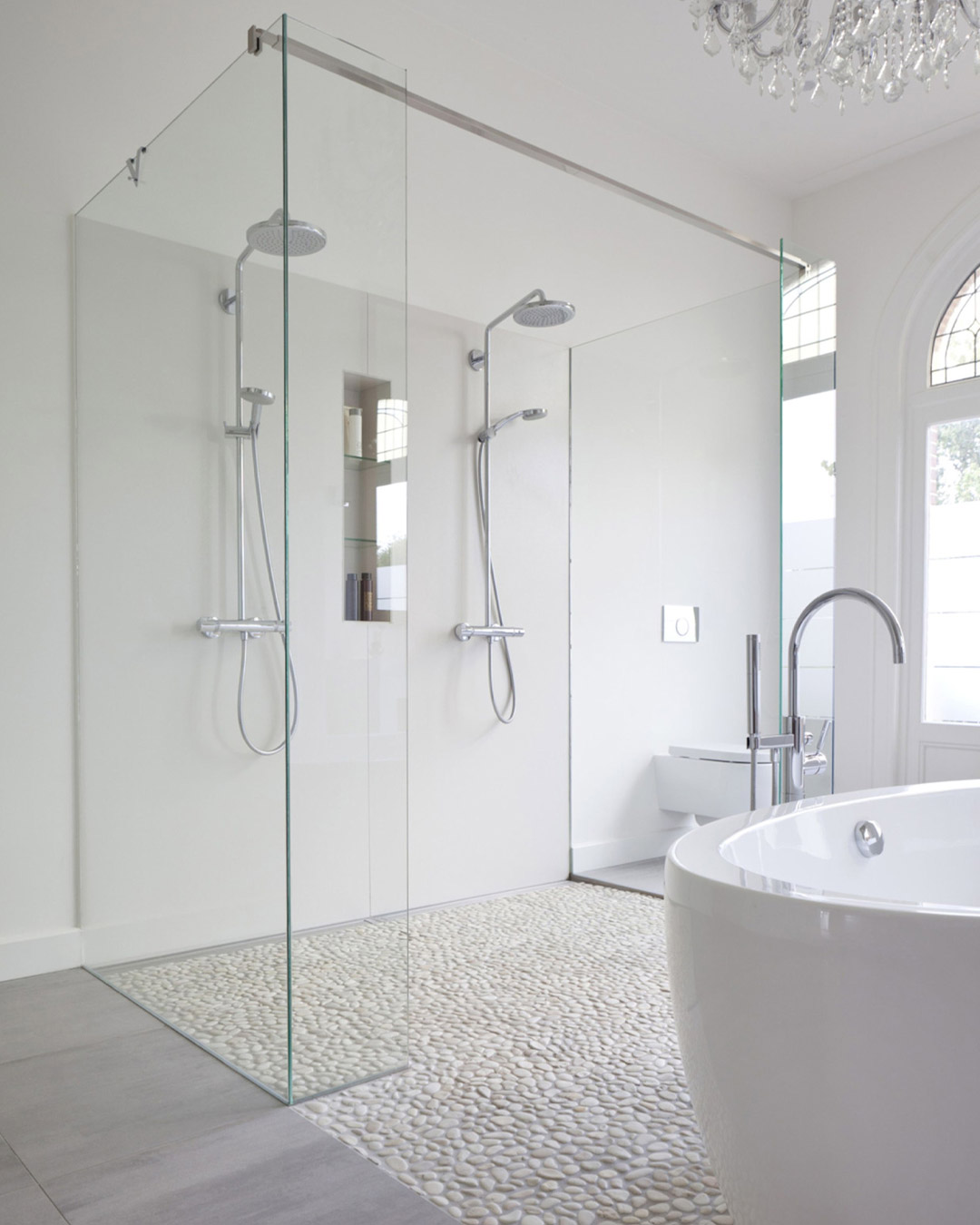 31. Another minimal walk-in shower design with a glass divider wall and gorgeous right-angle tub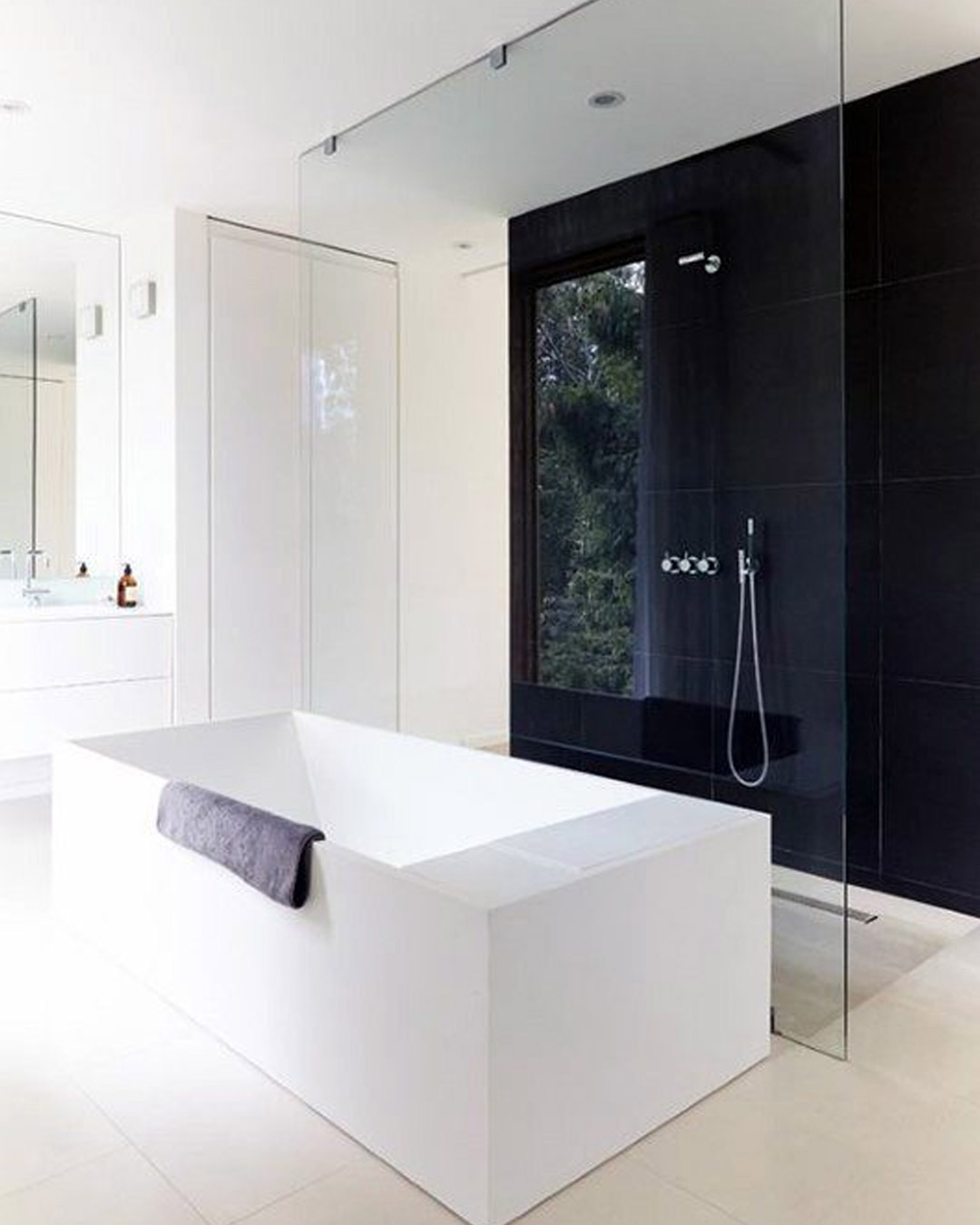 32. An incredible modern half-outdoor shower design with a beautiful view.