This Shower Tile Changes Color Depending On The Temperature of the Water
By Ryan on 10/08/2017 7:36 PM (Updated: 10/09/2017 10:38 AM)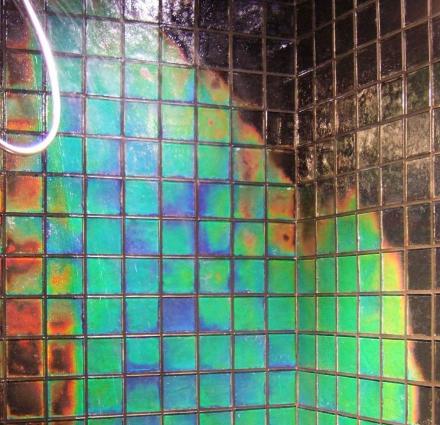 If there's one way to design your home so that you can display how much better you are then everyone else, it'll be in the master bathroom. When you have a classy master bathroom it shows everyone that even though no one will see it for the most part (other than during house tours), it's still top of the line. These color changing bath tiles are just what you need to one-up your family members, friends, or neighbors.
The Northern Lights Heat sensitive tiles are colored black when at room temperature, but when hot water is sprayed onto them they will change through the color spectrum depending on the temperature of the water hitting the tile, making your shower extra colorful after a hot shower.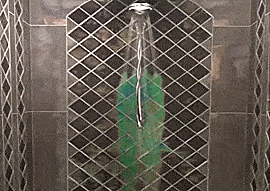 The color changing bathroom tiles are designed after the stunning Northern Lights of Alaska, and are offered in 4 inch x 4 inch heat sensitive tiles.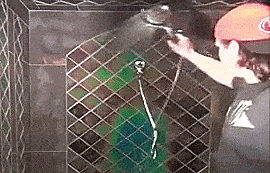 When heat is applied to the color changing tiles they'll start off by becoming red, when the tiles get a little warmer, they become a greenish-yellow, and when the tiles are extra hot they become blue and light blue.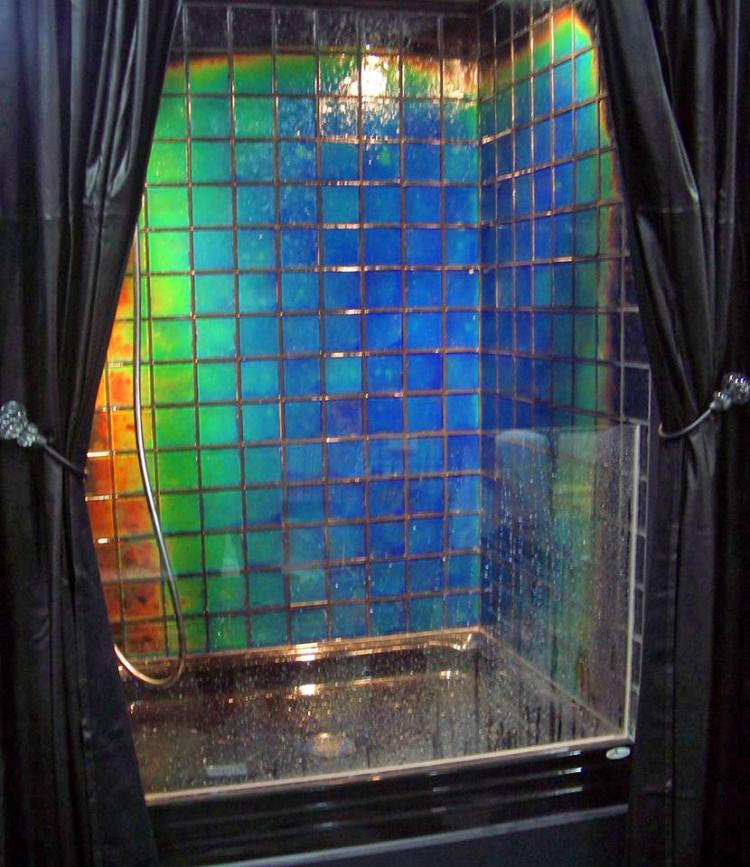 Made by a company called Moving Color, the heat sensitive color changing tiles use the same technology in many as their other products, including a color changing table, color changing sinks, heat sensitive benches, guitars, floor tiles, and more.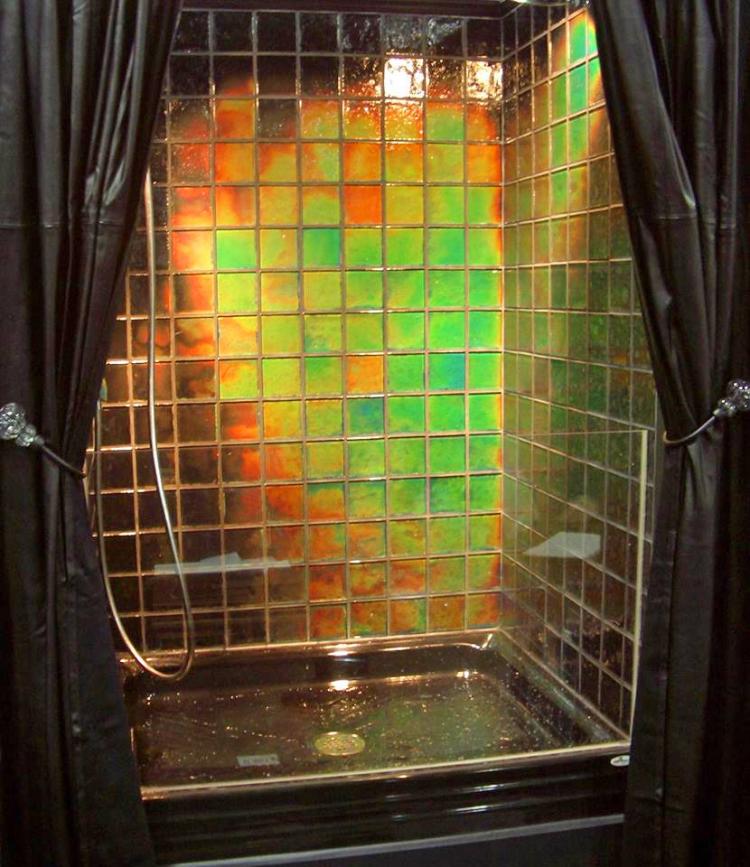 Check out the heat sensitive color changing shower tiles in action via the video below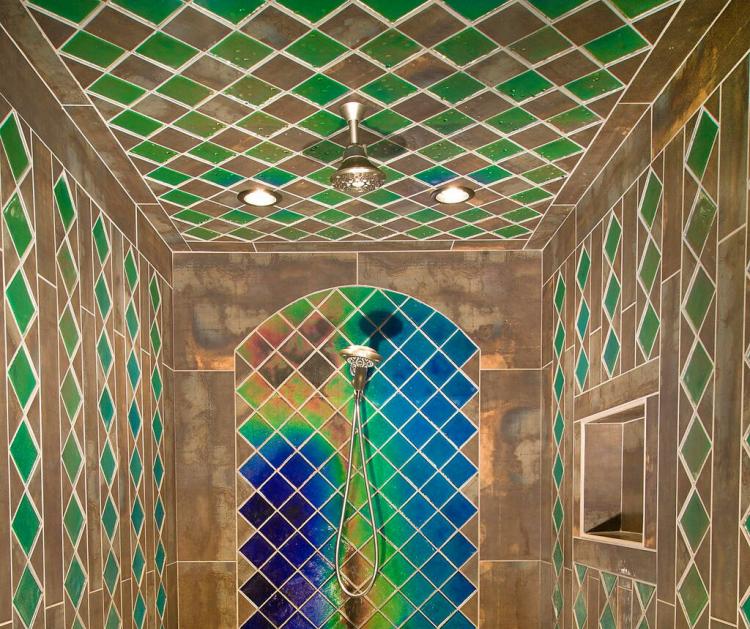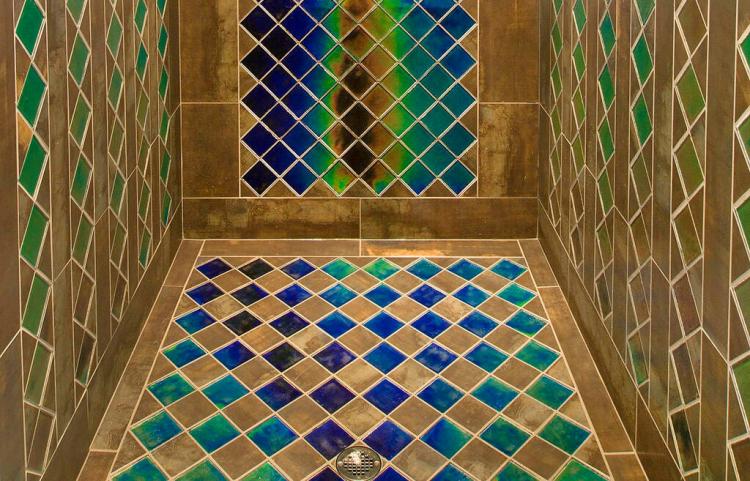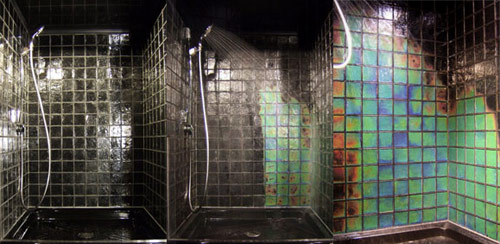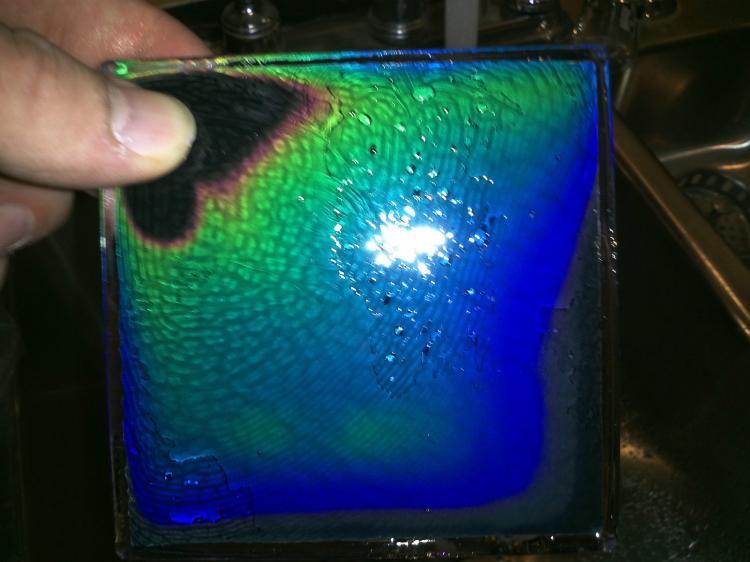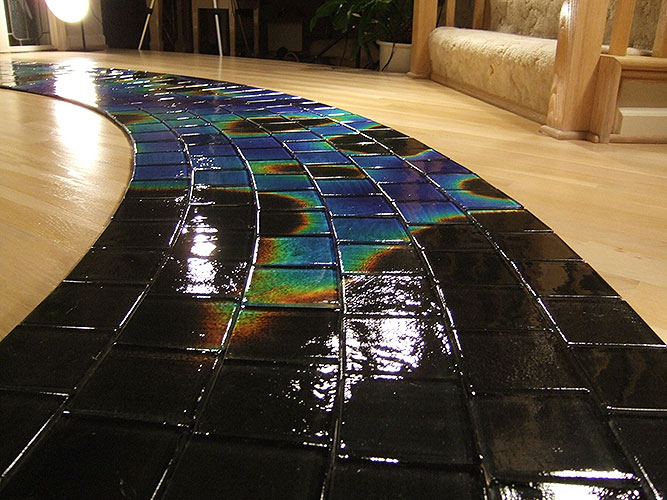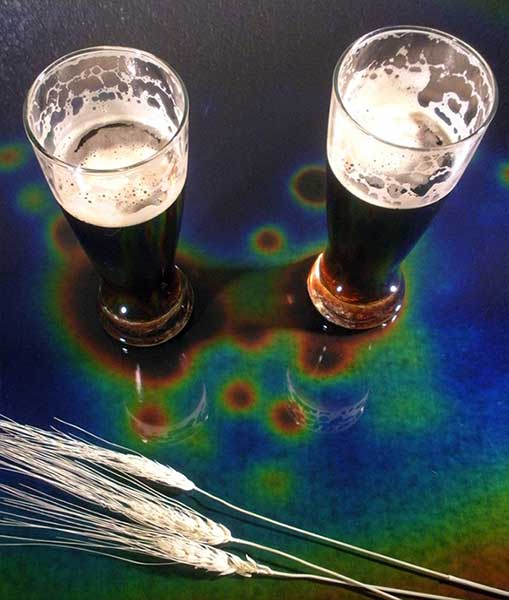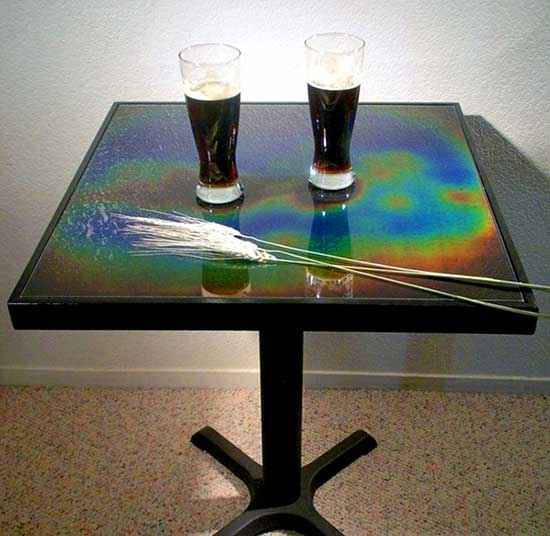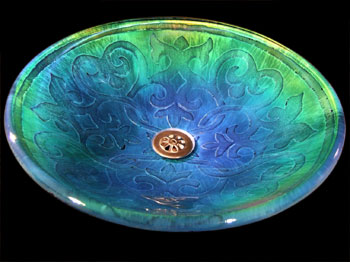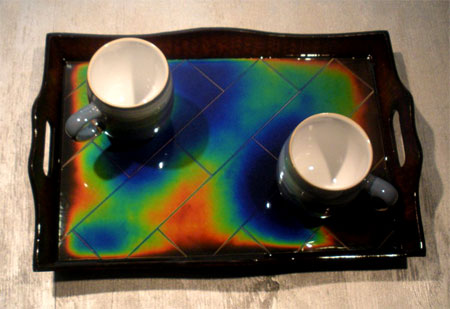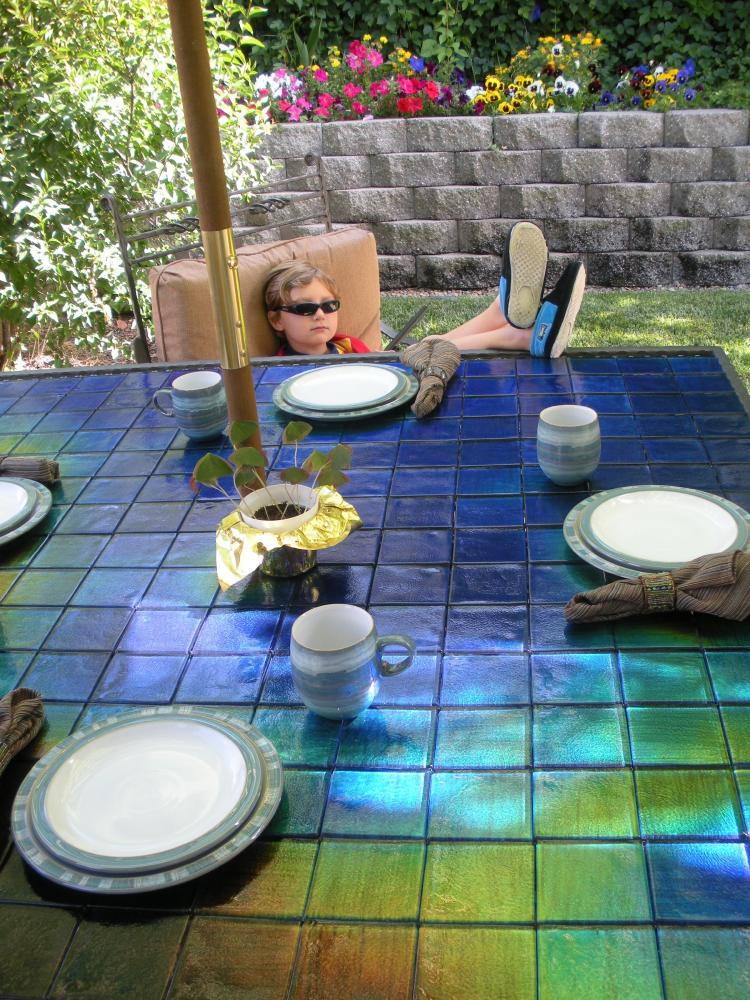 Subscribe To Our YouTube Channel