These Clever Crock Pockets Let You Slow Cook Two Different Dishes in your Crock-Pots
By Ryan on 11/21/2022 10:50 AM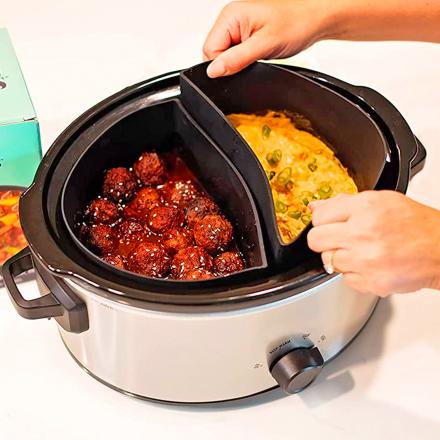 Do we love cooking? Sure as long as it takes 5 minutes of prep or less. If we have the right ingredients for a quick Crock-pot meal, we're all over. And there's really nothing quite like a good Crock-pot accessory that makes "cooking" the meal even easier. No, it's not the 2-story crock pot, or the modular crock-pots that you can connect together... This time it's these ingenious Crock-Pot divider sleeves.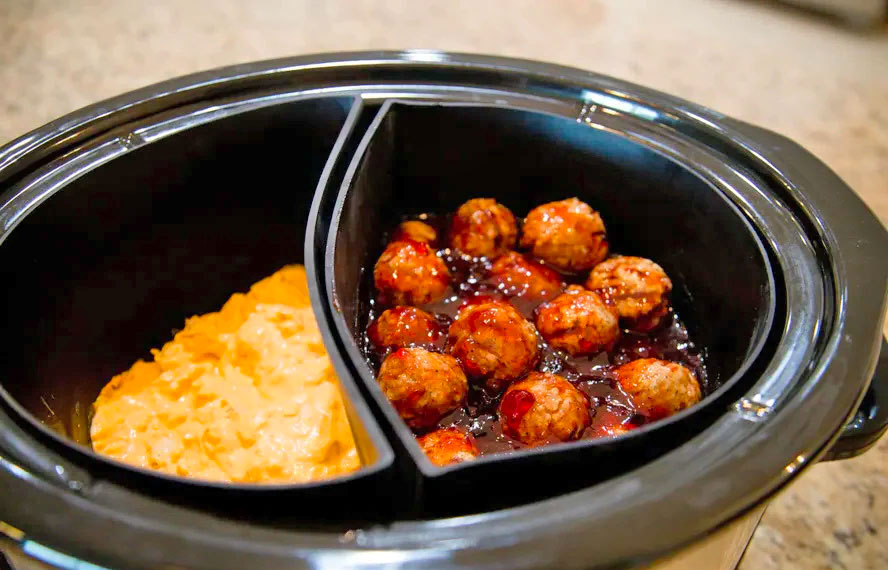 They're called Crock Pockets, and they allow you to cook two separate meals in your slow cooker at the same time without mixing it all together like you'd normally have to do.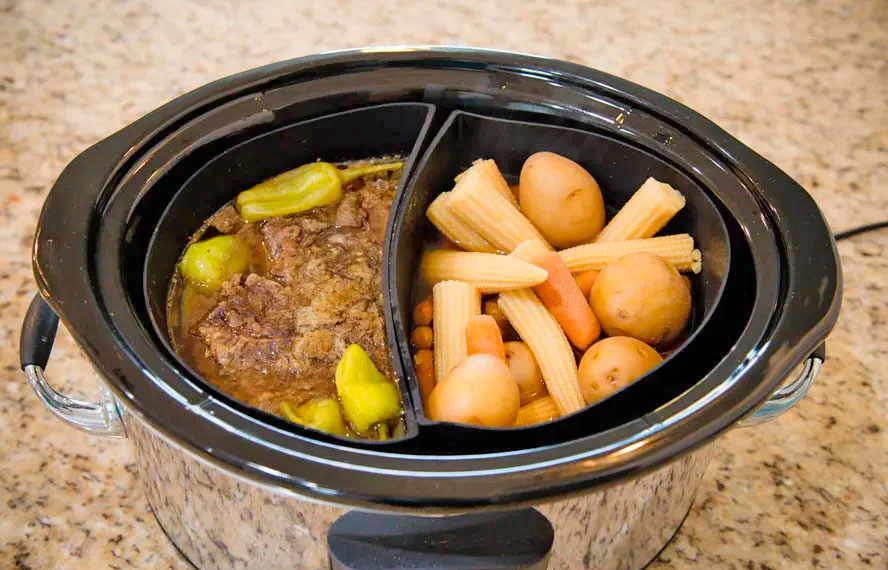 Say you want to make one main dish and one side dish both in slow cookers... Well, instead of having to dirty-up two Crock-pots, you can now just insert these separating sleeves and cook two separate items while just having two silicone sleeves to clean afterwards.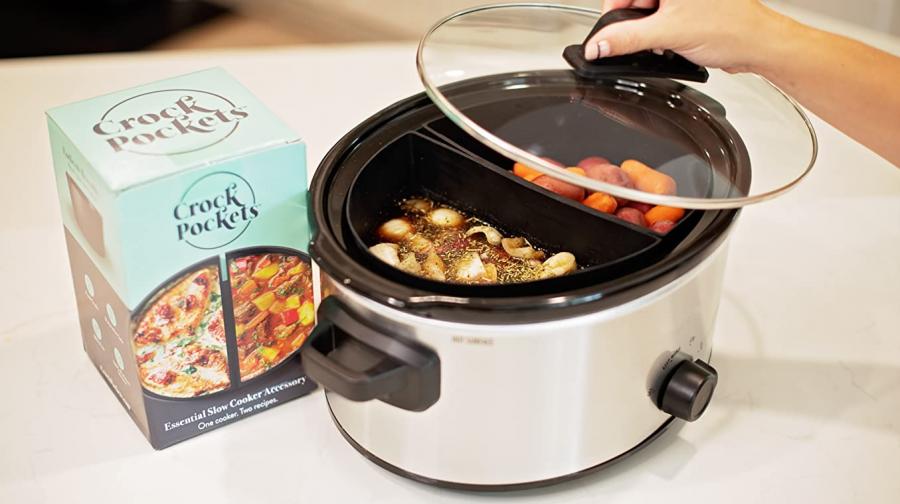 The only thing about the Crock Pockets is that each dish will be a bit smaller compared to if you had used the entire area of the slow cooker.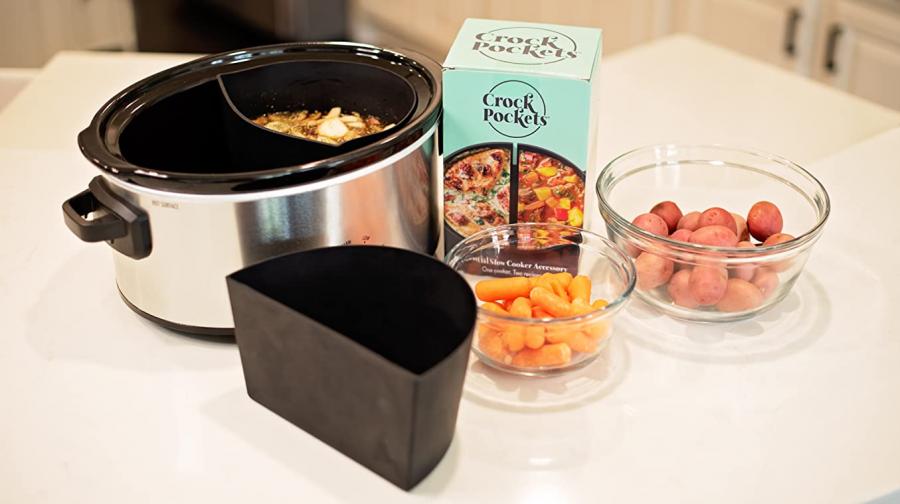 Another way of using the Crock Pockets would be to use one large Crock-pot for your main dish, and use the Crock Pockets with a separate slow cooker to make two side dishes at a time.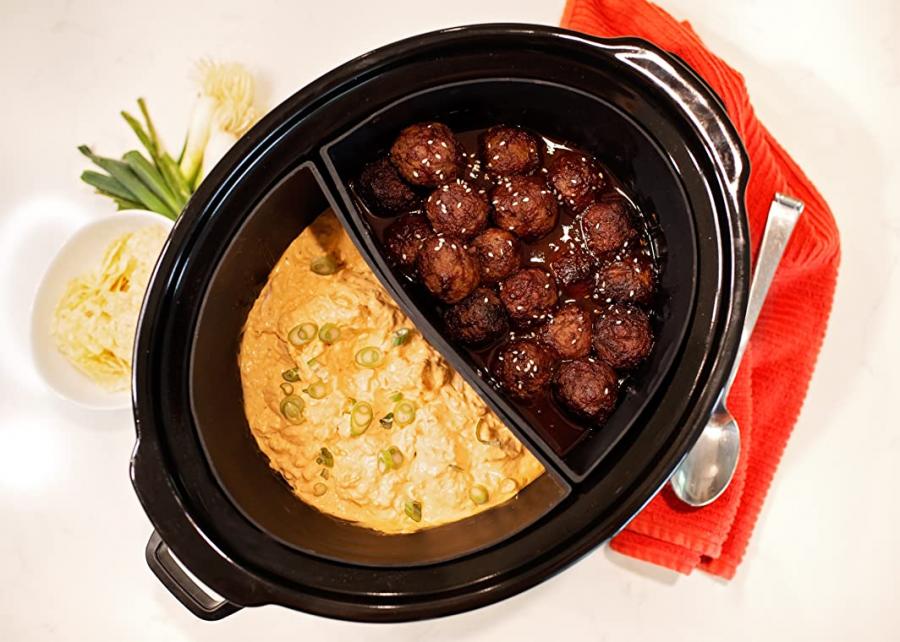 The Crock Pockets are made to fit into any standard 6 quart Crock-pot or slow cooker, and since each one is made from silicone, they can be a bit flexible even if the shape of your slow cooker isn't perfectly oval.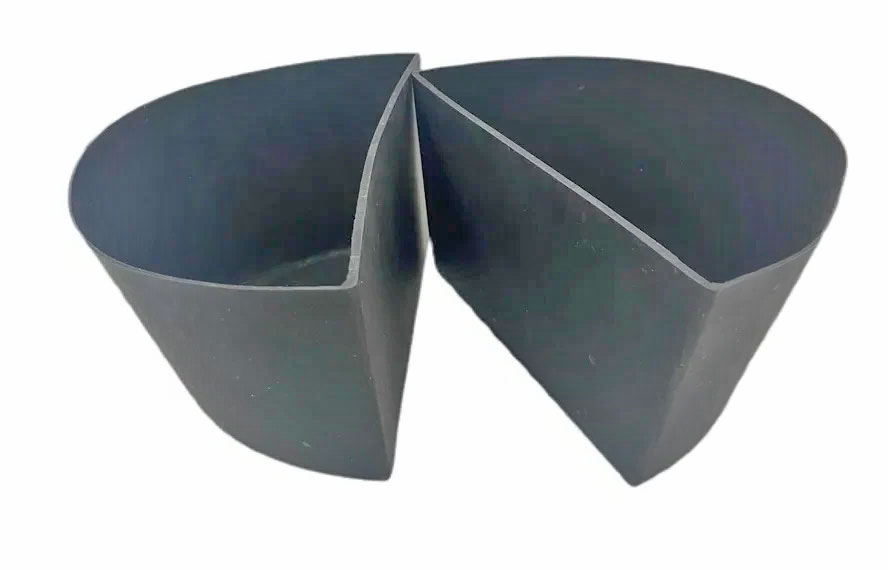 Made from silicone, the Crock-pot divider pockets also prevent you from having to clean your entire slow cooker, as you can just pull them out and throw them right into the dishwasher for easy cleanup!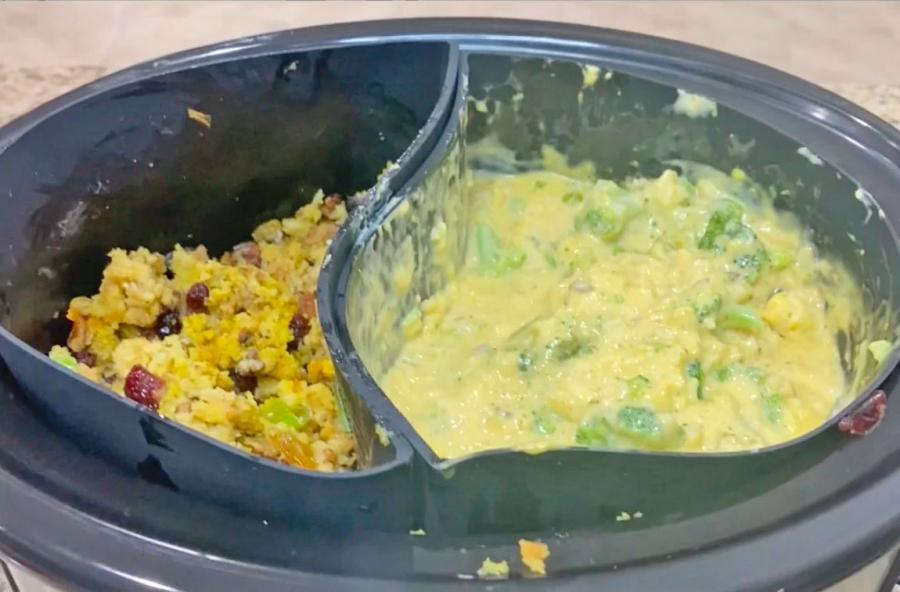 With each purchase of the 'Crock Pockets' you'll get a set of two slow cooker pocket dividers!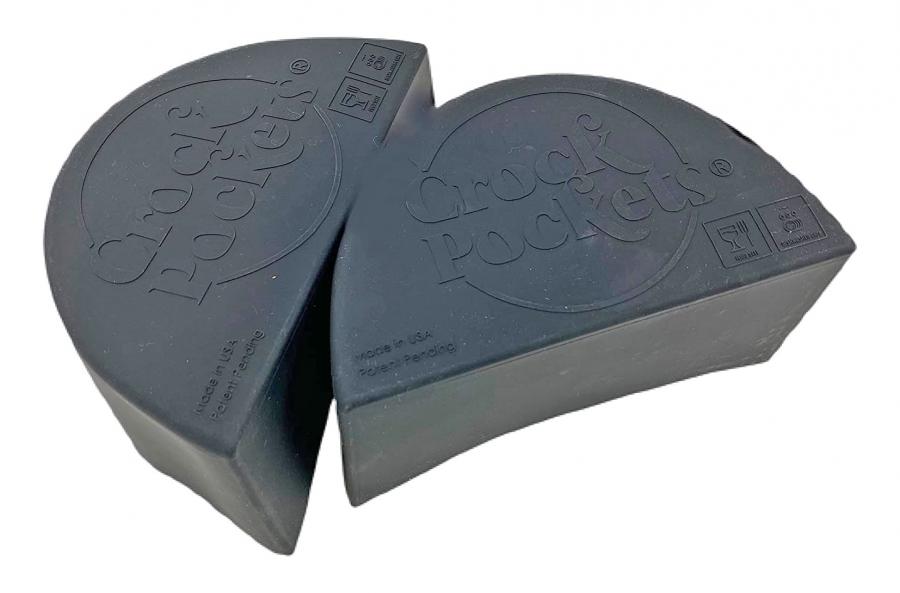 You can snag the Crock Pockets from Amazon for around $40 bucks!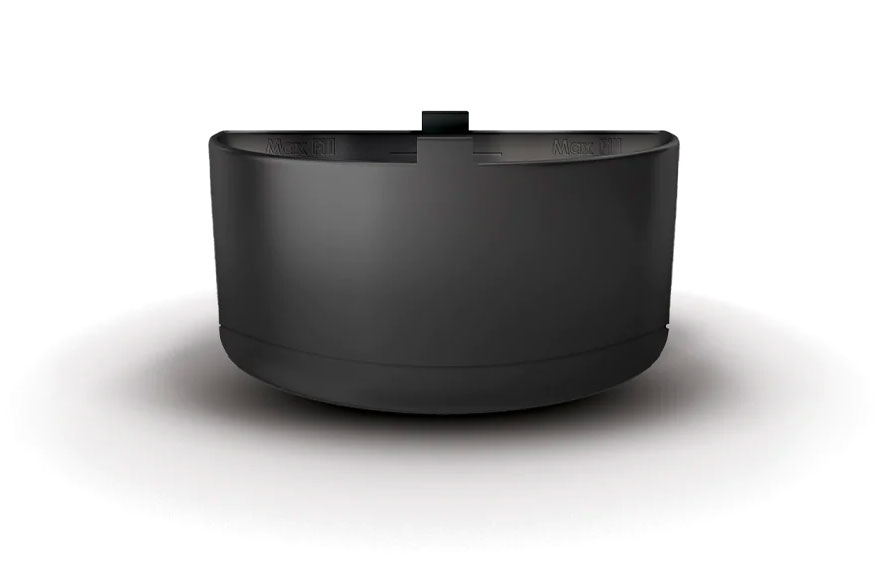 Since the Crock Pockets are made from black silicone, staining would be very rare, but if they do get a stain from red sauce or other ingredients, you can soak them in a mixture of baking soda and water for around 4 hours to get rid of it.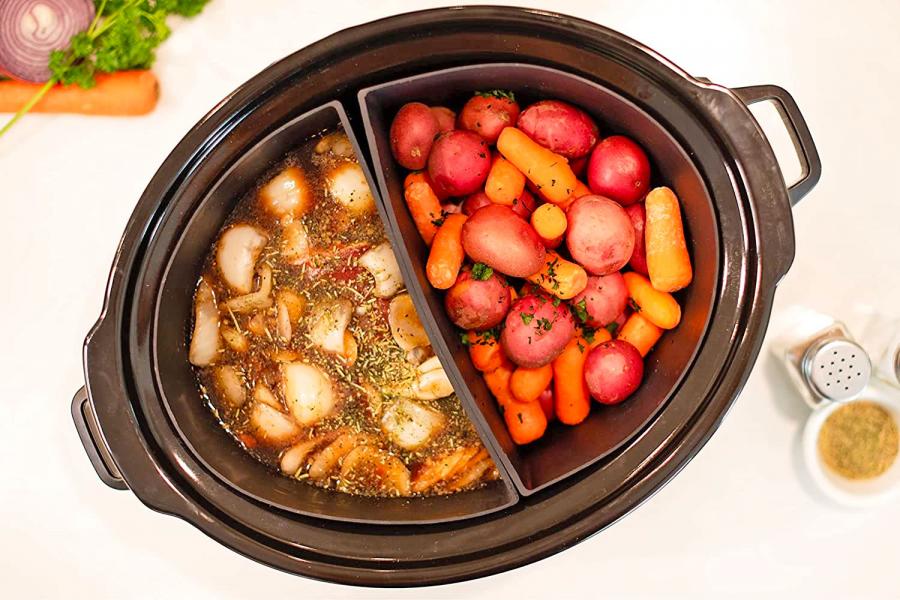 The Crock Pockets also come in a handy little box that makes them perfect for Slow Cooking loving friends and Family!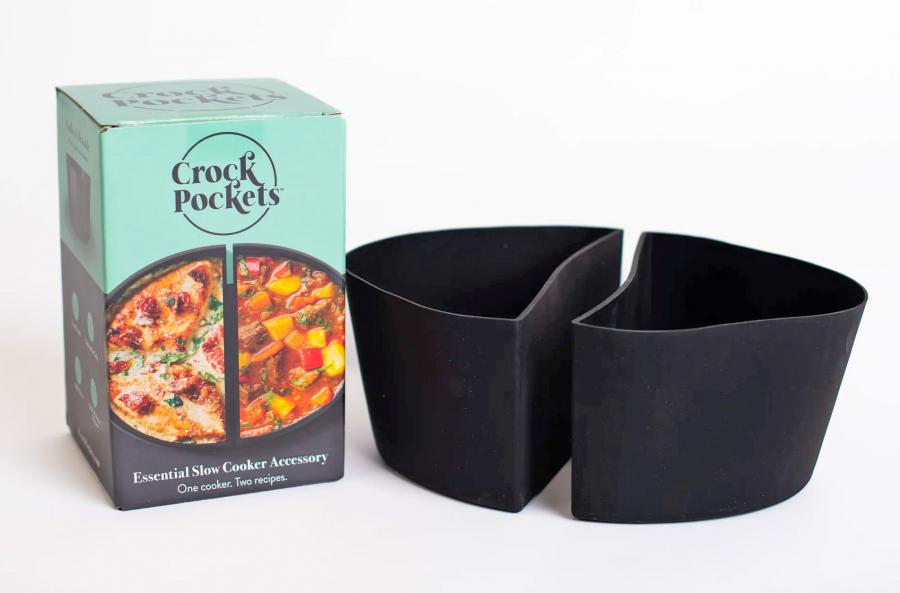 Check out the Crock Pockets silicone Crock-pot dish dividers in action via the video below!
Subscribe To Our YouTube Channel