This 2-Story Crock-Pot Lets You Slow Cook More Food In a Smaller Area
By Ryan on 03/01/2023 4:19 PM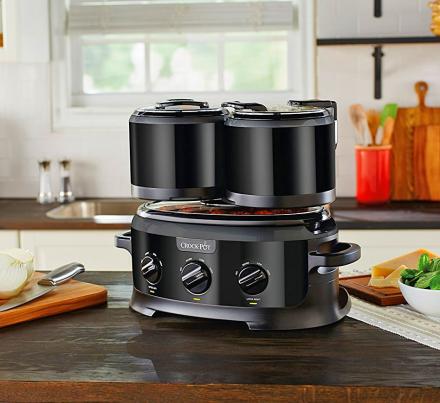 Cooking with a crock-pot is awesome. When you slow cook meat in one it comes out so tender and juicy that if you do it right, we're talking restaurant quality. Crock-Pots make all kinds of great food, not just meat. The only problem is if you don't have the counter space. No worries there, because this 2 Story Crock Pot lets you cook more food in a smaller area.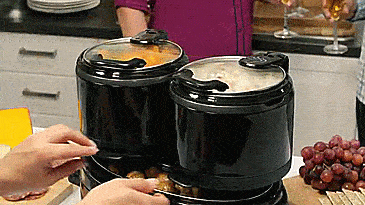 The genius design lets you cook a whole meal without taking up much kitchen real estate. The key is that it takes things vertical. It has one 3.5-qt capacity slow cooker on the base level, and two 1.5-qt capacity slow cookers on the upper level.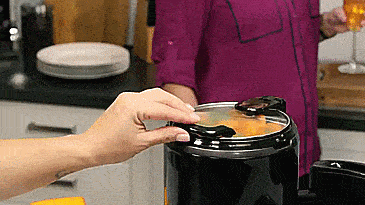 Just swing the smaller pots out of the way to access the lower pot. Many times you're cooking with your Crock-Pot among other Crock-Pot cookers, thus the room you have is quite minimal. With this unique 2-story version of a Crock-Pot, you can cook up to 3 separate items within the same space as just 1 slow cooker.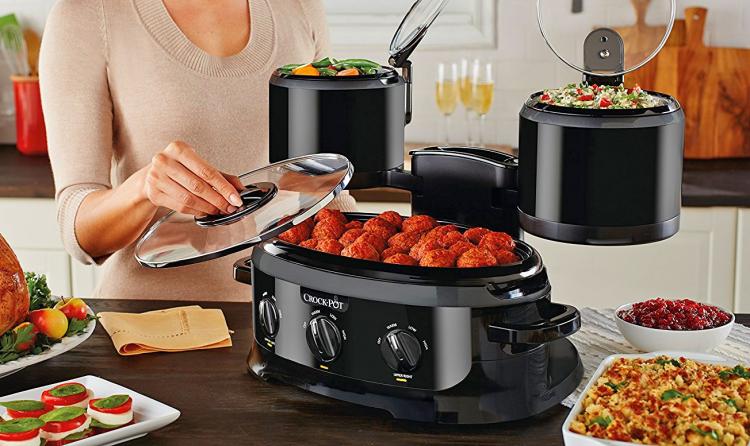 The pivoting arms swing open for serving and closed for storing, which is a truly genius design, especially for slow cooking in smaller areas or on smaller countertops!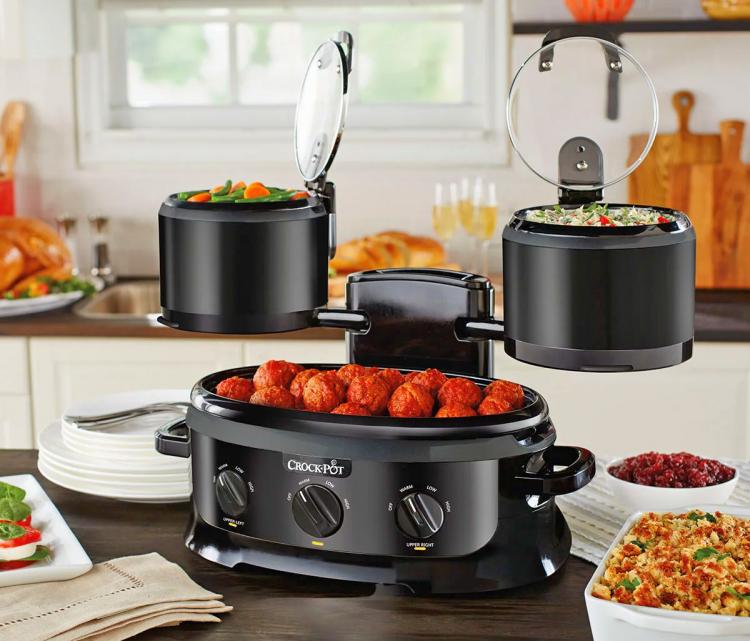 The upper units have a hinged lid feature for easy serving, and there's even a utensil holder in the center that lets you easily and quickly grab some food from any of the 3 pots.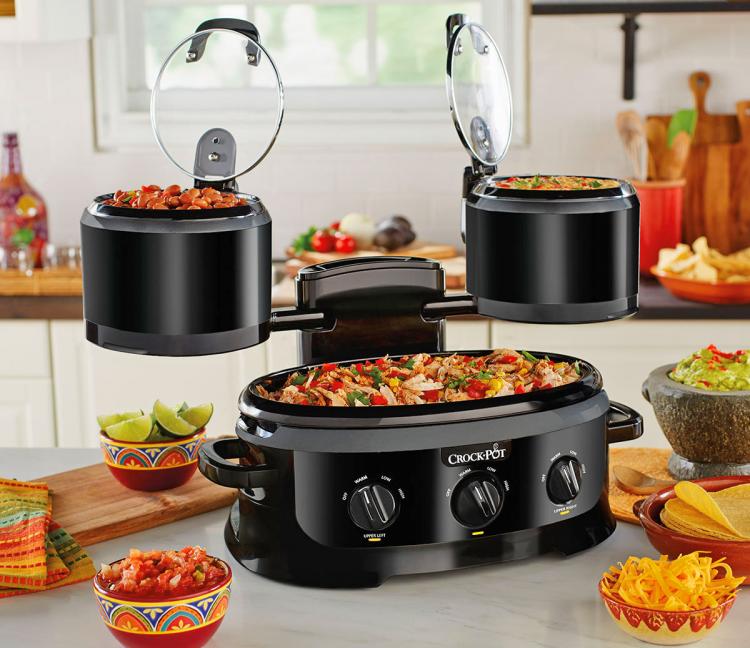 The double level Crock Pot offers three individual temperature controls to cook on HIGH/ LOW/ WARM heat separately in each unit.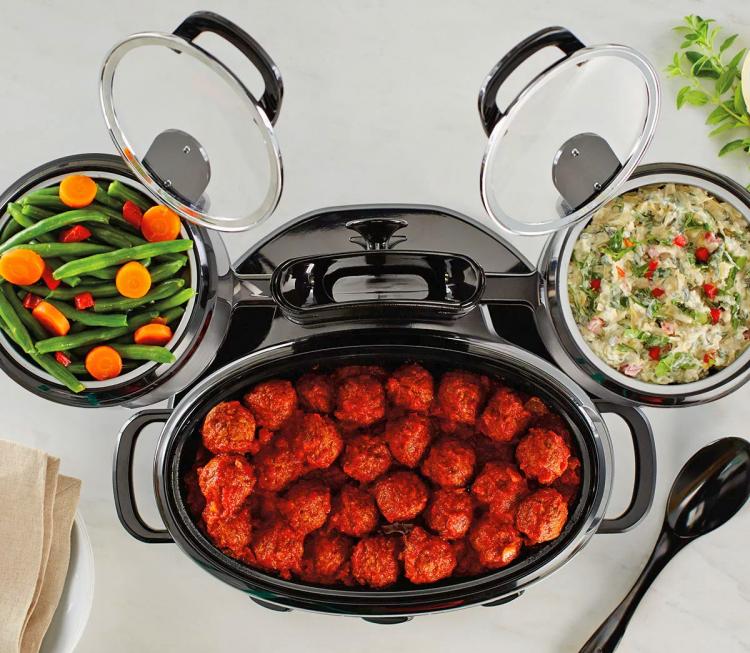 The pots are made of stoneware and the lids are removable for easy cleaning, it measures 13.8 inches tall x 16.3 inches wide x 21.6 inches deep, and it has a cord length of 24 inches.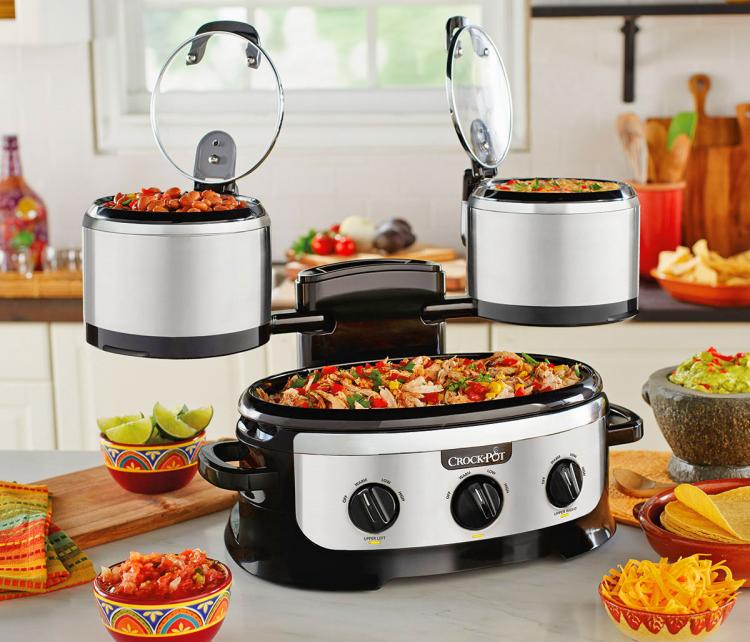 You and your kitchen deserve this unique crock-pot for cooking more delicious meals using a lot less counter-space! It comes in two different versions, one of which is all black, and another that has parts that are stainless steel.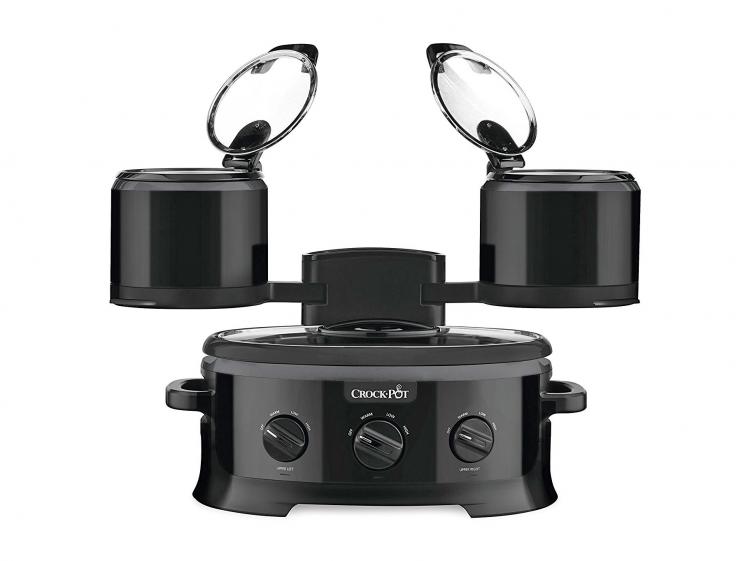 You can snag the two level Crock Pot from Amazon for around $65 bucks!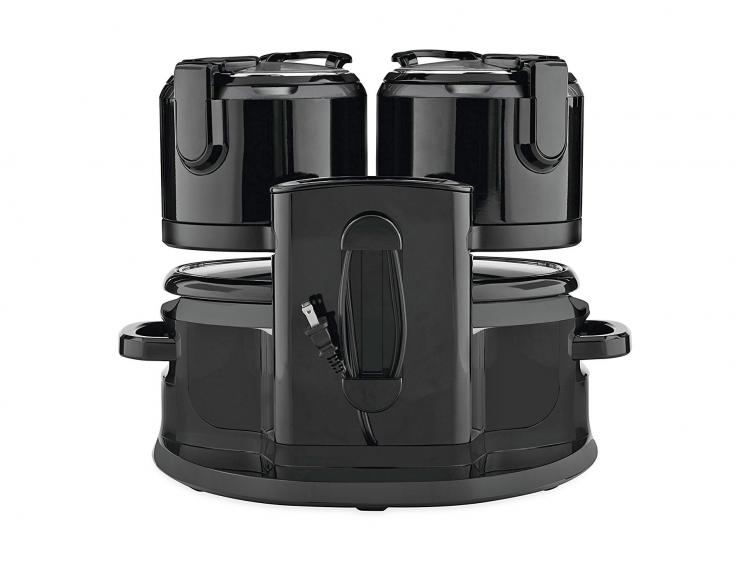 Check out the double decker Crock Pot in action via the video below.
Subscribe To Our YouTube Channel