There's Now a Japanese Kit-Kat Variety Party Box With 20 Different Flavors
By Ryan on 11/19/2019 11:49 AM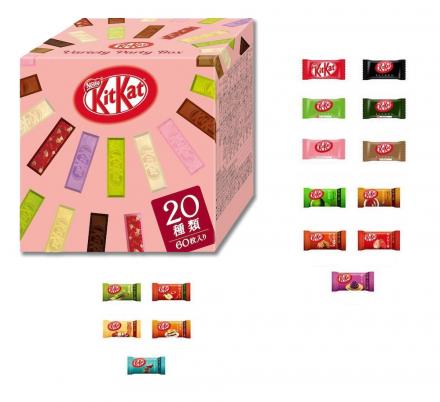 In case you've been living under a rock for the past 10 years like I have, you may not be aware that there's actually a lot of different flavors of Kit Kat candy bars. A lot of those flavors aren't even available in the United States, but luckily, the Japanese Kit Kat company has put together a Kit Kat party box that contains over 20 different flavors of the popular candy bar, with a total of 60 individual bars in the pack.
If you're wondering like I am, what kind of flavors can you really put into a Kit Kat bar, the answer may surprise you. Japan is quite innovative as we all know, and that innovation certainly doesn't stop when it comes to flavoring its candy! Flavors of the Kit Kat's provided in the party box include matcha, sweet potato, strawberry cheesecake, hojicha, apple, azuki, etc...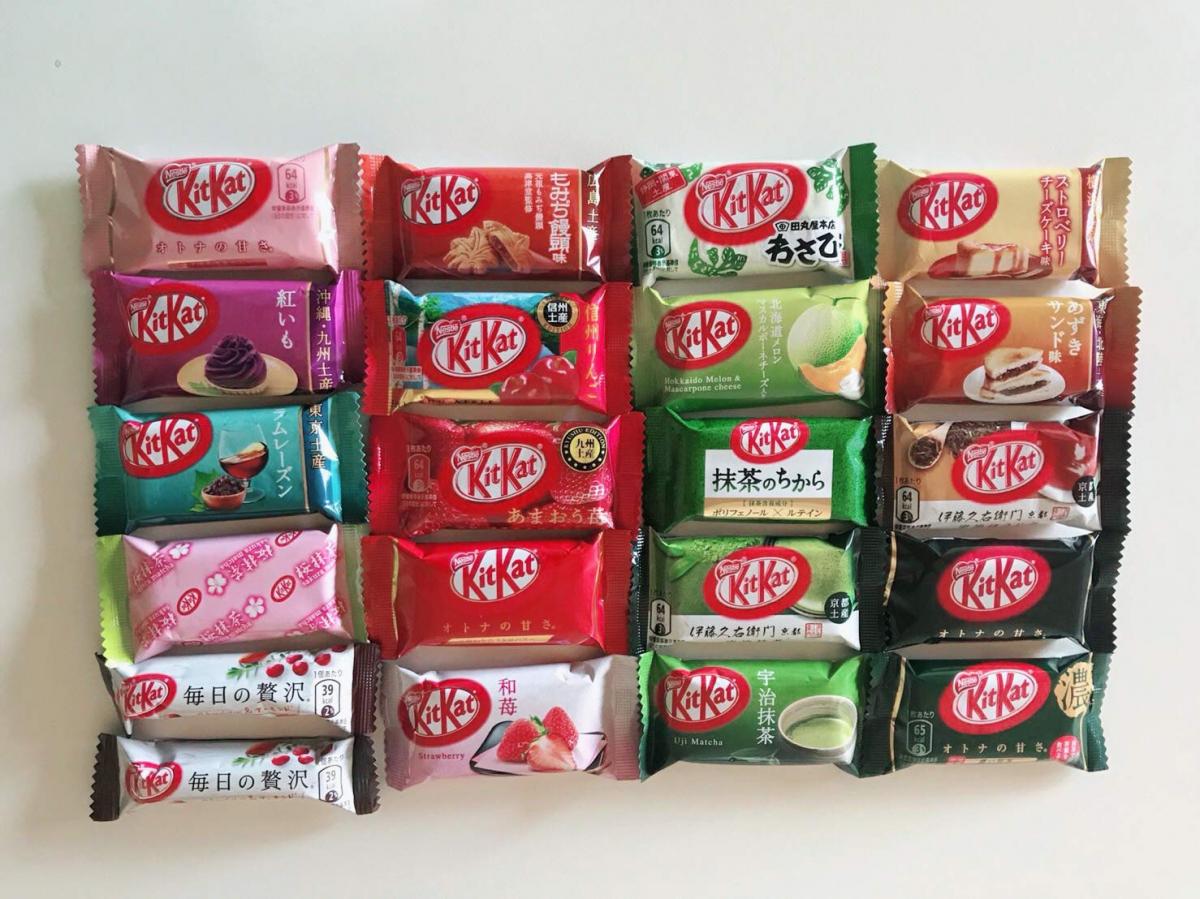 A perfect gift idea for Kit Kat lovers, the giant multi-flavored Kit Kat party box is an exclusive gift from Japan that is actually made using local ingredients and tastes. The Kit Kat biscuit candy party box features unique flavors that you can't actually get at local stores or overseas.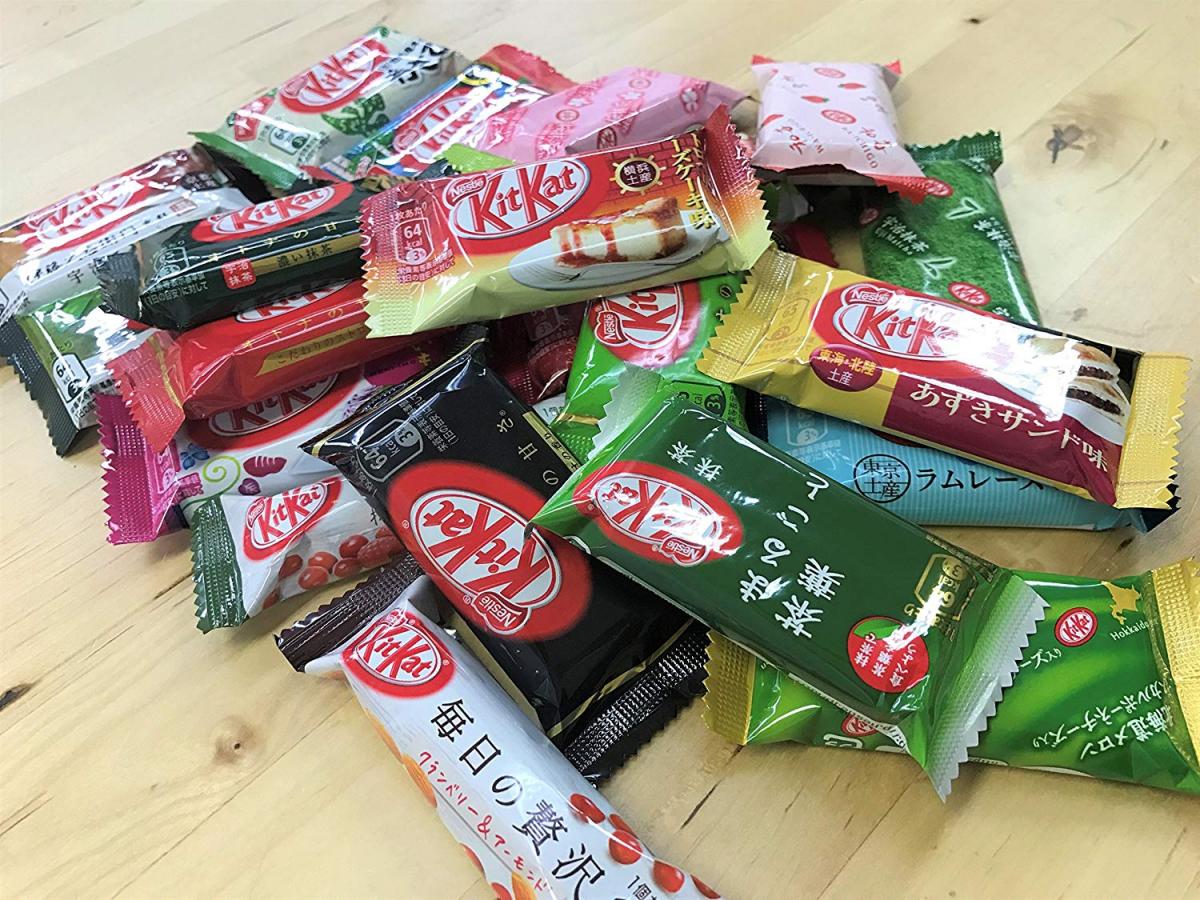 If you or a loved one has an unhealthy obsession with Kit Kat bars, this unique giant Kit Kat party box with incredible unique flavors is certainly a gift that should be required to be sent for Christmas this season.