Sometimes Talking To Your Sister Is All The Therapy You Need Sign
By Ryan on 06/15/2021 8:36 AM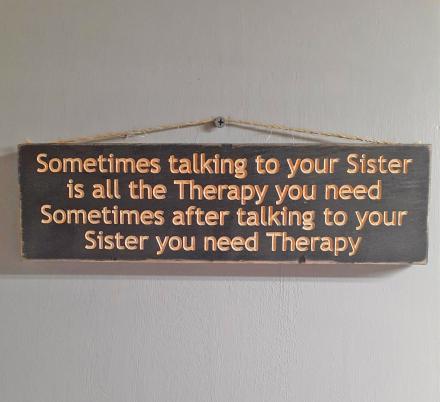 What is that Leo Tolstoy quote about families? "All happy families are alike; each unhappy family is unhappy in its own way"? Something like that. In any case, we all know families can be a lot to deal with - but I think ole Leo might have appreciated this cute engraved wooden sign from TheFamilyPineShop!
Another high quality gift option from the amazing artisans on Etsy, this best selling piece of home decor is bound to put a smile on any sister's face. The wooden signs are 12 inches wide, 3.5 inches tall, and .75 inches deep, and boast lovely dark wood with bright, legibly engraved lettering.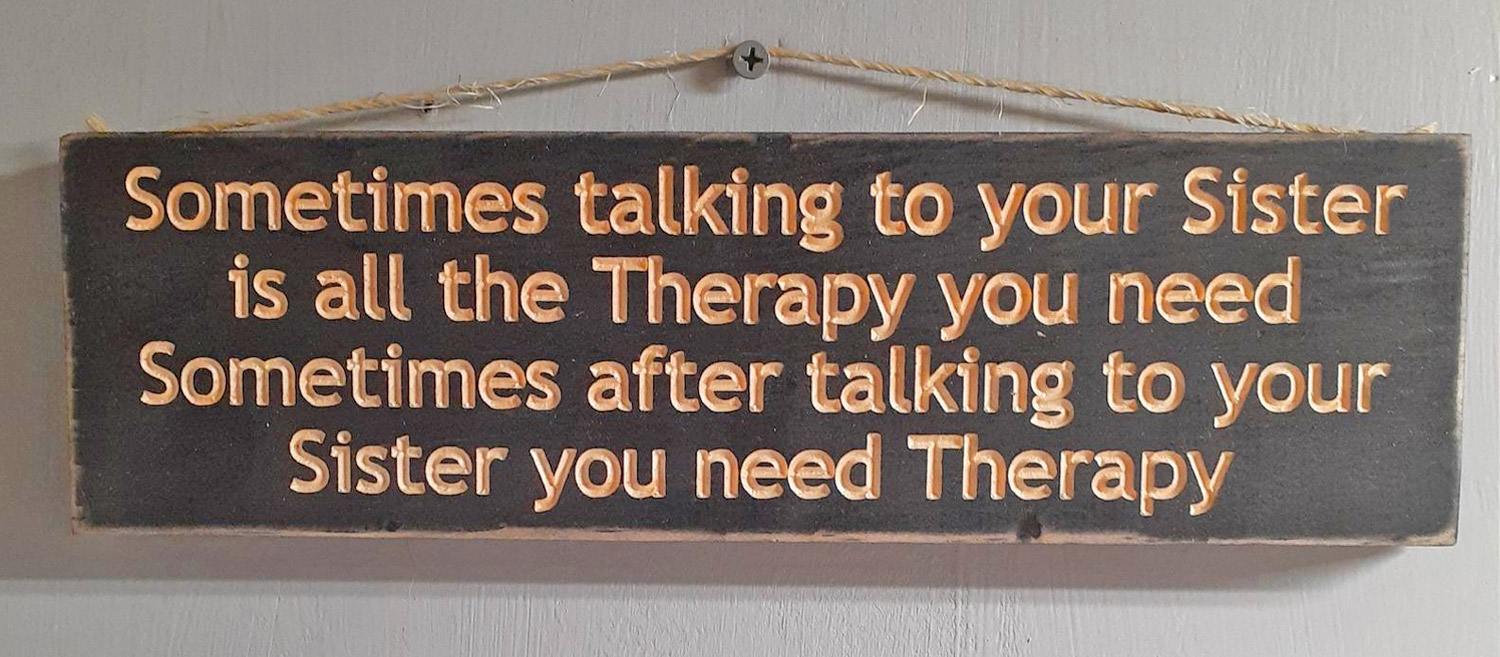 Get this version here
The aptly named FamilyPineShop is based in Whitman, Massachusetts and specializes in handmade, engraved signs with witty or sweet messages that can liven up any room. As their Etsy storefront will tell you, customers truly can't get enough of the cute and funny engraved signs that TheFamilyPineShop makes in their workshop.
Despite being their most recently added item, this delightful piece of decor has already received a ton of rave reviews from customers, mostly folks that bought the wooden engraved sign as a gift for their sisters. One user named Starr actually bought two, one for herself and one for her sister! According to this thoughtful sis, "We both help each other out and are always there for one another. I thought of everything we've been through together and this is so perfect for us thank you so much. She'll love it as much as I do."
Assuming you've already snagged this World's Okayest Sister shirt, maybe it's time to invest in something thoughtfully crafted, sweet, and funny (because it's true).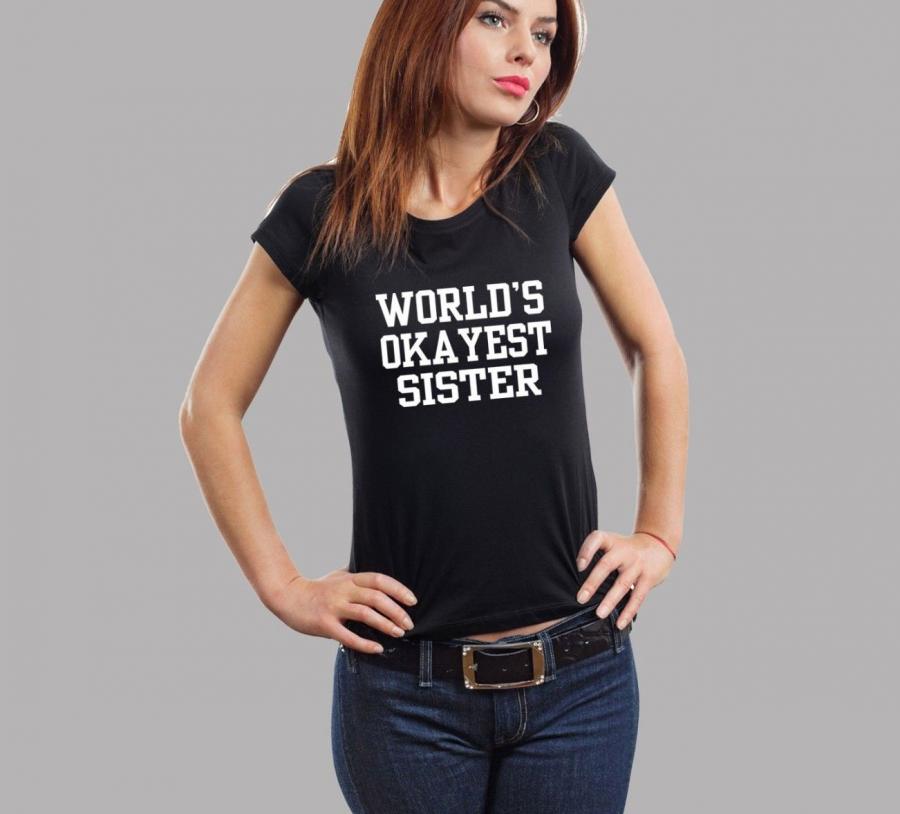 There's another quote about sisters from Marilyn Monroe that I like, "Sisters make the best friends in the world." So treat your best friend to something extra special the next time you see her, you certainly won't regret it!
There's a few other funny sisters signs available on Etsy! Check out a few of our favorites below with a link to get each one below each image!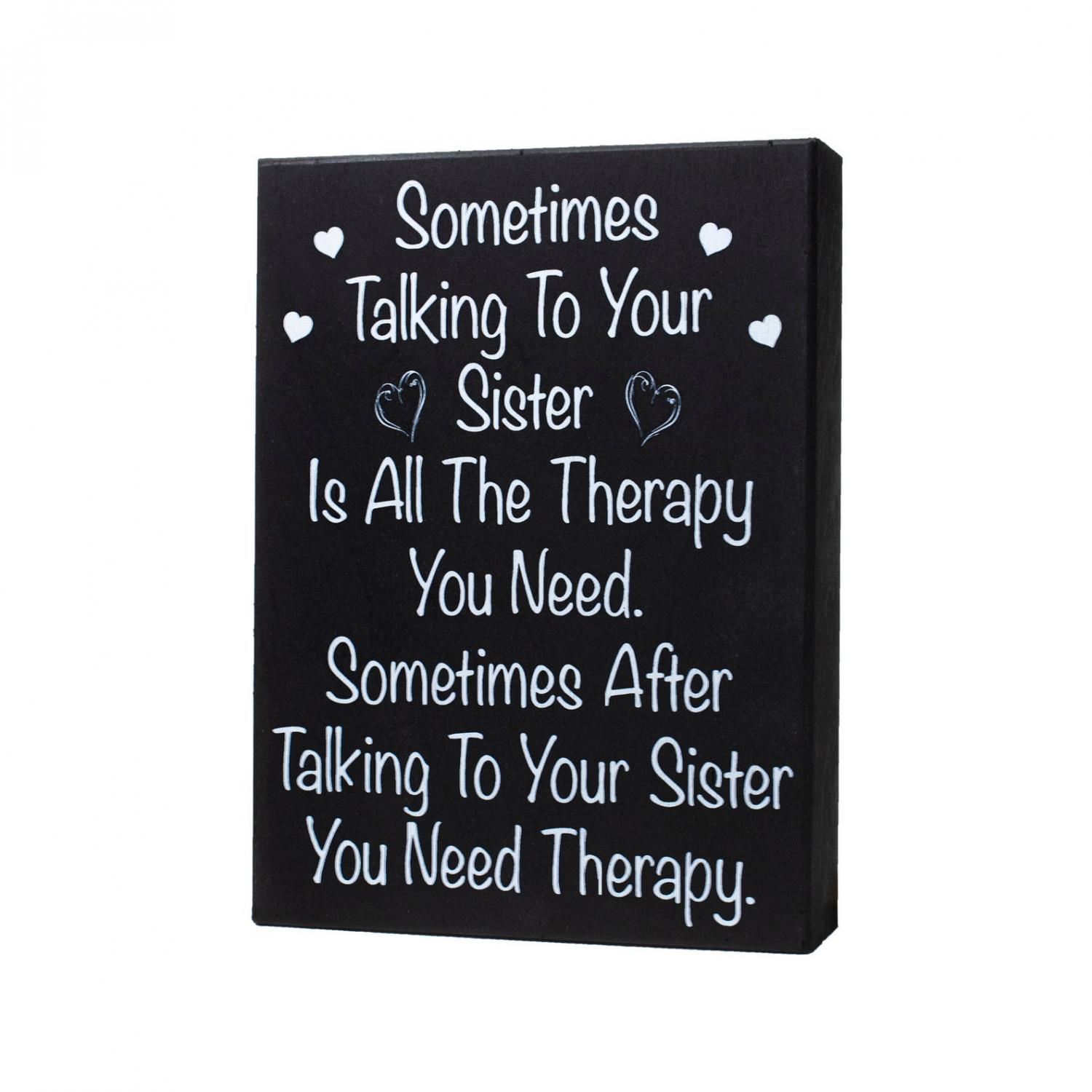 Get this version here
Sisters are like fat thighs, they stick together!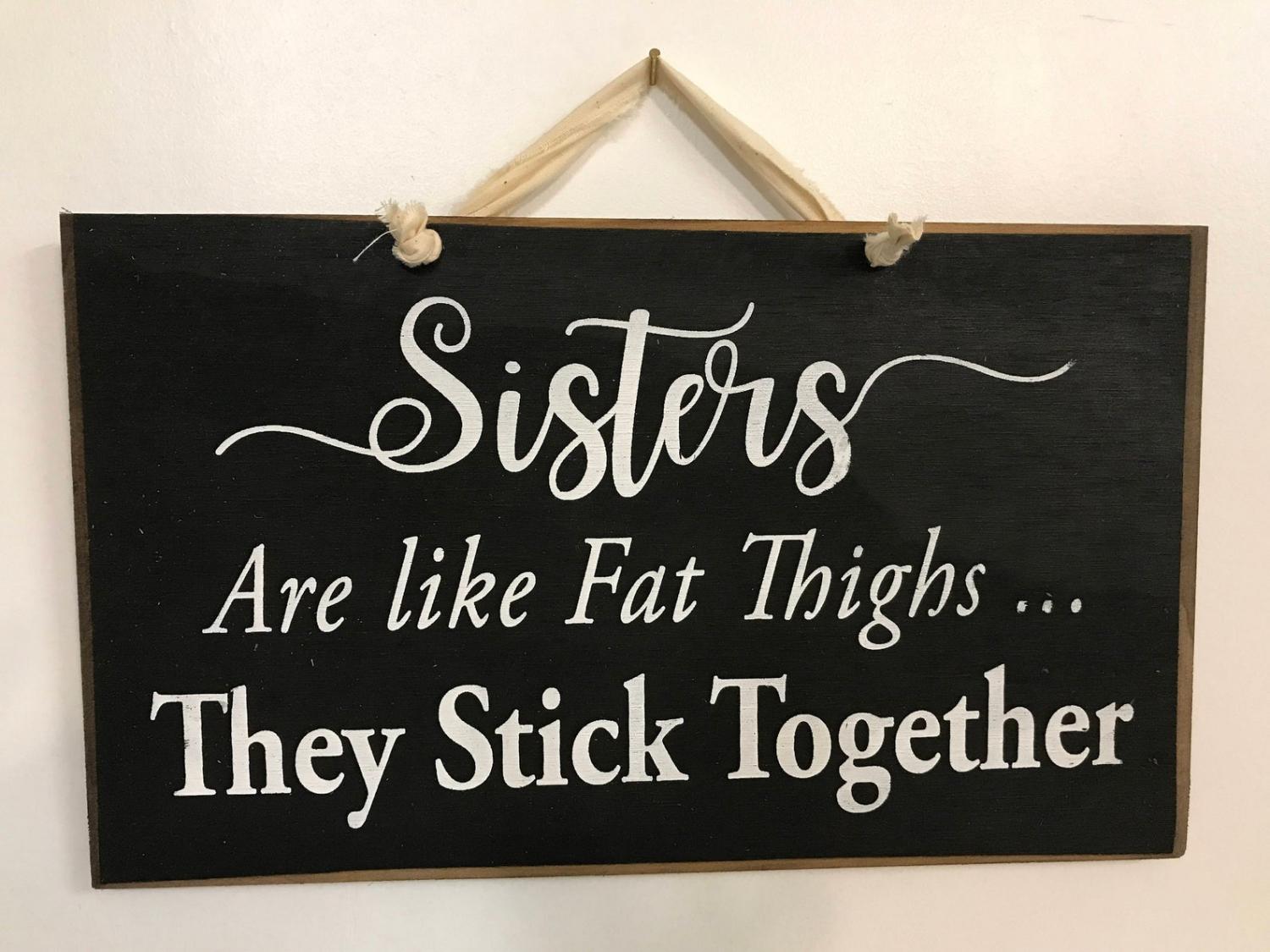 Get this version here
You and I are sisters, if you fall I will always be there to pick you up, after I stop laughing!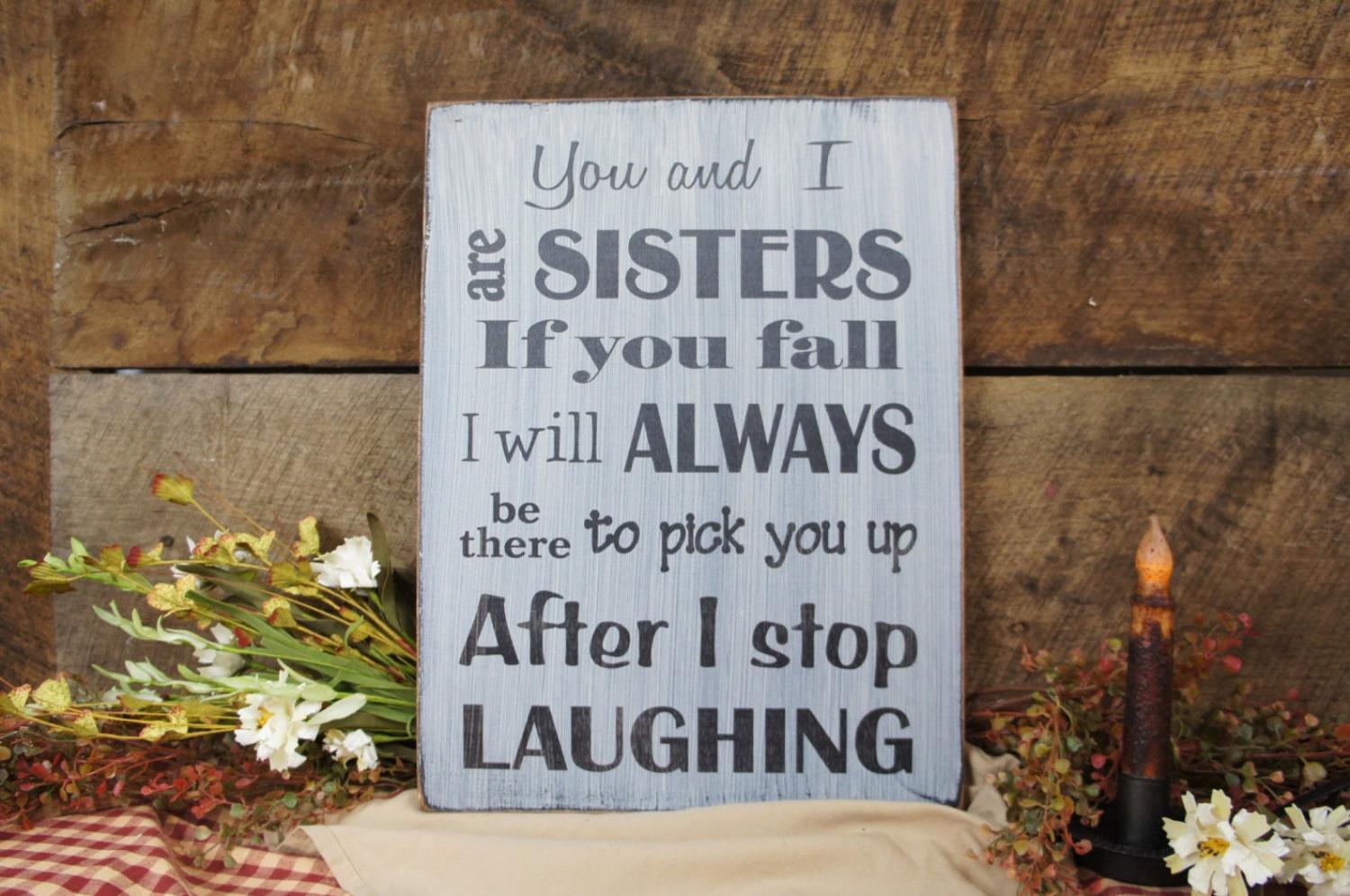 Get this version here
Sister to sister we will always be, a couple nuts off the family tree!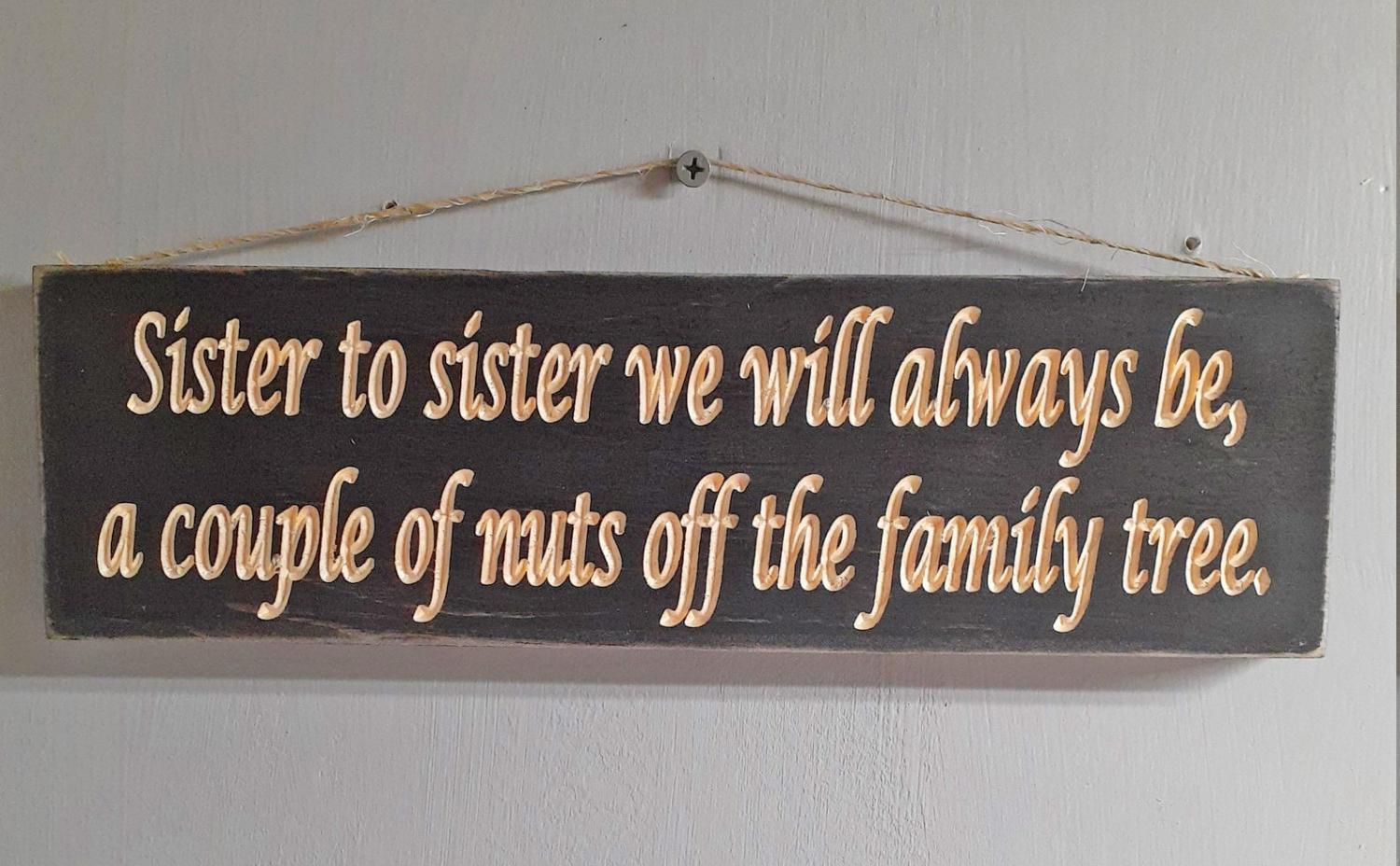 Get this version here
I smile because you're my sister, I laugh because there's nothing you can do about it!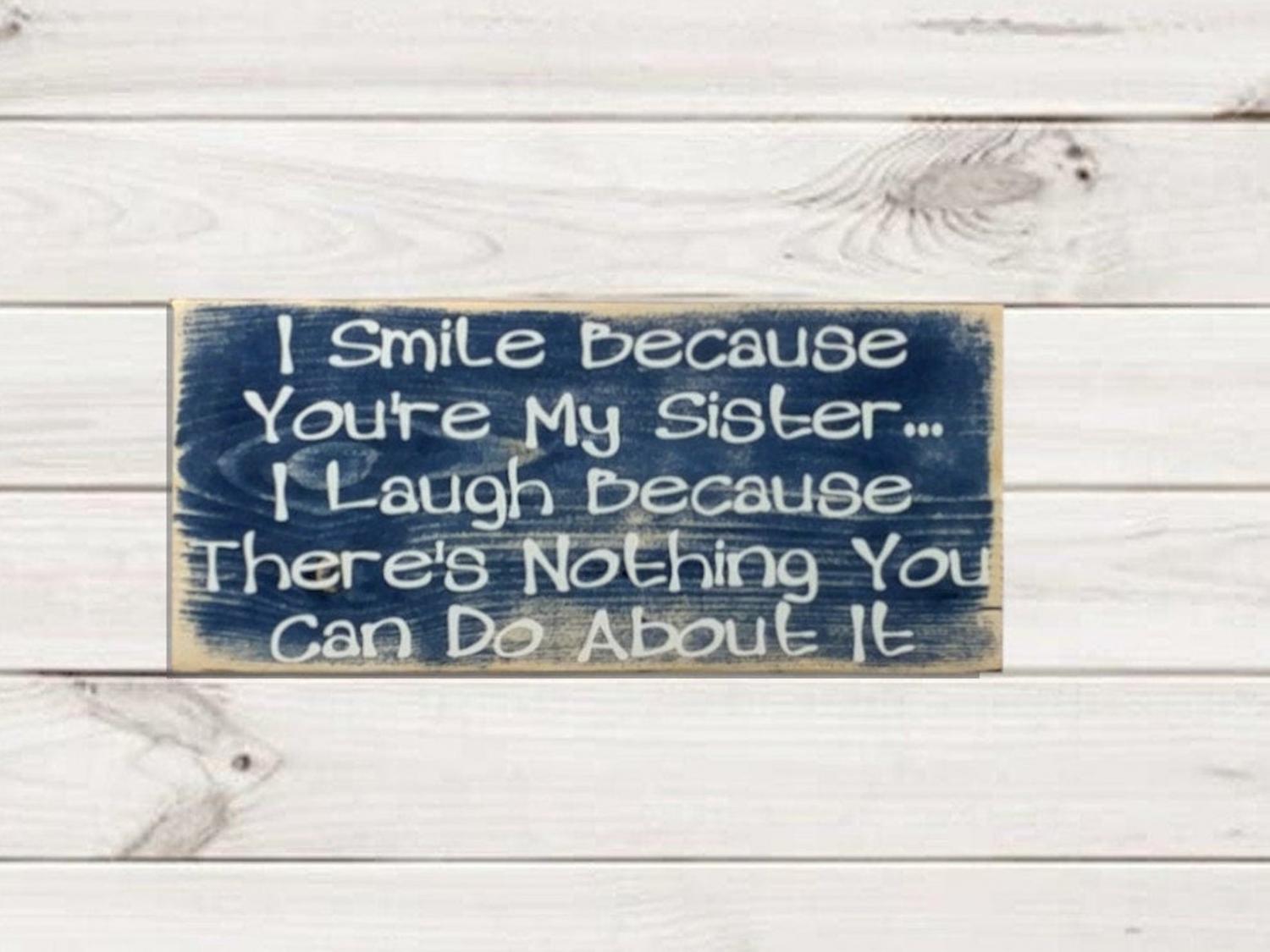 Get this version here
When I say I won't tell anyone, my sister doesn't count!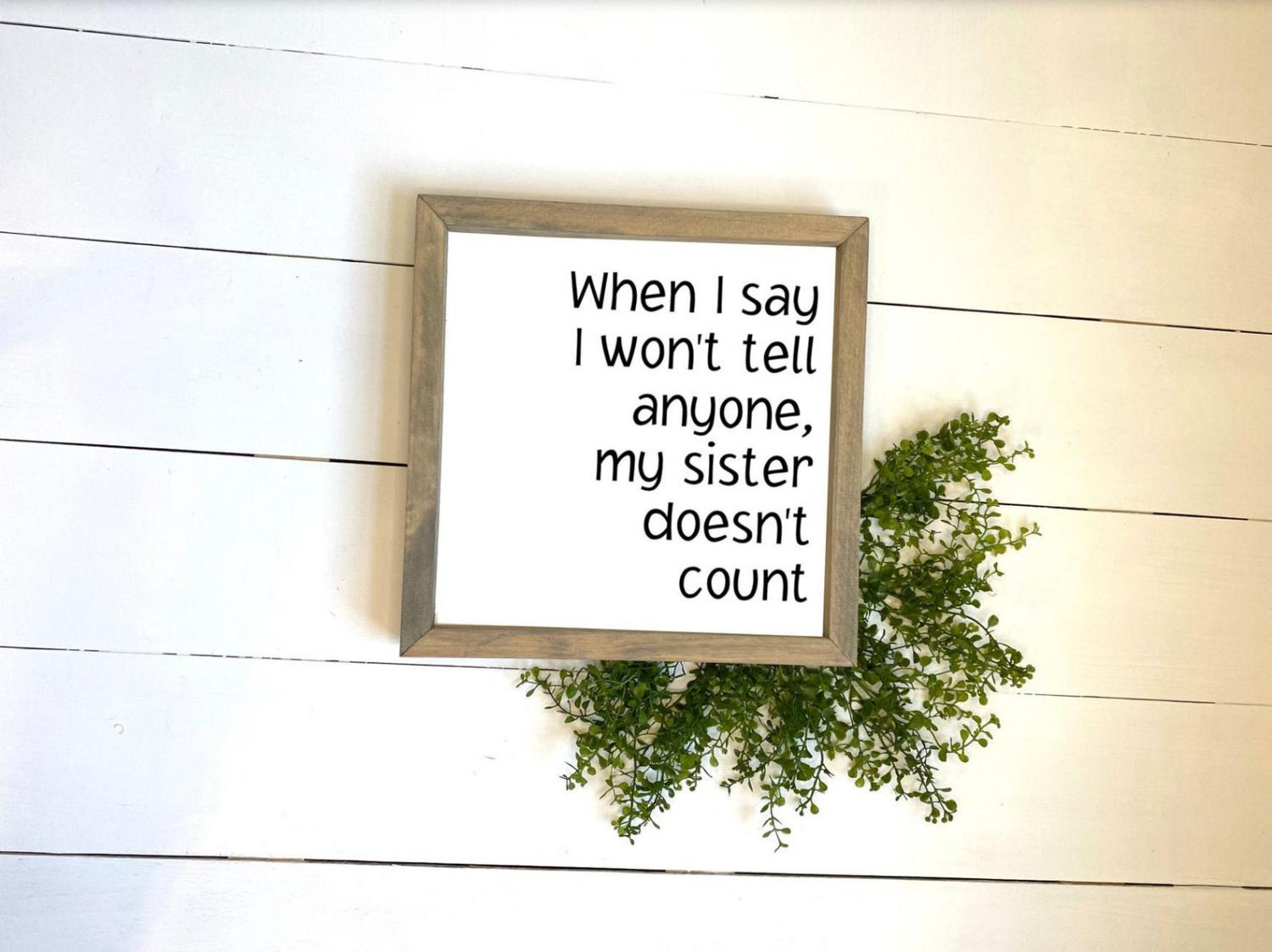 Get this version here