These Coolers Are Perfect For Any Star Wars Geek
By Ryan on 05/13/2020 10:20 AM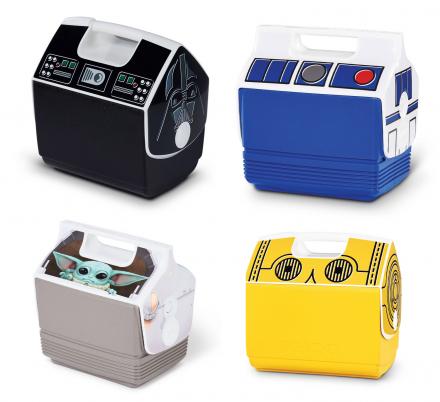 While you embark on an adventure in a galaxy far, far away you can rest assured that you'll have a cold beverage waiting for you thanks to Igloo's new Star Wars cooler line. The line includes coolers, growlers, and tumblers so no matter how intense the adventure - you're covered. This cooler line features iconic characters, scenes, and images from your favorite Star Wars movies. And you can show your support for whatever side you back - the Jedi's , Rebellion, or the Empire - because both villains and heroes alike need a cold beverage and sandwich when lunchtime comes around.
Vice President of Igloo Coolers, Brian Garofalow, said this line is designed for "fans who are looking to transport their lunch and beverages with style".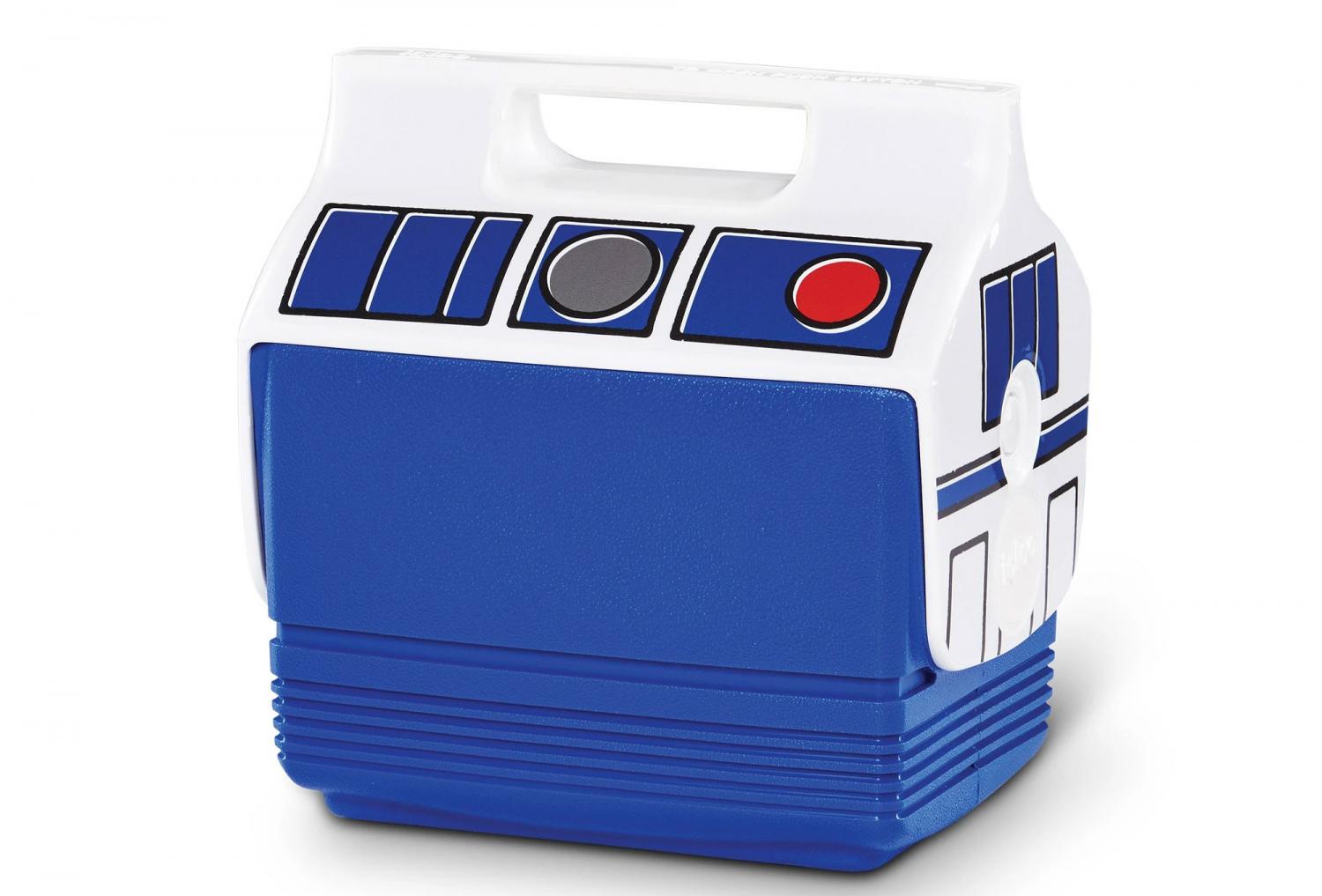 The coolers come in four sizes
The smallest size is the 4 Qt cooler which can fit up to six cans of your beverage of choice. This mini-cooler is the perfect every-day lunch cooler to show your cronies just how into Star Wars you really are. In this size you have your choice of three designs: baby Yoda, R2D2, and Toy Box which features images of Star Wars action figures.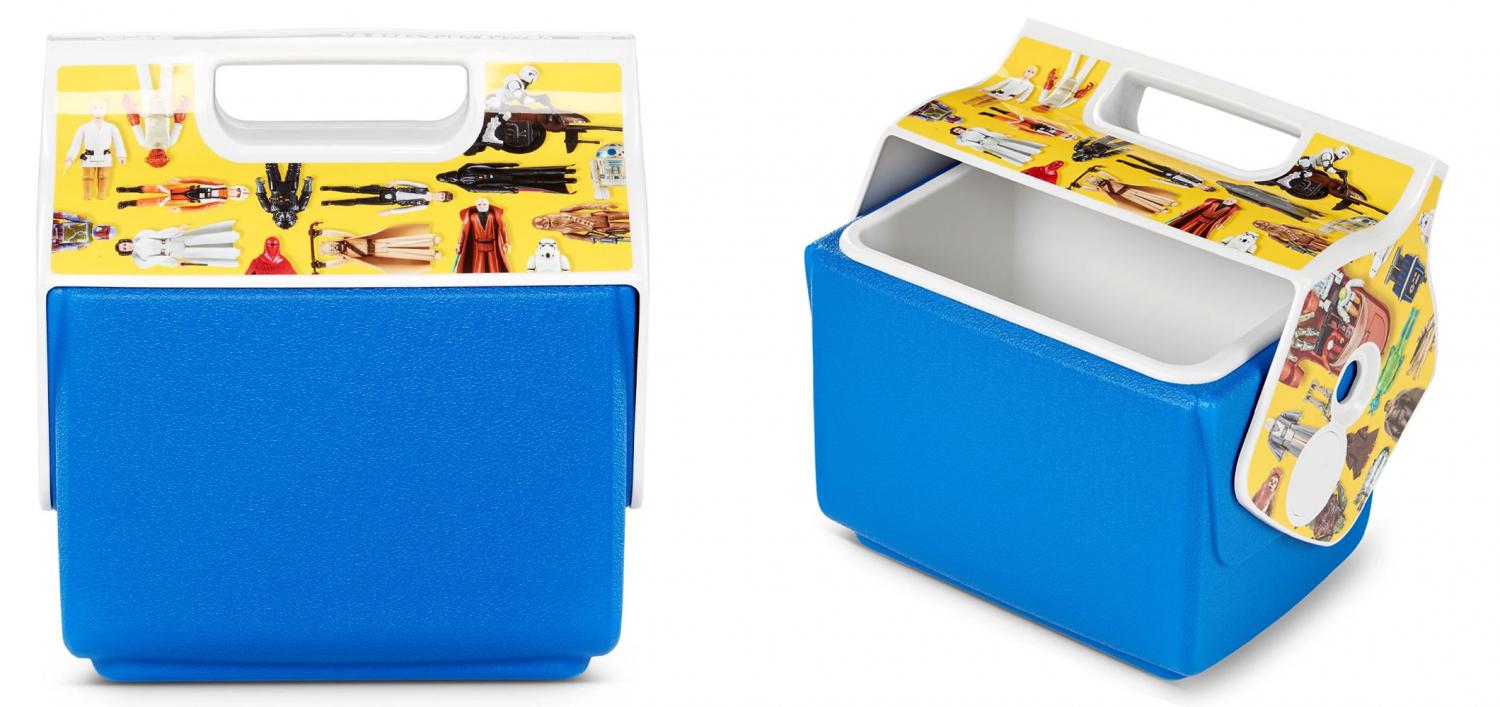 The next size up is the 7 Qt cooler. This one can fit up to nine cans and is the perfect size for those of you who like a hearty meal. With this size you get one option - Darth Vader... "Be careful not to choke on your aspirations"...I mean sandwich.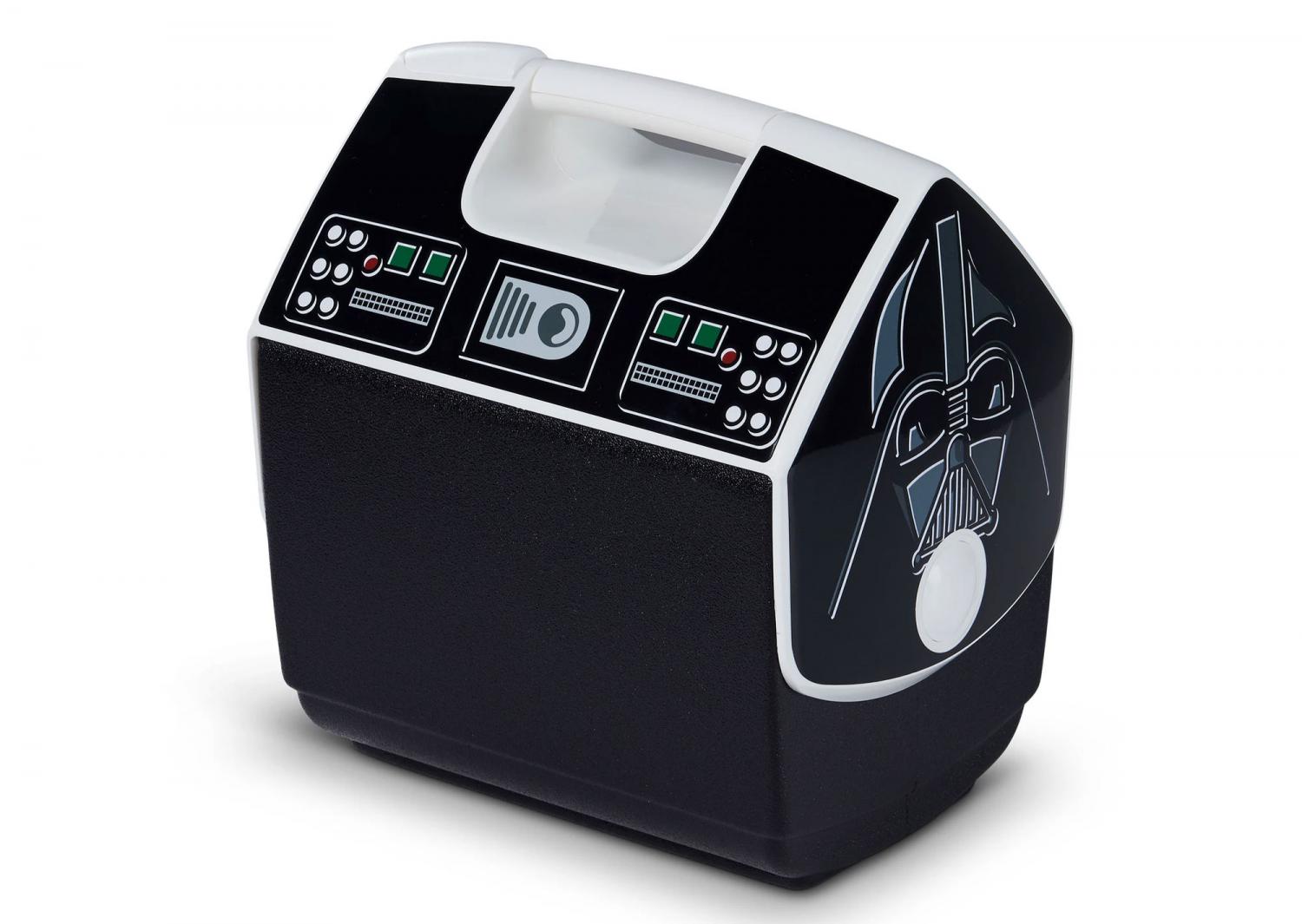 The 14 Qt cooler can hold up to 26 cans making this the perfect cooler for a picnic or a day out on the boat. Your three design options for this size are: A classic poster showcasing all your favorite characters, a storyboard scene showcasing fighter jets, and what they are calling Classic Mint in Box which features images of Star Wars action figures in colorful boxes.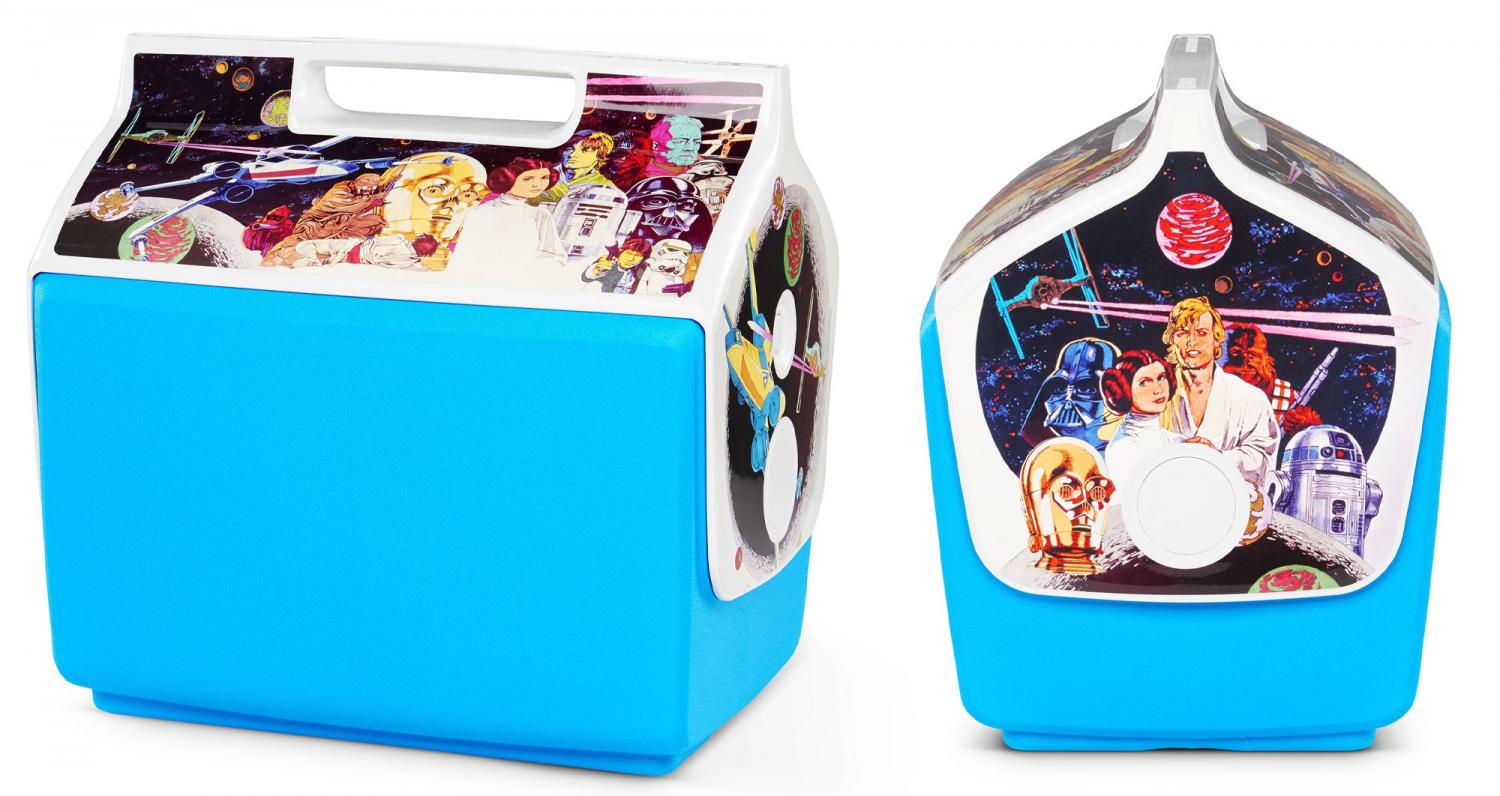 The largest size cooler is the 16 Oz cooler. This Elite cooler can hold up to 30 cans making it perfect for a multi day adventure (because it may take more than 24 hours to get to that far away galaxy and back). "Oh dear!", this cooler only comes with one option, C3PO, but it looks so great I'm cool with that.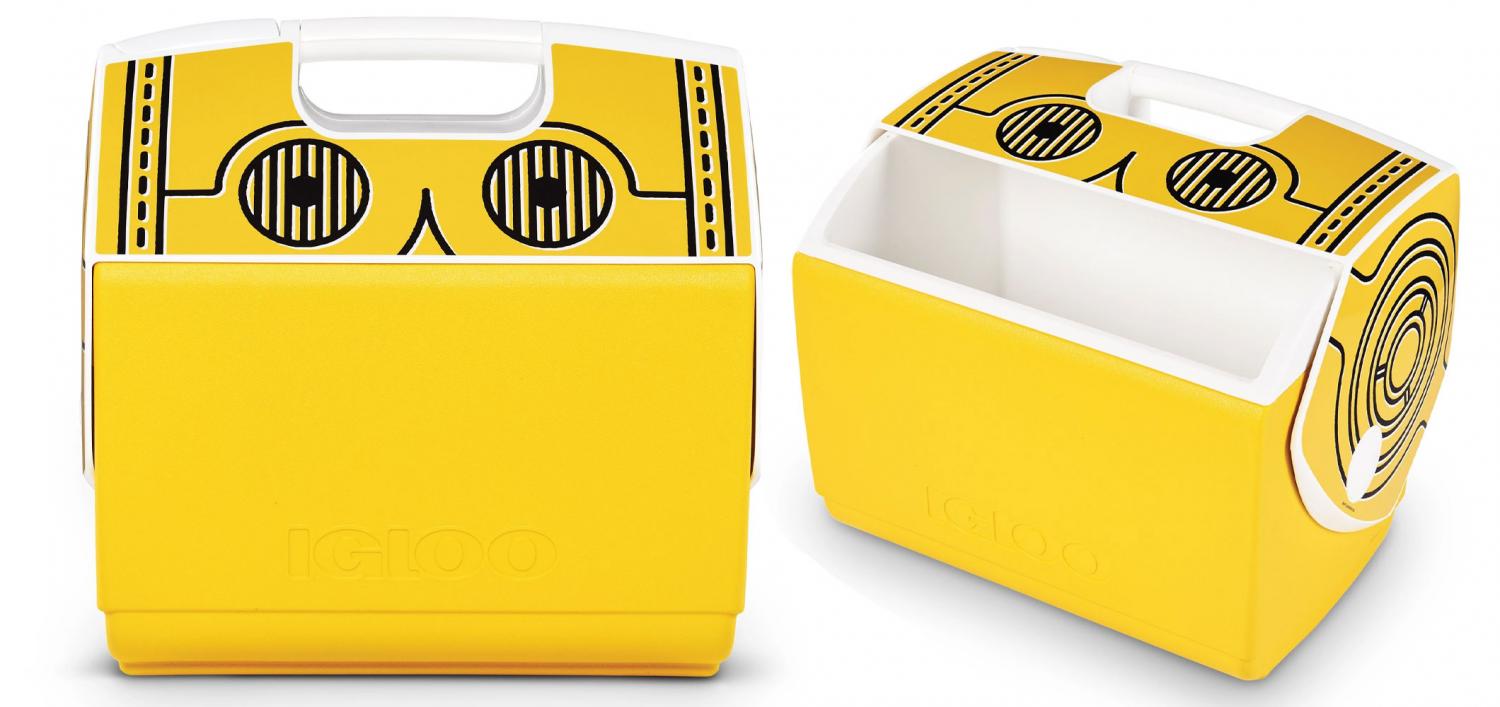 All cooler sizes feature Igloo's trademarked tent-top design and push-button lid for easy opening. The lid can open either way and when closed prevents spills - perfect for those times your cooler gets knocked around while you fight off Jedi starfighters.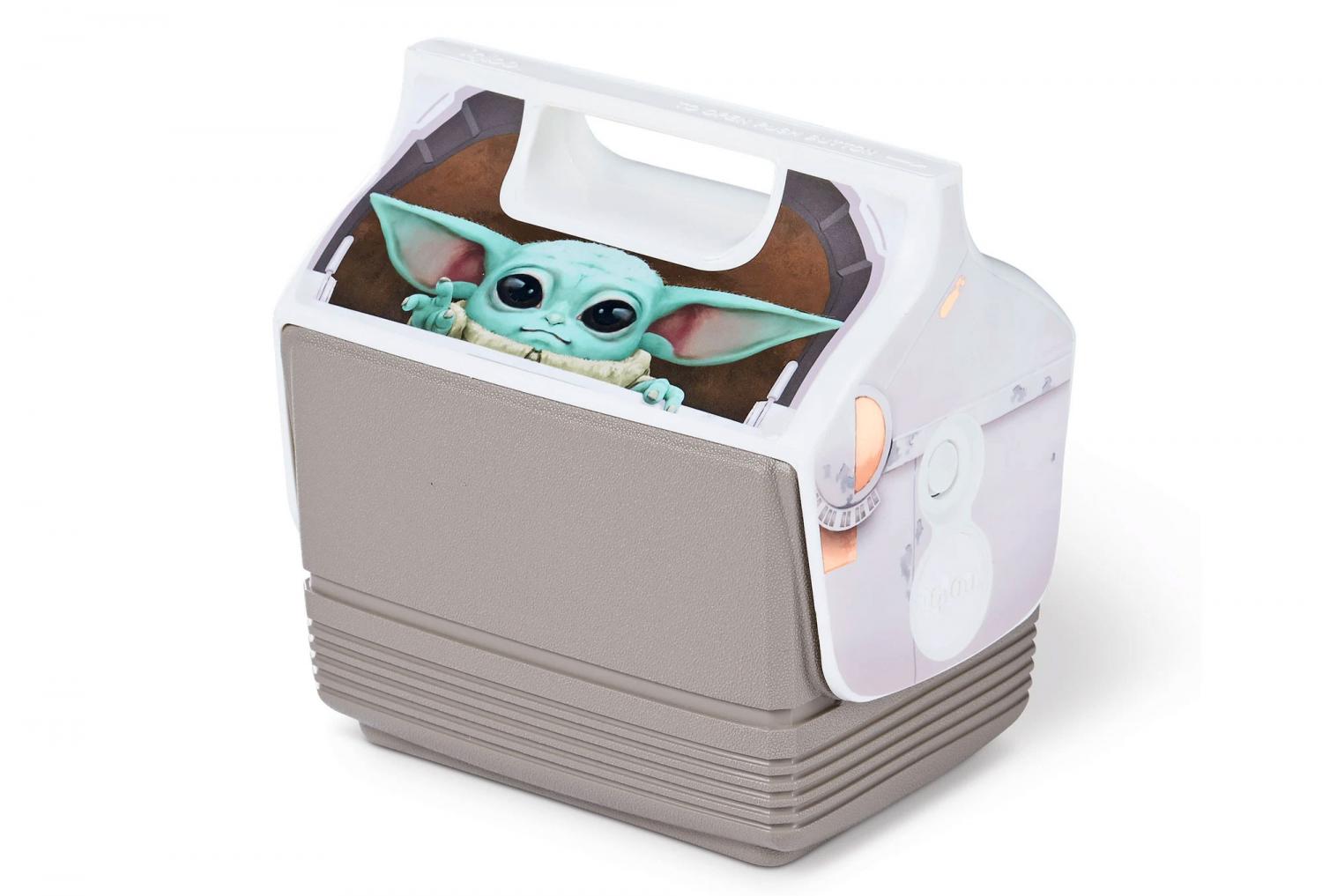 "From your morning coffee to a night cap with friends, the 36 oz.Legacy Growler is there for it all."
Thanks to its vacuum insulation and Ultratherm lid, your beverage of choice will stay at the optimum temperature for hours making it the perfect Chewie (aka companion) for any adventure. Options include Darth Vader, R2D2, and an Italian poster showcasing an X-Wing being chased by a TIE Fighter.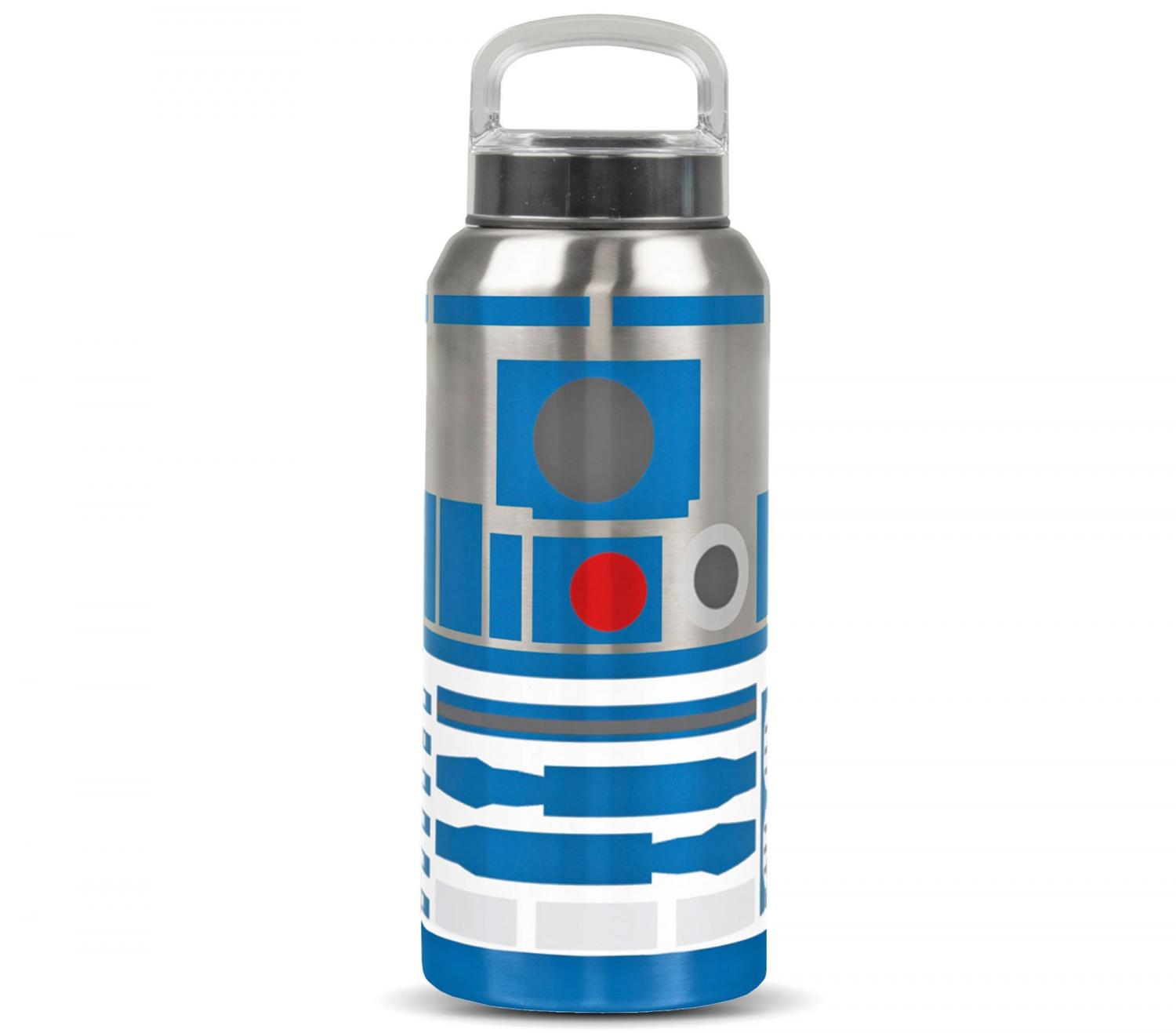 "The perfect way to keep you hydrated all day long."
This 16 oz can features double wall insulation and an easy open rocker button. It looks and feels like an actual can - but looks so much cooler. Options include a Black and White storyboard featuring Jedi and Empire fighter jets, a retro-inspired Millennium Falcon, and Mint In Box design that showcases Star Wars action figures.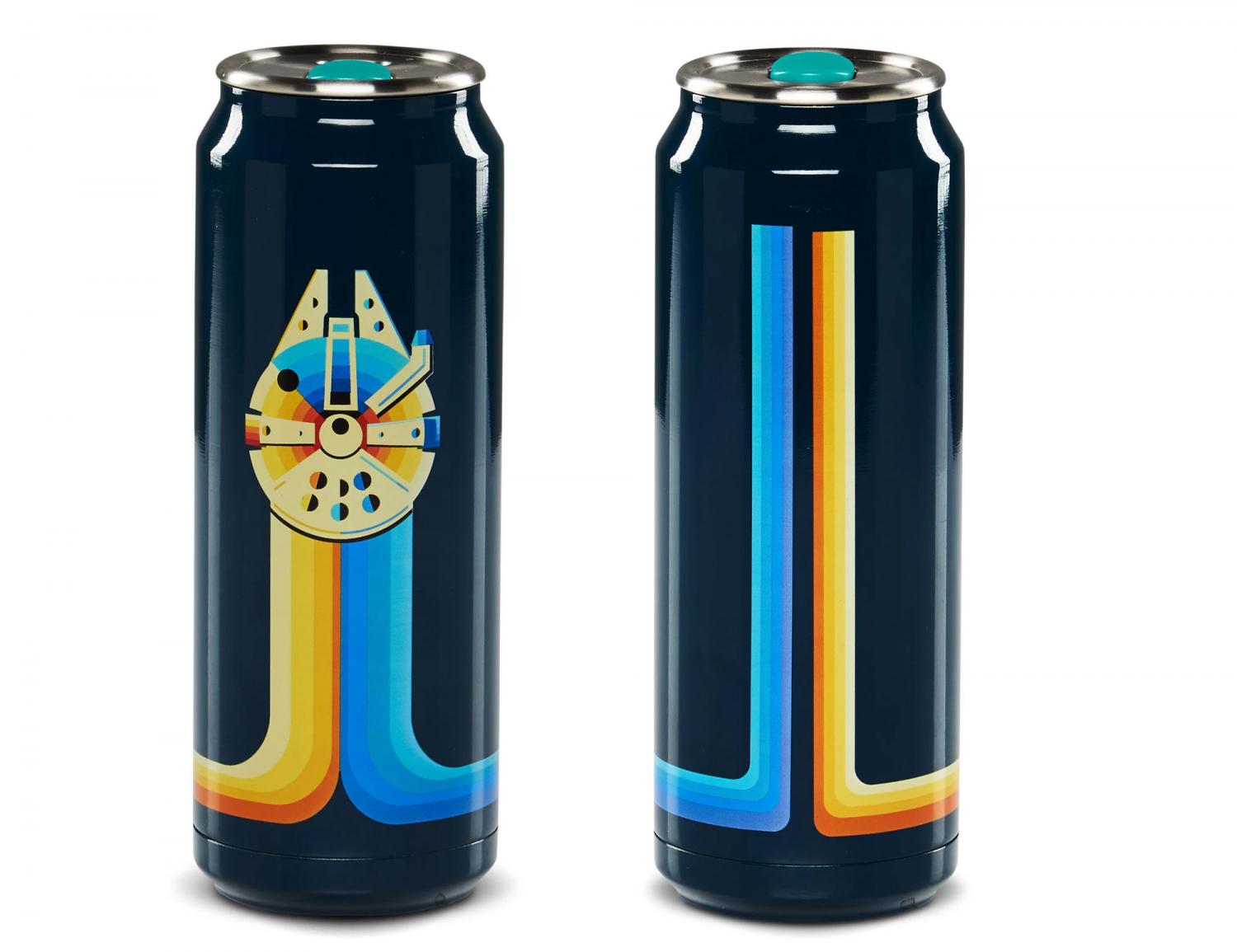 These new Star Wars inspired coolers are
" the perfect fit for those looking for a fun and usable cooler, growler or jug for their every-day needs."