These Ghost Shaped Candles Are The Perfect Halloween Decor This Year
By Ryan on 08/09/2021 3:40 PM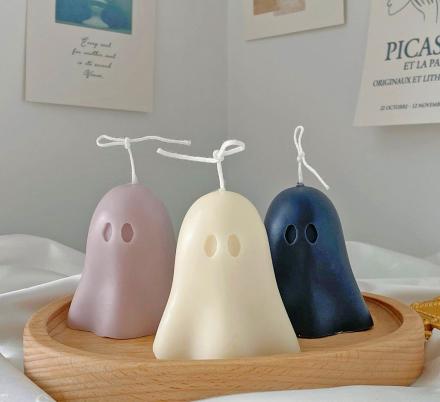 A fragrant room is unrivaled, it's refreshing and lively especially if the scent is right. Many guys don't know this but when you keep a pet, they have a body odor left on the couch and generally in the room. The pet owner, due to the proximity to the pet, gets used to the odor and cannot 'identify' the foul smell, when new guys come to visit, they can catch the odor. This is common with other odors in the house, which is why it's always advisable to invest in fragrances to get your apartment or house smelling nice and fresh.
These cute ghost candles are made from natural soy and beeswax meaning they are healthy to burn in the house. The soy and beeswax are expertly infused with premium-grade fragrance oils to give a natural fragrance like no other. All the materials used are non-toxic and completely safe to use. They are slow burners and will typically see out the night.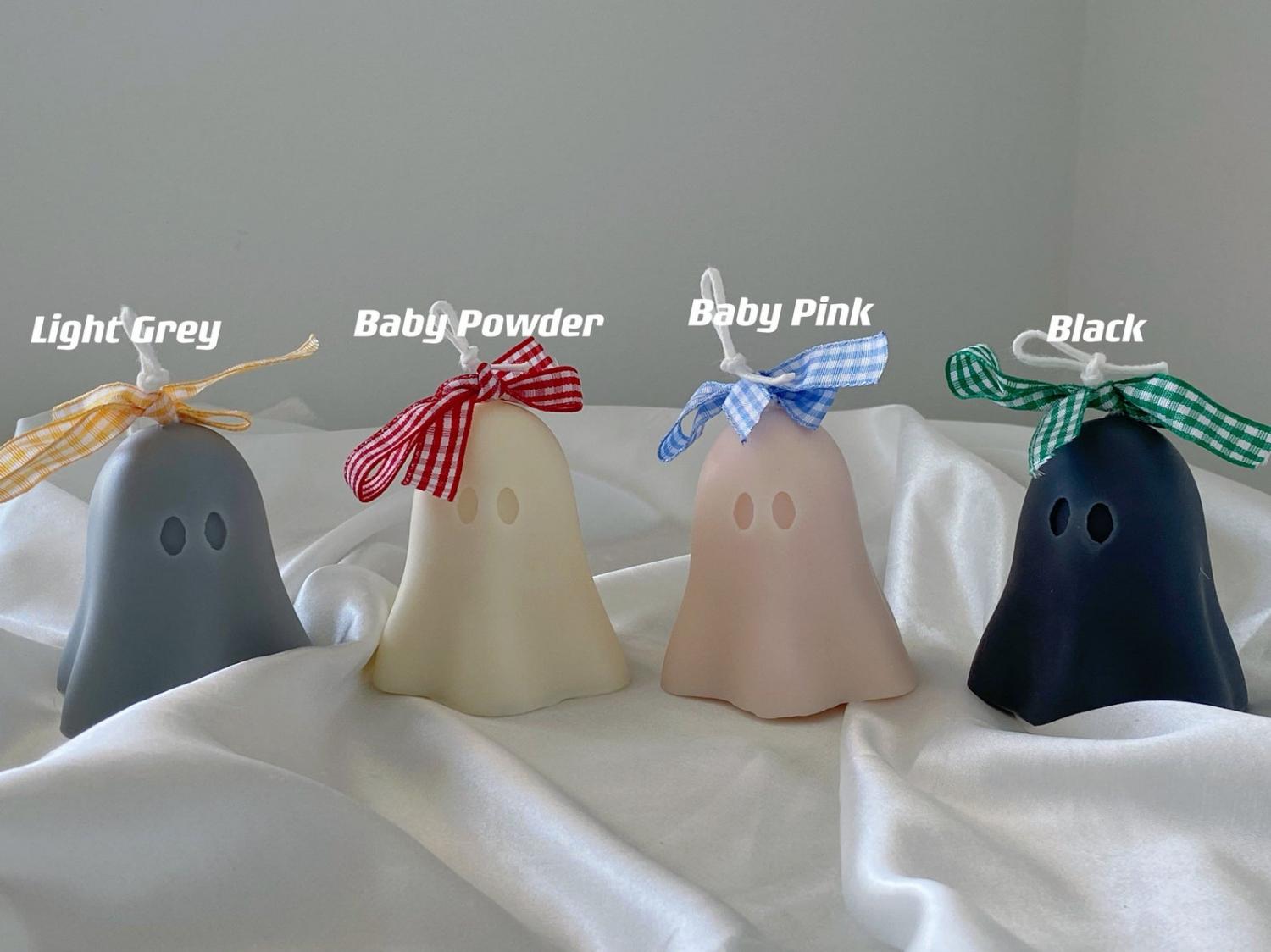 Source
There are close to thirty scents and 12 colors to choose from. If you want to decorate your room and infuse different scents then these soy wax candles will work well for you. The ghost candles are expertly handmade by skilled artisans.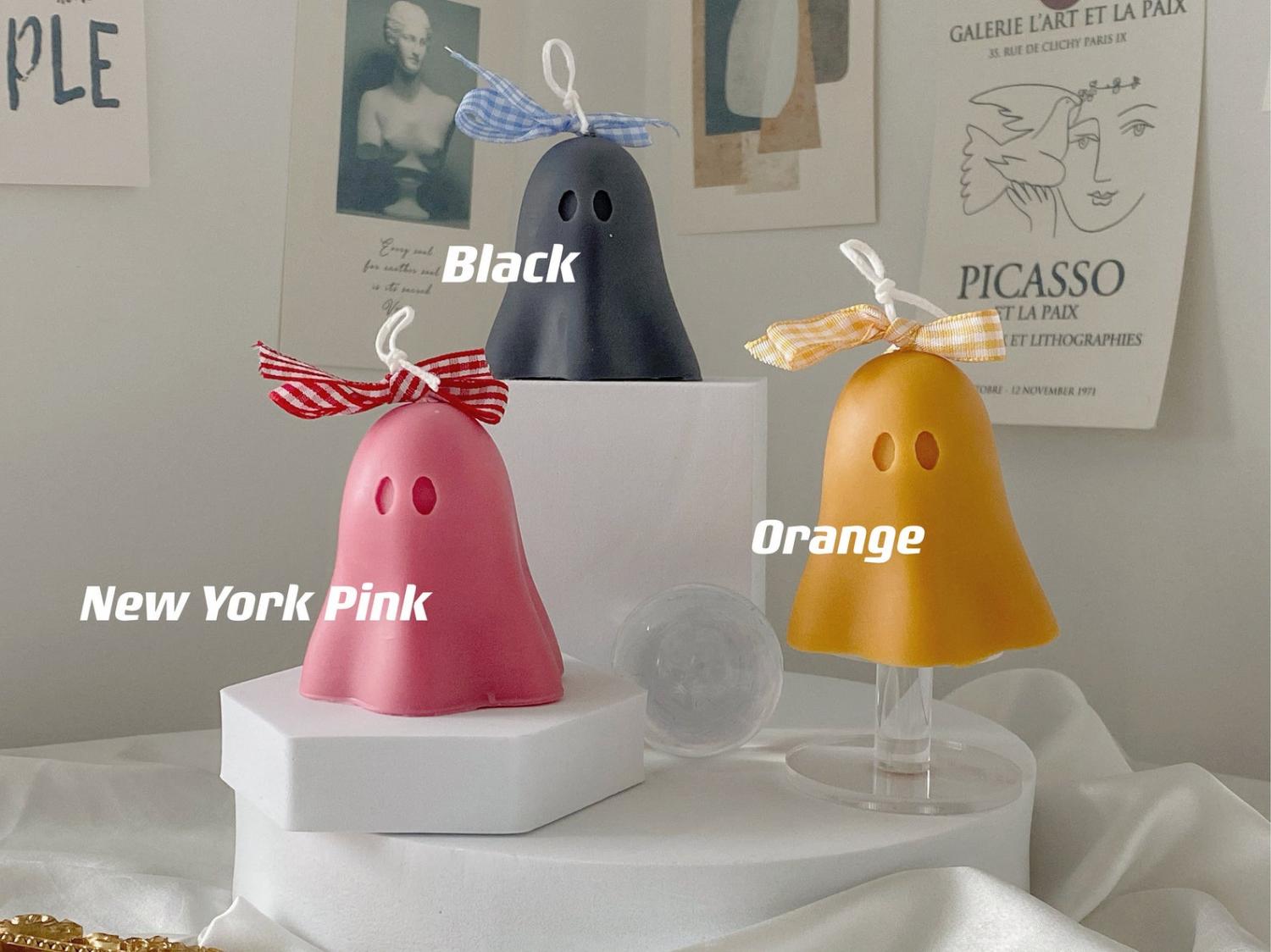 The soy wax candles weigh 2 Oz. with a height of 2.56", width of 2", and length of 2". The burning time is really impressive compared to the measurements of the candle, a testament to the quality of soy wax used. The wax used is eco-friendly, naturally sourced, and vegan-free. The soot emitted is minimal, and the scent carries the day anyway.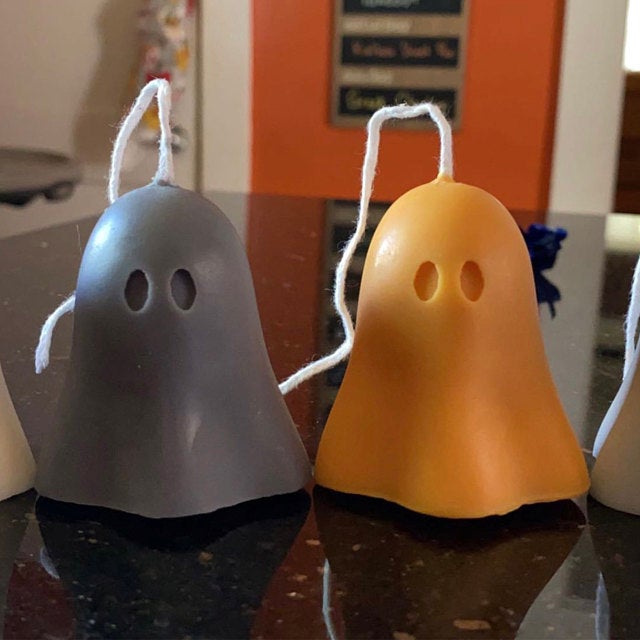 The ghost candle's scent is good enough for home use and is not too strong to get a reaction or annoy your visitors. It's mild, rich, and unique. Your room will be more cozy and pleasant with these candles burning around.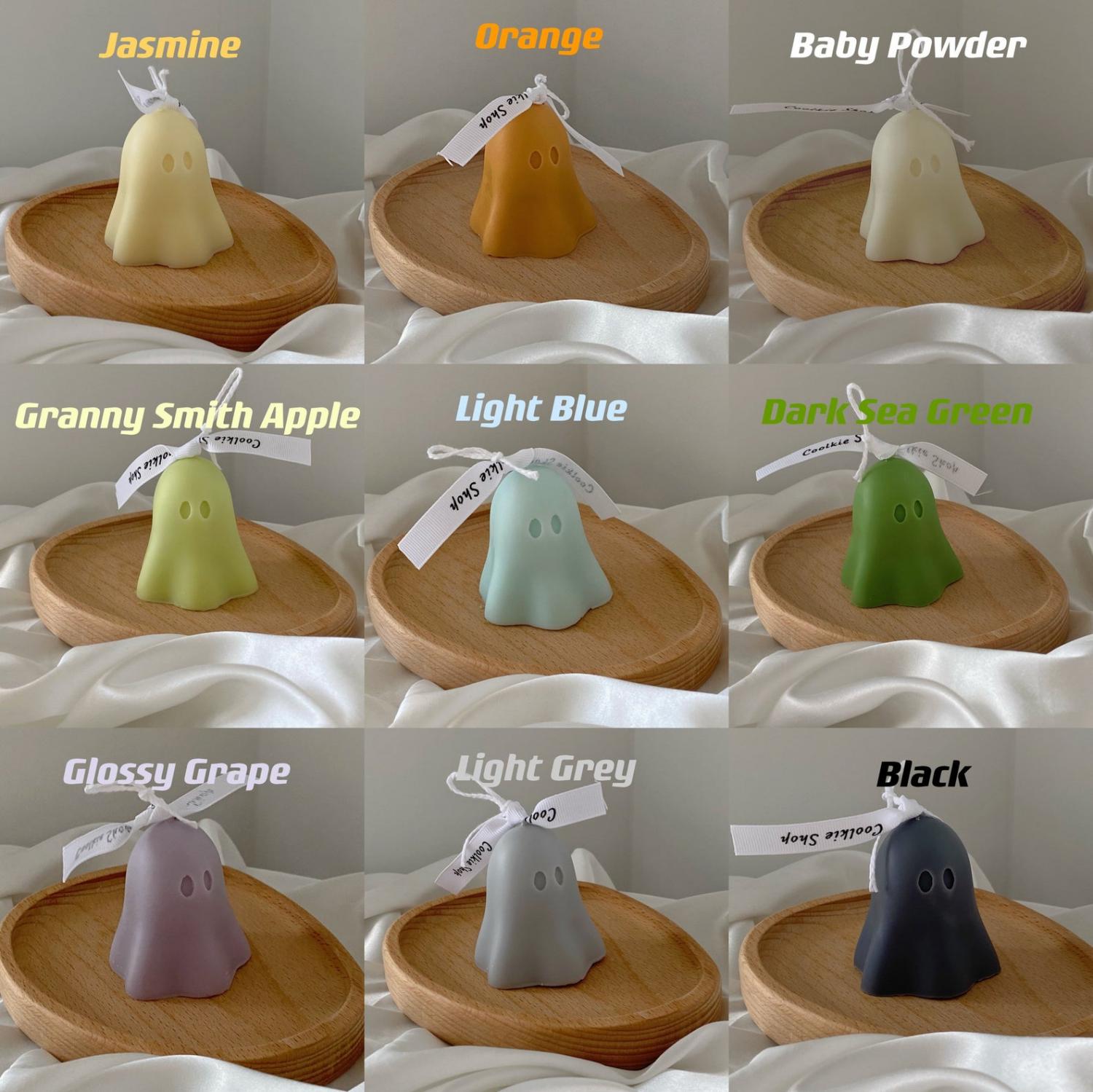 These cute ghost candles are good gift ideas for family and friends who are huge fans of gothic culture. A good decoration in the house that will make your house smell really nice.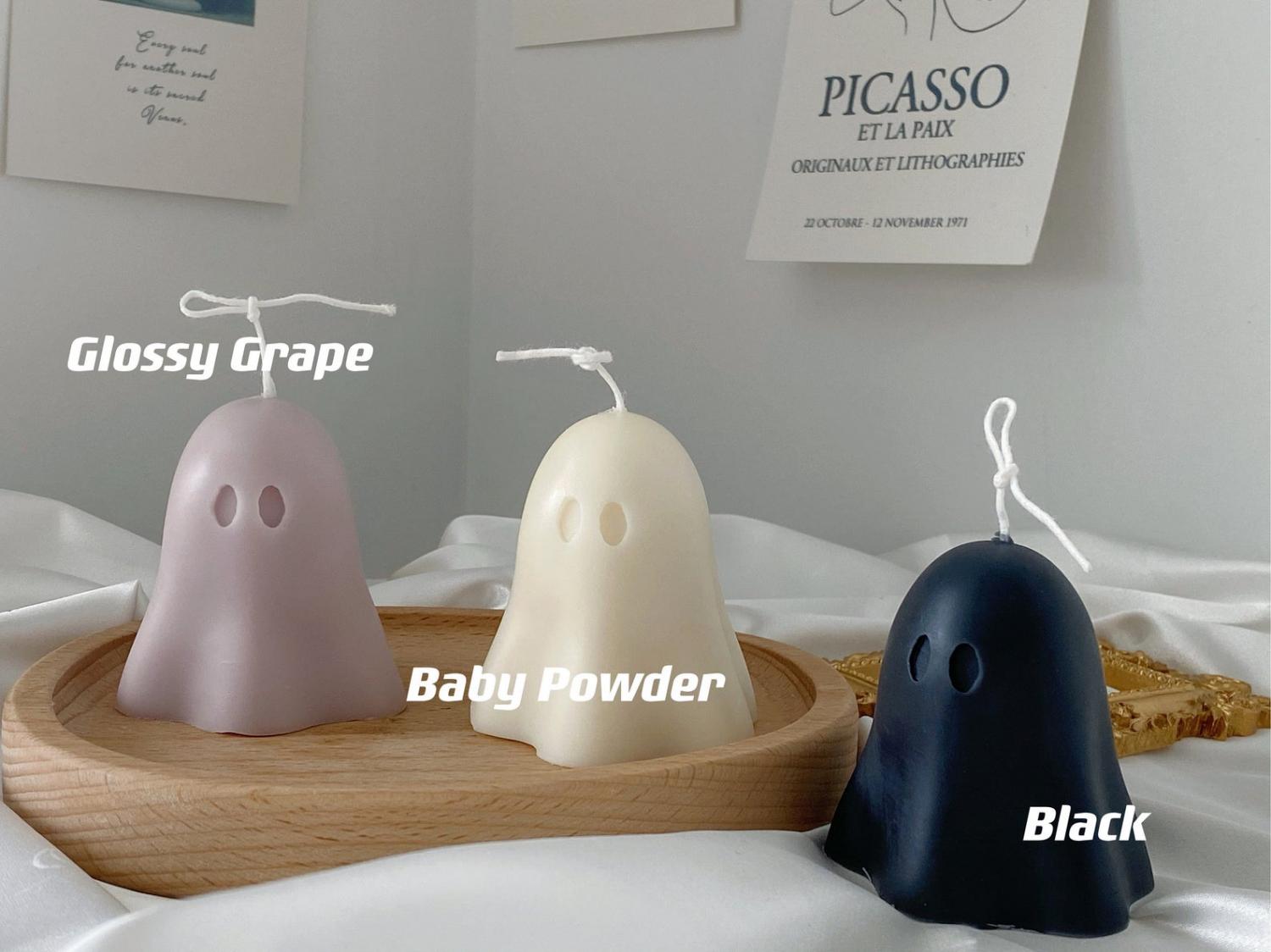 The availability of different colors means you could decorate your room to have a really nice aesthetic. The candles come in a colorful and cute packaging, so if you're planning on gifting someone there is no need to repackage.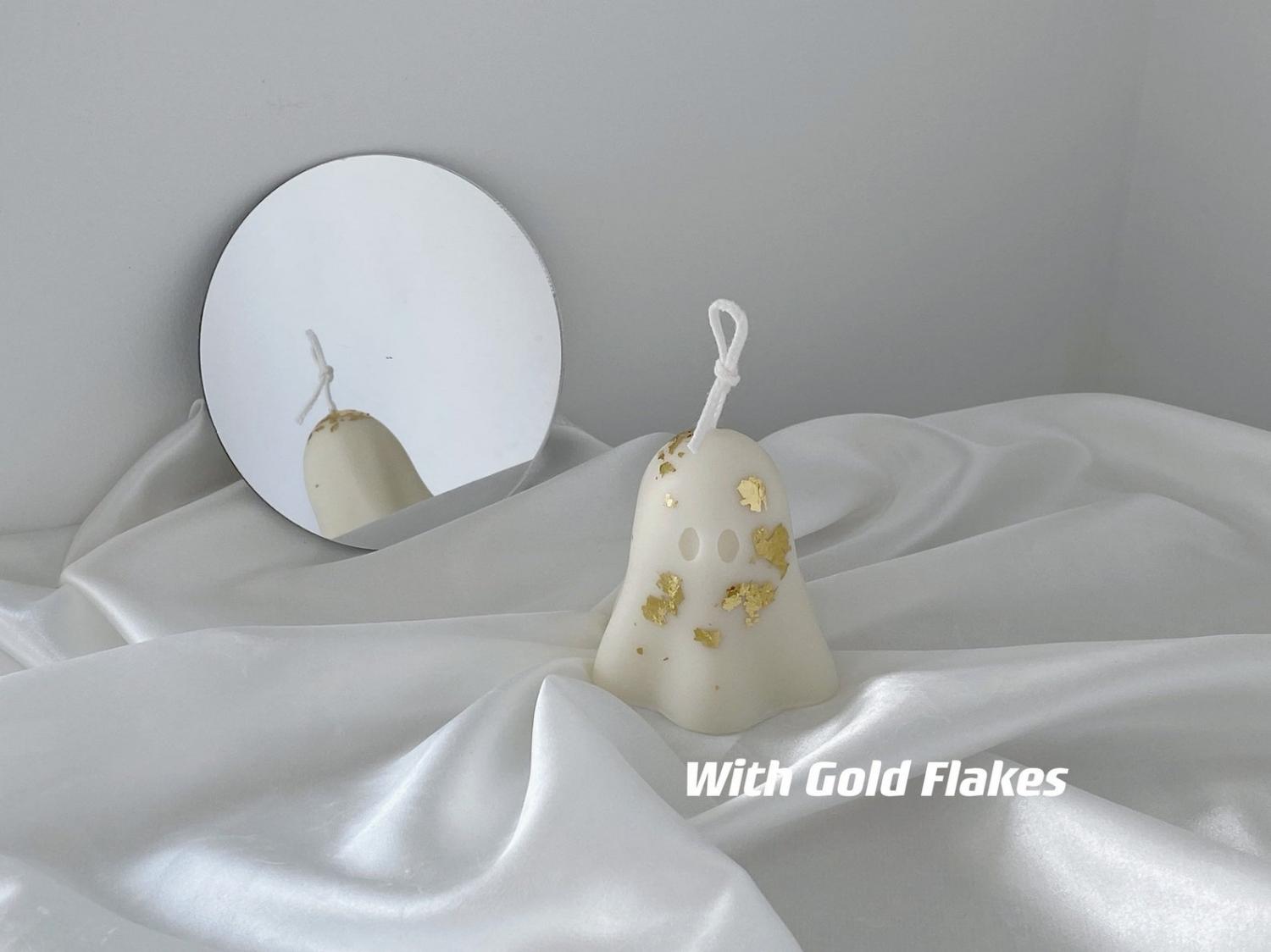 It is best if the candle is used on a candle holder or on a heat-resistant plate and not placed directly on furniture. They are also to be kept away from kids, pets, and direct sunlight. Get your house glowing with the added bonus of smelling good today!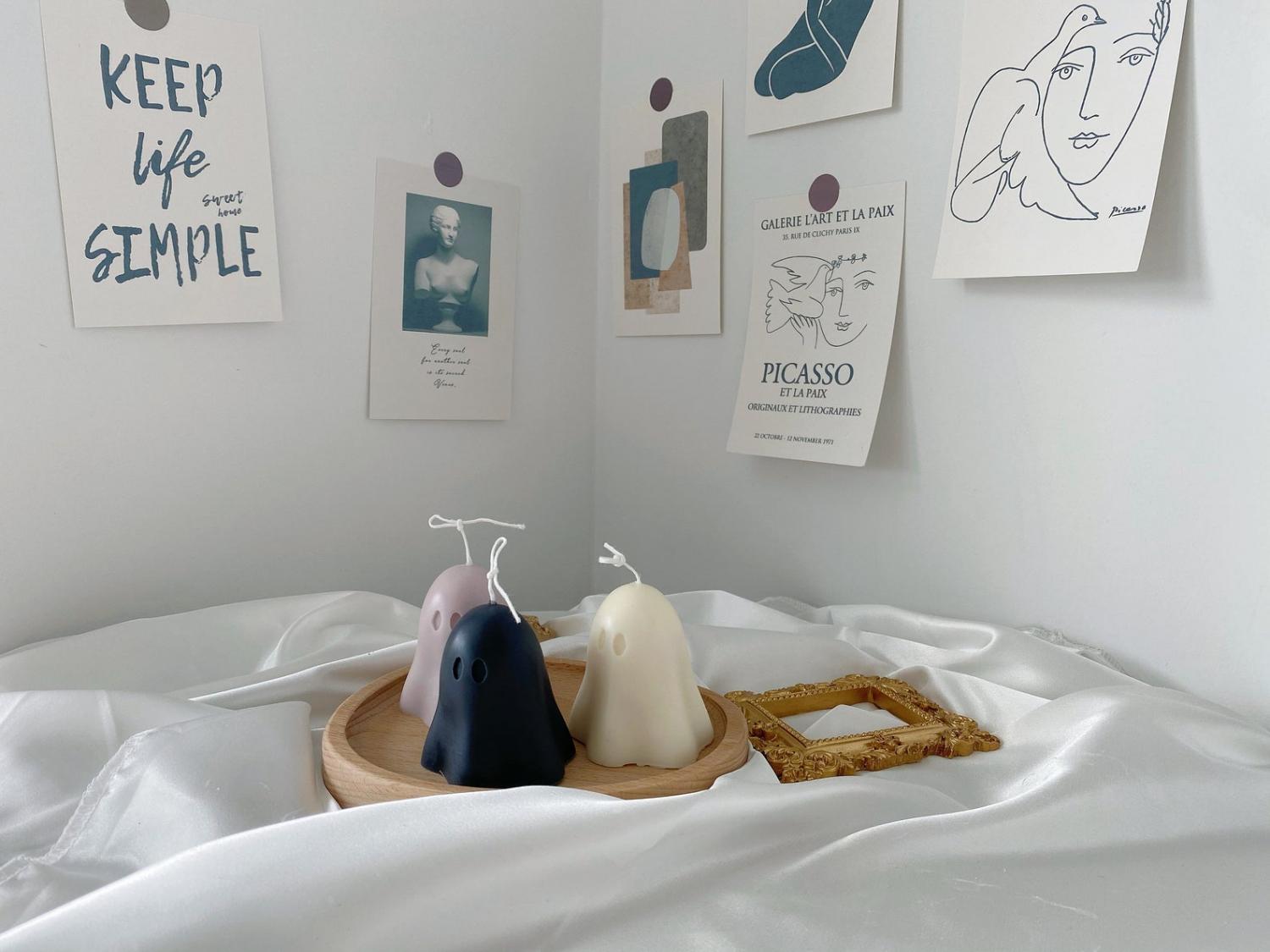 The ghost candles are handmade from soy wax, and each one measures 2.5 inches tall!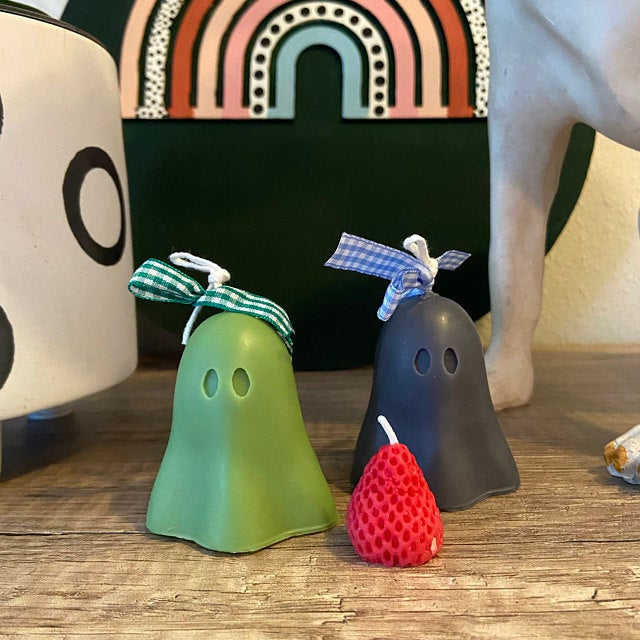 The ghost candles come in tons of different scents, and tons of different colors that you can combine them with!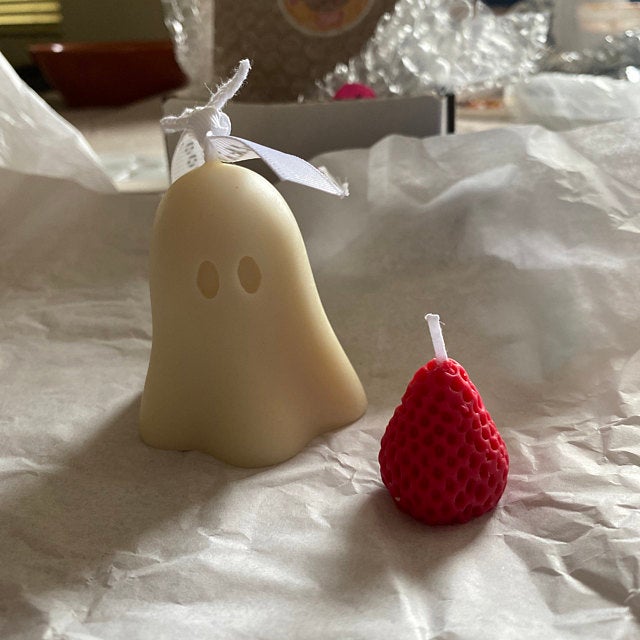 The ghost shaped candles should be put on a candle holder or heat-resistance plate once you light them!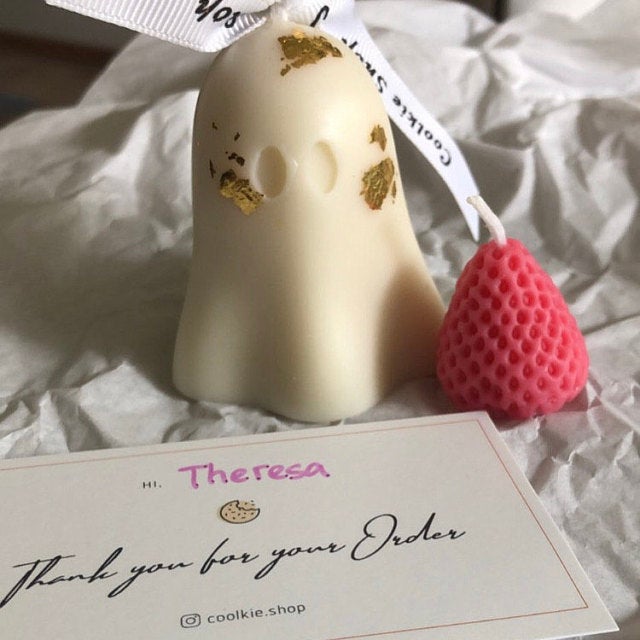 The ghost candles are a perfect piece of decor for Halloween this year!