Puking Rainbow Cat Scarf
By Ryan on 01/27/2021 7:51 PM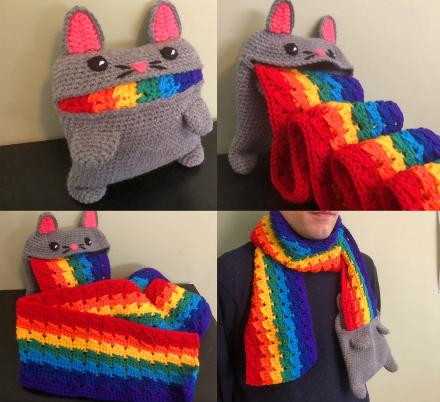 Rainbows are usually associated with unicorns, such as the unicorn neck pillow that converts into rainbow, or perhaps the color changing unicorn. But ever since nyan cat, was ever created, rainbows also became associated with cats, or perhaps pop-tart cats for that matter. Recently someone made a crochet cat that stores a rainbow scarf, and when unraveled, it looks like the cat is puking a giant rainbow. It was created by Amanda Julien, and she sells the pattern on Ravelry, so you can create your very own puking rainbow scarf crochet cat.
The amazing barfing rainbow cat scarf crochet pattern will create a rainbow scarf that measures 55 inches long, and best of all, the cat is permanently attached to it so that when you wear the scarf, the cat still dangles off the end of it and you'll never lose it. Once you're done wearing the scarf, just pack the rainbow back into the cats mouth and throw it back into your bag or purse.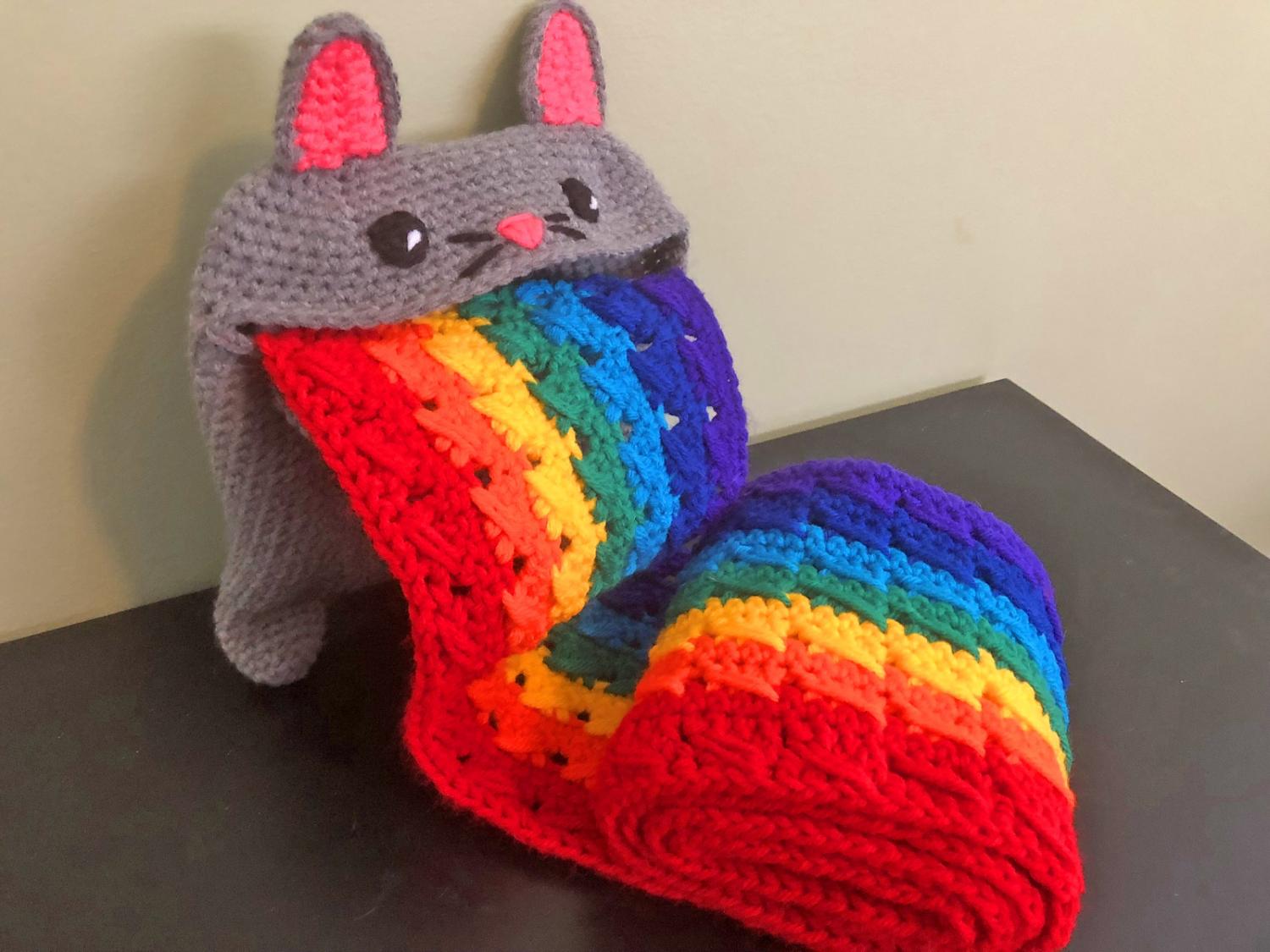 Image credit: Amanda Julien
The rainbow barfing crochet cat pattern is able to be accomplished by any skill level crocheter, and the instructions include dozens of photos to help you along the way to assemble the unique cat and scarf combo project. Judging by the reviews of the project, most people loved it, found it very easy to do, and found the instructions very clear.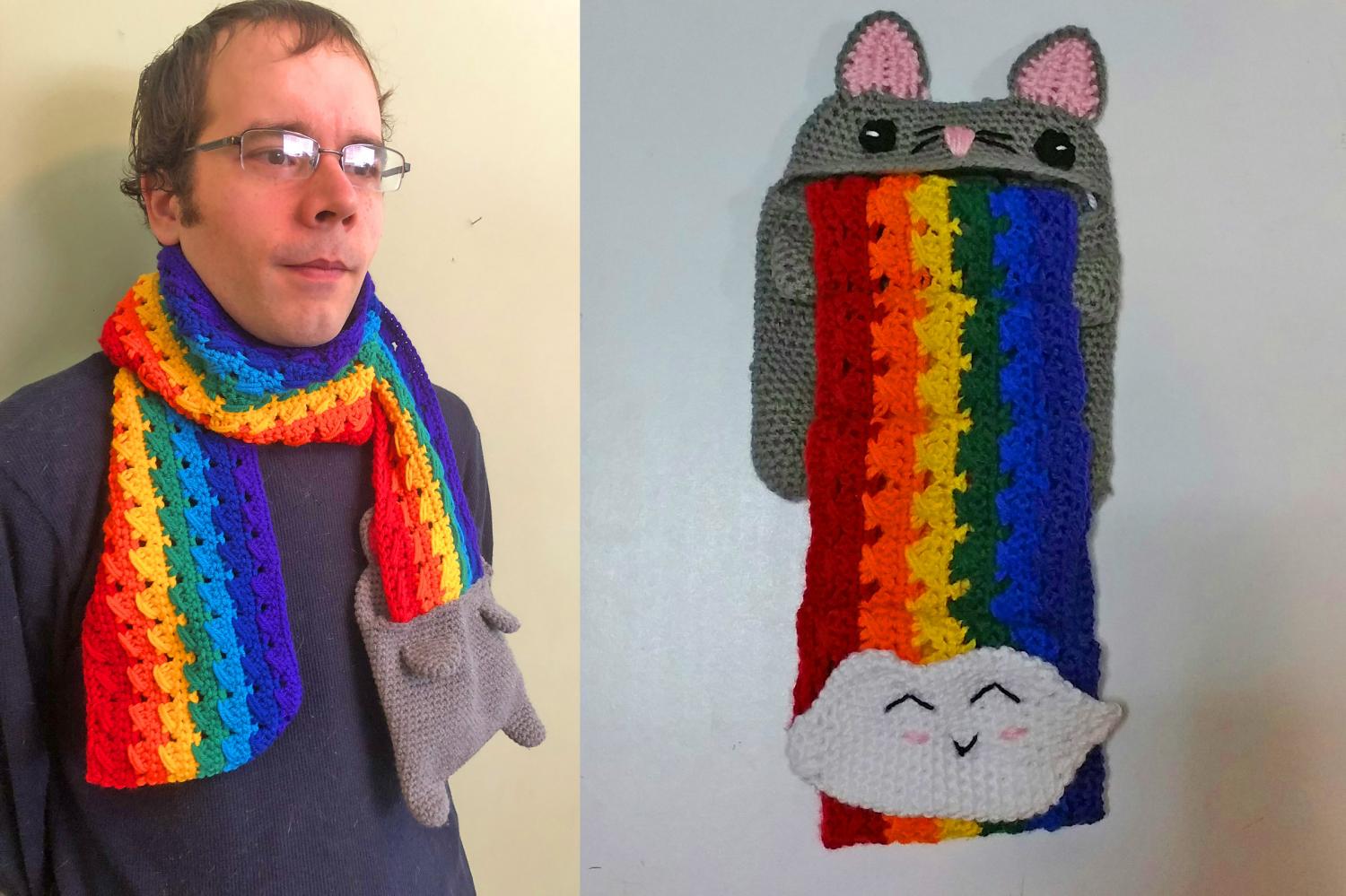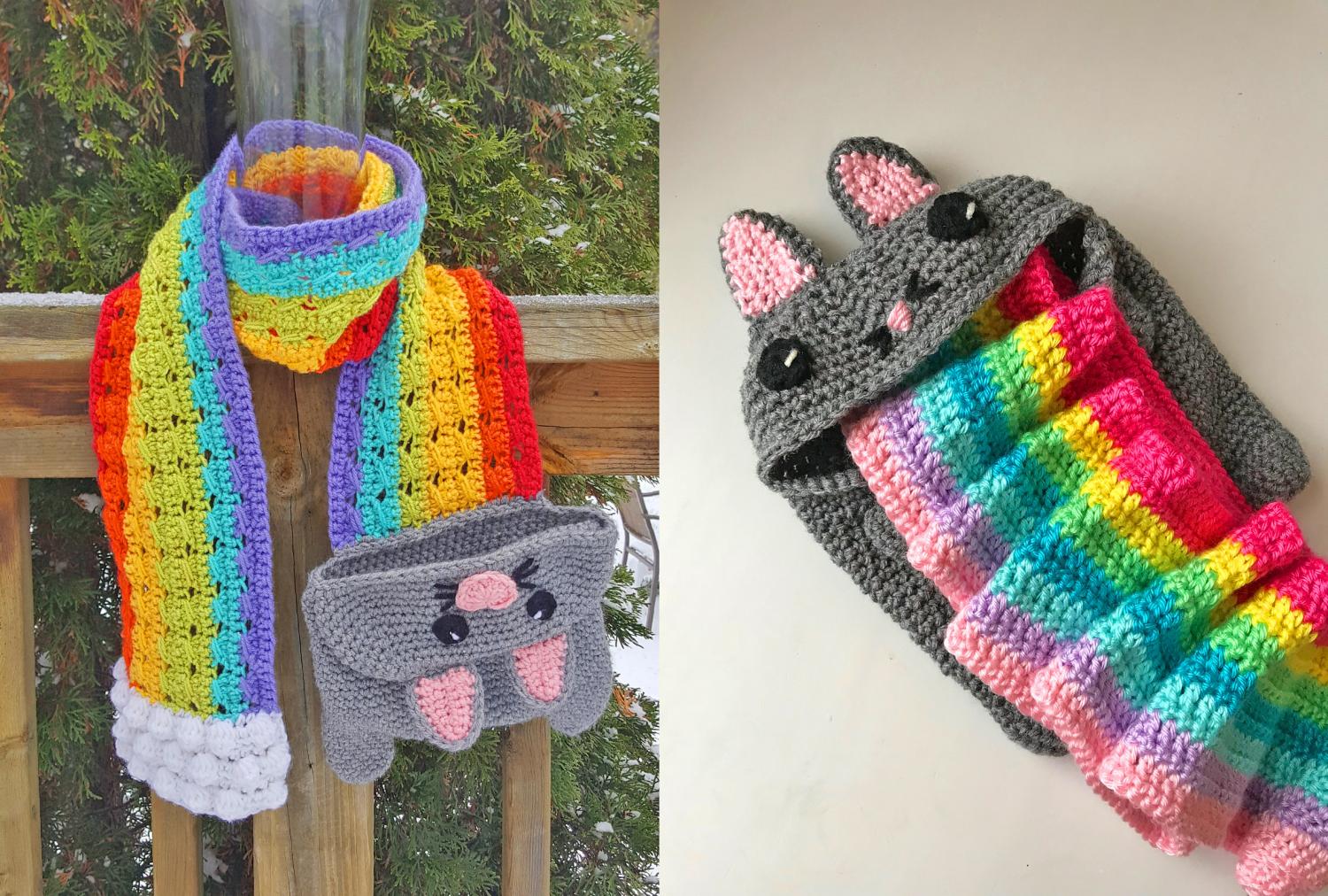 Image credit: Amanda Julien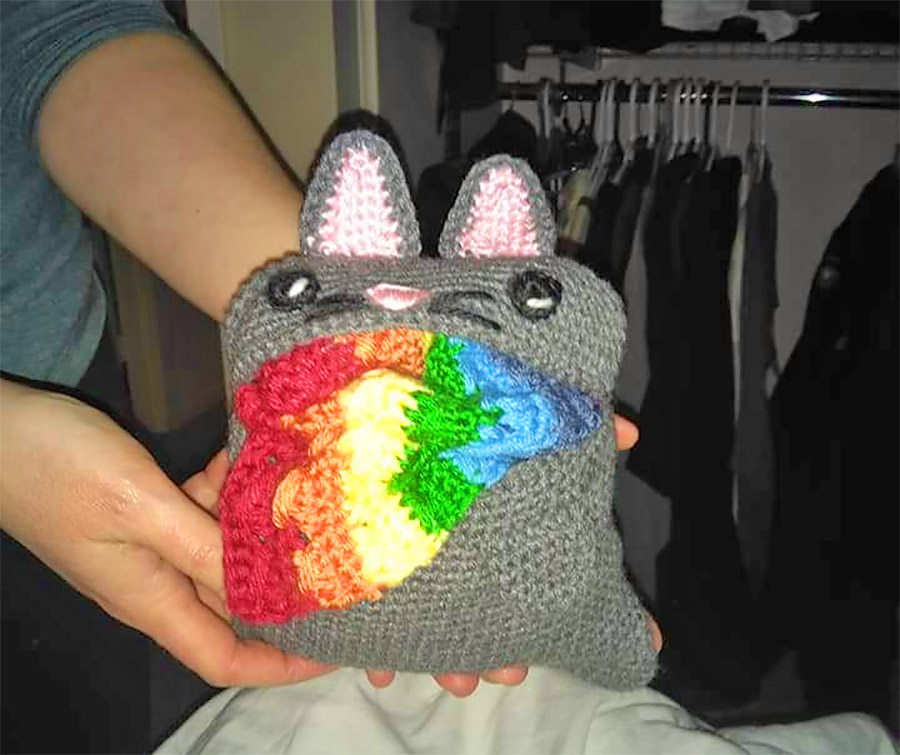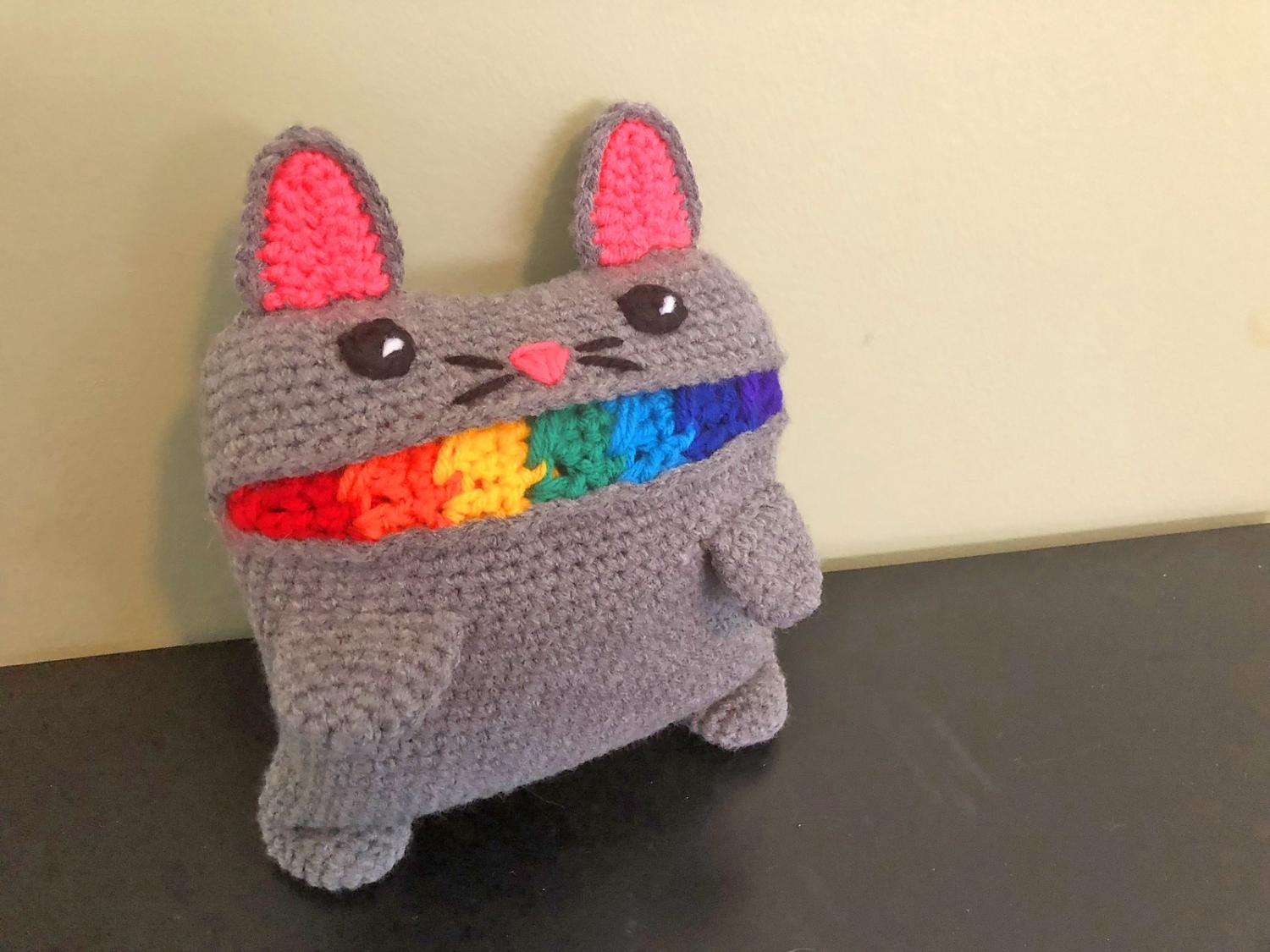 Image credit: Amanda Julien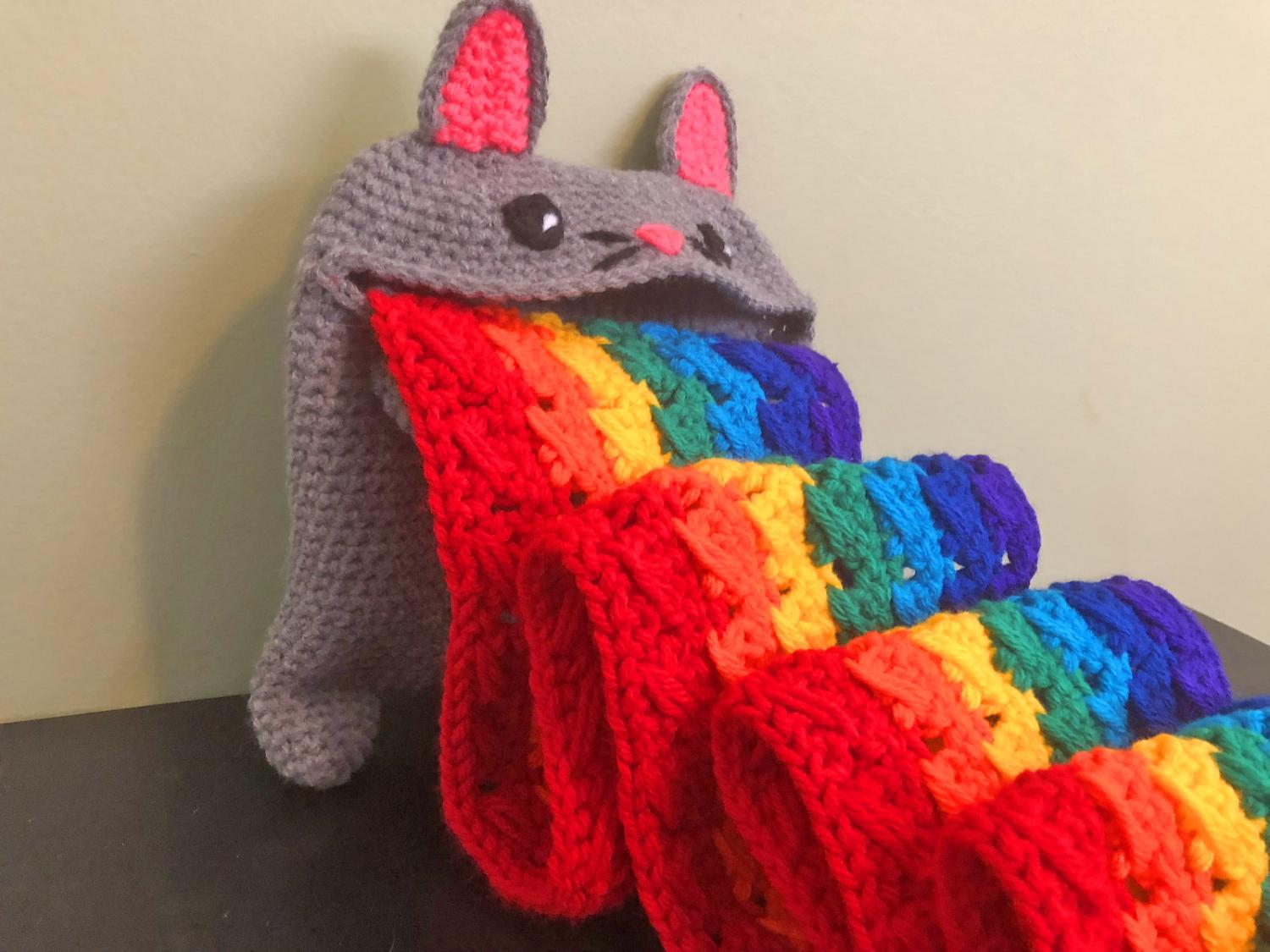 Image credit: Amanda Julien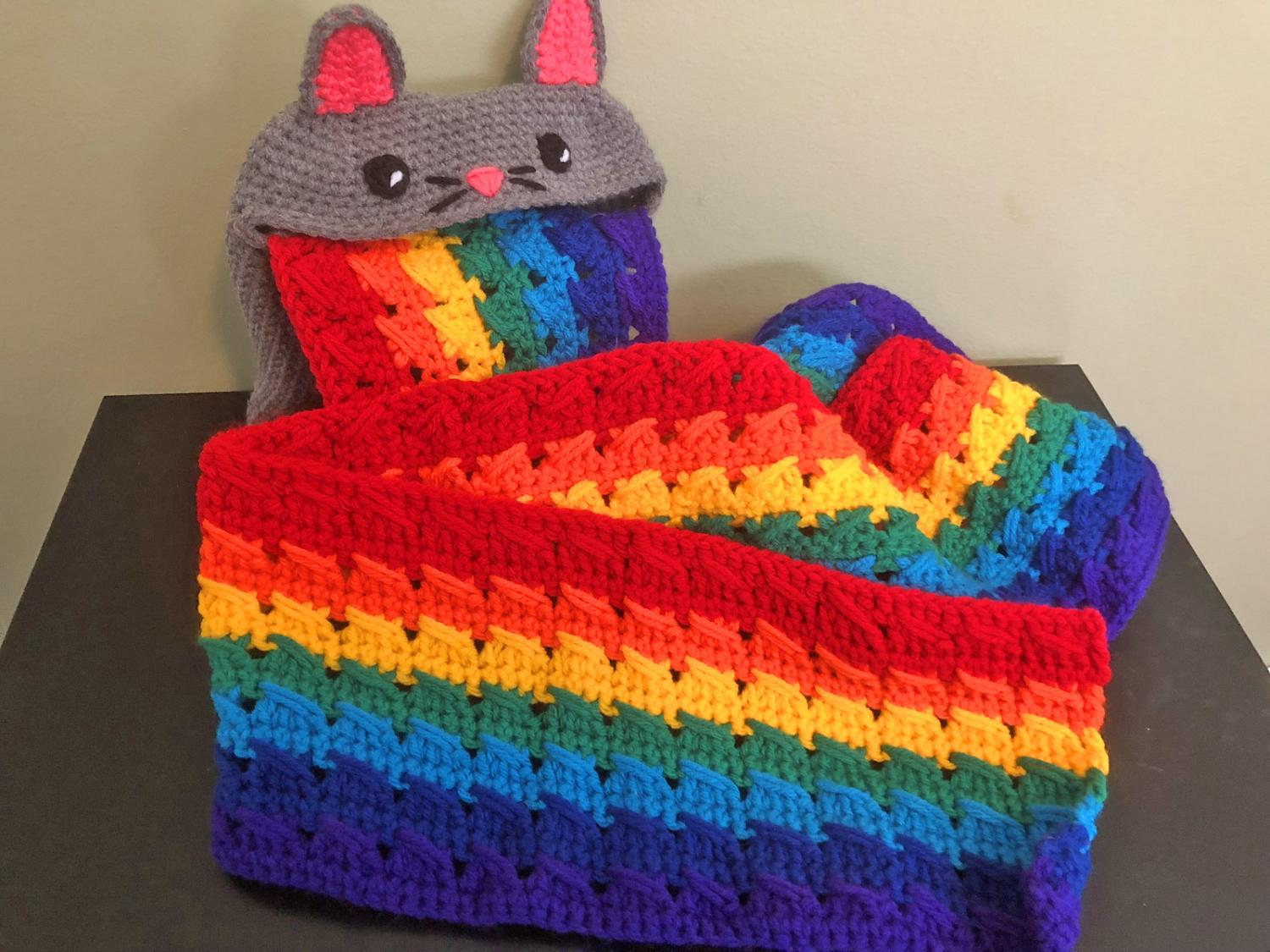 Image credit: Amanda Julien