Color Changing Rainbow Unicorn Mug
By Ryan on 11/23/2018 7:11 PM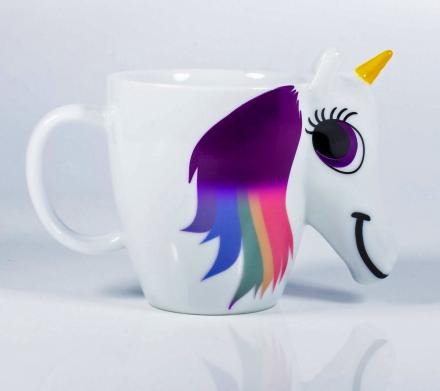 Magical things happen when you drink from a unicorn mug. I'm just guessing, since I've never drank from a unicorn mug before, but I'm ready to experience the magic. I'm thinking that drinking from this Rainbow Unicorn Color Changing Mug has to be a real life-changer. When you fill the mug up with hot liquid, the unicorn's mane changes from a solid color to a rainbow of colors.
How it works, is the mane on the side of the mug is made from color changing paint that will go from all black to a flurry of majestic colors once you add in a hot liquid. After you pour in your hot coffee or tea, a rainbow stream will slowly make its way up the mane all the way to the top.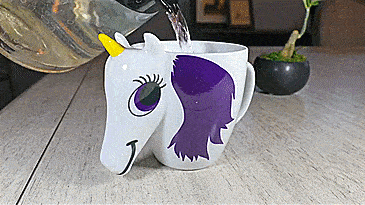 Basically what we have here is an adorable color changing Unicorn mug that everyone will surely fight over, since who wouldn't want a magical rainbow to appear when they use it? It makes a great gift for unicorn lovers and is made of high quality ceramic.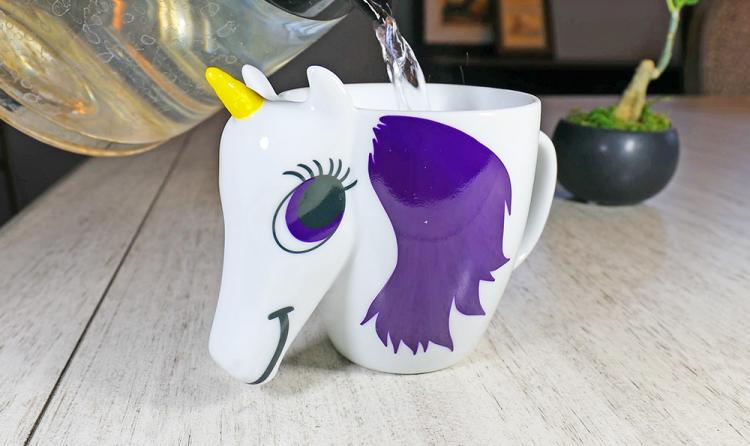 The heat changing unicorn mug holds 9 fluid ounces, is not microwave or dishwasher safe, so just make sure you care for it as gently as you would a real unicorn. The color changing mug measures 5.91 inches by 3.54 inches by 4.13 inches.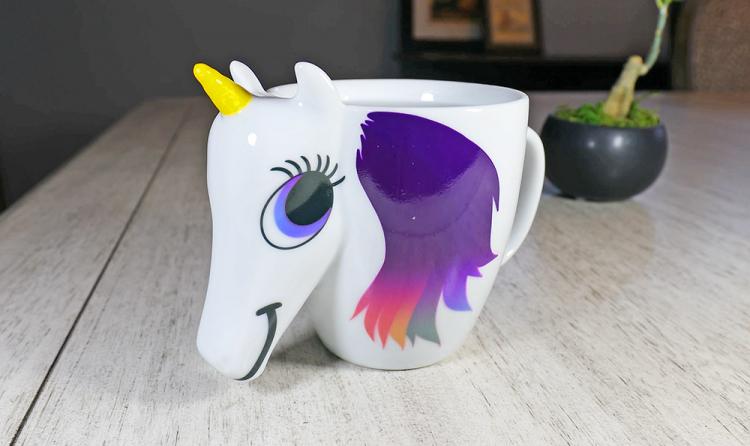 Make every morning cup of coffee a rainbow filled cup of sparkle juice, filling your head with glittery images of fantasy realms as multi-colored unicorns dance in the air around your head. Wait... That actually sounds like LSD or something, What I'm trying to say is that this unicorn mug is awesome. It will make you feel good. In a completely legal and responsible way.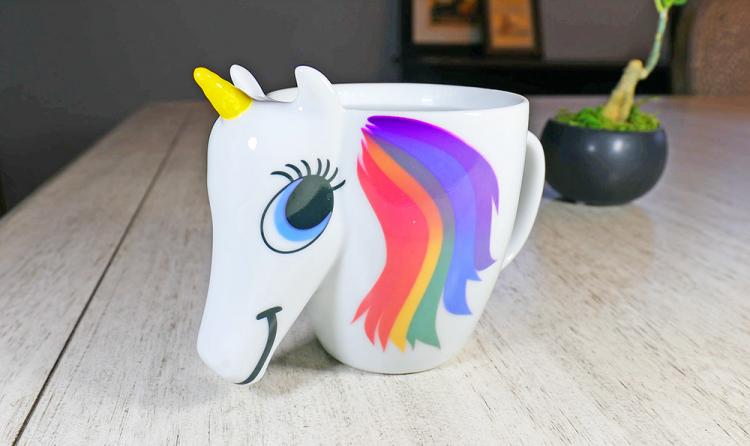 Check out the color changing unicorn mug in action via the video below.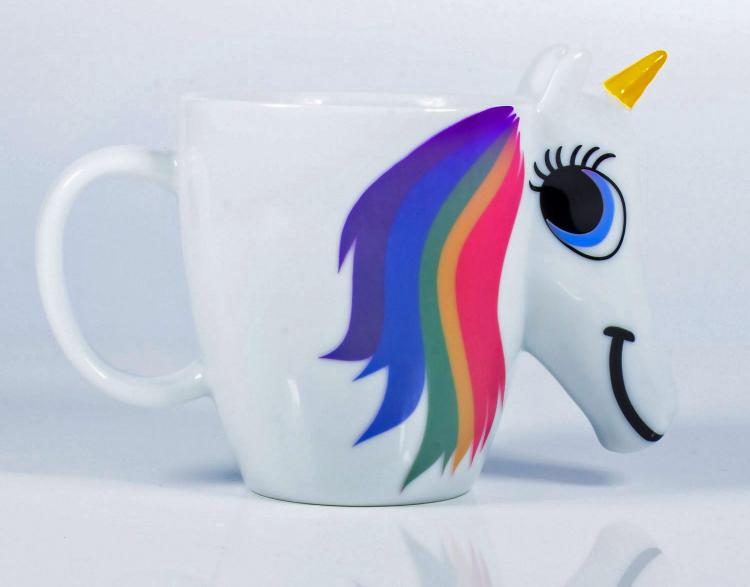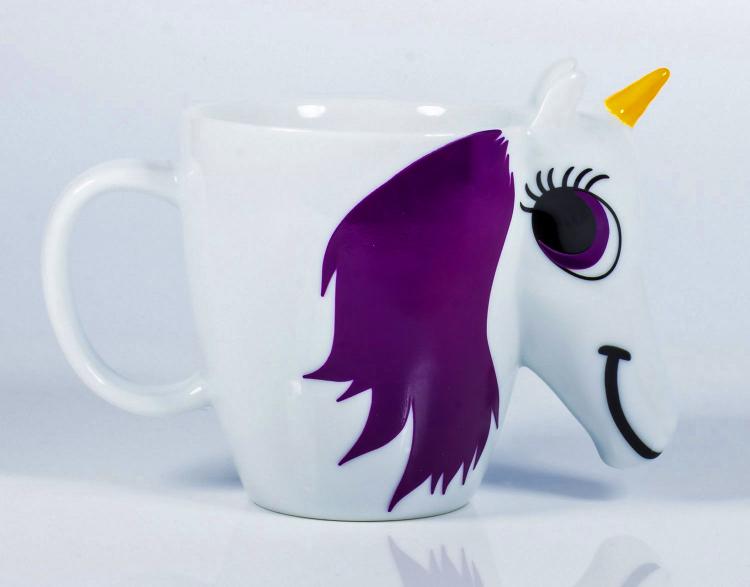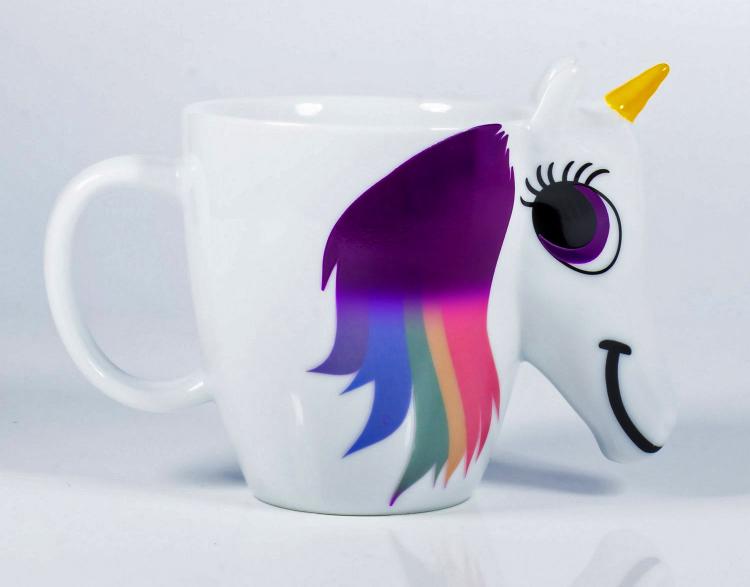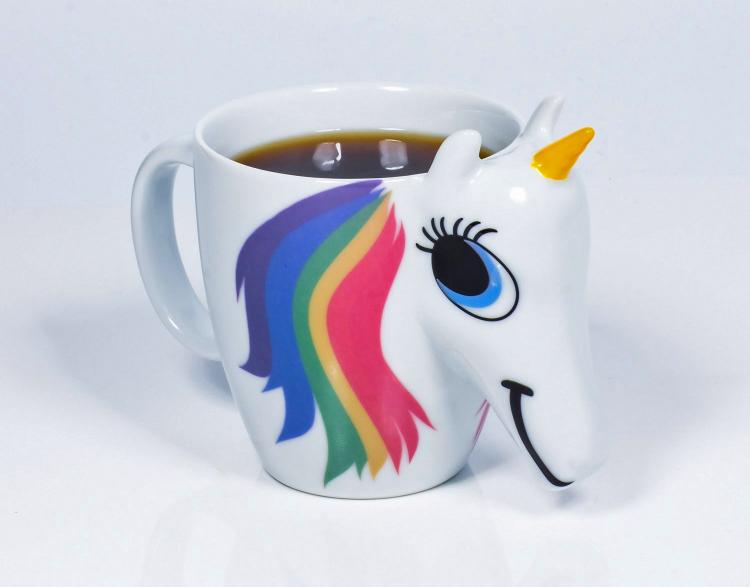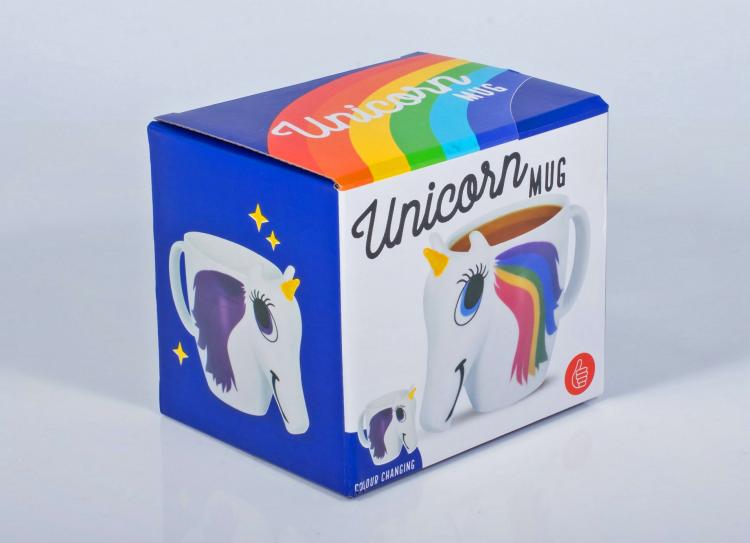 Subscribe To Our YouTube Channel