This Crochet Pattern Lets You Create A Birthing Pig That Feeds Its Piglets
By Ryan on 01/18/2022 12:13 PM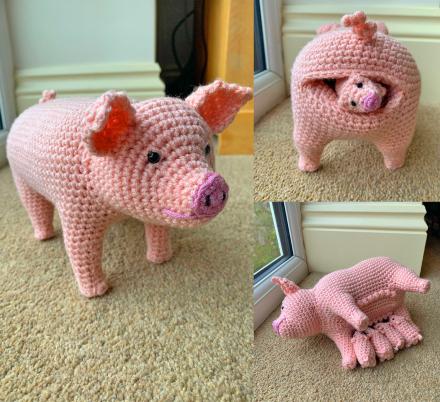 Hopefully by this point in the pandemic, your isolation hobbies are simply thriving. If they aren't, crocheting may just be the excellent quarantine craft option you need in your life. And now, you can even make your very own crocheted pig and piglet toys - a very cute and wholesome way to spend your precious quarantine time.
This piggy crochet instruction set is the perfect pig crochet pattern for anyone who loves to crochet, those who are new to the hobby and are up for a challenge, or for anyone just looking to make an easy handmade gift for a loved one!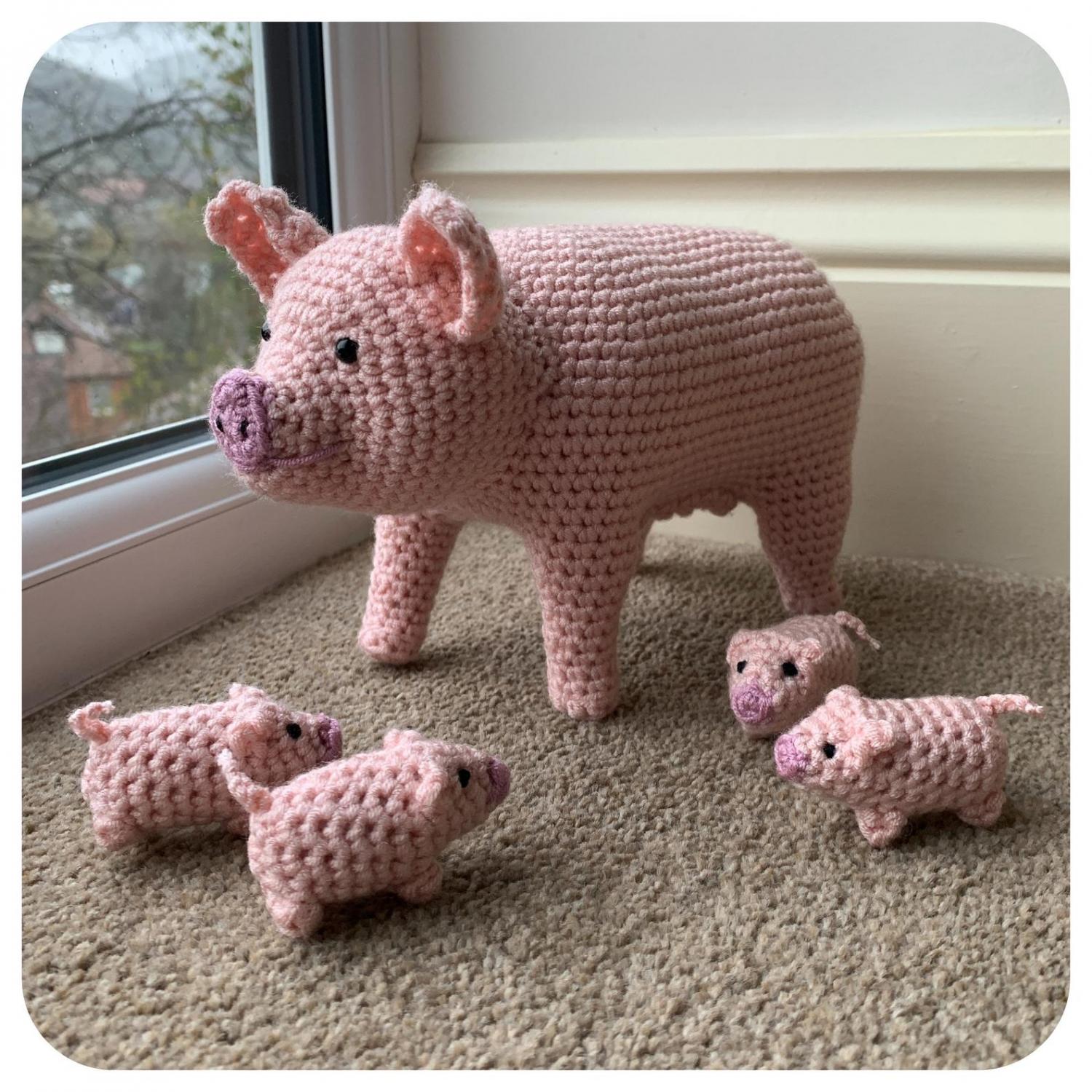 If a realistic crocheted baby doll is just a little too human for you, go with the next best thing - a pig with piglets crochet design, just as much mammal as humans, and far less creepy-looking.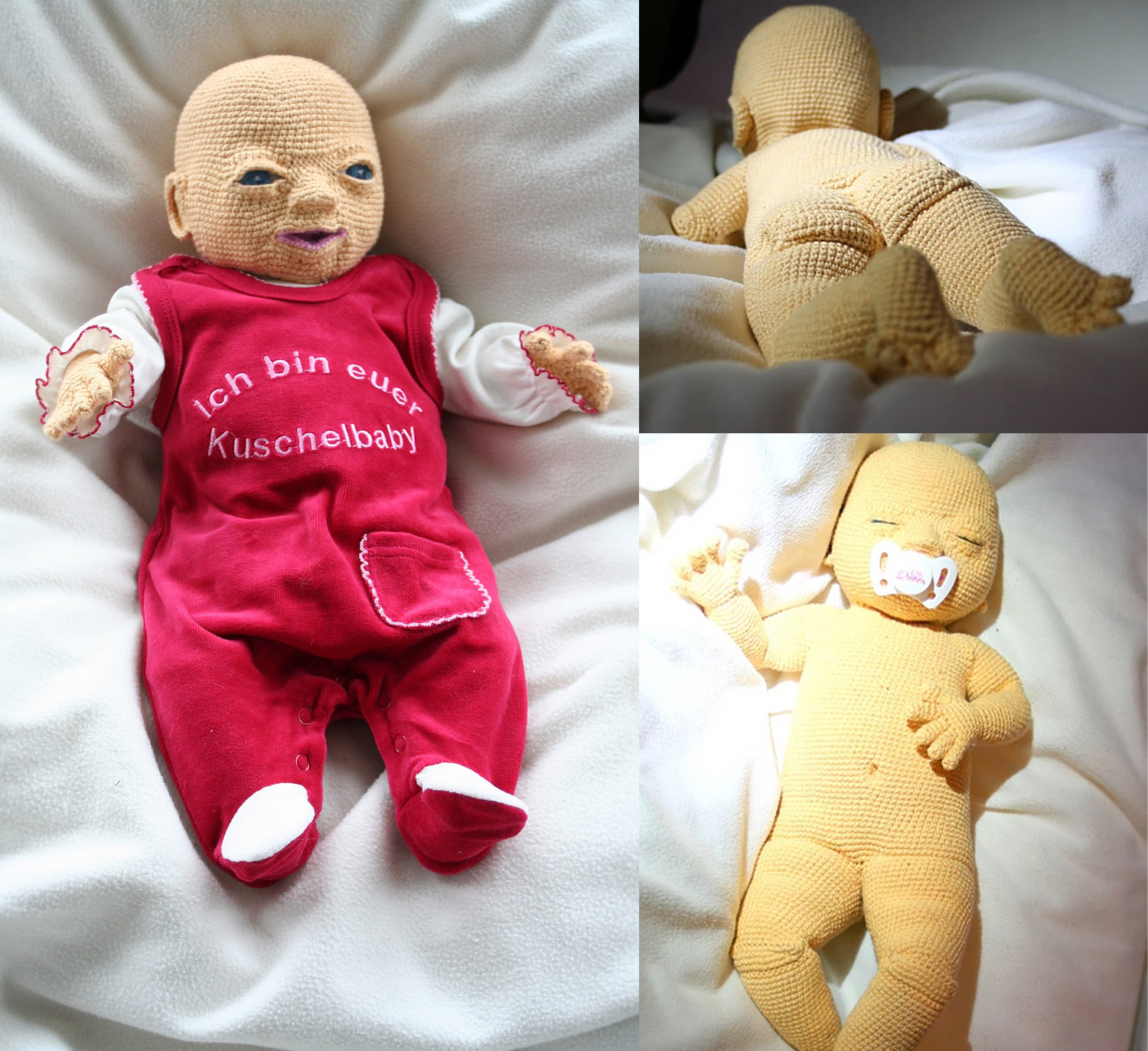 Purchase of the piglet crochet design, as affordably-priced as it is, offers buyers an instant download of the 14-page PDF English instruction manual with procedures for making the homemade pig toy along with its little companions. The seller was also kind enough to include a breadth of photos to make this piglet crochet pattern easier to follow.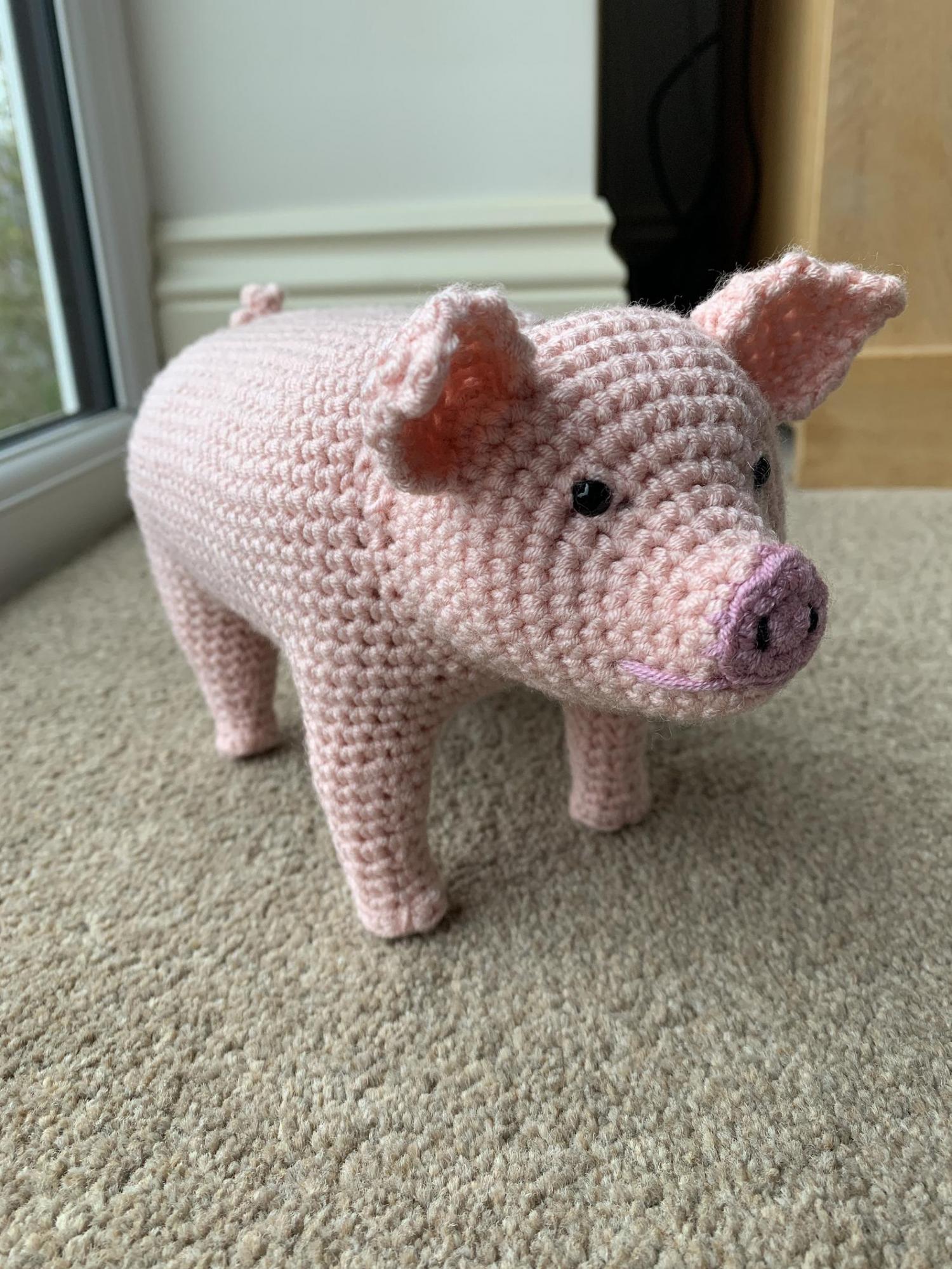 The completed project comes with four crocheted baby piglet toys, all of which fit comfortably inside a little slit crocheted into the mama pig's behind.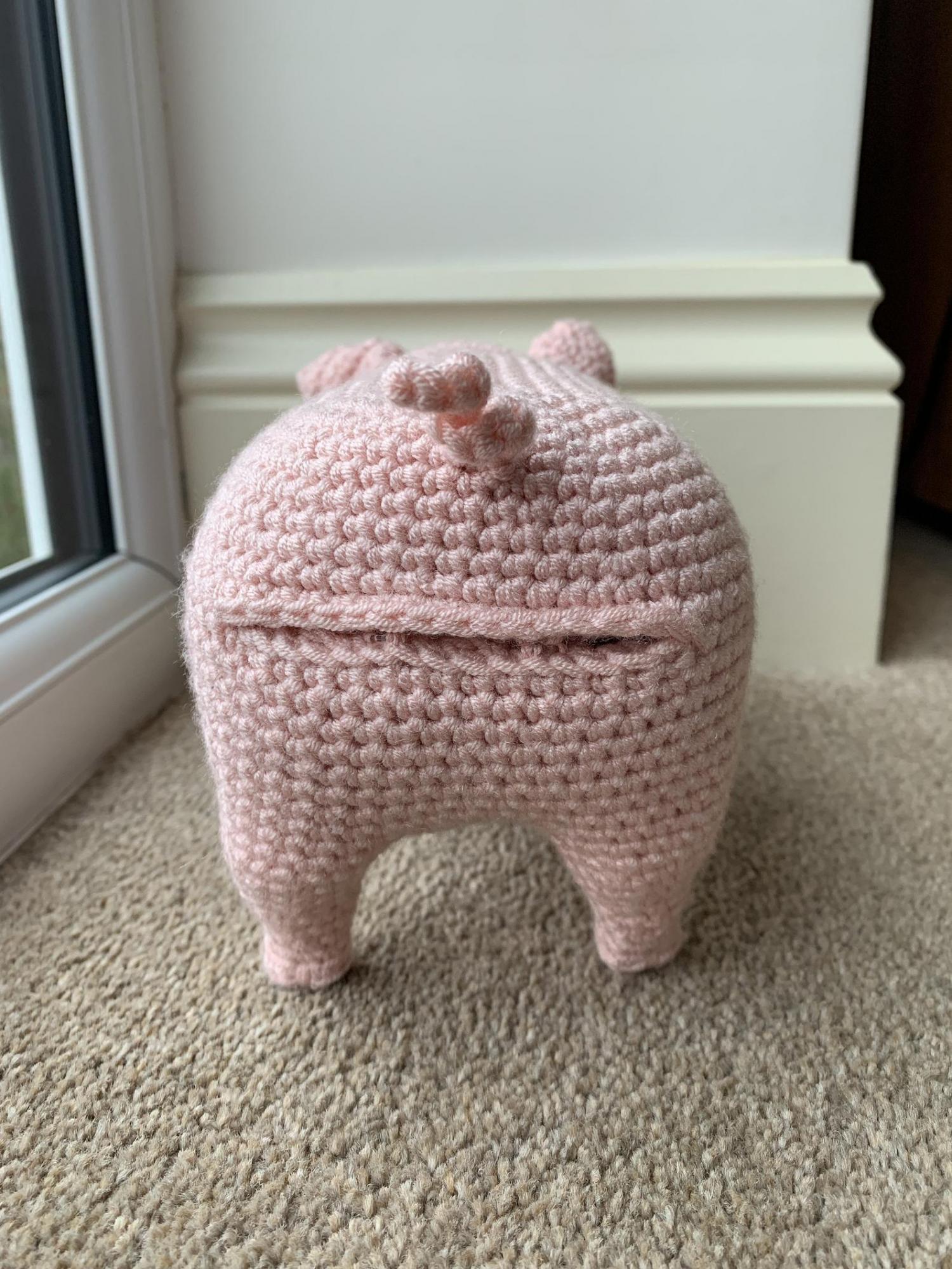 While the total size will likely depend on the type and weight of yarn used, the seller's pictured example of the crochet pig pattern measures roughly five and a half inches tall by just over eight and a half inches long.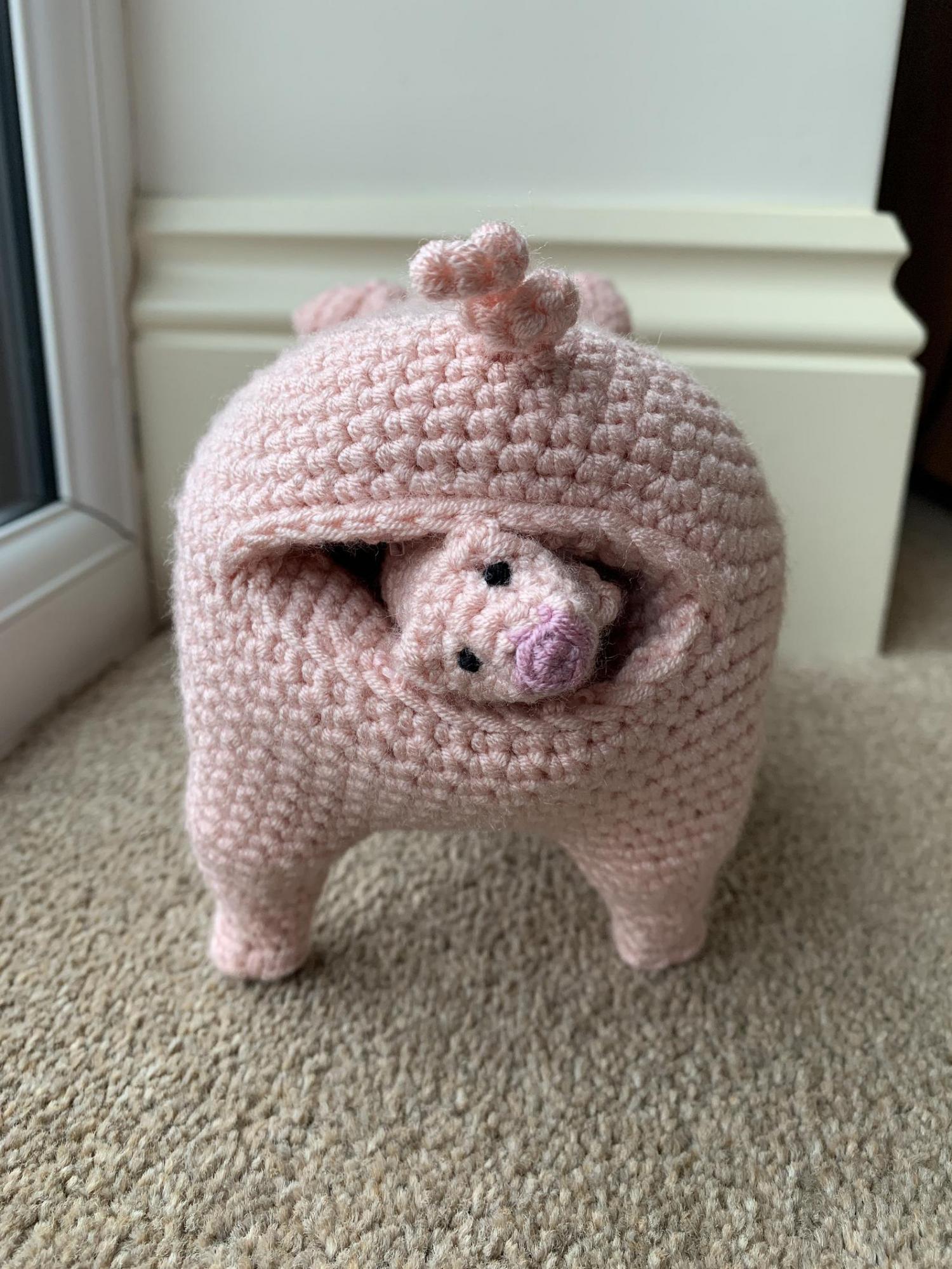 Since the buyer will get to pick out their own yarn for the crochet pig pattern, you can completely customize the colors of your pig and piglet crochet toys. The seller recommends a pale pink for the body, a darker pink for the nose, and black for some of the crochet pig's other features, though you can go any direction with color - it may even be especially fun to switch up the colors of your piglet crochet toys to offer you four little unique piglets!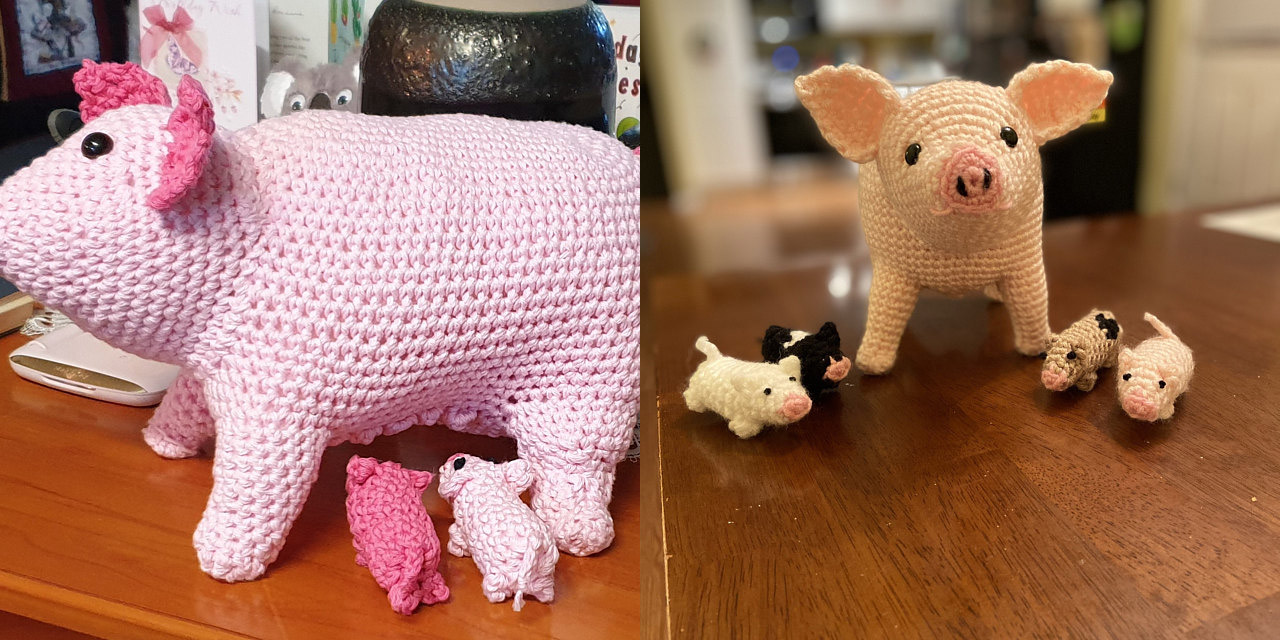 Be sure to name each of them for full emotional attachment effect. If you don't, are you even getting the most out of these cute crochet piglet toys?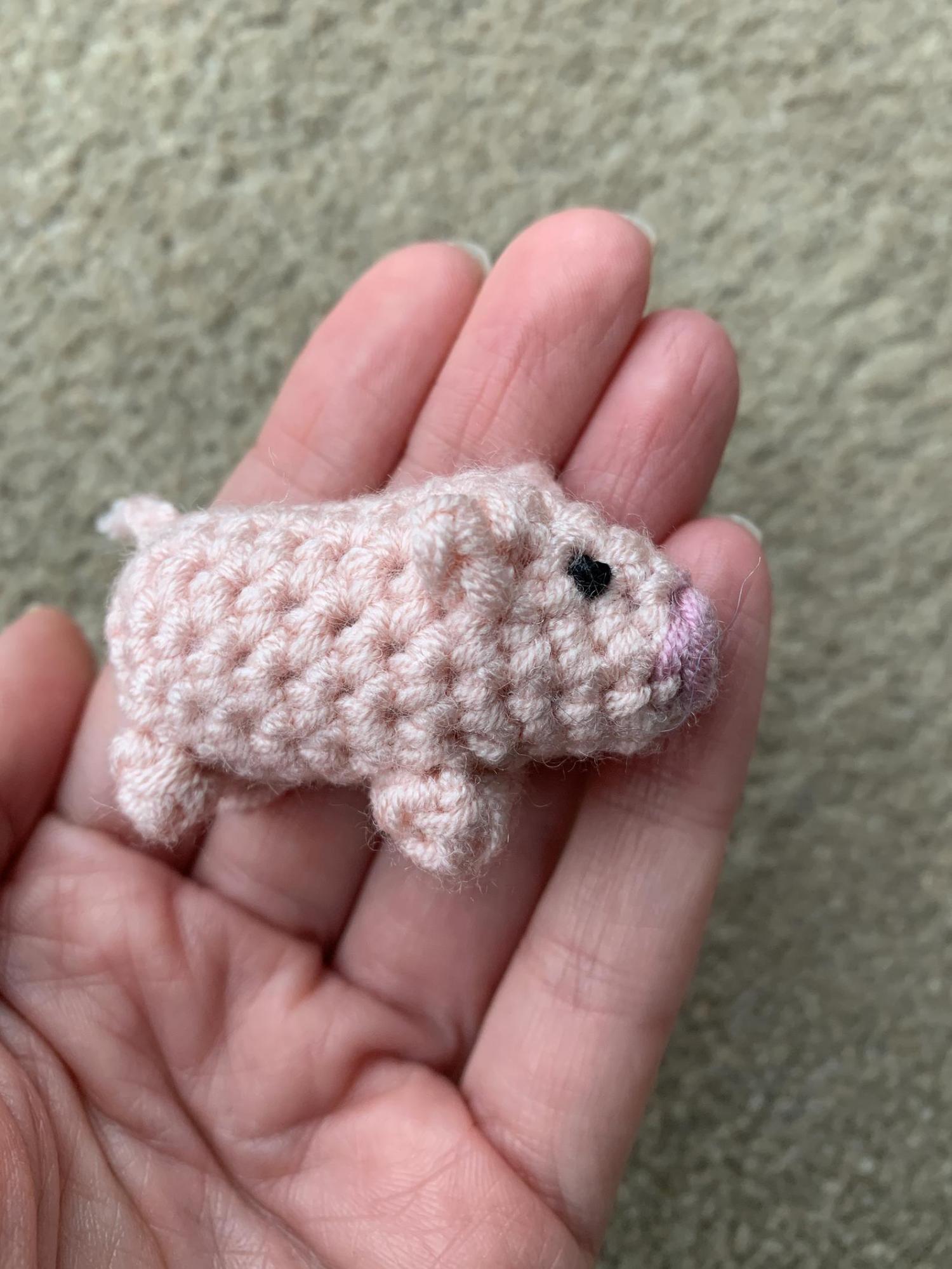 Danielle, one person who loved her pig crochet pattern, wrote, "These piggies are so cute! The pattern is well written and a breeze to whip up." She continued, "I've purchased several of the mama and baby patterns from this shop and I love them all!"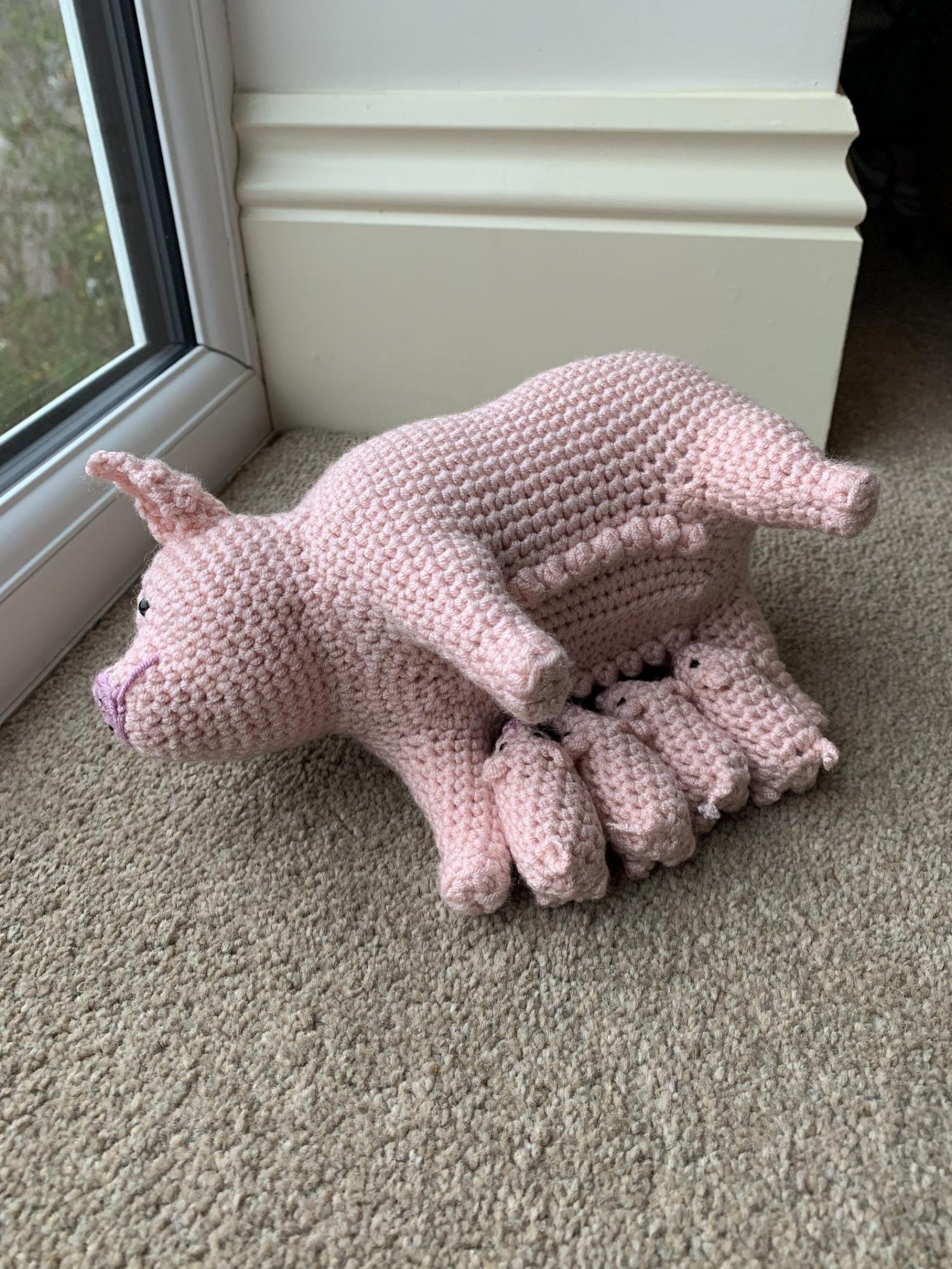 Other materials needed for this pig with piglets crochet project include a pair of black eyes, two press studs (otherwise called snap fasteners) for the pig's body, a needle and thread, a tapestry needle, scissors, and a stitch marker. The seller even permits buyers to sell their crocheted pigs and piglets after buying the pattern, so long as they don't share or sell the pattern itself, so you can use your crochet pig toys however you'd like!