People Are Making Tiny Crochet Cat Couches, And We Can't Get Enough Of Them
By Ryan on 03/07/2022 1:53 PM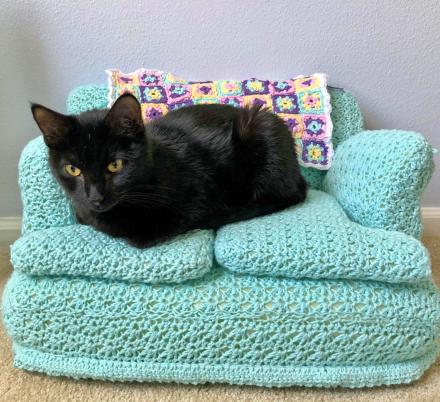 If you're like me, you've been paying attention to all of the incredible things people having been crocheting with their newly found free-time due to COVID-19 and have gotten super jealous of their talents, and have thought that you should probably learn how to crochet. But then when you realize just how long it takes to actually crochet something, you quickly change your mind.


Credit (extra points if you also crochet a tiny blanket to throw over the back of the mini cat couch)
The new cool thing to crochet this week is currently mini couches/sofas for your cat. The crochet community on Reddit will always show you the coolest crochet creations that are currently trending, and a lot of people have been into the these tiny cat couches, and I gotta say, even though I don't have a cat, I'm also super into them, and kind of want regardless of my current cat possession status.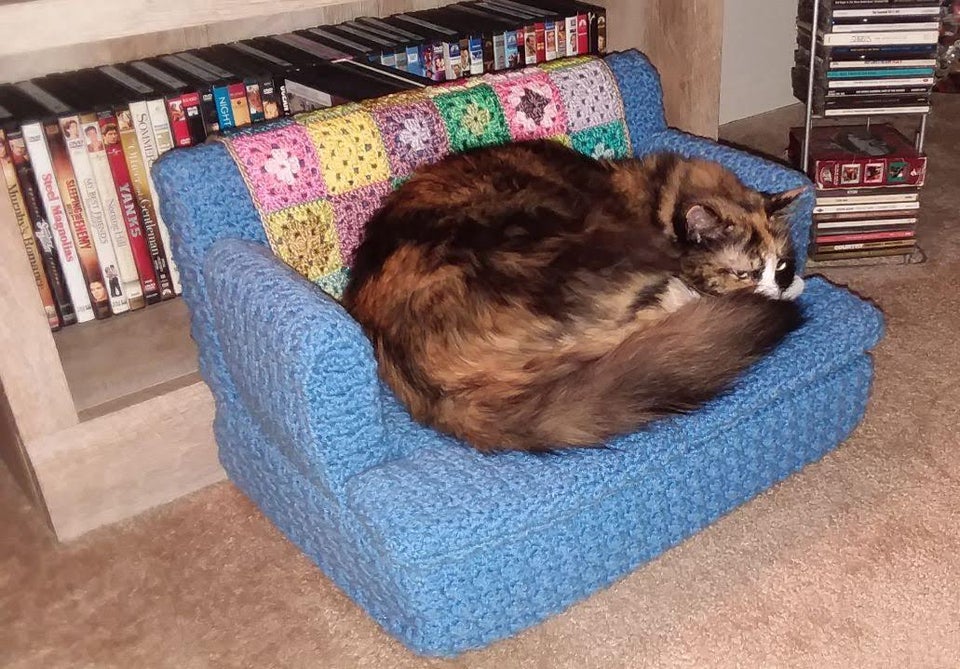 Credit
The featured crochet cat sofa above was created by Reddit user katie22914, and quickly became one of the most popular posts on the subreddit with over 5,000 upvotes. GET THIS ONE HERE
To create the tiny crochet cat couch she bought the instructions from the crochet project instruction shop Ravelry.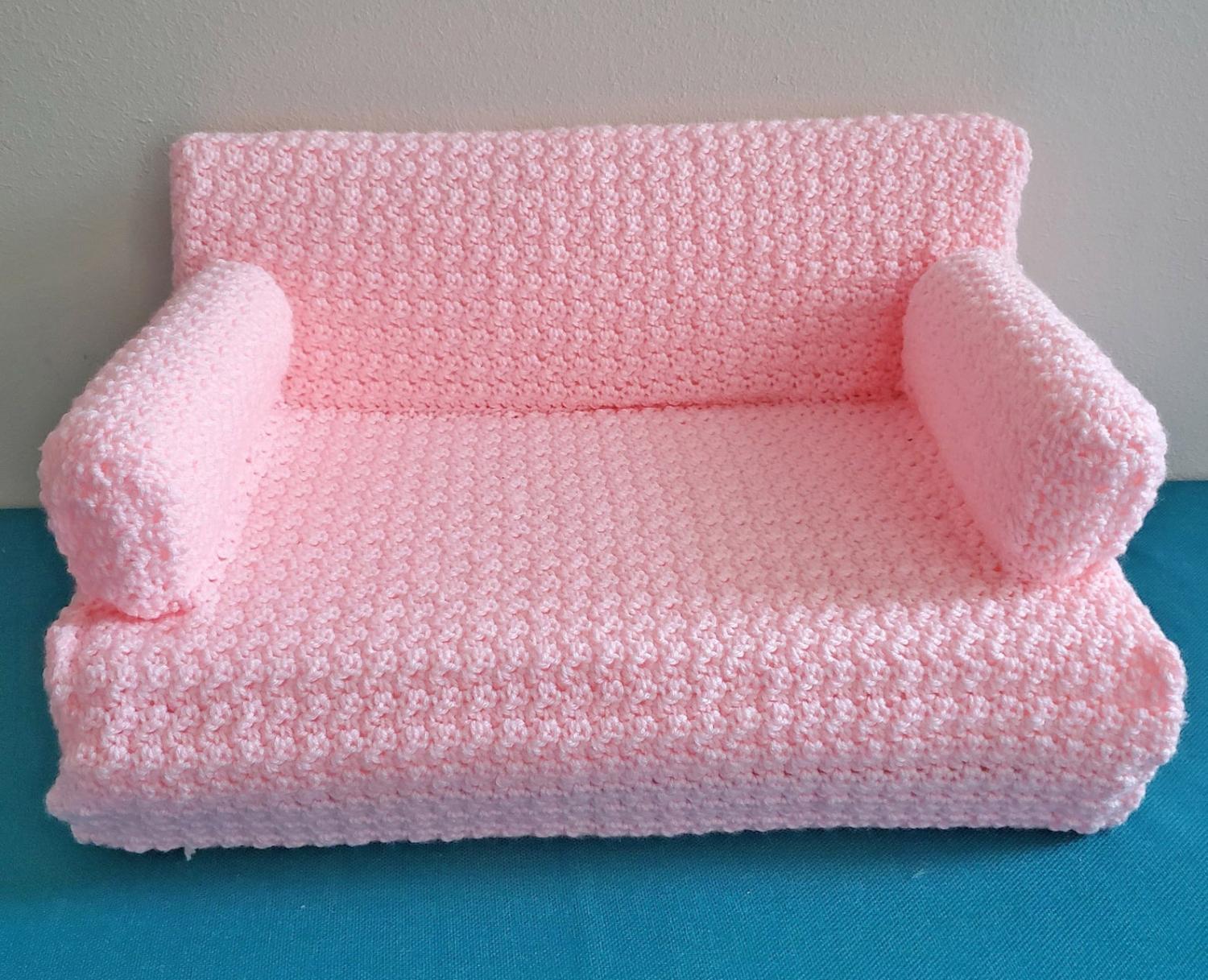 GET THIS ONE HERE
"The pattern can be a little tough and I didn't love making it, but the payoff is worth it." Credit
The project essentially shows you how to crochet the covers for the cushions and couch, and then you actually buy the tiny cushions from Amazon or from a craft shop like Michaels, and cut them up to fit perfectly inside the covers you created.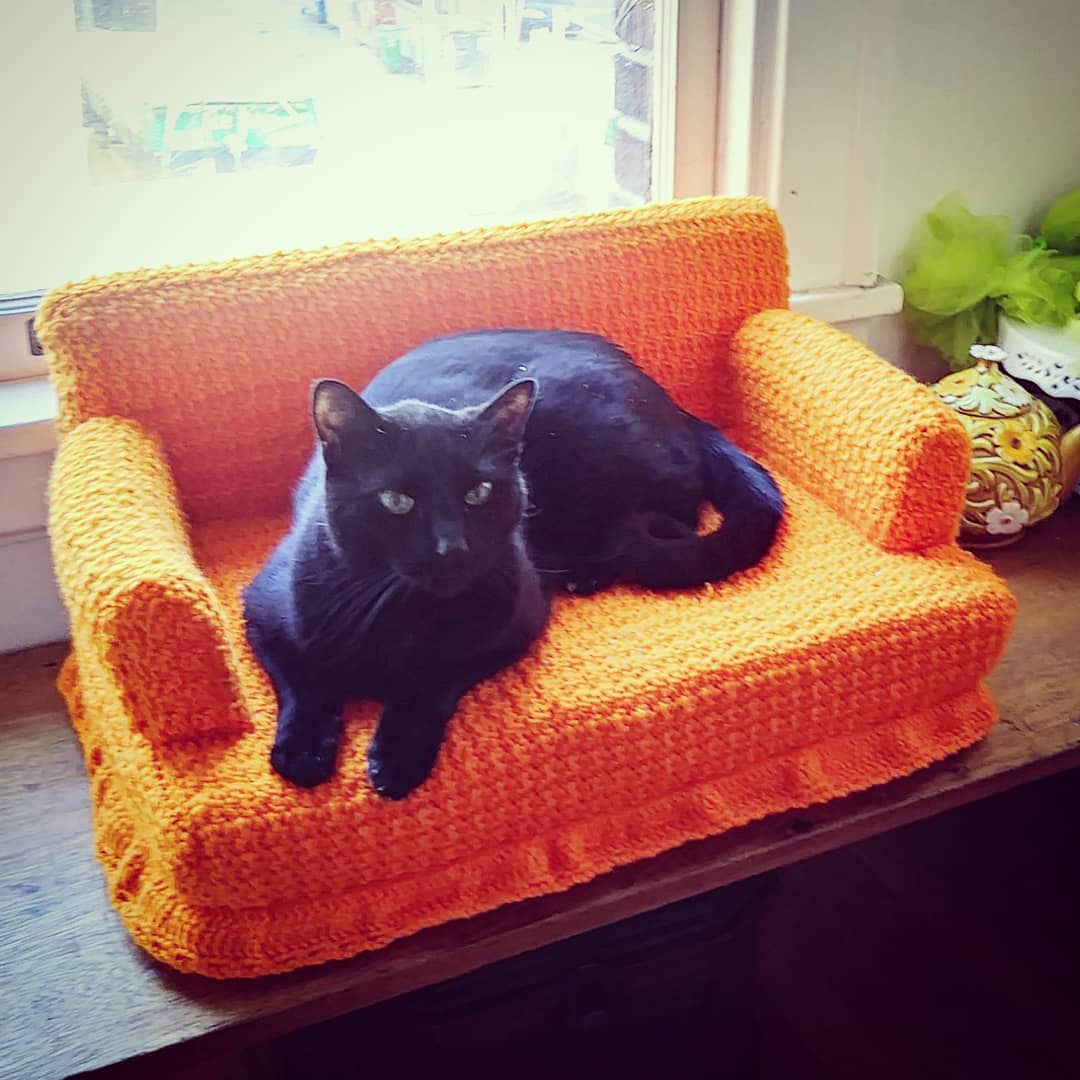 Credit
If you'd like to create your very own tiny cat sofa for your kitty, you can head over to Ravelry and get the instructions for really cheap, or if you don't know how to crochet or don't want to create a cat sofa but still want one for your little feline, you can buy a pre-made one on Etsy. Though they're pretty spendy, so you're going to want to WANT one badly!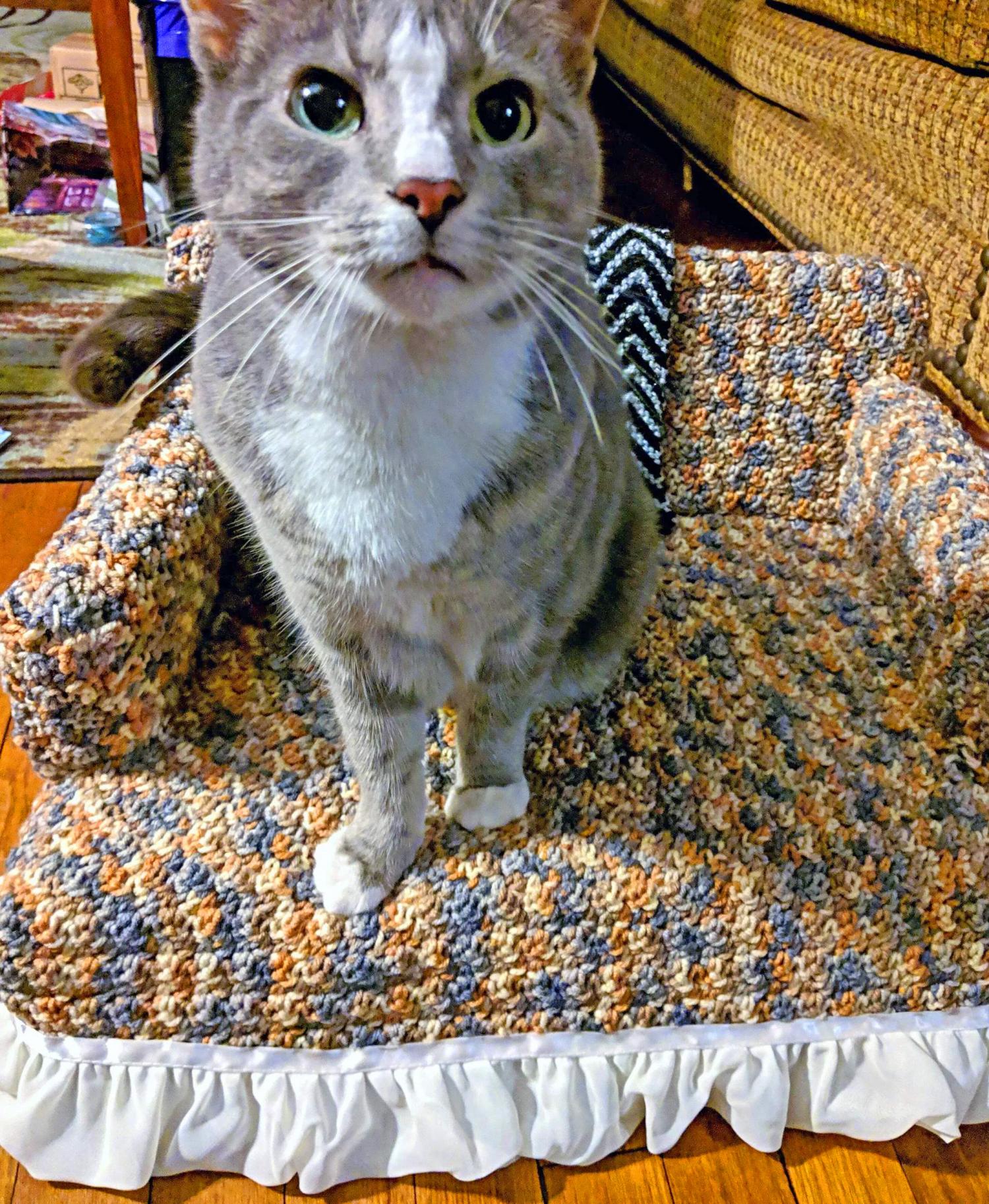 Credit
Check out some of the other incredible tiny cat couches that people crocheted and posted across the web below.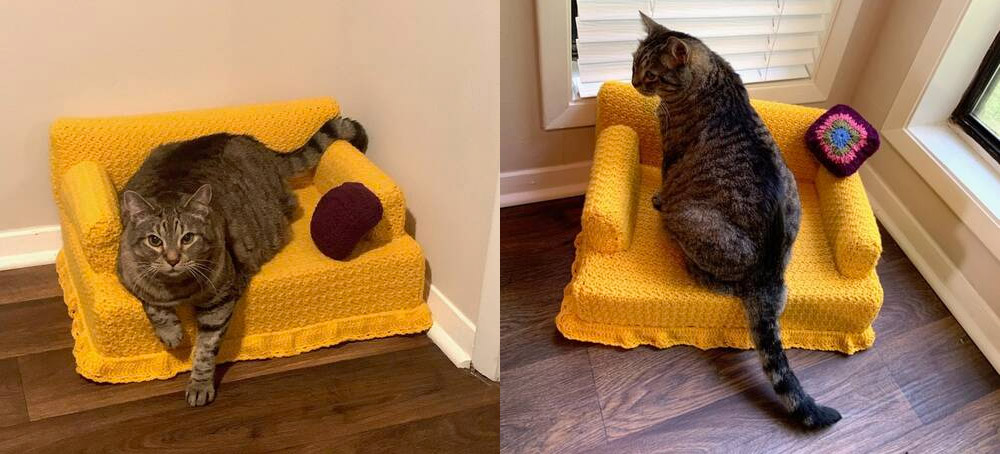 Credit
The pattern for the crochet cat couch will run you just 2 bucks on Ravelry!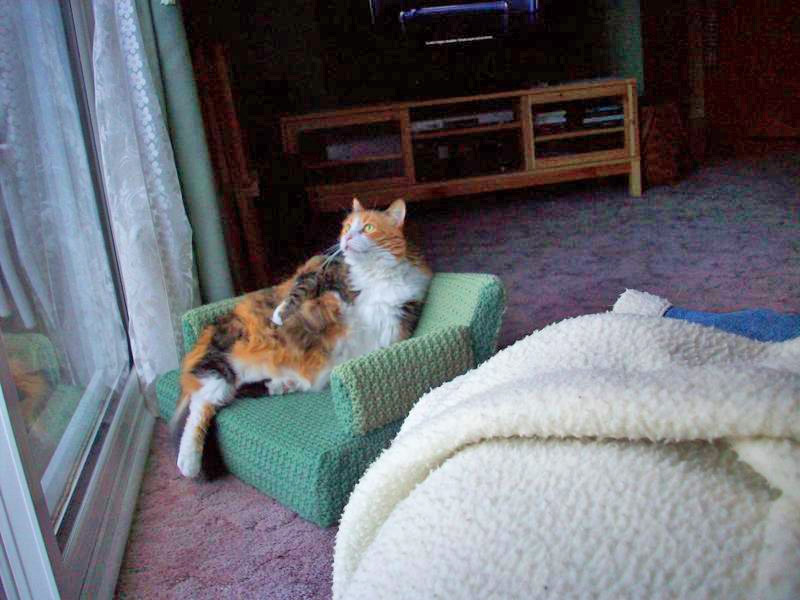 Credit
Whereas, the pre-made crochet cat couches that you can find on Etsy will run you anywhere between $125-$180 bucks!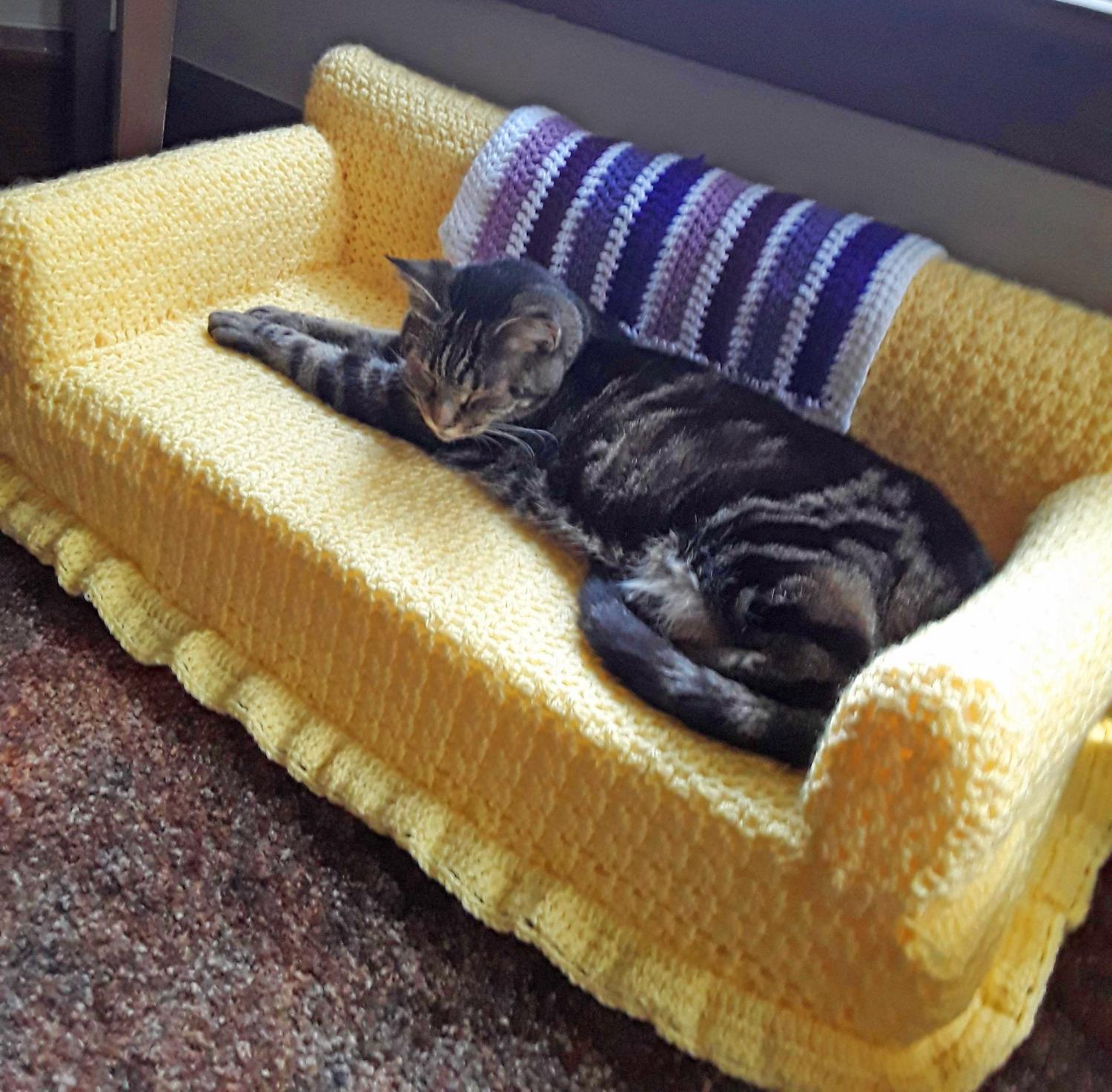 Credit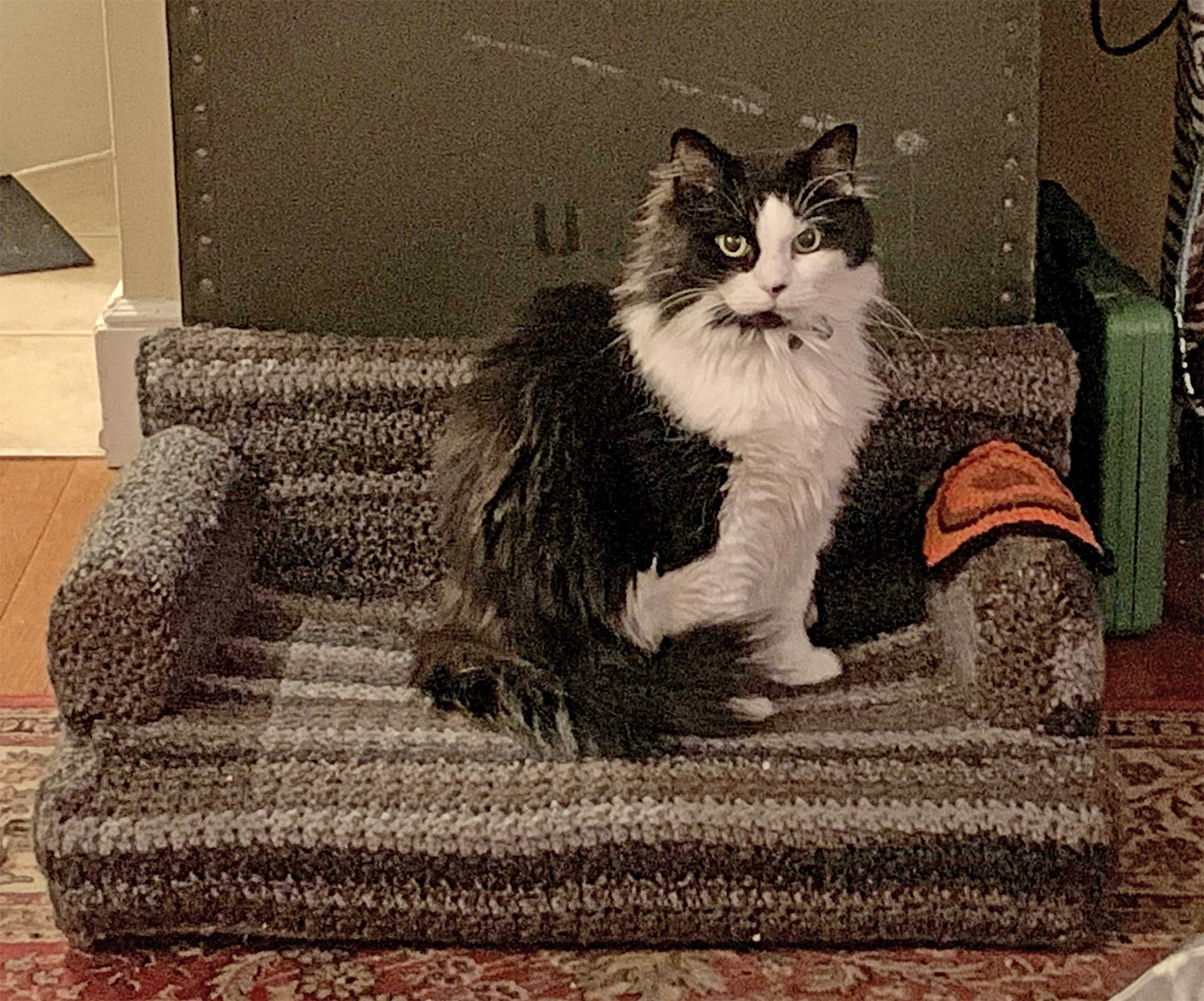 Credit
Check out YouTuber The Fiber Circus in the video below as she goes over how she created her mini crochet cat couch.
Subscribe To Our YouTube Channel