You Can Now Get Crochet Tank Slippers That'll Protect Your Feet From the Harsh Cold
By Ryan on 02/07/2022 9:39 AM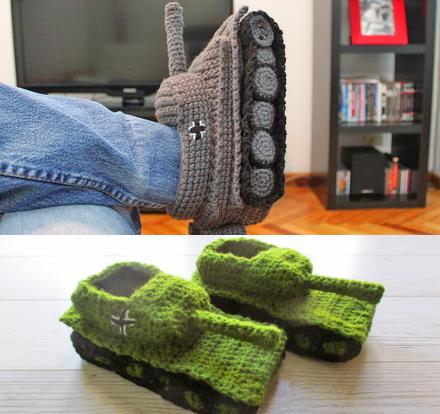 You know what I hate. Stubbing my toes on stuff. That's why I'm going to armor my feet with a pair of tanks. Crochet tanks that is. These Crochet Tank Slippers are perfect. They'll keep your feet nice and warm. In fact, other slippers will fear them. They don't want artillery shells or armor piercing rounds fired on them.
These tank slippers make the perfect gift for anyone with cold feet who also appreciates tanks. The seller can make them in different colors too if you want. Guess what they'll say when you gift them these soft bad boys? "Tanks. Tanks a lot."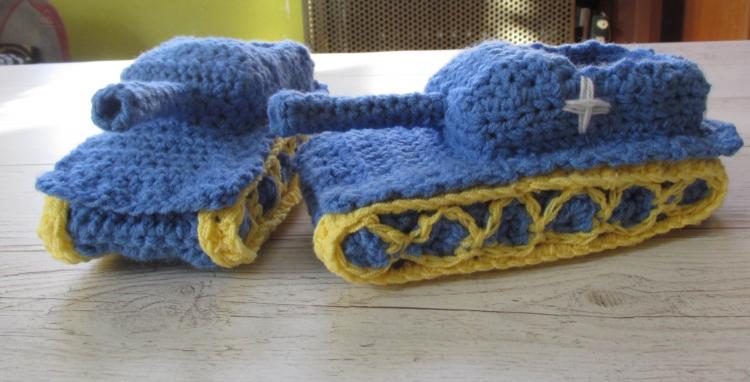 When was the last time you had military firepower like this on your feet? I'm guessing never. Me either and I can't wait to feel their power and their toasty warmth. And I'm not afraid to slide these guys over my carpet and make tank noises. Also Pew pew pew noises as my feet run everything over and lay waste to my living room.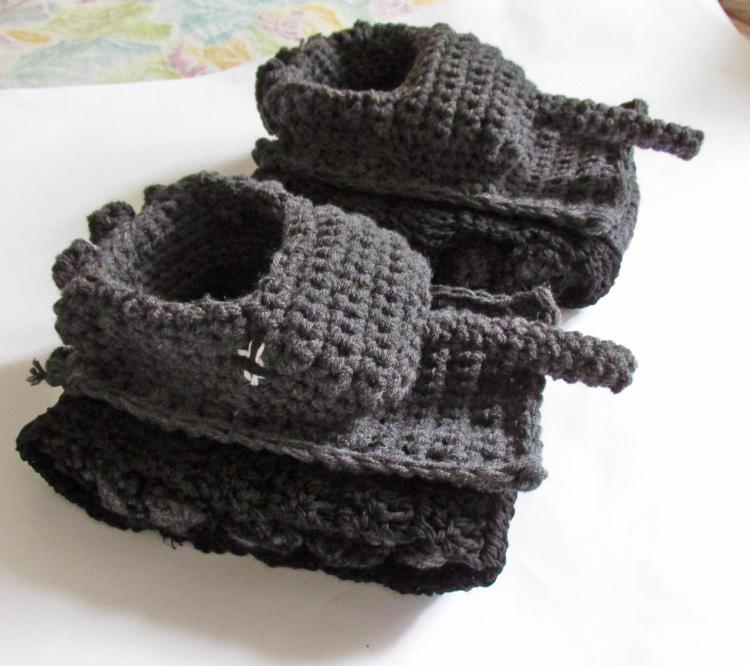 If you want to crochet your own pair of tank slippers you can actually get the pattern here. Want to share your tank slipper lifestyle with your son or daughter who also happens to love tanks? They even make a kids version of the tank slippers!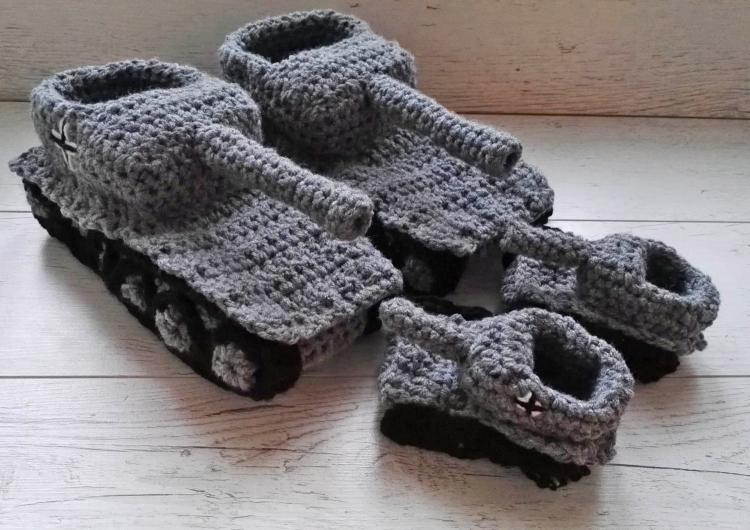 This pair of feet warming war-machines is probably the most unique and the most fun pair of slippers that you can buy. I'm definitely getting a pair and you should too. See you on the battlefield.