Think It's Bad Now? In 20 Years Our Country Will Be Run By People Who Were Homeschooled By Day Drinkers
By Ryan on 10/27/2020 9:58 AM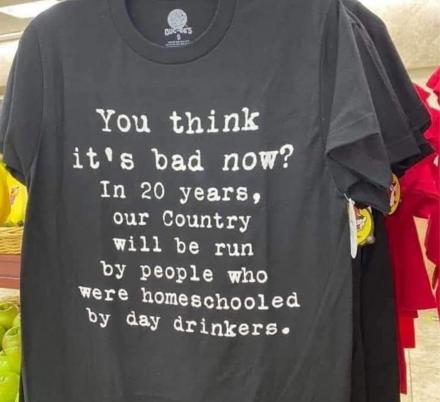 Any parent with a kid currently in school knows the struggle is real when it comes to getting your kids to learn at home. I think we can all agree that home-schooling parents that were doing it before the pandemic hit are saints and we really didn't know how tough they had it until now! For all the parents out there that are trying to homeschool their children with a book in one hand and a glass of wine in the other in hopes to relieve some of the stress, I think we found a home-schooling shirt for you. It reads "You Think It's Bad Now? In 20 Years Our Country Will Be Run By People Who Were Homeschooled By Day Drinkers".
Since the funny "you think it's bad now" shirt somewhat went viral on social media in the last month or so it's available in a few different variations and color designs on both Amazon and Etsy, so you can browse through and see which one's best for you. It comes in designs for men, women, and a shop on Etsy even offers the design on long sleeve shirts, sweatshirts, hoodies, tank-tops, kids shirts, and even on a coffee mug.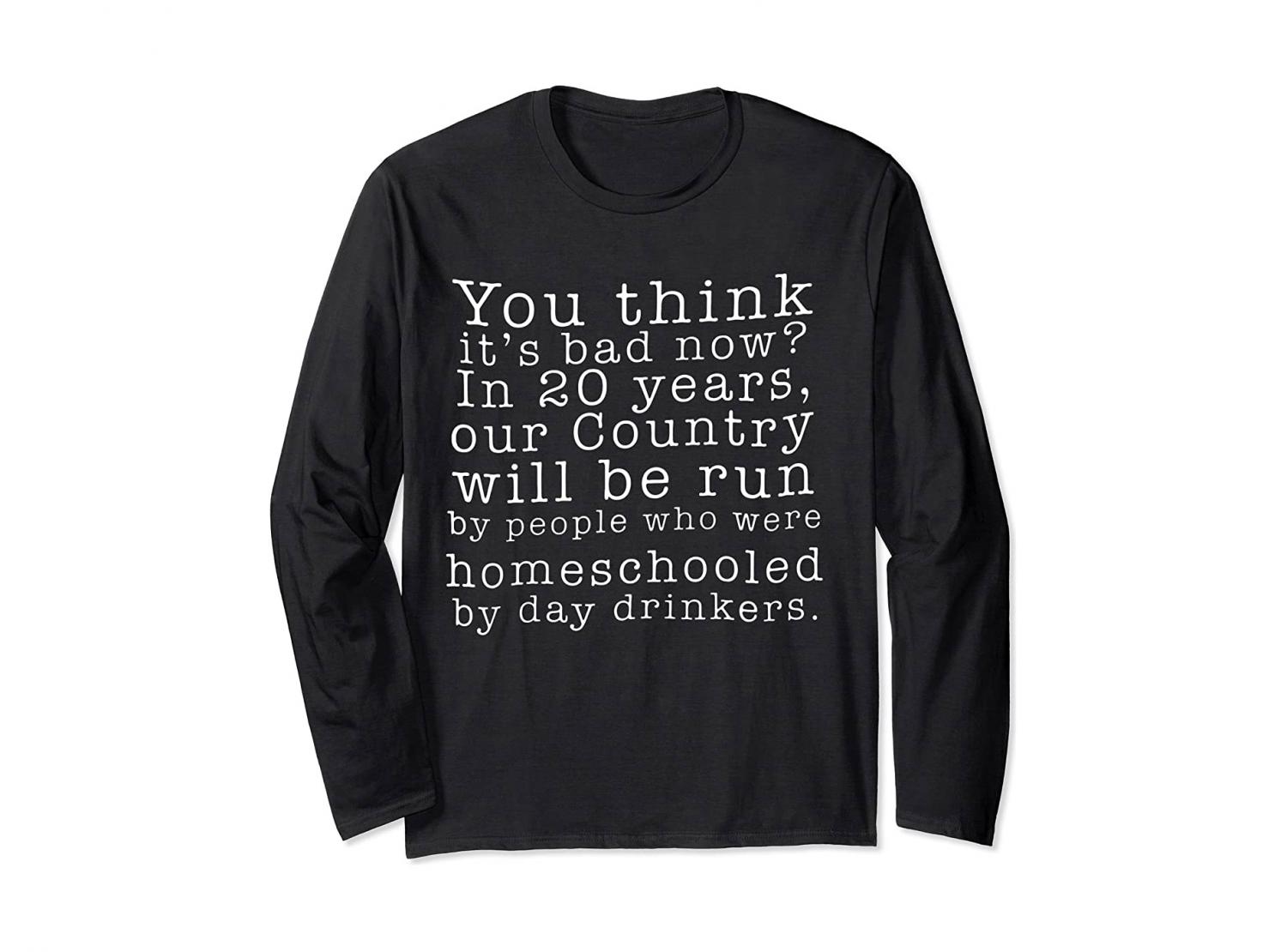 GET THIS ONE HERE
Take a look at a few different examples below, along with a link to purchase each one below each image.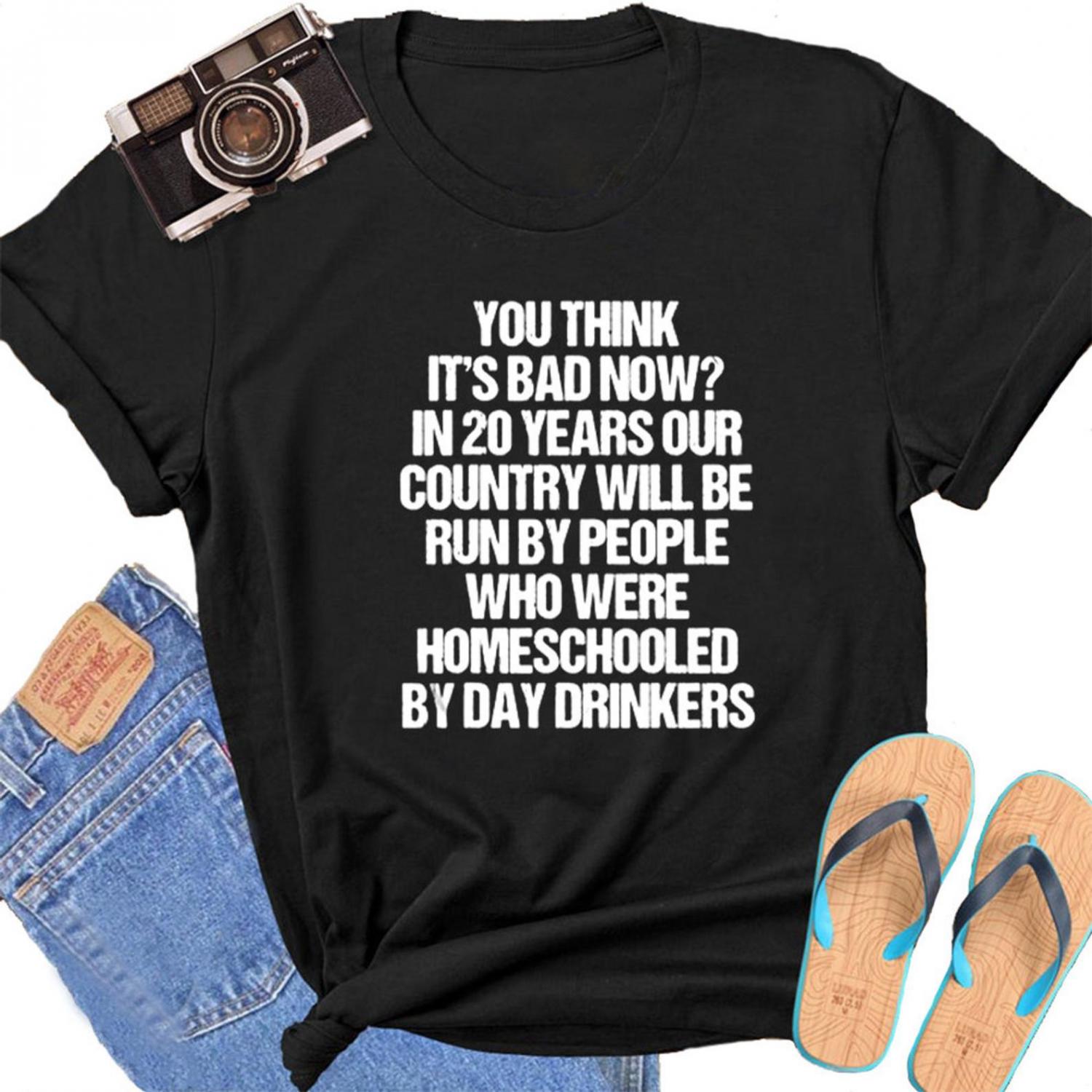 GET THIS ONE HERE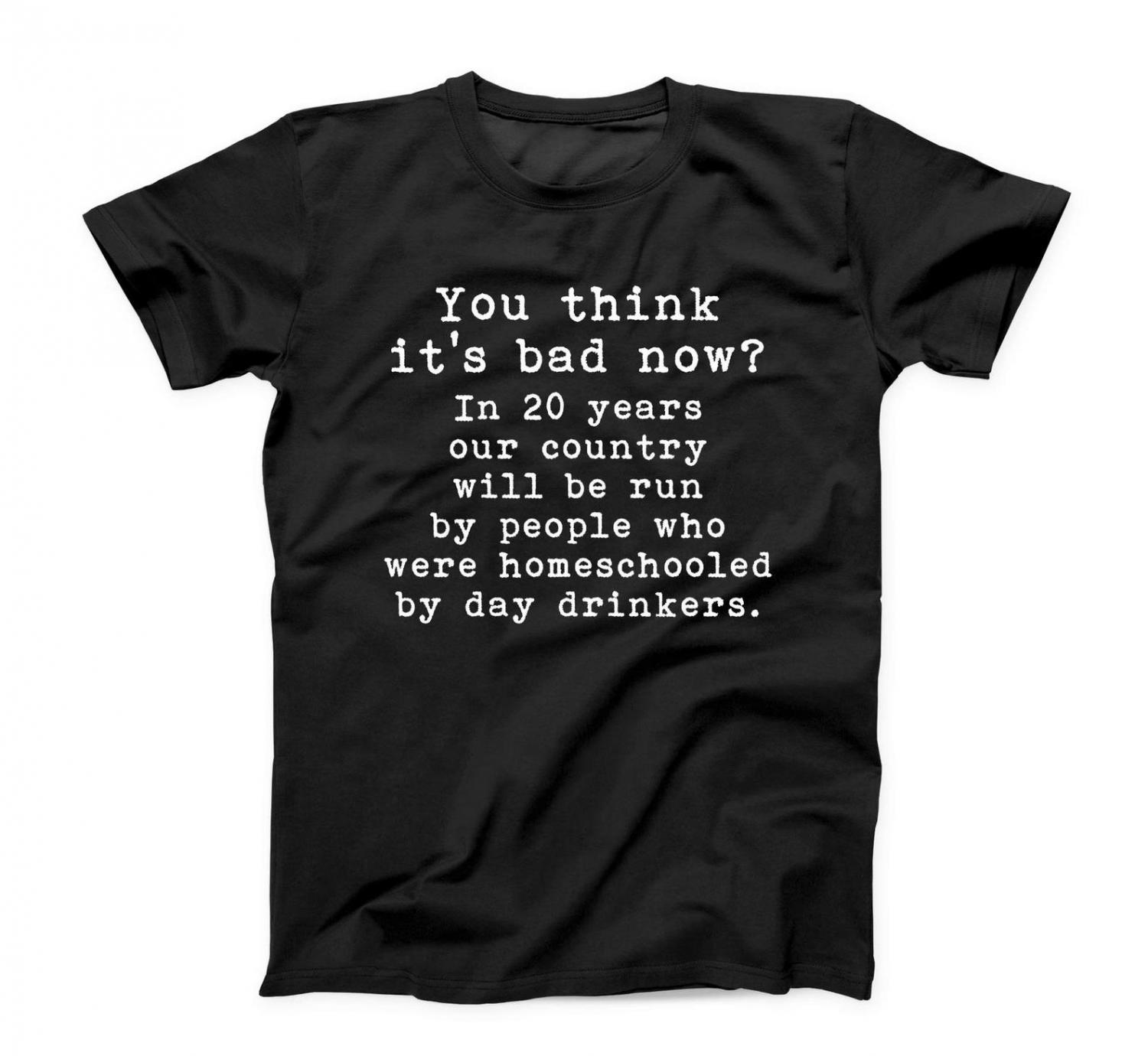 GET THIS ONE HERE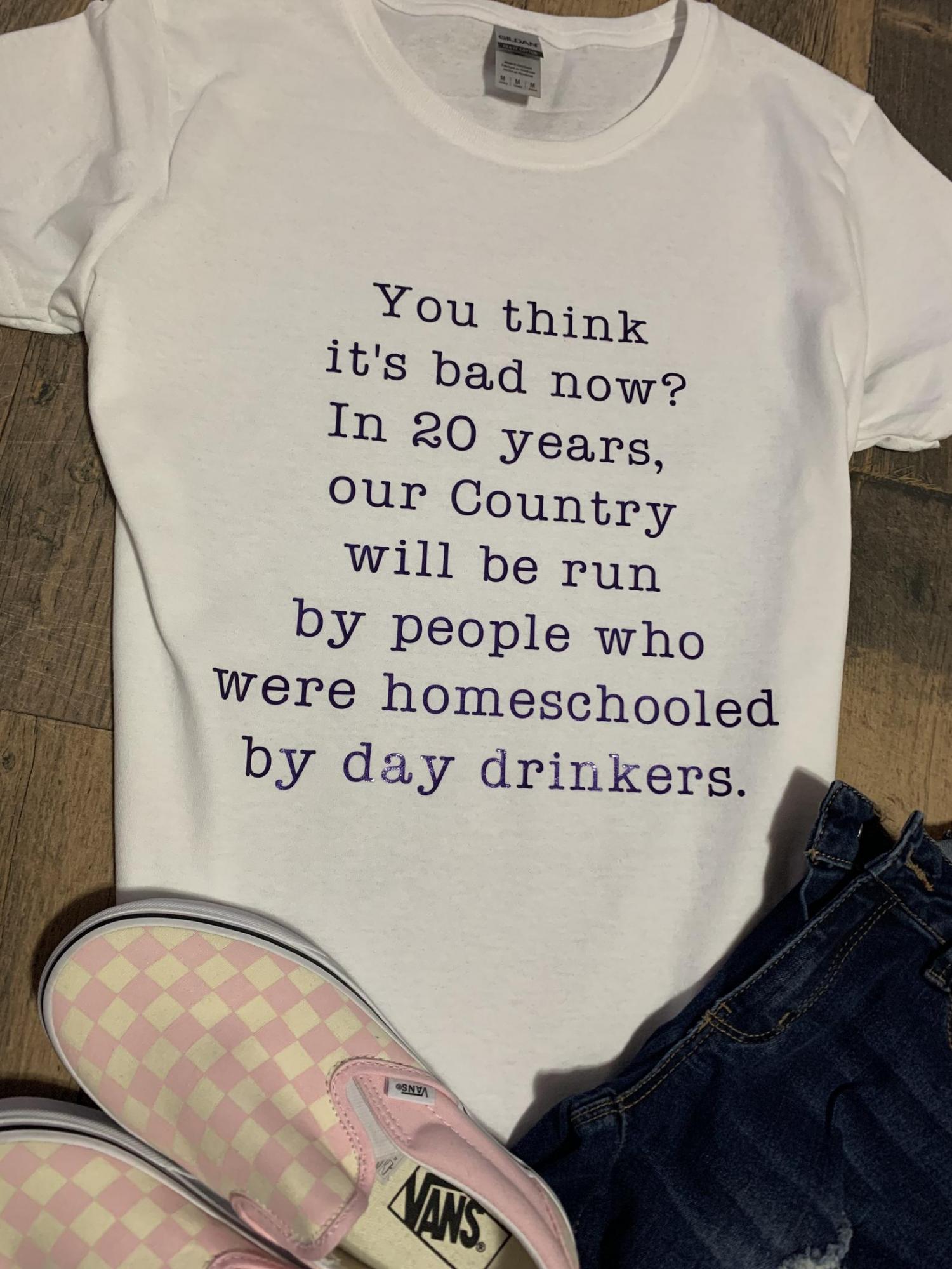 GET THIS ONE HERE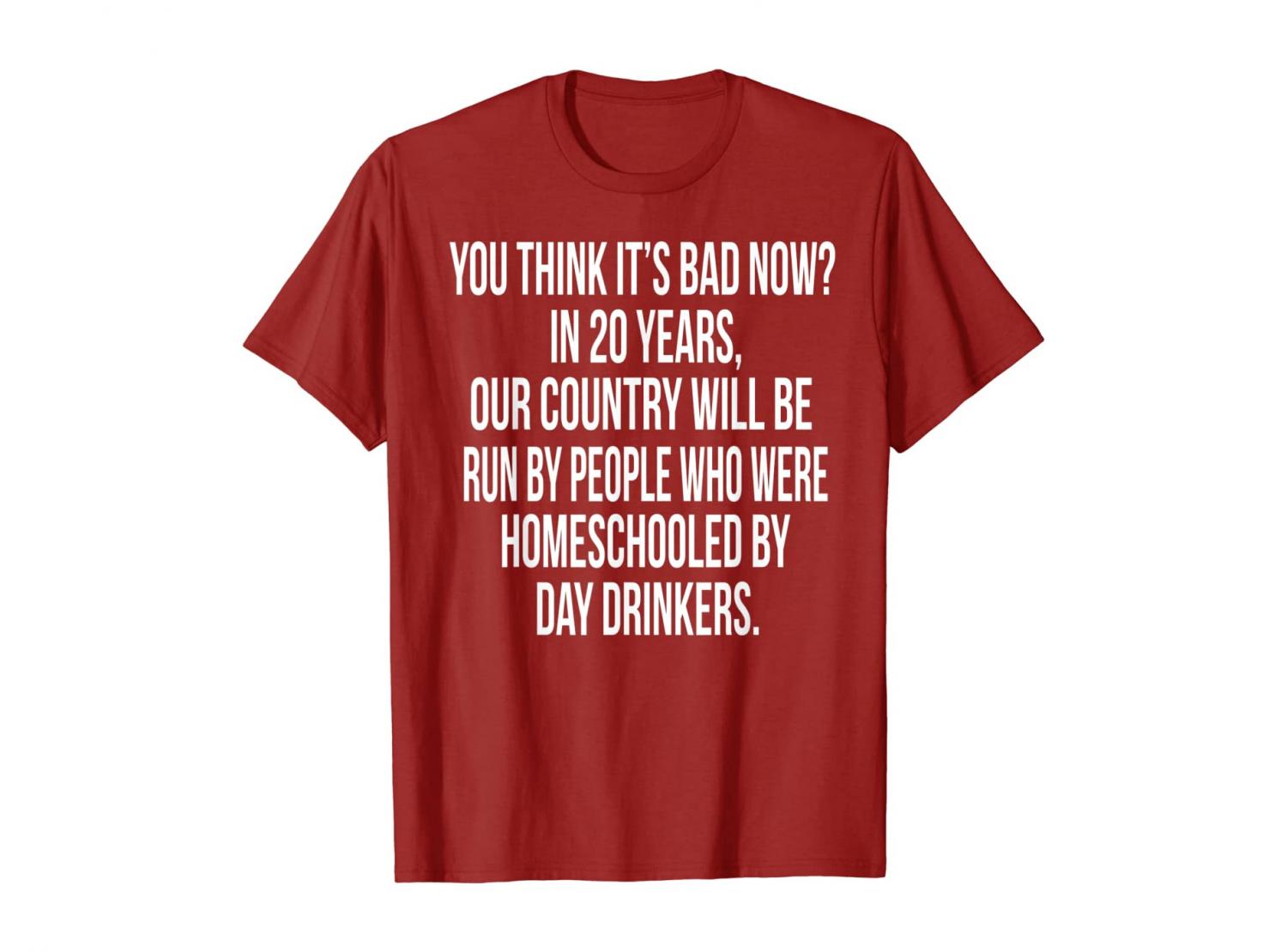 GET THIS ONE HERE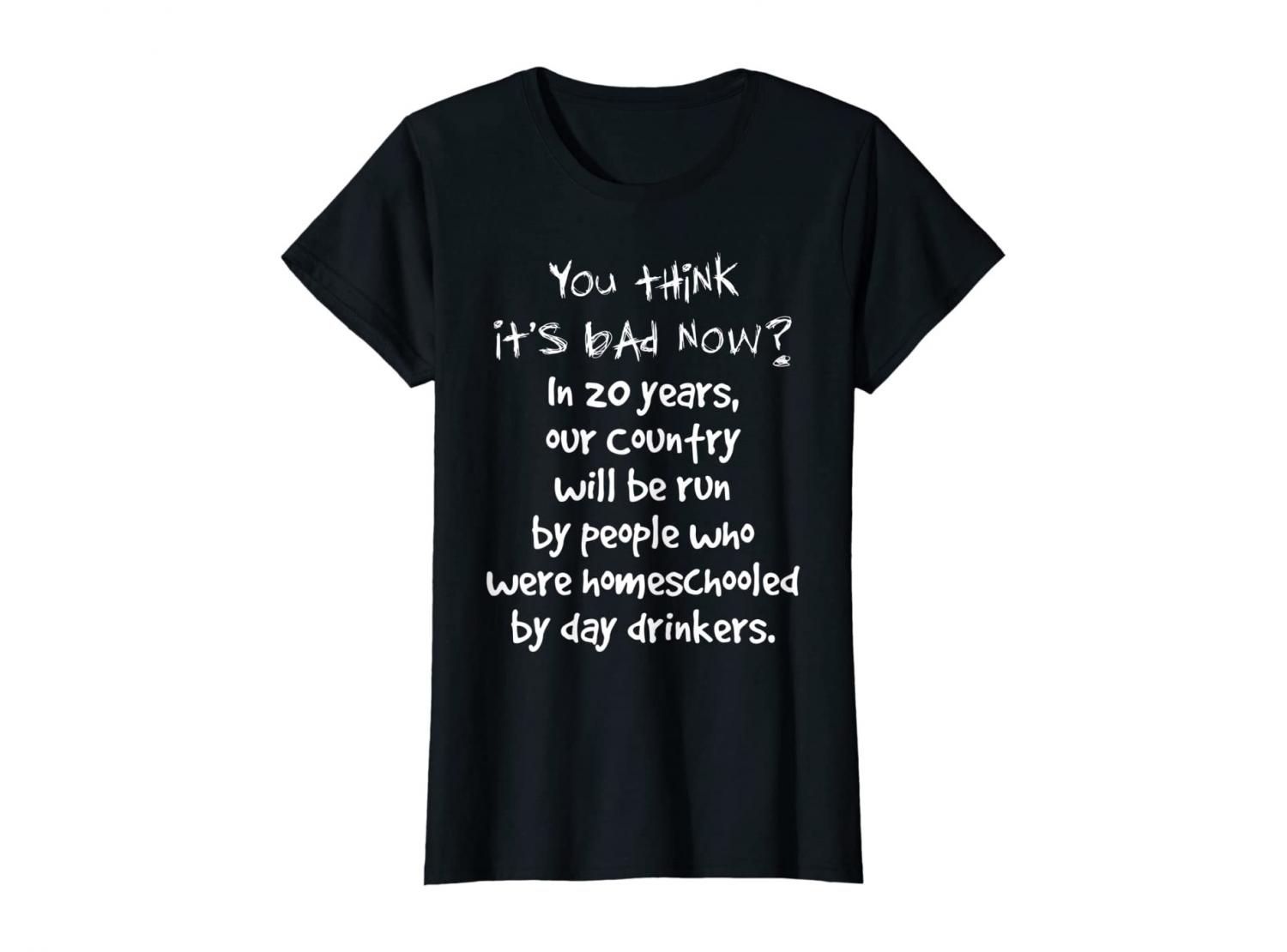 GET THIS ONE HERE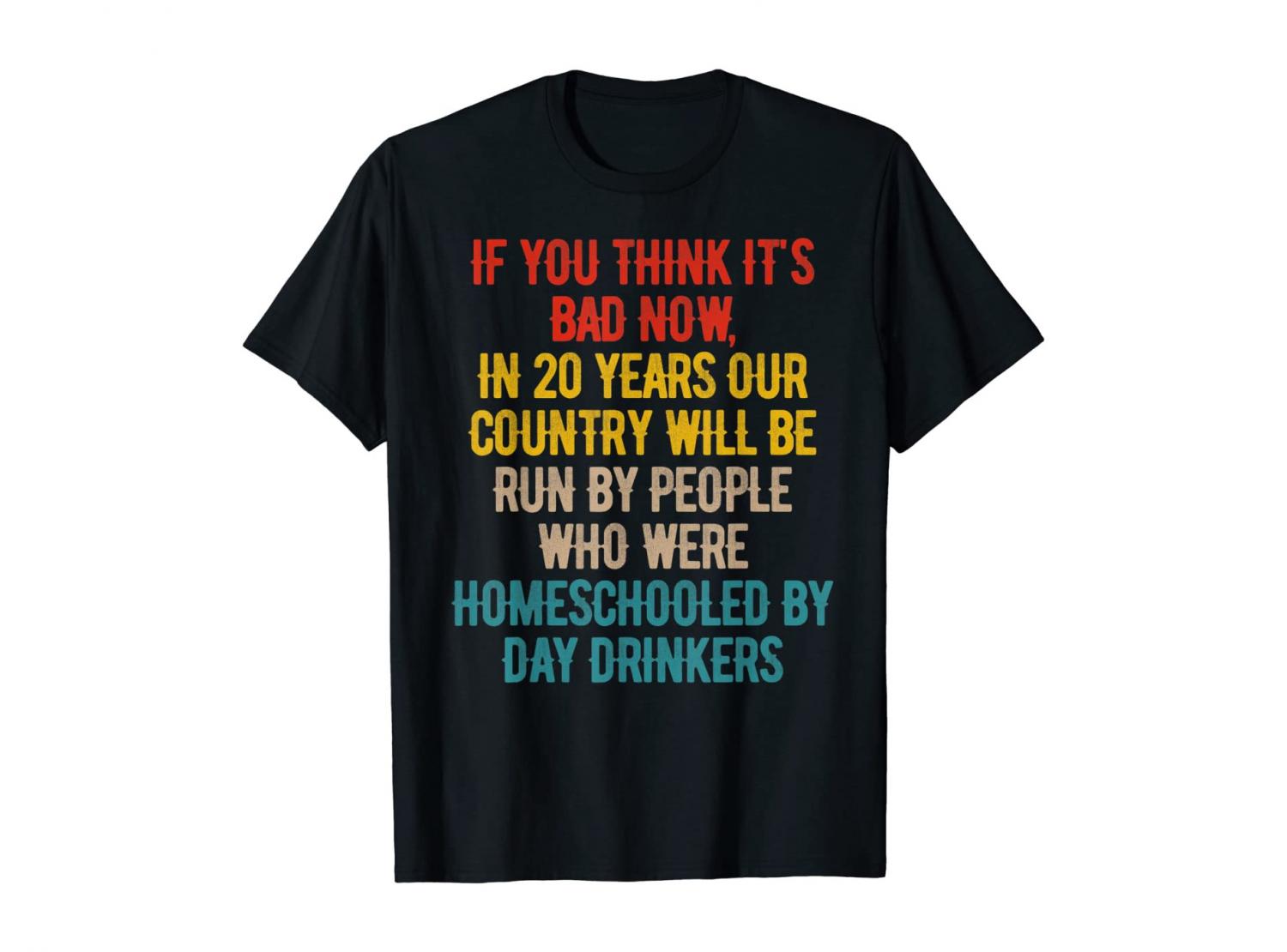 GET THIS ONE HERE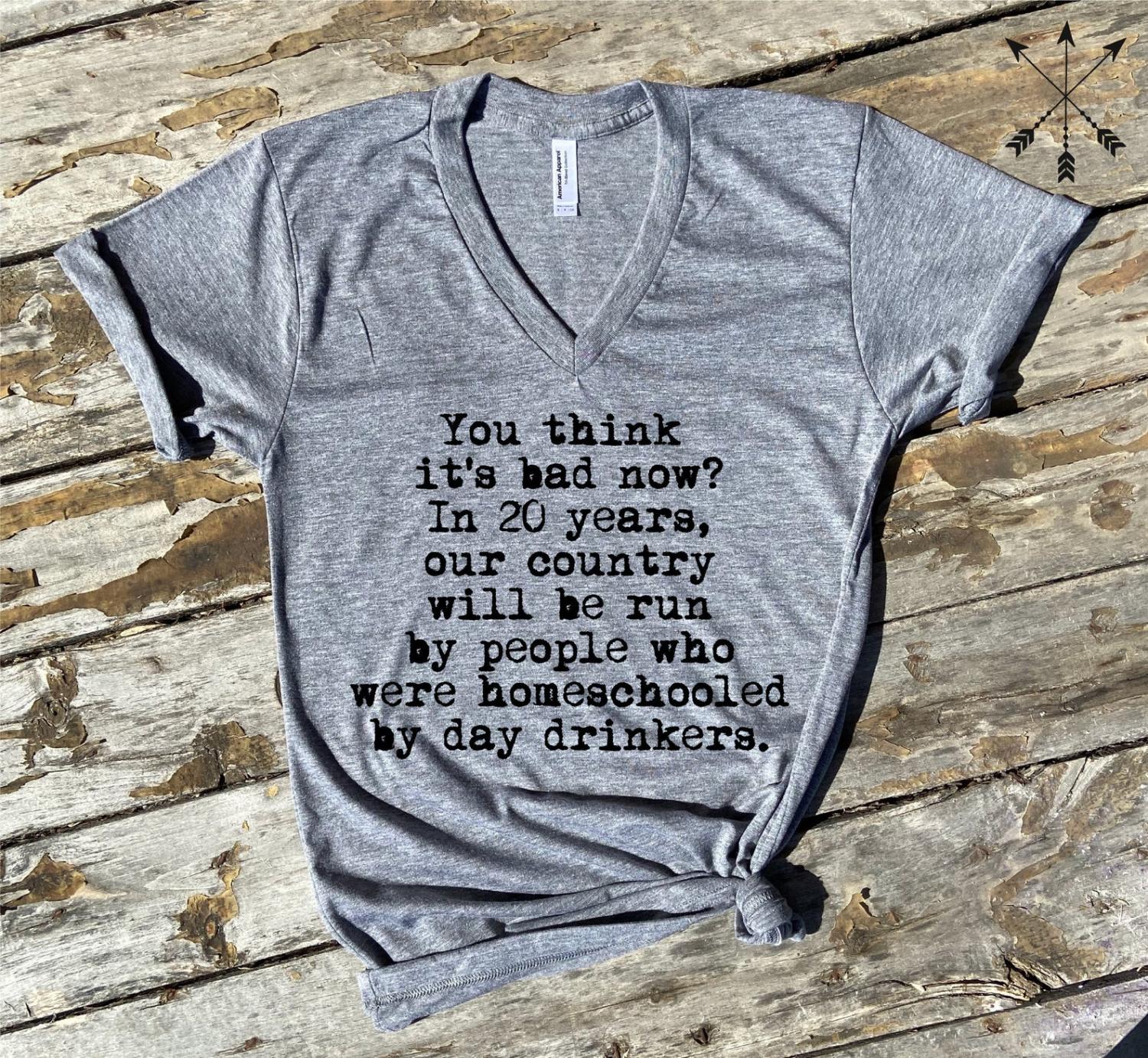 GET THIS ONE HERE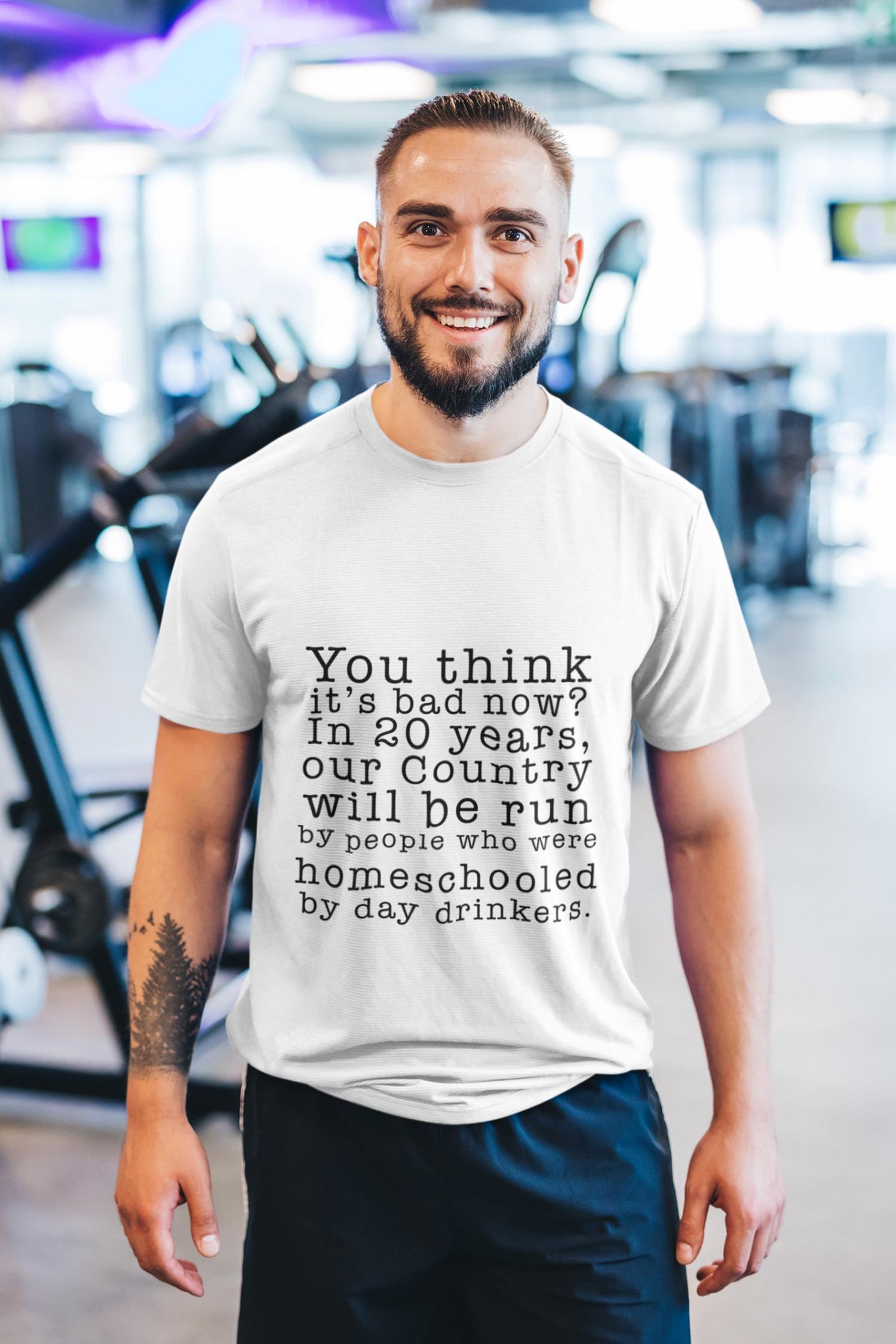 GET THIS ONE HERE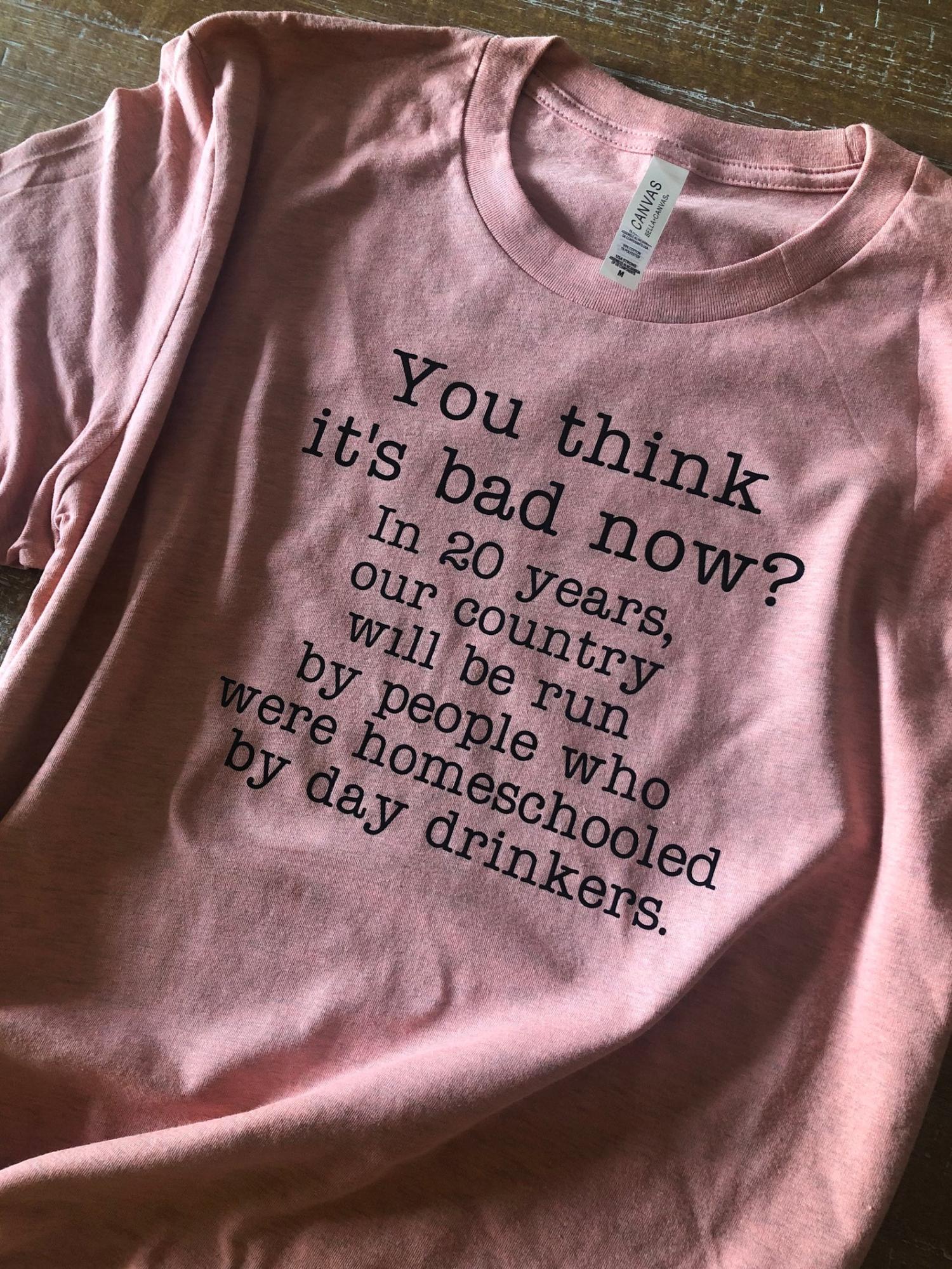 GET THIS ONE HERE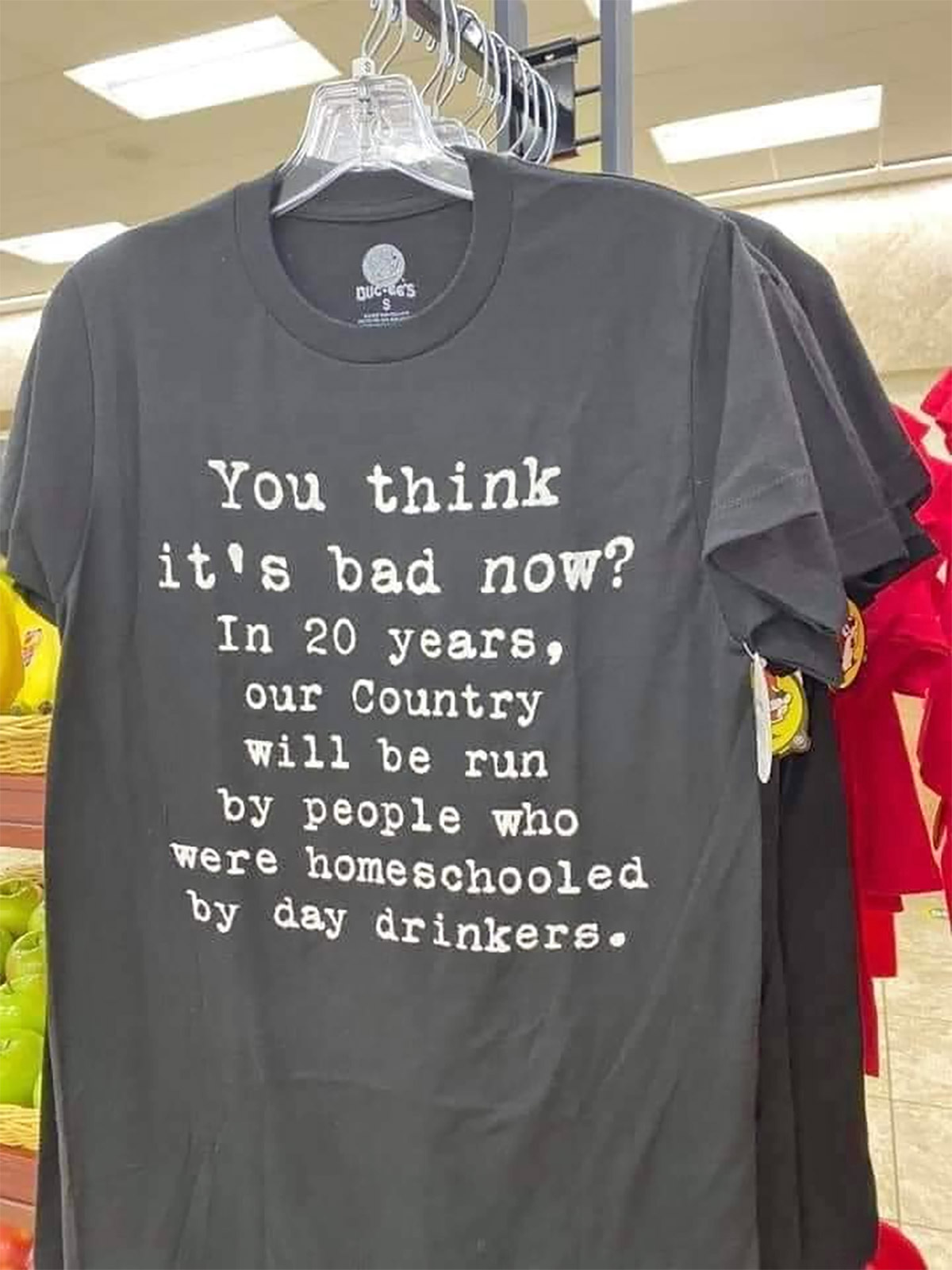 FIND THIS ONE HERE