Wicycle Salamander Is a Bicycle That Converts Into a Stroller
By Ryan on 09/15/2020 3:32 PM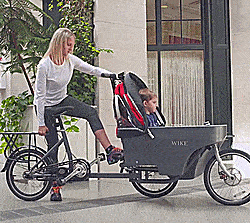 You like bicycling, you like strolling your children, if only there were a way to combine these two past-times into one amazing device... Well, since you're already on this page, you've probably already noticed there is one, and it's called the Wike. It combines a bicycle with a stroller, so you can bicycle around with your kids on the front, and once you'd like to walk, it easily converts right into a stroller that you can push in mere seconds.
The Wike is the world's first bicycle that converts into a stroller without stopping, though it can also be used as a delivery cart for a more lucrative way of using it. It's perfect for inner city use when you're constantly needing to switch between biking longer distances, and walking to go indoors or through shops.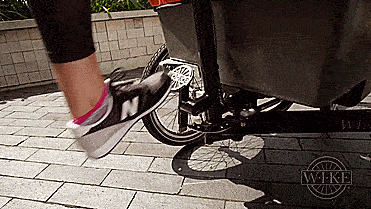 The front of the Wike stroller can hold 2 kids and has buckles and safety straps to hold them in place while in use. It's super easy for parents to load and unload their kids without having to bend their back or open any doors. The top canopy can be either left open or closed to keep out the sun or rain. The front window for the kids can either be left open with a screen or closed with a plastic strip to further protect against wind and rain.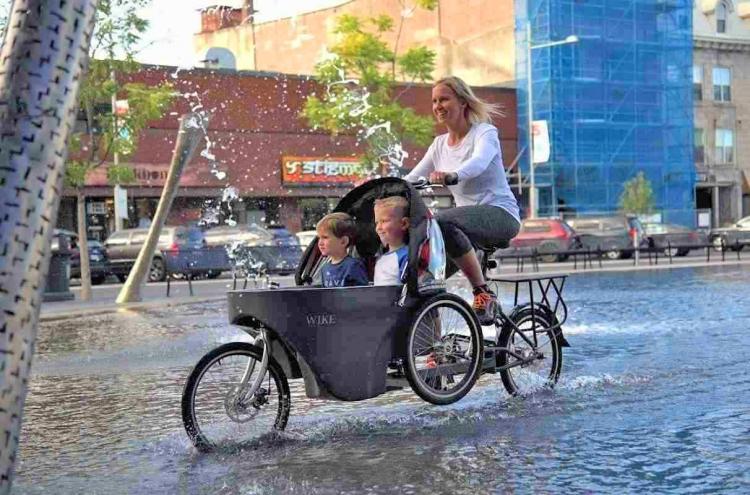 How Do I Convert The Wicycle?
To convert the bicucle to stroller mode, just get off the bicycle, snap the left wheel into place, release the lock and pull the front bin backwards while sliding the bicycle seat forward to the right. Once it snaps into place and locks, you can be on your way in stroller mode in just a few seconds.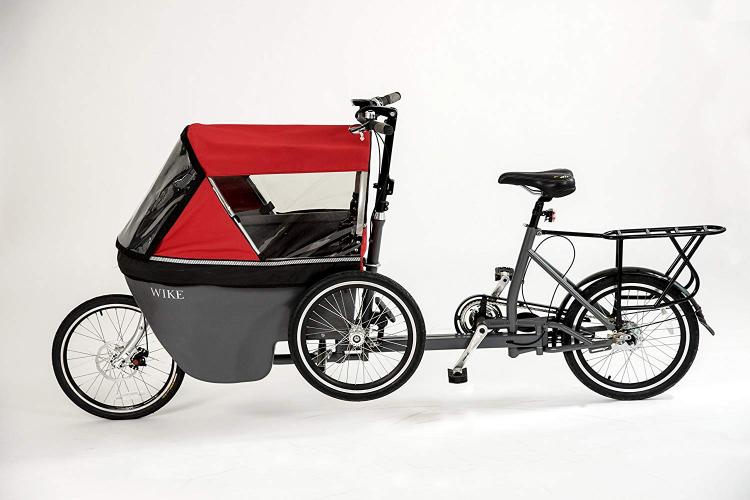 The Wike bicycle stroller is a great way of giving your kids a better view compared to your rear-end using a standard bicycle child trailer. The Wike Salamander puts your kids in the front giving them a much better experience while on bike rides.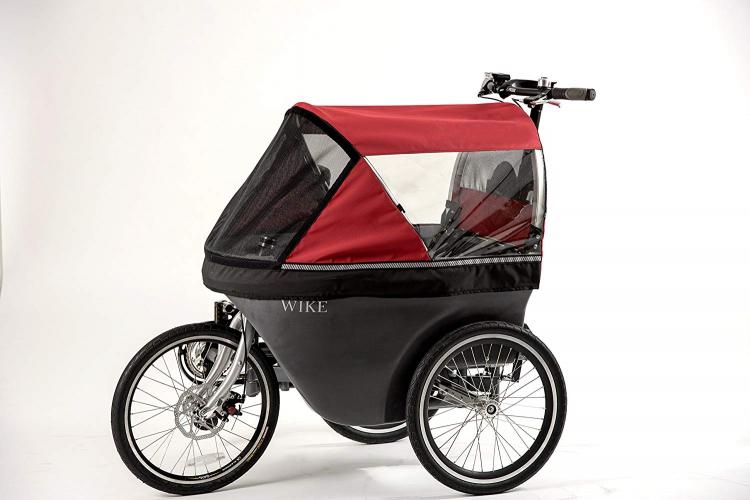 The stroller converting bike comes fully put together upon delivery with no assembly required, you'll just need to adjust the handlebars and seat to your preferred height. The stroller measures just 32 inches wide so it'll easily fit through any standard doorway, it weighs 85 lbs, it has a max hauling capacity of 100 lbs, it's made with a steel frame, and measures 90 inches long 23 inches wide x 25 inches tall.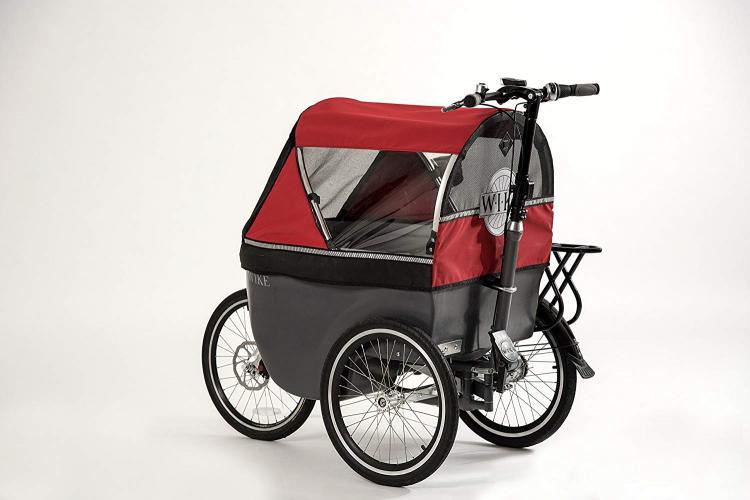 Check out the Wike Salamander bicycle that converts into a stroller in action via the video below.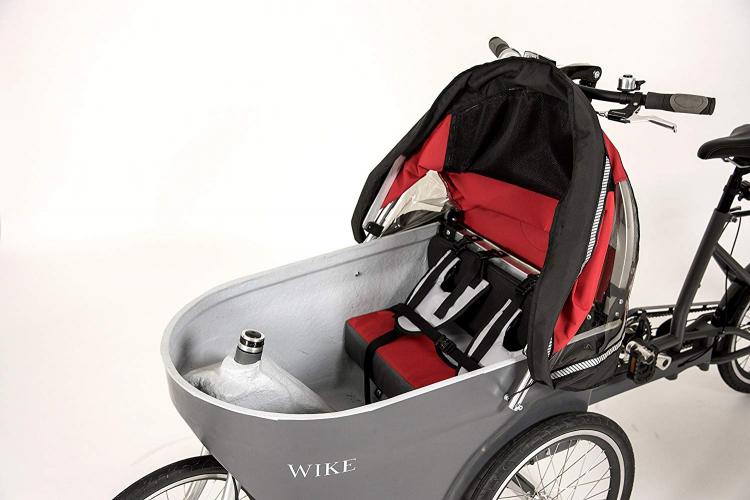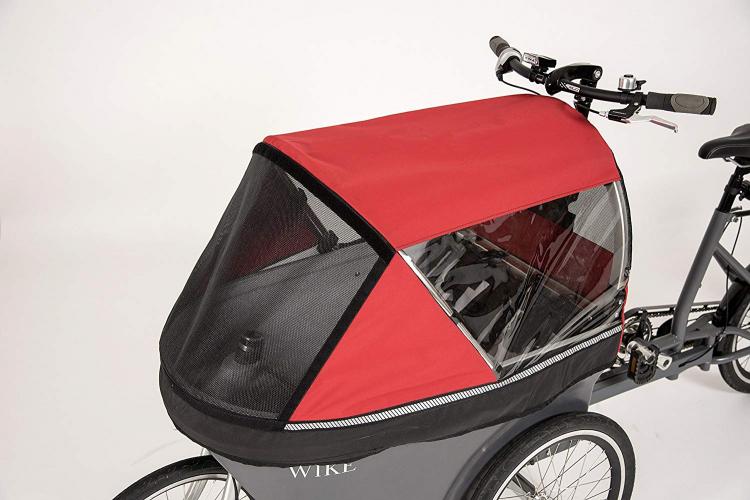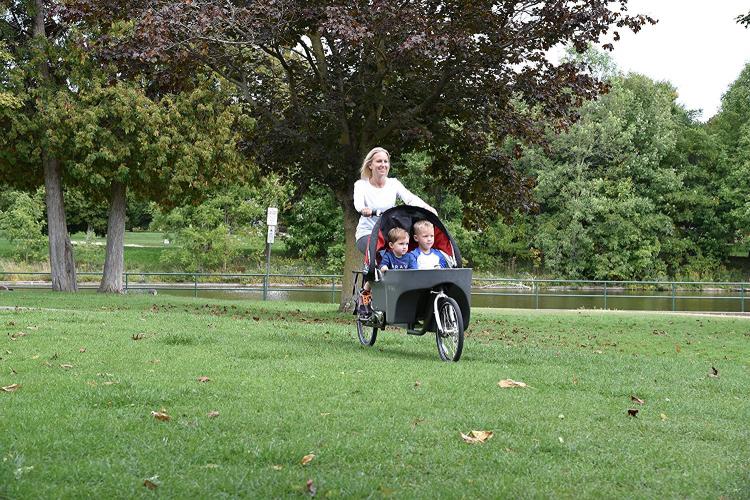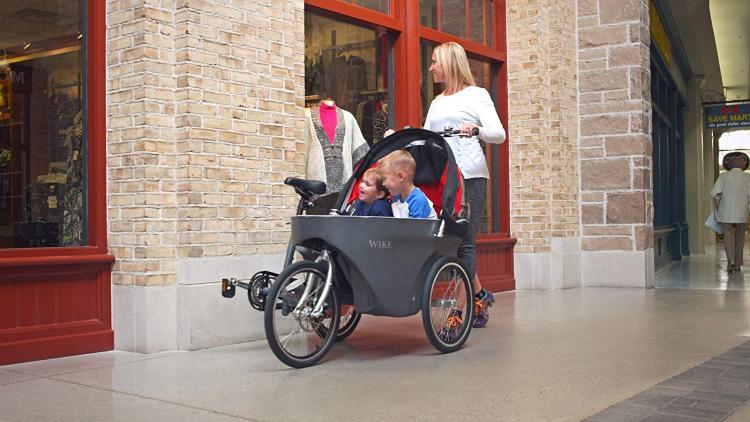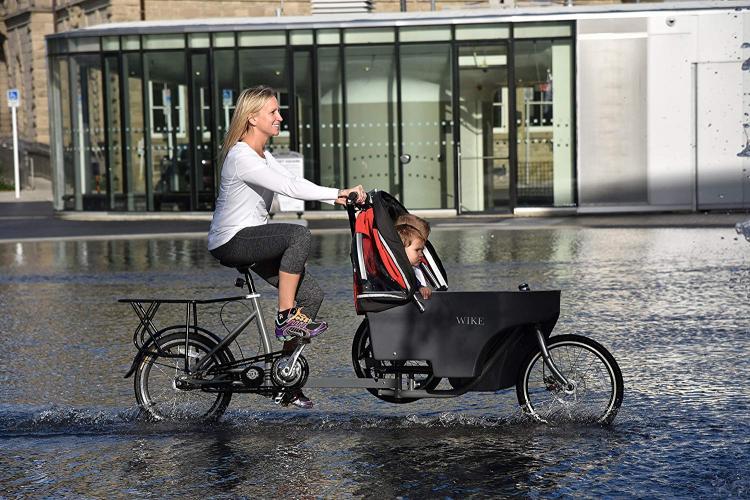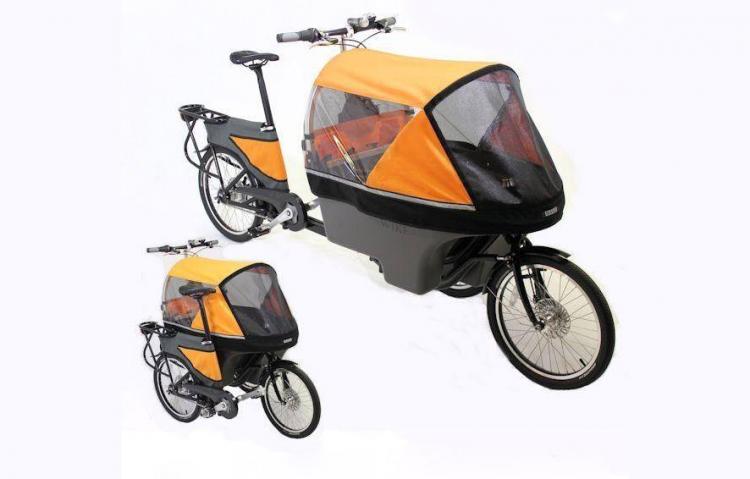 Subscribe To Our YouTube Channel