iRobot Braava Jet: A Roomba-Like Robot That Will Mop Your Hard Floors
By Ryan on 07/07/2017 11:36 AM (Updated: 12/21/2017 1:25 PM)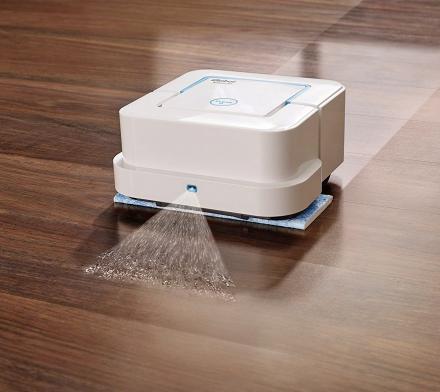 If you come into my house on certain days of the week, you'll find one robot vacuuming my carpet, two robots cleaning my pool, one robot cleaning my grill, one robot roaming around my house patrolling for security reasons, one robot mowing my lawn, and one robot bringing me a beverage while I sloth away on the couch watching Will Smith's "I, Robot" movie. Now, with this new Roomba-like cleaning robot that will mop my floors I'll have one doing that as well. It's just a matter of time until they take over.

View all versions and accessories here
The iRobot Braava Jet 240 as so it's called is a robot that will sweep and mop hard floors, including hardwood floors, tiles, laminate flooring, and stones. It works great in the kitchen, in the bathroom, or really anywhere you have hard flooring in your home.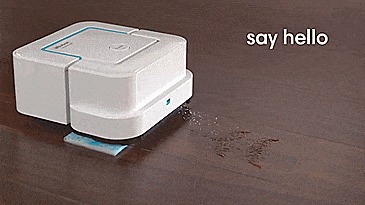 The hard floor cleaning mopping robot will intelligently roam around your rooms and meticulously clean, even getting under and around toilets, into corners, below cabinets, along with those hard to reach areas. It will even know when it's about to go onto carpet or a rug and avoid those areas.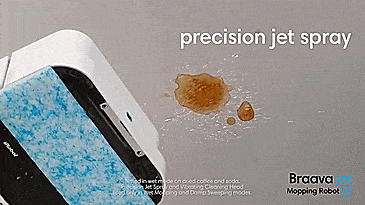 The hard floor cleaning robot has two different types of pads that you attach to the bottom of the device to either sweep or mop. Once either one is attached, it will automatically enter the correct cleaning mode. You can also choose from wet mopping, damp sweeping, or dry sweeping.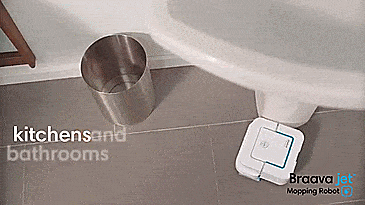 The iRobot Braava Jet 240 will avoid spraying cleaner onto walls, furniture, rugs, and carpeting, and it uses a precision jet spray along with a vibrating cleaning head that can tackle tough stains like dried coffee, juice, or soda.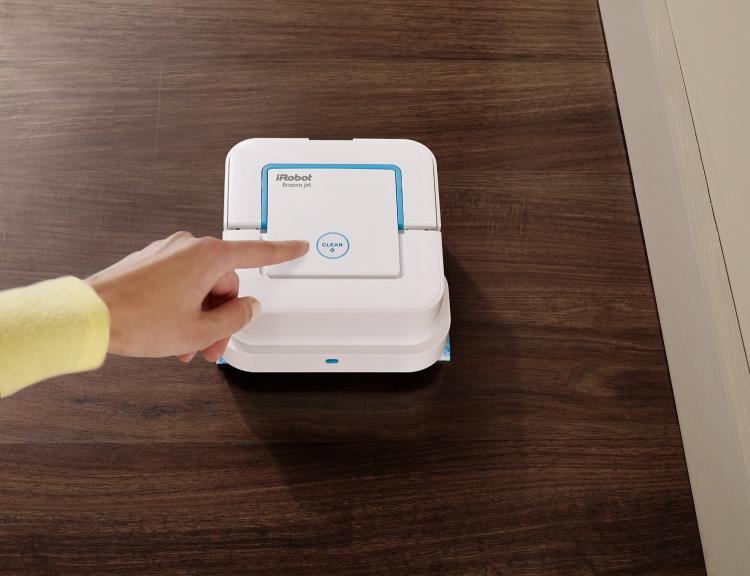 The mopping robot also allows you to set invisible boundaries to it that will make it never go where it shouldn't. The robot also allows you to never touch the dirt once it's done by simply ejecting the dirty pad from the bottom of the device into the garbage. Surely this thing will make your floor cleaning duties that much easier and and allow you to concentrate on other things while it's cleaning your floors.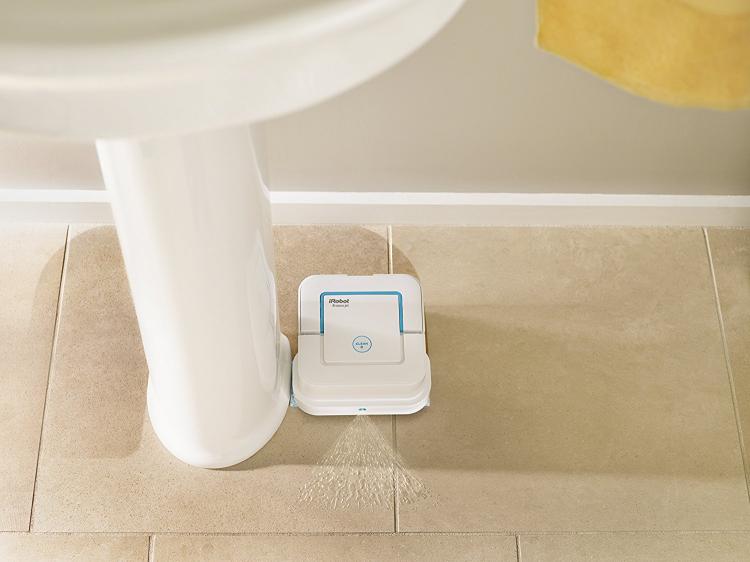 Comparing the Braava Jet 240 to an actual carpet vacuuming Roomba, they are quite different. For one, the Braava Jet will not be able to be scheduled to start, as it's meant more to be manually started and stopped, as you'll need to replace the pad with each use. Also the mopping robot will not go back to any charging base when it's done. The Braava Jet is a much cheaper and simpler version than that of an iRobot Roomba.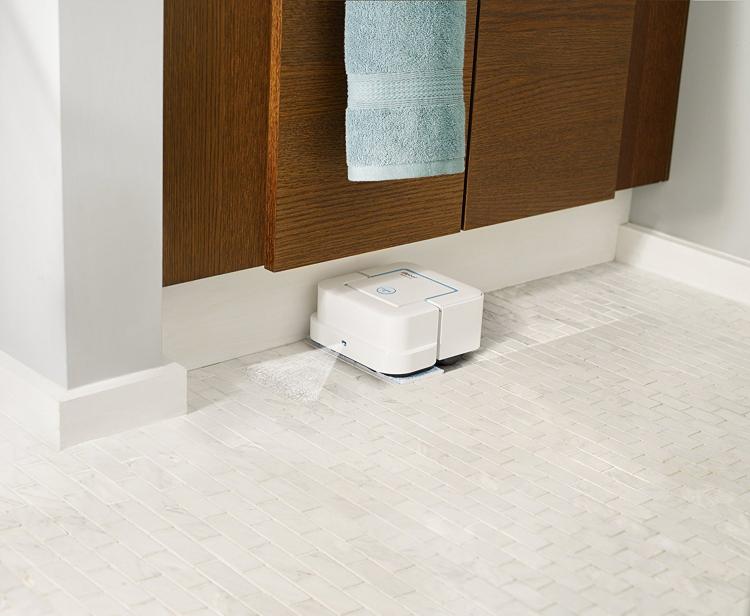 The mopping roomba measures 6.7 inches wide x 7 inches long x 3.3 inches deep, and weighs 3 lbs.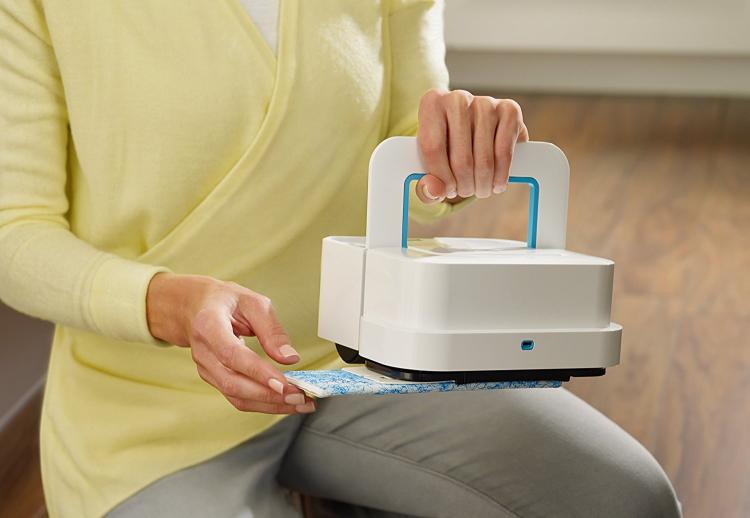 Check out the iRobot Braava Jet 240 in action via the video below.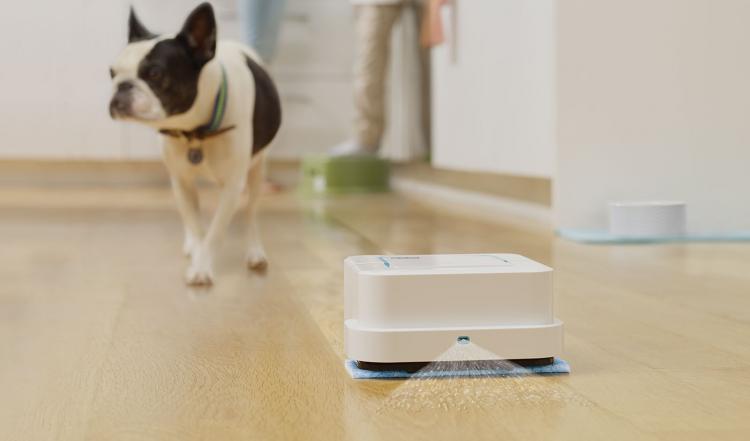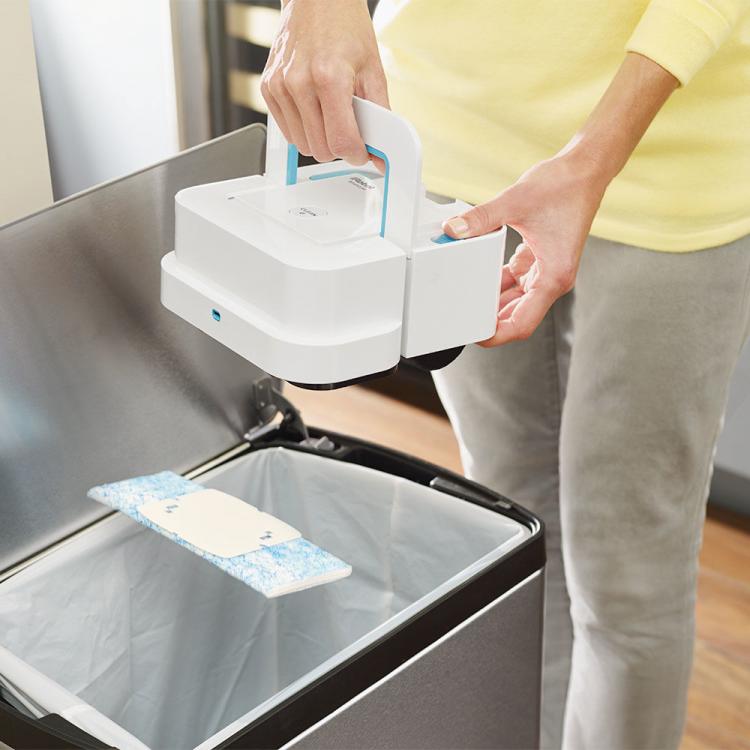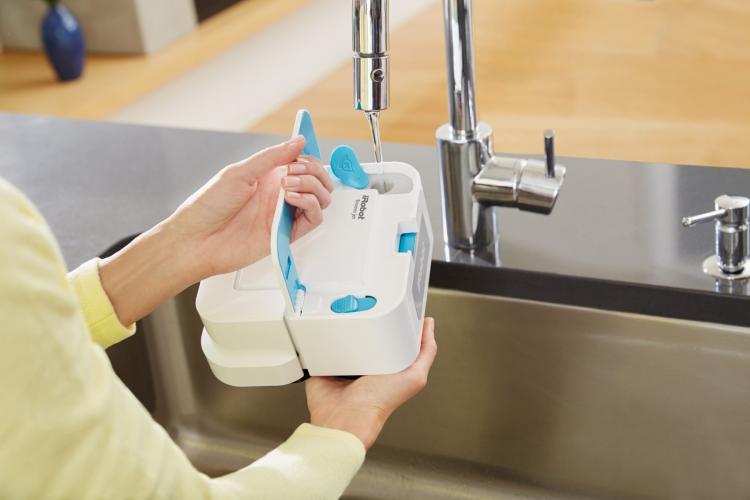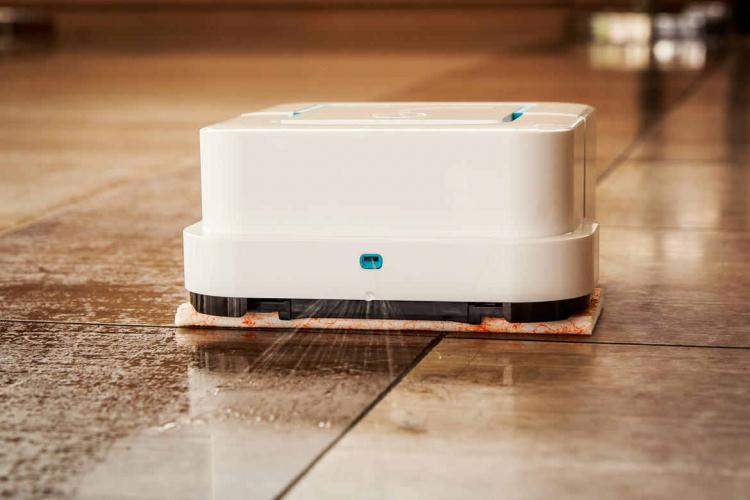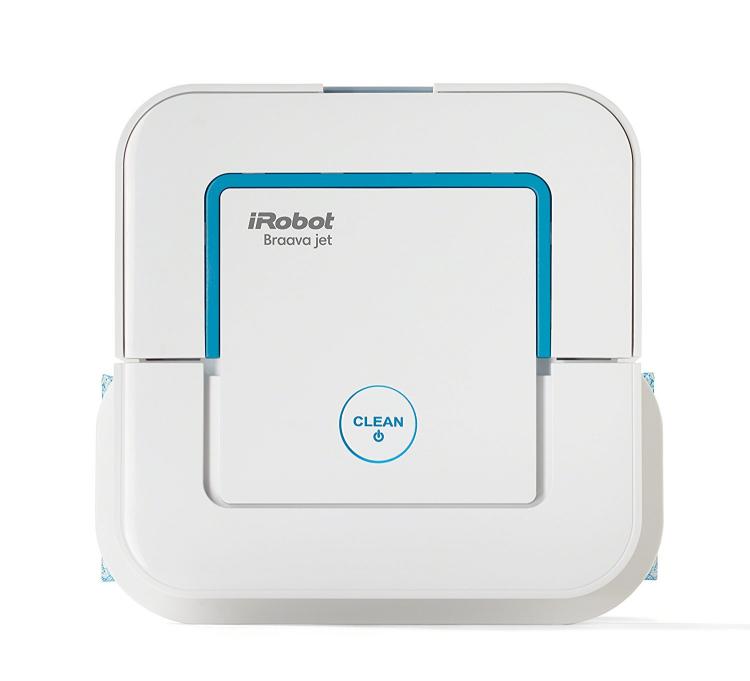 Subscribe To Our YouTube Channel