The WORX Landroid Is a Robotic Lawn Mower Like a Roomba
By Ryan on 08/07/2015 5:35 AM (Updated: 05/10/2017 11:44 AM)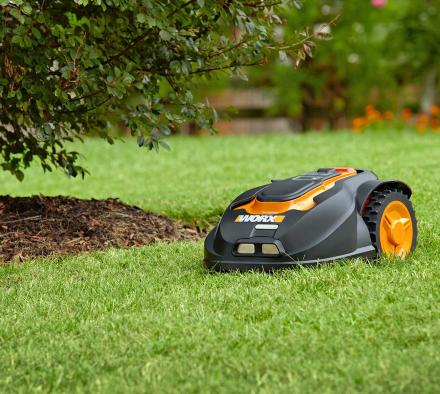 Similar to a Roomba, the WORX Landroid is a robot that will mow your lawn while you sit back and sip beers and watch as all the robots you've purchased do thy bidding in your lawn and in your house. How the lawnmower works is you lay down a strip of perimeter wires wherever you would like the line to be where the mower stops and turns around, similar to if there was an actual fence there.

Alternate Purchase Link
The mower will bounce back and forth on your yard until it's either out of batteries or it's done mowing, plus the robot mower can be setup to mow on a schedule, and it runs purely on electricity so you'll never have to worry about it running out of gas. The only downside is that your lawn won't have those beautiful straight lines that you're so proud of and your neighbors are so envious of.
The robot lawn mower is programmed out of the box for easy setup, will still mow properly on inclines of up to 20 degrees, uses a shock sensor system to mow around delicate things like flowers, dogs, and babies, and if it starts to rain or the device runs out of batteries the mower will automatically find its base, stop mowing, and recharge its battery.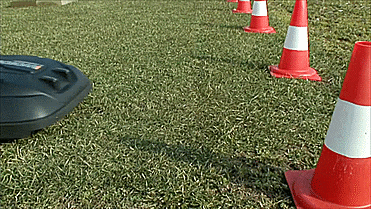 Here is a full list of features and specs for the WORX Landroid robotic lawn mower:
Artificial Intelligence Algorithm for intricate cuts
Pre-programmed and fully automated for easy use
Intuitive user-friendly control panel
Mows uneven landscapes up to 20° incline/decline
Automatically returns to charging station when battery is low
Rain sensor sends Landroid back to charging station in case of rain
Shock sensor system helps Landroid avoid obstacles
Anti-theft system uses security PIN and alarm
Tilt/lift safety sensors shut down motor for safety measures
Rated voltage: 28V MAX
Speed: 2800/min
Cutting Diameter: 7"
Cutting Height Positions: 5
Maximum Cutting Surface: 1/4 acre
Battery Type: 1 x 28V/Li-Ion
Charging Time: 90 minutes (approximate)
Weight: 20 lbs
Warranty: 3 years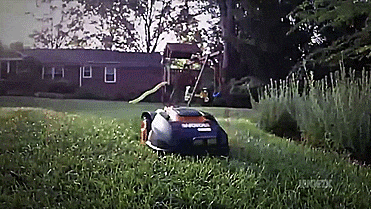 Check out the WORX Landroid lawn mowing robot in action via the video below.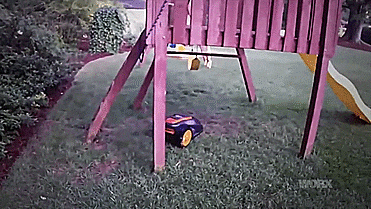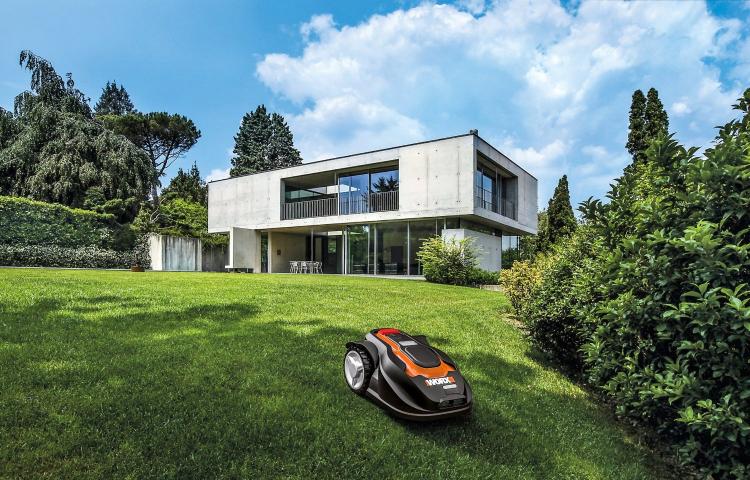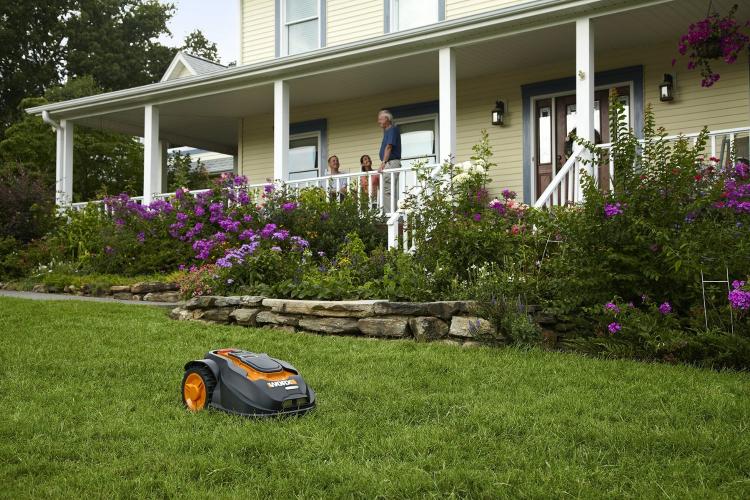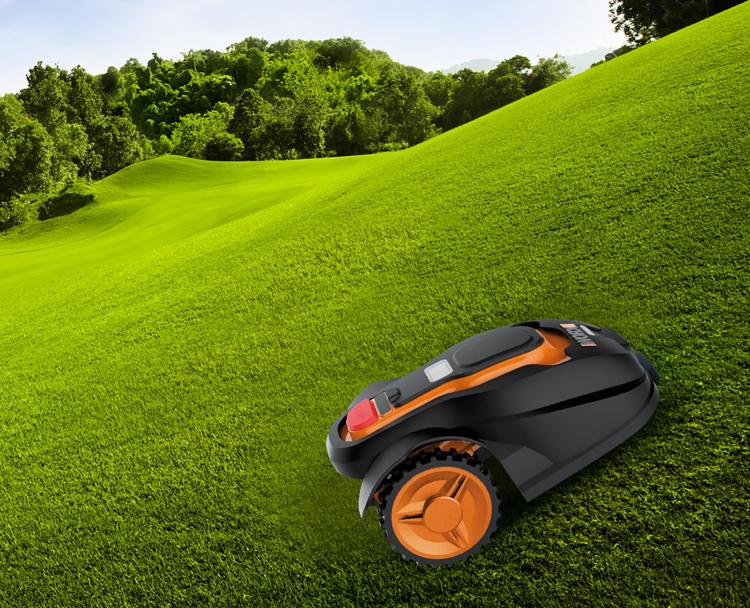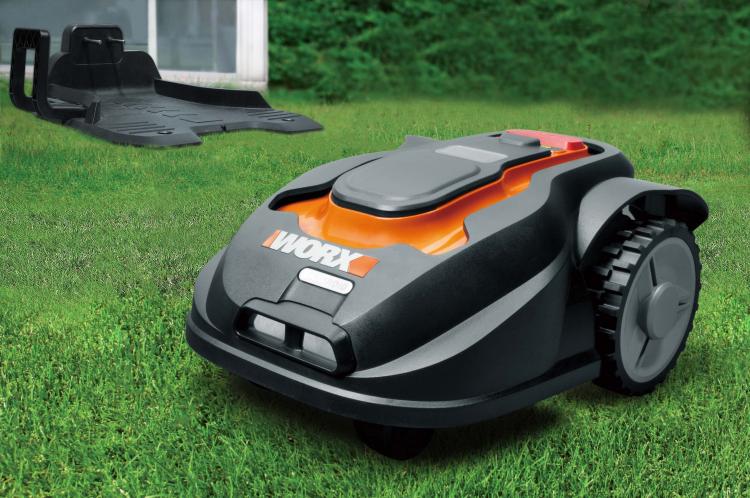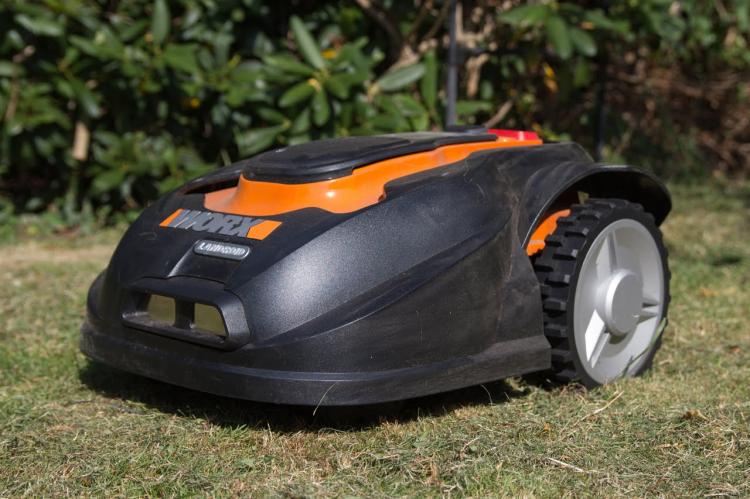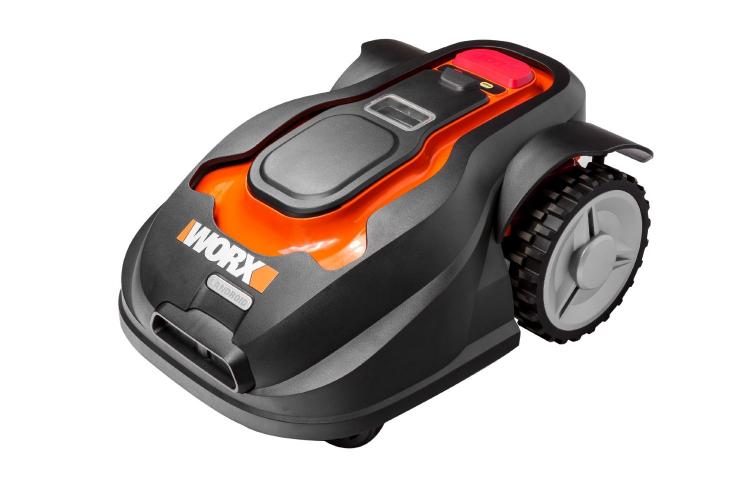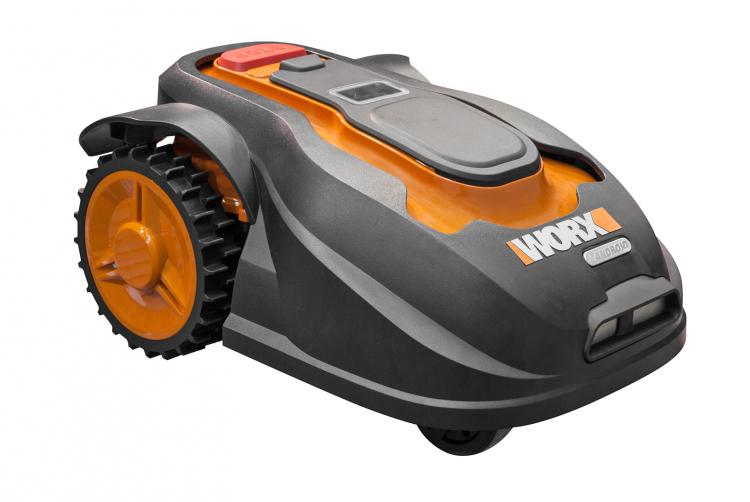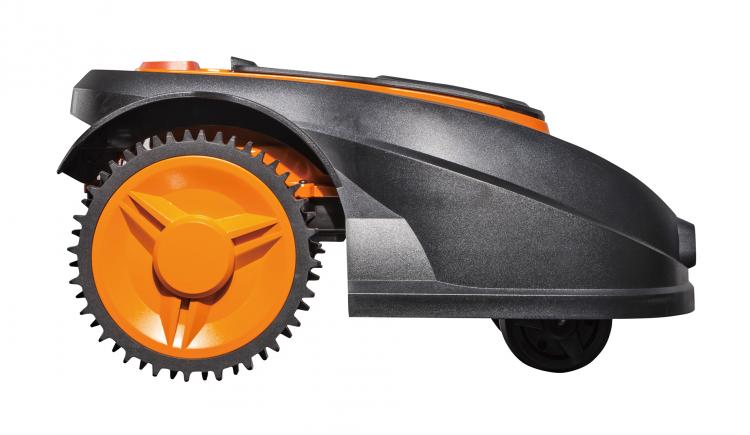 Subscribe To Our YouTube Channel