Omnibot Hello Is a Self-Balancing Mini Robot You Can Control With Your Phone
By Ryan on 06/14/2016 9:15 AM (Updated: 11/12/2016 7:07 AM)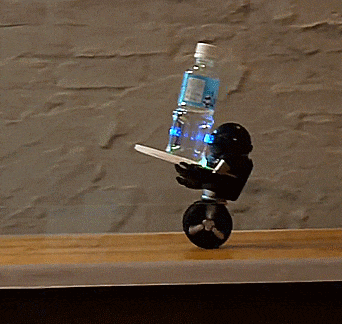 MIP is a new self-balancing robot from WowWee which uses technology similar to a segway to stay upright. You can control the mini robot from your smart phone as well as make it drive, play games, dance, battle, balance, and more. The robot also is able to respond to hand gestures, so you can use intuitive hand motions to program different actions you'd like the robot to perform when it senses a certain set of hand gestures.
The Omnitbot Hello mini robot aptly named MIP, also has a personality that will show praise when you're kind to him, and show anger when your mean to him. The mini MIP robot also has 7 different modes that he can be placed into by turning one of his wheels. The light on his belly will change colors signifying he's in a new mode. The 7 modes include: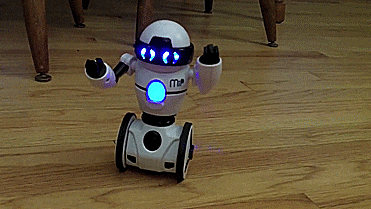 MIP Mode (blue color) - This is the default mode that lets you control MIPs movement using simply hand gestures in front of his sensor.
Stack Mode (pink color) - Put MIP's tray table in his arms and stack things up. MIP will balance the items in his arms while yelling "mip" louder and louder until a timer runs out and he dumps all of the items out of his tray.
Cage Game Mode (white color) - MIP attempts to escape from an invisible cage. You must prevent him from escaping by putting your hands in front of his sensors.
Tricks Mode (red color) - Wait for MIP's chest to start flashing, then you can program a sequence of actions using the designated hand gestures. Then clap twice when complete to have MIP play it all back for you.
Roam Mode (yellow color) - MIP will simply wander around your room. When he reaches a wall or an object he will turn in a new direction. Although he does not have edge detection, so he won't be able to detect if he's about to go downstairs or off the edge of something.
Tracking Mode (orange color) - MIP will follow an object around. For example if you place your hand in front of his sensor he will follow your hand in any direction. The robot will continue saying "MIP" as long as he's properly tracking something.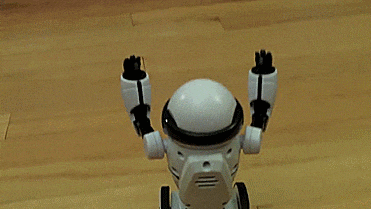 The self balancing robot also has a plethora of other stuff you can do with him using the smart phone app. The MIP app is available for both iOS and Android devices, and will connect to your robot via Bluetooth. In the app you can adjust MIP's name, MIP's avatar, MIP's volume, along with the ability to change his modes. The app offers a whole different set of games that you can play with the robot including boxing, dancing, tracing a path, and more.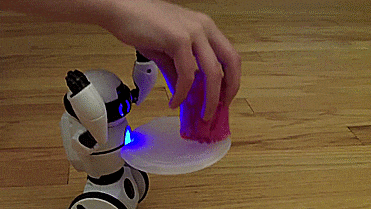 MIP comes in white or black colors to choose from, weighs 1.5 lbs, and measures 10 inches tall x 6.6 inches wide x 5.3 inches long.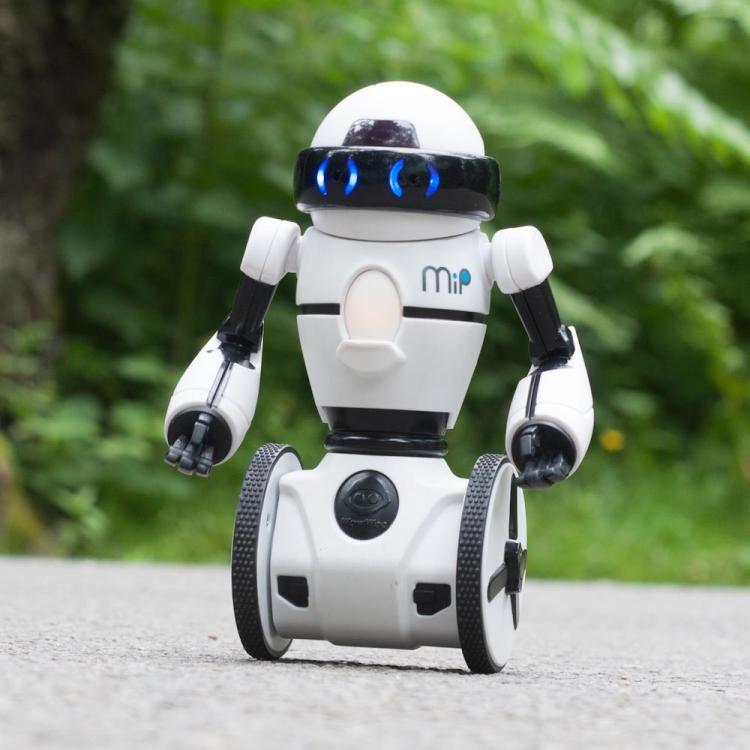 Check out the Omnibot Hello self balancing robot in action via the full review video below.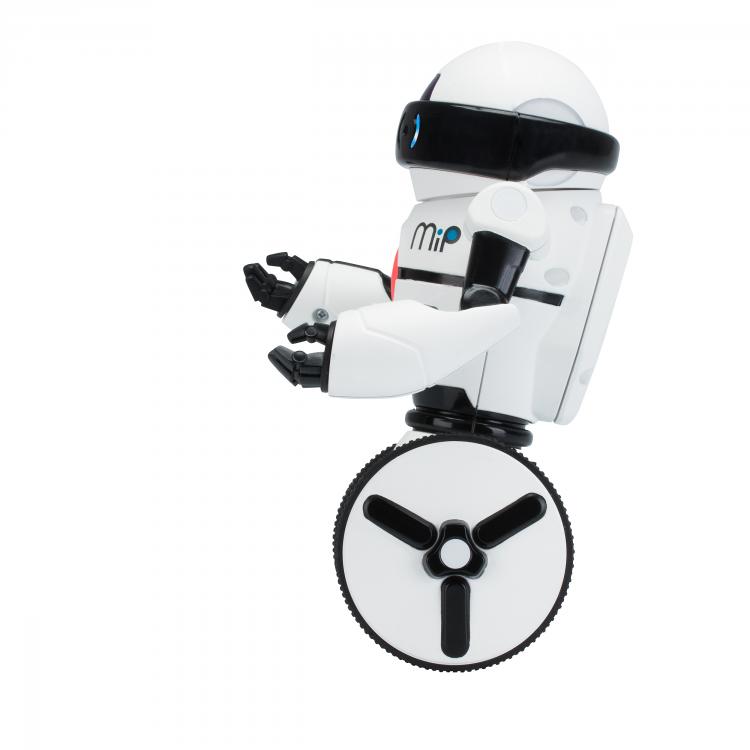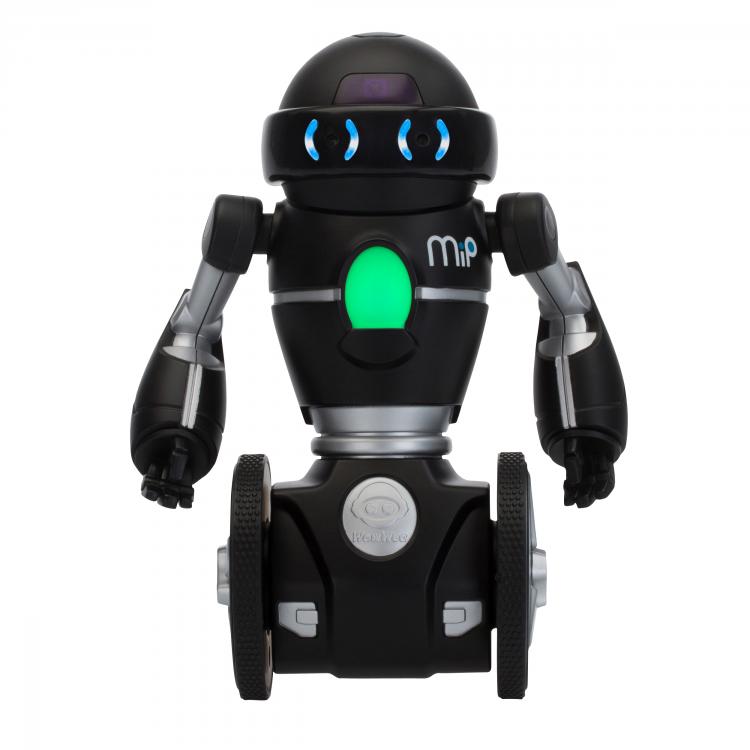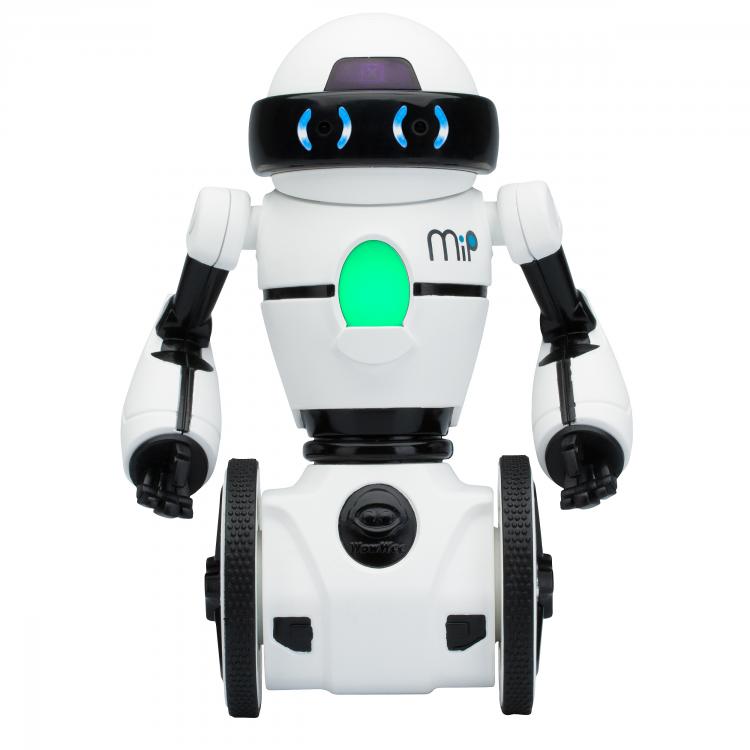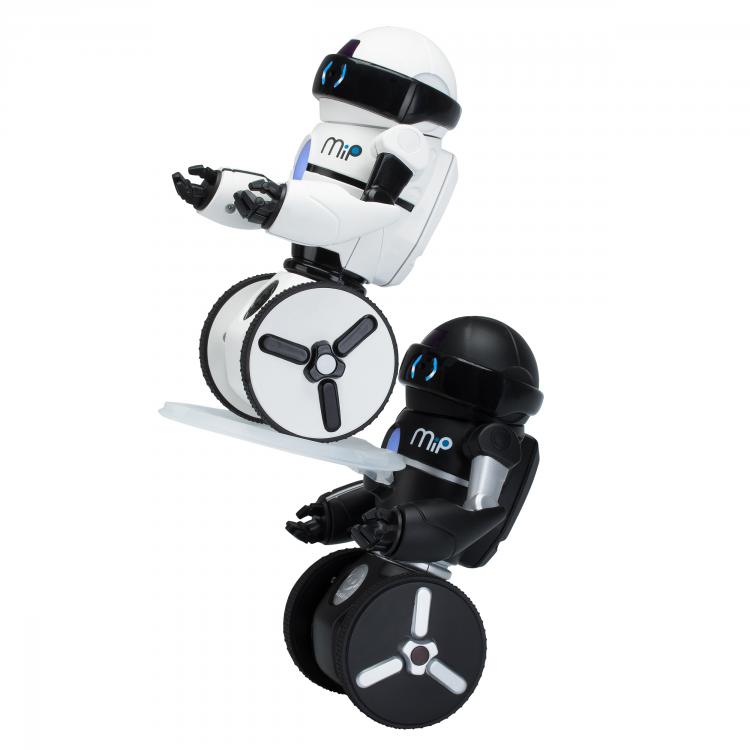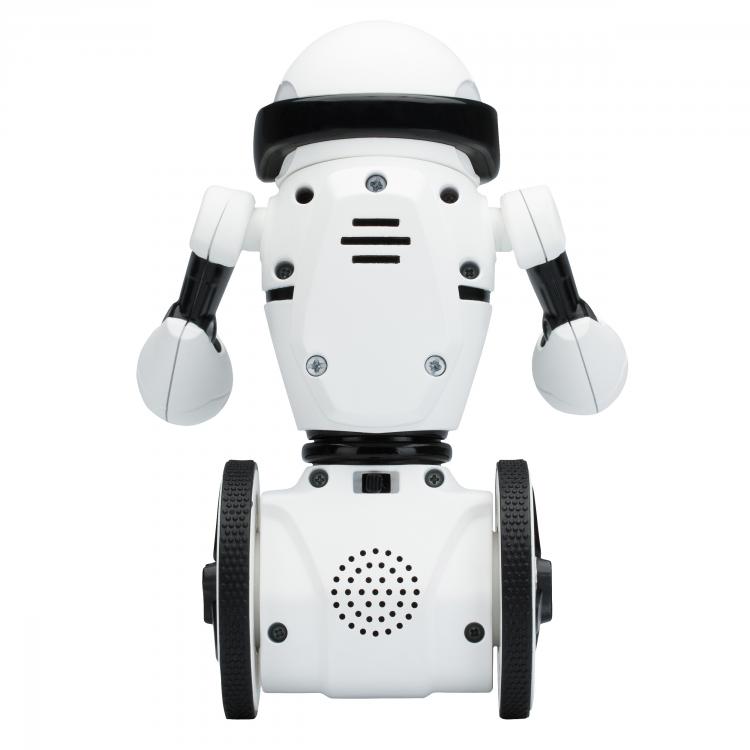 Subscribe To Our YouTube Channel