Solar Breeze Solar Powered Robotic Pool Skimmer
By Ryan on 05/06/2020 1:06 PM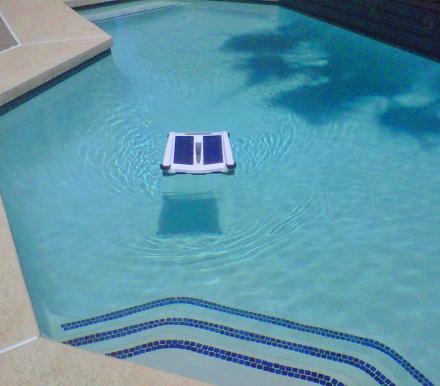 If there's one thing you should figure out before buying a house with a swimming pool, is whether or not the yard is surrounded with cottonwood trees. For 3 weeks straight you will get pummeled with cotton, and your filters will stand no chance. You'll find yourself being a slave to your pool for those 3 weeks, often cleaning it more than 3 times a day just to keep up. If you have a robot that will roam around your pool such as the Solar Breeze you'll be much better off.

Alternate Purchase Link
The Solar Breeze is a solar powered pool skimmer that will roam around the top of your pool like a Roomba vacuum cleaner, and endlessly clean all of the crap that falls into your pool. It works great for leaves, pollen, cotton, dust, and even sun lotion oils from your skin before it falls to the bottom of the pool.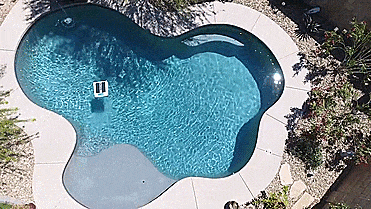 No more having to skim your pool with a leaf rake twice a day, now you can just let the robot do thy bidding, and you'll just have to empty out the filter whenever it's full and put it back to work. Using the robot pool skimmer will reduce the amount of work your filters will have to do which means less work on your motor and less cleaning of your pool filters.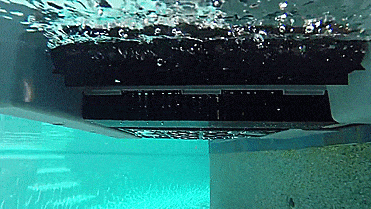 The Solar Breeze NX is fully powered by the sun using solar panels on the top of the device, which will run the device for around 23.5 hours of the day. Since the solar panels charge an internal 5300mAh 7.4V lithium ion rechargeable battery, it will store energy to be used when the sun is not out.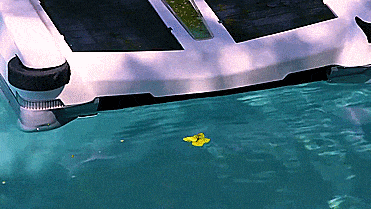 The Solar Breeze NX robotic pool skimmer robot has a high efficiency motor that has a lifetime of around 30,000 hours, has a dispenser tray that can fit 2 chlorine tablets for disbursement while it cleans, and has a debris collection tray that's twice the size of a normal skimmer basket.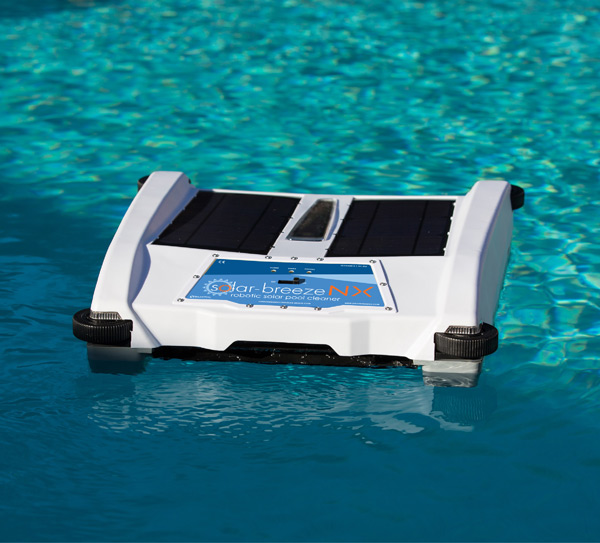 The Solar Breeze NX weighs 10 lbs when dry, and measures 23 inches long x 20 inches wide x 6 inches thick. Check out the pool skimmer robot in action via the video below.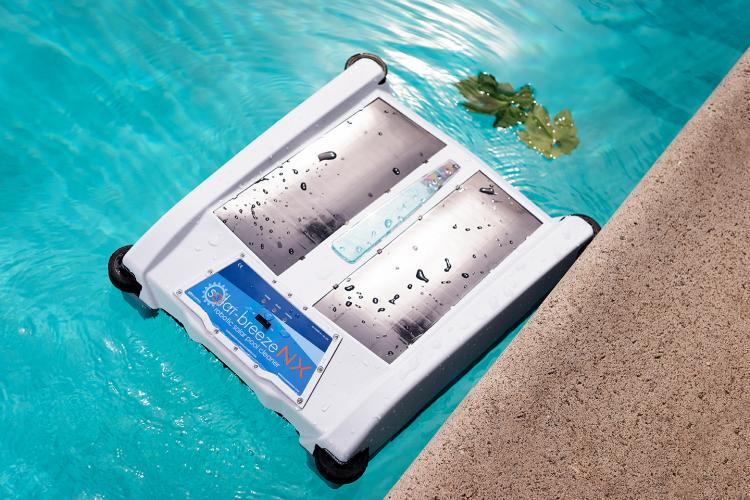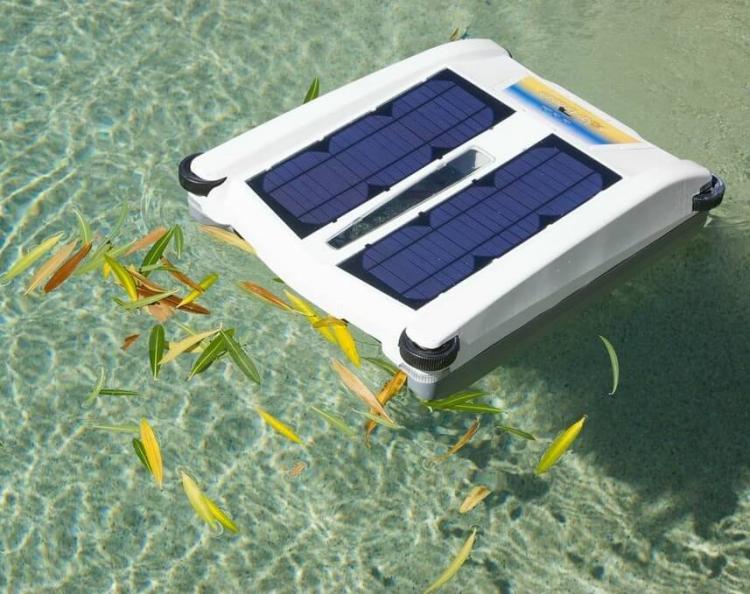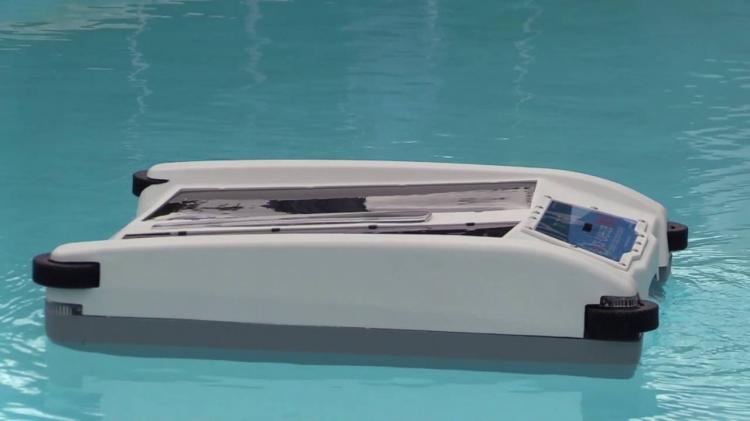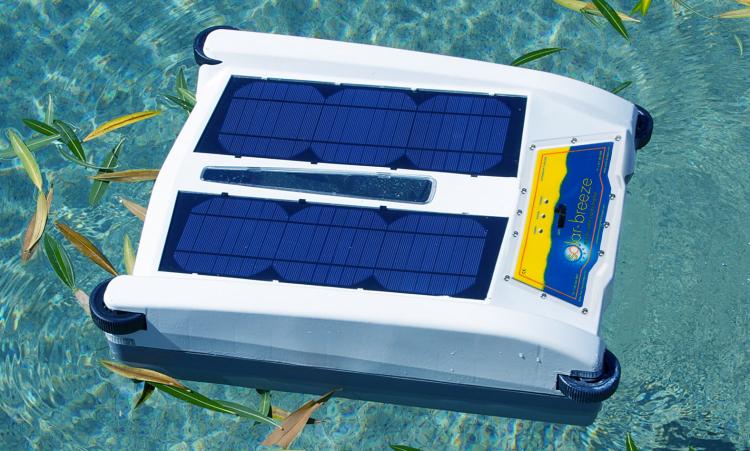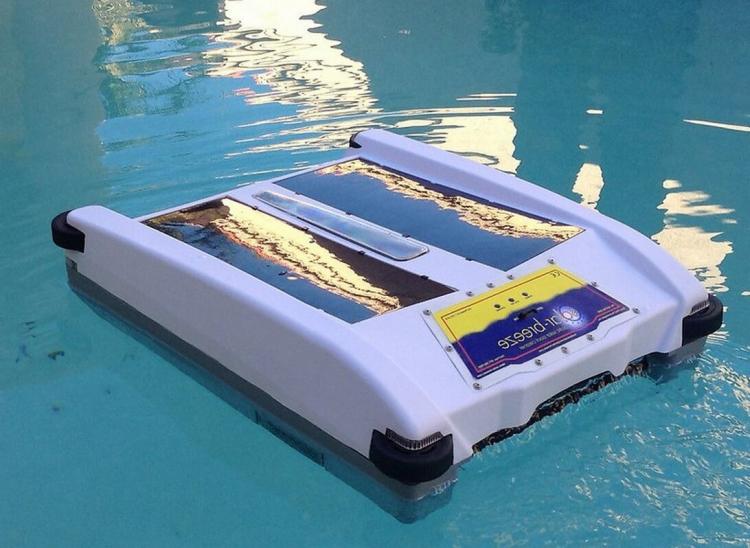 Subscribe To Our YouTube Channel