This Duffel Bag With 4 Separated Zipper Compartments Is Perfect For Traveling With The Family
By Ryan on 07/18/2022 3:41 PM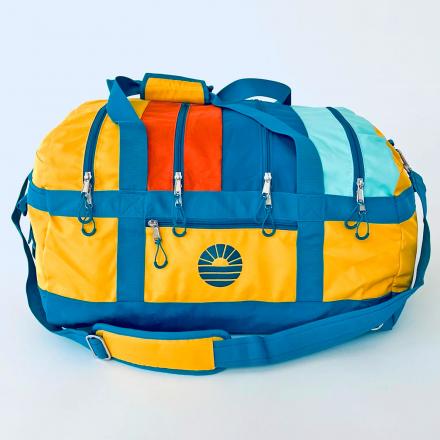 Organizing your bag before a trip isn't exactly the fun part of traveling, and neither is trying to relocate the items you've packed. The way the average bag is laid out isn't exactly conducive to staying organized and separating your items out from each other. However, one highly-organized duffel bag solution is now available, and it looks like it could be the next travel bag of your dreams.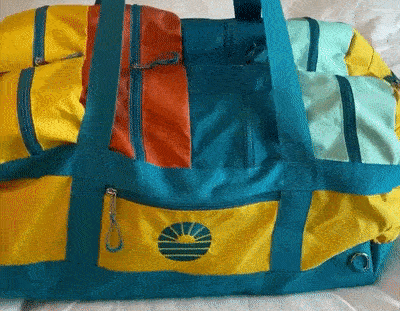 Source: tobiqtravel
Introducing the 4 Compartment Travel Duffel from Tobiq Travel, a beautiful and easy-to-organize duffel bag with separated compartments for optimal organization.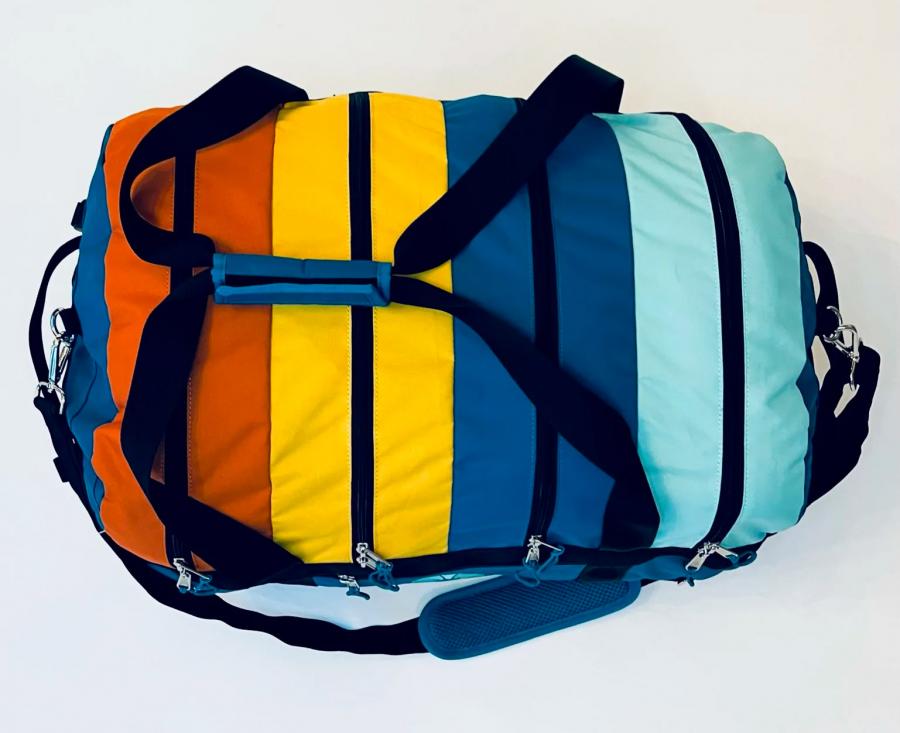 Source: tobiqtravel
This well-designed duffel bag backpack combo is a great pick for anyone who travels often or those who just want to look good and keep their luggage organized, too.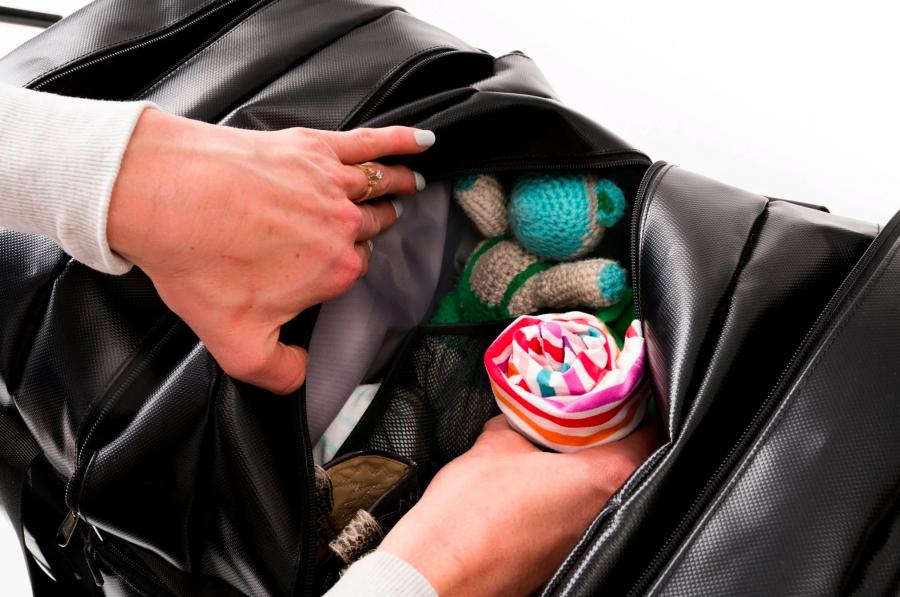 Source: tobiqtravel
If you're traveling with your family, what better way to keep everyones belongings separated and easy to find than with 4 separate zipper compartments?!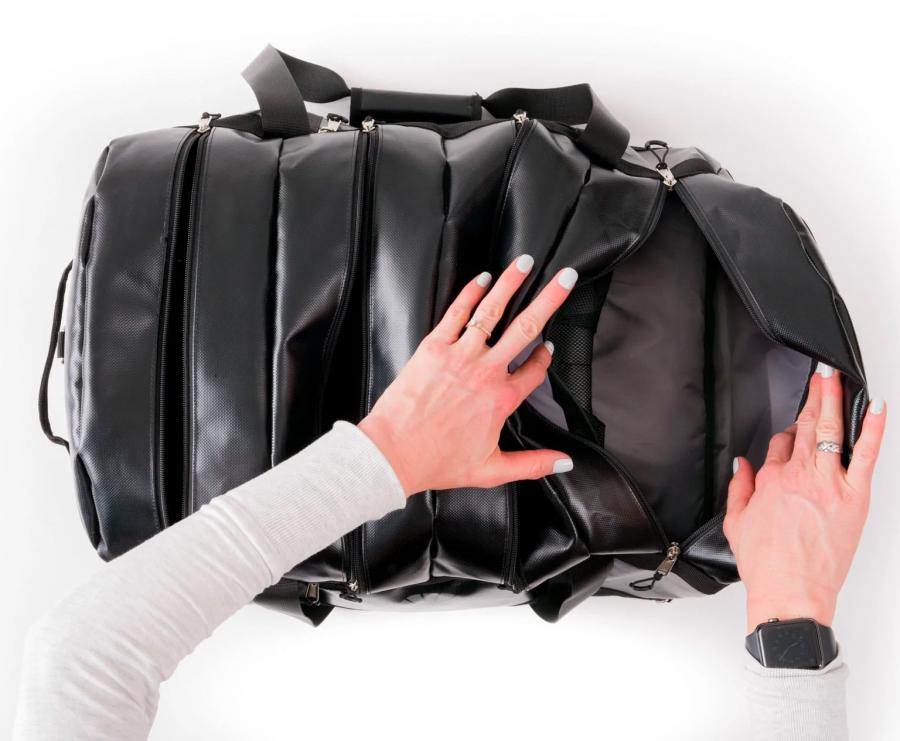 Source: tobiqtravel
This compartmentalized duffel bag is divided into four equal storage spaces for a total of 60 liters of volume.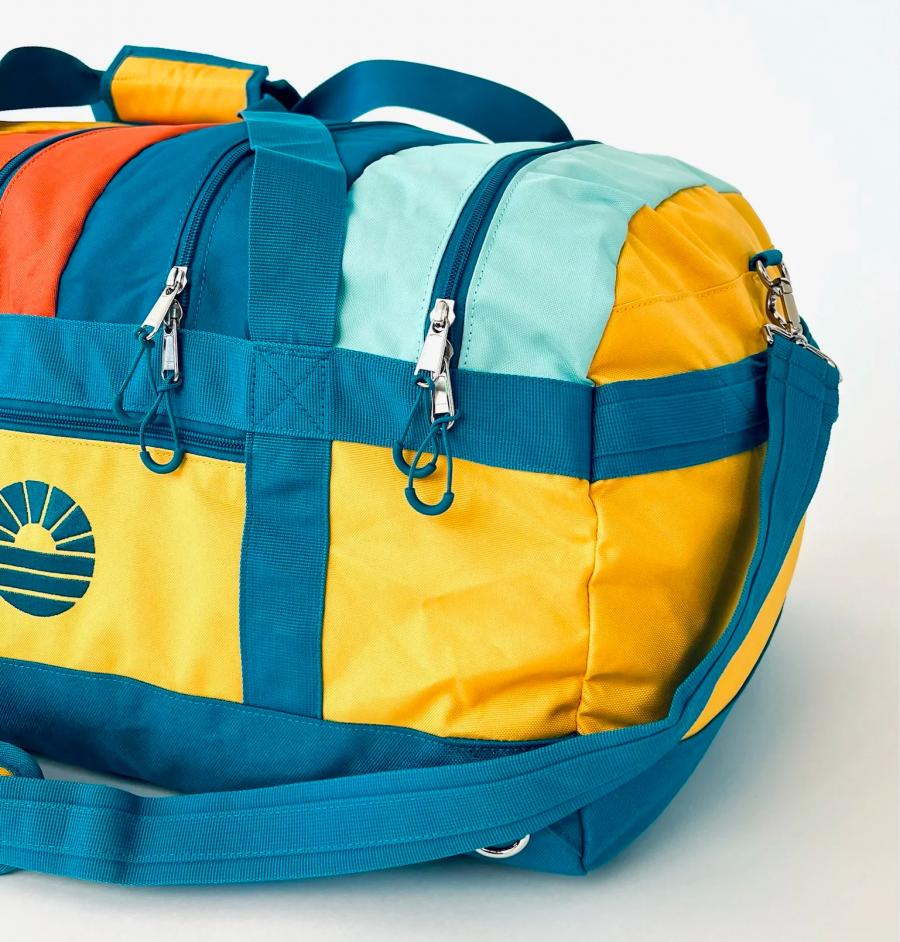 Source: tobiqtravel
In each compartment, there's a huge interior zipper pocket, two mesh bungee pouches, making this the ideal duffel bag for those who want more control over their bag's organization.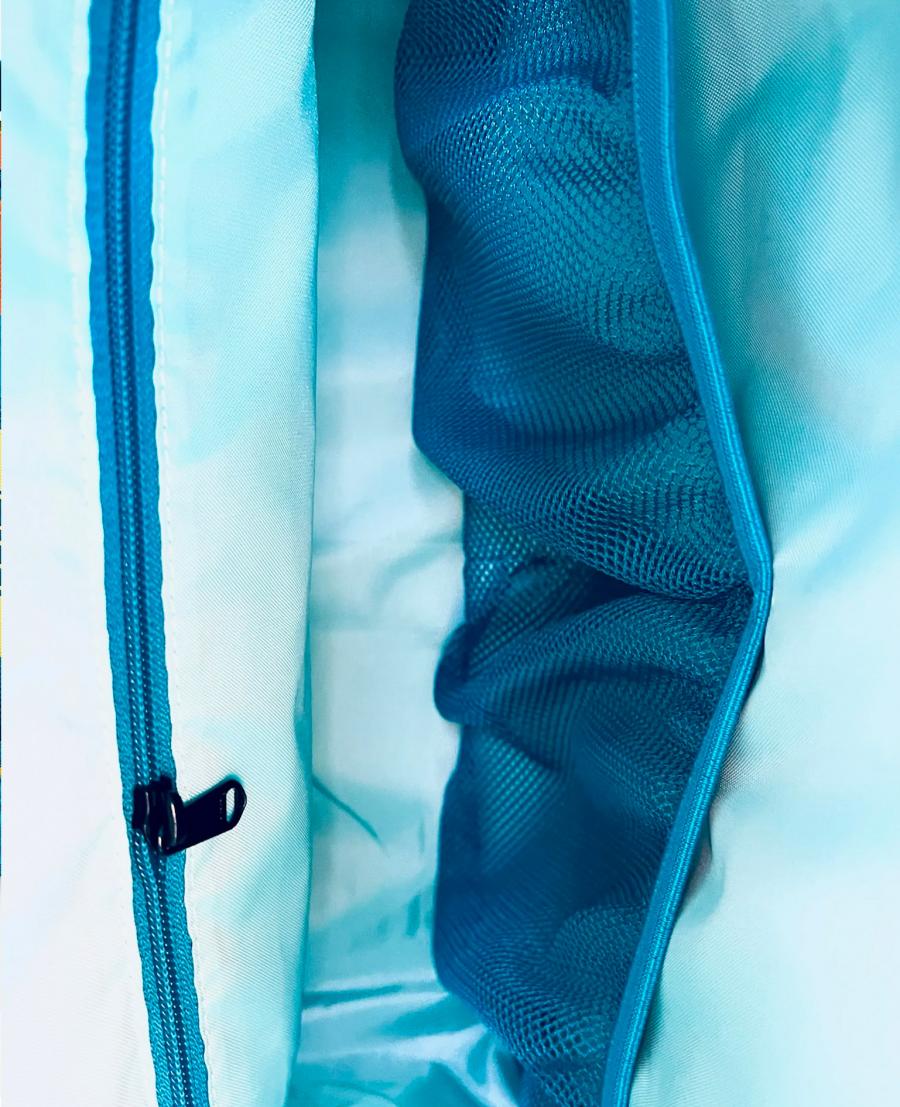 Source: tobiqtravel
These multi-pocket duffel bags also include four exterior compartments, eight interior bungees and two easy-access exterior pockets for a total of 18 organizational components.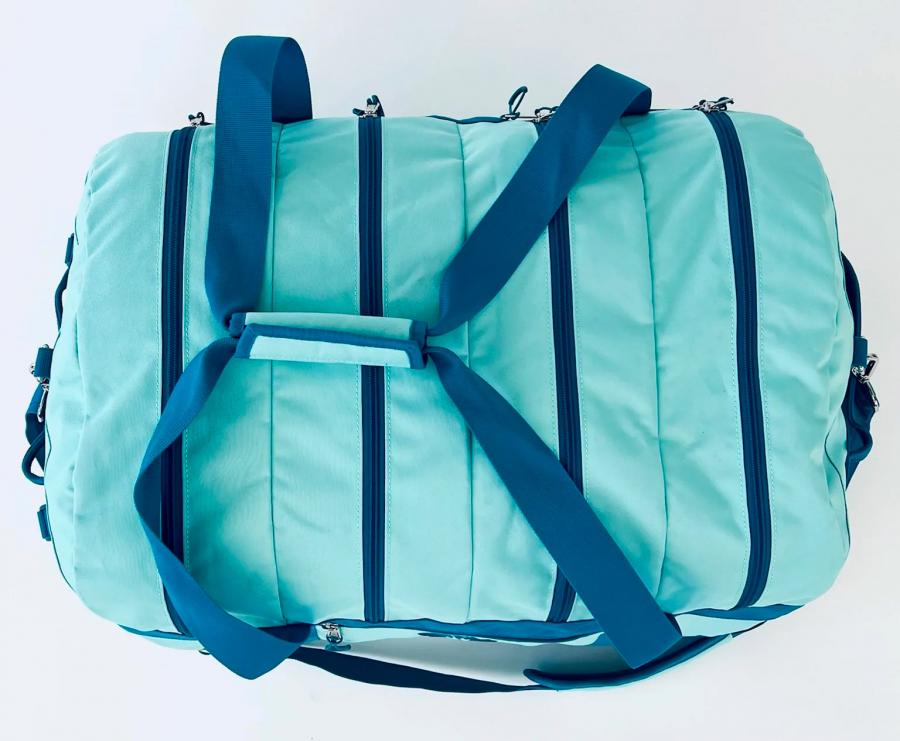 Source: tobiqtravel
Featuring a beautifully colored, minimal design, this organized duffel bag includes two shades of blue and thick stripes of yellow and orange to accentuate where each compartment zipper lies. (Though other color options are available)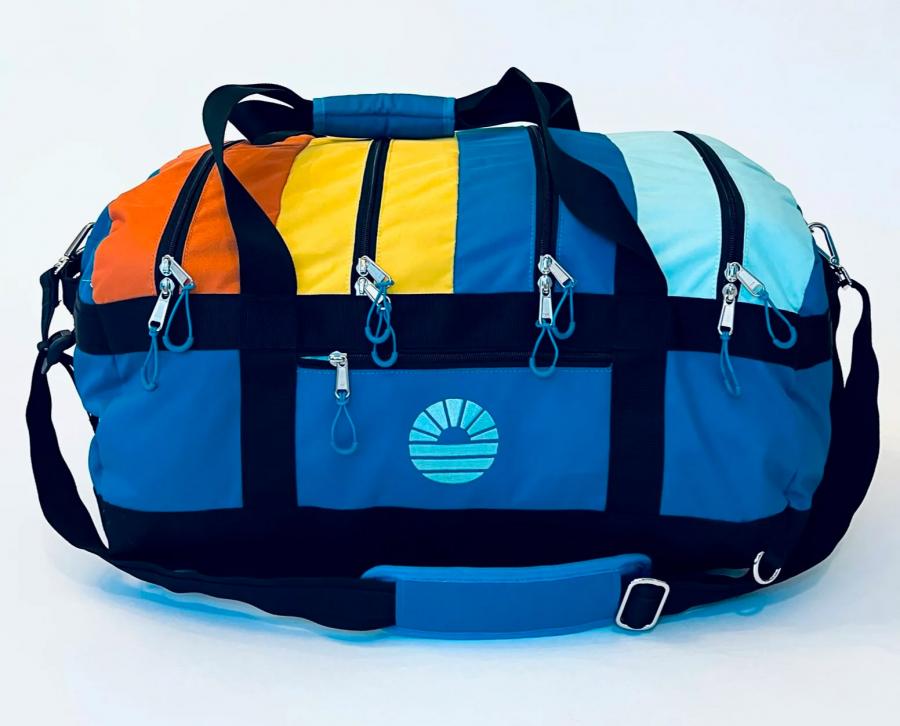 Source: tobiqtravel
The compartmentalized duffel bag also includes a pair of classic hand-carrying straps that can be bound together, a detachable shoulder strap, and a pair of backpack-style shoulder straps — all of which make this duffel bag super easy to carry.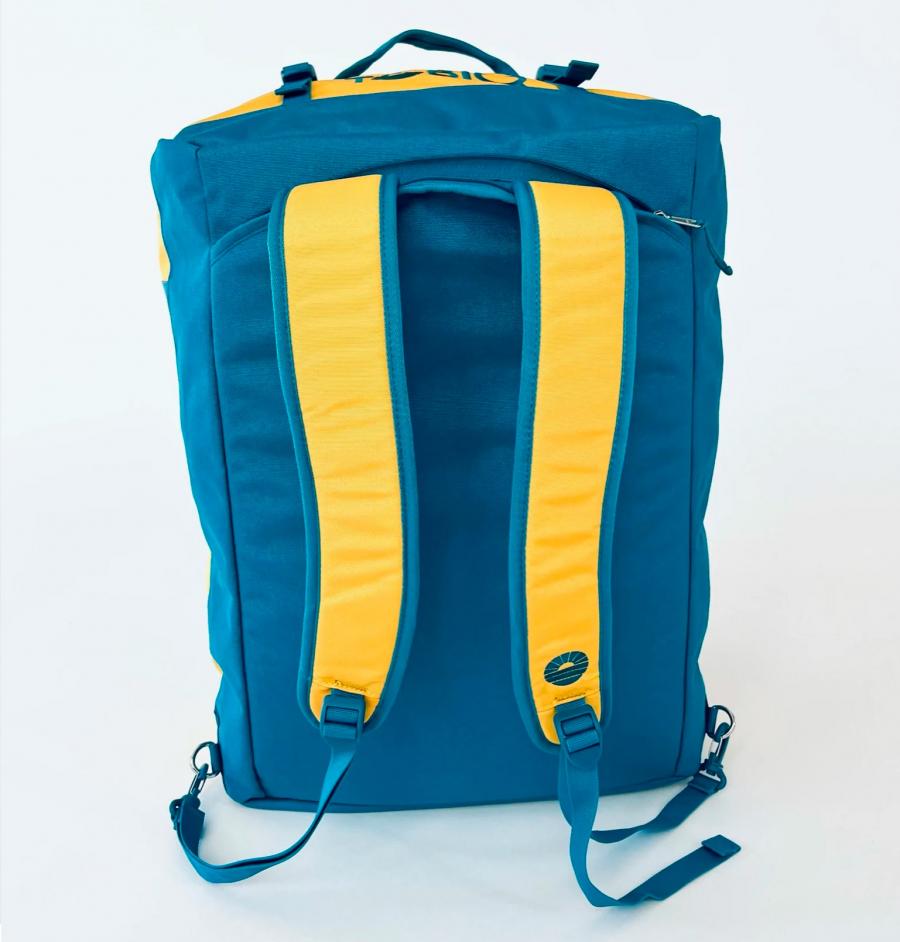 Source: tobiqtravel
This separated duffel bag measures roughly 20 inches long by 14.5 inches wide and 10 inches tall, offering a suitable size even for long-term travel. The shop also says the bag was designed to meet most carry-on requirements for standard airlines.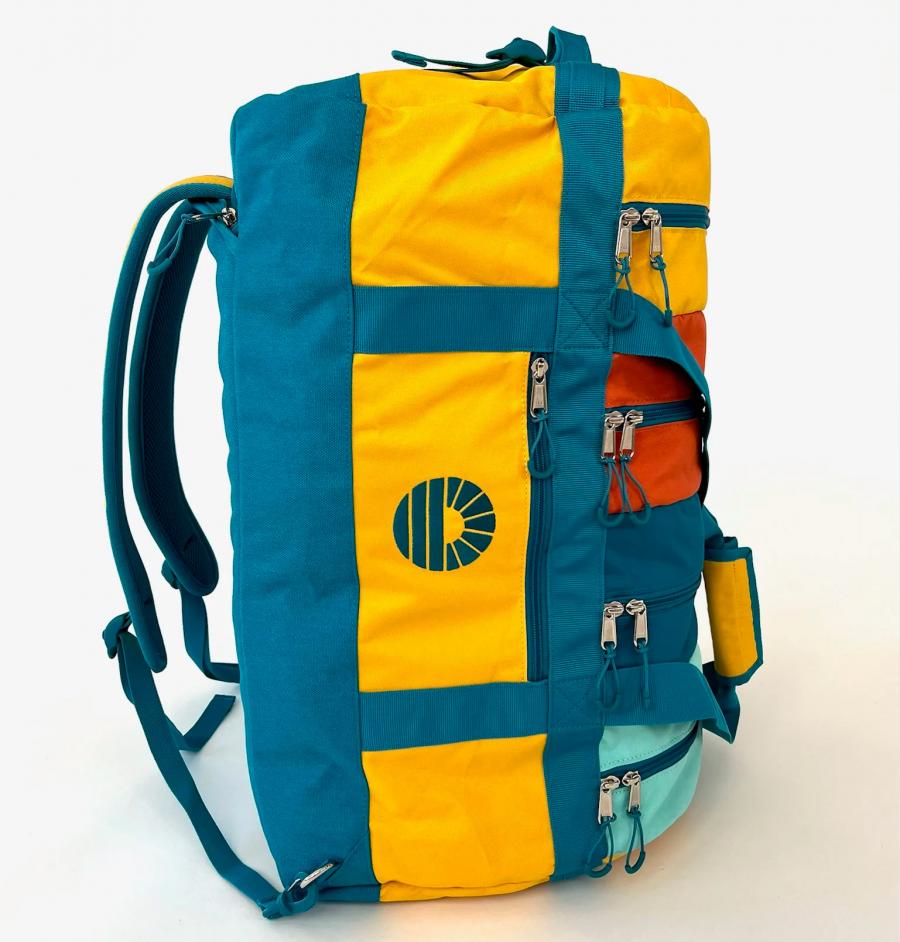 Source: tobiqtravel
Additionally, this duffel bag with compartments is made from recycled plastic, with a durable and eco-friendly Cordura fabric that you can feel good about owning. It includes an exterior body made from 600 denier Cordura fabric, and a base layer made from 1,000 denier Kodra fabric for the ultimate protection of your goods.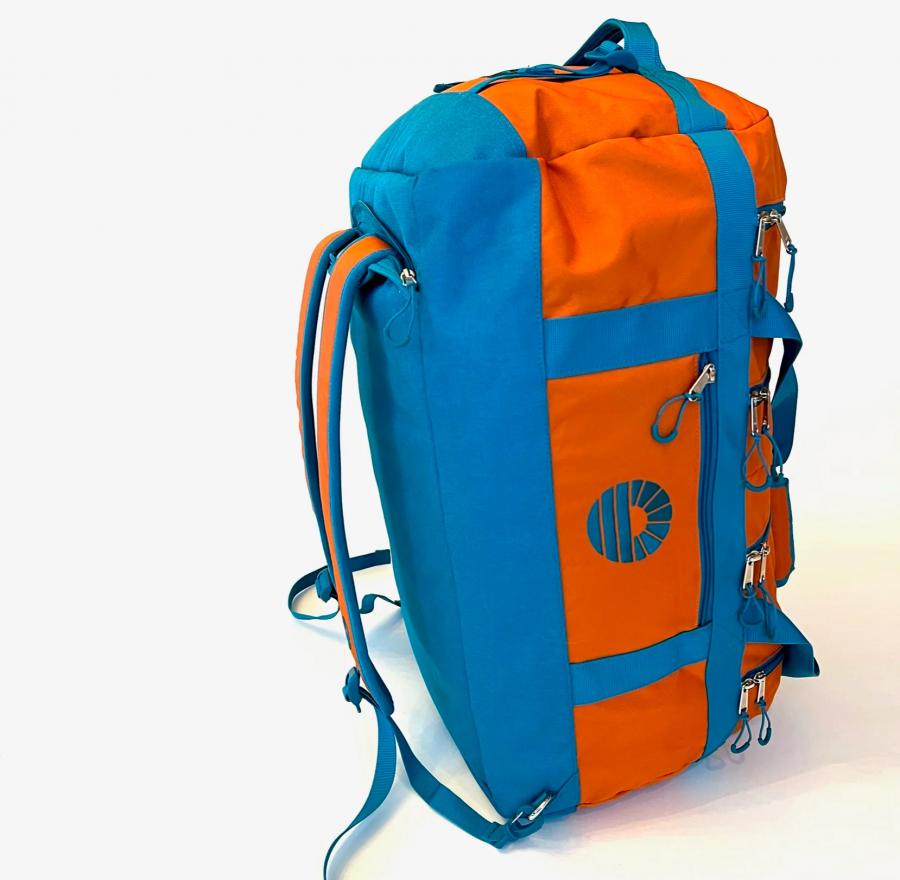 Source: tobiqtravel
In a five-star review of the separated duffel bag, Jessica wrote, "Hard to shop for hubby was SO pleased with this gift. Checked all the boxes for an organized packer. Great quality. Thank you!"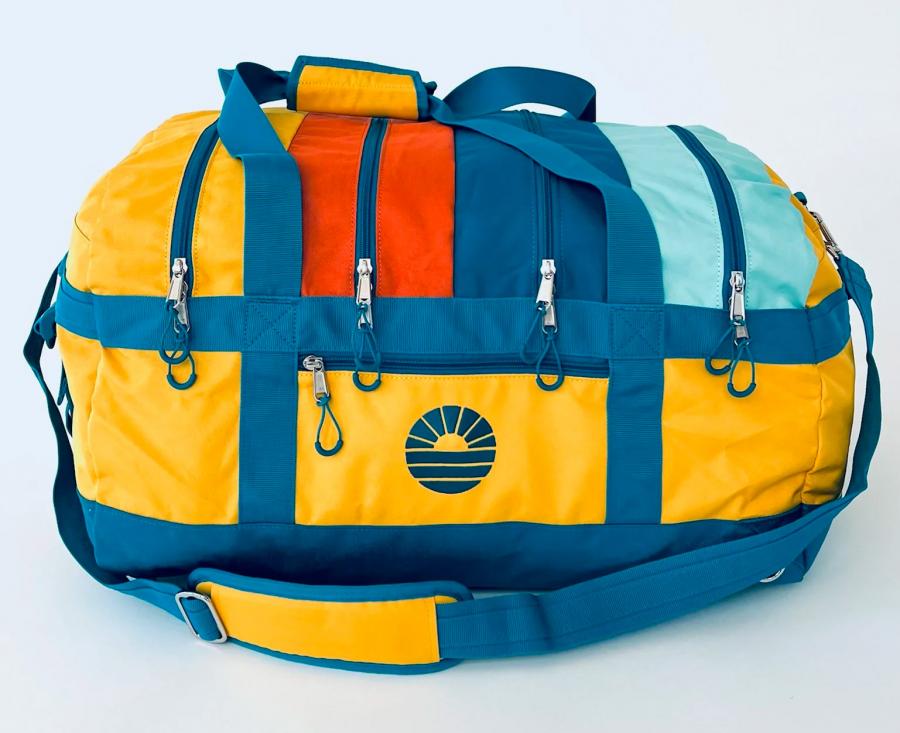 Source: tobiqtravel
It's no rubber chicken bag, but it's hard to deny that the style of this compartmentalized duffel bag is incredibly hip. However, you might also like some of our past luggage features, like the Progo smart travel backpack, the origami folding luggage for easy packing and unpacking or this transparent luggage.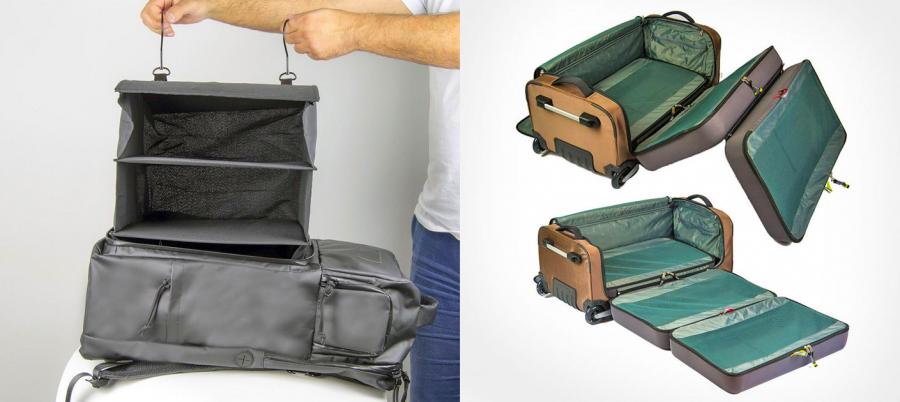 Still, even these may not be quite as cool and fashionable as the multi-pocket duffel bag that's aptly named after the outdoorsy state of Colorado.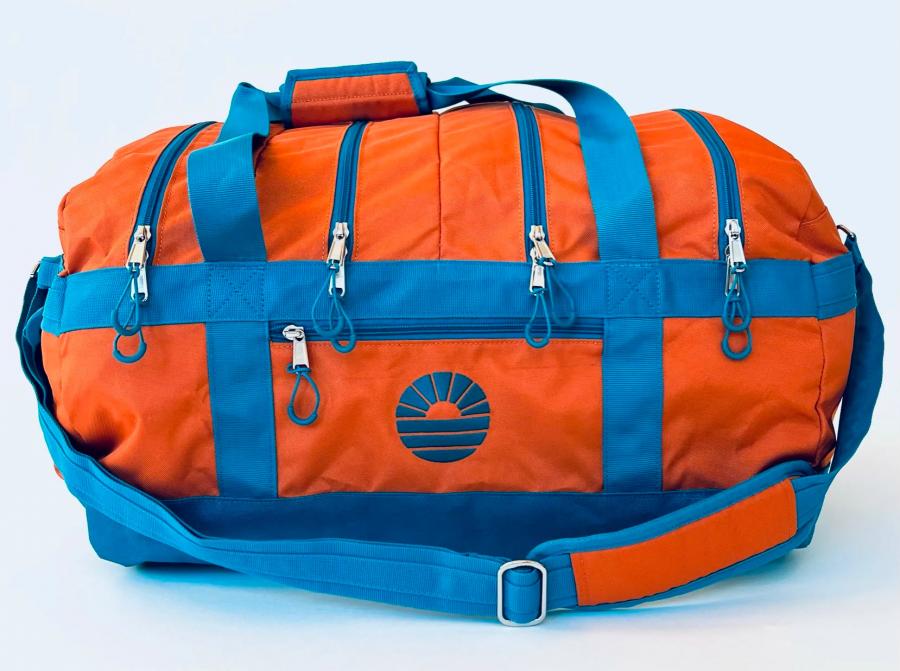 Source: tobiqtravel
Currently, the 4 compartment Colorado Travel Duffel Bag is only available for pre-order, though it's expected to ship in early August. Other color options are currently available for sale though. Source: tobiqtravel
Buyers can also look forward to a lifetime manufacturer's warranty, in case any issues happen with the bag during the time of ownership. The duffel bag's description also says that a patent is currently pending for the design.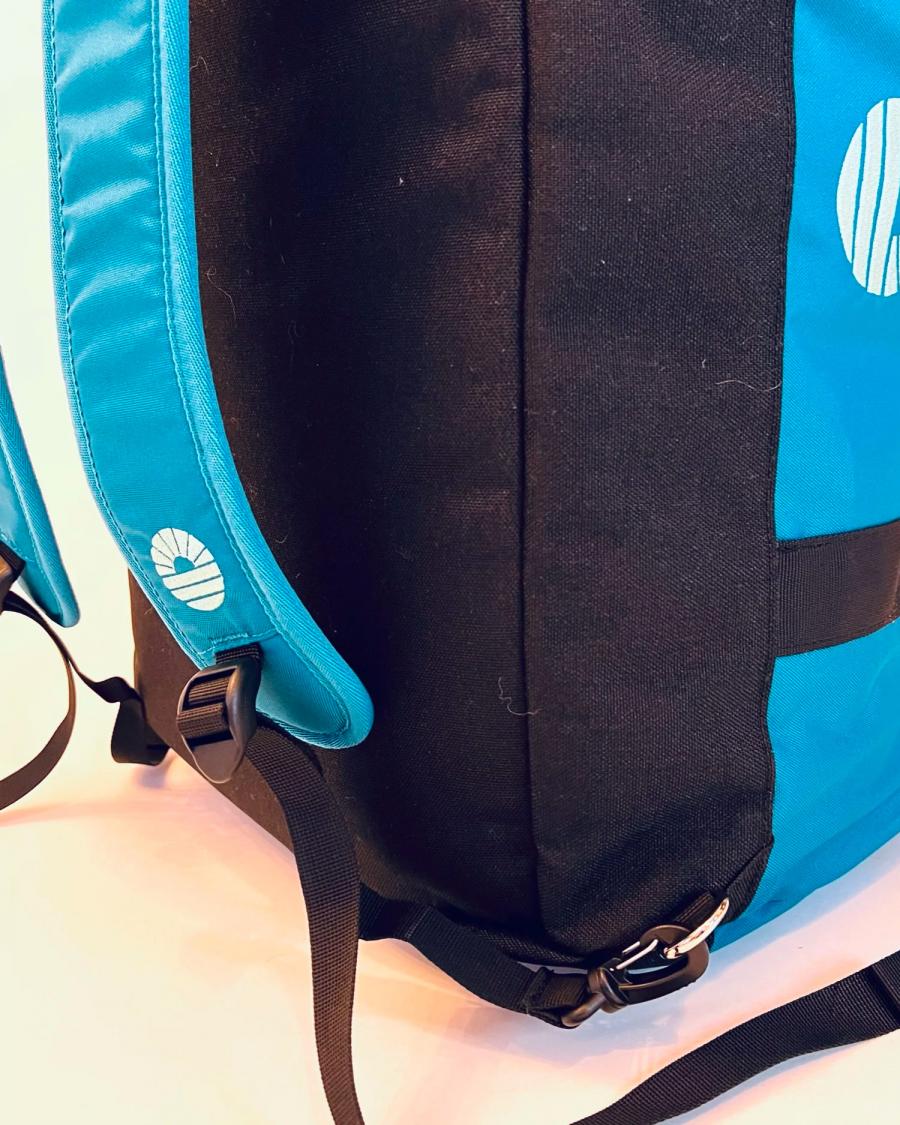 Source: tobiqtravel
No matter where you're traveling or what you plan to do, this duffel bag is a must for those wanting the Colorado look, and it's an even better pick for those who are too organized for their current luggage.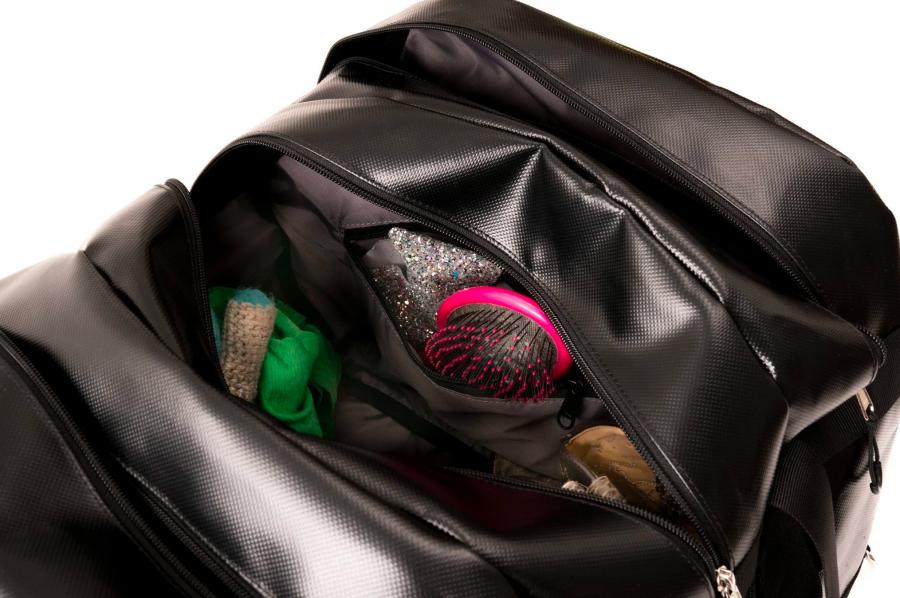 Source: tobiqtravel
You could make your next trip better than the last with this premium multi-pocket duffel bag that doubles as a backpack.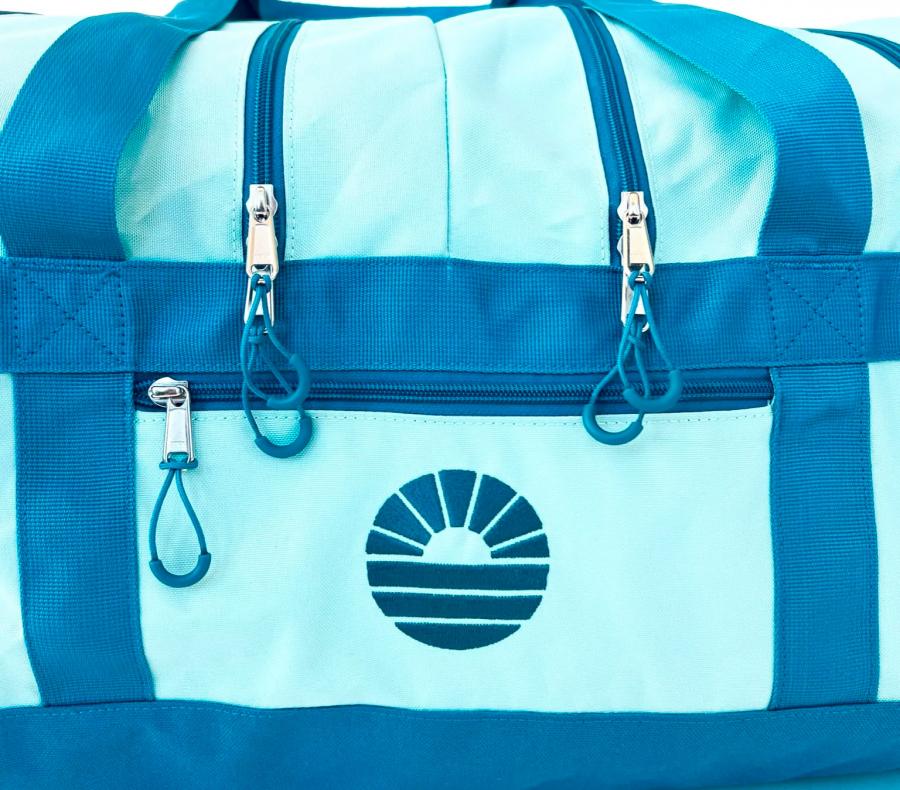 Source: tobiqtravel
You can snag the 4 compartment family travel duffel bag from their website for around 230 bucks!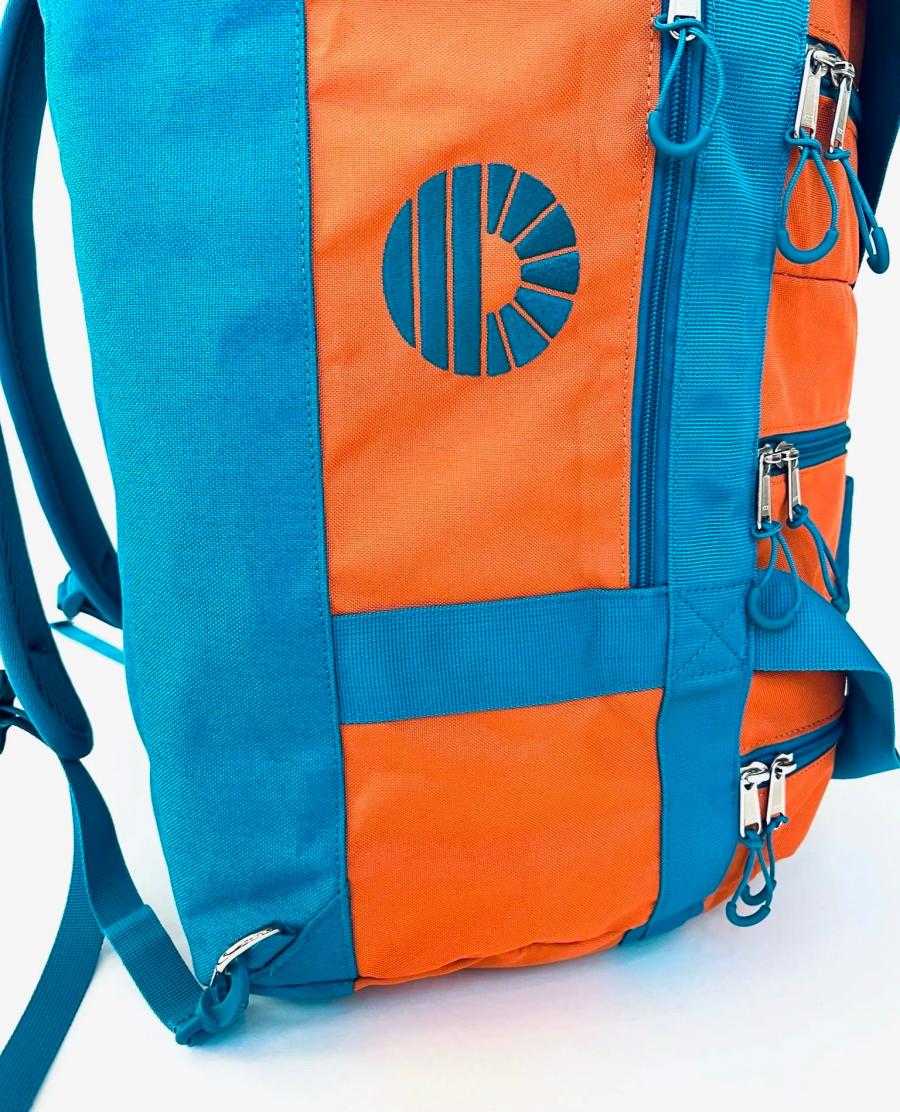 Source: tobiqtravel
Check out the ultimate family travel bag with 4 separated compartments in action via the video below!
Subscribe To Our YouTube Channel