What Now Bitch? Funny T-Rex Dinosaur Coffee Mugs
By Ryan on 12/20/2021 5:51 PM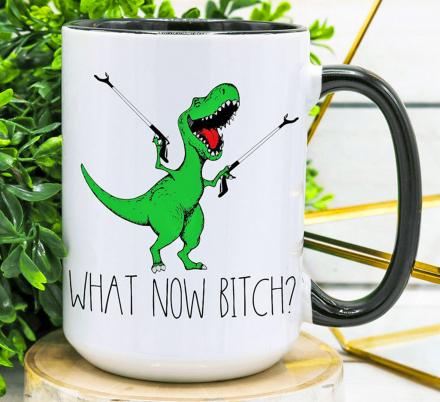 It's a well known fact that T-Rex arms are terribly small and useless. I mean, does anyone know why T-Rex's have arms at all if they essentially serve no purpose? Ok, having just looked this fact up, it sounds like Tyrannosauruses have arms because they might have been used to grasp struggling prey, to help resting dinosaurs push themselves up from the ground, or to grip tight to mates during sex. I guess it all makes sense now. But what would have really helped T-Rex's out back in the Mesozoic Era are arm extending mechanisms! Which coincidentally is just what this awesome mug depicts!
Once a T-Rex came into possession of arm extender grabbing mechanisms, we can only assume that he'd say "WHAT NOW BITCH?", as he would then be essentially unstoppable. The T-Rex would then be able to grab all sorts of items off the top shelf, easily put the toilet seat up or down, as well as finally be able to get those socks on and off.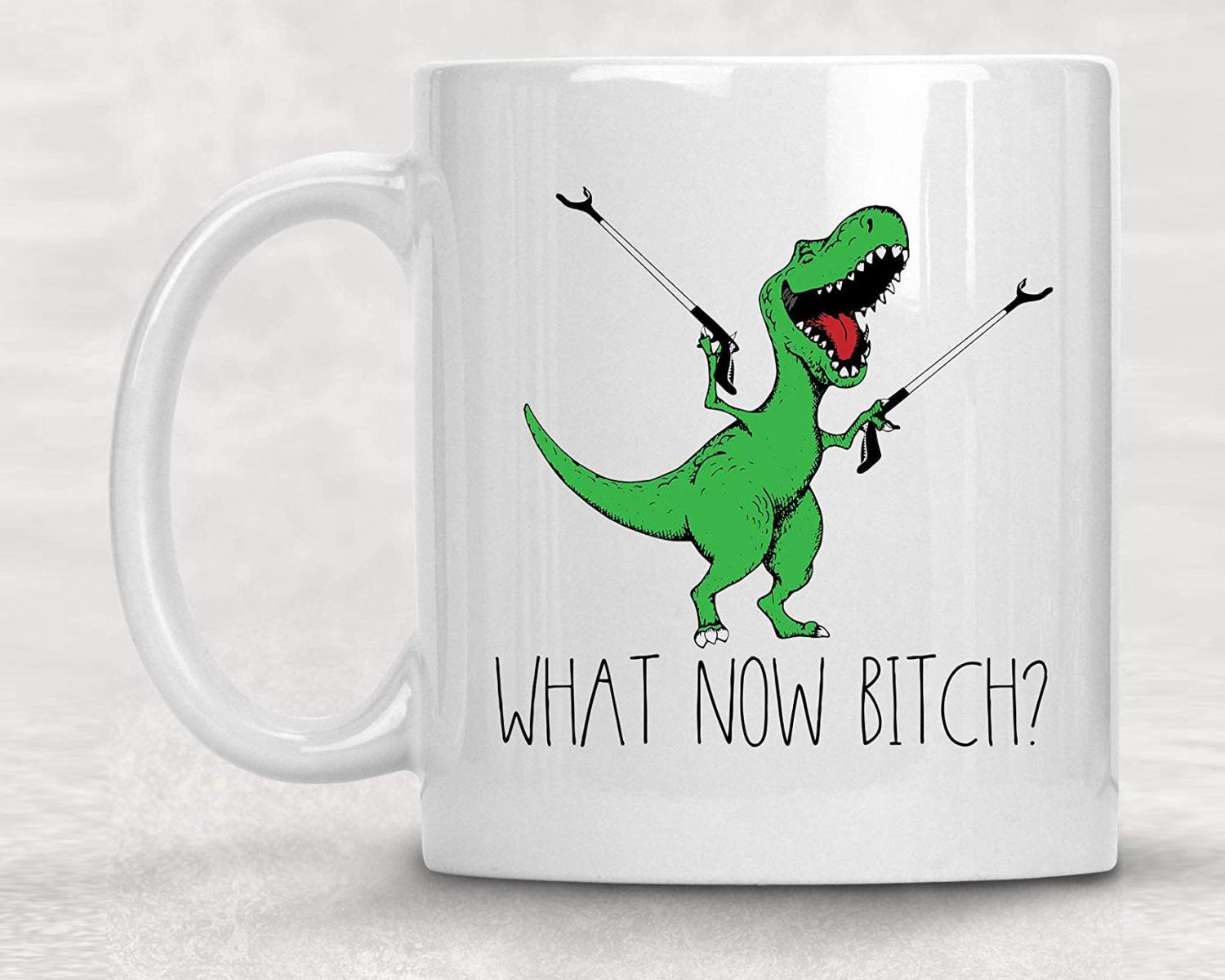 If you're a lover of the T-Rex, and you don't already have the giant T-Rex pool float, the T-Rex skull trailer hitch cover, the T-Rex toilet paper holder, or the T-Rex bottle opener, you owe it to yourself to invest in this hilarious T-Rex 'What Now Bitch' coffee mug!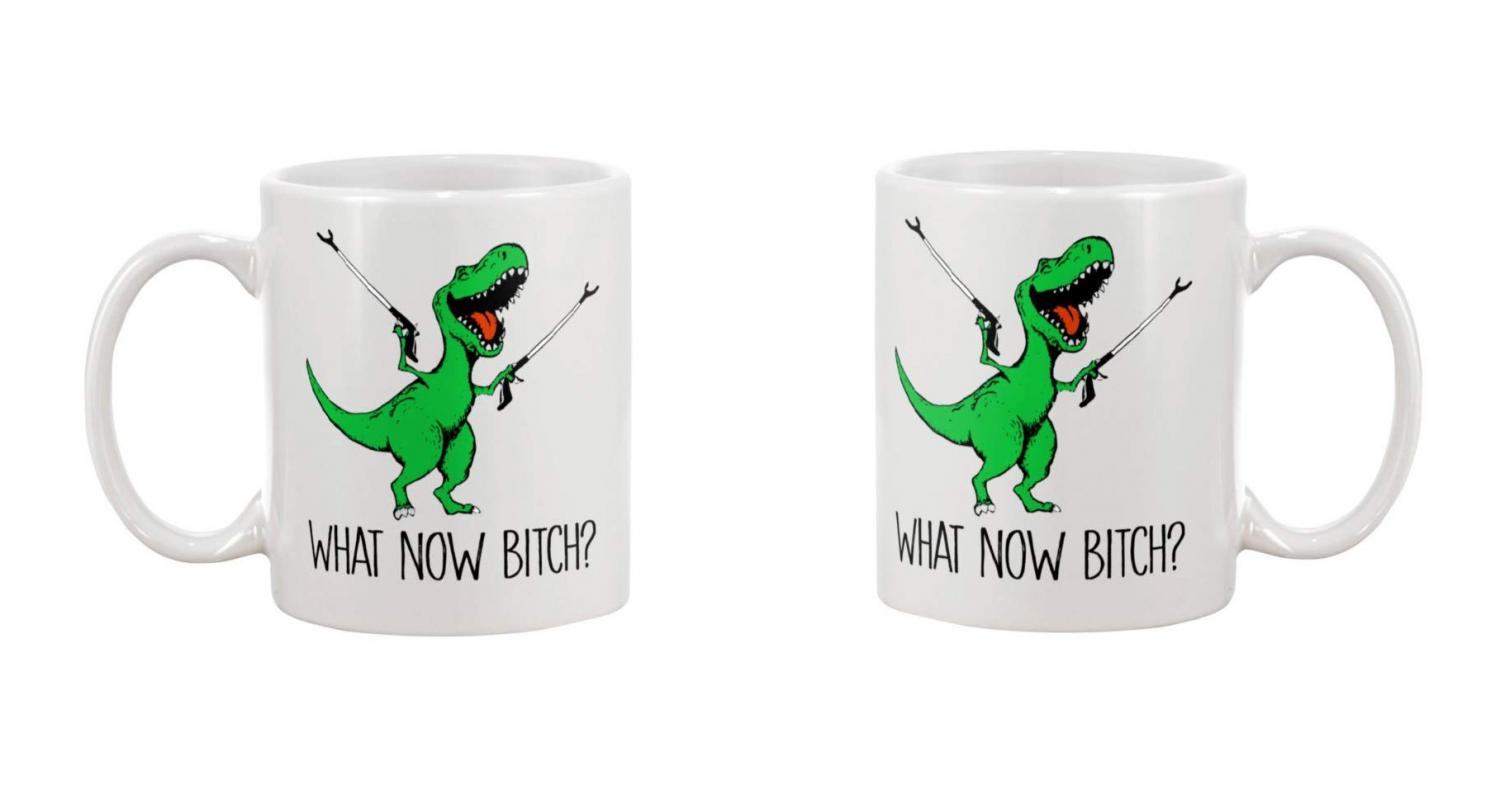 The 'What Now Bitch?' T-Rex mug is printed on both sides of the mug, is white in color, is made from ceramic, and uses a heavy duty dye sublimation technique that uses extreme heat and pressure for optimal quality.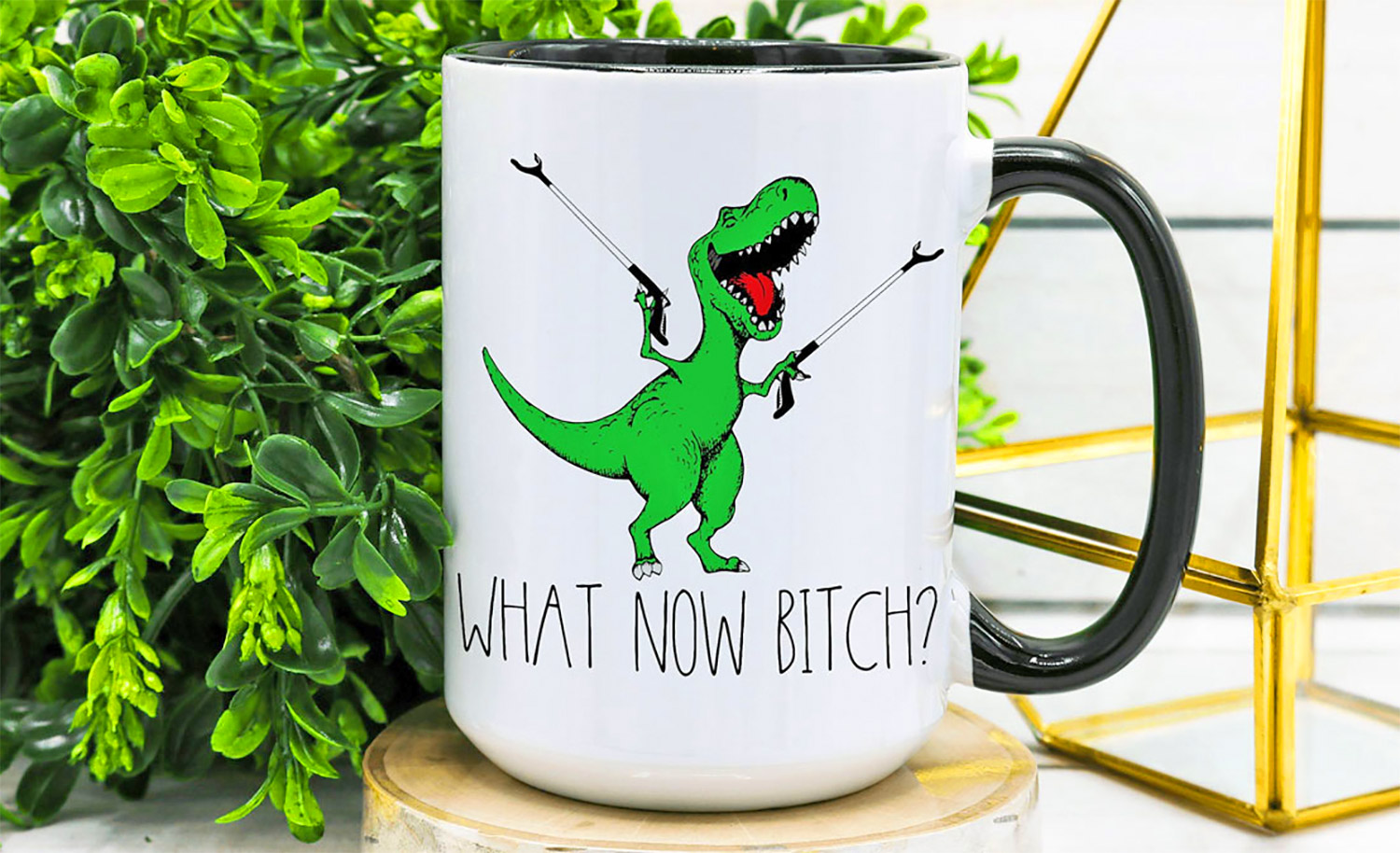 If you're truly a lover of the T-Rex and aren't just here for the hilarious joke on the mug, than you may want to check out these other awesome T-Rex mugs!
Find even more hilarious T-Rex coffee mugs on Amazon or Etsy.