There's Now a Giant T-Rex Pool Float, And Yes He Even Has Tiny Little Arms
By Ryan on 04/23/2020 10:56 AM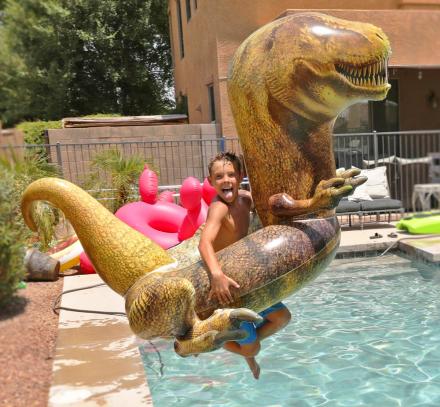 Pool season is coming, and when I saw the inflatable hunk pool float, I didn't think I could get any more excited, but here we are with this giant dinosaur pool float. It's made after the dinosaur from Jurassic World, and his massive head and tail tower over you as you attempt to relax and enjoy yourself in the pool or a lake.

Others:
Unicorn | Eagle | Peacock | Mallard Duck | Pelican
Measuring a massive 70 inches end to end, the giant dinosaur pool float allows you to take over any pool and become the alpha-species, scaring off kids and adults in any direction. You'll be left with nothing but open pool water to drift and relax in.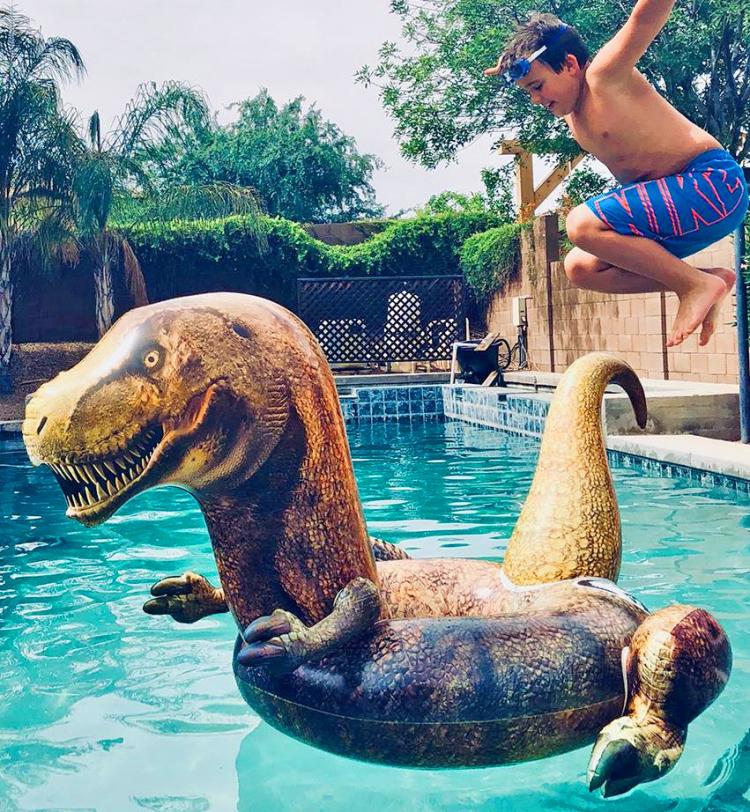 The giant pool float is made to replicate a Tyrannosaurus Rex from Jurassic World: Fallen Kingdom, and is an officially licensed piece of merchandise. It'll go perfectly with your T-Rex bottle opener, your T-Rex hoodie, and your T-Rex toilet paper holder.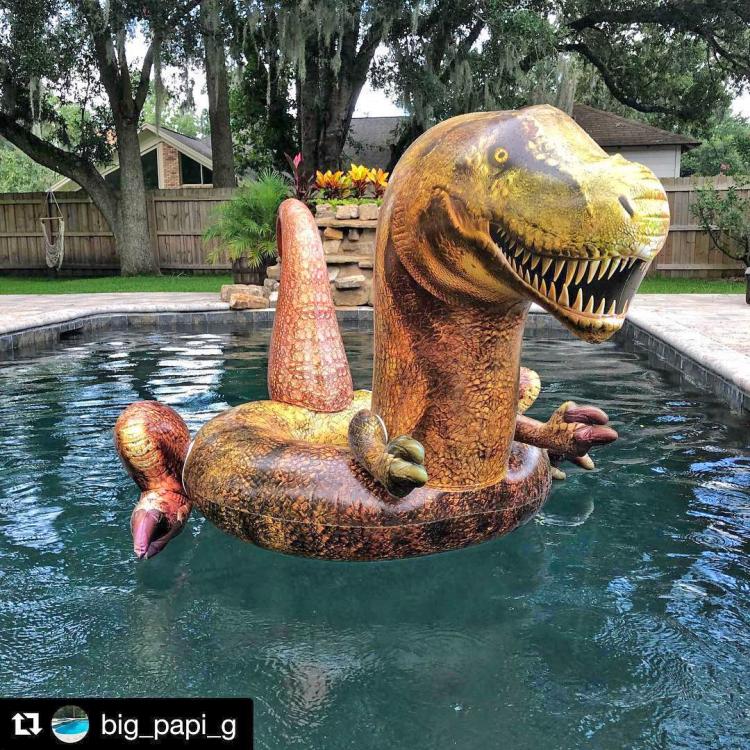 The dinosaur pool float features a giant head and neck in the front, a giant tail along with 2 legs coming out the back, along with two stubby little T-rex arms coming out of the sides.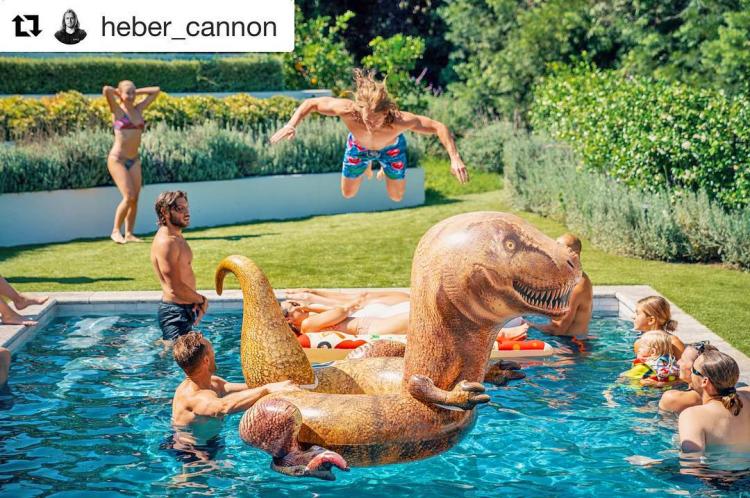 When fully inflated, the giant dinosaur pool float measures 42 inches tall x 70 inches end to end, and 40 inches wide, and is sure to be hit with kids swimming anywhere!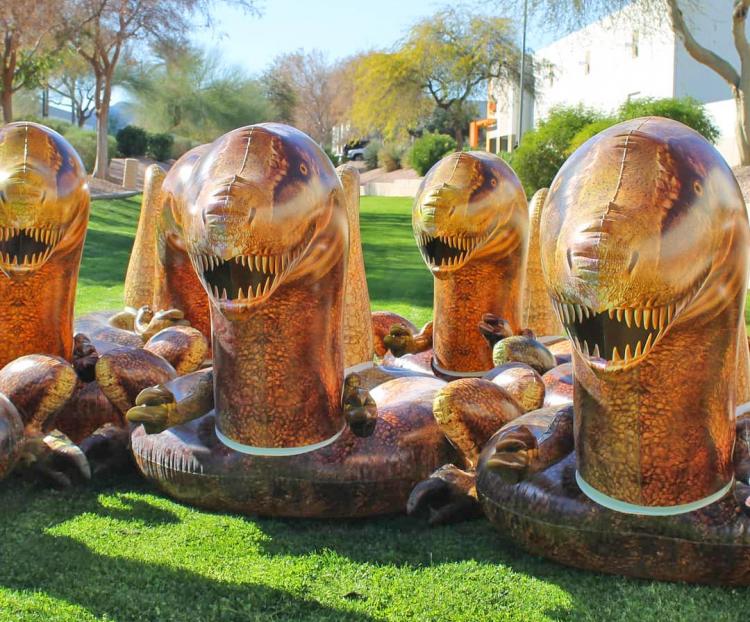 Check out the giant dinosaur shaped inflatable pool float in action via the video below.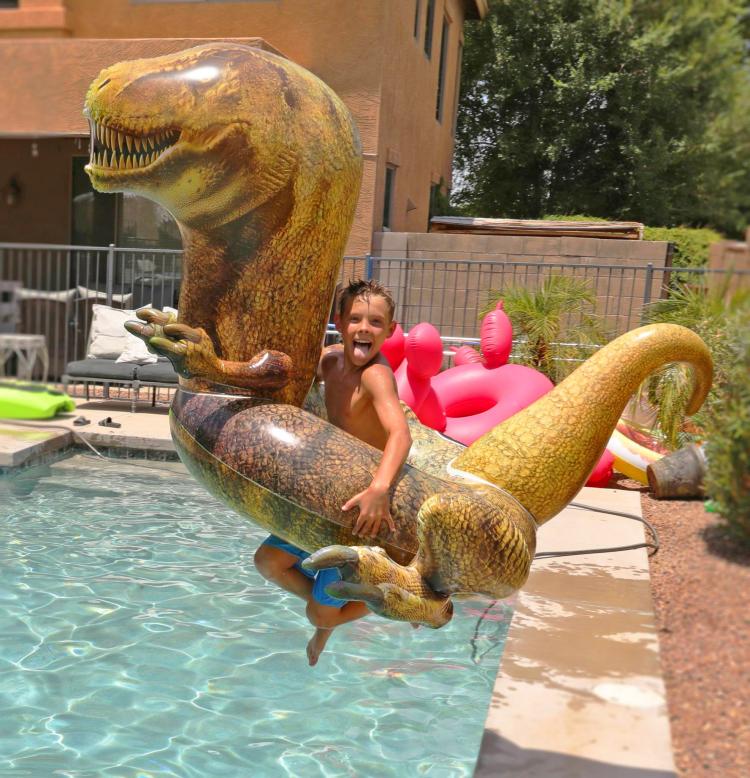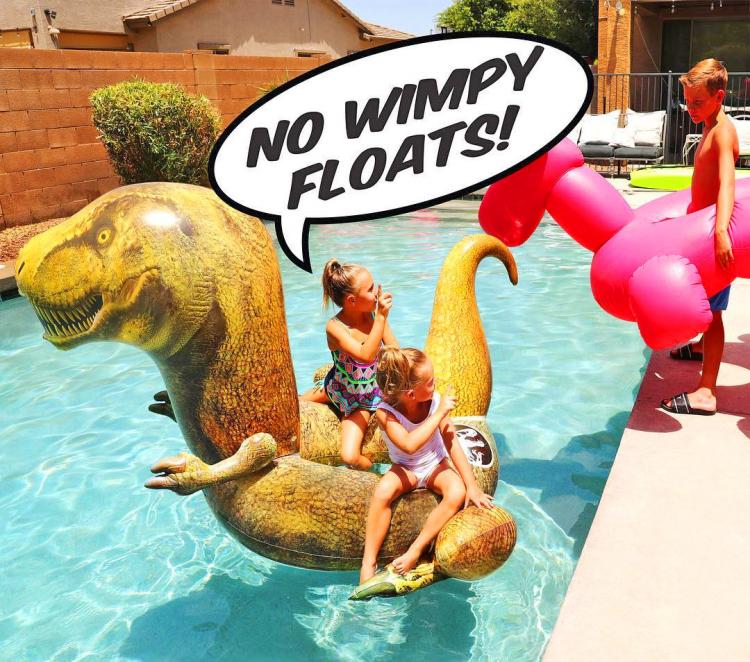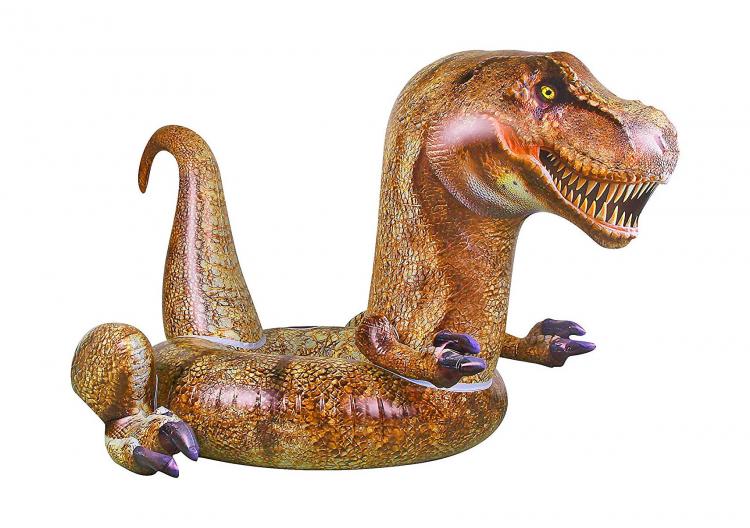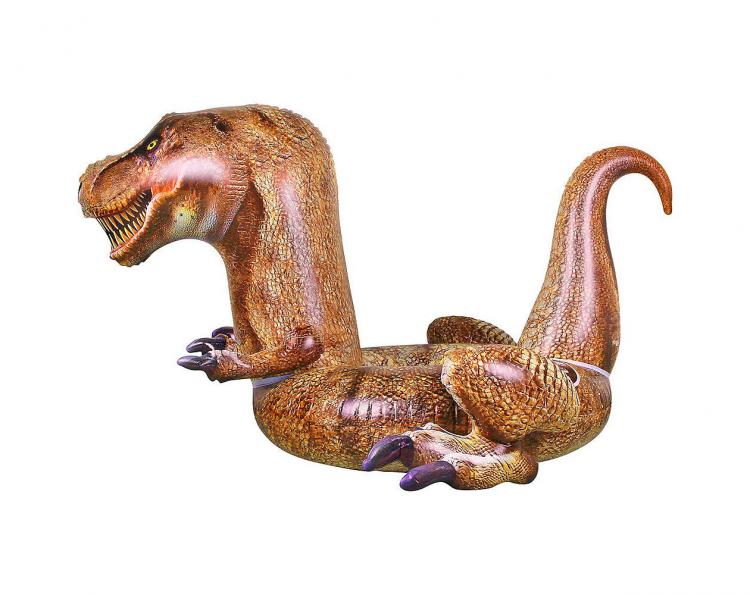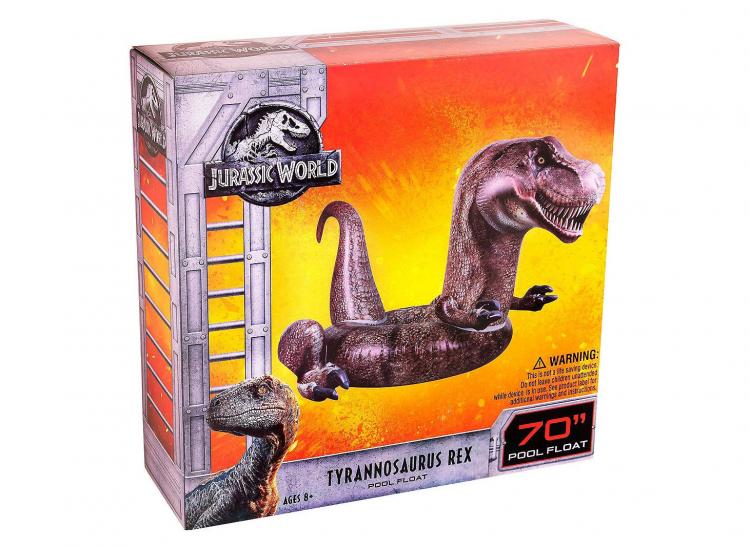 Subscribe To Our YouTube Channel