This Inflatable Hunk Pool Float Will Keep You Company In The pool
By Ryan on 03/21/2019 1:04 PM (Updated: 03/25/2020 8:31 AM)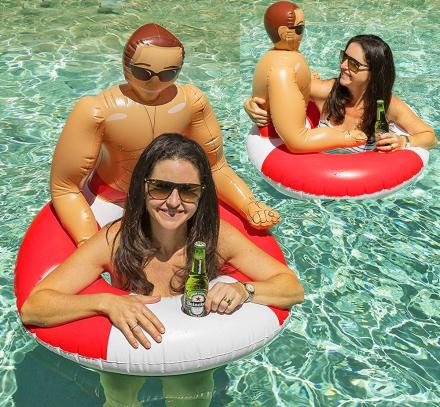 You've probably seen the macho man hunk pool float that lets you lie down and relax on the muscular body of a hunky man. Well, if you'd prefer to be wrapped in the arms of a hunk rather than lay down upon his body, this inflatable hunk pool float might be for you! It's basically a combination of a blow-up doll and a pool ring float, and it's really the only way to stay safe and cared-for while lounging in the pool.
The inflatable hunk pool float features the body of a hunky snack of a man protruding from the top of a ring float, and as you lounge in the center of the float, he lurks over you and wraps his strong beefy arms around you to keep you safe while you swim.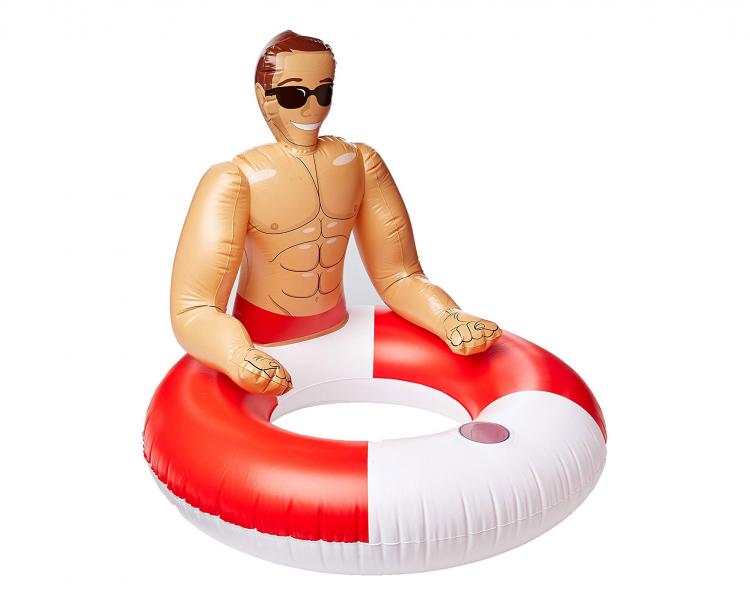 A perfect idea for bachelorette parties, pool parties, pranks, or just for lonely swimmers, the inflatable hunky man pool float features sunglasses, a set of 6 ripped abs, the pecs of an Eastern Lowland Gorilla, a tasty red swim-trunk, and wavy brown hair that'll melt your eyes apart.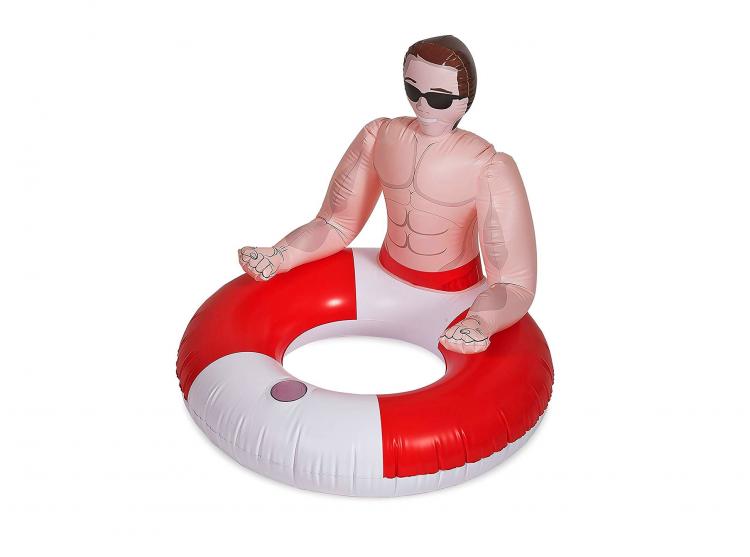 You can choose to nestle into his beefy arms one of two ways, either with your legs up in the air like he's hauling you into your first night of marriage, or vertically into the tube like he's giving you a sensual Heimlich maneuver.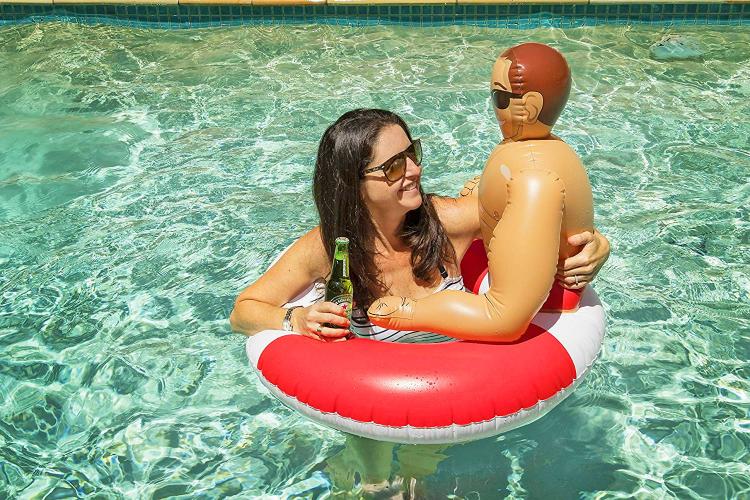 The inflatable hunk pool float ring will provide you some sexy shade if positioned just right, features cup-holder on the front of the ring, is made from sturdy rubber, and inflates to 2.7 feet tall x 2.4 feet in diameter.