Dinosaur Bottle Opener - Tyrannosaurus Rex Bottle Opener
By Ryan on 09/02/2016 3:15 AM (Updated: 08/31/2017 10:23 AM)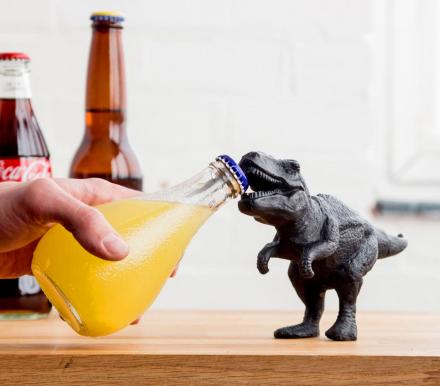 If you could choose any animal alive, dead, extinct, or imaginary to open your bottle of beer, I think the Tyrannosaurus Rex would probably take the cake for me. They just have the perfect jaw angle, razor sharp teeth, plus their arms are too stubby and short for them to do anything about it. This dinosaur bottle opener is a mini cast-iron Tyrannosaurus Rex that will remove the caps from your bottles by using its jaw.

Alternate Purchase Link
When not opening bottles of beer, the T-Rex bottle opener can stand perfectly on its own on a table or desk to stand prominently and show your coworkers or children that your work ethic is like a Tyrannosaurus Rex, mighty, top of the food chain, and lacking in some regards.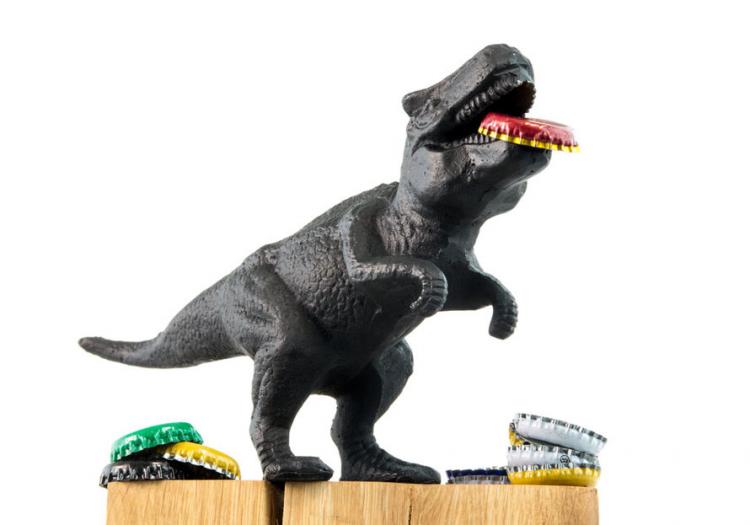 To use it, simply angle your bottle inside the jaw of the dinosaur, and pivot like Ross Geller.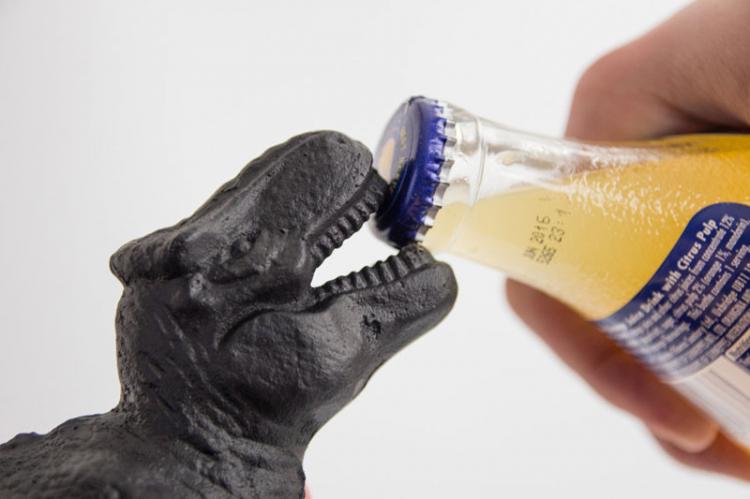 A perfect gift idea for any geek, beer drinker, or office worker, the dinosaur T-Rex bottle opener is made from rugged cast-iron, comes in a gift box where he's breaking through the side of the box, and measures 9 inches long x 5 inches tall.