There's Now a Smart Speaker Mount That Will Turn Your Amazon Echo Dot Into R2-D2
By Ryan on 02/11/2020 11:30 AM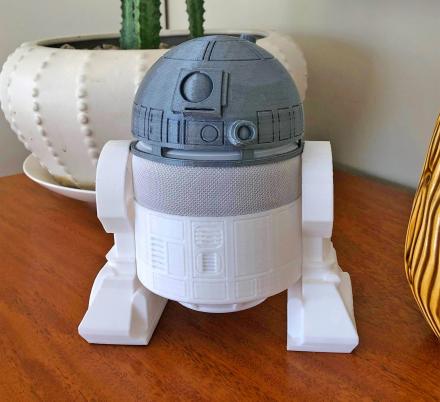 If you haven't changed the setting on your Amazon Echo yet to call it "Computer" like you're in Star Trek, rather than "Alexa", you're clearly not geeky enough to read on... None-the-less, this awesome 3D printed Amazon Echo Dot holder will turn your smart speaker into a little R2-D2 from Star Wars. It's the perfect way to blend in your Alexa into your otherwise geeky home decor. It's the perfect gift idea for any Star Wars lover, who also happens to own a Amazon Echo Dot. Now, Amazon just needs to make an option to call your device R2D2, or some other names from Star Wars!
The R2-D2 smart speaker holder is able to accommodate your Amazon Echo Dot version generation 2 or generation 3. So you'll first want to check which version you have or are getting and purchase the right one. Note: they are separate products, as one doesn't support both generations of the Echo dot. If you're wondering how to tell the difference between the 2nd and 3rd generation Echo dot, just looks to see if it has fabric on the outside or not. The 3rd generation Echo dot has fabric, whereas the 2nd generation is made entirely from plastic.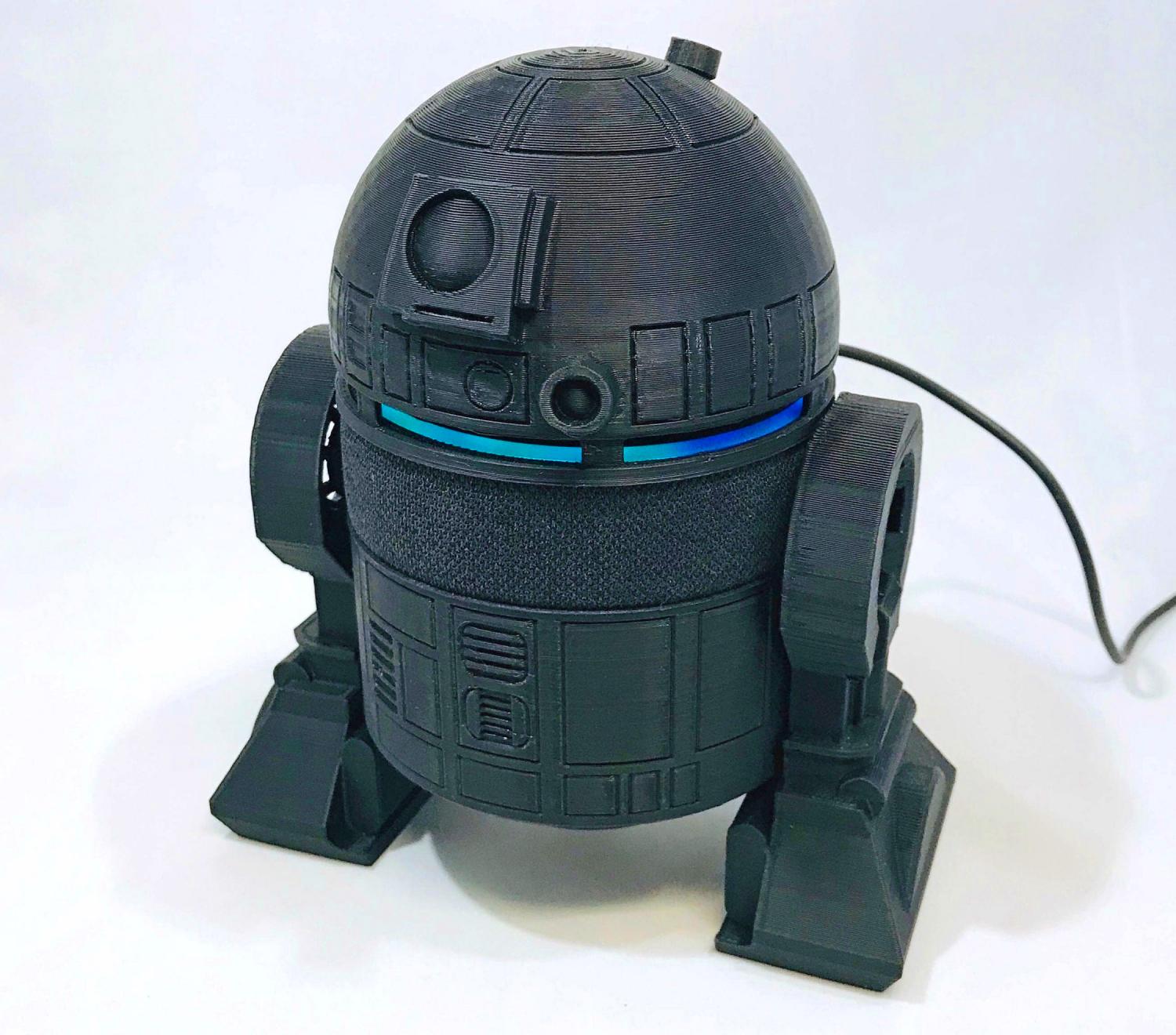 Created and sold by Etsy store BigUpCreative, a store that focuses mainly on selling 3D printed holders for smart speakers, with others including one that makes your smart speaker look like Mickey Mouse, another that makes it look like Minnie Mouse, along with another version that also supports holding your Google Nest Mini smart speaker.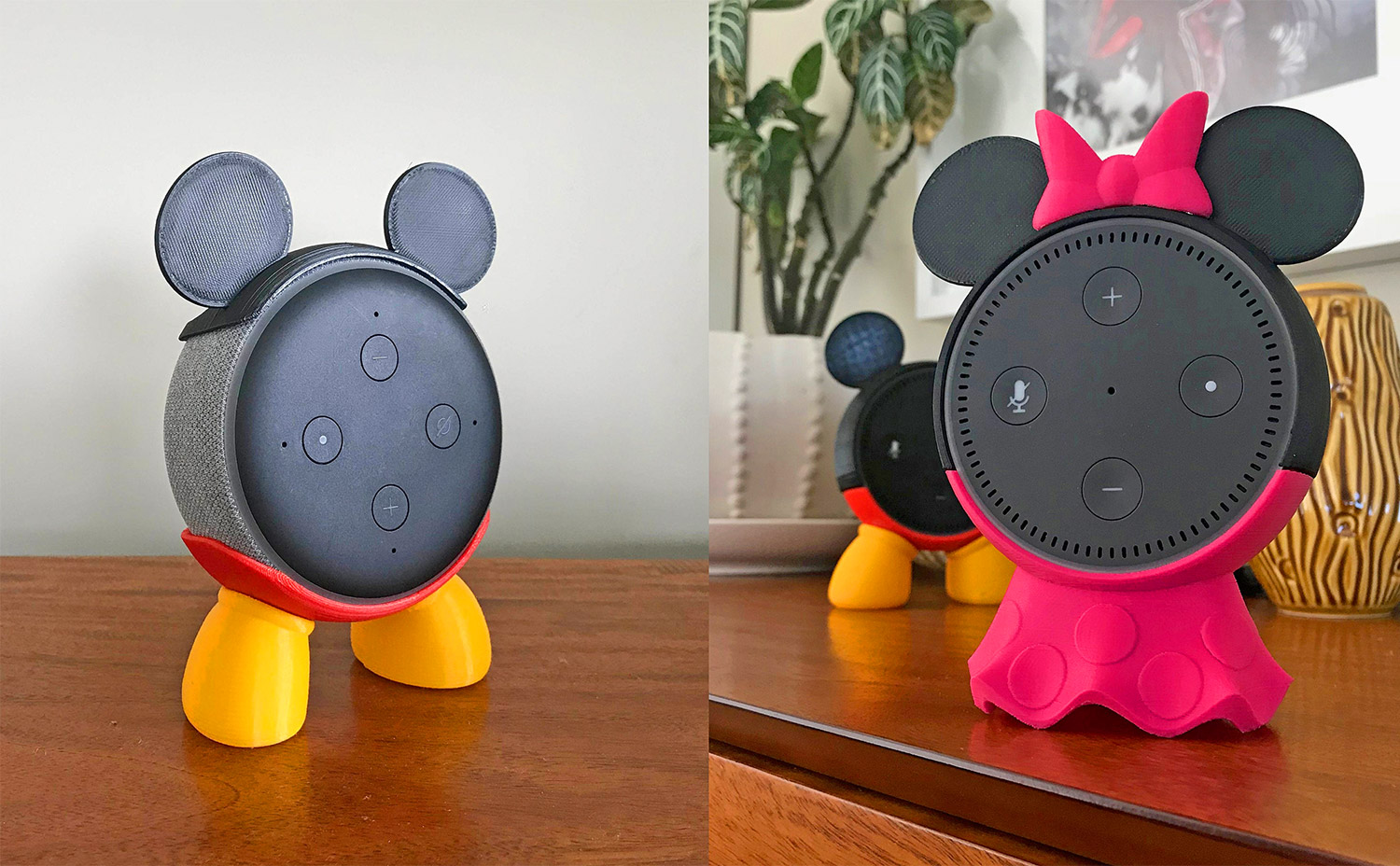 The unique Star Wars R2-D2 Amazon Echo Dot holder is made to order and 3D printed with PLA on an FDM 3D printer. It comes in four separate parts, including 2 legs, along with a top and bottom. Just place your Echo Dot in the middle of the two main body parts, and snap the legs on each side, and you're good to go! One of the best parts of the R2-D2 smart speaker holder is that it has openings for the lights on the smart speaker. This way when your speaker gets activated, the lights will make R2-D2 look even more realistic and like the real little robot from Star Wars.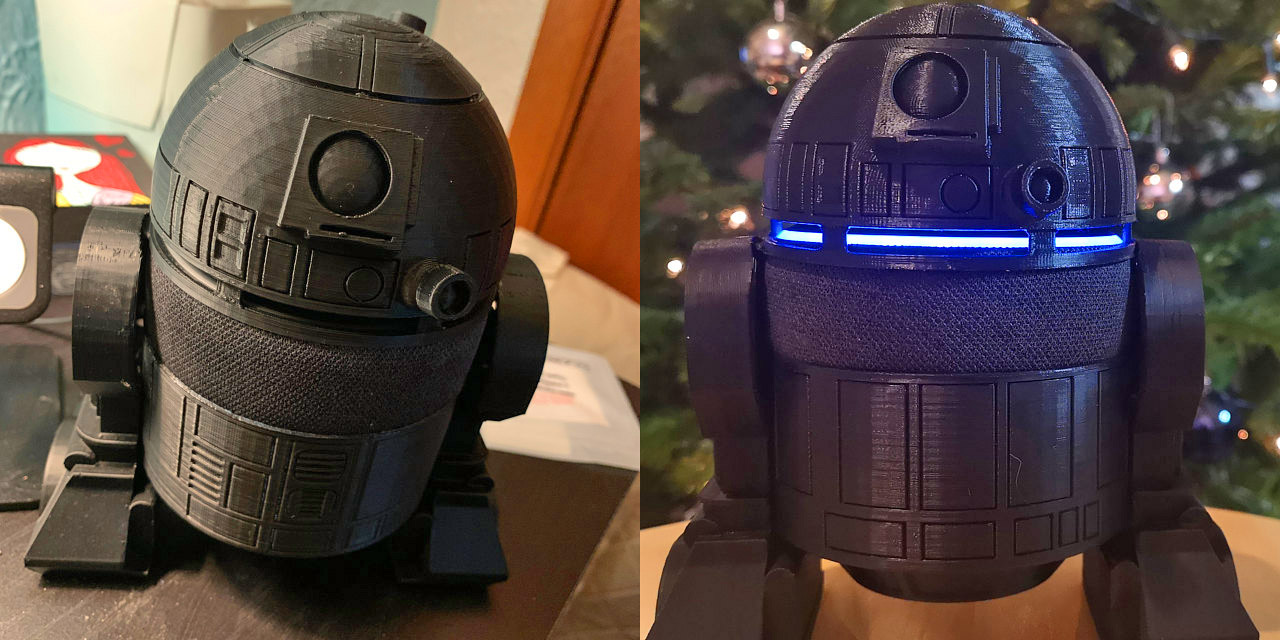 The R2-D2 Echo dot holder comes in either white or black colors to choose from, though if you'd like to add in coloring and extra designs you can do so by just sanding the outside down a bit and painting it however you like. Also to note: This purchase is for the holder only and does not actually come with a Echo dot or any smart speaker.