This Inflatable Hot Tub Solar Dome Will Keep Your Heating Bill Down Through The Winter
By Ryan on 12/10/2021 10:49 AM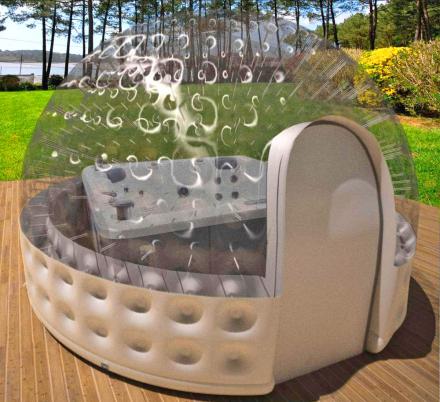 When you were younger, one of the funnest parts of having a hot tub was daring your friends to jump into a snowbank and then jump back into the hot tub. Now that you're older, you just want to sit back and let the hot bubbly water wash over you while you enjoy a nice glass of wine or a cold beer. You surely don't want to deal with snow or rain bothering you while you try to enjoy and unwind. Thanks to this genius Inflatable Hot Tub Solar Dome, you can now enjoy your hot tub year round without needing to worry about the weather.
The dome is designed to go over the entire hot tub and rest on the ground. It comes with ropes, anchors, and D-rings so you can anchor it to the ground or a wooden deck, ensuring it doesn't take flight on a windy night. You are able to gain access to your hot tub via the door in the dome. Thanks to the use of a door, this dome provides a barrier to the elements outside, and it can help to keep your costs lowered by slowing evaporation and heat loss. It's like your own little spa room outdoors!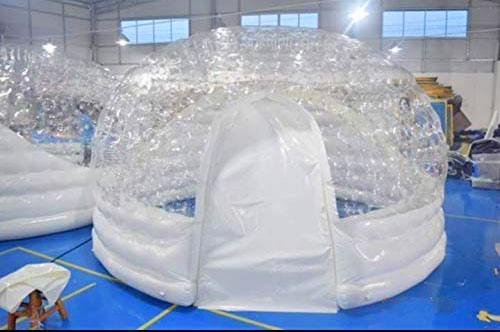 This Inflatable Hot Tub Solar Dome comes with a pump that can be used to inflate it. It doesn't need a constant blower like other domes might, but it will need to have some air added to it about once every week.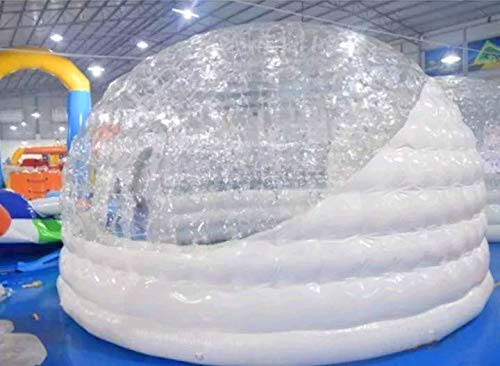 What Size Does This Inflatable Hot Tub Solar Dome Come In?
While this Inflatable Hot Tub Solar Dome comes in four standard sizes - 8 ft diameter, 10 ft diameter, 12 ft diameter, and 14 ft diameter - the manufacturer can create custom sizes to fit any sized hot tub. The standard dome "color" is clear, but this too can be customized with a solid color to create more privacy.