Life-Size Inflatable Elephant Toy
By Ryan on 03/04/2019 10:55 AM
A pet elephant would probably be the worst idea imaginable, but you can't tell me you haven't thought about it! Well, now you can kind-of have a pet elephant, except it's not alive, and it's inflatable. This giant inflatable elephant toy is life-size, and might be next best thing to having a rescue elephant as a pet/best friend.
Not only will this life-size elephant make a great addition to any kids birthday party or elephant lovers yard, the giant inflatable elephant can also be rode, as it supports up to 200 lbs of weight on top of it. Riding real elephants at a circus is not advisable to those that care about animal as they're most likely tortured and beaten to be kept in line, but this elephant isn't real, and can be played with and ridden on all day without worry.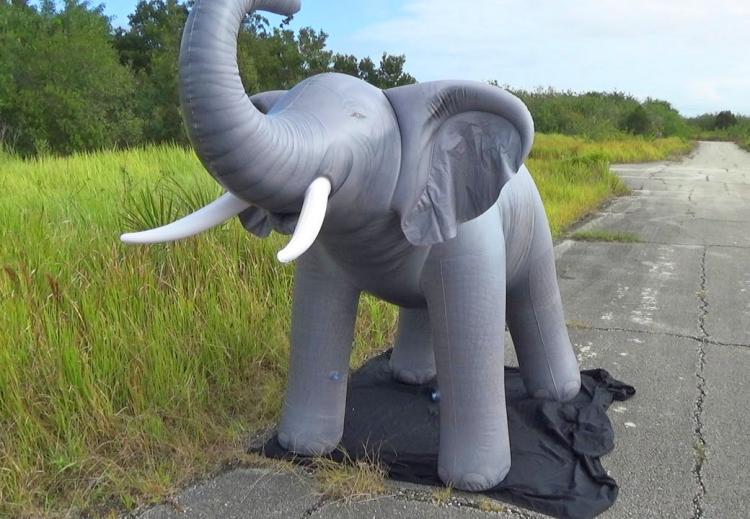 The giant inflatable elephant measures a massive 7 feet tall when fully inflated, it features extremely realistic details that'll make it look like an actual elephant from a ways-away, and it has 5 different air-chambers for increased stability (4 legs and torso).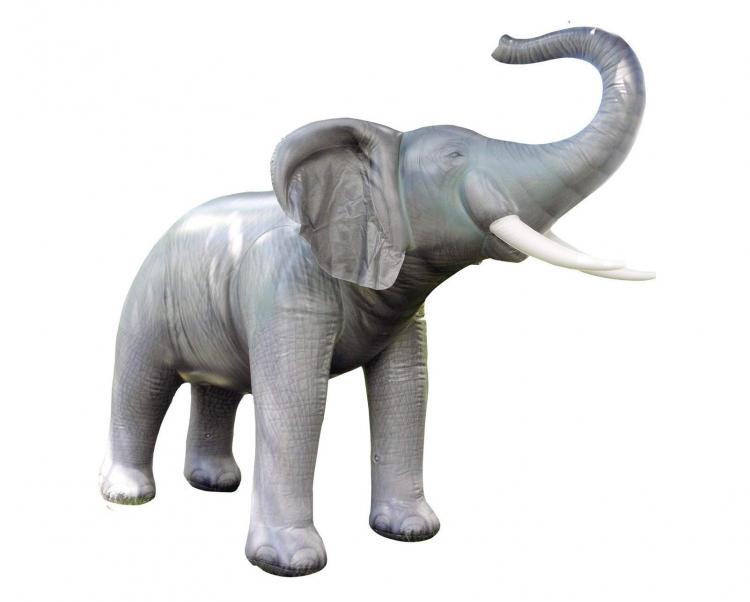 The life-size inflatable elephant comes with its own pump to easily inflate the elephant in around 10-15 minutes. The elephant toy weighs 16.5 lbs and measures 120 inches long x 62 inches wide x 84 inches tall when fully inflated. The elephant deflates quickly and folds flat for easy storage, is made from extra-thick material with double-stitching for increased durability, and even has reinforced seam construction created using RF welding technology.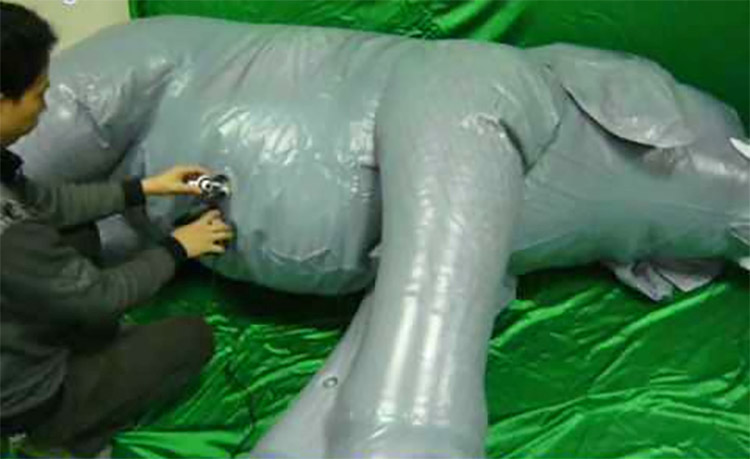 Not only does the company make giant life-size inflatable elephants, bu they also make other life-size animals including a gorilla, a zebra, a shark and other ocean animals, and even a dalmatian.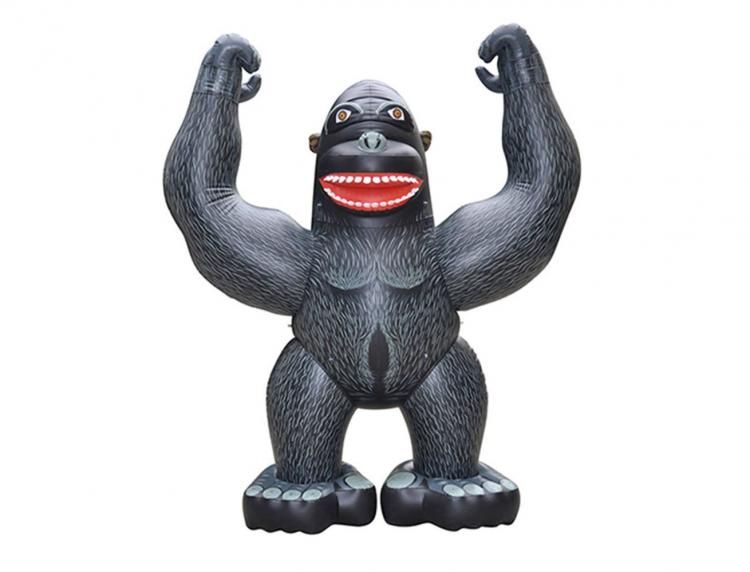 Although not quite the size of an actual adult elephant, the inflatable elephant might be more compared to the size of a baby elephant. Check out the elephant being inflated in action via the video below.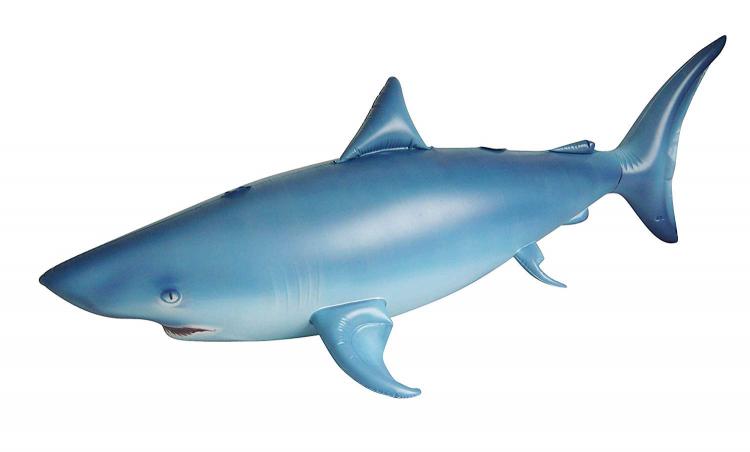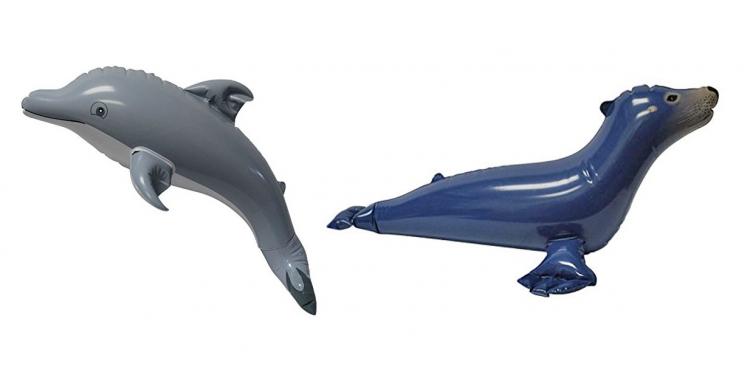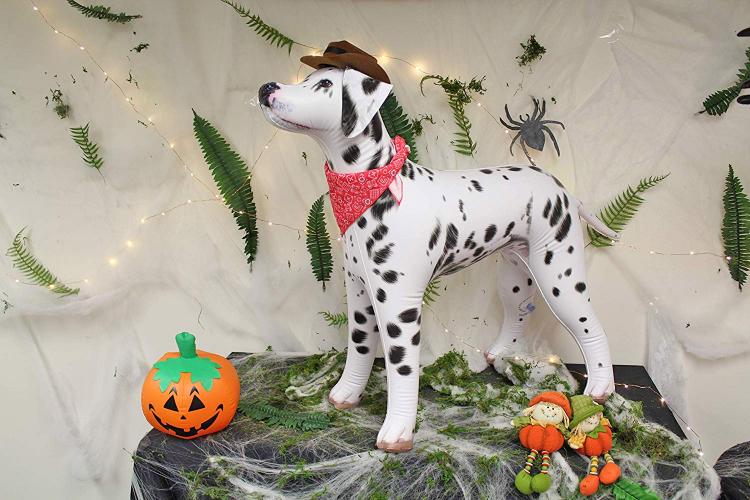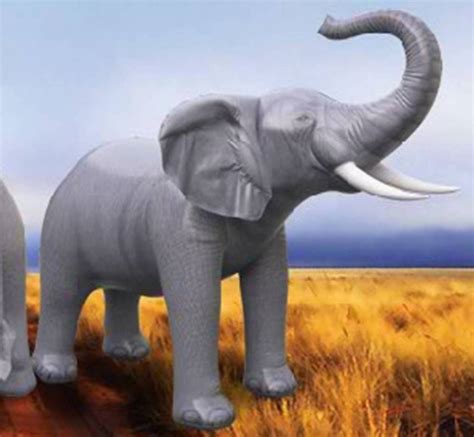 Subscribe To Our YouTube Channel