T-Rex Dinosaur Skeleton Toilet Paper Holder
Date Published: 03/27/2018 10:28 AM
Buy Now
@etsy
Find on Amazon

Hey T-Rex, can you pass the toilet paper? That is if you aren't too busy taking a bite out of my TP. Admit it, you've always wanted a dinosaur toilet paper holder ever since you saw it in the Flintstones. Me too. As far as I'm concerned you can't have too many dinosaur themed accessories in your bathroom. Anyway, this T-Rex Dinosaur Skeleton Toilet Paper Holder is amazing. You might even call it Jur-Ass-ic.
Look at his little stubby arms as he holds your toilet paper up with those sharp talons. Look at him taking a bite out of that TP. This beast may look ferocious like he wants it all for himself, but he is totally willing to share whenever you need to wipe.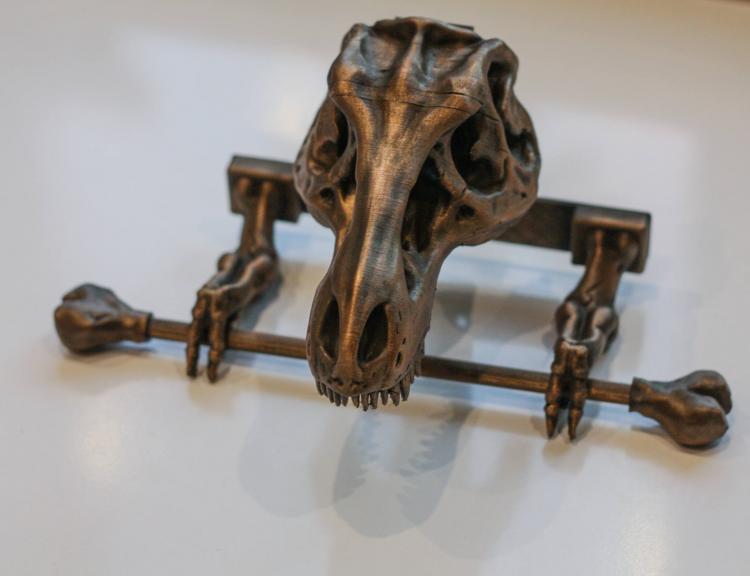 This cool T-rex bathroom accessory is 3D printed and made out of high-quality PLA plastic, and is perfect for any dinosaur geeks, dinosaur loving kids, or geologists! It measures 4.5 inches tall x 5 inches long x 7 inches wide.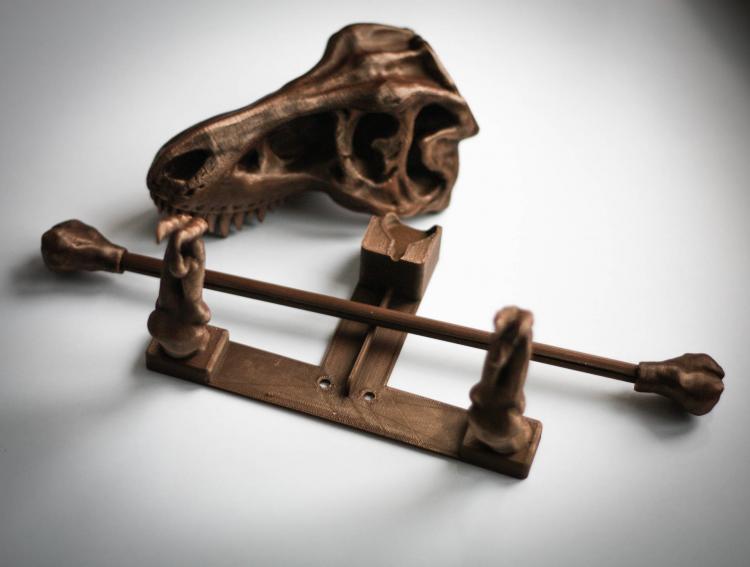 Now you just need a T-Rex themed plunger head, shower head, toilet cozy and shower curtain to make the ultimate dinosaur themed bathroom. Just remember kids, the T in T-Rex stands for toilet paper. That's why he got the job. Makes sense right? Okay, I may have made that up.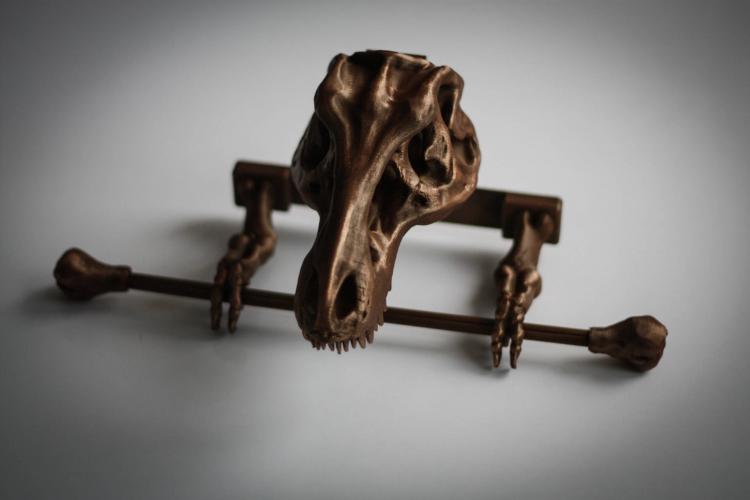 The T-Rex dinosaur skeleton toilet paper holder comes in a few different colors to choose from, can be custom made into any size, and the plans can even be downloaded if you'd like to 3D print it yourself!