Dinosaur Hoodie Has Little T-Rex Arms That Protrude From The Chest
By Ryan on 02/28/2018 11:09 AM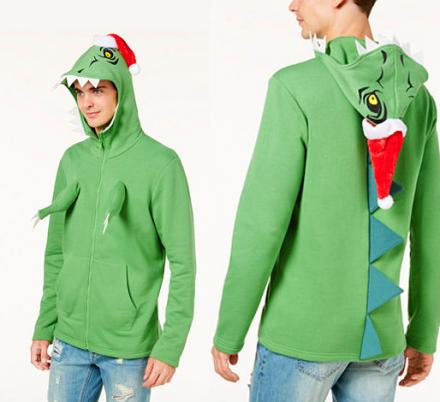 There are a lot of cool dinosaur hoodies that you can buy, but this is one of the coolest I've seen in a long time. No, those are not dinosaur nipples on the chest, but instead, cool T-Rex arms, because your arms aren't small enough to be convincing little T-Rex arms.

Update: This item is no longer available from the seller
No matter where you wear this awesome t-rex hoodie, you're going to be the talk of the town. This full zip fleece hoodie from American Rag features a hooded full zip design with a hat and teeth, a zip front closure, those cute little T-Rex arms, vertical spines on the back and two hand pockets in front.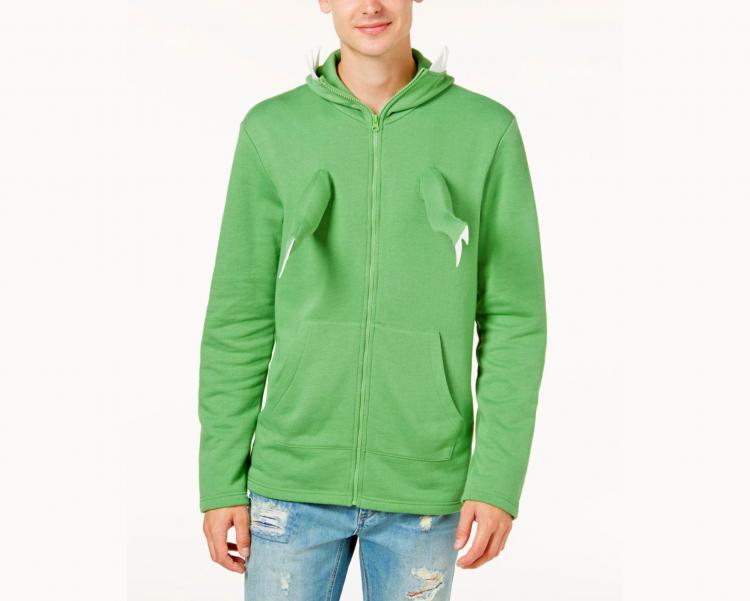 This amazing hoodie with little T-Rex arms sticking out of the chest is pefect for costume parties, Halloween or even to wear everyday to show the world the real struggles that the Tyrannosaurus Rex went through on a day-to-day basis with his tiny little arms.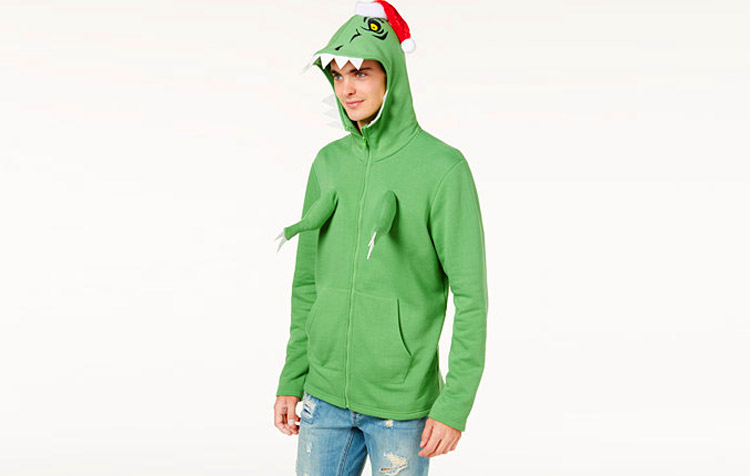 At a party, I would stick some snacks in those little T-Rex hands so it looks like they actually work. Never before has a hoodie so perfectly captured the bare essence of the T-Rex. Never before has a hoodie taken the nation by storm. Everyone wants this hoodie, so you better grab yours before they go extinct.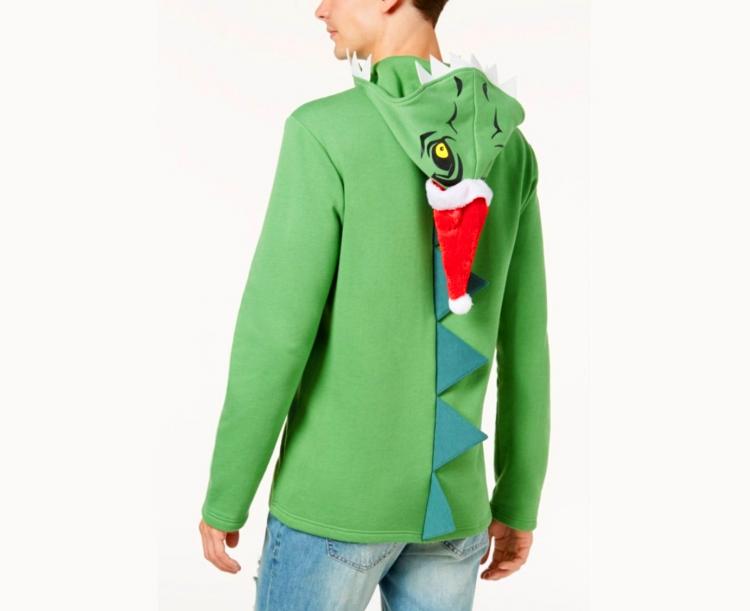 The T-Rex arms hoodie is made of cotton and polyester fleece, is recommended to hand wash only, and is green in color with a red Christmas hat on top of the hood. So channel your inner dinosaur and let out a mighty roar, stomp your feet, and show the real-world struggles of the majestic t-rex.