Dinosaur Skull Trailer Hitch Cover
By Ryan on 08/23/2018 1:21 PM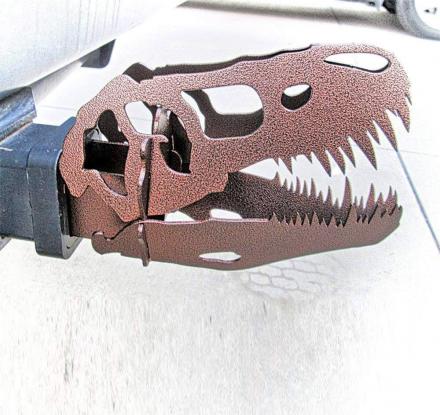 When not being used, trailer hitches aren't the greatest things to look at. It's a hunk of metal shaped like ball. Wouldn't it be better if you could just turn it into a T-Rex skull? That's what this thing does! This T-Rex trailer hitch cover lets you hide your unsightly trailer hitch in the mouth of a dinosaur skull.

Versions: T-Rex | Raptor
Sure to be an attention grabber wherever you drive, the dinosaur skull trailer hitch cover is made from 12 gauge steel, and is made to fit any standard 2 x 2 hitch receiver. Though customization from the seller is available to fit other size hitches.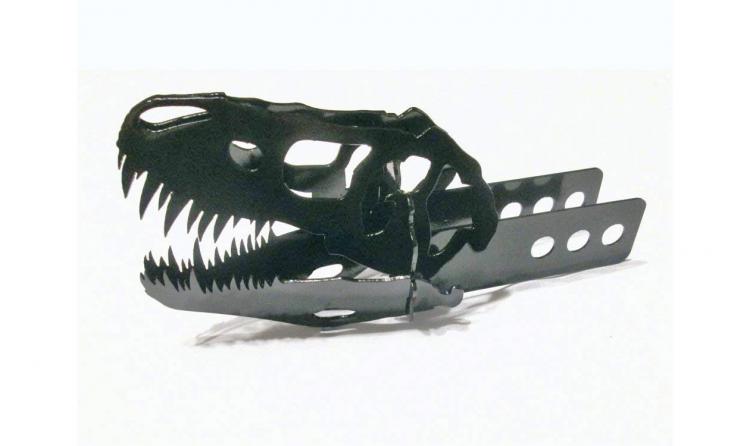 The dinosaur head trailer hitch cover comes in a variety of different colors and finishes to choose from, from textured to gloss, to satin, or even raw steel without a finish. The T-Rex skull hitch cover measures 12.5 inches long including the part that goes into your hitch receiver, while just he dinosaur head measures 8 inches long x 4 7/8 inches tall.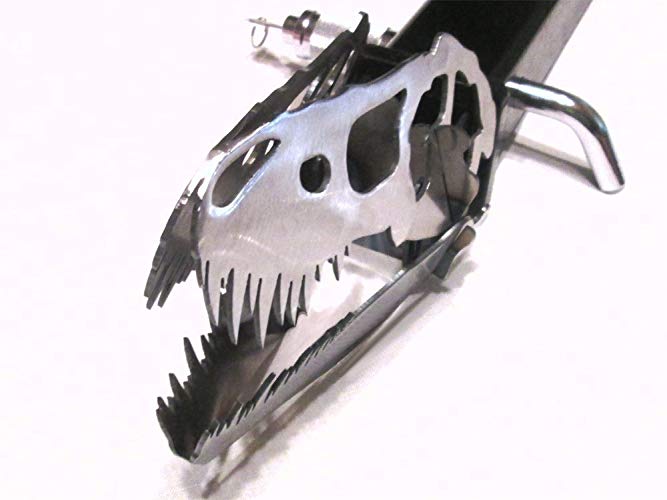 Made by Harkway Home, dinosaur trailer hitch covers come in both T-Rex and a Raptor skull versions to choose from.