This Splashless Dog Bowl For The Car Is Perfect For Traveling With Your Pooch
By Ryan on 02/22/2023 4:46 PM
If you're a dog owner, you know that getting them outside is crucial. And if you're headed to the dog park, on a hike or on a long road trip, your pup is going to need to stay hydrated along the way. Unfortunately, however, it can be hard to get away with giving your dog a bowl of water in the car when you can pretty much bet they're going to drench your backseat.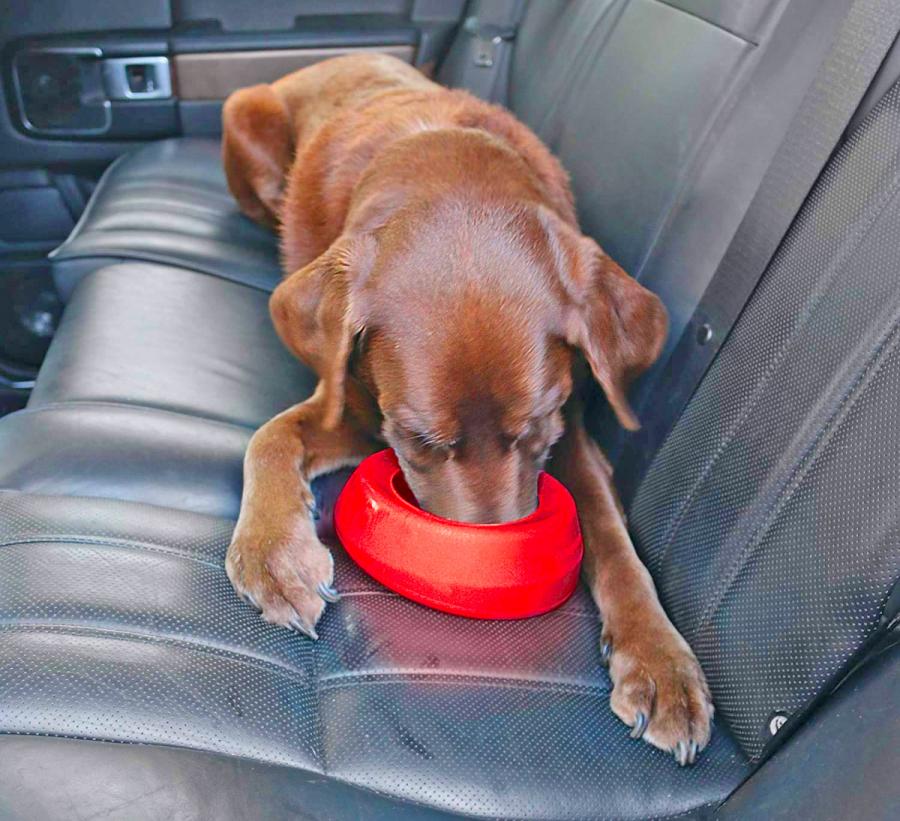 Luckily, this portable splashless dog bowl design from Kurgo on Amazon is designed to prevent major spills in the car. This silicone dog bowl is made of silicone and is completely collapsible, and it's designed with two major features that are meant to mitigate spills.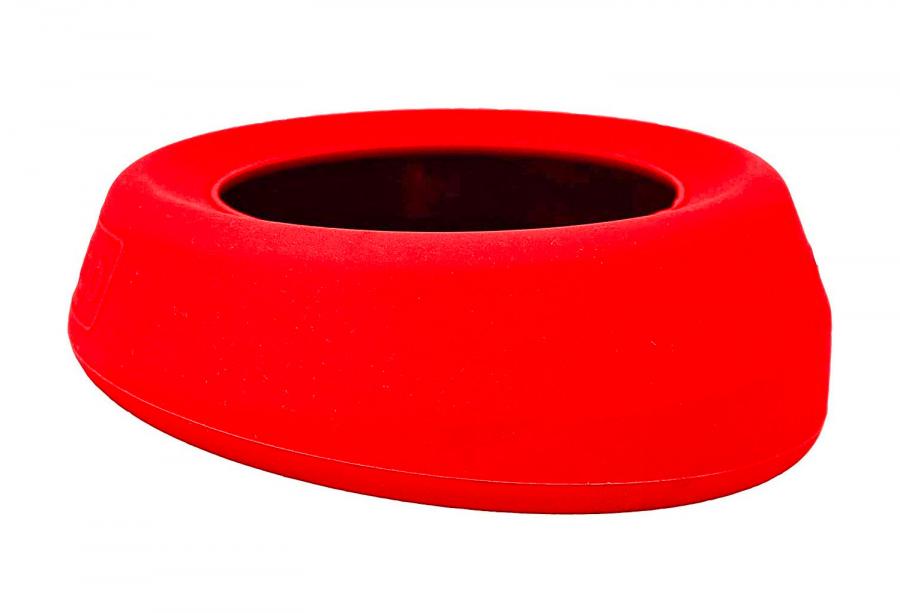 The lip of these silicone travel dog bowls is built with a wide lip around the edge, to prevent splashes when your dog is actively drinking out of it. In addition, the splash-free dog bowls are designed with a tapered bottom that makes them easy to keep level, even on a slanted car seat. The splashless dog bowl can also be used outside of the car being so easily collapsible, which makes them a great option for hikes, camping and other outdoor recreation. These splash-reducing dog travel bowls can hold up to 24 ounces of water, and you can get them in red or blue. The shop also points out that these travel bowls can be used for both food and water, and they're made from a safe, food-grade silicone that's also dishwasher-safe. The silicone dog bowl itself measures roughly 7.3 inches wide by 2.75 inches tall (~18.5 cm wide by 7 cm tall), and it weighs just eight ounces (~0.23 kg). You might also want to check out these travel dog bowls for car cupholders, these dog steps for the car or these RV dog gates for those in campers, etc. Or for something totally different, these splashless dog bowls are pretty much the exact opposite of these rocking dog bowls, which deliberately move around a lot to slow down your dog's eating. You can snag one of these splashless dog bowls for the car on Amazon for around $14 bucks! Check out the splashless dog water bowl for the car in action via the video below!
Subscribe To Our YouTube Channel