The PAW5 Rock 'N Bowl Is Part Dog Bowl Part Dog Puzzle
Date Published: 02/04/2016 6:42 AM
Buy Now

@Amazon
Find on Etsy

The PAW5 is a slow feed dog food bowl that doubles as a puzzle for your dog to solve that dispense food as they solve it. Well not sure if it's quite a puzzle rather than just a bowl that you have to keep rolling on it's side to dispense food. Similar to the food maze dog bowl that makes them push their food through a maze to get to eat it, the PAW5 Rock 'N Bowl is an interactive dog dish that creates longer and healthier meals. The way it works is the bowl has a tray that sits on top of it that's shaped like a dog paw that has a serios of holes in it. Once they get the food to drop through the holes, they need to roll the bowl onto its sides to dispense the food out of other holes on the outside of the bowl.
[ Alternate Purchase Link]
The durable design of the rocking dog bowl is made to withstand all of the knocking, nudging, licking, and rolling that your dog will no doubt do to it, plus the bowl disassebles into three easy to clean parts with 2 simple clicks. The bowl is super simple to use for humans as well, simply pour the dog food into the top area, and let the bowl and your dog do the rest.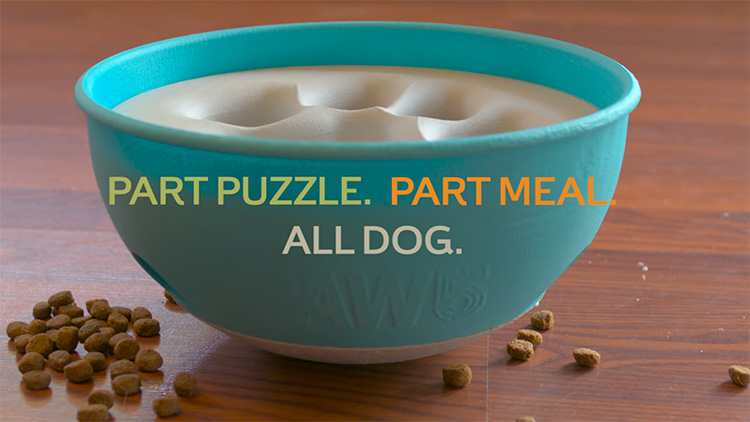 The rocking dog food bowl puzzle is made in the USA from FDA compliant BPA and Phthalate free plastic, holds up to 4 cups of dog food, works with any size, age, and breed of dog, and is designed to build off your dog's natural hunt and forage instincts.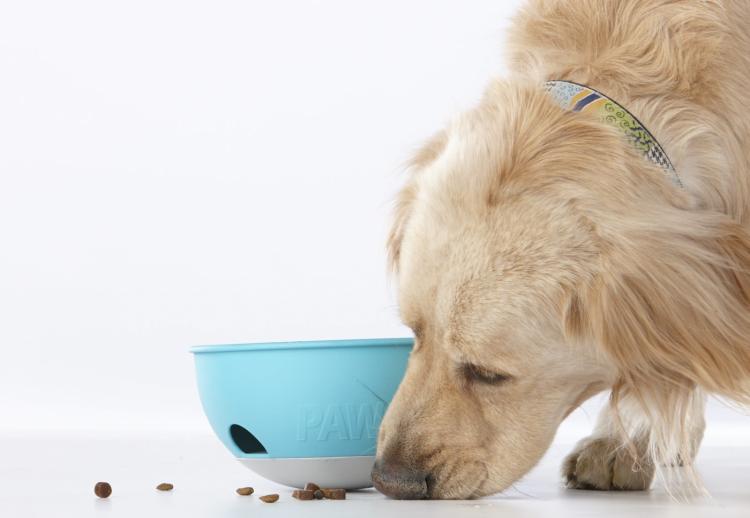 Check out the rocking dog bowl puzzle in action via the video below.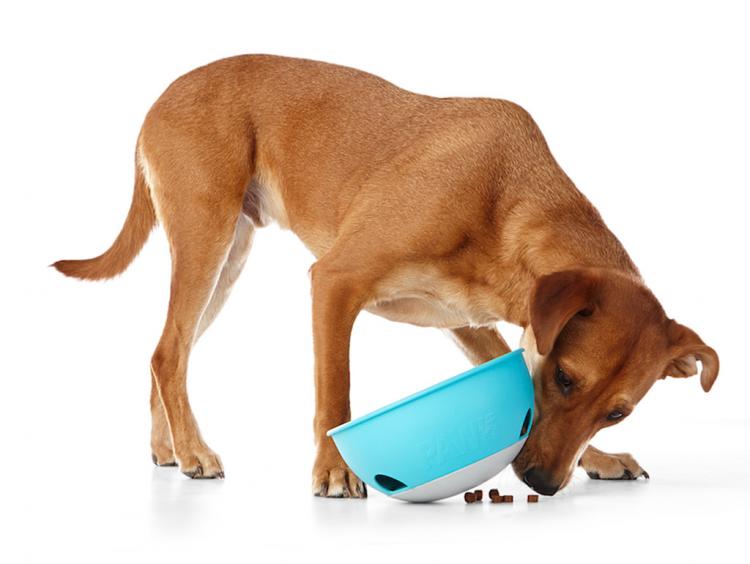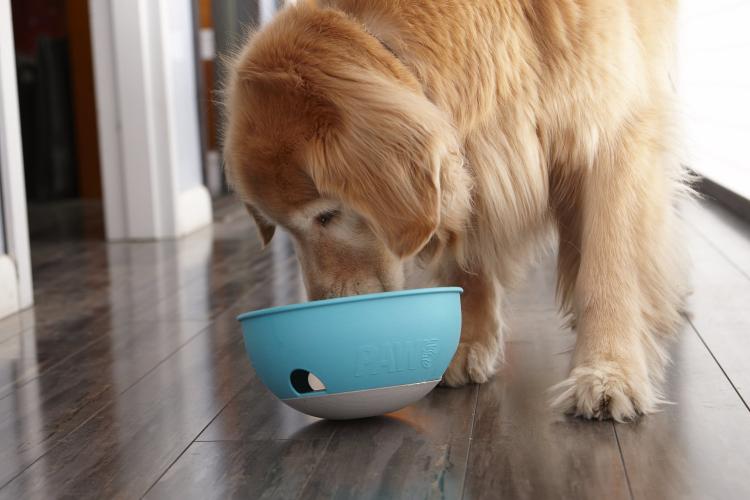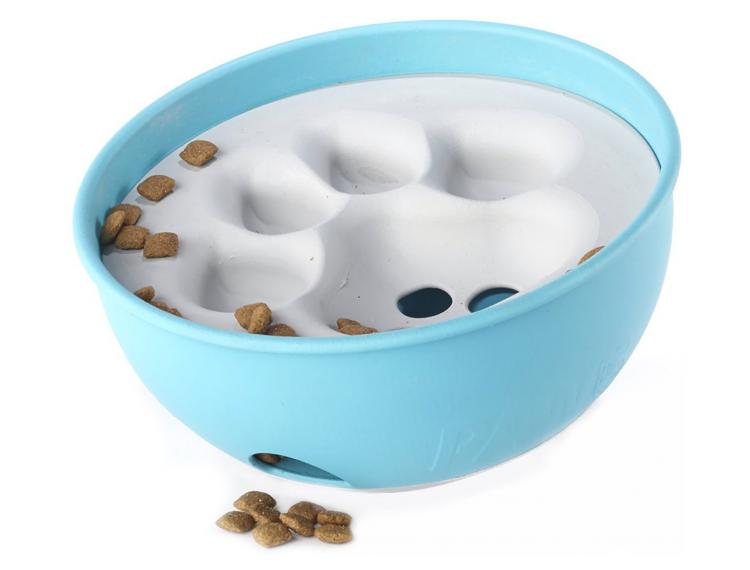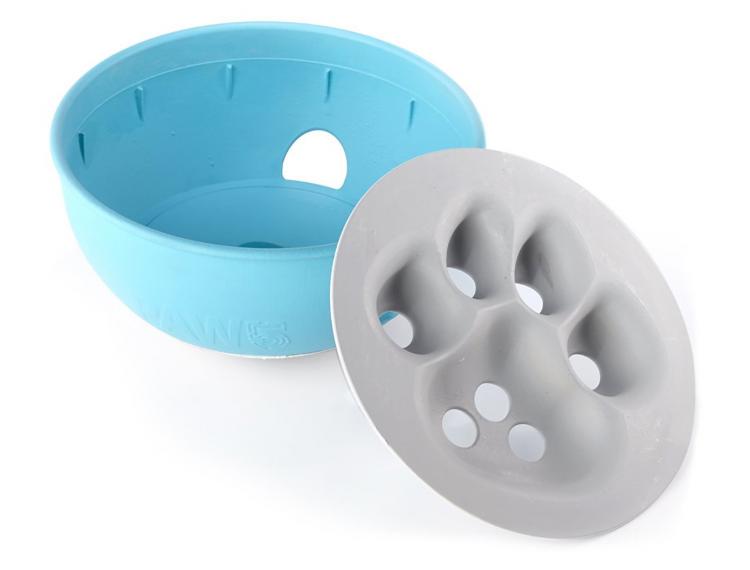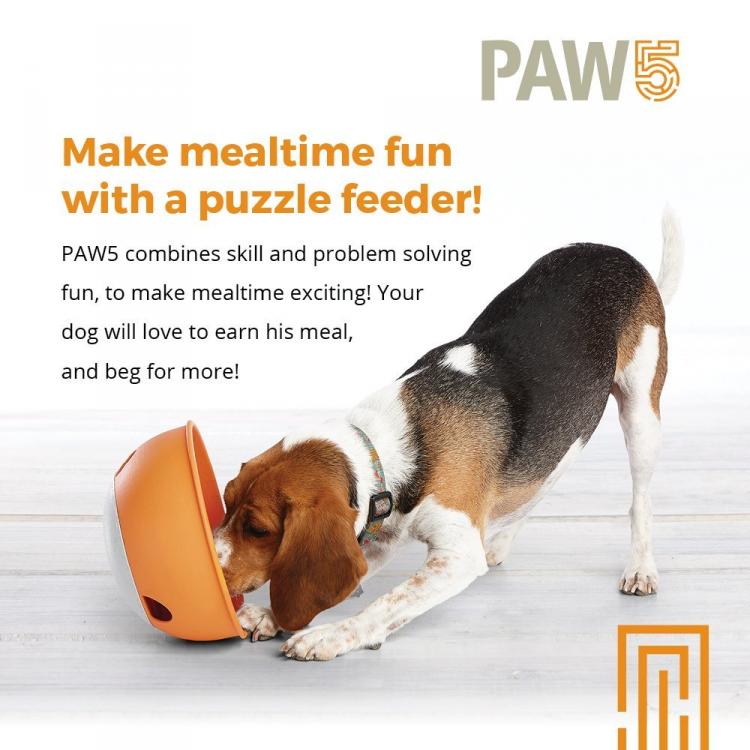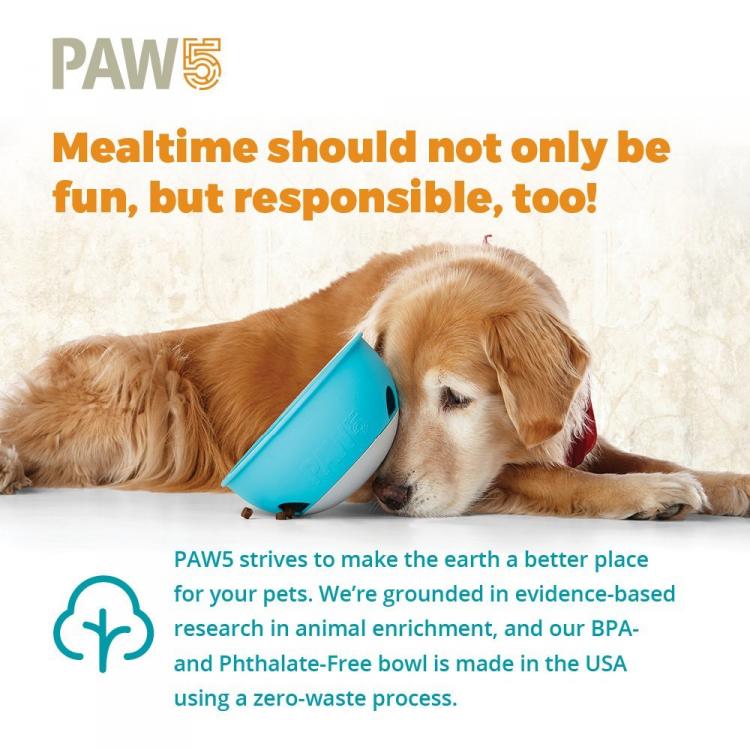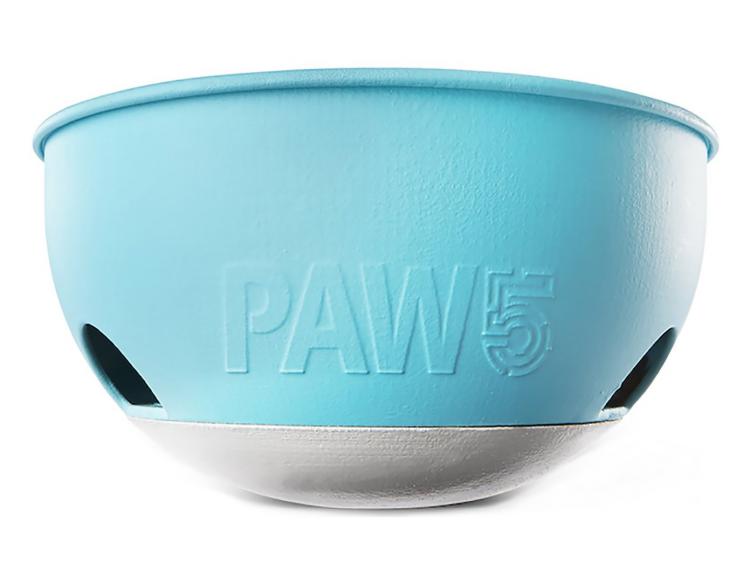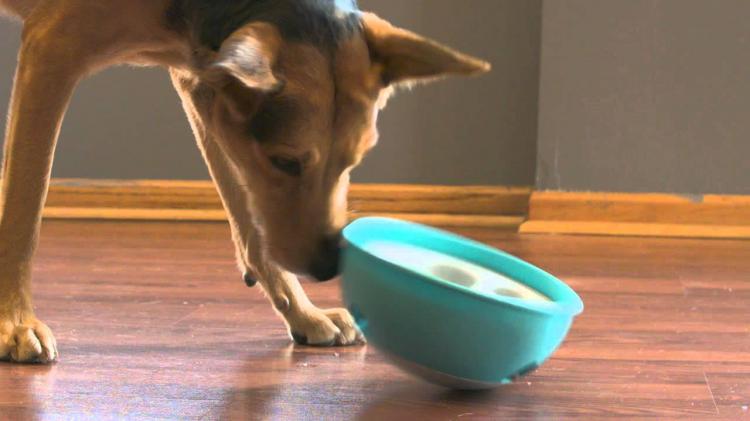 Subscribe To Our YouTube Channel