This Food Maze Dog Bowl Keeps Your Dog From Eating Too Fast
By Ryan on 01/18/2016 8:48 AM (Updated: 02/06/2017 3:39 PM)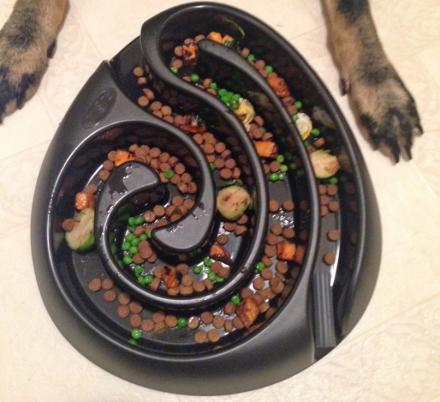 If your dog is like mine, he wolfs down his food so fast that he probably didn't even chew anything, but rather swallowed it whole. You could have probably filled his bowl with dirt and he would eat it all the same without even tasting it. The Buster Dog Maze is a food bowl for your dog that spreads the food throughout a maze-like structure in the dog bowl to not only prolong their meal and make them eat slower, but it also stimulates your dog's senses and makes it more of a game or puzzle instead of just mindlessly devouring a bowl of food that's placed in front of them.
Your dog has two options of getting the food out of the maze, one being to simply reach the food through the walls of the maze using their tongue, and two being that they will need to figure out how to push the food through the maze and out either of the two openings on the side of the maze.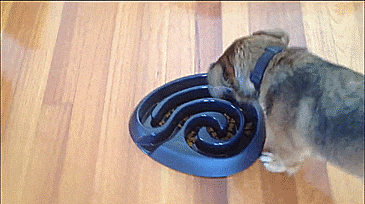 The buster maze shaped dog food bowl is made for both indoor or outdoor use, works great for treats or full meals, has a one-size fits all dogs as you can fill up the dish with however much food your dog usually eats, comes in either black or beige colors to choose from, and measures 16.5 inches long x 15.8 inches wide x 2.8 inches thick.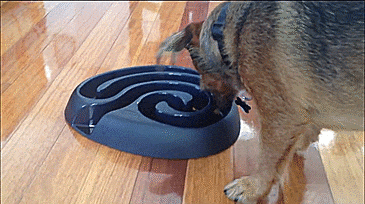 Check out the Buster Dog Maze food bowl in action via the video below.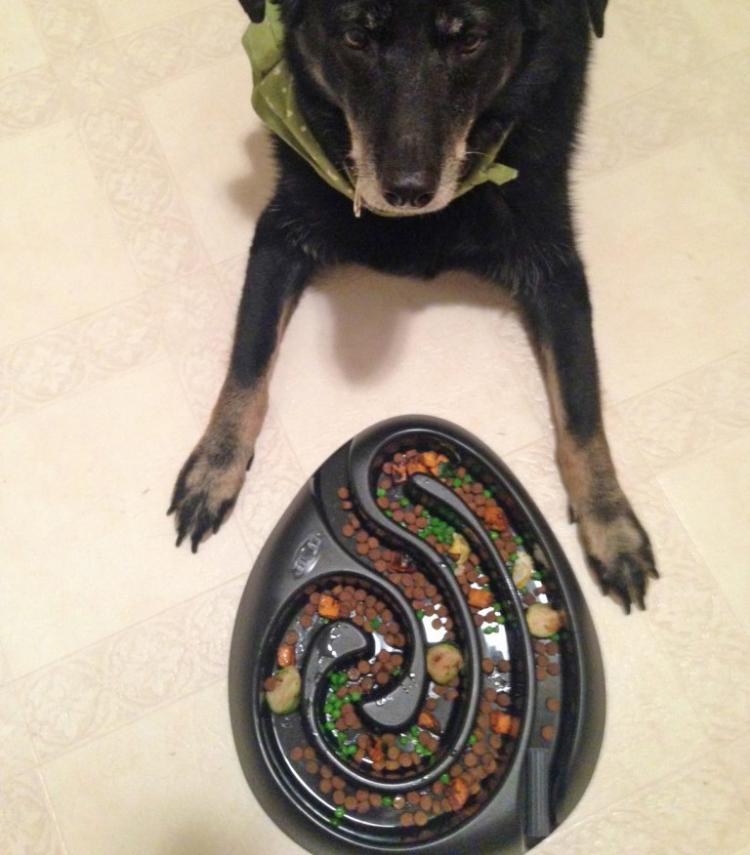 Image Source: shespeaksbark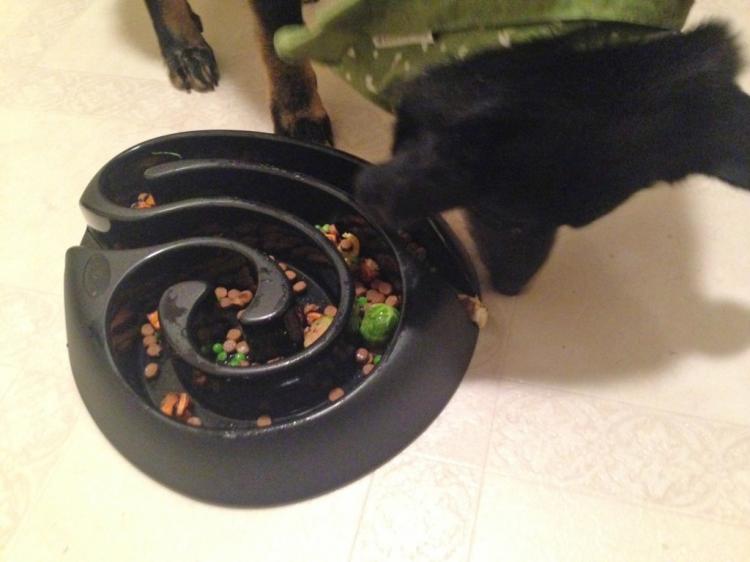 Image Source: shespeaksbark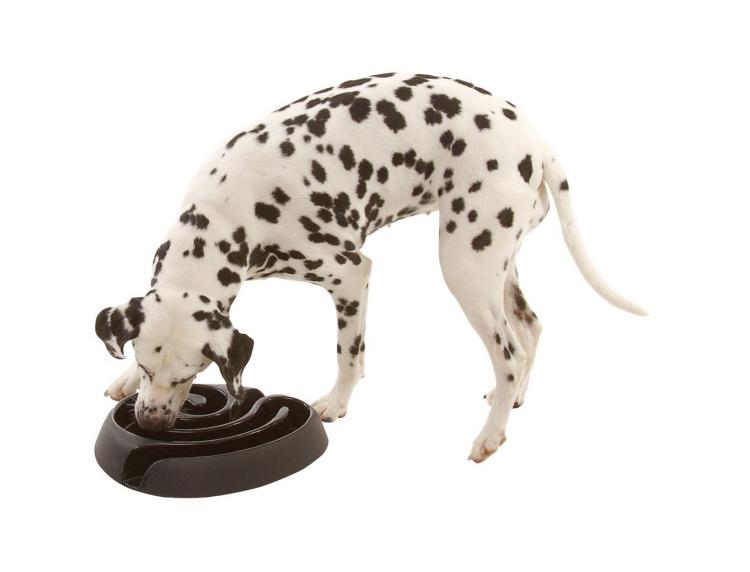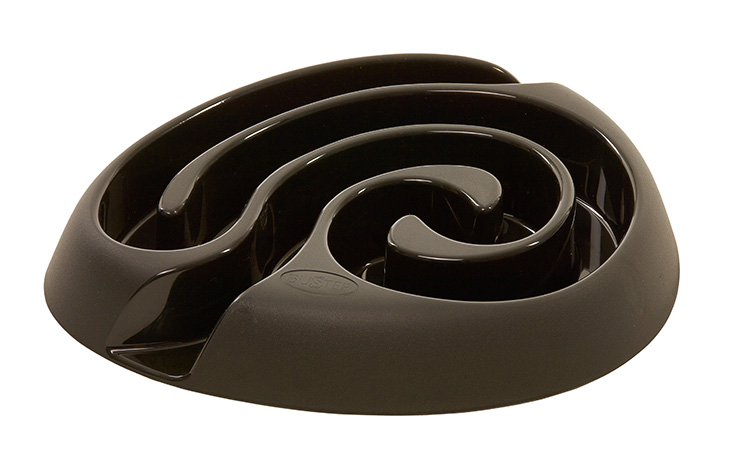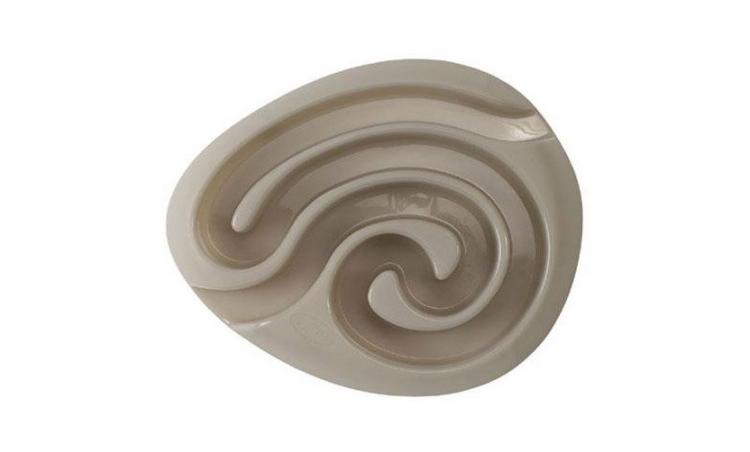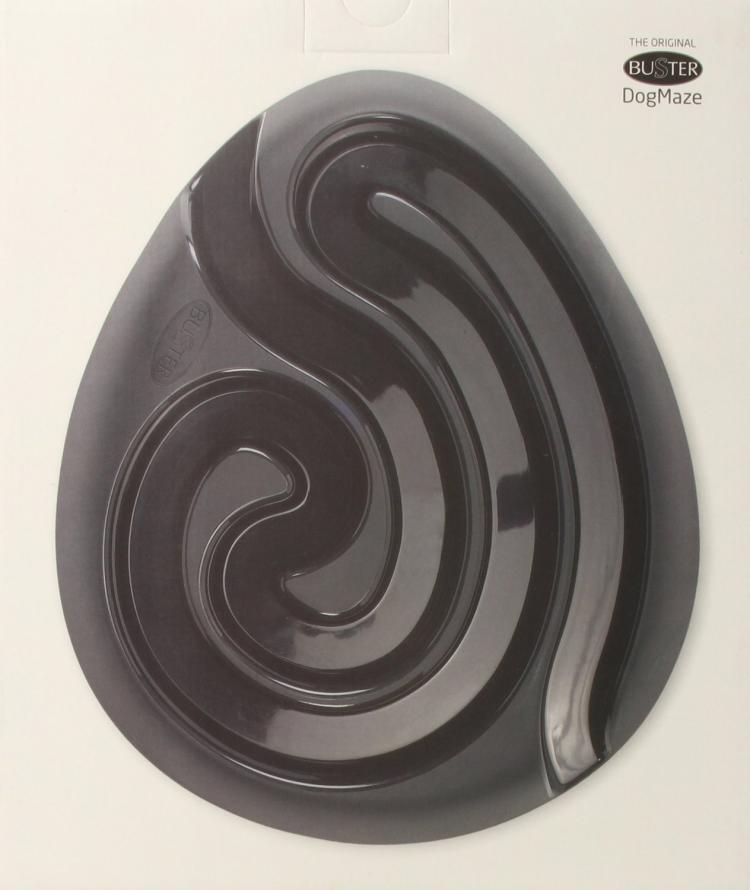 Main Image Source: shespeaksbark
Subscribe To Our YouTube Channel