This Company In The Bahamas Offers Incredible Tours Using Underwater Scooters
Date Published: 02/25/2020 11:33 AM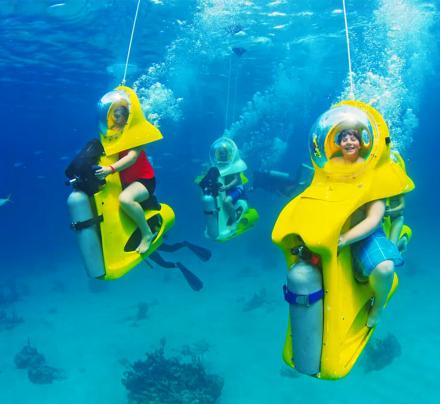 There are scooters for the sidewalk, scooters for the road, even scooters that people ride in stores, so why not one for underwater? This Scuba-Doo Underwater Rideable Scooter makes scuba diving more like going for a leisurely ride, without the added hassle of a mask ,a mouthpiece, helmet and other equipment. The underwater scooter tours are run by Stuart Coves located in the Bahamas, and lets you stay underwater for up to 1.5 hours!

Note: Underwater scooter tours are located at Stuart Coves in the Bahamas
The best part is that you don't even have to know how to swim. The air tank is attached to the Scuba-Doo. All you have to do is sit and enjoy the ride as you drive around and look at the beautiful underwater scenery. There's no need for licenses or extensive training, just learn how to use the underwater scooter, and you're good to go.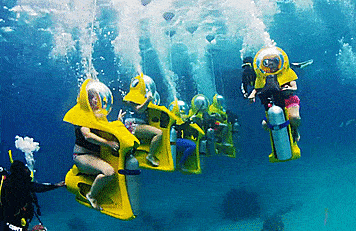 Did I mention that your face won't even need to be in the water? The 180 degree water free dome replenishes the air constantly, making you an observer who can just relax and revel in the environment as the propeller pushes you forward. This makes is great for people who have issues with snorkeling or ear pressure issues at deep depths.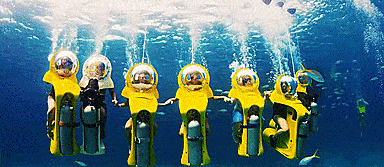 This unique underwater scooter is designed to be easy to use and carries enough air for about 3 separate tours. It delivers a battery life of up to 1.5 hours and meets or exceeds all licensing and safety requirements (in Queensland).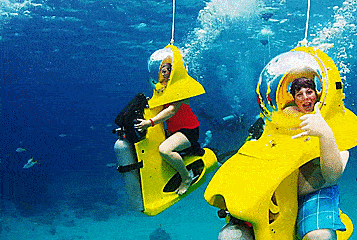 I didn't think it was possible, but scuba diving just got even more relaxing and amazing. You'll have no worries or cares. Just pure enjoyment as you whip through the water like a dolphin.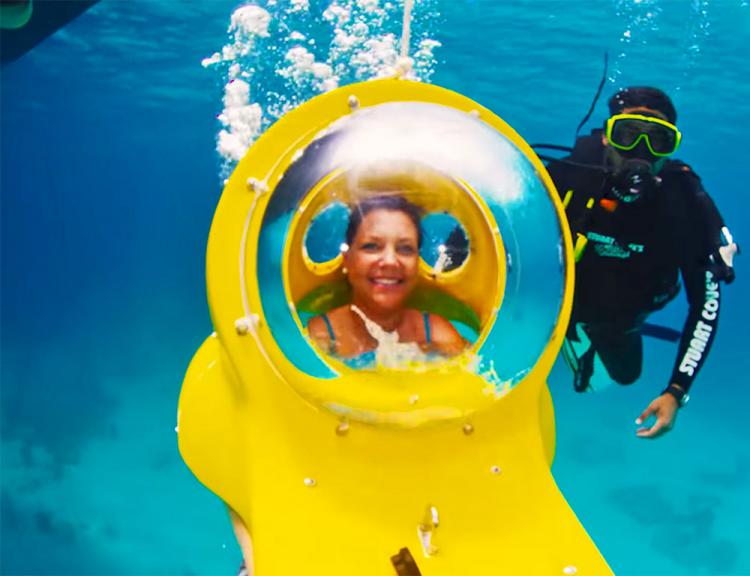 The underwater scooter is mostly meant for use at resorts, to rent by the hour, or use on tours. But if you have cash that you feel you need to let flow from your bank account, you may just want to purchase one for yourself.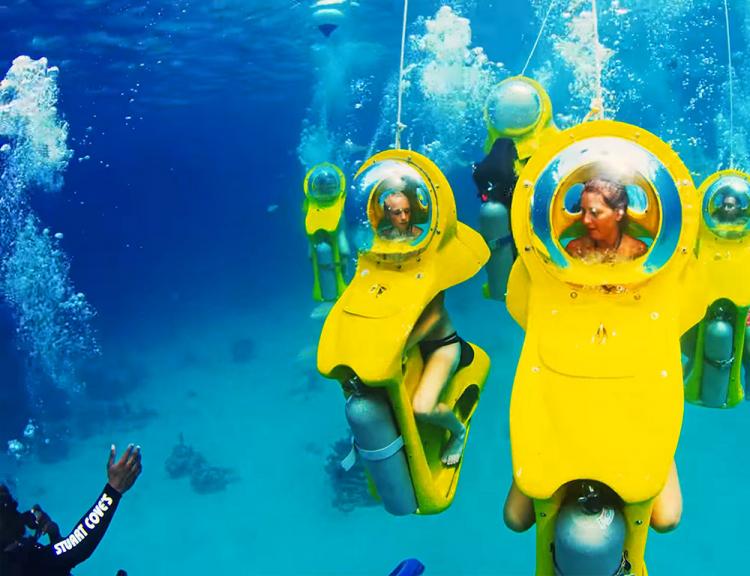 Check out the Scuba-Doo underwater scooter in action via the video below.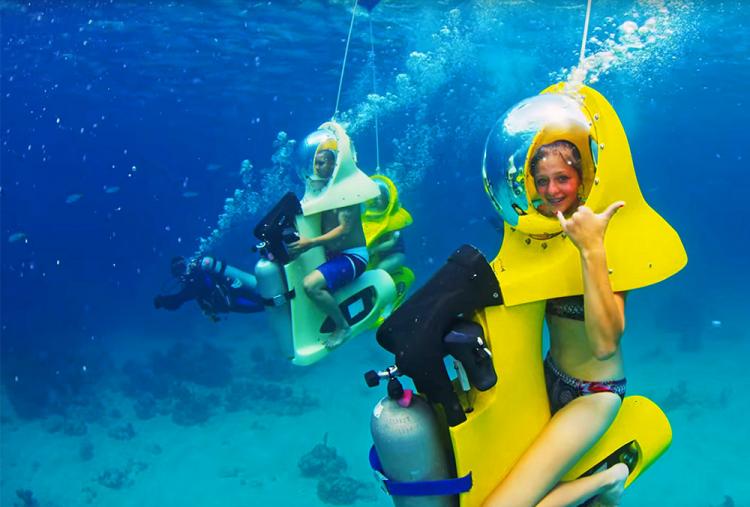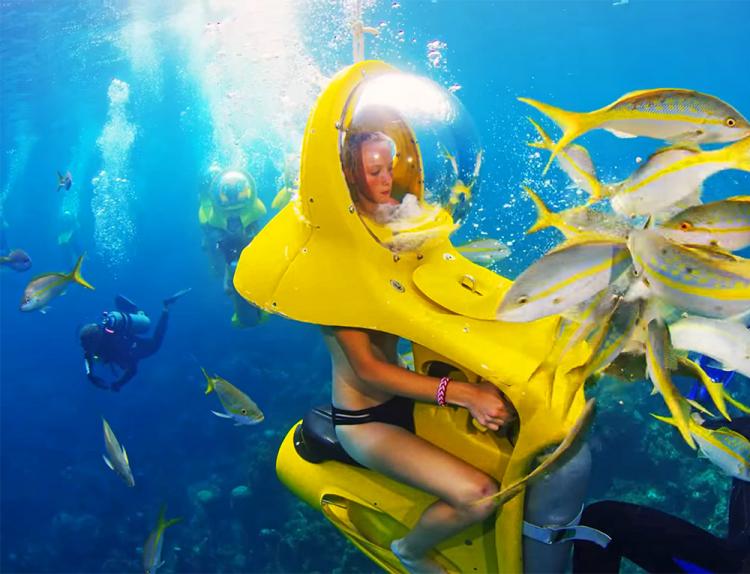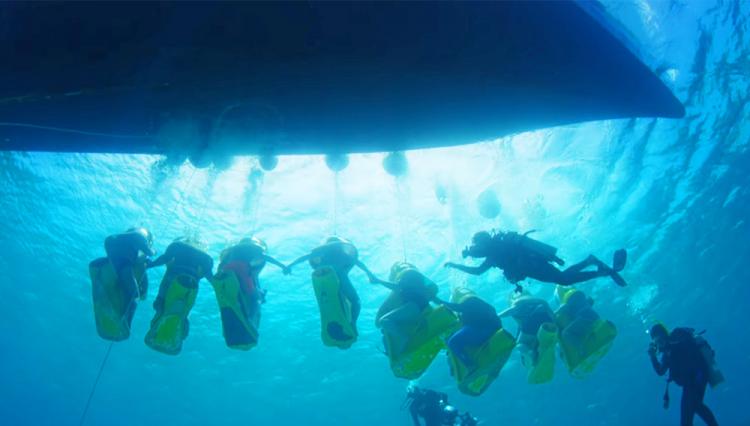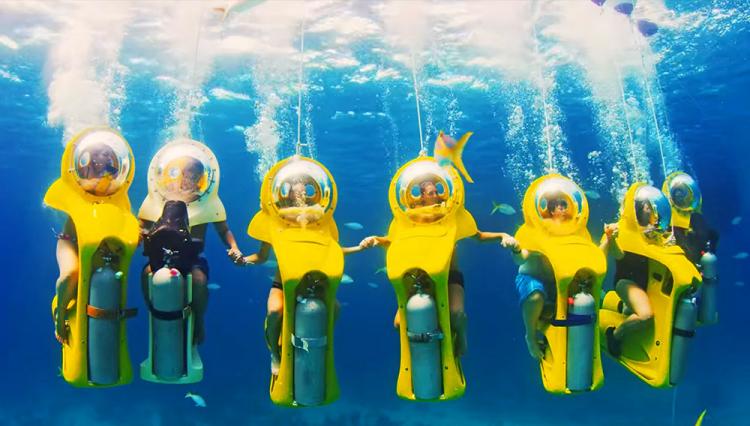 Subscribe To Our YouTube Channel