Twistep Hitch Dog Step Gives Your Dog Easy Access To Your SUV or Truck
By Ryan on 10/29/2018 9:37 AM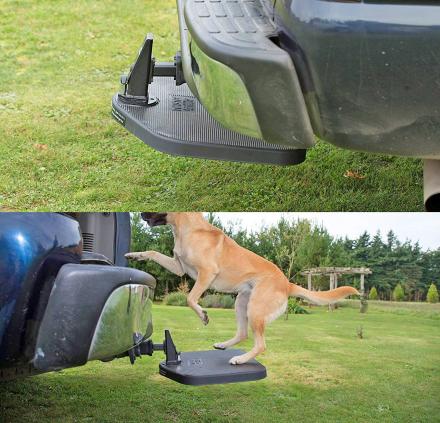 Sure, you could haul around portable dog stairs to help give your pooch easy access to the back of your truck or SUV, but this dog hitch step looks a whole lot easier. The PortablePET Twistep Dog Hitch Step is a unique dog access step that attaches right to the hitch on your car or truck and provides a handy stepping platform for them to easily hop into the back of your SUV.

Versions: SUV | Truck
Though, the best part about this hitch dog step is that it simply tucks right under your car or truck when not in use. This way you won't have to install it and then remove it every-time your dogs needs to get in the back of your vehicle. You can simply install the dog hitch step once, and not have to worry about it again.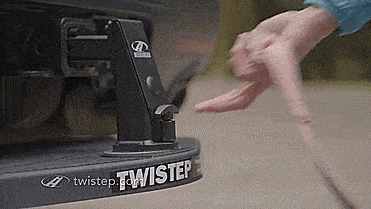 There are two versions of the hitch dog step, one of which is meant for SUVs which is shorter, and there's also a longer version that's meant for trucks with tailgates. The longer version will outstretch the length of the tailgate when it's opened, so your dog will have super easy access to your truck once your tailgate is down.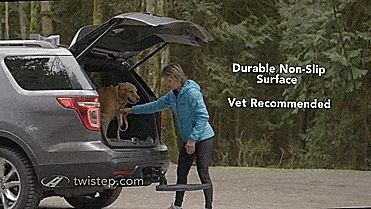 The truck hitch dog step is able to fit onto any standard 1.25-inch and 2-inch hitch receivers, and allows for 6 inches of height adjustment to fit pretty much any kind of truck or SUV. The dog step is fully assembled out of the box so you can instantly install it onto your vehicle, and even features a non-slip surface on the top of the platform so you're dog won't slip when trying to access your car.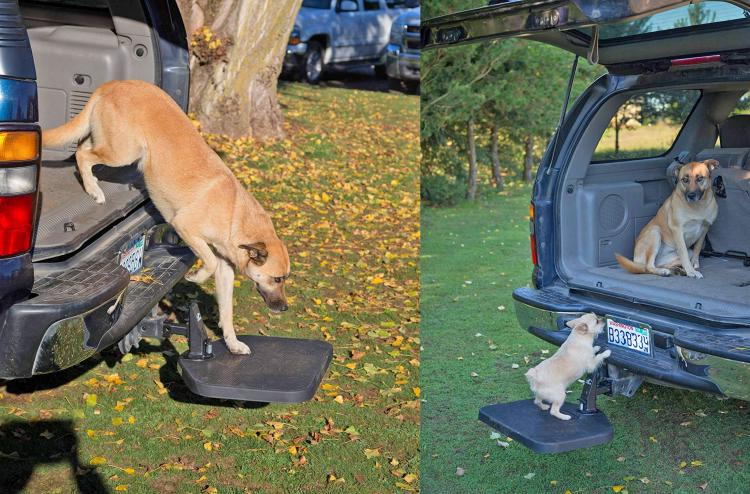 If you're dog is a bit older, injured, or just not able to jump up high enough to access your vehicle, this hitch dog stepper is probably perfect for you and your pooch! Plus, it dog step even has a dual-purpose, as you can use it to access to the roof of your vehicle when stowing extra items on the top of your car.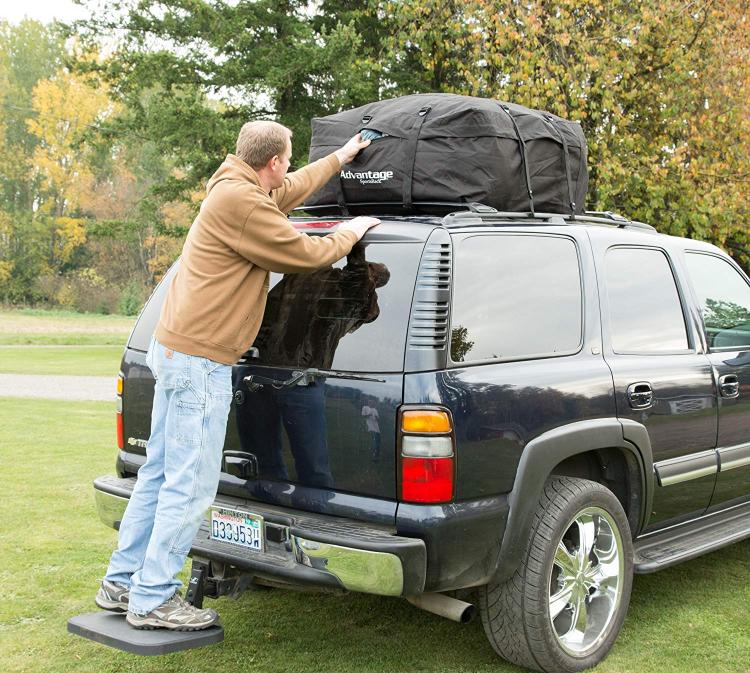 Check out the truck hitch dog step in action via the video below.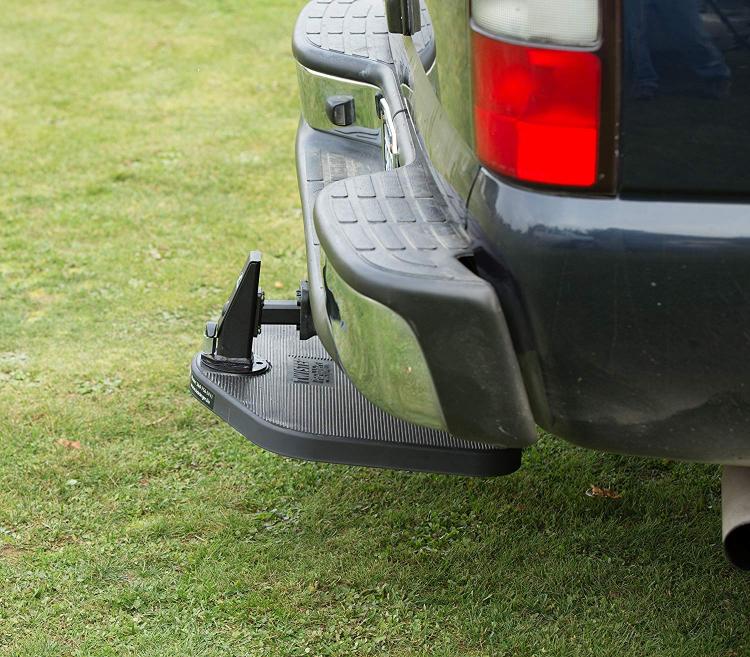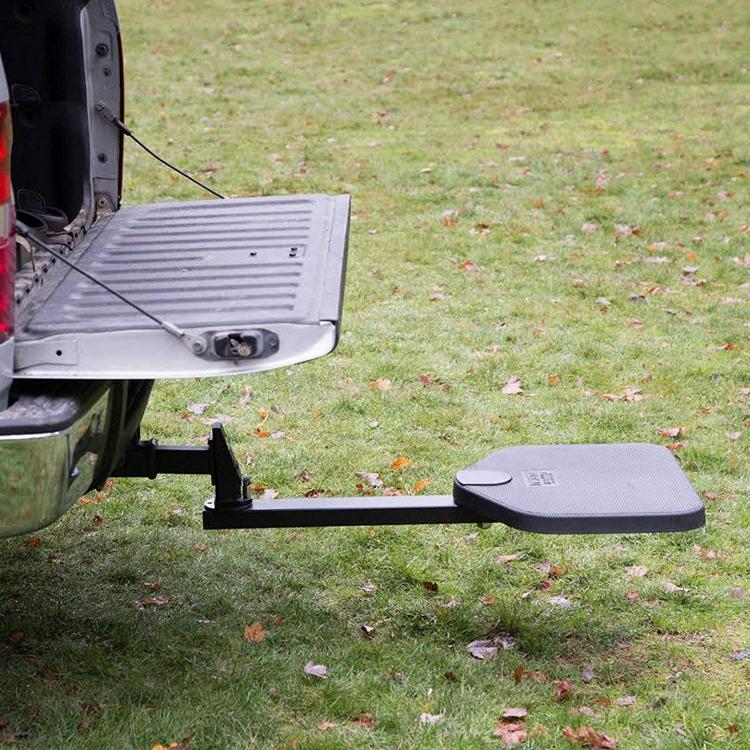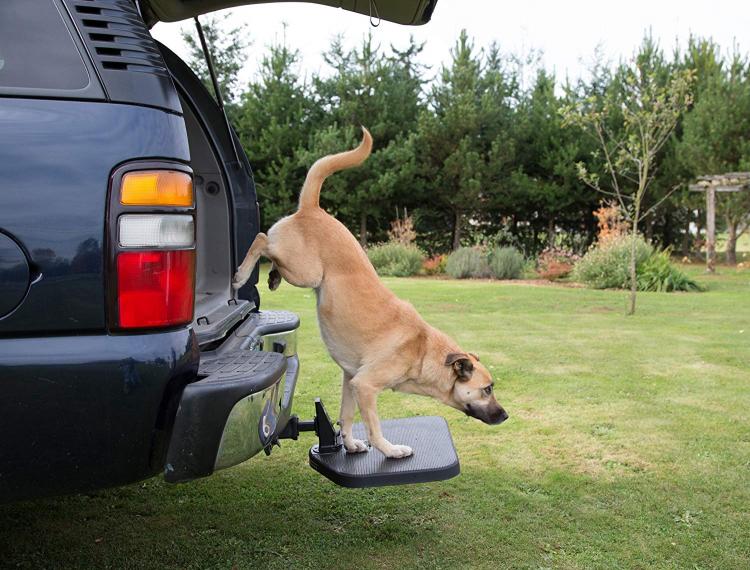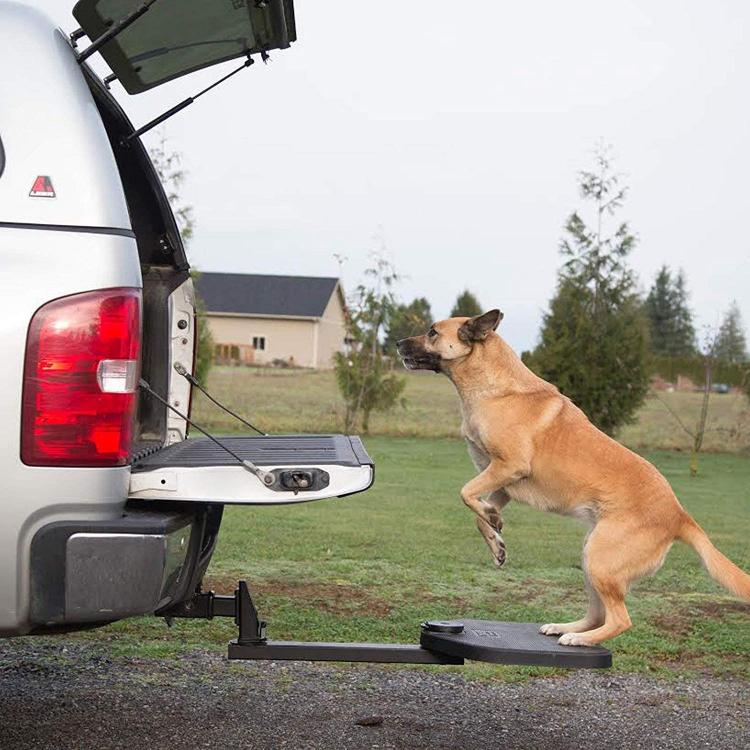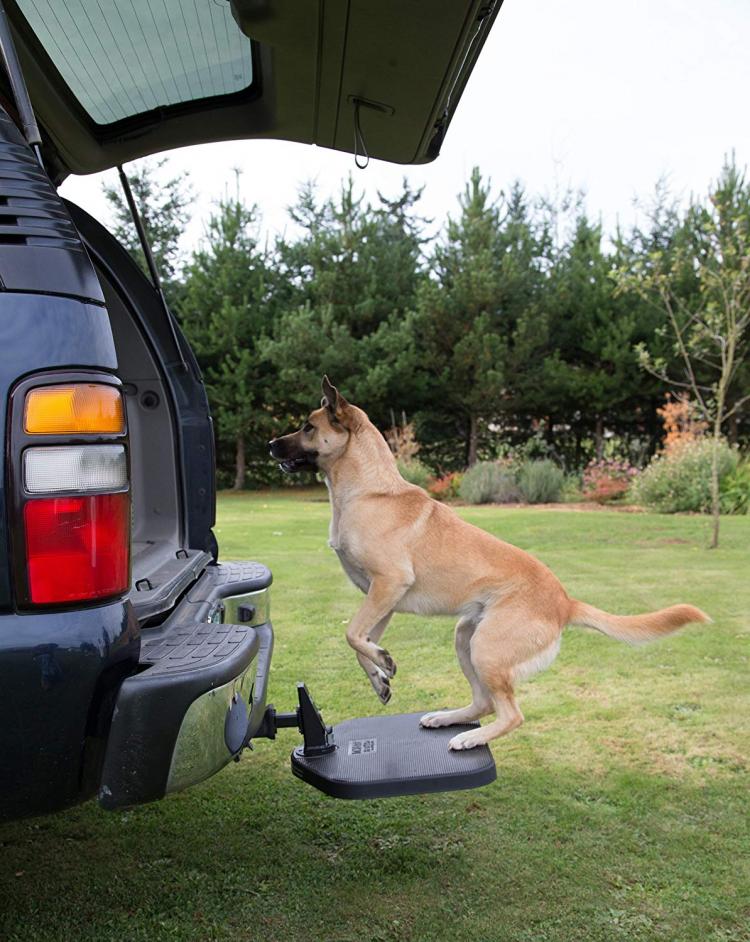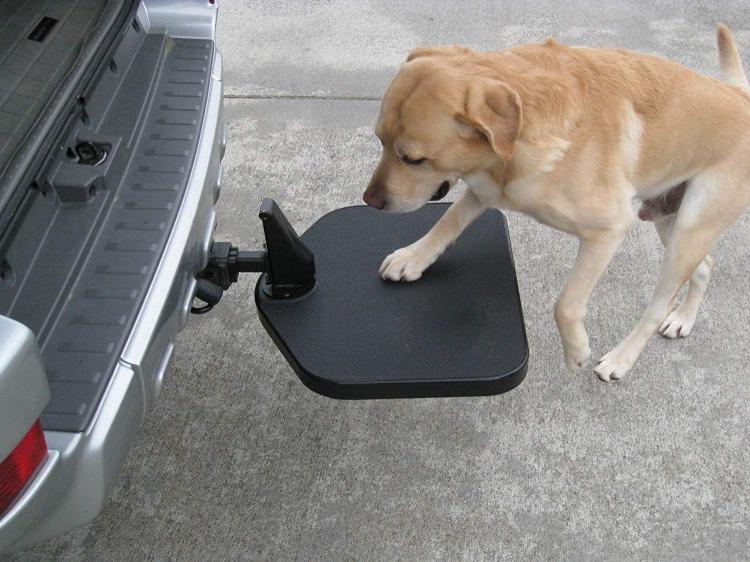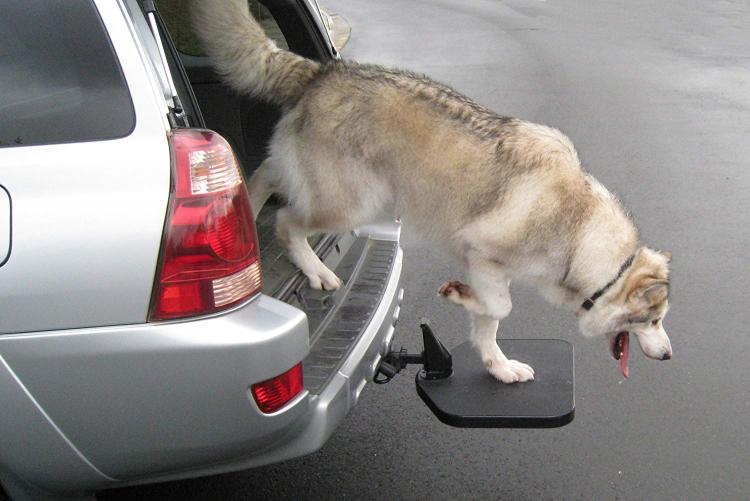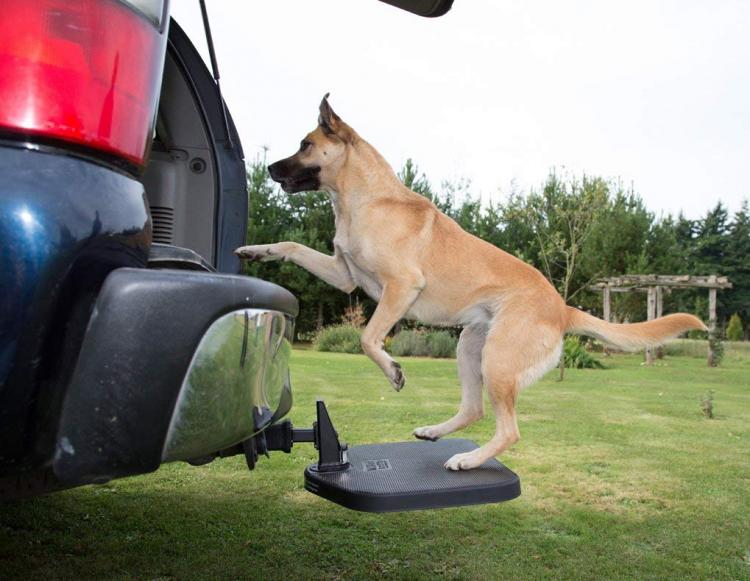 Subscribe To Our YouTube Channel